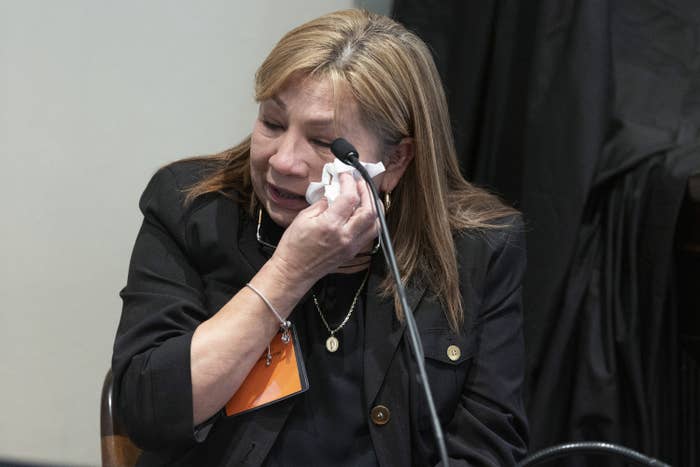 On June 8, 2021 — the morning after Maggie Murdaugh, 52, and her 22-year-old son, Paul, were shot dead at their rural South Carolina hunting lodge — the family housekeeper arrived at the empty main house on the property when something didn't feel quite right.
"It was just a weird feeling," Blanca Turrubiate-Simpson told jurors on Friday at the murder trial of Alex Murdaugh. "When I unlocked the front door to get in, it felt cold."
Turrubiate-Simpson had worked for the Murdaughs for more than a decade, taking only a few years off to recover from a stroke. In that time, she'd become very close to Maggie and her family. She even cooked the last meal that Maggie and Paul would ever eat: cubed steak with gravy, white rice, and green beans.
Now, Turrubiate-Simpson found herself grieving and in shock, standing alone in the empty house as police worked at a crime scene a few hundred yards away at the property's dog kennels where Maggie and Paul lay dead.
"It was hard because I knew she wasn't coming back," Turrubiate-Simpson said, becoming emotional. "And I didn't want to move her stuff."
But as Turrubiate-Simpson walked into the kitchen, something stopped her in her tracks.
The pots containing the food she'd cooked had been sealed and placed in the refrigerator, rather than left out on the oven for her to put away the next day as the family would usually do. "It was kind of unusual," she testified.
As she moved through the house, she noticed more strange things.
A set of Maggie's pajamas had been laid out neatly on the floor in the laundry doorway, along with a clean pair of her underwear — something Turrubiate-Simpson said was odd as Maggie wouldn't typically wear underwear beneath her pajamas as she slept.
"That was very unusual. She wouldn't leave her clothes out like that. Not in the middle of the door like that," Turrubiate-Simpson said. "It just didn't look right to me."
Finally, she went into Alex and Maggie's bedroom and bathroom and noticed a puddle of water next to the shower, along with a towel and a pair of khaki pants. In the closet, she saw a damp towel laying on the floor, along with a white T-shirt that appeared to have fallen off a pile placed up high.
The housekeeper's discoveries might have been prime evidence to be collected by detectives — if they had properly searched the Murdaugh house that day or at least insisted that no one enter the property as they investigated the murders. Instead, Turrubiate-Simpson got to work cleaning, washing the pants and towels she had found.
This was, she told the jurors, exactly what Alex Murdaugh had asked her to do that morning: clean the house.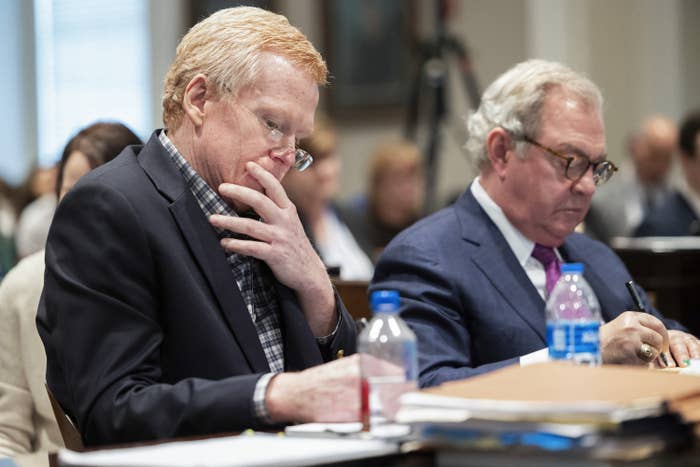 After first being informed by him that Maggie and Paul had been killed, she'd driven to see Alex at his mother's home to comfort him and his surviving son, Buster. That's where he asked her to go to the hunting lodge to "straighten up" in case they had concerned visitors drop by to offer condolences or plates of food. He even told her to enter the house via a different entrance than the one near the kennels, which were now buzzing with law enforcement officials.
"I just want the house to look the way that Maggie would like it to look," Turrubiate-Simpson said Alex told her.
Turrubiate-Simpson's testimony on Friday to a packed courtroom at the Colleton County courthouse offered a detailed look at the goings-on of the Murdaugh family on the day leading up to their killings, as well as what was happening inside the house the following day.
Prosecutors used Turrubiate-Simpson's time on the witness stand to zero in on a series of unusual things that she had observed: the odd placement of the kitchenware and pajamas, the damp towel and puddle suggesting someone had showered, as well as some of Maggie's last words to her friend and housekeeper.
In a phone call on June 7, Maggie had said that she and Paul were heading to the hunting lodge that day because Alex had specifically asked them to be there, Turrubiate-Simpson testified.
"She kind of sounded like she didn't want to come home," Turrubiate-Simpson said, describing how Maggie preferred to be at the family beach house, which was being renovated ahead of a planned 4th of July celebration. This mattered to Maggie even more than Alex's father being in the hospital, Turrubiate-Simpson suggested. "She sounded like she was a little disappointed," Turrubiate-Simpson said.
But Turrubiate-Simpson's testimony was also seized upon by the defense team as evidence of what they contend was a shockingly sloppy treatment of a crime scene. She testified that one or two agents had entered the house while she was there, but no one had ever asked her to leave or told her to preserve potential evidence.
"I didn't ask any questions. They didn't ask me," she said.
Alex had been wearing khaki pants and a seafoam green polo shirt earlier on the evening of June 7, as evidenced by a Snapchat video Paul had filmed of himself and his father earlier that night on the property. Turrubiate-Simpson had also seen him wearing the same outfit when he left for work that morning. She even recalled stopping him on his way out the door to fix his collar.
Yet when Alex was first interviewed by police in the hours after the killings, he was wearing a different outfit: a clean white shirt and a pair of shorts. And while she washed a pair of khakis the next day, Turrubiate-Simpson said she never saw the seafoam shirt or his shoes from that night again.
Then in August 2021, Alex approached Turrubiate-Simpson for what she described as an unusual conversation about his shirt. Pacing back and forth, Alex asked her to sit down. "I got a bad feeling. Something's not right," she said he told her, alluding to a video that had emerged.
He then asked if she remembered that he was wearing a shirt from "Vinny Vines," or Vineyard Vines, on June 7. Turrubiate-Simpson said she stayed silent as Alex told her that was what he was wearing, because she specifically recalled fixing his collar that day and remembered the seafoam green polo shirt.
"It didn't feel like he was inquiring," Turrubiate-Simpson said. "It felt more like he was trying to convince me of the shirt that he was wearing."
Turrubiate-Simpson's testimony about Alex's purported efforts to convince her about something he'd done that day mirrored that of Shelley Smith earlier in the week. Testifying Monday, Smith — the caregiver for Alex's mother, whom Alex had visited briefly on the evening of June 7 before he says he returned to find his wife and son dead — described how Alex had approached her in the days after the murders to tell her he'd been with them at mother's home for 30 to 40 minutes. But Smith said she knew it was more like 20 minutes. The conversation made her so uneasy at the time that she called her brother. "I was nervous," Smith said.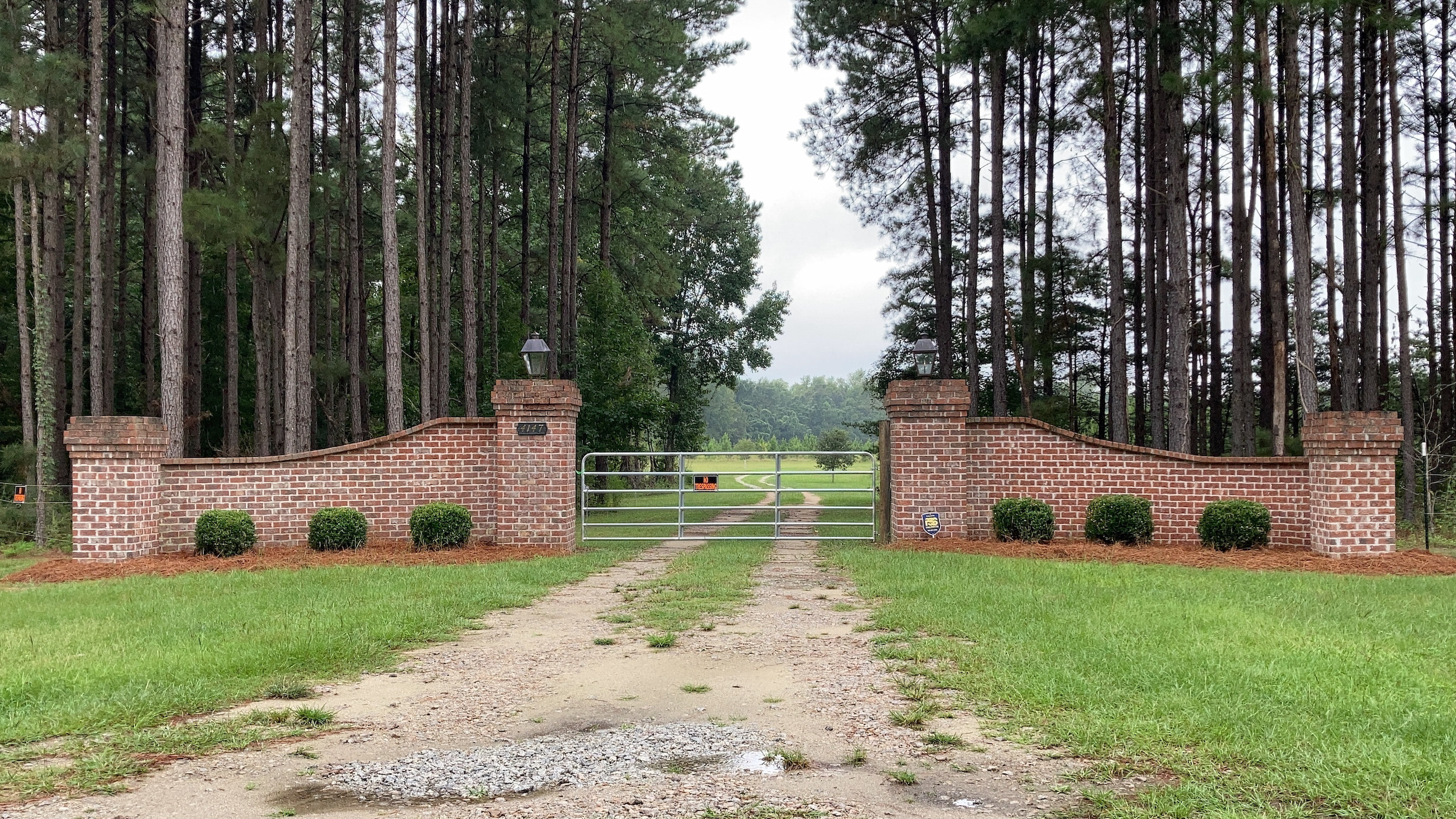 Turrubiate-Simpson also offered the first potential evidence that Alex and Maggie's marriage was not as loving and perfect as his defense attorneys have suggested. About a week after the murders, Turrubiate-Simpson was cleaning Maggie's car when she discovered her wedding ring under the seat.
Maggie was also stressed and believed Alex was keeping things from her, Turrubiate-Simpson testified. A few months before the killings, Maggie had told Turrubiate-Simpson that she was anxious about a lawsuit that had been filed against Alex by the family of a young girl who died in a boat crash that Paul had allegedly caused. Maggie feared the dead girl's family could get as much as $30 million — funds she didn't believe the family had. She'd give anything to make the lawsuit go away, but was prepared to start over from scratch if need be, Turrubiate-Simpson said.
"She felt that Alex was not being truthful to her with regard to what was going on with that lawsuit," Turrubiate-Simpson said. "She said, 'He doesn't tell me everything.'"
Maggie had also told Turrubiate-Simpson that she was concerned about threats that Paul was said to have been receiving as a result of the crash, the housekeeper said under cross-examination. These threats are what Alex had immediately brought up to authorities as they arrived at the crime scene as a possible motive for a potential killer.
In their cross-examination of Turrubiate-Simpson, Alex's defense attorneys made efforts to try to undercut some of the unusual things she said she saw. There had been a dozen or so of Alex's concerned friends, colleagues, and family members who came to the house soon after police first arrived, defense attorney Dick Harpootlian noted, suggesting it may have been one of them who had put away the food or arranged Maggie's pajamas. She also never noticed any blood in the shower area, she said, despite signs that someone had recently taken a shower.
Appearing in court to testify against Alex was difficult for Turrubiate-Simpson, she said at the beginning of her testimony. He'd offered her work not long after she first moved to the area and had always introduced her to people as his friend — never as his housekeeper.
Following the murders, Alex even asked Turrubiate-Simpson and her husband to stay at the hunting lodge to take care of the property and dogs — one of whom, Bubba, Turrubiate-Simpson has since effectively taken full ownership of.
Shortly before the murders, Paul filmed a video for a friend from the kennels in which three voices can be heard in the background. Prosecutors have said the third voice in the video belongs to Alex, undercutting his long-held story that he hadn't been with Maggie and Paul immediately prior to their deaths.
In her testimony on Friday, Turrubiate-Simpson became the fifth longtime Murdaugh associate to identify the voices in the video and, in particular, the third one calling out for Bubba, the yellow Labrador she now owns.
"It's Paul, Maggie, and Alex," she said.