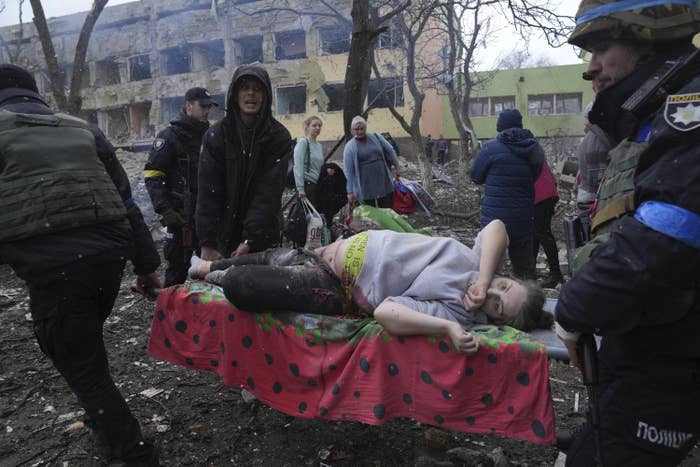 KYIV — Russian military forces continued their indiscriminate and deadly missile attacks on cities and civilians across Ukraine as Vladimir Putin's invasion stretched into the 14th day.

Ukrainian authorities reported a series of bombardments on strategic cities amid worrying news about the Russian control of two nuclear power plants, as Moscow forces made slow but steady progress in their effort to encircle the capital of Kyiv.
On Wednesday, a hospital's maternity ward in the besieged southeastern city of Mariupol was destroyed in a Russian strike, Ukrainian authorities said, sharing videos of the devastation.
Pavlo Kyrylenko, the Donetsk regional governor, told a Ukrainian television channel that 17 people were injured in the strike. While the full extent of the casualties was unclear, President Volodymyr Zelensky said that people, including children, were buried under the rubble of the hospital.

"People, children are under the wreckage. Atrocity! How much longer will the world be an accomplice ignoring terror? Close the sky right now! Stop the killings! You have power but you seem to be losing humanity," Zelensky tweeted, calling for the US and its allies to impose a no-fly zone over his country.
A video shared by the president showed the maternity ward's interior walls blown apart, its windows shattered, and entire facade damaged. Burned-out husks of several cars were visible in a parking lot littered with debris.
Ukraine Foreign Minister Dmytro Kuleba claimed the strike on the hospital amounted to a war crime.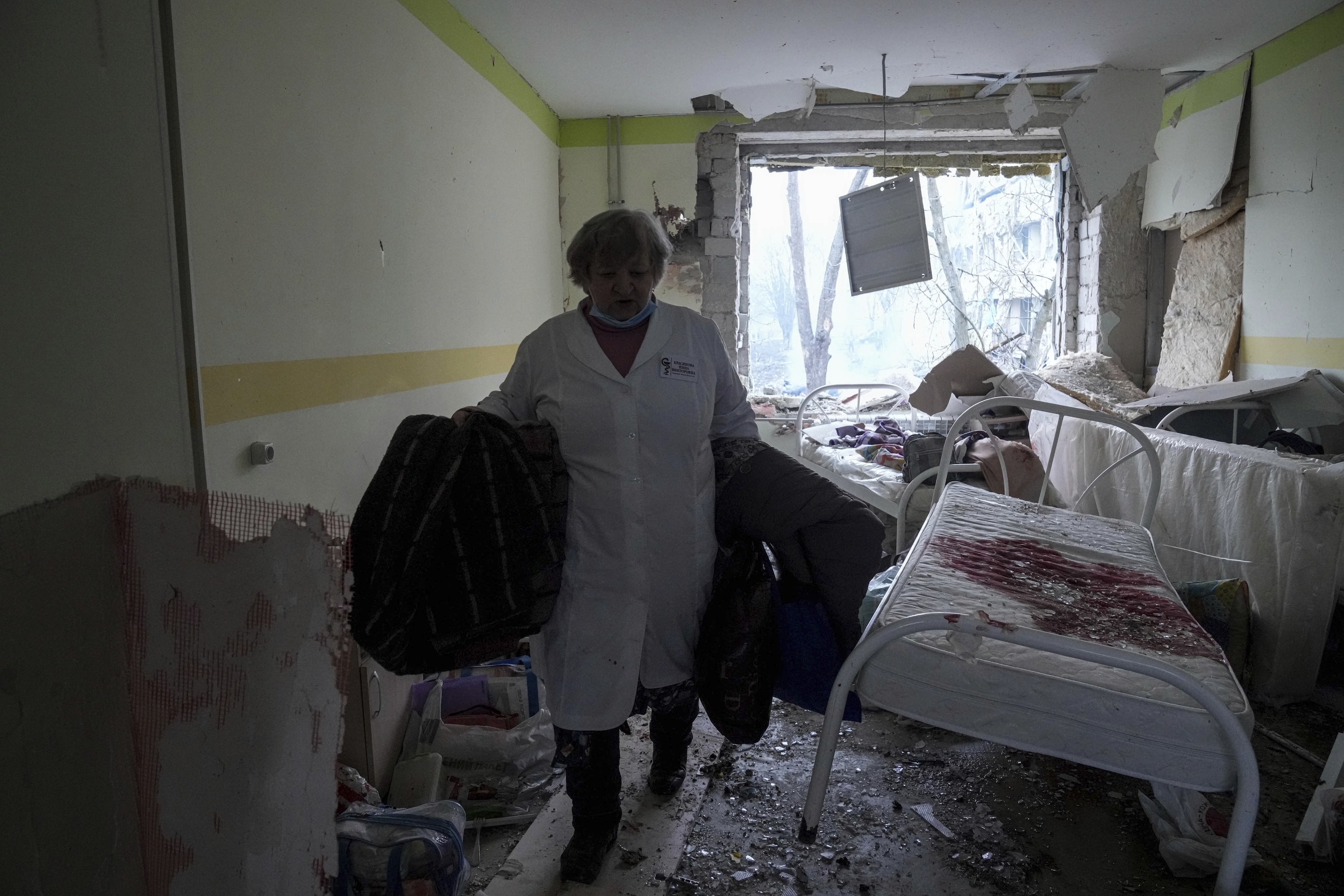 Mariupol, a city of some 400,000 people that sits on the coast of the Sea of Azov, is of strategic importance because of its warm water port, its proximity to Russia, and its massive industrial factories. Moscow needs to control it in order to build a land bridge from the Russian mainland to the annexed Crimean Peninsula. In their attempt to capture the city, Putin's troops have pummeled it with heavy artillery, knocking out power, heating, and water lines.
The situation is so dire that a child died of dehydration, according to Zelensky. And Mariupol's dead are being buried in mass graves, the Associated Press reported. The news agency said at least 70 bodies of soldiers and civilians killed by shelling, as well as some who died of natural causes, had been hastily interred by city workers who made the sign of the cross over them.
Petro Andryushchenko, an adviser to the mayor of Mariupol, said Wednesday that 1,300 residents of the city had been killed as a result of Russian attacks over the past two weeks. BuzzFeed News could not independently verify the number due to the fluid situation and the poor cell service in the city. Moscow's goal, Andryushchenko claimed in a Facebook post, is "the complete destruction of the city."
The attacks on Mariupol add to a growing list of potential war crimes committed by Russia against Ukraine that are being investigated by the International Criminal Court.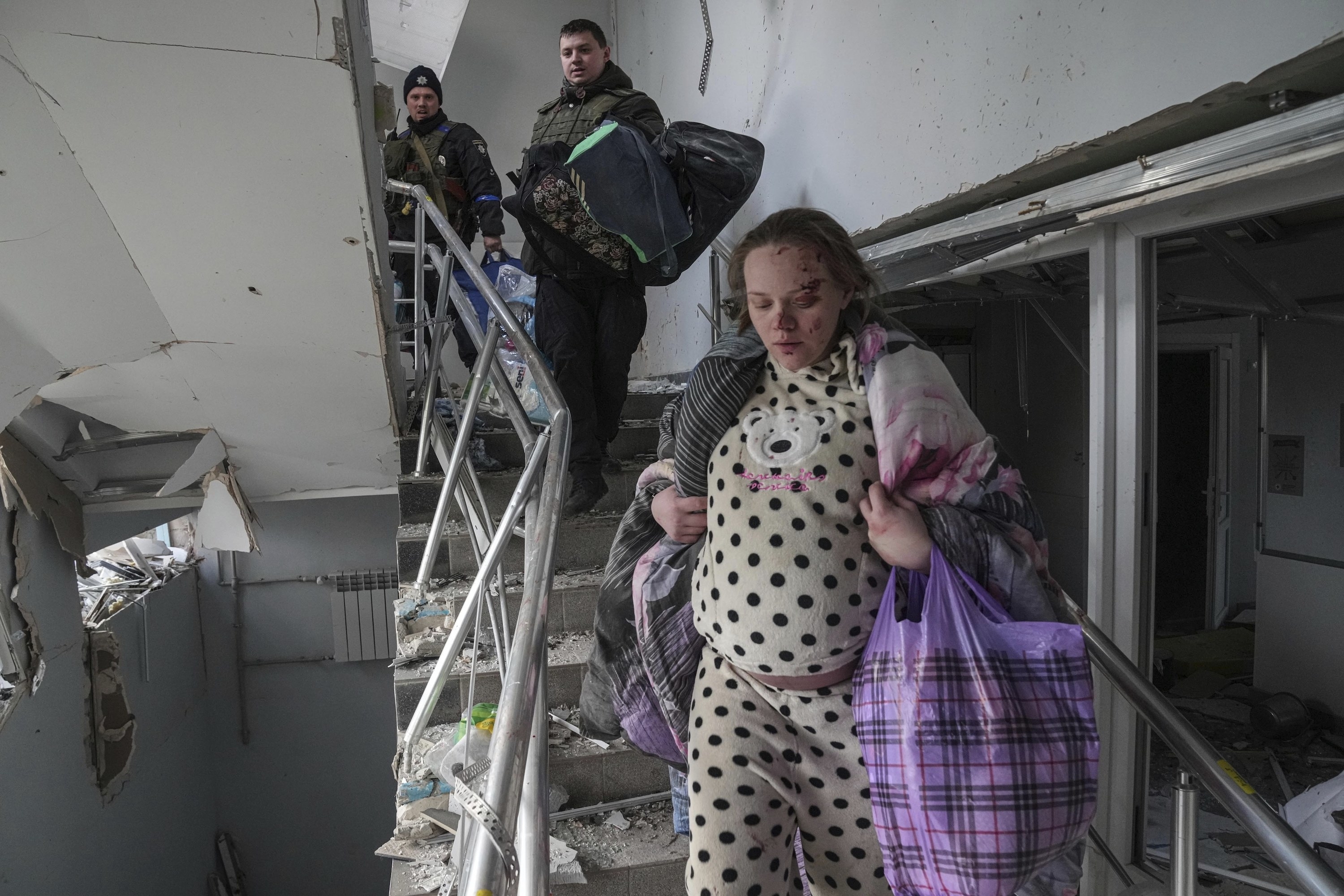 The attack on Mariupol came as Ukraine and Russia agreed on six "green corridors," or evacuation routes, from the hardest-hit cities, including Mariupol, Sumy, Volnovakha, Izyum, and several towns in the northwestern Kyiv region. Among those towns was Irpin, a once-quiet suburb that has been decimated by Russian artillery.
On Tuesday, BuzzFeed News witnessed residents desperately scrambling to flee from Irpin as shells exploded around them. Volunteers rushed in with ambulances and yellow city buses to evacuate them to central Kyiv and the main railway station, where many caught trains to the west of the country and Poland.
On Wednesday morning, the Chornobyl (often transliterated from Russian as "Chernobyl") Nuclear Power Plant, which Russia seized along with its expansive and radioactive exclusion zone early in the invasion, lost power, officials said.
The International Atomic Energy Agency (IAEA) said Wednesday's power loss violates a "key safety pillar on ensuring uninterrupted power supply" but reassured the public that there is "no critical impact on safety."
Russia's control of Chornobyl — the site of the 1986 disaster that exposed thousands to dangerous radiation levels — has raised widespread fears over potential nuclear dangers. Since its seizure on Feb. 24, more than 200 of the plant's staff members have been forced to work under stressful conditions. IAEA Director General Rafael Mariano Grossi has demanded that the employees be allowed to rest and rotate shifts so as to not put nuclear safety at additional risk.
"I'm deeply concerned about the difficult and stressful situation facing staff at the Chornobyl nuclear power plant and the potential risks this entails for nuclear safety," Grossi said in a statement Tuesday. "I call on the forces in effective control of the site to urgently facilitate the safe rotation of personnel there."
Russian forces also seized Zaporizhzhia Nuclear Power Plant, the largest power plant in Europe, on Friday after attacking part of the facility and causing a fire that was eventually contained. The plant's staff are being "held hostage" and "are physically and psychologically exhausted," according to Ukrainian Energy Minister Herman Hlushchenko.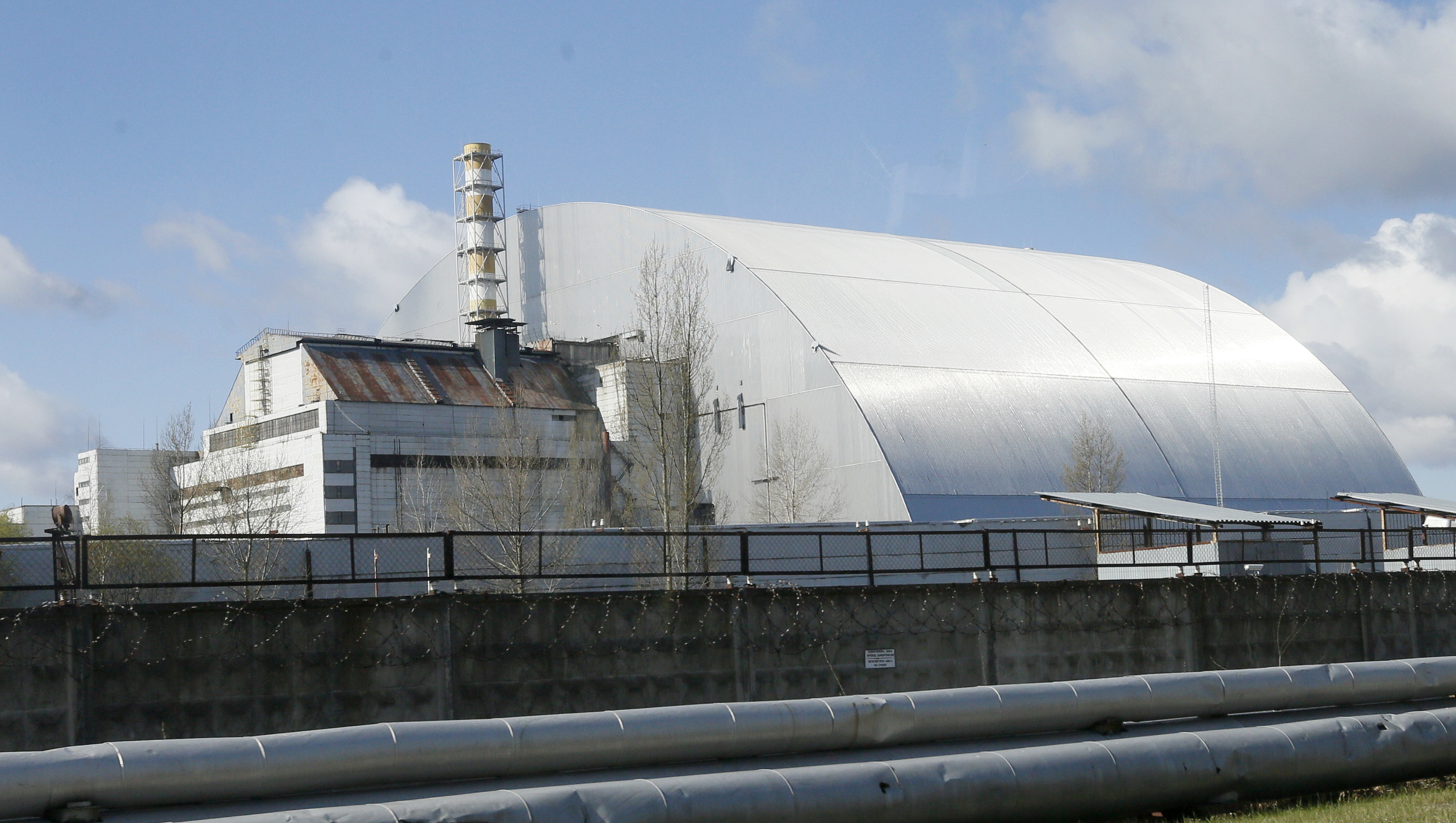 The series of alarming developments came as US Vice President Kamala Harris headed to Poland and Romania on a three-day trip meant to ramp up efforts to help Ukraine defend itself against Russia. Washington and its allies in Europe have delivered hundreds of Stinger anti-aircraft missiles, anti-tank missiles, and other lethal aid to Kyiv to bolster the military in its fight against its former imperial ruler.
But the White House has resisted Ukraine's calls to provide it with greater air-defense systems and to impose a limited no-fly zone over the country, which Zelensky said is needed to ensure the safe evacuation of civilians.
Meanwhile, in Kyiv, air raid sirens sounded throughout Wednesday and explosions rumbled in the distance. On the capital's Independence Square, the site of Ukraine's three revolutions, conductor Herman Makarenko led the Kyiv-Classic Symphony Orchestra in an open-air performance that included part of Beethoven's "Ode to Joy."
Makarenko said the 20 performers made up one-third of the roughly 65–70 musicians who typically play with his orchestra. Those absent Friday had fled the city or the country over fears that Kyiv could become encircled by Russian troops, he said.
The group also played the Ukrainian national anthem, "Glory and Freedom of Ukraine Has Not Yet Perished."
When it ended, a woman shouted out: "Glory to Ukraine!" A crowd of some 50 people, including some waving the blue-and-yellow Ukrainian flag, responded, "Glory to heroes!"