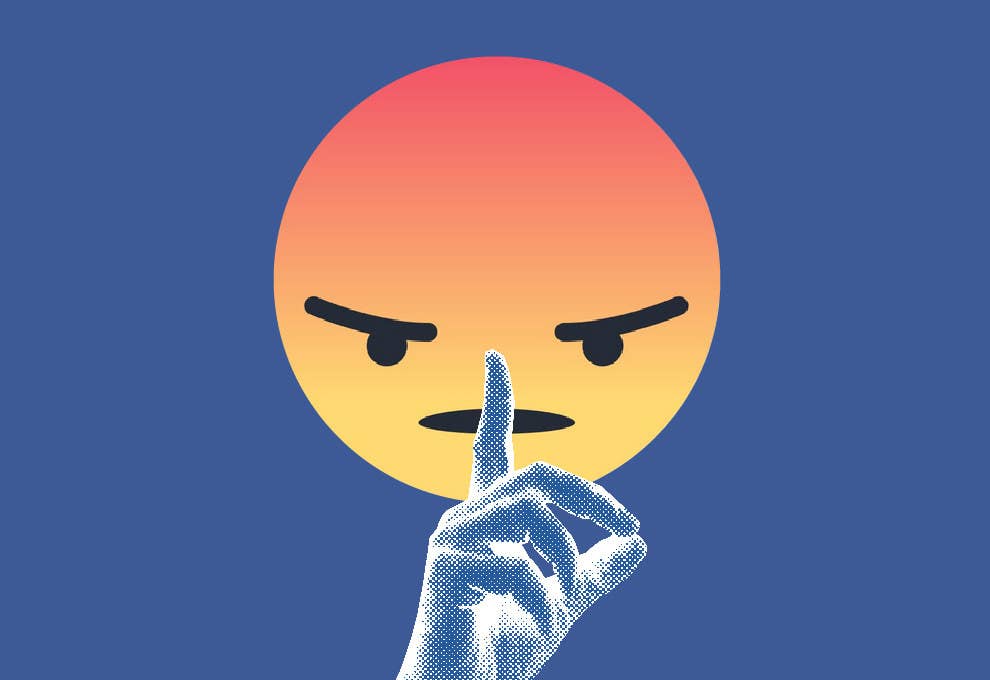 In a year teeming with scandals and missteps, Facebook's latest fiasco has inspired a clutter of leaks, finger pointing, and internal conversations about the future of the company and its leadership. And after more than a year of bad press, internal tensions are reaching a boiling point and are now spilling out into public view.
The tumult is surprising given Facebook's history as a tight-lipped organization where employees had little incentive to leak information or voice dissent outside the company's walls. Throughout the crises, Facebook's CEO Mark Zuckerberg, who maintains majority shareholder control, has proven remarkably immune to outside pressure and criticism — from politicians, investors, and the press — leaving his employees as perhaps his most important stakeholders. Now, as its stock price declines and the company's mission of connecting the world is challenged, the voices inside are growing louder and public comments, as well as private conversations shared with BuzzFeed News, suggest newfound uncertainty about Facebook's future direction.
Internally, the conflict seems to have divided Facebook into three camps: those loyal to Zuckerberg and chief operating officer Sheryl Sandberg; those who see the current scandals as proof of a larger corporate meltdown; and a group who see the entire narrative — including the portrayal of the company's hiring of communications consulting firm Definers Public Affairs — as examples of biased media attacks.
"It's otherwise rational, sane people who're in Mark's orbit spouting full-blown anti-media rhetoric, saying that the press is ganging up on Facebook," a former senior employee told BuzzFeed News. "It's the bunker mentality. These people have been under siege for 600 days now. They're getting tired, getting cranky — the only survival strategy is to quit or fully buy in."
In a statement to BuzzFeed News, a Facebook spokesperson called this "a challenging time."
"We are more determined than ever to continue making progress on the issues we've faced," they said. "People at Facebook are focused on building products that help people connect and have a positive impact in the world."

Two former employees said the spate of negative reports has cast a shadow over the company in recent weeks. Current and former employees describe a tense and, at times, hostile atmosphere inside the company, one in which both senior employees and even staunch loyalists are contemplating their futures.

People are "hoping for a Sundar or Dara moment."
People are "hoping for a Sundar or Dara moment," one former senior Facebook employee told BuzzFeed News, referring to past leadership changes at Google and Uber in which founding employees stepped aside from top jobs. A second senior employee echoed the view, suggesting that some inside the ranks are looking for a shakeup to come from the outside. The chatter has made its way outside of the company's Menlo Park headquarters. "Senior people there know the only way out of this is by hiring a Dara," a senior executive at a rival company told BuzzFeed News referring to Dara Khosrowshahi, the Uber CEO brought in to replace cofounder Travis Kalanick last year.
Another former senior employee noted a growing sense of paranoia among current employees. "Now, people now have burner phones to talk shit about the company — not even to reporters, just to other employees," they told BuzzFeed News.
Some former workers have been empowered to bypass the press altogether and speak openly about their situations. Last month, Mark S. Luckie, a strategic partner manager for global influencers who quit in November, posted a 2,500-word memo that he had previously sent internally at the company to his personal Facebook to highlight what he saw as the company's "black people problem."
"In some buildings, there are more 'Black Lives Matter' posters than there are actual black people," Luckie wrote, adding that "Black employees are commonly told 'I didn't know black people worked at Facebook.'" That post later mysteriously disappeared from Facebook after being flagged for violating the social network's "community standards" before it was later restored.
These public protestations may be just the beginning for Facebook. Three former employees who spoke anonymously with BuzzFeed News for fear of retribution said that they did not sign paperwork that included language around nondisparagement, and in some cases forfeited their severance pay, upon departing the company.
Some employees at Facebook are required to sign nondisclosure agreements, preventing them from sharing trade secrets, when they first join and are encouraged to sign nondisparagement agreements upon their departure. By not signing that paperwork on the way out, those employees reserved the right to speak openly about their experiences at the company.
"That's the Sheryl I know"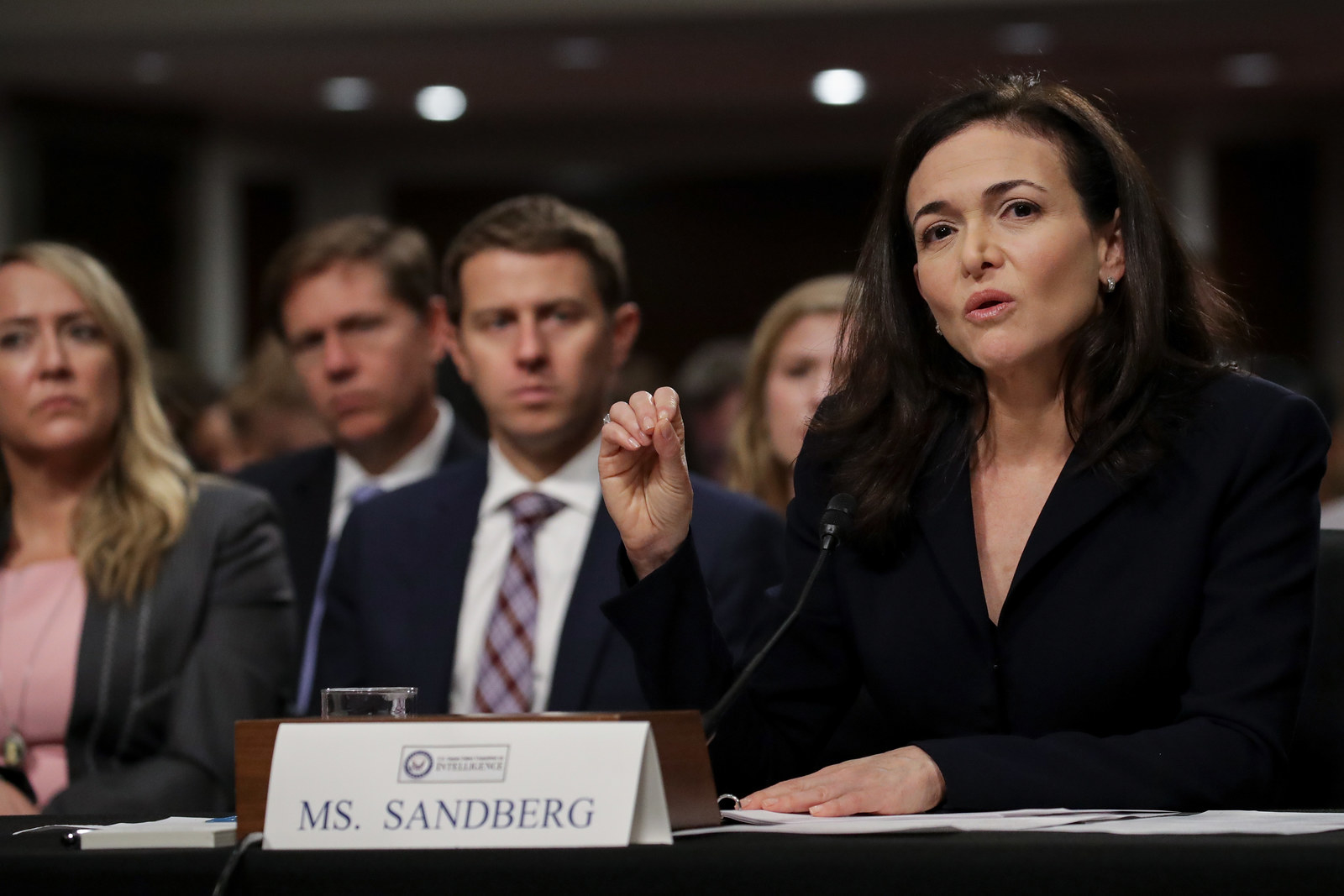 While chairman and CEO Zuckerberg maintains complete control over Facebook, it's Sandberg who's taken the brunt of the blame for the company's recent scandals. As the person who oversees business operations and Facebook's policy and communications efforts, the COO came under heavy fire for revelations surrounding her role in the disclosure of Russian disinformation efforts during the 2016 US presidential election, and for her subordinates' hiring of a public relations consultancy that performed opposition research on billionaire investor George Soros.

Sandberg has denied knowledge of the company's hiring of the public relations firm, Definers Public Affairs, or its political work, but recently admitted that she sent an email asking for research on Soros after he made public comments about Facebook at the World Economic Forum in January. Facebook maintained that request was independent of what Definers ended up working on regarding Soros later that spring.
The external pressure on Sandberg has divided employees across the company. In some recent stories, Facebook's second-in-command has been portrayed as preoccupied with her own legacy, and as an executive who surrounded herself with loyalists and sometimes prioritized her own brand above the company's interests.
But some Facebook employees have taken issue with that narrative. Shortly after the publication of a November New York Times story about Facebook in crisis, many employees posted to the company's internal communications groups, including one called "Women @ Facebook," voicing their support for Facebook's COO and sharing personal experiences of working with or for Sandberg, according to two people who had seen the comments.
Some Facebook employees have also shared their views publicly. Matt Jacobson, Facebook's head of market development and one of its longest-serving employees, called the "roughest of news cycles" a " very personal attack on Sheryl Sandberg as a leader and a human being" in an internal note he later published to his personal Facebook.
"One does not simply fire the author of Lean In."
"Schadenfreude runs deep, especially when it comes to someone who has succeeded and brought so many along with her," he wrote last month.
That echoed a Facebook post by Adam Grant, the co-author of Sandberg's second book, Option B, and a board member at her foundation Lean In. The post, which objected to the so-called vilification of Sandberg's character, found sympathetic ears among many Facebook employees, including Justin Osofsky, vice president of global operations and corporate development, and vice president of global marketing solutions Carolyn Everson, who thanked Grant for "sharing the real Sheryl Sandberg with the world."
"Sheryl's investment in so many others and particularly in causes for women is something I'm witness to daily," Janelle Gale, Facebook's vice president of human resources, commented on the post. "That's the Sheryl I know too."
"An intense culture of conformity"
On Blind, a semi-public app that allows current and former employees with a company email to post anonymously, Facebook employees on Facebook-related message boards are openly speculating about and arguing over Sandberg's fate.
"The board is being questioned for not taking action, but Zuck will side with her like he is spellbound," one user wrote, asking if the company could find a solution to its leadership struggles. "Shall we have a walkout to let her go like what Google employees did?" another countered, referencing the worker action taken at the search giant in which thousands of employees marched to protest the company's policies around sexual harassment.
Others argued that bad optics would prevent the company from removing Sandberg, a noted feminist author. "One does not simply fire the author of 'Lean In' and pretty much the sole female executive in top leadership," one Blind user wrote. Another remarked that Sandberg's personal image was politically polarizing. "Her left-leaning brand has hurt us considerably, we need to mend fences and be seen to be a platform for the left and the right going forward."
Discussions across Facebook's Blind page quickly turn tense at the mention of Sandberg. A user with the username "SherylS" expressed frustration at those in the company revering Sandberg as a women's icon and leader. "It's time to stand up to these fake opportunist feminist champions though," they wrote. "'Give me opportunities to succeed!! I'm a victim!! Lean in!!" the post read.

Some of the disagreement centers on social justice–minded individuals inside the company, pointing to an internal Facebook Workplace group called "Let's Fix Facebook": "Just go read 'let's fix Facebook' for a bit and see all the sjw complainers." Indeed, some inside Blind's current and former Facebook employee group debated whether Sandberg was insulated from legitimate criticism due to her defenders "playing the woman card."
"Again [it's] the female card that has caused so much damage in such a short time, not just at Facebook," another poster wrote.
Some called Sandberg "a shrewd businesswoman" who would not be intimidated into leaving, while others suggested that Sandberg is bearing the brunt of the criticism that should be directed toward Zuckerberg. "Can't get anything to stick on Mark? Call the lady COO incompetent," another user wrote.
"Can't get anything to stick on Mark? Call the lady COO incompetent."
But in Blind posts viewed by BuzzFeed News concerning Facebook's leadership, Zuckerberg is infrequently mentioned and often only brought up in reference to Sandberg's future. "Zuck is too sentimental towards her and it's hurt his judgement of the situation," one post read.
A common narrative across Blind and shared by some current and former senior employee is the notion that Facebook's troubles have been exaggerated and perpetuated by unjust media coverage. They see the blame cast on the company by the public and the press as reactionary and, in the case of a recent bombshell report by the New York Times, even inaccurate.
"The media will keep attacking and exposing us with more leaks from the inside...this will all go on until she is gone and there is a shakeup," one person posted.
"I still don't know what has Sheryl done to deserve being fired? The last I checked most allegations seemed like baseless media propaganda. What am I missing?" one wrote, while another suggested that the "media keeps talking about anti semitic conspiracy theories but the articles lack any clear explanation."
While only one window into the views of current and former employees, the Blind threads viewed by BuzzFeed News depict a company currently grappling with its culture and issues of loyalty, particularly surrounding Sandberg. Some posts appear even to encourage unwavering, resolute support for leadership during the crisis.
"I love Sheryl. Because Mark loves Sheryl. This is Mark's company, not yours. He knows Sheryl better than you do and knows what this company needs better than you do. He gives you so much you get confused in your entitled ass that this is your company," one user wrote. "I trust Mark. And if Mark drives the company into the ground it's his company to drive into the ground. Go work somewhere else or go start your own company if you know so much better than him."
Not all agree. "Funny, Hitler's followers said something similar. We all know how that went," one user replied.
Broadly, others seem to be questioning the "sycophantic" nature of the conversations across Facebook's internal Workplace system.
"We have an intense culture of conformity," one user said. "It could be that this pressure to drink the Kool-Aid and to only talk about positive things is a reason behind the large number of leaks we suffer."
"2020 will be another shit show."
"It's really seeped in the last few years," another added. "Election season is always the worst too, 2020 will be another shit show." A third user added, "In this company, if you tell the truth, you are dead."
For now, as Facebook's employees debate her future publicly and privately, Sandberg has set her sights on damage control. Still reeling from the revelation that Facebook's communications and policy team hired a public affairs team to investigate George Soros, Sandberg has been trying to make amends.
According to two sources, she attempted to call Soros last month, within days of the reports about Definers, and left a message after he didn't pick up. Soros has yet to call her back because he's been traveling, a source told BuzzFeed News.
"It appears he'll be traveling for a while," the source said. ●
With reporting from Caroline O'Donovan.