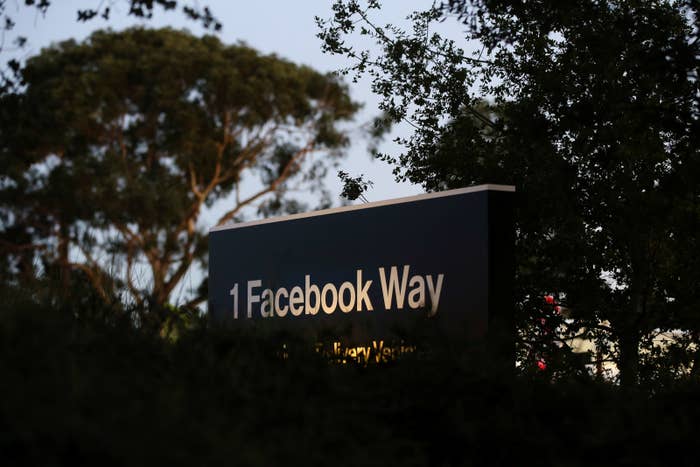 In a 2,500 word internal memo released publicly this morning, former Facebook employee Mark S. Luckie delivered a blunt assessment of the company's diversity and inclusion efforts. "Facebook has a black people problem," he wrote.

Luckie — who served at Facebook as a strategic partner manager for global influencers focused on underrepresented voices — is the latest high-profile departure at the company to speak out about its internal problems. Over the past year, the company has weathered numerous scandals, bombshell reports, and leaks, meanwhile, cofounders and early employees from Instagram and WhatsApp have left, prompting questions about employee morale.
Luckie's memo, which he notes was circulated in early November before his last day, details a broad failure to represent Facebook employees and users of color.
Inside the company, Luckie argues that diversity and inclusion efforts are shallow, and relegated to diversity-focused employees. "It is not enough to simply hire people to focus on diversity," Luckie wrote. "Everyone on teams whose work focuses on varied cultural backgrounds should be responsible for ensuring the outcome of their work is representative of those groups." In the memo, he notes that black employees were often compelled to "volunteer their input for projects that involve race in some way."
The memo describes the isolation that Luckie says he and other employees of color felt inside the company. "In some buildings, there are more 'Black Lives Matter' posters than there are actual black people," he wrote, adding that "Black employees are commonly told 'I didn't know black people worked at Facebook.'"
Luckie also recounts stories of black employees singled out by colleagues and managers for being "hostile or aggressive for simply sharing their thoughts in a manner not dissimilar from their non-Black team members." He notes that other black employees "have reported being specifically dissuaded by their managers from becoming active in the [internal] Black@ group or doing 'Black stuff,' even if it happens outside of work hours."

The memo also alleges reported incidents of profiling on Facebook's campus. "Too many black employees can recount stories of being aggressively accosted by campus security beyond what was necessary," Luckie wrote. He also alleges that employees at Facebook's Menlo Park campus would clutch their wallets while walking past him at times.
Externally, Luckie describes frustrations about how Facebook's platform "disenfranchises" its black users. Specifically, he cites efforts by trolls to report Black Lives Matter pages and other activist accounts posting about racism as hate speech "Their content is removed without notice. Accounts are suspended indefinitely," he said, "despite them often not violating Facebook's terms of service."
Luckie argues Facebook's failures to support black users on its platform are linked to its struggle to build a diverse workforce. "Facebook can't claim that it is connecting communities if those communities aren't represented proportionately in its staffing," he wrote.
In response to Luckie's post, Facebook spokesperson Anthony Harrison provided the following statement to BuzzFeed News. "Over the last few years, we've been working diligently to increase the range of perspectives among those who build our products and serve the people who use them throughout the world. The growth in representation of people from more diverse groups, working in many different functions across the company, is a key driver of our ability to succeed. We want to fully support all employees when there are issues reported and when there may be micro-behaviors that add up. We are going to keep doing all we can to be a truly inclusive company,"
Similarly lacking, according to Luckie, are Facebook's HR and support structures. Luckie describes the company culture as hostile to dissenting voices of color. "Black staffers at Facebook know that by raising our voices we risk jeopardizing our professional relationships and our career advancement," Luckie wrote. "It becomes clear that the conversations with HR are more often than not meant to protect the manager and the status quo of Facebook, not support the employee."
Luckie does note that he "strongly believes" in Facebook and its ability to "positively impact the world." But he's grown far too disillusioned to help the company achieve those goals. "I've lost the will and the desire to advocate on behalf of Facebook," he concludes.
BuzzFeed News has reached out to Luckie for comment.