If you somehow missed the shitstorm surrounding Kevin Hart and the Academy, let me quickly catch you up.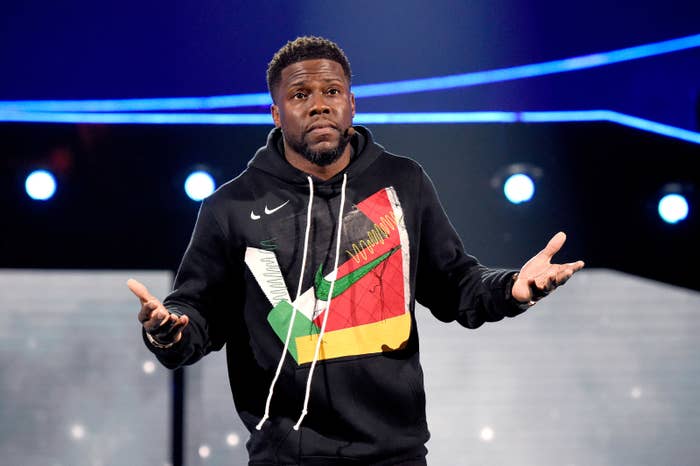 In early December last year, it was announced that Hart would be hosting the 2019 Oscars. Off the bat, there was a mixed reaction, with some supporting the decision while others basically said, "thank u, next."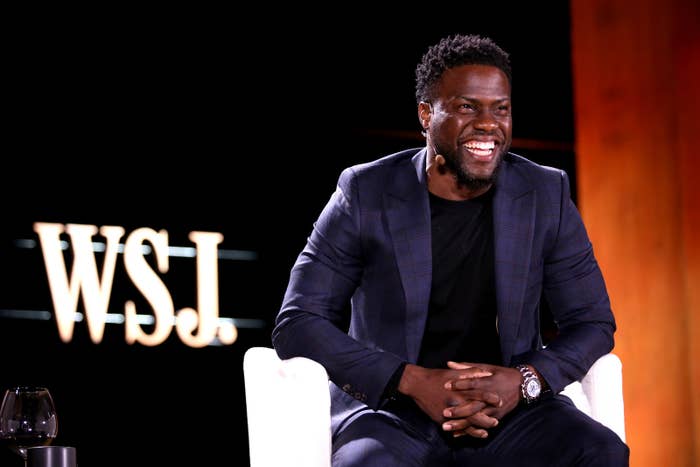 But not even 24 hours had passed before people began bringing up Hart's past, specifically anti-gay tweets dating back to 2008. One of the now-deleted tweets read: "Yo if my son comes home & try's 2 play with my daughters doll house I'm going 2 break it over his head & say n my voice 'stop that's gay.'"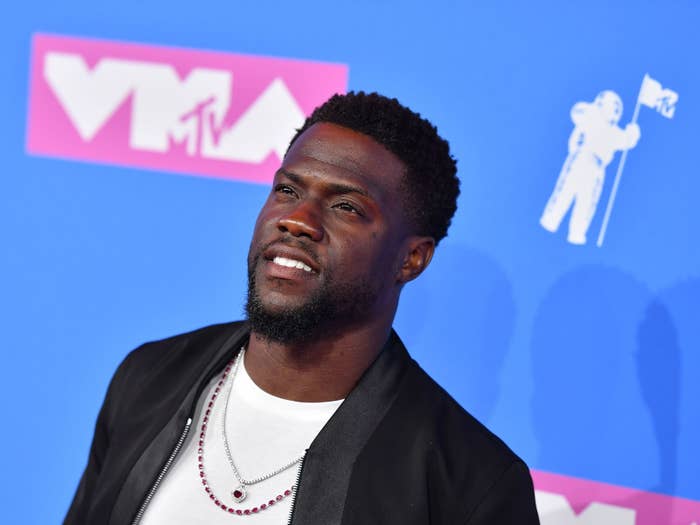 The drama only continued days later when Hart then relinquished his hosting duties after apparently being given an ultimatum by the Academy — either apologize or step down.
Since all that went down, the Oscars has yet to announce a replacement for Hart, despite the ceremony taking place next month. Many alternatives have been rumored, including the option of going without a host on the night.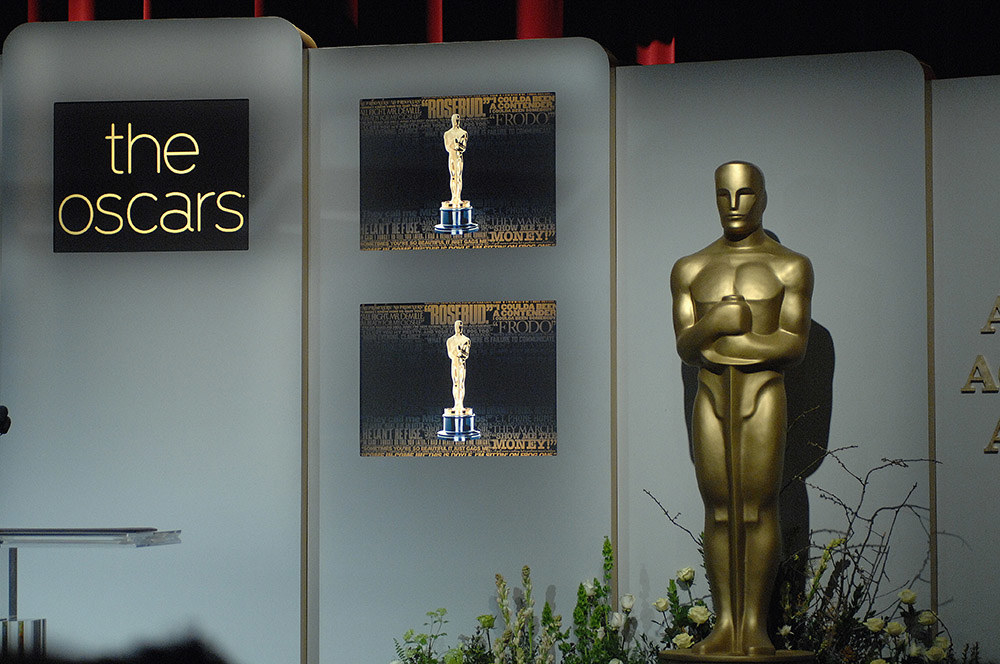 But it looks like the drama has picked up again, with Hart's friend Ellen DeGeneres getting involved in a bid to reinstate him as host.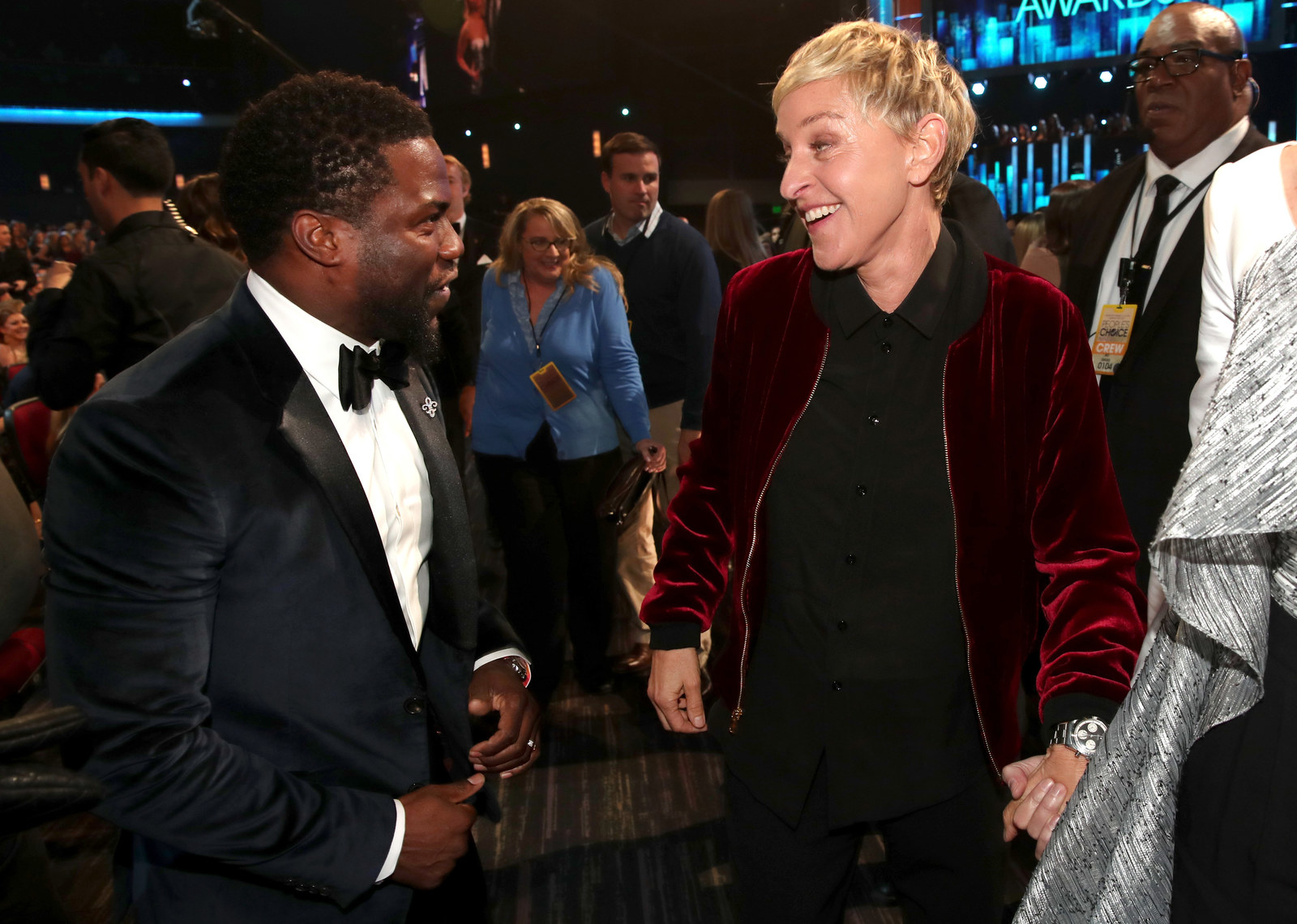 When Hart made an appearance on The Ellen Show to promote his new movie, The Upside, conversation soon turned to the Oscars controversy. He began a lengthy monologue to defend himself, saying, "I know who I am. I know I don't have a homophobic bone in my body."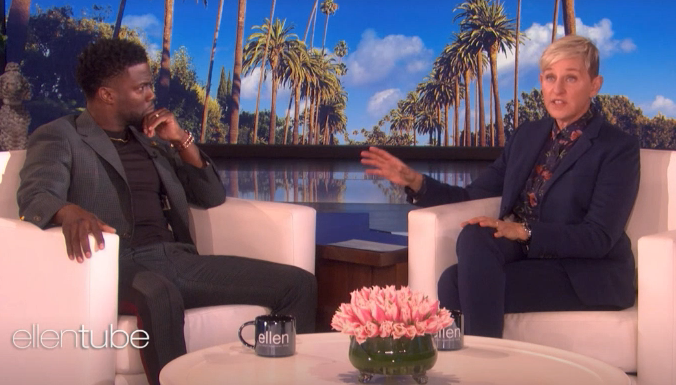 Calling his past self "immature", he continued:
I've moved on. I'm a grown man. I'm cultured. I'm manufactured. I'm a guy who understands now. I look at life through a different lens, and because of that, I live it a different way.
Concluding his speech, Hart said that he didn't want the focus of Oscars night to be "about me and my past," because it would detract from the hard work of the other actors.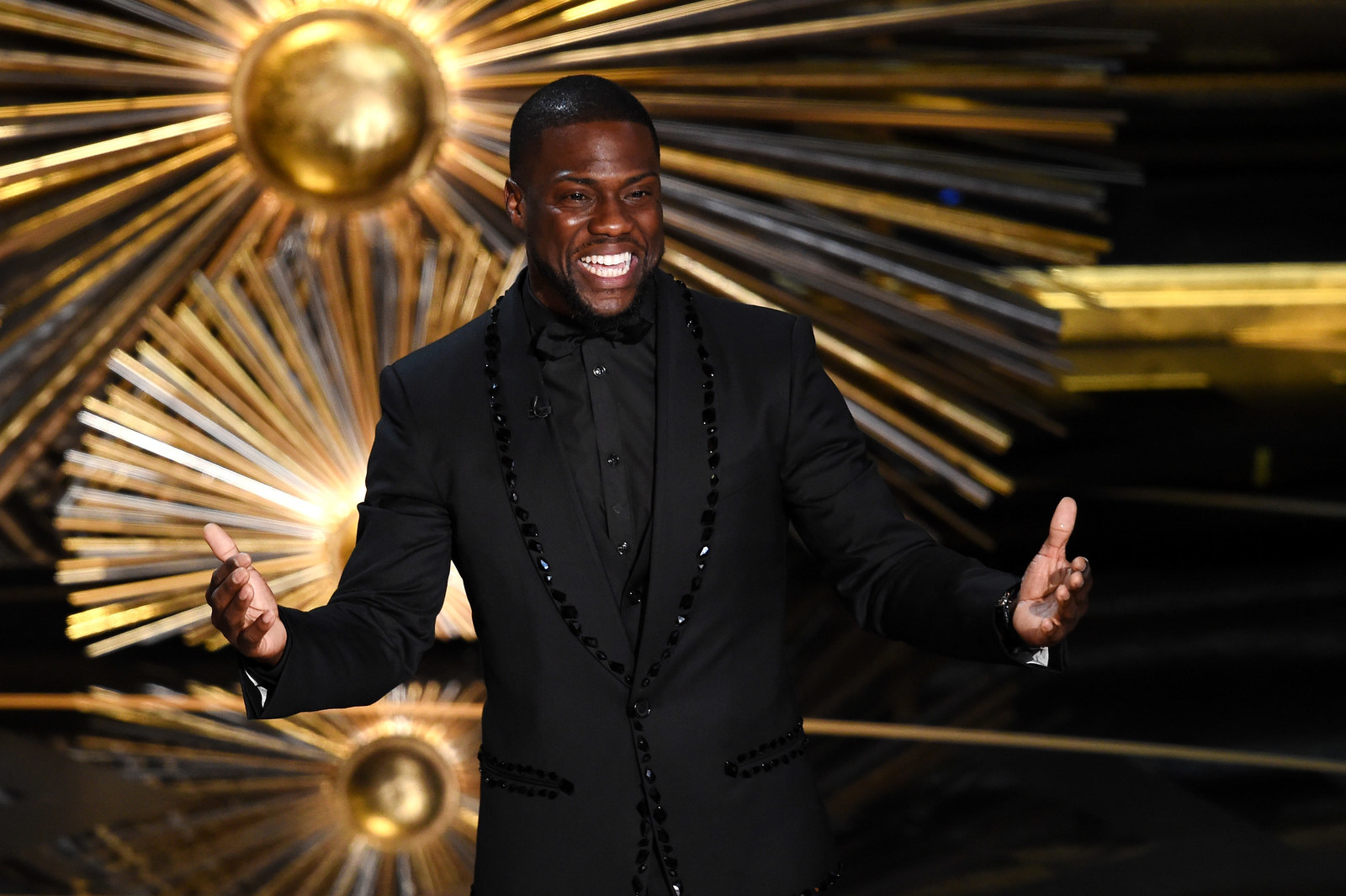 DeGeneres, however, strongly disagreed, and said, "I think the night will be about you, and it should be about you, and you should host the Oscars."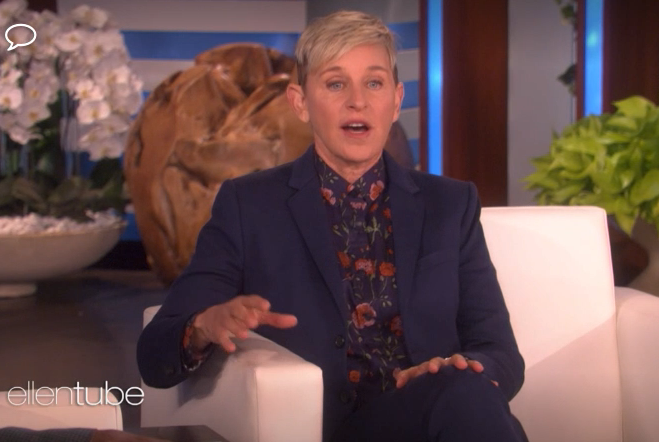 She went on to reveal that she'd made a call to the Academy before the interview, and claimed they wanted to reinstate Hart as host. She alleges they said:
We want him to host. We feel like maybe he misunderstood or it was handled wrong, or maybe we said the wrong thing, but we want him to host. Whatever we can do we would be thrilled.
DeGeneres continued to call the people who had a problem with Hart hosting the Oscars "haters" and advised that he should pay them no mind. "That's a small group of people being very loud," she said. "We're a huge group of people who love you and want to see you host the Oscars."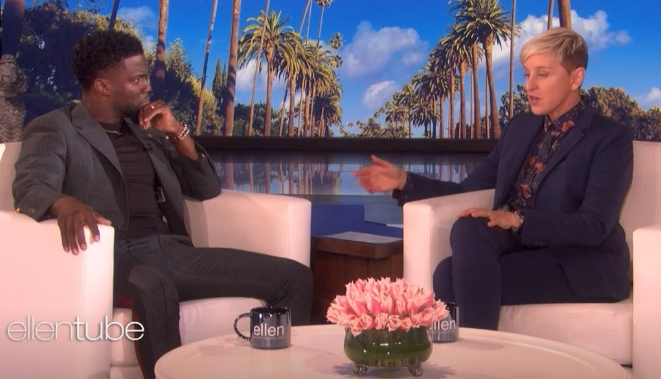 Discussing internet trolls, Hart called the criticism "a malicious attack on my character" intended to both prevent him from hosting the Oscars and end his career.
After telling him that not hosting the Oscars would let the trolls win, DeGeneres opened up further about her feelings on the situations as a part of the LGBT community herself.
As a gay person ... I am sensitive to all of that and I talked to you about this and you've already expressed that it's not being educated on the subject, not realizing how dangerous those words are, not realizing how many kids are killed for being gay or beaten up every day. You have grown, you have apologized, you're apologizing again right now. Don't let those people win. Host the Oscars.
Twitter immediately reacted to the videos, with many criticising DeGeneres.



Some fans of DeGeneres weren't even on board with her decision to give Hart a platform.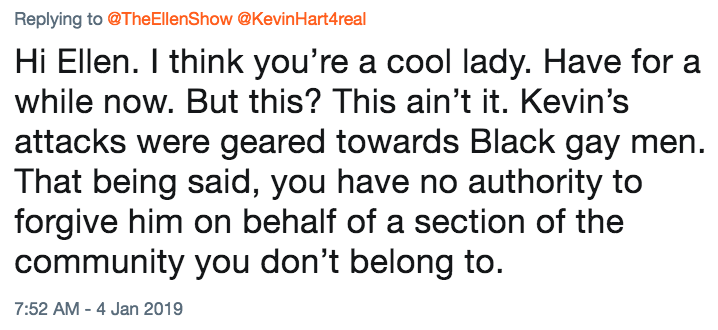 Others weren't mad that she had forgiven Hart's past tweets, but felt she should've pushed harder for an apology.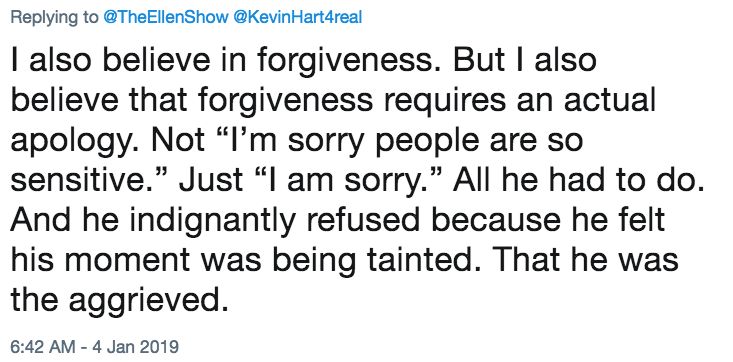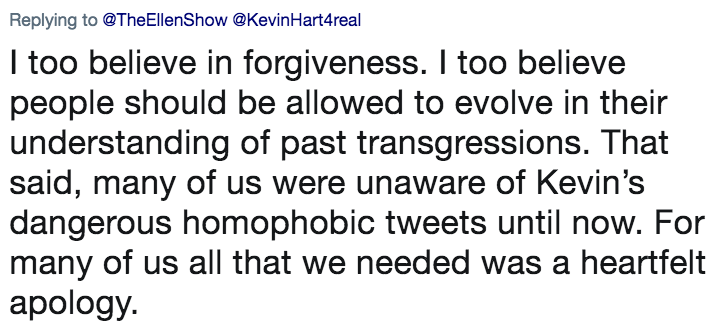 You can watch a clip of the interview below. Another clip is available here.
Reps for Ellen DeGeneres and Kevin Hart have been contacted for comment.