Sharing the news on his Instagram, Hart wrote that he felt the Oscars-hosting gig would happen at the right time.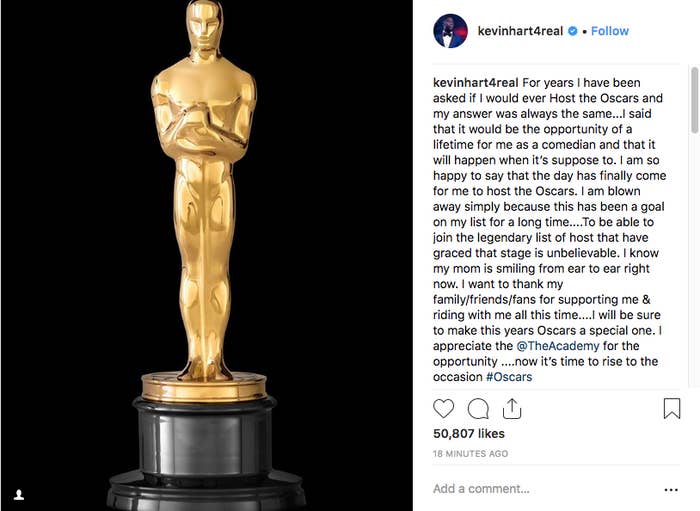 "Now is the time to rise to the occasion," he said.
Reactions so far have been mixed. Some people are excited that Hart is the host the Academy finally landed on.
The Academy Awards will air Feb. 24, 2019, on ABC.