Adele FaceTimed with fans who had traveled to Vegas to watch her perform after the singer was forced to postpone her residency due to "delivery delays and COVID."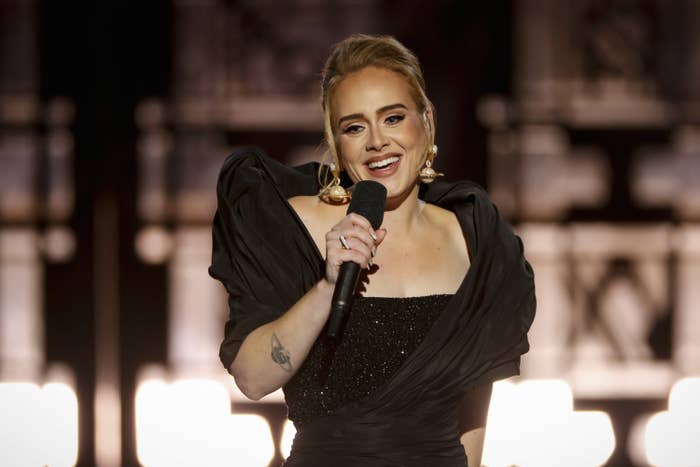 In an emotional video posted on Thursday, the day before her A Weekend With Adele residency was due to begin, the 33-year-old tearfully said that the show wasn't ready and, as a result, would be moved to a later date.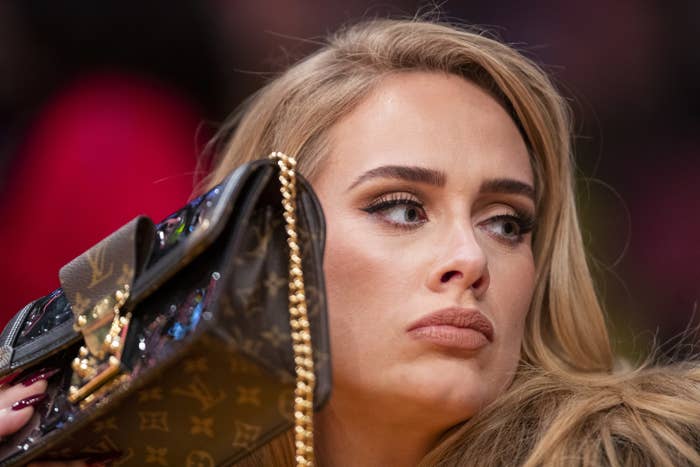 "I'm so sorry but — my show ain't ready," she said. "We've tried absolutely everything that we can to put it together in time and for it to be good enough for you. But we've been absolutely destroyed by delivery delays and COVID."

"Half my crew and half my team are down with COVID — they still are — and it's been impossible to finish the show," she added. "I can't give you what I have right now, and I'm gutted. I'm gutted and I'm sorry it's so last minute. We've been awake for over 30 hours now trying to figure it out, and we've run out of time."
"I'm so upset and I'm really embarrassed, and I'm so sorry to everyone that's traveled again," she continued, seemingly referencing the canceled shows from her last world tour. "I'm really, really sorry. I'm really sorry."
Adele was forced to cancel the final two shows of her 25 world tour, which had been set to take place in a sold-out Wembley Stadium in her hometown of London, due to damaged vocal cords.
The singer went on to say that the dates for her Vegas residency would be rescheduled, and she would get the show "to where it's supposed to be" in the meantime. 
"I'm so sorry, it's been impossible." she finished. "We've been up against so much it just ain't ready. I'm really sorry."
A note on the Caesars Palace website stated that all events for the show scheduled between Jan. 21 and April 16 had been postponed. No new dates have yet been confirmed, although early reports claim the show could be postponed until "June or even 2023."

With the cancelation happening only a day before the show was due to go ahead on Friday, fans had already traveled to Vegas from all over the world. But it seems some were still able to see the singer after she FaceTimed them on what would've been the first night of her residency.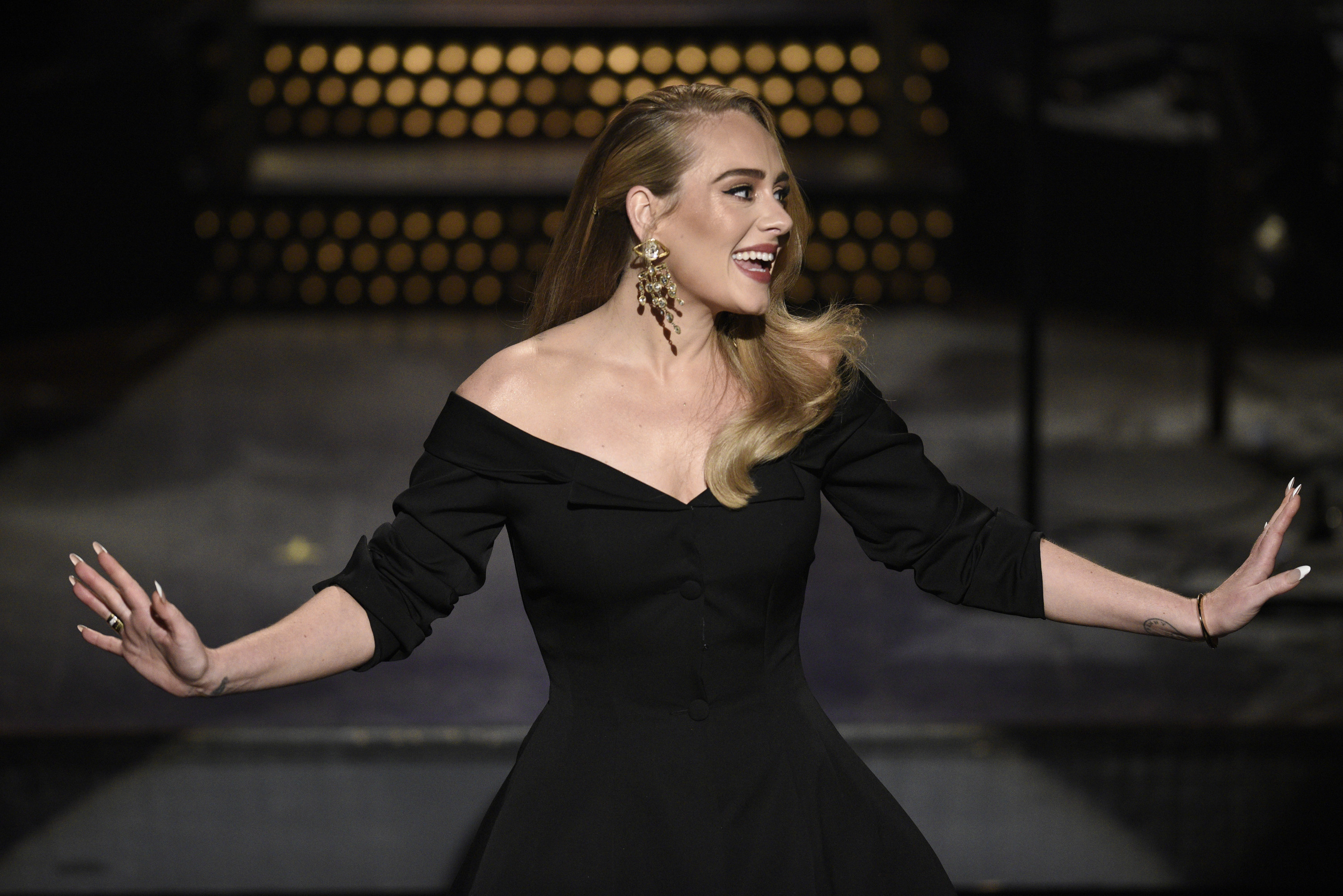 In videos posted to social media, Adele could be seen on FaceTime with fans who'd gathered at the Colosseum at Caesars Palace — where the show was meant to take place — reportedly offering them meet and greets for the rescheduled shows.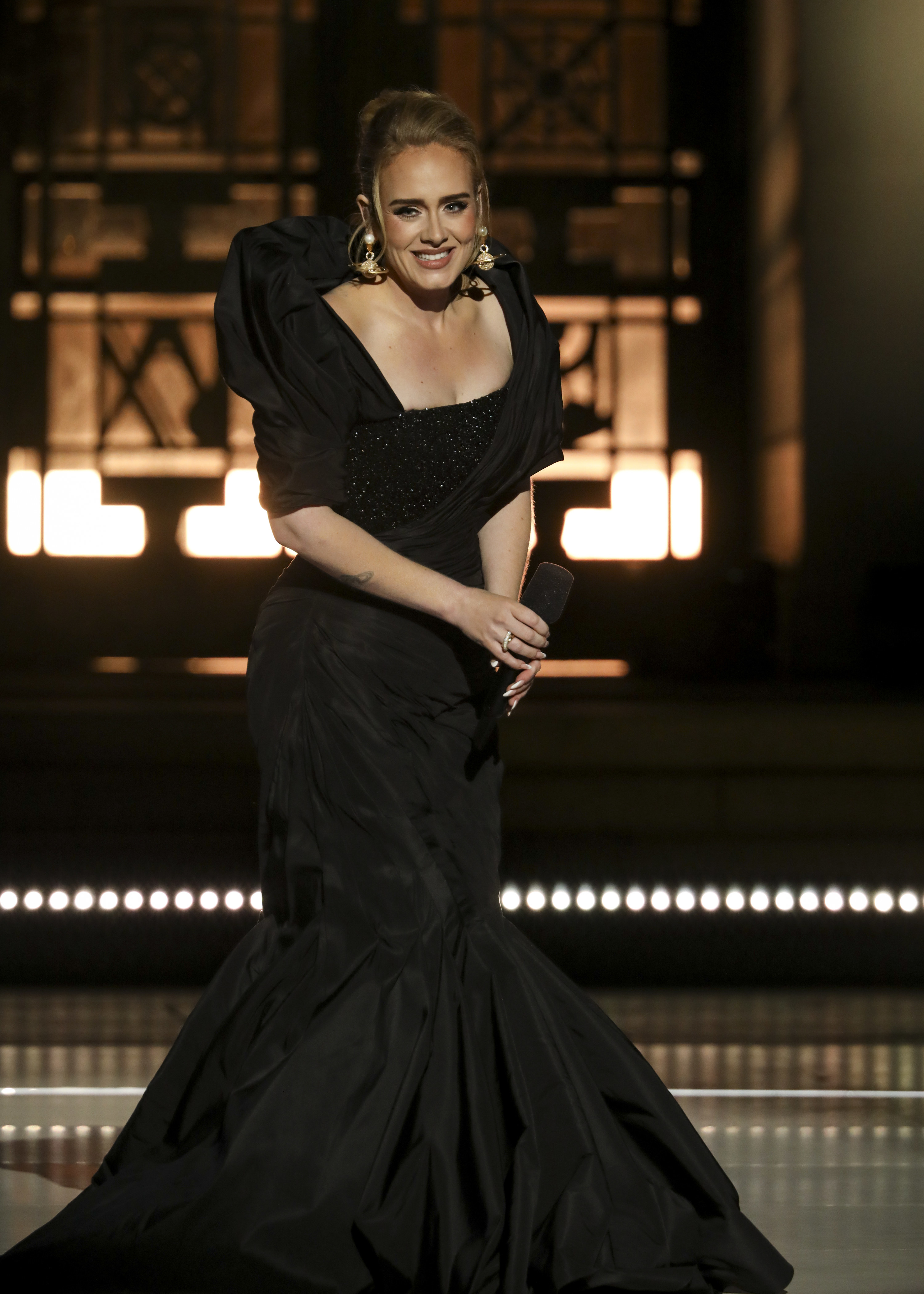 In one video, a tearful Adele could be seen on FaceTime as fans chanted "it's OK." She then appeared to join in as they sang a bunch of her songs.
In another video, it appeared that fans had still been encouraged to attend the venue where they could get free merch, goodie bags, and food and drinks, with Adele encouraging them to chat to other fans and ask her team "anything" about the show.
Tweeting afterward, Adele simply said: "I have the best fans in the world! Your graciousness and love tonight is overwhelming! Thank you."