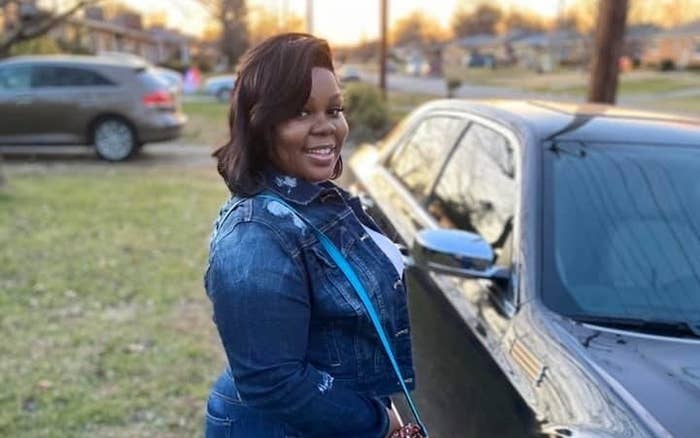 A Kentucky grand jury announced on Wednesday that one of the three police officers involved in the fatal shooting of Breonna Taylor will be charged not in connection with her death but for shooting into a neighboring apartment.
Former Louisville detective Brett Hankison was charged with three counts of wanton endangerment in the first degree for firing his weapon through Taylor's apartment and into the neighboring apartment. Inside were a pregnant woman, a man, and a child who were not injured. Circuit Judge Annie O'Connell set Hankison's bond at $15,000.
Hankison was booked at about 4:30 p.m. at the Shelby County Detention Center, a representative for the jail told BuzzFeed News. He was released about 30 minutes later after posting bail.
Kentucky Attorney General Daniel Cameron confirmed that the grand jury decided no officer would be charged for Taylor's death. He announced that the state investigation found the two officers who shot her, Jon Mattingly and Myles Cosgrove, were justified in their actions because they were fired upon first by Taylor's boyfriend.
"According to Kentucky law, the use of force by Mattingly and Cosgrove was justified to protect themselves," said Cameron. "This justification bars us from pursuing criminal charges in Ms. Breonna Taylor's death."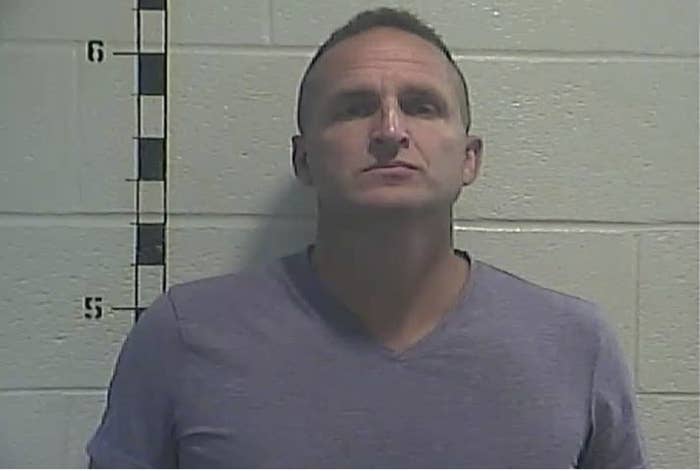 The decision outraged protesters who have called for the three officers involved to be arrested and charged over Taylor's death, sparking demonstrations in cities across the country. But Cameron called for protesters to demonstrate peacefully and avoid violence.
"There is no doubt this is a gut-wrenching, emotional case, and the pain that many people are feeling is understandable," said Cameron. Under Kentucky law, Cameron could not press charges in the case, only present to a grand jury for its decision.
"I understand that Ms. Breonna Taylor's death has become a part of a national story and conversation," he said. "But we must also remember the facts and the collection of evidence in this case are different than cases elsewhere in the country."

Attorneys for Taylor's family posted about their frustrations and disappointment at the grand jury's decision.
"Wanton endangerment to a neighboring apartment constitutes wanton endangerment to Breonna," wrote attorney Lonita Baker. "She was clearly unarmed — as indicated in Mattingly's statement — yet multiple bullets were fired at her while she was already on the ground."
Fellow attorney Sam Aguiar also spoke at the frustration that white neighbors got more justice than Taylor's family. "Way to really rub it in. Three counts for the shots into the apartment of the white neighbors, but no counts for the shots into the apartment of the black neighbors upstairs above Breonna's. Let alone everything else you got wrong," he wrote. "I'm so sorry Breonna. And Tamika. And Juniyah. And Kenny. And Bianca. And Tahasha. And everyone. This isn't right and I should've done more."
Kentucky state Rep. Charles Booker, who has marched alongside protesters demonstrating against police brutality, also expressed disappointment in the grand jury's decision. "Justice failed us today. It failed us in a way that it's been failing us for generations," he said during a press conference. "A woman — a Black woman — was killed in her home by the agency paid for to protect and serve her. That's wrong. There is no justifying that."
This week, much of downtown Louisville was shut down by police in anticipation of a decision on charges.
On Tuesday, Louisville Mayor Greg Fischer declared a state of emergency "due to the potential for civil unrest." He set a 9 p.m. curfew and activated the National Guard shortly after the news that no charges would be laid for Taylor's death.

Immediately following the grand jury announcement, a march began in Louisville.
Hundreds soon gathered in downtown Louisville to protest the lack of charges for Taylor's killing. Several protesters appeared to be arrested in confrontations with Louisville police officers.
Mattingly, one of the other three officers involved in Taylor's death, wrote an email to his colleagues on Tuesday that he and the other two officers did "the legal, moral, and ethical thing that night."

"You DO NOT DESERVE to be in this position," wrote Mattingly to his fellow LMPD officers, according to WAVE 3 News, which printed the email in full. "The position that allows thugs to get in your face and yell, curse, and degrade you. Throw bricks, bottles, and urine on you and expect you to do nothing."

The death of Taylor — an unarmed Black woman killed in March by Louisville police officers who stormed the home where she was sleeping — was one of the catalysts for a summer of massive Black Lives Matter protests against police brutality and systemic anti-Black racism.

There have also been consistent calls both in Kentucky and across the country for authorities to charge the officers in connection with her death.
Federal officials are also reviewing the use of force in the case.
Louisville authorities have used extreme violence to try to quash protests, including when police officers and the Kentucky National Guard shot into a crowd of protesters in June and killed David McAtee, a beloved local barbecue chef. Police also shot a reporter with pepper balls, a type of rubber bullet, while she was live on air, and shot through a window at a man who filmed them tackling protesters.

Louisville police officers shot and killed Taylor, a 26-year-old EMT, just before 1 a.m. on March 13 while executing a search warrant where officers do not have to knock or alert occupants to the raid. The warrant was part of a drug investigation, and the person whom police were looking for had already been detained.

Police officers claim they knocked upon arrival at the apartment shared by Taylor and her boyfriend, Kenneth Walker, but her family disputes their account, saying police rammed down the door without warning.
But the Kentucky attorney general said evidence showed police did knock and identify themselves first because this account was confirmed by a nearby civilian.
"In order words, the warrant was not served as a no-knock warrant," said Cameron.
Taylor and Walker were asleep in bed when police arrived and rammed the door open. Mattingly saw two people, Taylor and Walker, standing beside one another at the end of a corridor, with Walker holding his gun drawn, said Cameron.
Walker told authorities he believed they were experiencing a break-in and shot Mattingly in the leg. In response, police shot about 20 rounds, hitting Taylor at least six times, killing her.
"Only one shot was fatal," said Cameron, saying ballistics evidence had conflicting evidence over who fired the fatal shot.
"This all took place in a matter of seconds," he said.
Cameron said there was no bodycam footage or other video of police arriving to execute the search warrant and the shooting that ensued. Instead, the investigation was pieced together through ballistic evidence, 911 calls, police radio calls, and interviews.
Speaking to reporters hours after the indictment was announced, Kentucky Gov. Andy Beshear called on Cameron to make public all the evidence "that he can release" so that they can better understand what happened.
"Everyone can and should be informed, and those that are currently feeling frustration, feeling hurt, they deserve to know more," Beshear said. "I believe that the ability to process those facts helps everybody."

After Taylor's death, the Louisville Metro Council banned "no-knock warrants" by its police force and now require body cameras when executing search warrants, as part of a bill called "Breonna's Law."

Activists, particularly high-profile Black women, fought to ensure her death was not forgotten. The phrase "arrest the cops who killed Breonna Taylor" became a part of the cultural lexicon, appearing on T-shirts and in memes. Rihanna tagged the Kentucky attorney general on her Instagram account, calling for him to arrest Taylor's killers, and Beyoncé wrote him a letter, asking him to bring criminal charges against the three officers involved and investigate the police department's handling of her death.
Naomi Osaka wore a face mask with Taylor's name on it during the recent US Open. During Sunday night's Emmy awards, Regina King wore a T-shirt with Taylor's face on it, and Uzo Aduba wore one emblazoned with her name.
Taylor even appeared on the front cover of Oprah magazine — the first time Oprah Winfrey had given up the cover for someone else. The talk show host also put up 26 billboards around Louisville — one for each of Taylor's years — calling for the police to be arrested and charged.
Cameron became choked up and emotional at multiple times during the press conference, noting that as a Black man he understands "how painful this is."
He met with Taylor's mother and other family members on Wednesday morning to tell them the results of the grand jury. "It was a hard meeting," said Cameron. "The criminal law is not meant to respond to every sorrow and grief, and that is true here."

But Aguiar told BuzzFeed News on Wednesday evening that while Cameron notified Taylor's family about the grand jury's indictment before the announcement, he failed to explain to them that none of the charges were for her killing.
"Cameron called us in about 2 minutes before the public learned. So that was our 'advanced notice,'" Aguiar said in an email. "And all he told us was that the grand jury indicted for three counts of wanton endangerment against Hankison, never once mentioning that none of them were related to Breonna."
A spokesperson for Cameron did not immediately respond to BuzzFeed News' request for comment.

Taylor's sister Juniyah Palmer posted "sister i am so sorry" on Instagram on Wednesday afternoon.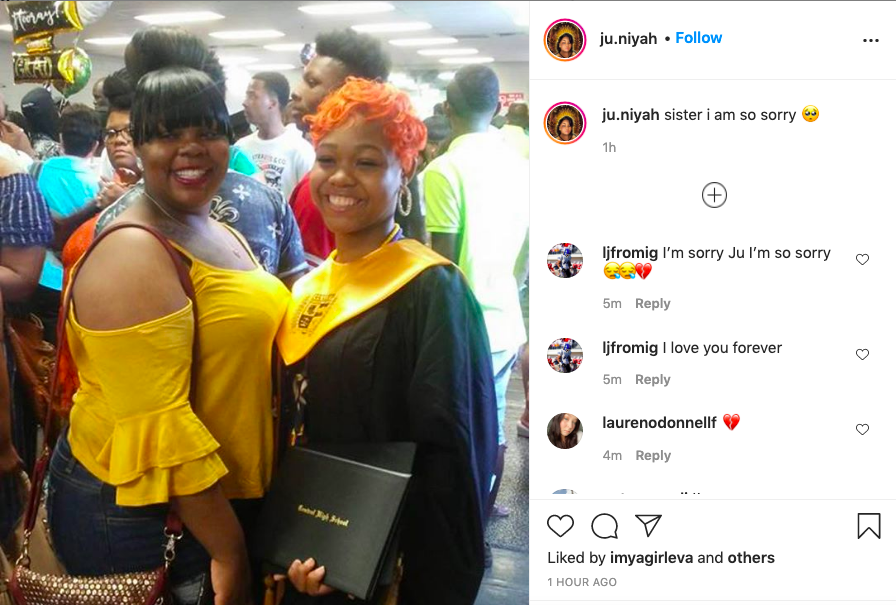 The Kentucky attorney general began investigating the case in May, two months after Taylor's death. The FBI is also investigating.

The city of Louisville agreed this month to pay $12 million to Taylor's family as part of a wrongful death settlement.
Stephanie K. Baer contributed reporting to this story.

UPDATE
This story has been updated to include the Kentucky attorney general clarifying the charges were in connection with shots fired into a neighboring apartment.