This is an excerpt from Incoming, BuzzFeed News' morning newsletter dedicated to making sense of this chaotic world we live in. Join the club here.
She provided DNA for her sexual assault investigation. Then it was used to charge her for a crime.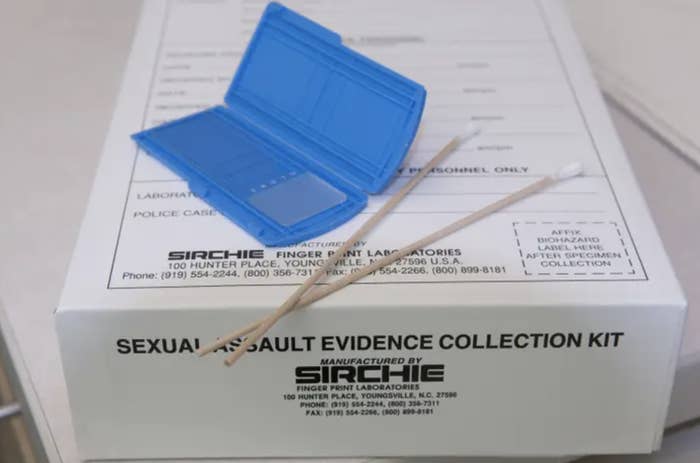 A woman is suing the city of San Francisco after its police department used her DNA samples from a sexual assault case back in 2016 to charge her with an unrelated property theft five years later.
The lawsuit, filed in federal court on Monday, states that in 2016 the woman provided a DNA sample to the San Francisco Police Department after she reported being sexually assaulted. Across a span of more than six years, "the crime lab routinely ran crime scene evidence through this database that included the Plaintiff's DNA without ever attempting to get her consent or anyone else's consent," the lawsuit's complaint says.
In December 2021, the police department used an alleged match between crime scene evidence and DNA that the woman had provided to arrest her on allegations of burglary, per the lawsuit. The property theft charge was ultimately dropped after then–district attorney Chesa Boudin denounced the practice as a possible violation of constitutional rights, but the woman said the police's actions left her once again feeling violated.
When news of the incident first broke, legal experts and advocates for sexual assault survivors said the misuse of genetic information by police could keep people from reporting crimes. Federal law already doesn't allow police agencies to use victims' DNA in the national database, but local databases like San Francisco's are largely unregulated.
Don't declare victory too soon, the Biden administration says.
Following Ukraine's military win near Kharkiv, cracks are showing in the Kremlin's control over Russian media. "The divergence of views ... highlighted how Moscow's narrative has quickly shifted from a conviction that it was only a matter of time before Russia subjugated Ukraine to a sense of alarm over the rapid progress of Kyiv's forces," Ivan Nechepurenko reported for the New York Times. "And it was a contrast from the muted response after Russia's drive to take Kyiv failed in the spring."

But the Biden administration says it's too soon to get hopes up about the war ending in Ukraine's favor, the Los Angeles Times reported. "We're going to just continue to support their need to succeed on the battlefield," White House press secretary Karine Jean-Pierre said Monday.
SNAPSHOTS
The winners of the 2022 Emmys. Succession led the pack with 25 nominations, and Ted Lasso, Squid Game, and The White Lotus (ahem, JENNIFER COOLIDGE) were also big winners on Monday night.
Everything that's happening leading up to Queen Elizabeth II's funeral. The days preceding the Queen's state funeral have been meticulously planned for decades. It starts with a Royal Force aircraft and ends with a burial in Windsor.
Mourners have been asked to stop leaving Paddington Bears and marmalade sandwiches for the Queen. "We would prefer visitors not to bring non-floral objects/artifacts such as teddy bears or balloons."

Police in the UK have arrested activists for protesting the British monarchy.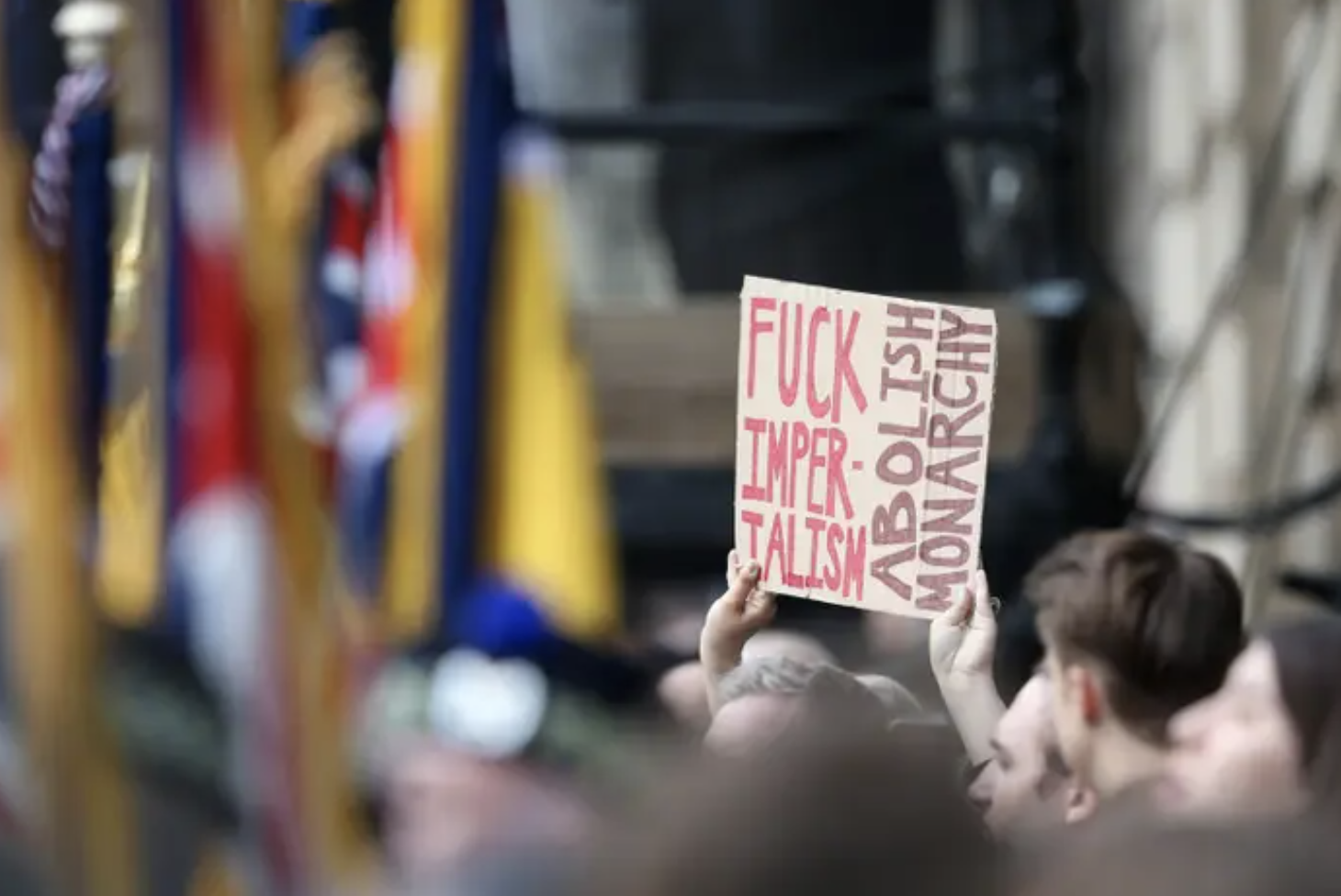 Anti-royalist protesters in the UK were confronted by law enforcement as they demonstrated against the British monarchy, with several incidents leading to arrests.
In Scotland, police arrested a woman holding a sign that said "fuck imperialism, abolish the monarchy" outside St. Giles' Cathedral, where Queen Elizabeth II's coffin is lying at rest until Tuesday. (Police told BuzzFeed News that the woman was arrested for her alleged behavior, not because of the anti-monarchy sign.) Authorities also arrested a man on Sunday who called out "Who elected him?" when Charles was declared King during a county proclamation in Oxford, England — though officials said he was later "de-arrested."
And on Monday, police arrested a man who yelled, "You're a sick old man!" at Prince Andrew during the Queen's funeral procession in Edinburgh.
UK anti-monarchists — also known as republicans — see Charles's ascension to the throne as an opportunity to garner more support for the movement. Elizabeth was far more popular than her son, according to a 2022 poll, and the Guardian reported that some republicans believe the King's unfavorability may change minds about the monarchy.

Parents are filming their Black daughters excitedly reacting to the Little Mermaid trailer and realizing Halle Bailey is Ariel.
Over the weekend, Disney held its biennial expo and showed a teaser of the much-anticipated live-action Little Mermaid movie. The first look of the film includes Ariel played by Bailey, who is known for being one half of the popular musical duo Chloe x Halle, singing "Part of Your World."
Social media posts and videos show how it especially struck a chord with young Black girls who finally saw themselves represented as one of the all-time classic Disney princesses.
"I think she's brown," one 3-year-old says while her parent films. "Brown Ariel is cute."
In another video, three sisters, Ke'iona, Lai'anna, and Ea'iona Shanks, who are 7, 6, and 2 can be seen watching the trailer with excitement. "She's Black? Yay!" Ke'iona says joyfully. According to Sterling Shanks, the children's father, "Hours after the video, we were driving, and Lai'anna said, 'Even her hair looked like us. Did you see she had braids?' And that night, they were pretending to be mermaids."

Still reading, eh? Seems like you might want to get this in your inbox. No pressure though. Just some food for thought.