Luisa Esposito sat quietly as her personal injury lawyer bragged about how lucky she was that he'd taken her case. He'd dropped a "big case from Oregon, a big case about a matter that involved a big client, corporate client," to work on hers, a common car crash suit, Allen Isaac told Esposito as they met in his office on the 20th floor of a Manhattan skyscraper.
It was Esposito's third meeting with Isaac, and unbeknownst to him, she had a recorder hidden in her handbag.
"This is the kind of case you give to a lawyer out of law school that wants to practice, you understand?" Isaac went on, speaking in quick staccato bursts with a heavy New York accent. "You're not ever going to get a senior partner to try this case. So I said, I don't want it. Then I saw you. You came in. I don't know, you have a charming thing for me. I don't know, maybe you got big tits."
He complained that he'd become "the laughing stock of this whole goddamn community" for taking on such "a lousy case." He said she wasn't a credible plaintiff, that people weren't going to believe her, and that her case had little chance of success without an experienced attorney like him at the reins.
"I don't think you appreciate me. I really don't," he said, reminding her that in past meetings, she'd turned down his requests for oral sex.
"Like it's a big deal for 30 seconds," Isaac said, calling his proposition a "test" that she'd flunked.
"You know what you should have said?" Isaac asked Esposito, then a 47-year-old retired hairdresser from Long Island.
"What?" she replied.
"Of course, of course. Tell me when, how."
"You put your hand on my breast, you grab my behind, and then you ask me for a blow job?" Esposito said.
"You were my special friend," Isaac said. "Because you were something special. You think I get involved with every client? You think I ask for things with every client? ... Maybe you should feel complimented ... You should've said, 'Absolutely.' We have something special going here. That's the only thing I ever asked you for ... Maybe she'll give me 30 seconds of pleasure, 30 seconds. Big deal."
"I asked you four times that day, two Fridays ago, think about it," he continued. " 'No, no, no.' I couldn't believe that you said that. She's making me out to be a shyster. Negotiating a prostitute deal here."
As she left his office, Esposito thought she finally had what she needed for prosecutors to charge Isaac with a crime for groping her during their earlier encounters. She filed a criminal complaint, gave police and prosecutors the recording, and waited. But no charges were filed, no grand jury convened, and six months later, the case was closed.
Esposito, prosecutors concluded, was not credible, despite her clean criminal record, the secret audio of Isaac, and statements from two other people describing Isaac's allegedly lecherous behavior.
"When I heard about the #MeToo movement, I thought 'Wow, that's outrageous. Finally.'"
Thirteen years later, Esposito is still clamoring for her day in court against Isaac, her case presenting a sterling example of the false hopes raised by the #MeToo movement and its limitations, despite the high-profile men caught in its crosshairs. "When I heard about the #MeToo movement, I thought 'Wow, that's outrageous. Finally,' " said Esposito, who figured if Harvey Weinstein could be prosecuted for crimes allegedly committed more than a decade ago, why not Isaac? If not for groping her, perhaps for lying about it, she thought.
"I'm thinking, 'Here I come again.' It got my hopes up. I finally had faith in the system," Esposito said.
She emailed activists, sent Twitter messages to Rose McGowan and other celebrities at the center of the movement, and contacted police and prosecutors. Esposito told them about her case, including how she'd hired a private investigator who'd fitted her with that secret recorder to capture Isaac on tape. She consulted with a new lawyer, wrote new letters, and even considered holding a press conference to air her grievances.
But she soon found that, despite the social movement swirling around her, there was little anybody could do. The cases she and countless others have followed closely — the rape charges against Weinstein and the sexual assault convictions of former USA Gymnastics doctor Larry Nassar and comedian Bill Cosby — are outliers. While most states have no statute of limitations for rape and child sexual abuse, the vast majority of sex crimes have strict statutes of limitations, and once they expire, the doors to the justice system shut for good.
"I can't even begin to tell you how disheartening it is," Esposito said. "It's robbed me of years of my life. It's given me zero trust in the system. This is probably why women don't come forward."
Isaac did pay a price for his behavior. Shortly after Esposito filed a sexual abuse complaint to the New York State Supreme Court's disciplinary committee, Isaac left his position as a senior partner at Gladstein & Isaac, the firm he had cofounded decades earlier. It dropped his name and became Gladstein & Partners. Isaac's law license was suspended for six months. He is 84 years old now, with a private law practice in upstate New York under his name but no website, listed phone number, or public email address. Google his name and you'll find little more than the news articles, court filings, and blog posts chronicling his misconduct. "Lusty Lawyer," the New York Post dubbed him.
"The only solace I would get is if I see him with handcuffs on."
He declined an interview request for this story. His trajectory is one that has become increasingly familiar these days: a powerful man losing his job and his standing after reports of abusive behavior.
But to Esposito, Isaac got off easy, protected by a legal system that has too often placed the words of powerful men above the words of the women accusing them of abuse — a system on full display as Republican lawmakers confirmed Brett Kavanaugh's appointment to the US Supreme Court despite allegations he'd tried to rape a girl when both were teenagers.
"The only solace I would get is if I see him with handcuffs on," Esposito said of Isaac, even as she acknowledged that there's virtually no chance of that happening.
Just seven states have no statutes of limitations for felony sex crimes, including those that don't legally qualify as rape. Most states require charges to be filed within 10 years of an alleged incident, according to a database of state laws compiled by the Rape, Abuse & Incest National Network, an advocacy group. The statutes are tighter for misdemeanors, which is usually how prosecutors classify groping. In New York, misdemeanor sex offense charges must be filed within two years of the crime having allegedly occurred.

Over the past two decades, though, states across the country have passed laws aiming to hold more people legally liable for sex crimes committed many years earlier. The advent of DNA evidence in the 1990s led 28 states to allow certain cases to be reopened. After the Catholic priest sex abuse scandal in the early 2000s, most states eliminated statutes of limitations for anyone who had been abused as a child. In the two years after the reports about Bill Cosby resurfaced in 2014, six states extended the statute for sexual assault.
"We're increasingly seeing lawmakers say, 'Why is groping any less significant than other forms of sexual violence?'"
"Part of what we're seeing now is greater receptivity to these allegations," said Deborah Tuerkheimer, a law professor at Northwestern University and former prosecutor in Manhattan. "There's a societal movement in the direction of greater willingness to believe that is enabling these cases to bubble up and come to the fore. The question is, what should the criminal justice system do in those instances?"
Most recently, among some advocates and lawmakers, this question has focused on sex crimes other than sexual assault and child abuse. This year, legislators in Connecticut and Washington proposed laws eliminating statutes of limitations for all felony sex offenses. The bills failed amid concerns that they were too expansive, but they picked up substantial support: The Washington proposal made it through the state's House of Representatives by a 90–8 vote before stalling in the state Senate.
"We're increasingly seeing lawmakers say, 'Why is groping any less significant than other forms of sexual violence?'" said Rebecca O'Connor, vice president of public policy for RAINN. "These statutes of limitations were crafted when we didn't know as much as we know now about how [sex crimes are] perpetrated. They are archaic laws that set an artificial time limit on when someone can tell the truth."
For most people coming forward many years after the fact, the court system will always be closed.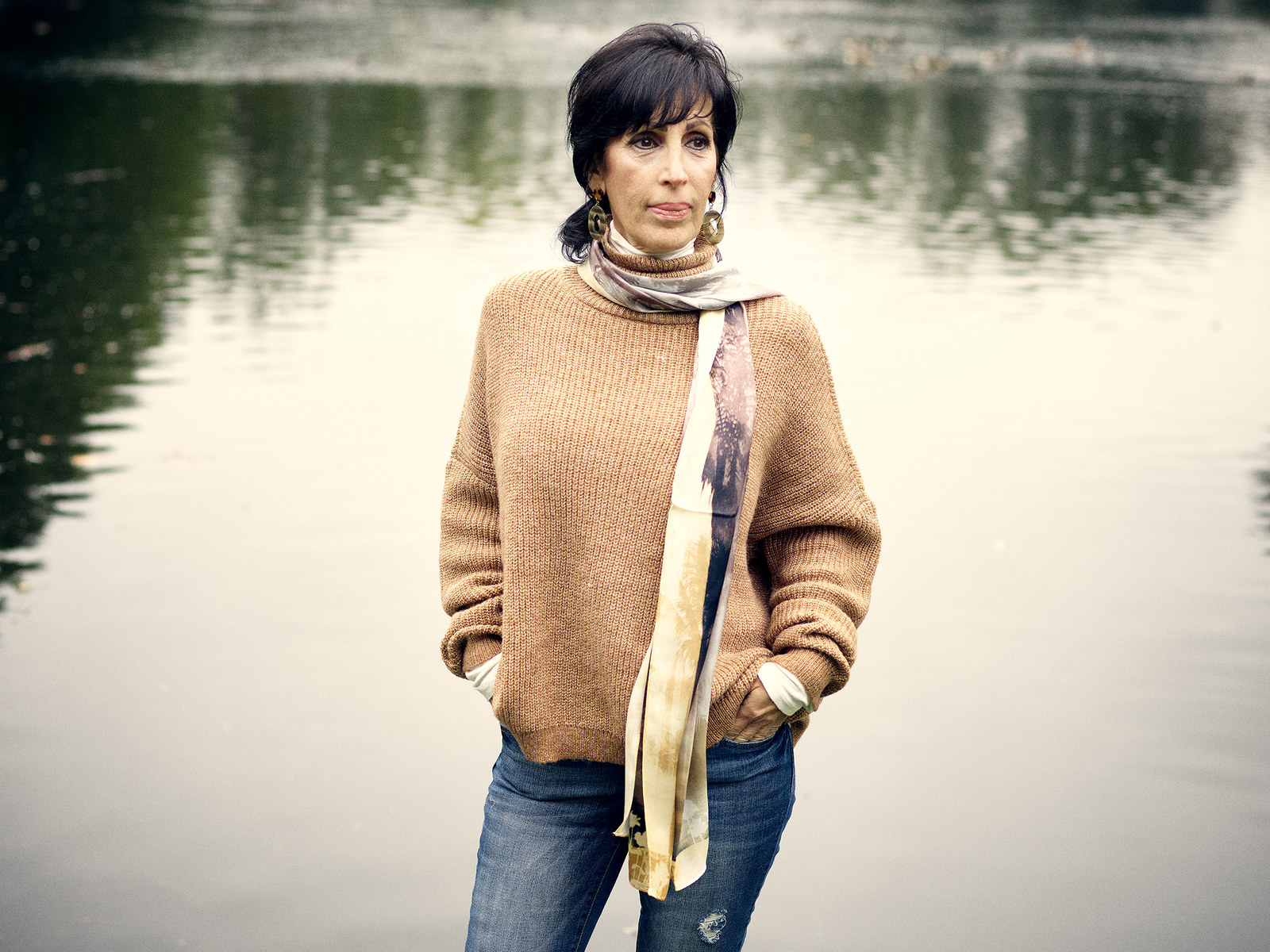 Esposito first met Isaac in July 2005, three years after she'd hurt her back in a car crash. He was representing her in a lawsuit seeking additional payment from an insurance company. It was set to go to trial later that year. Isaac had grown up in the Bronx and had been practicing law in New York since 1958, shortly after graduating from Brooklyn Law School. He boasted to Esposito about winning big verdicts for clients in slip-and-fall cases against major hotels. He'd once secured a $500,000 settlement for the family of a woman killed in a whitewater rafting accident. Until Esposito filed her complaint against him, Isaac's ethics record was unblemished, according to court documents. She thought she was hiring a top trial lawyer.

During their first meeting in Isaac's office, she mentioned that the pain in her torso and back had made it difficult to have sex with her boyfriend. In an interview with BuzzFeed News and in her lawsuit, Esposito said the lawyer responded with probing questions about her romantic life, which she found a bit uncomfortable but no cause for concern. At their next meeting two months later, when Esposito described her back pain, she said Isaac suggested she demonstrate her range of movement by showing how she took off and put on her bra. "And then that's when he put his hands inside my bra and grabbed my breast and said, 'Great tits,' " she said. "I was numb. Blank stare. I was in shock. I just wanted to go home."
Esposito said that Isaac then asked her to give him a blow job. She joked her way out of the conversation and wrapped up the meeting. In testimony to the state court's disciplinary committee that dealt with Esposito's complaint against Isaac, her friend, Faith Wyckoff, said that Esposito called her that night "extremely upset" and said Isaac had groped her.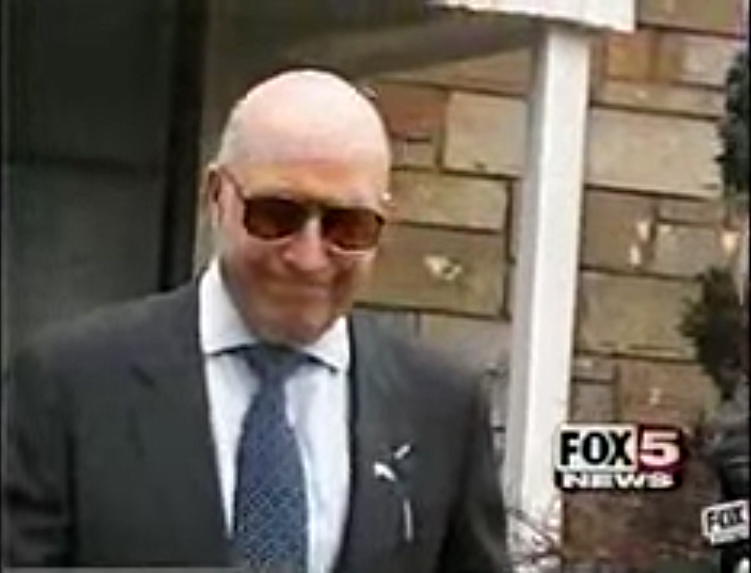 A few days later, Esposito called another personal injury attorney she knew, Chris McGrath, and they arranged to meet. "She came into my office crying," he testified to the committee. "Very upset. And she told me that Mr. Isaac had put his hand down her blouse and asked her to give him oral sex."
Esposito asked if McGrath or another attorney would take the case over from Isaac.
"I explained to her that to get another trial attorney at this late stage would be impossible," McGrath testified. "I said to her that your case is coming up, stick it out. Go try the case. He's not going to screw your case. He's not going to screw himself out of a fee."
Esposito did as McGrath suggested, but the next time she was alone with Isaac in his office, she said he walked up behind her and grabbed her breasts with both hands. "I just jerked forward, and I was scared, and I said, 'I gotta go.' "
Esposito's friend Wyckoff and Isaac's secretary, Ileana Filomeno, were outside in the hallway when Esposito and Isaac emerged. Wyckoff testified that as she and Esposito headed for the door, "Mr. Isaac was close behind us. That was when I saw him touch Ms. Esposito's buttocks."
Filomeno told the disciplinary committee that her boss had made inappropriate and unwanted advances toward her too, in the past. She said Isaac sometimes commented on her body and clothes. She recalled an instance in his office when he put his arm around her waist and touched her butt. "He said, 'You have a beautiful tush and you're driving me crazy,' " she testified. "I was very upset. I was very upset because I didn't have anyone to complain to that wouldn't jeopardize my job."
Even with their corroboration, Esposito doubted authorities would believe her. After all, Isaac was a prominent attorney, a senior partner at a respected firm. Esposito was a self-described "small potato," struggling to get by and splitting rent on a house on Long Island. That's when Esposito decided to hire a private investigator to help her collect evidence to pursue a case.
When she walked into Isaac's office in October 2005, the tape was rolling.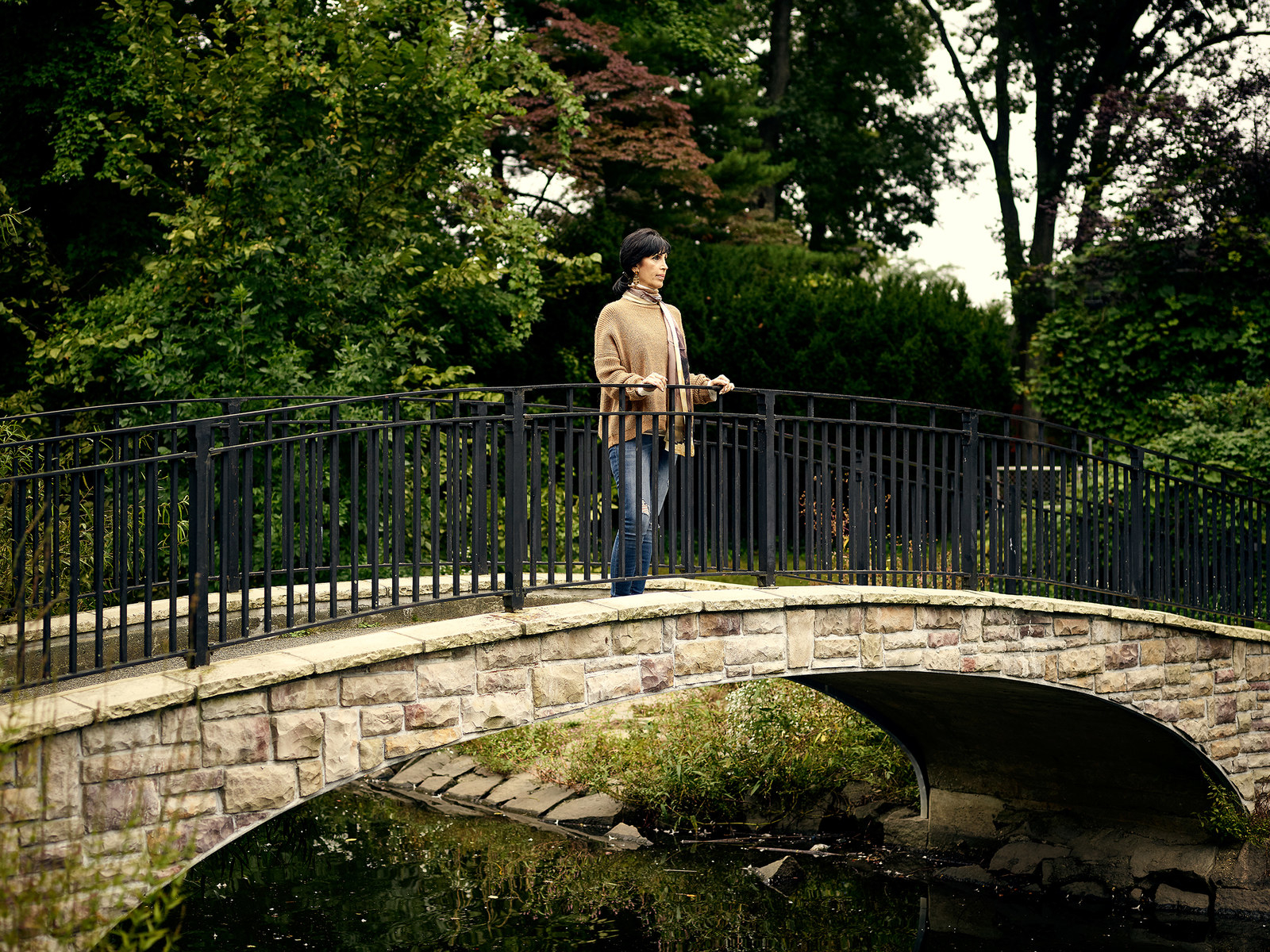 Shortly afterward, Esposito met with prosecutors.

One of them, Lisa Friel, who was the assistant district attorney in charge of sex crimes, later testified in Esposito's lawsuit against Isaac and the DA's office. "I recall him telling us that he had what he called a special relationship with Ms. Esposito," she said of Isaac.
"That is why he thought it was OK to request her to give him a blow job."
Explaining her decision not to press charges against Isaac, Friel described Esposito as difficult to work with and said she wasn't honest about some things, including breast enhancement surgery that she'd initially refused to discuss with prosecutors. The surgery was relevant because it formed part of Isaac's defense. When prosecutors had interviewed Isaac about Esposito's complaint, he'd said Esposito had told him about the operation and invited him to touch her breasts. But when Friel asked Esposito about the surgery, she said Esposito replied that it was none of her business.
Friel said Isaac also denied groping Esposito's butt and said he'd merely brushed her rear end to indicate where her pants were too tight to be suitable trial attire.
In March 2006, prosecutors decided not to pursue a case.
A spokesperson for the Manhattan district attorney's office declined to discuss Esposito's case but said in a statement that "our records show that the complainant's report was thoroughly investigated."
The state court's internal investigation lasted three years. Testimony began in 2007, and Esposito took the stand, but citing health problems, she never finished testifying. Members of the disciplinary committee recommended punishments that ranged from a two-year suspension to stripping Isaac of his law license. The decision fell to the five judges overseeing the proceeding. In their unanimous ruling in June 2010, they noted his "disturbing lack of comprehension as to the depth and extent of his misconduct" but ordered only a six-month suspension — "considering [Isaac]'s age and his long and unblemished record practicing law."
In 2010, in light of the disciplinary committee's decision to suspend Isaac, Esposito wrote to newly elected Manhattan DA Cyrus Vance Jr., asking him to take a look at her case. Prosecutors met with Esposito but again declined to file charges. By then, the statute of limitations had expired for any misdemeanor charge that prosecutors could have brought, and they said the allegations didn't rise to the level of a felony.
In March 2011, Isaac got his license to practice law back.
The years since she made that recording have taken their toll on Esposito, who says she still obsesses over how to get Isaac arrested. She has consulted with more than half a dozen lawyers. She has filed several lawsuits — in federal and state court — against Isaac, the Manhattan district attorney's office, and the New York state court system, all of which have been dismissed. A series of judges ruled that she didn't have enough evidence of wrongdoing to sue the DA's Office and the state court system, and that Isaac couldn't be found personally liable because he hadn't been properly served subpoena papers.

She's spent thousands of dollars pursuing Isaac, and many hours searching for evidence of the favors and deals she is convinced protected him. In the 2005 meeting with Isaac she recorded, he had flaunted his connections to judges he was "very close" to and "powerful" lawyers who owed him favors. "It's all backroom politics," Isaac said.
"This man has got powerful juice. This man has pulled every plug to ruin everything."
In the close-knit world of Manhattan's legal circle, there are ties everywhere, some more meaningful than others, some with no impact at all. She's looked up the names of judges and attorneys involved in some of Isaac's old cases. She's kept up with news about corruption in the New York state government. "It's all fixed," she said. "This man has got powerful juice. This man has pulled every plug to ruin everything."
Earlier this year, Esposito began consulting with attorney Peter Gleason, a former cop and firefighter who once ran against Vance for DA and has previously represented women in high-profile sexual abuse cases. In May, shortly after four women accused the then-New York state attorney general, Eric Schneiderman, of physically assaulting them, Gleason revealed in a court filing that two women had come to him with their own stories about Schneiderman years earlier, but he didn't pass the information to the Manhattan DA's office because he said local law enforcement would "protect the power elite."
Gleason shares Esposito's suspicion that powerful figures shut down the case against Isaac. In a federal court motion laying out his claims of corruption in Manhattan, he cited her case as an example "as to why a victim of a sexual assault, at the hands of someone politically connected, should be forewarned before seeking redress within the channels of the New York criminal justice system."
For many survivors, all the justice system has to offer is recognition.
The stories about other powerful men who walked free from sexual abuse allegations have only bolstered Esposito's feeling that Isaac benefitted from connections in high places. In recent years, Vance dropped sexual assault cases against Weinstein, International Monetary Fund director Dominique Strauss-Kahn, and lawyer Sanford Rubenstein, who all were represented by attorneys who'd donated to Vance's campaign. A doctor represented by a friend and donor of Vance ended up with a plea deal for no jail time after 19 women accused him of sexual abuse.
One of the many lessons learned from the blossoming of #MeToo is that for many survivors, all the justice system has to offer is recognition.
"Just getting the validation that we believe you," said O'Connor of RAINN. "It's a frustrating scenario. Saying 'we believe you' and acknowledging mistakes were made in the past can go a long way."
Many don't even get that.
Despite the newscasts about the power of #MeToo, Esposito still feels weighed down by the thought that the man who abused her has gotten away with it.
"Every single day when I watch and I read, I think, obviously it didn't matter," she said. ●

A year after #MeToo became a household term, BuzzFeed News is bringing you stories about how far we've come, who's been left out, and where we go from here.

Read more here

.