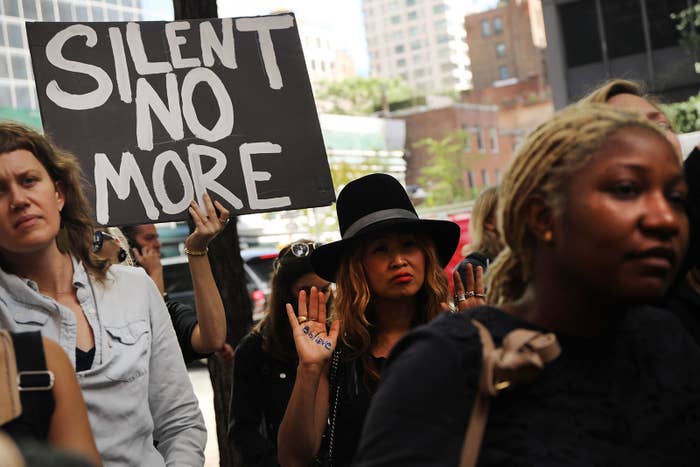 Perhaps more than ever in the last year, when women spoke up about sexual assault and harassment, people listened — including state lawmakers.
Across the country, legislators proposed bills to chip away at the widespread and complex issue, inspired by the explosive growth of the #MeToo movement. More people should be protected from harassment at work, they said, employers should be held accountable, and it should be easier for victims to come forward.
In some cases, the bills went nowhere. But in a number of states, individual stories of abuse and misconduct have led to new laws: 261 to be exact, an uptick from 238 the previous year, according to a USA Today review. That's important for residents of those states, said Jessica Stender, of the California-based Equal Rights Advocates, but hopefully, this year's wins will inspire more states to take on the issue.
"We're not going to back down," she told BuzzFeed News. "Important progress was made, but we know we can't stop now."
Who's heard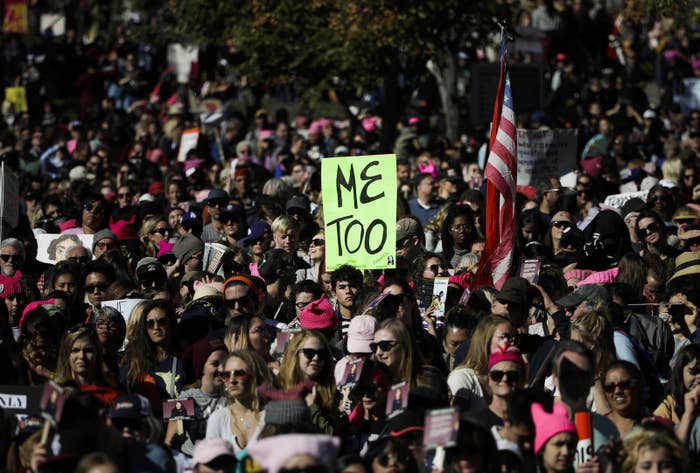 Seven states — Arizona, California, Maryland, New York, Tennessee, Vermont, and Washington — put limits on nondisclosure agreements in harassment settlements. Previously, victims as a matter of course were required to stay silent in exchange for any kind of compensation from employers.
"I sure hope it sends the message that we hear you, we see you, we take you seriously, and things are changing," Sen. Connie Leyva, a Democrat who sponsored California's bill, told BuzzFeed News.

Victims can still choose to keep the details of their case secret. But if they want to speak out about a harasser or the company's response, they'll now be able to go public.
"The new bills are really focused on shedding light on sexual harassment, making sure survivors aren't forced into silence," Stender said. "Making sure misconduct and abuse is actually exposed, so we can address it head on instead of having it swept under the rug."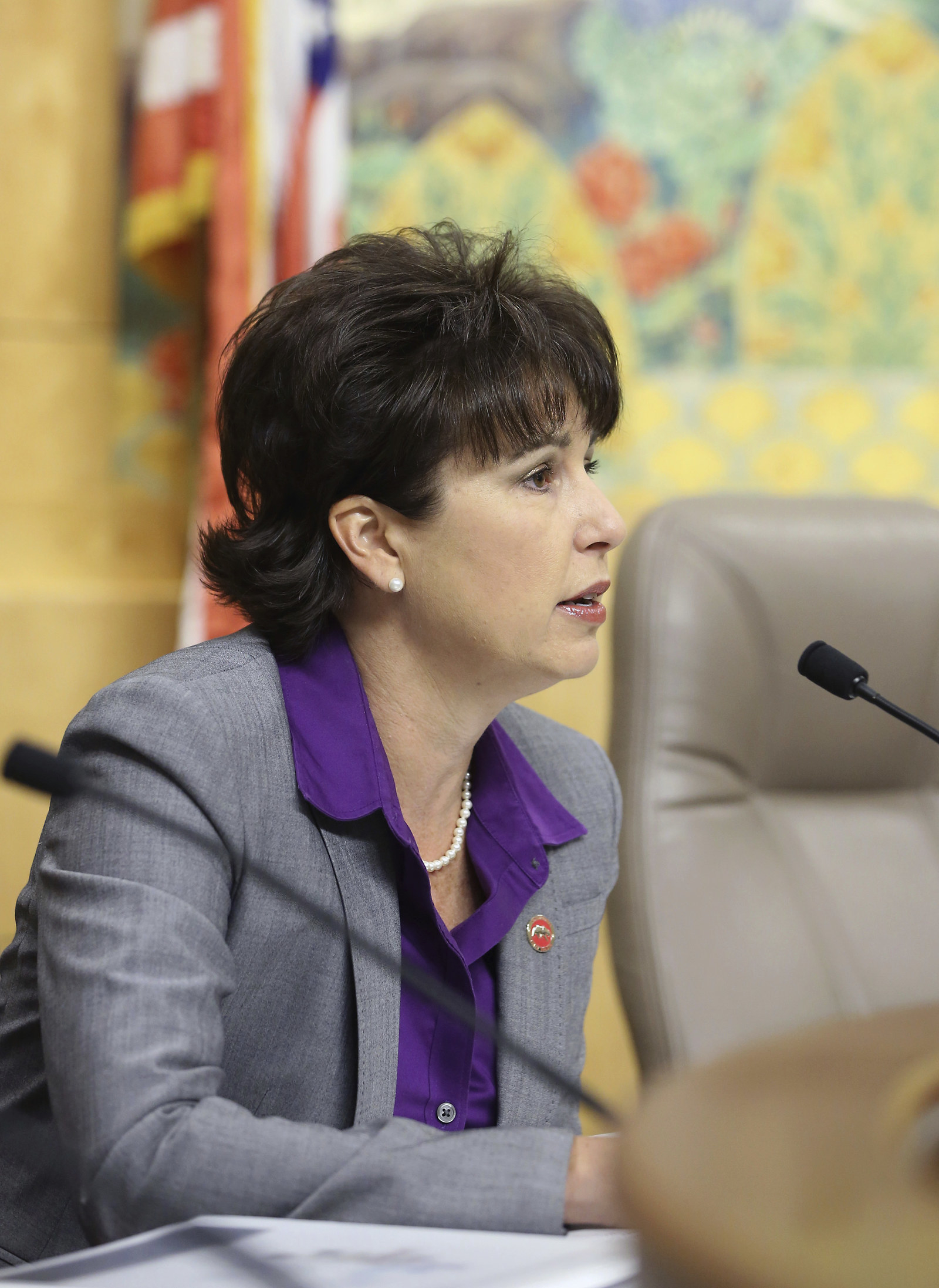 Who's protected
Several states also expanded who's protected against sexual harassment. Federal law already covers employees at companies that have at least 15 people on staff — but that leaves a significant chunk of the modern workforce out.
In New York, employers will now be required to expand their anti-harassment policies to contractors, vendors, and consultants. Delaware extended its sexual harassment protections to unpaid interns, job applicants, apprentices, and temps. Vermont also included independent contractors and interns in its sexual harassment laws for the first time.
California passed a law to call out some very specific potential harassers: investors, movie directors and producers, and legislators and lobbyists. The law came after hundreds of women came forward in news reports to detail harassment at their workplaces in Silicon Valley, Hollywood, and the state capitol in Sacramento.
"The MeToo movement explosion of stories has really shown the public, and specifically legislators, how pervasive [sexual harassment] really is," Stender said.
What companies must do
Another set of bills focused on how companies must address the problem of harassment. New York and Delaware are now requiring employers to conduct sexual harassment training, joining a handful of states that already had the requirement on the books.
In Maryland, companies with more than 50 employees must report to the state annually how many sexual harassment claims they've settled.
Companies in California won't be able to force employees to sign away their ability to sue in exchange for a bonus or by sneaking it into other paperwork.
Taken together, the new laws attack sexual harassment from different angles.
"It's really an epidemic on multiple fronts," Stender said. "It really doesn't work to just take one approach given how widespread and pervasive the problem is."
What's staying the same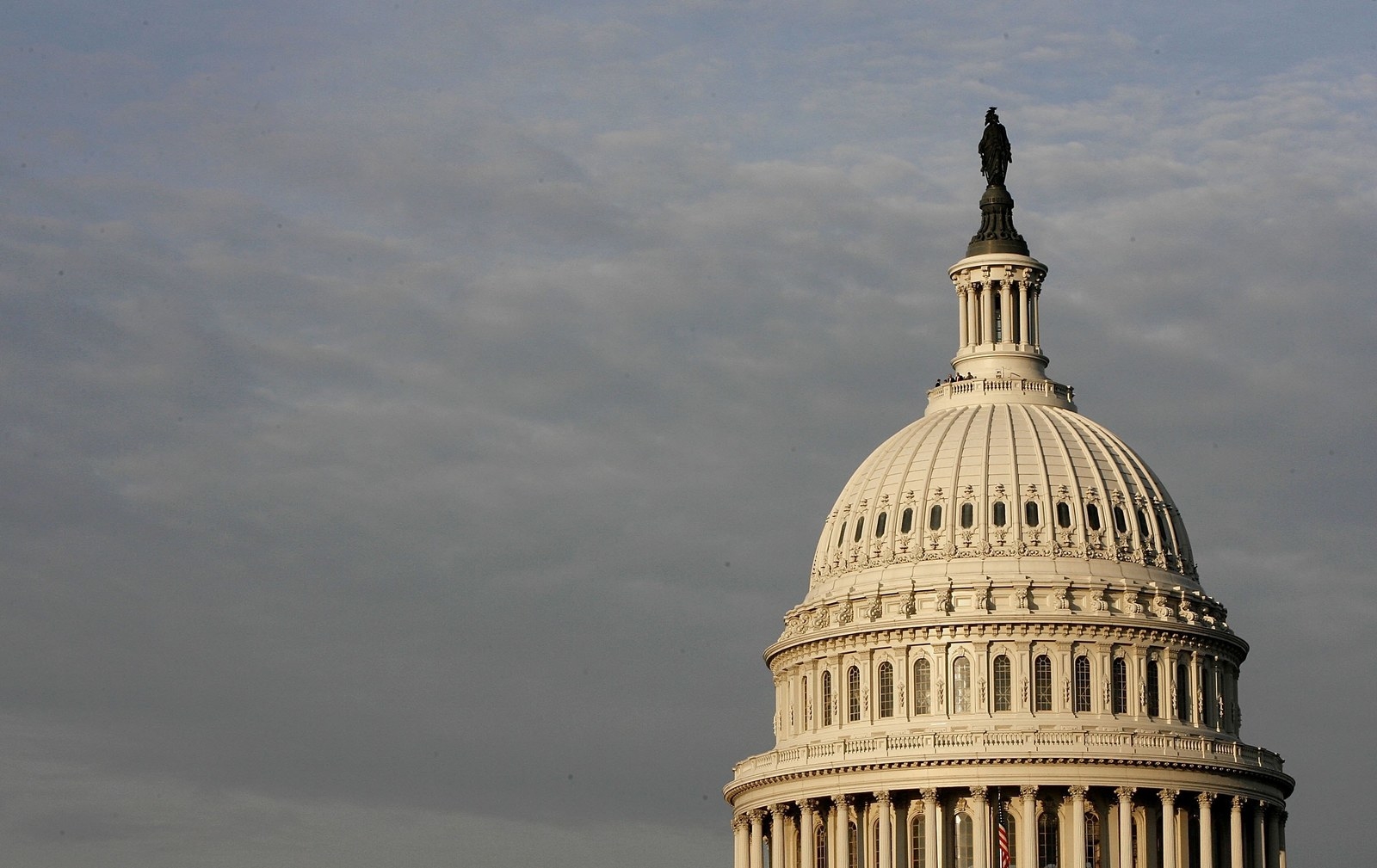 On the national level, nothing is changing. Congress failed to pass any laws related to sexual harassment. Representatives and senators couldn't even agree on how to handle sexual harassment within Congress itself.

Rep. Bradley Byrne, a Republican from Alabama and a former labor-employment attorney, said he wants Congress to be held to the same standards that are applied to private businesses — which would include an independent investigation of harassment claims.
"We passed the bill without any opposition out of the House, and then the Senate watered down our bill," he said in a statement to BuzzFeed News, adding he's still interested in getting members together to hash out their differences on the issue.
As for other action on the federal level, Byrne said he's open to ideas, but in general, he believes the system works.
"In my time in private practice, I worked with hundreds of businesses who wanted to do things the right way," he said. "They devoted the time and resources necessary to create a strong policy defining and prohibiting harassment, conducted appropriate training with their employees and rigorously enforced their policy."
Many of the issues highlighted by the #MeToo movement could be solved by following existing laws, he added, and Congress should look at how it can increase accountability and compliance.
"What we are seeing is that some industries — specifically the entertainment industry — seem to hold themselves to a different standard than the rest of the country," he said. "Rather than complying with the law, they seem to be OK with a system that continually pays off victims."

Across the country, business groups campaigned against various state bills, calling them "job killers." New requirements would be a burden on employers and could lead to more costly lawsuits, they said, and hastily written bills in response to headlines could have unintended consequences.
At times, those arguments were persuasive. In California, Gov. Jerry Brown went against members of his party and vetoed several Democrat-backed bills.
A law invalidating arbitration agreements in cases of sexual harassment would run afoul of a federal statute, the governor wrote in his veto message. Proposed requirements for employers to keep records of sexual harassment complaints weren't practical, he wrote. He also vetoed extending the statute of limitations to report sexual harassment from one year to three years.
"The current filing deadline — which has been in place since 1963 — not only encourages prompt resolution while memories and evidence are fresh, but also ensures that unwelcome behavior is promptly reported and halted," Brown wrote.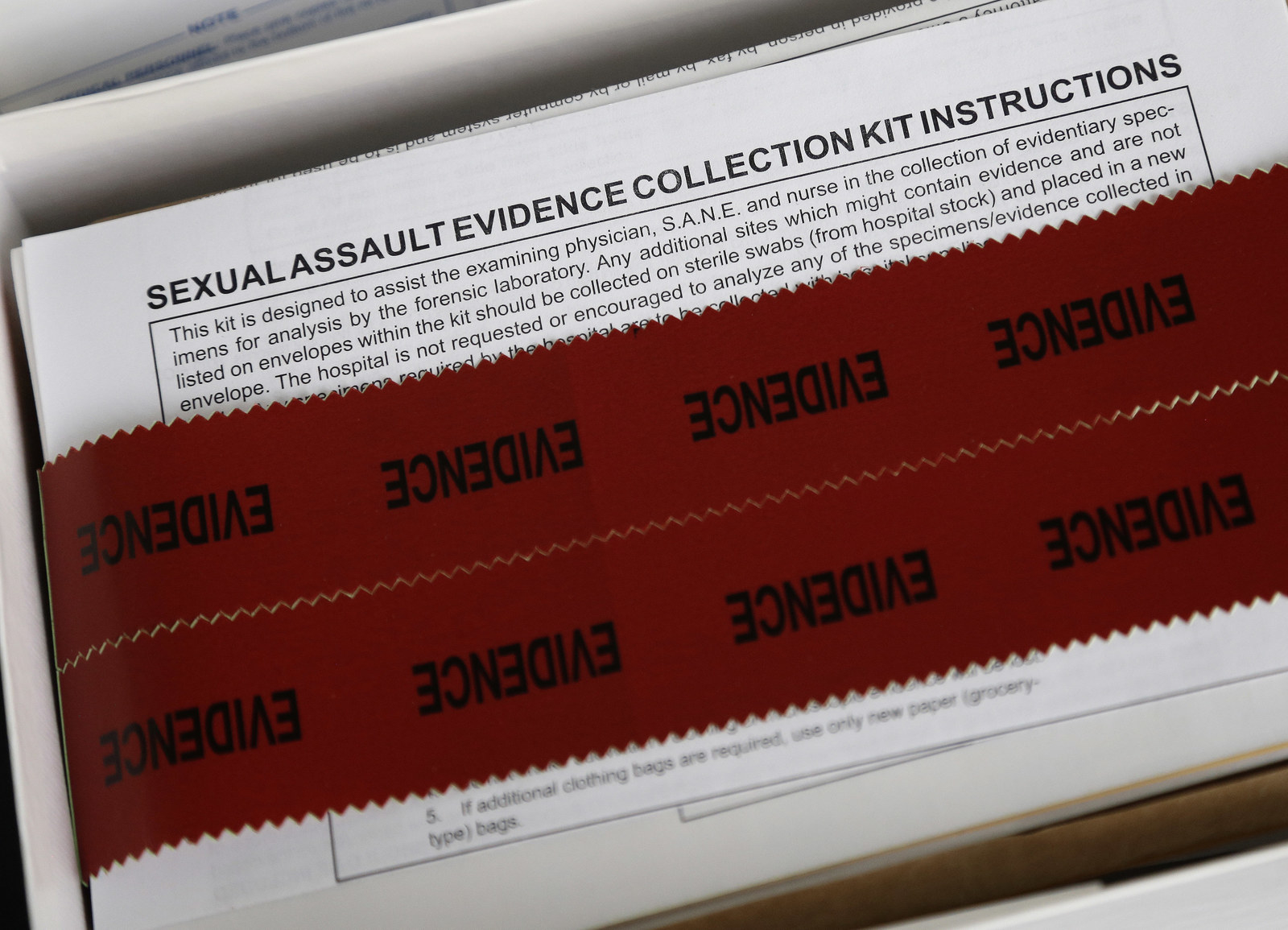 The governor went on to agree the number of untested rape kits should be counted, but he vetoed a law requiring testing of the kits within 120 days of being received by law enforcement.
"I think that's a slap in the face to women and that says we don't take you seriously," said Leyva, who sponsored the rape kit testing bill. She added she plans to reintroduce it in the upcoming legislative session.
In a statement, Brown said he supported ending the rape kit backlog, but he wanted the newly approved audit completed first.
"I would like to allow time for this year's legislative actions to take effect so we can gauge the appropriate next steps and budget accordingly," he said.

Lawmakers in Connecticut failed to pass an update to the state's sexual harassment and assault laws. In Florida, the legislature didn't add anti–sexual harassment language to its ethics policy, in spite of vows from some lawmakers.

New York also failed to extend its statute of limitations, and the legislature declined to require companies to report on their sexual harassment claims.
What's next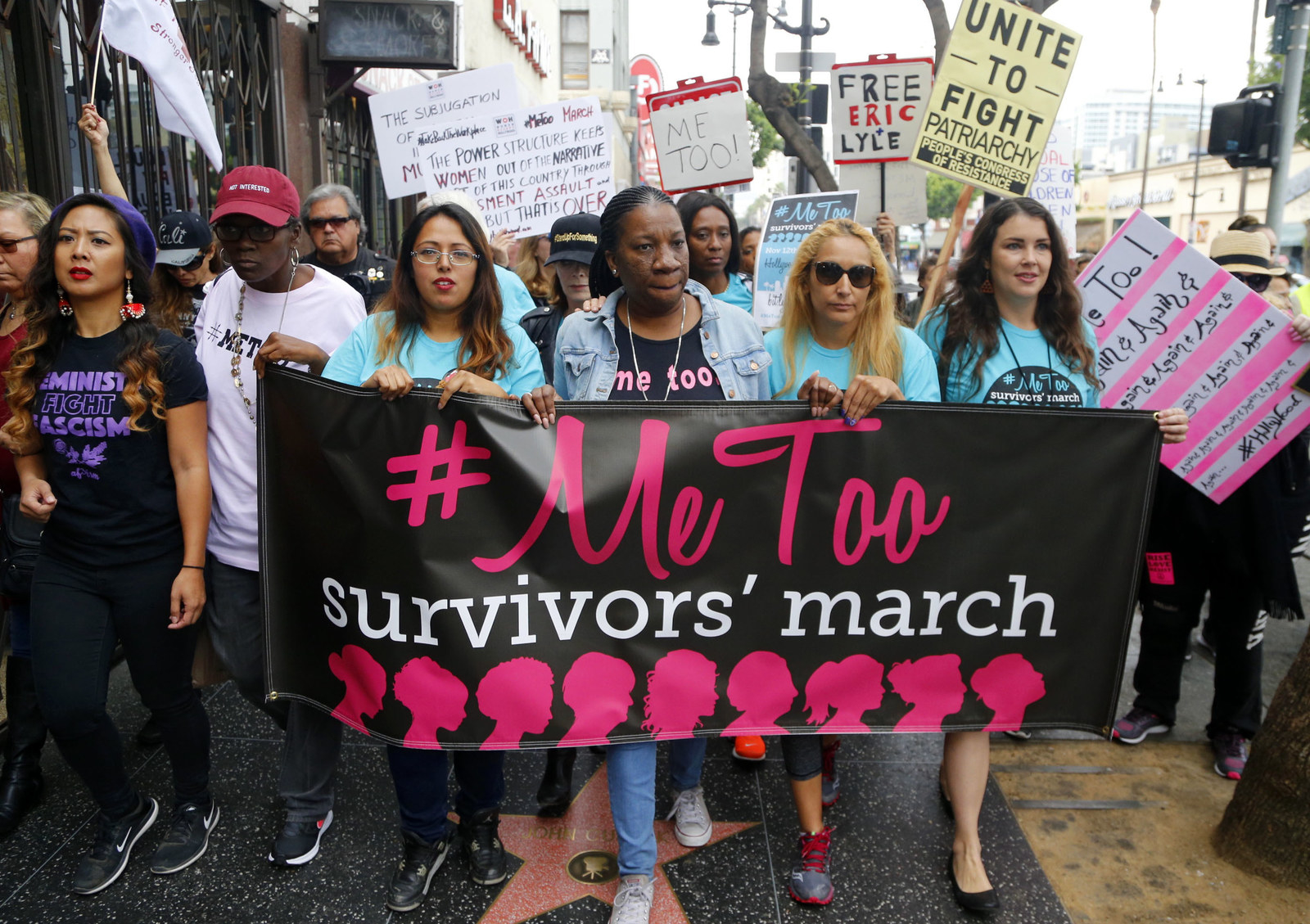 The last year has been a call to action from the public, New York Sen. Brad Hoylman said, but lawmakers haven't always responded.
"A lot of the issues around sexual harassment break along party lines, which is really unfortunate and extremely problematic when you serve in a chamber like I do that's controlled by the other party, by Republicans," he told BuzzFeed News.
"It's time to take our anger and frustration to the polls and vote accordingly," he added.
Hoylman is continuing to work on bills combatting sexual harassment and providing support to victims of abuse. And as he continues his day-to-day work at the capitol, he's hopeful the midterm elections nationwide will bring more lawmakers who share his views into office.
"Public opinion polls are pointed in the right direction. Mass mobilization on the part of women, the consciousness has been raised on these issues for the first time in our lifetimes," he said. "The fact that more than a million New Yorkers came out to vote than in previous years in our primaries, those all suggest a groundswell of support on this issue and others that women, LGBT people, minorities, immigrants care about."
In California, Leyva said she was confident her state would continue to support women and make progress on the issue. But she also hoped recent headlines would inspire voters to make changes at the federal level, in the US Senate and House of Representatives.
"What's happened with the Kavanaugh hearings, you've got all these old, old white guys just discounting women and disrespecting women," she said. "The only way we can change that is to vote them out and vote in more women. So it's on us, we've got to do more."
CORRECTION
As of today, seven states have put limits on nondisclosure agreements in harassment settlements. An earlier version of this post misstated that number.