This is Please Like Me, BuzzFeed News' newsletter about how influencers are battling for your attention. You can sign up here.
This artist is taking over Instagram with her beautifully poignant drawings of unarmed black Americans who have been killed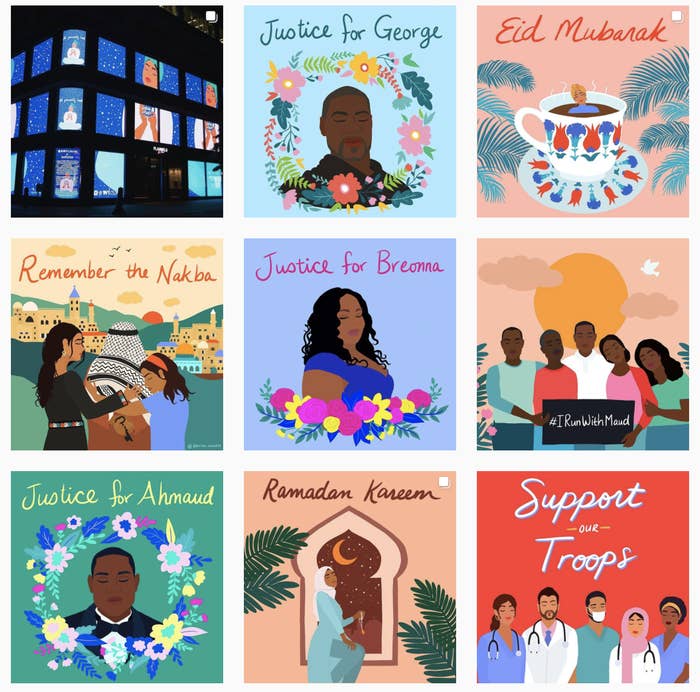 The past few weeks have been filled with horrible stories of police brutality and senseless killings of black Americans. But one woman's Instagram following has grown massively over the past few weeks because of her beautiful, poignant artwork honoring the victims.
Shirien Damra, a 33-year-old artist from Chicago, started @shirien.creates to offer life mantras and artistic tributes to people of color. Over the last month, engagement for her account has skyrocketed. Tons of people have been sharing her vibrant portraits of George Floyd and Breonna Taylor, unarmed civilians killed by police, and Ahmaud Arbery, who was gunned down by a white father and son while jogging.
"There needs to be a societal shift in how we respond to anti-Black violence and I hope to contribute to that shift by using my artwork to also inspire action," she told me.
This month, following the deaths of Arbery and Taylor, her Instagram followers have grown from 1,700 to 171,000. followers Her tribute to Taylor, who was 26 when she was killed by police officers in her home in Kentucky, has been liked by 367,000 people.

Shirien said her artwork usually takes three to six hours to make, but some more elaborate pieces with multiple subjects take up to 12 hours. She's been offering these illustrations as free downloads and has no plans to try to monetize her platform.
"I feel art is a way to express this collective outrage and inspire us to continue progressing towards the change we want to see in our society," Shirien said. "A lot of the response I've been getting from people is that the reason they have shared these tribute illustrations is because they are tired of seeing images of Black death on their screens."

For Shirien, too, creating this kind of art has been cathartic.
"As somebody who grew up in Chicago, I have seen anti-Black rhetoric and violence play out even from my own Arab community," she said. "I was very angry and heartbroken upon learning of the murderers of Ahmaud, Breonna and George. I channeled those feelings into creating something that helped me process their deaths."
Shirien said she wouldn't call herself or her account an influencer. But her artwork is influential — because its message and tributes resonate with so many people right now.
—Tanya
Will Huxley Stauffer's story be the wake-up call that leads to protections for children of influencers?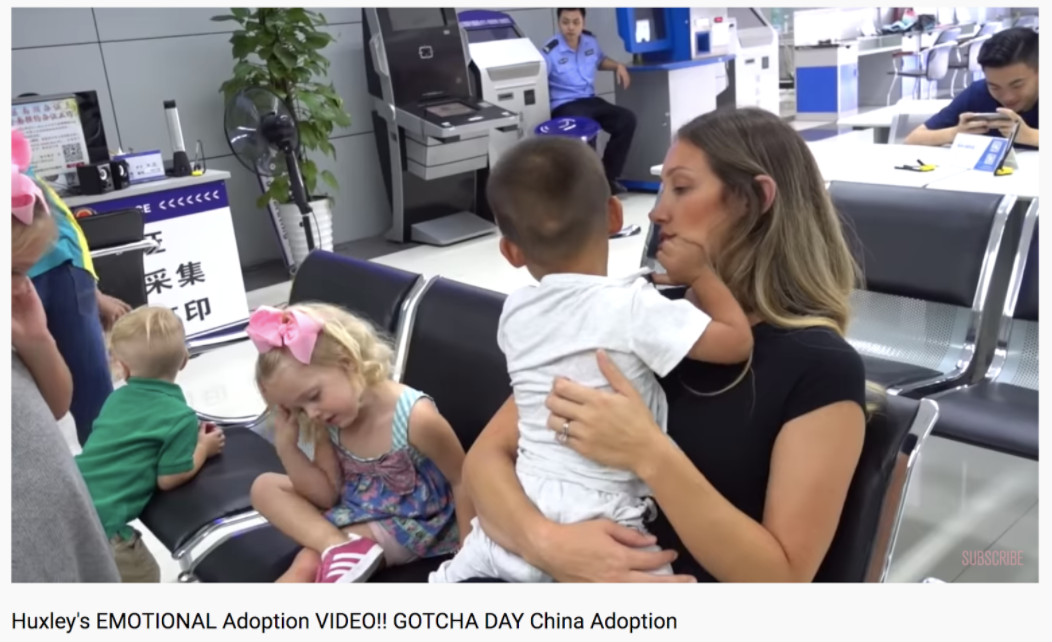 I have spent the past 48 hours immersed in the story of Huxley Stauffer and all of the nuances and issues surrounding his story. It's sparked very important discussions regarding transracial adoption, white saviorism, the rights of autistic children, and more, and I plan to dive into these issues in my future reporting.
This story has also become a catalyst for a conversation I believe has been long overdue: What control does a child have over their own image on social media? And if their parents make money off their image, what right does the child have to the profits?
I really started thinking about this issue in 2015 when I first began covering internet culture, and tried to answer the question in a story that ended up not going anywhere. The reason? The rules and regulations regarding children on social media had not been written yet — and still haven't been. And few people seem to be paying attention.
As the New York Times reported in 2019, most social media platforms have age limits. However, that doesn't mean kids can't appear on Instagram, with many child accounts skirting the issue with a disclaimer saying it is "run by their parents." In addition, there is nothing preventing parents from posting images of their own children on their social media platforms, or profiting off said images.
Child influencers, including kids who appear on their parent's social media accounts, in many ways are similar to child actors. However, child actors are protected by the California Child Actor's Bill. Under this law, also known as the Coogan Act, parents are required to save a portion of their child's earnings for them in a trust. Child actors are also bound by numerous regulations to ensure they are not in an unsafe work environment.
If we compare social media currently to old Hollywood, we are currently operating in the years before the Coogan Law was enacted. Child influencers have no protections and there is no law that requires parents to save any of the profits they make off their child's image. However, we are starting to see a groundswell of support for legal protections. This Hollywood Reporter piece from last year details the largely unsuccessful attempts to regulate the industry, including a law passed by the California legislature a few years ago that ended up excluding many of the originally proposed protections. "At the moment, a child influencer's only form of legal recourse is to sue his or her parents at the age of 18," the magazine wrote. For whatever reason, the fact that thousands of parents are making thousands or millions of dollars a year based on ads they sell using images of their children has so far not received enough attention to enact real, lasting change.
Could Huxley's case be the one that makes people wake up and call for more regulation against child influencers online? Perhaps. People online are horrified that an American couple was able to use their adopted autistic child in countless ads over the years, and then place him in another home. I am seeing a lot of people online clamoring for someone to account for all the money made off of Huxley's name and image, and I expect that will continue. We will see if it leads to real change, and a fight for protections these kids deserve.
—Stephanie