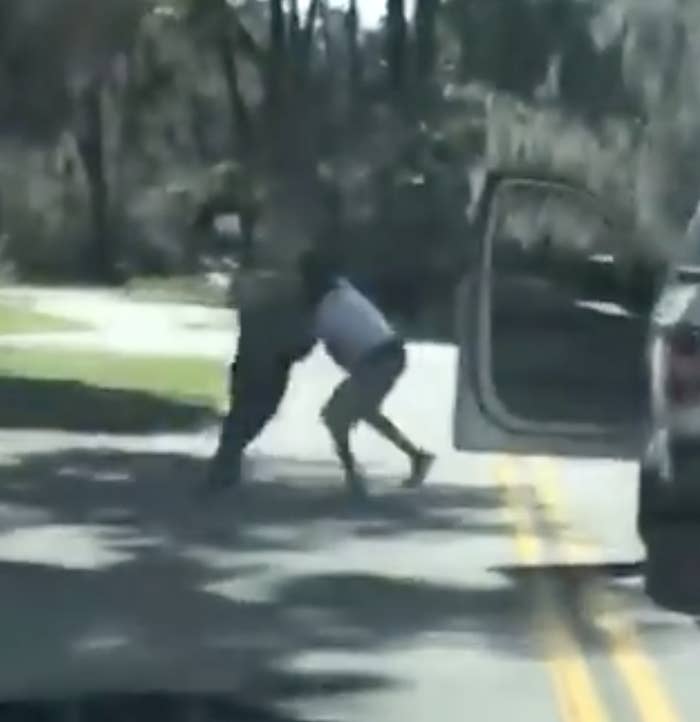 Officials in Georgia have arrested and charged two men with murder after they followed and fatally shot a black man who was jogging down a road in February.
Gregory McMichael, 64, and his son Travis McMichael, 34, were charged Thursday with murder and aggravated assault in the death of 25-year-old Ahmaud Arbery, the Georgia Bureau of Investigation said.
The Feb. 23 shooting took place in Brunswick, a small city on the state's southern coast, while Arbery was running on a two-lane road.
The McMichaels have been taken into custody and will be booked at the Glynn County Jail.
Video of the fatal shooting was released this week, prompting outrage from the public and elected officials that the McMichaels hadn't been arrested. Authorities announced Tuesday that a grand jury would be reviewing the case.
The two men had previously told police they believed Arbery was a burglar. Attorneys representing Arbery's family said the video shows the two men had no reason to stop and shoot him "at point-blank range."
According to a Glynn County police report of the incident, Gregory McMichael told police there had been break-ins in the neighborhood and he had seen Arbery "hauling ass" on the street. According to the report, Gregory called for his son, Travis and told him, "the guy is running down the street, let's go."
On Tuesday, Tom Durden, an outside prosecutor assigned to review the case, formally requested the state's Bureau of Investigation investigate Arbery's death, according to the agency.
In a statement Thursday evening, Georgia Attorney General Christopher Carr thanked the bureau for what he called "quick and decisive action."
"This tragedy cannot be undone, but this is the first step in what I am confident will be a swift road to justice," Carr said.
Supporters of Arbery were organizing a run in his honor Friday, which would have been Arbery's 26th birthday, calling on people to run 2.23 miles in recognition of the date he was killed, and post a message with the hashtag #IRunWithMaud.