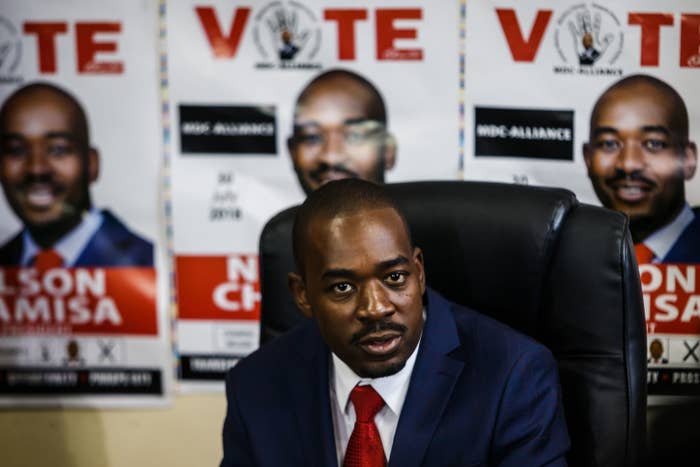 HARARE, Zimbabwe — Zimbabwe opposition leader and presidential candidate Nelson Chamisa has accused the ruling party of hiring people to spread false stories about him in order to skew next week's crucial and historic vote — the first since longtime ruler Robert Mugabe was ousted from power last year.

Speaking to a cluster of reporters at the Movement for Democratic Change headquarters in downtown Harare, Chamisa said the government has "hired what are called fake news mercenaries" as the July 30 election draws near.
He said the ruling party, ZANU-PF, had hired people and sent them abroad for training in spreading fake news, but he did not say in which country they had been based.
"They are coming from a country," he began, but then paused, appearing to fan the flames of his own accusation. "You know you want me to say it. I will not say the name. We must be more responsible."
When later asked to clarify Chamisa's comments, MDC spokesperson Nkululeko Sibanda indicated that the party believed a country currently associated with the spread of fake news was responsible for training ZANU-PF's team.
When BuzzFeed News asked if he was referring to China, he said no, but when asked if he was referring to Russia, he said, "Is that not the country we often hear about with things like this?"
The press conference had been hastily pulled together earlier that morning as speculation grew that Chamisa — who is running in a tight race against ZANU-PF leader and current president Emmerson Mnangagwa — would call for an election boycott after his party's demands to ensure an open and fair vote went unanswered.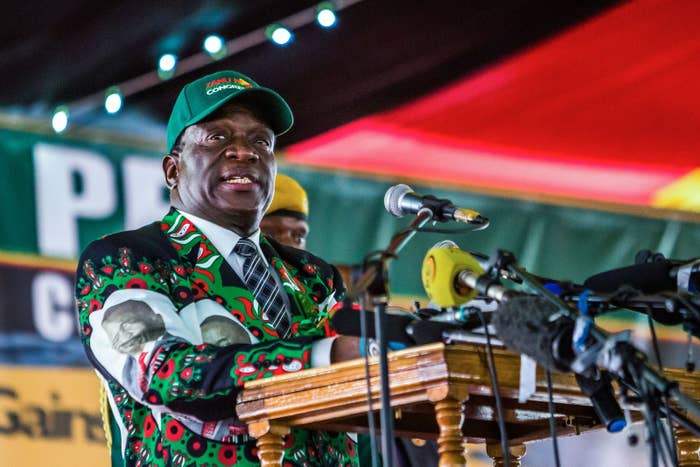 Local and foreign press shuffled between floors of the MDC building for more than an hour and eventually squeezed to the front of a fourth-floor conference room to hear the presidential hopeful speak.
Chamisa outlined his party's long list of concerns over the way the Zimbabwe Electoral Commission has carried out its election plans, which range from a general lack of transparency to, more recently, its inaction over allegations that ZANU-PF party has been distributing food aid to win votes.
But a boycott would not be the answer to the MDC's grievances, Chamisa said, despite approaching what he called a flawed election.
"Winners don't quit," he said. "Winners don't boycott."
The spread of fake news has been found by analysts to be an issue within both parties.
A July 24 report from Africa Conversations, a news publication where articles are authored by academics, found that a propaganda war is currently being waged between ZANU-PF and the MDC. Lies and false messages have so far targeted politicians as well as electoral commission officials, and touched on topics of ballot papers to meetings that never took place.
The most recent fake news story spreading on WhatsApp, Chamisa said, was that he had been involved in a car accident.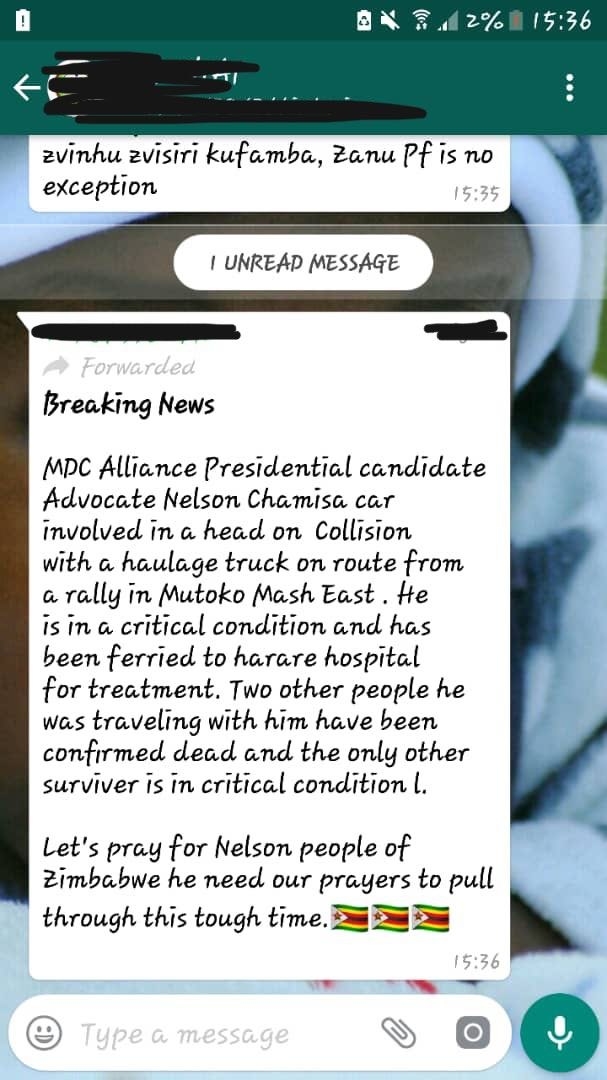 "We are watching them, and people of Zimbabwe must not be hoodwinked by this false information," he said.

But skepticism remains over the true extent of these false messages. When pressed for more examples, the opposition struggled to provide them.

Sibanda told BuzzFeed News that the party has been detecting instances of fake news spread on Twitter and WhatsApp since the military took control of the country and eventually forced Mugabe out last year.
But when BuzzFeed News asked Sibanda for specific examples, he was unable to provide any. He also said that the party had not raised the issue of fake news to any local observer groups.
"Because of the matter of fake news, they can't even make reference to them in their reports," he said. "By the time they get to you, they're simply forwarded. And a lot of Zimbabweans have numbers you can't trace."
Immediately after Chamisa's press conference ended, supporters who belonged to a workers union gathered in the street outside of the building and began to chant MDC songs in a sea of red, the party's primary color.
BuzzFeed News has reached out to ZANU-PF for comment.
Wadzanai Mhute contributed reporting to this story.