Last year, the world was left shocked when it was revealed that Khloé Kardashian had welcomed a second child with Tristan Thompson — just months after his paternity scandal.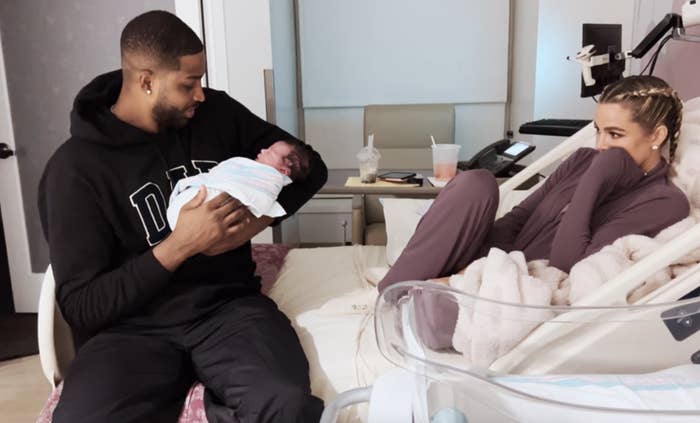 The two welcomed a baby boy, Tatum, via surrogate in July 2022, and Khloé later admitted that she was anxious about sharing the news because she feared the public's reaction.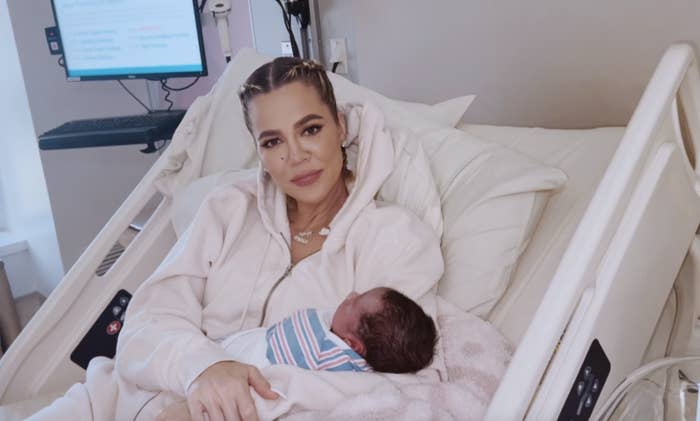 It later transpired that Tristan had pressured Khloé to go ahead with the surrogate embryo transfer in November 2021, and just days later, it was revealed that — unbeknownst to Khloé — another woman was also pregnant with his child.
Maralee Nichols gave birth to her and Tristan's son, Theo, in December 2021, after Tristan had cheated on Khloé with the personal trainer in March of that year — just weeks after they had secretly got engaged.
Tristan appeared to have every intention of hiding Maralee and his son from Khloé, and she was left devastated to learn about the scandal "with the rest of the world" when legal documents leaked online.
In the paperwork, Maralee alleged that Tristan had offered her $75,000 to have an abortion, and that he'd vowed to have "zero involvement" in their son's life. Tristan denied these claims.
Opening up about her surrogacy journey in Season 2 of The Kardashians, Khloé and her family shared their belief that Tristan wanted the surrogate to be pregnant with his and Khloé's child before his son with Maralee was born in order to "trap" her.
Reflecting on how the scandal had impacted their son's arrival into the world, Khloé said that it was "a dark cloud around something that is supposed to be so joyous." She later admitted that she had struggled to bond with her baby following his birth, something that her mom Kris Jenner put down to the "trauma" of Tristan's betrayal.
The situation was especially upsetting as Tristan's infidelity had also ruined the birth of his and Khloé's daughter in 2018. Just two days before Khloé gave birth to True, Tristan was exposed for cheating several times throughout her pregnancy.
While Khloé did end up taking him back that time around, the two haven't rekindled their romance since his paternity scandal — but they have maintained a healthy coparenting relationship.
And on Saturday, Tristan marked their son's first birthday with an Instagram post that seemingly alluded to his past behavior.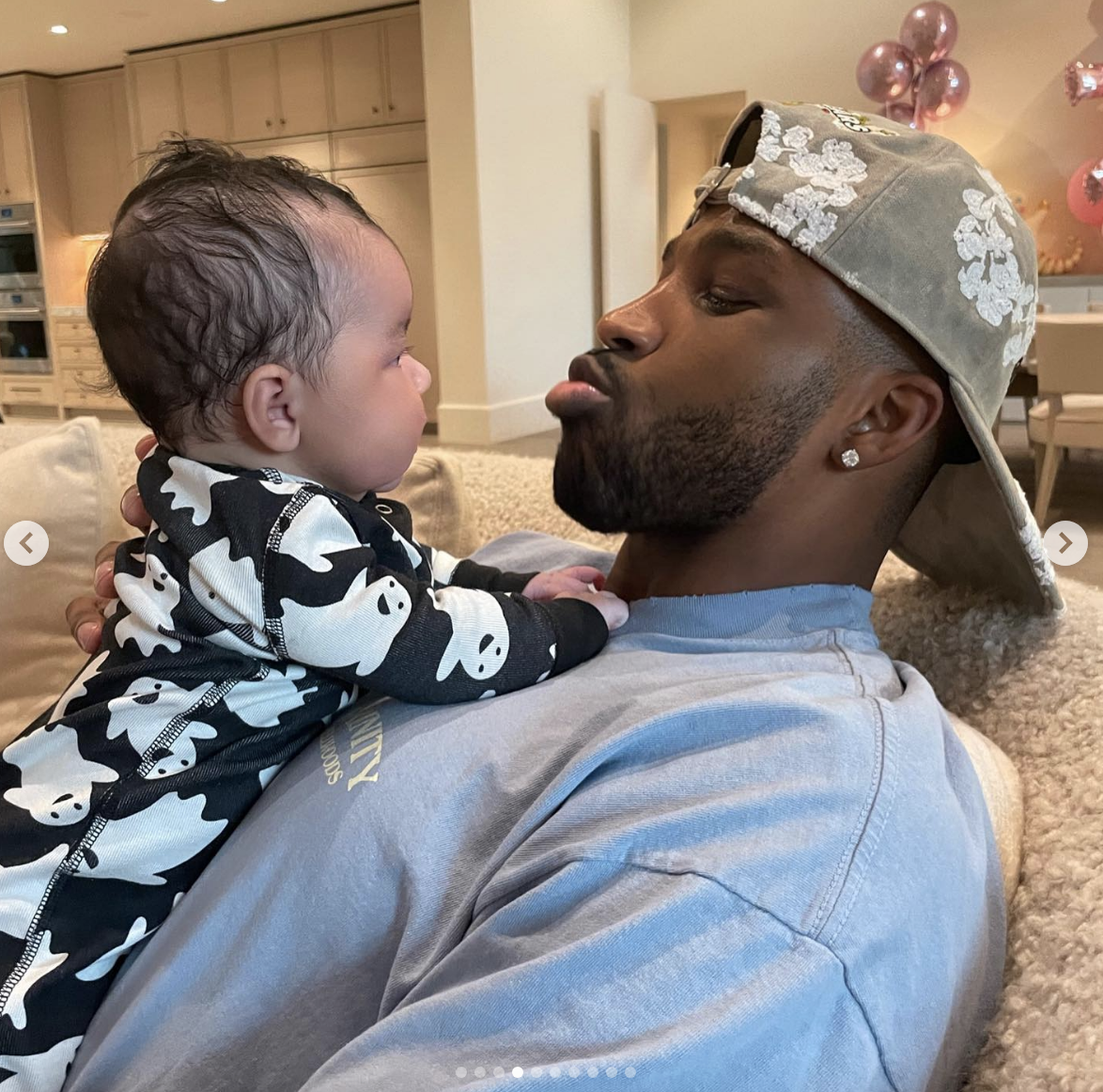 Alongside two photos of himself with Tatum, Tristan wrote: "Tatum!! Happy birthday my son! You are a reminder of what life represents to me. You have taught me every loss comes a lesson and you are my gift. You are my reminder of all of God's messages. You are the reason that I began my story."
"The mistakes along the way are lessons not failures," he went on. "There is no expiration date to reinventing yourself. Tatum your sweet soul reminds me of God's grace. You are a future king my son and I am so blessed to be your DaDa!"
But the caption did not land well with his followers, with many feeling that it was inappropriate for Tristan to bring up his repeated infidelity on his son's birthday. Others criticized Tristan for not having the same energy for all of his children, with it believed that he still hasn't even met his son with Maralee.
Tristan also shares 6-year-old son Prince with his ex-girlfriend, Jordan Craig.
"Nobody will ever respect a dude who picks and chooses who to be a good dad too. Just stop," one of the top comments on the post reads. Someone else wrote: "Not cool to just embrace some and not all of your children no matter who gave birth to them! Pure reflection of who you really are as a human being Tristan."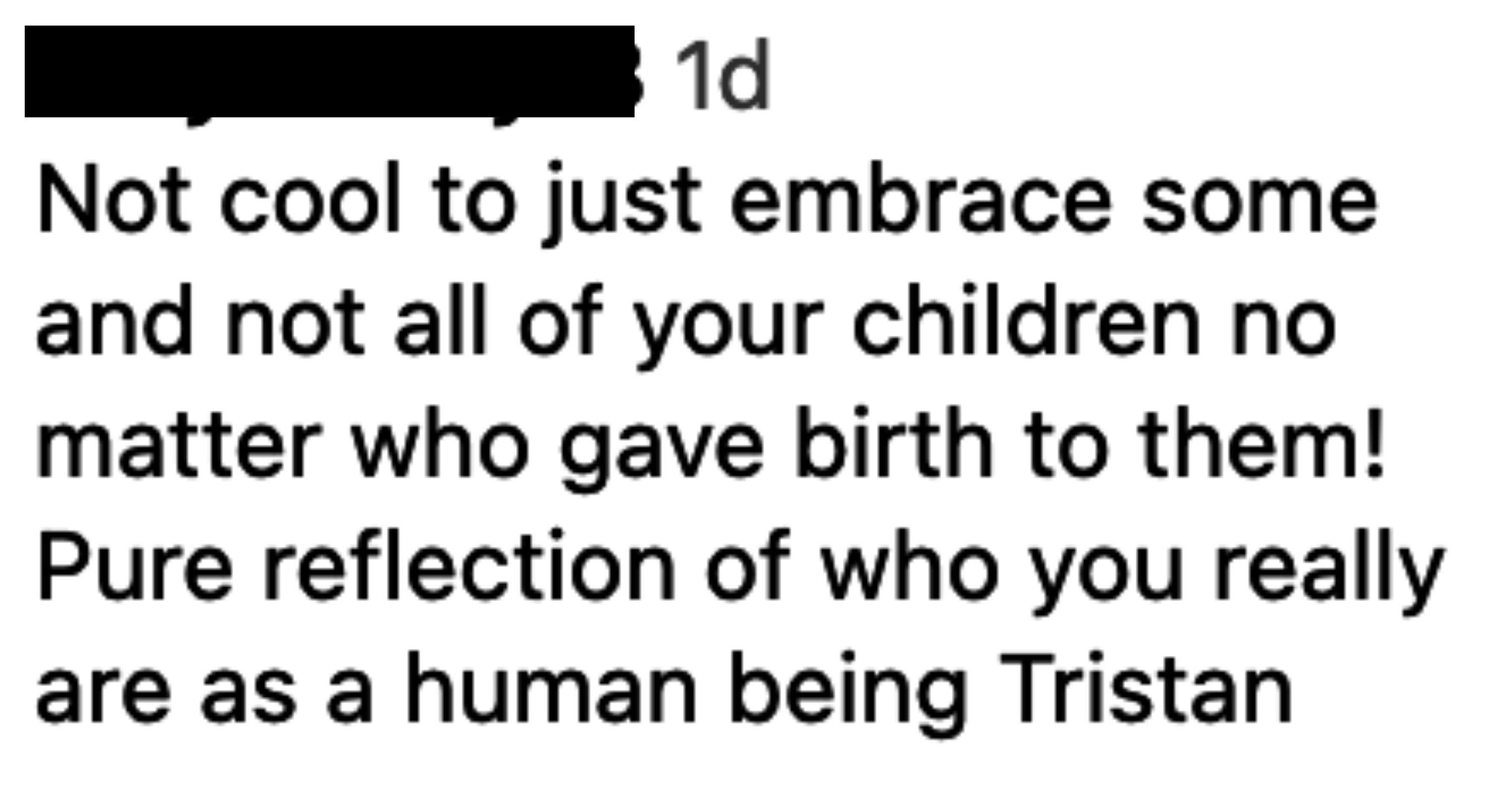 Another agreed: "The little boy you deny deserves a happy birthday as well!"

While one more commented: "How did you turn a birthday post for one of your children into a blog about how you've 'changed.' To hurt someone continually and purposely is wild."
Someone else asked: "Ummmm isn't a birthday post meant to be about the birthday boy not you?"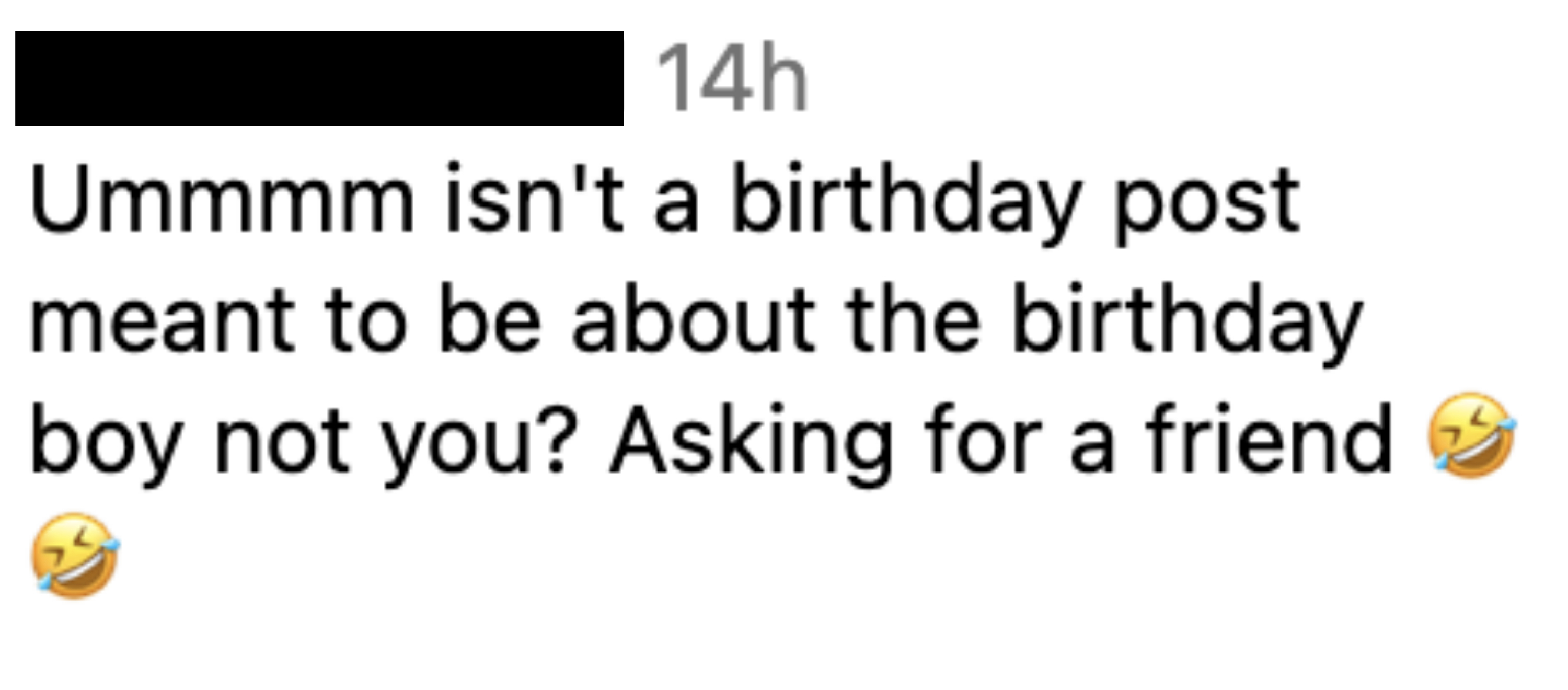 Last month, Khloé opened up about the strict "boundaries" that she has enforced with Tristan to make sure that they don't get back together. Speaking on The Kardashians, she explained: "These boundaries are so important to put into place with Tristan because we've done this song and dance a handful of times already."
"I've gotten back with him after a cheating scandal, so I don't know if Tristan is under the impression: 'Oh, wow, OK, let's just ride this out, and eventually, she'll get back with me,'" she added. "I get why he would think that so it's my job to set boundaries, that my actions show otherwise."
"I keep it very short and sweet, and I make sure he knows it's all about the kids because it's so easy to fall back into: 'Hey, let's watch a game or this or that,'" Khloe went on. "I can't let those old habits just easily come into my life. It's just not what I want."
In last week's episode of the show, Khloé revealed that Tristan and his younger brother Amari had moved in with her while his home was being renovated after their mother's shocking death.