As you might be aware, Tristan, 31, has been caught up in several infamous cheating scandals over the years, most notably with Khloé Kardashian, who is now his ex-girlfriend.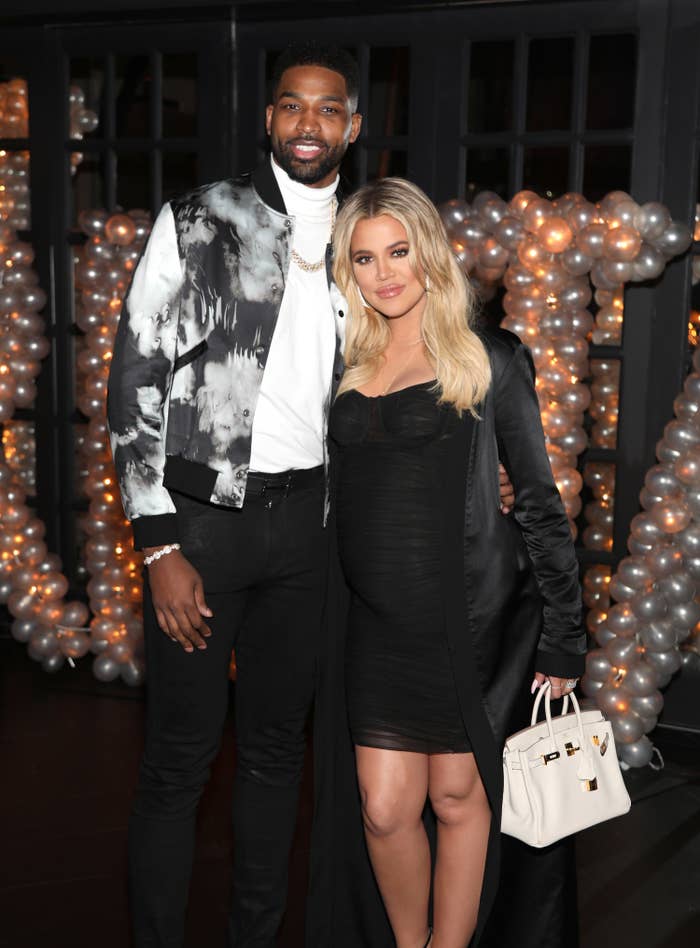 The pair dated on and off from 2016 until 2021 and were rocked by his infidelity multiple times — the first being just days before the birth of their daughter True, who is now 4.
But things between the two recently took an even more shocking turn when it was revealed in January that Tristan — who also shares a 5-year-old son with his ex-girlfriend Jordan Craig — had secretly welcomed a third child with another woman during his and Khloé's relationship.
Tristan announced the news in a short Instagram statement after weeks of denying his paternity when Maralee Nichols, the mother of the child, filed lawsuits against him for general support and pregnancy-related expenses. He also ended up admitting that he and Maralee had engaged in a monthslong sexual affair, communicating via his secret Snapchat account, "blkjesus00."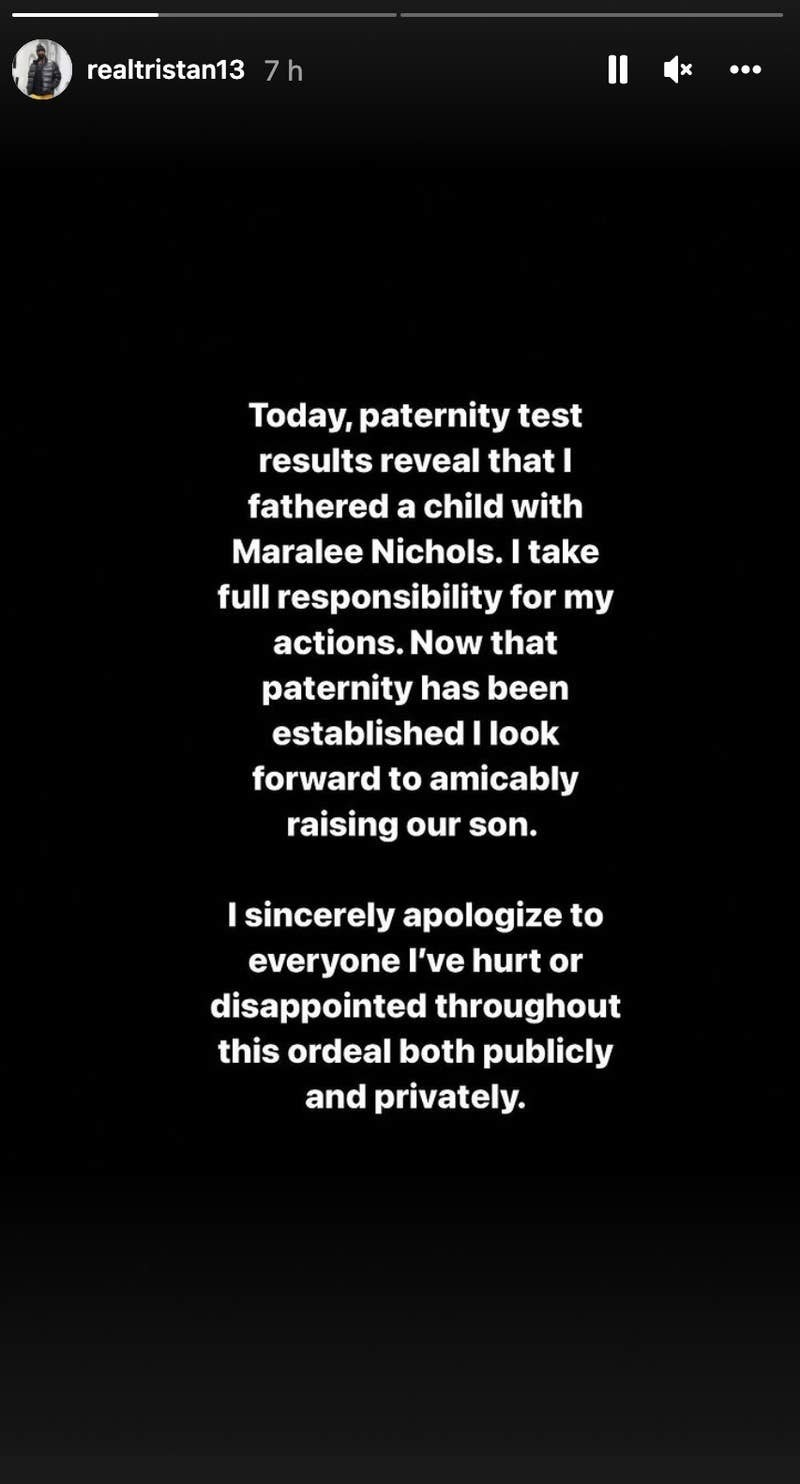 Ever since he conceded that he was the father, Tristan has laid pretty low and made no further public reference to Maralee or their baby boy, whose name is Theo. He's even allegedly avoided meeting the child or providing any financial support.
Now, the NBA star has appeared to acknowledge his rocky past with a cryptic new post about moving on from past "habits," "beliefs," and "even people."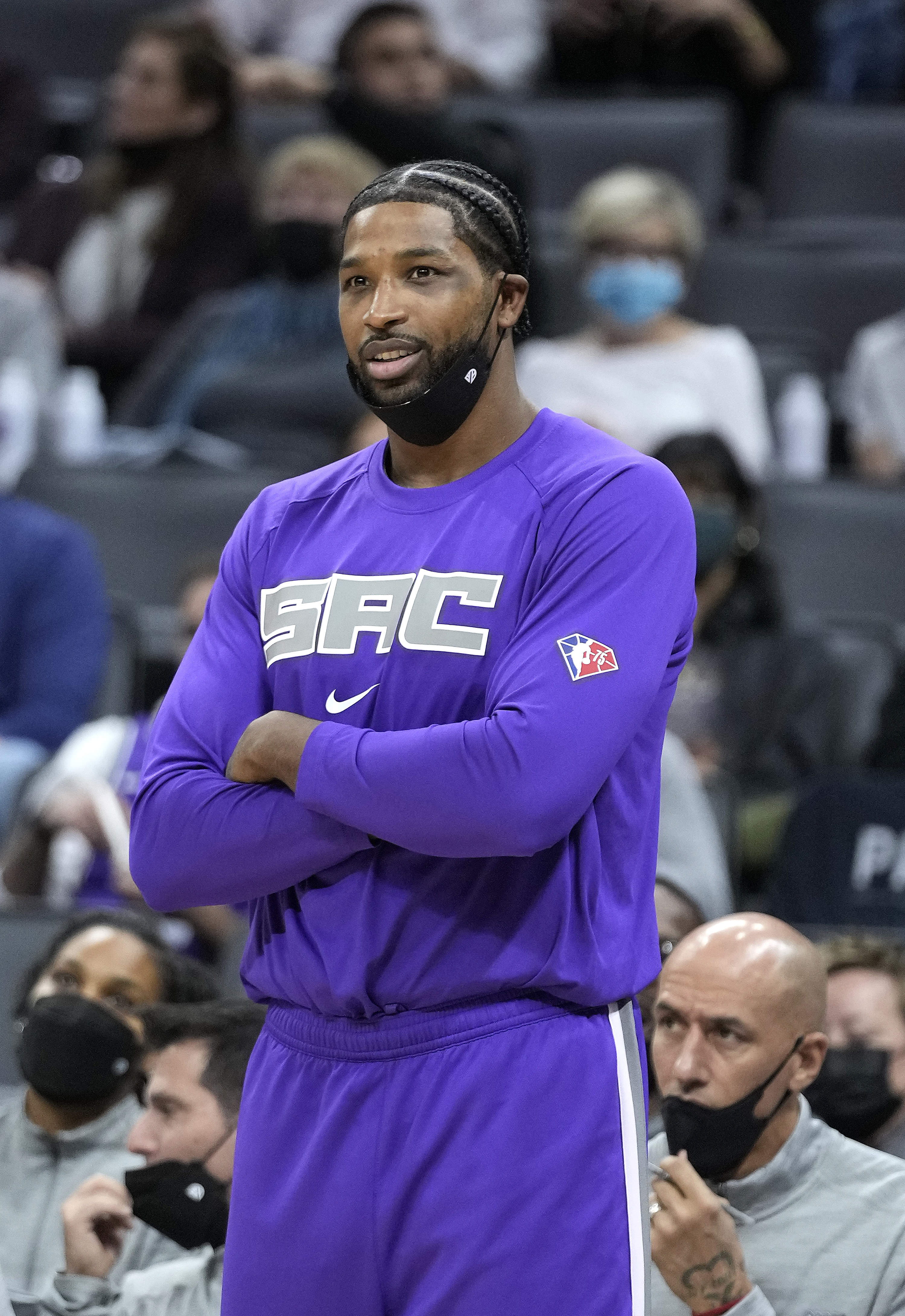 "Growth requires us to leave something behind. It can be habits, careers, beliefs, even people," read the quote shared by Tristan on Wednesday.
"Make space for grief in the process of growth. You have to mourn your former life to make room for a newer you," it added.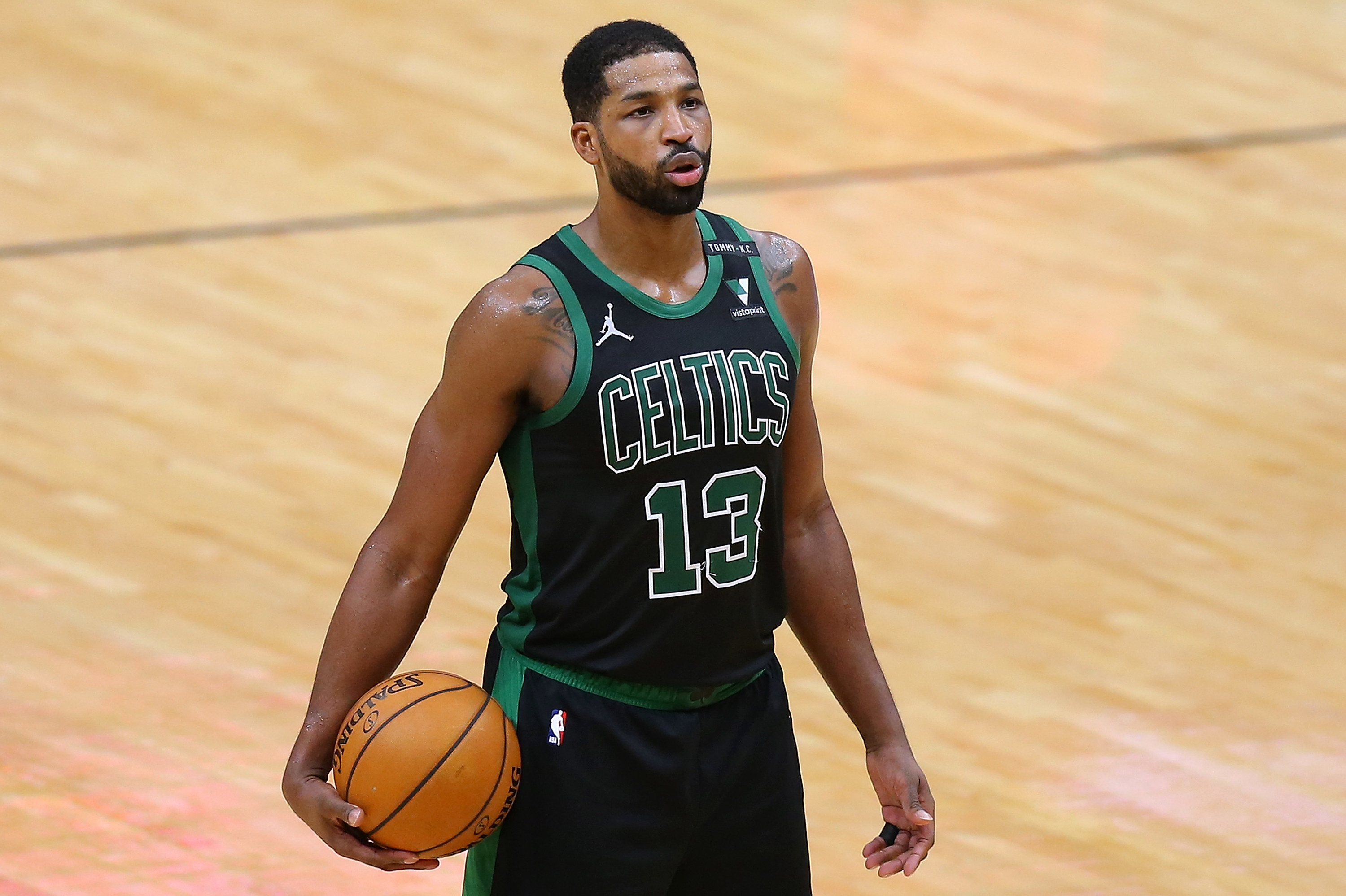 In light of his turbulent dating history, several social media users quickly speculated that Tristan's message was in reference to his past infidelity scandals with Khloé and his alleged lack of relationship with his youngest son.
What's more, Tristan's post came just days after Khloé shared an eyebrow-raising quote of her own.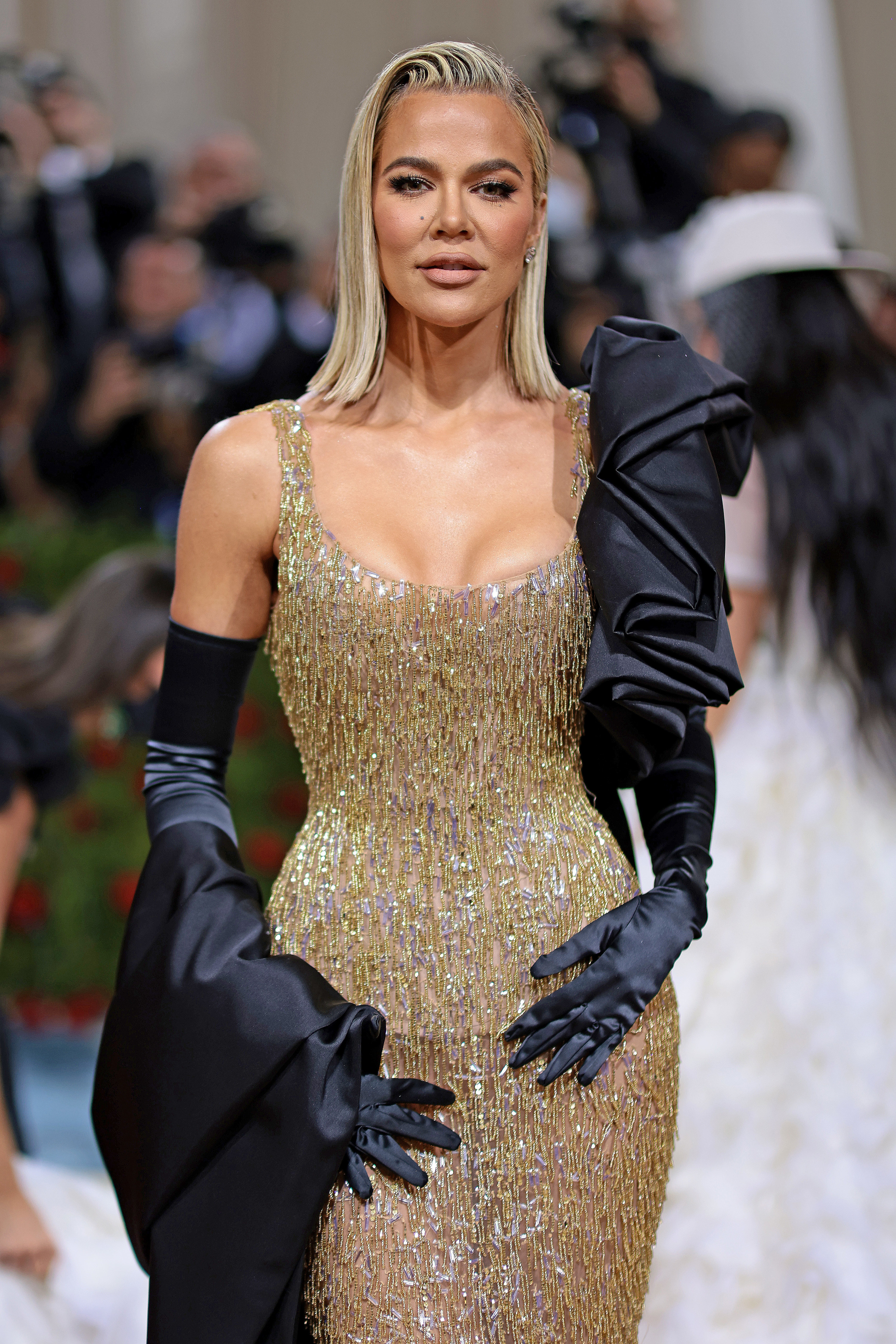 The Good American founder, who often posts heartfelt messages to her Instagram stories, shared a message from Instagram account @relati0nship__quotes about whether it's possible to "un-love" someone, quietly tagging her best friend Malika Haqq.
"You never stop loving," read the answer in the photo. "Once you love someone honestly, truly, you will never be able to un-love them. You only find someone who will love you more. At that time your old love will not feel so strong, but it is a heart, it will never let you forget something that has ever made you happy."
Given that Khloé and Tristan have rekindled their relationship on several occasions in the past, it wasn't long before fans ran wild with speculation that the reality star was indirectly posting about him.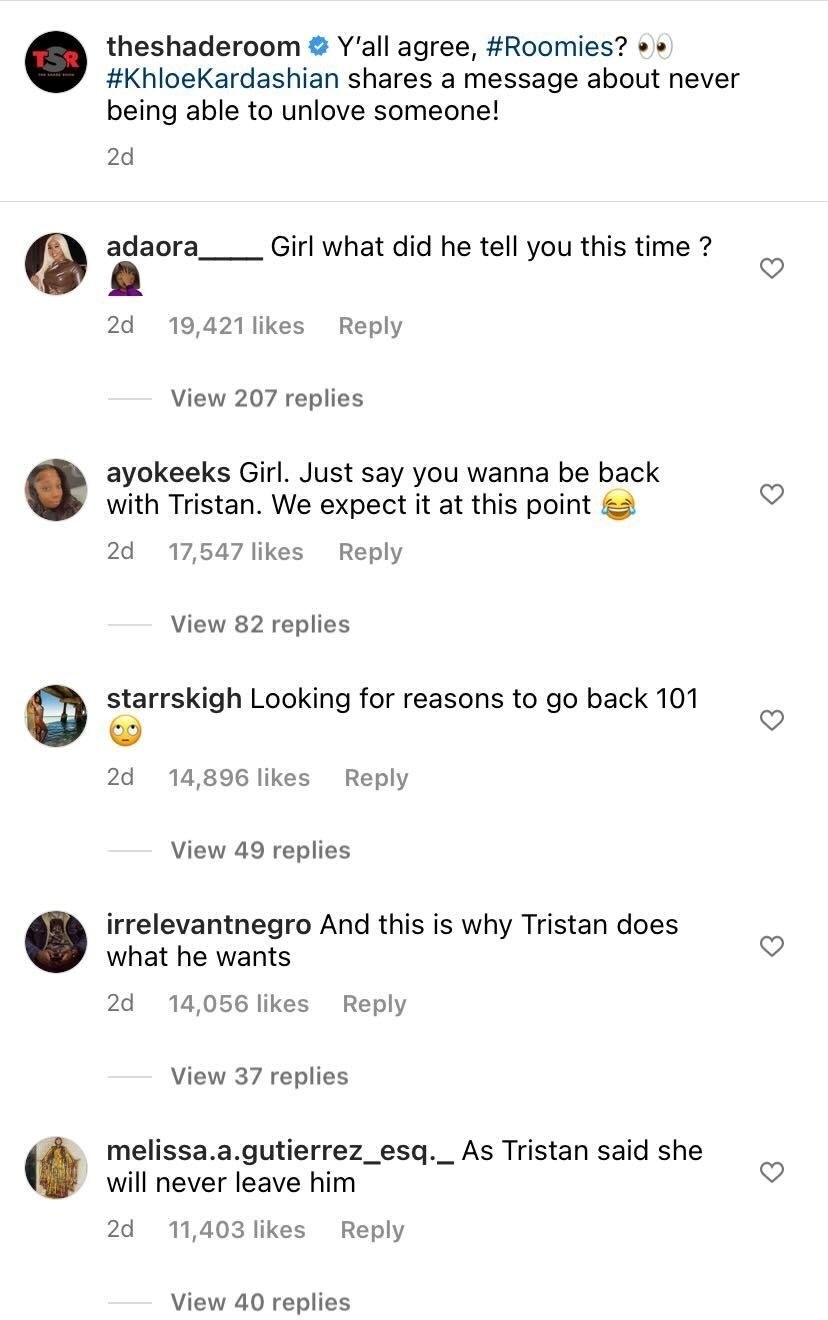 However, according to her comments on the Not Skinny But Not Fat podcast earlier this week, Khloé's Instagram quotes often have no links to her personal life.
"It's always for myself," she told host Amanda Hirsch about the reason she chooses to post profound messages.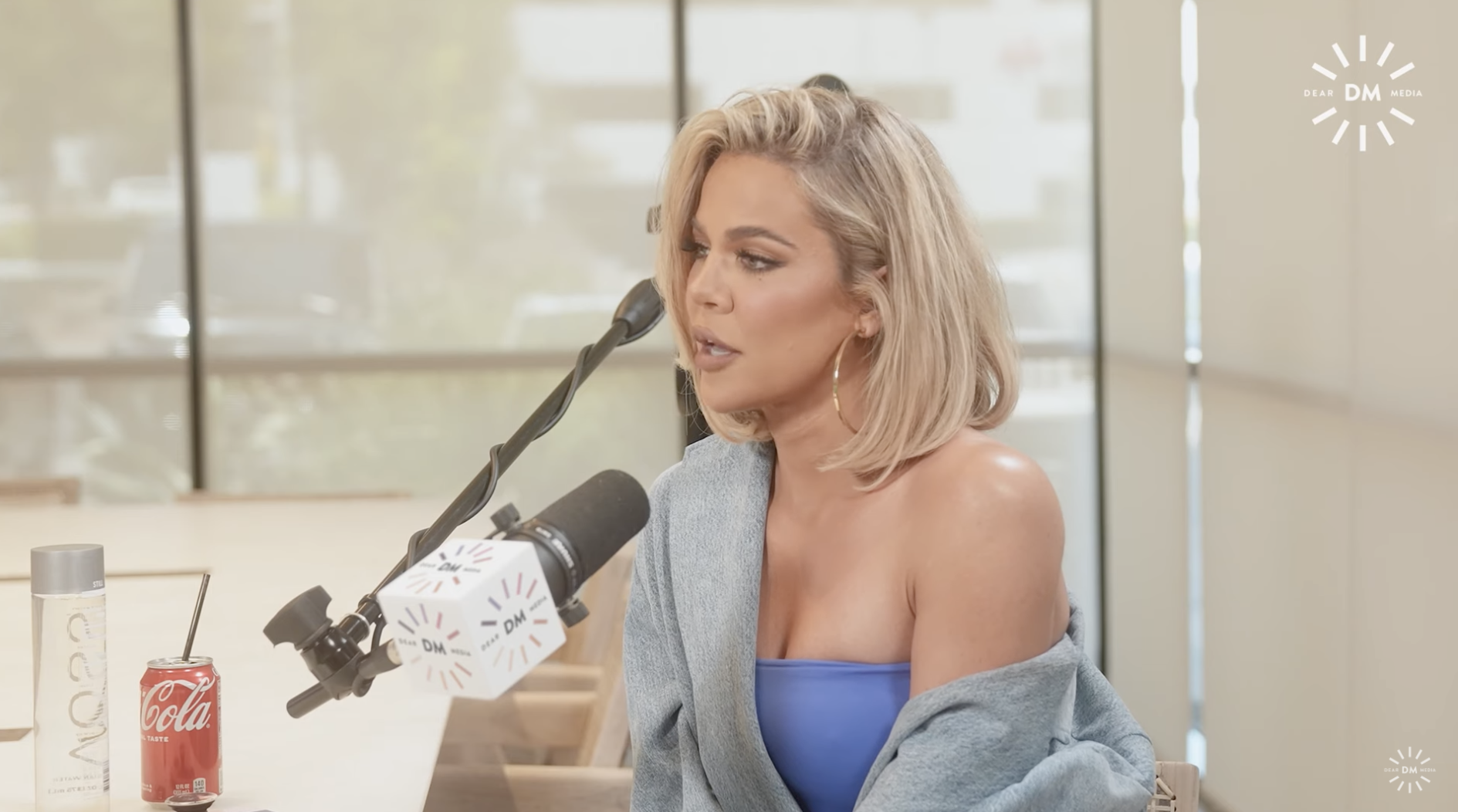 Khloé added that she'd "stopped posting as much" because of the way that internet users tend to make presumptions. "People will overanalyze something and make it something it's not," she said. "They direct it at a person."
"Sometimes I might be drawn to a quote I see, and it might pertain to what I'm going through, [but] a lot of the times it's not, I just think it's beautiful," she explained.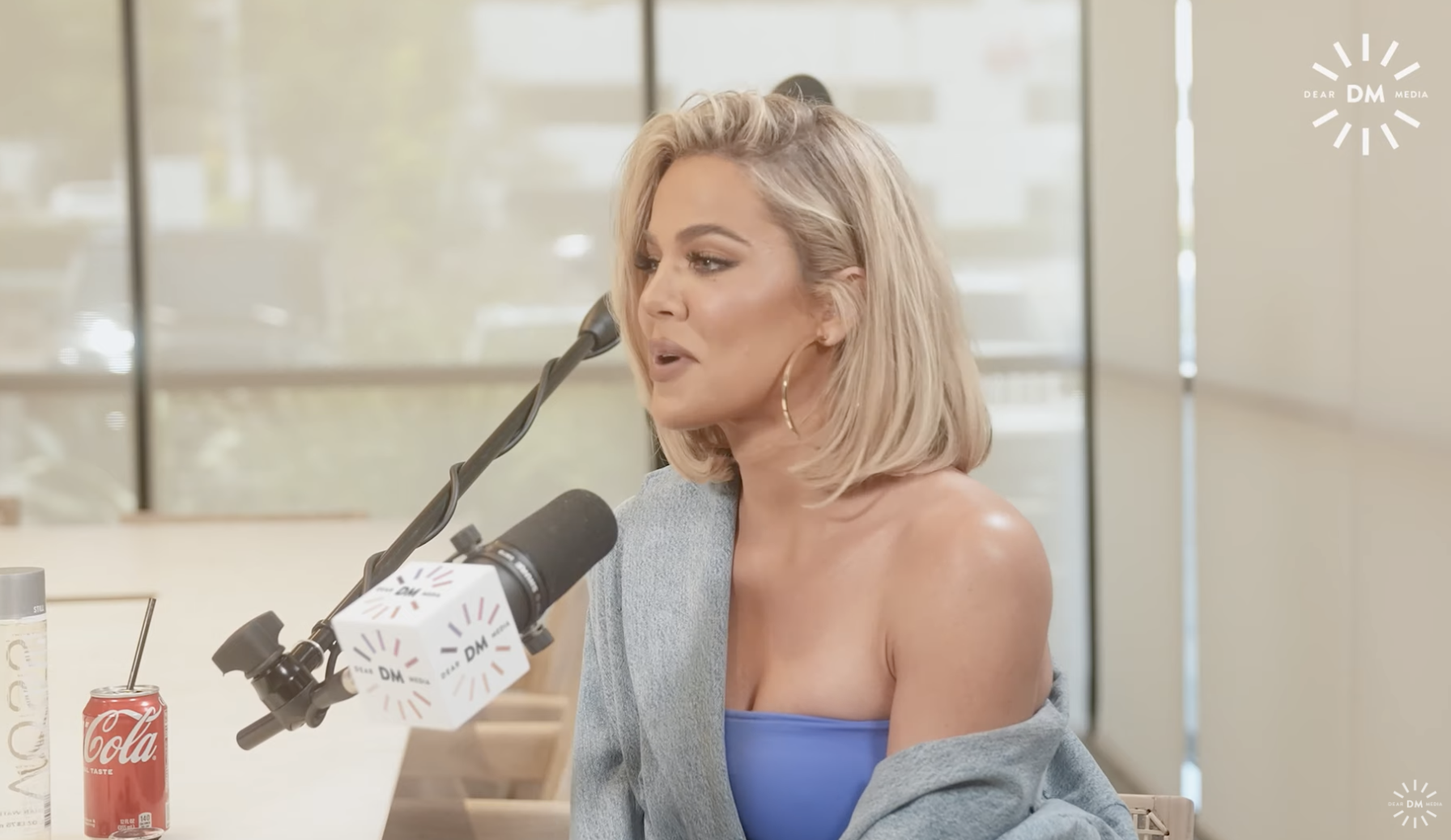 "I guess coincidentally maybe something is happening in my life that it could pertain to," she added, noting that fans will wrongly assume that she's shading various family members or close ones.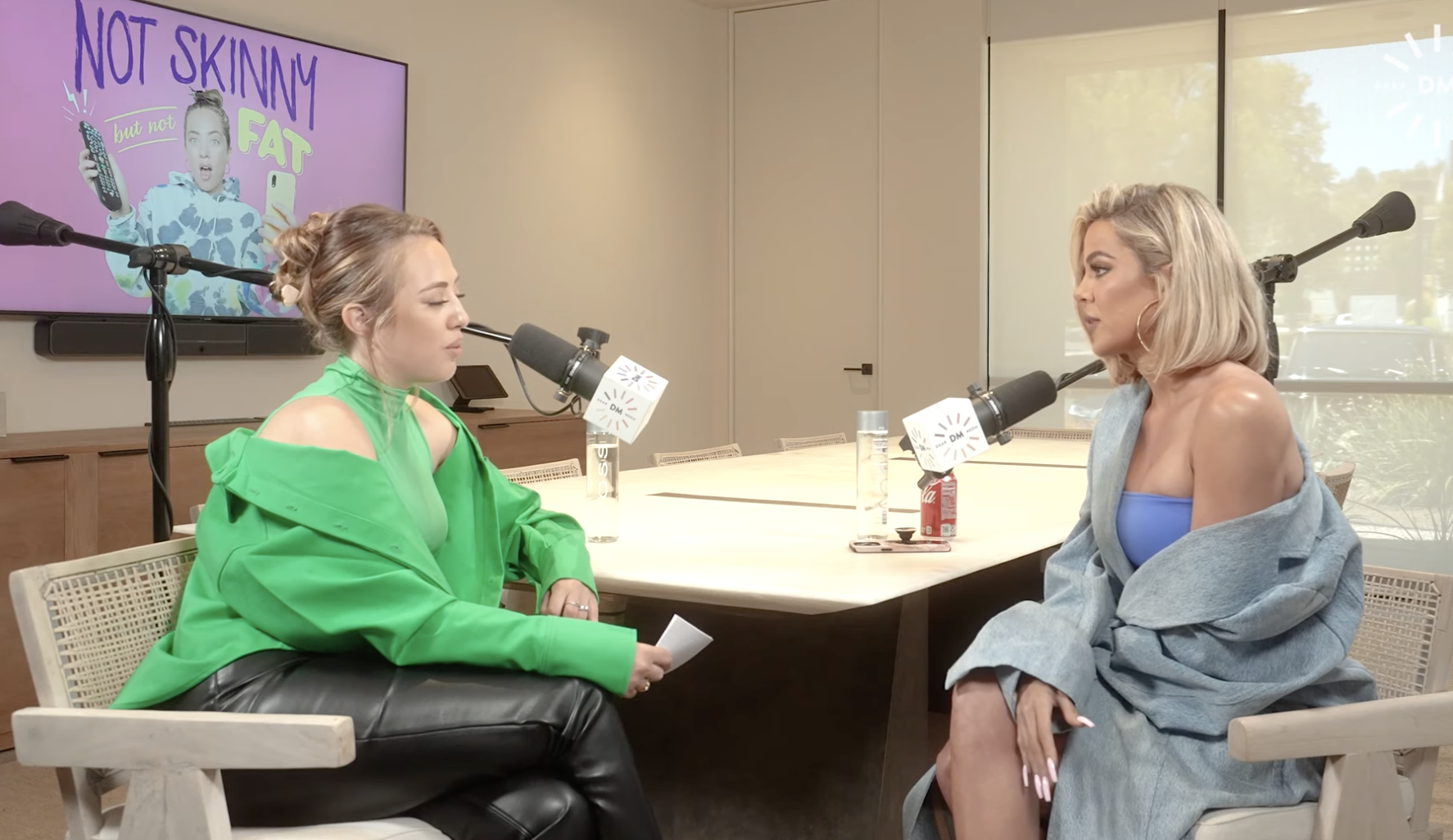 Khloé maintained that she never wants to send negativity anyone's way before going on to address the barrage of hate that Tristan receives from some of her supporters.
"I don't want anyone to hate anyone," she said, adding that she loves and appreciates the support from her fans. "It's sad because there's so many good sides to him as well, but no one gets to see those, 'cause they're all overshadowed by the personal stuff that's gone on between him and I."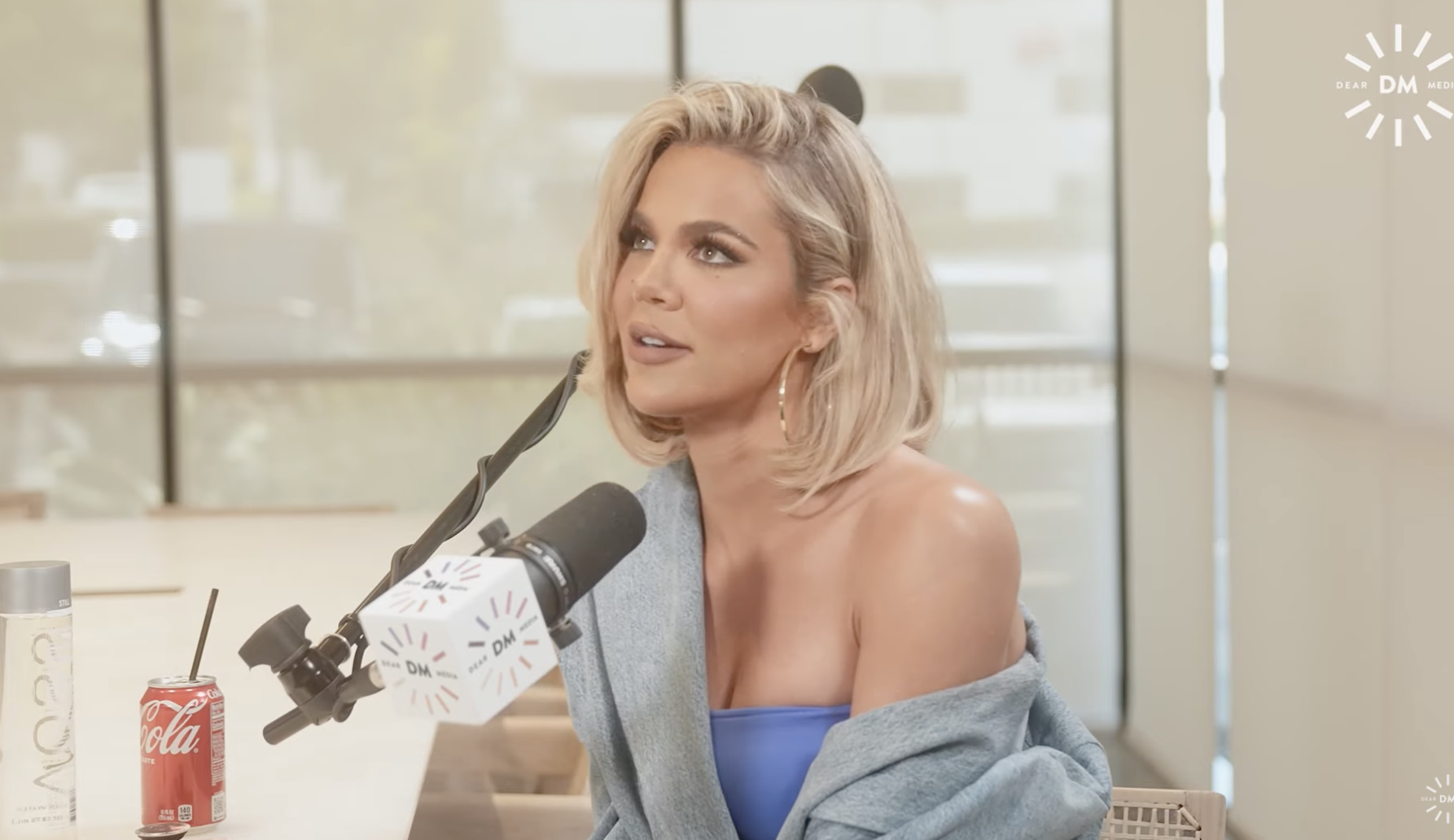 "I also just think that people do make mistakes," she went on. "He's still a good person. He's not a good partner with me."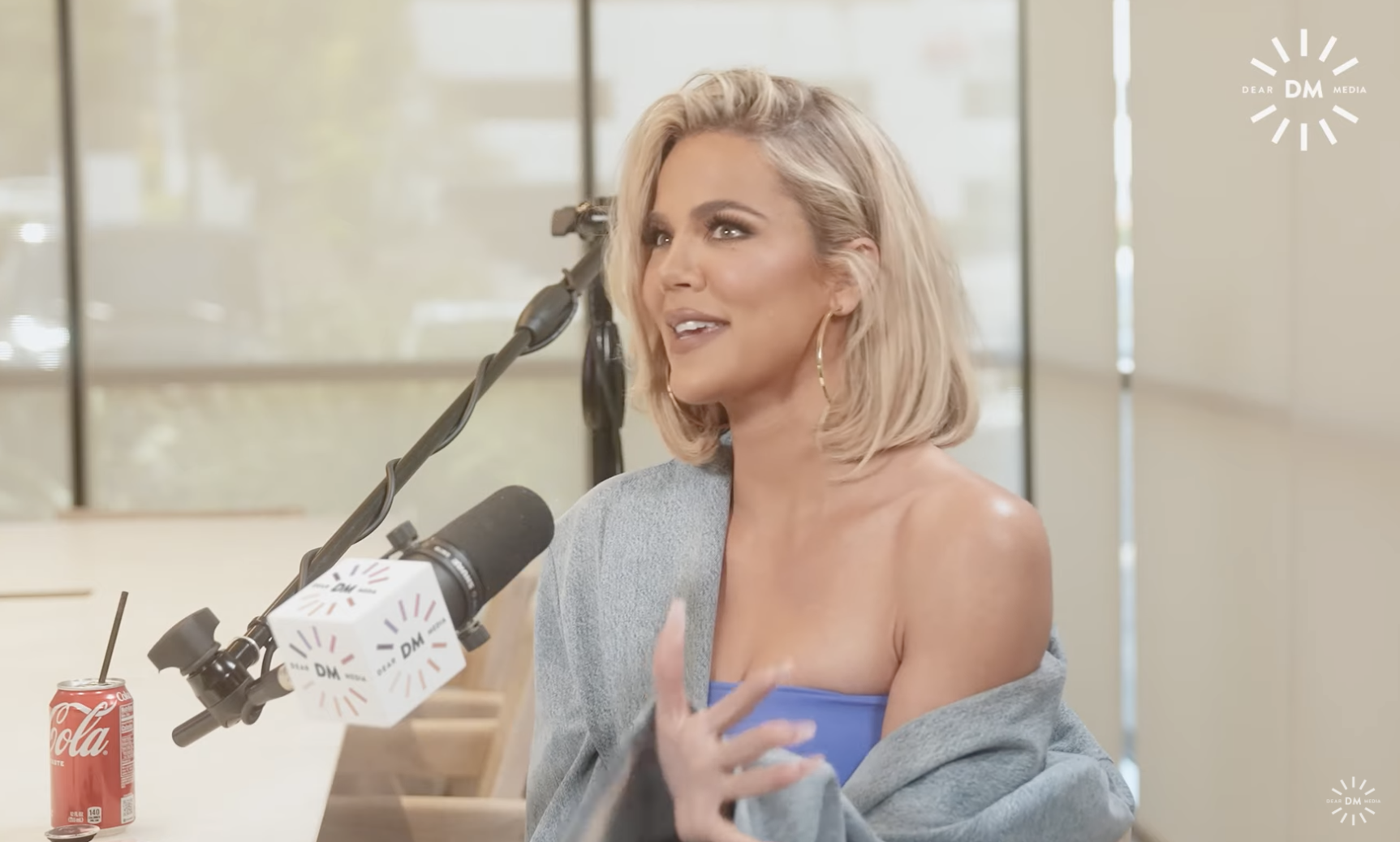 "I want everyone to still have a fair shot at just being happy and having a good life, so I don't ever encourage anyone to jump on that bandwagon, but I also think people can have their own feelings," she said.
Khloé went on to set the record straight on where she and Tristan stand. "He's always gonna be in my life because of True, and he's a great dad," she said. "That's really all I need to focus on, his relationship with True."
Interestingly, when asked if Tristan is still trying to pursue her, Khloé avoided a straight answer.
Amanda asked, "Is he still trying to get you back or did he get the message?" In response, Khloé said, "I don't know if the message is fully there, but, you know, I just appreciate that we get along really well."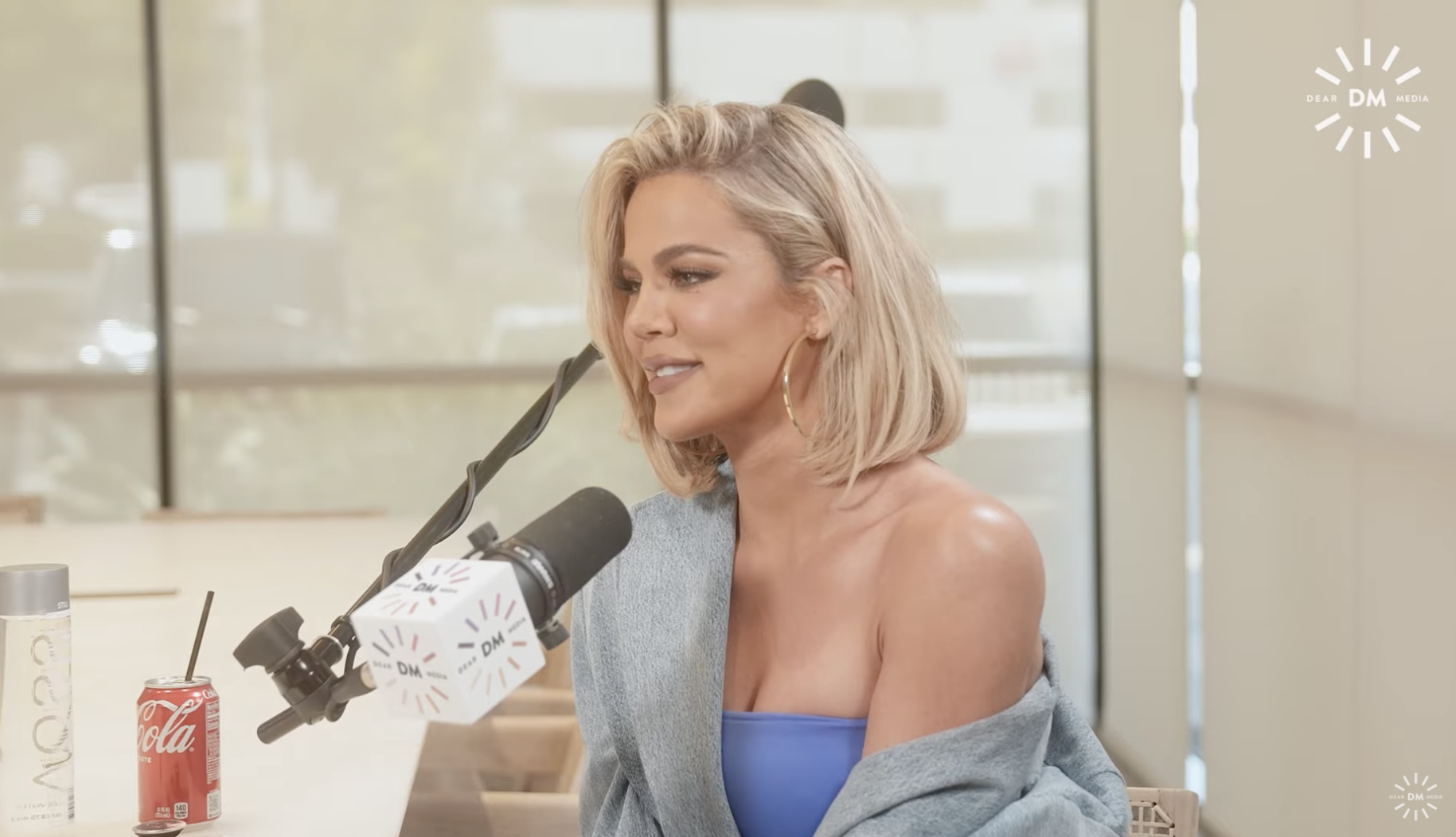 "I mean, we talk because of True," she said when asked if they were on speaking terms, before adding that the little girl has "a routine," which includes FaceTiming Tristan every night.
"It's just very cordial," she said of their relationship as coparents. "There's just not drama. To me, the facts are the facts. What are we continuously fighting about? What is there to talk about?"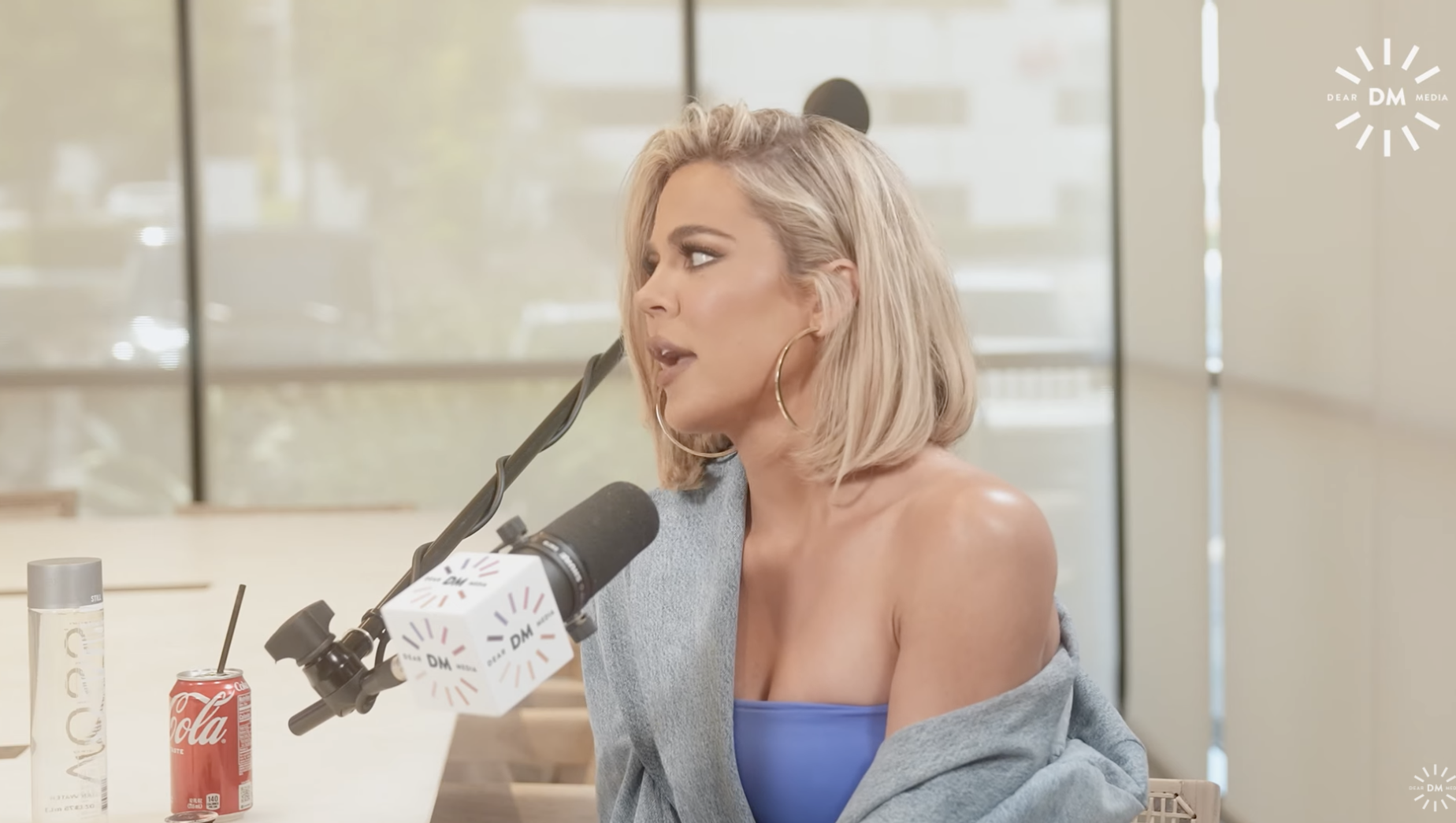 Getting incredibly candid, Khloé recalled finding out about the paternity scandal from her sister Kim in real time with "the rest of the world."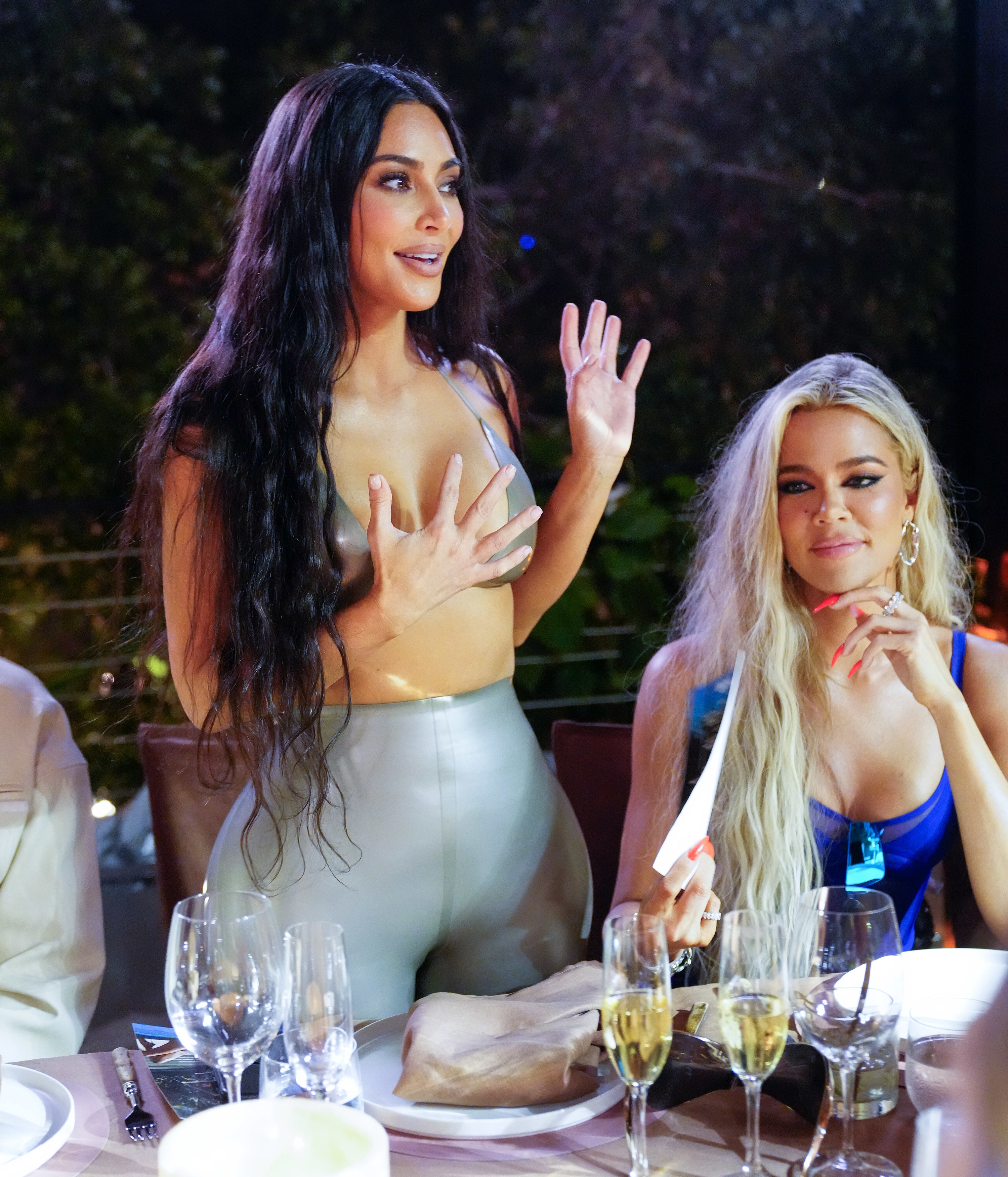 "Every time [a cheating scandal] happens, which is so sad that it's happened multiple times, somehow cameras [are always rolling]," Khloé said, explaining that Kim happened to be filming for the show just as news broke online.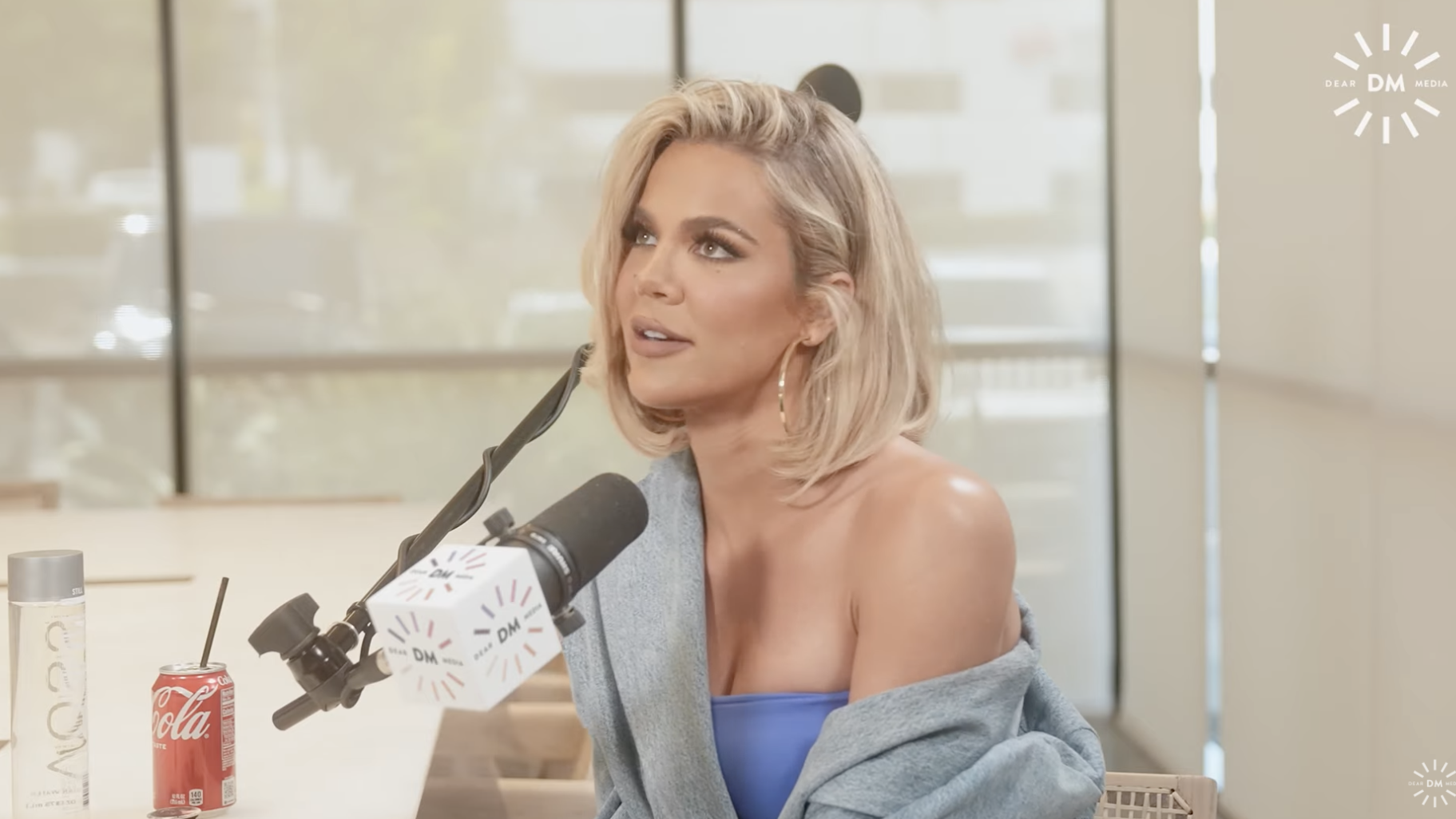 Adding that it's always been one of her sisters who has broken the news of Tristan's cheating to her, Khloé called her ex out for not at least giving her a little heads-up.
"I find out with the rest of the world, which is the most offensive part. I mean, all of it is fucked up, but, like, can there be a little respect? Could you have let me know before I find out on Daily Mail? That would be nice."