In case you somehow managed to miss it, the rumored feud between Hailey Bieber and Selena Gomez reached new levels earlier this year — and it all started over some eyebrows.
The two women have been pitted against each other since 2018, when Hailey married Justin Bieber just six months after his split from Selena following their seven-year on-again, off-again romance.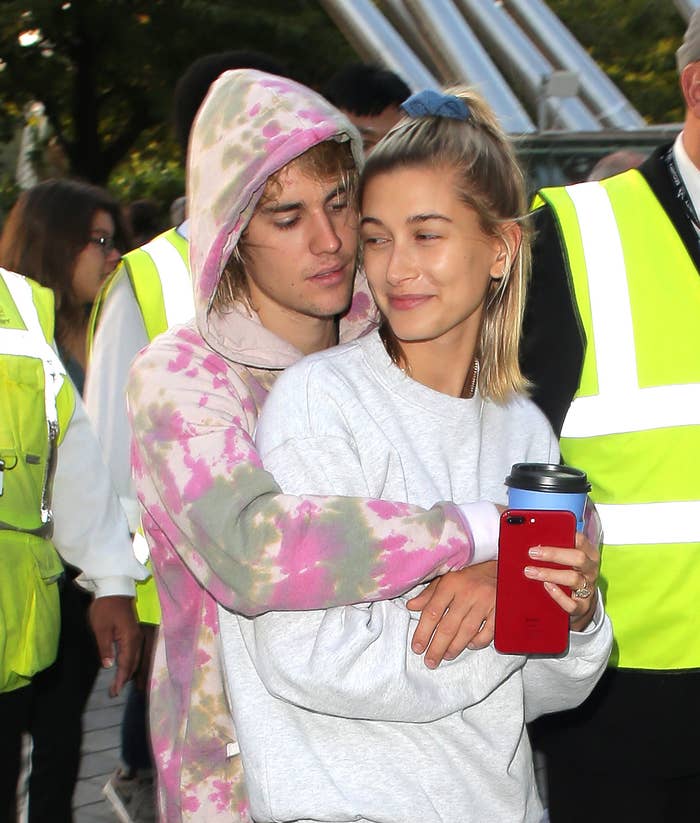 Ever since, their respective fandoms have accused each star of subtly throwing shade at the other as their every move is scrutinized online.
In October, Hailey and Selena attempted to debunk speculation that they are rivals as they put on a united front at the 2022 Academy Museum Gala, with pictures of them posing together at the event breaking the internet at the time.
However, the goodwill following this public display was incredibly short lived, and just months later, Hailey and Selena were at the center of yet another social media storm.
It all started in February, when Hailey and her friend Kylie Jenner were accused of ridiculing Selena after she suffered an eyebrow lamination fail.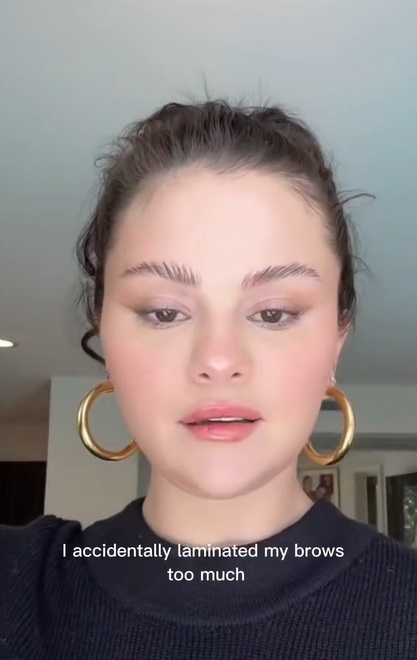 Selena had posted a TikTok about "accidentally" laminating her brows too much, and three hours later, Kylie shared a close-up photo of her own face to her Instagram story alongside the suspiciously placed caption, "this was an accident?????"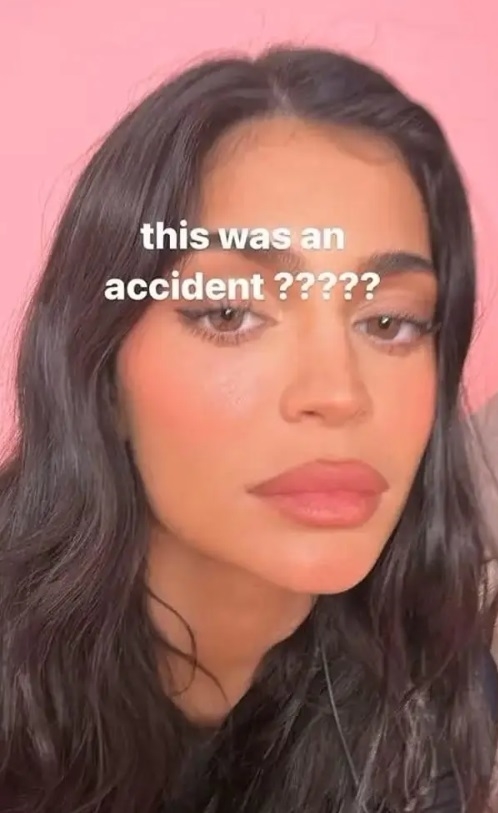 Shortly after that, Kylie posted a screenshot from a FaceTime call with Hailey, where they'd both zoomed in on their eyebrows.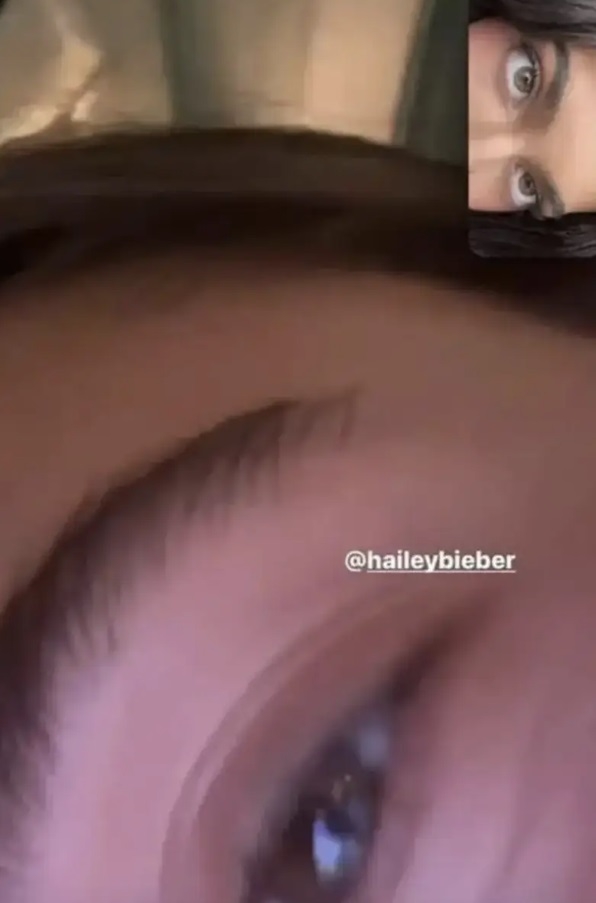 These posts sparked fury from Selena's fans, and the entire thing quickly snowballed into what was arguably their fandoms' biggest rivalry with each other since the pseudo-feud began.
But six months later, it appears that Selena can see the funny side as she seemingly made a cheeky reference to her drama-inducing lamination fail on Instagram on Tuesday.
Sharing a smiling selfie as she promoted her makeup brand Rare Beauty's latest brow-lifting gel to her fans, Selena wrote, "You know how much I love a laminated brow and I'm excited to finally share that my new @rarebeauty Brow Harmony Flexible Lifting Gel is here.​"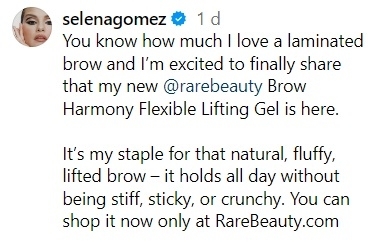 It didn't take long for people to interpret the first part of Selena's caption as a subtle reference to her and Hailey's beef, and the star won high praise for her playful attitude toward the whole thing.
"I love how she turned the 'making fun of her' into a millionaire thing! Smart business women. The queen," one follower commented on the post.

Another echoed, "Oh she did! She DID IT 😂 And we are here for the subtle clap back on foolishness and spin it into BUSINESS MOVE!! Yes Ma'em!"

Responding to a TikTok video that jokingly referred to Selena's new eyebrow gel as a "revenge product," someone else wrote, "Talk about making making lemonade out of lemons 🍋💛💅🏼 smart business move."

Another added, "This is so fking funny of her god I love her." Another comment reads: "😂😂the way I gasped"


One viewer quipped, "Nah Selly has always been petty she's just smart about it 🤭"

Kylie and Hailey were branded "mean girls" for their posts back in February, and the situation escalated when Selena commented on a TikTok to insist that there was no drama between her and Kylie, but she didn't say the same about Hailey.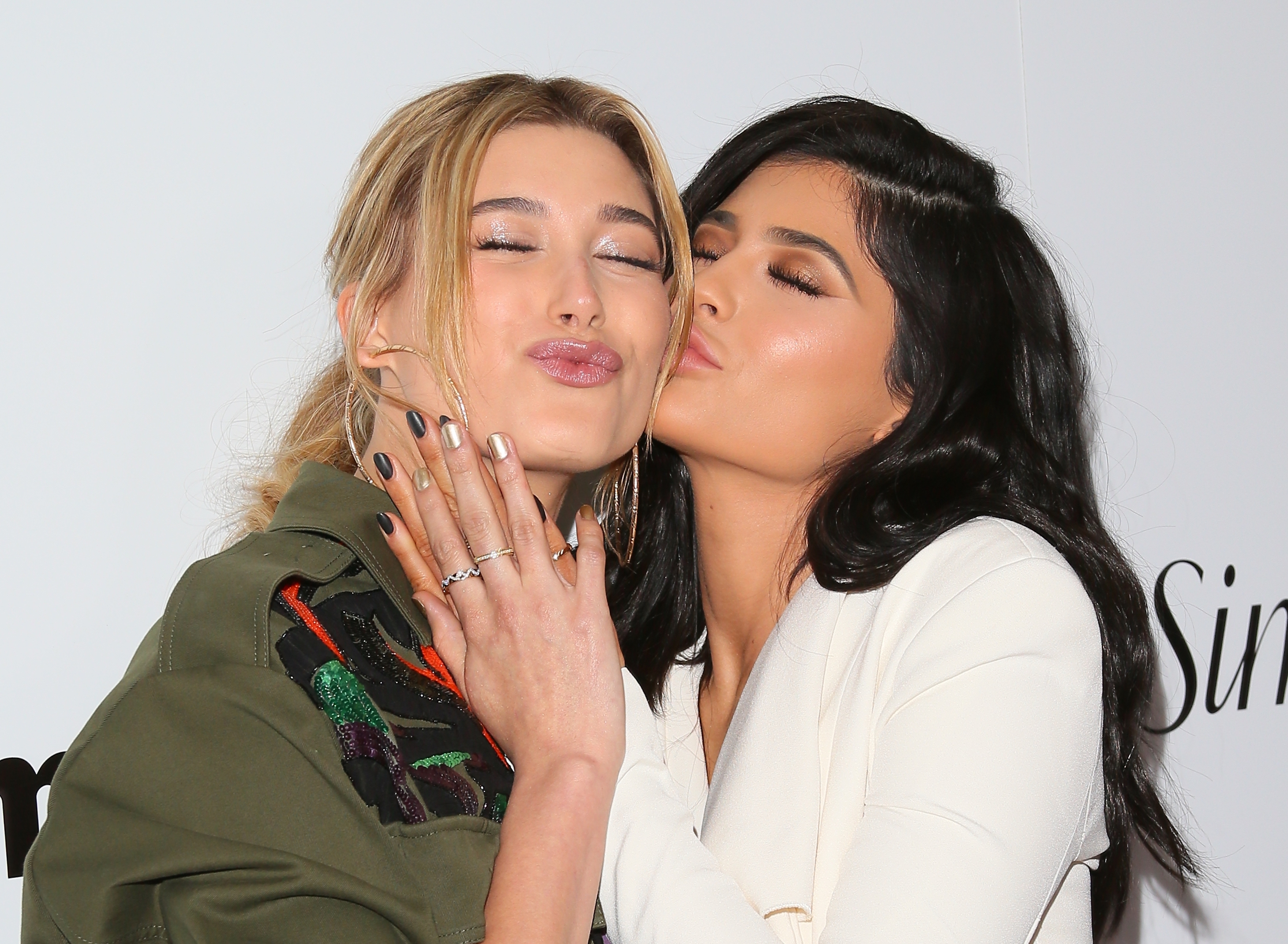 In fact, Selena ended up deactivating her TikTok when she was called out for commenting on negative videos about Hailey.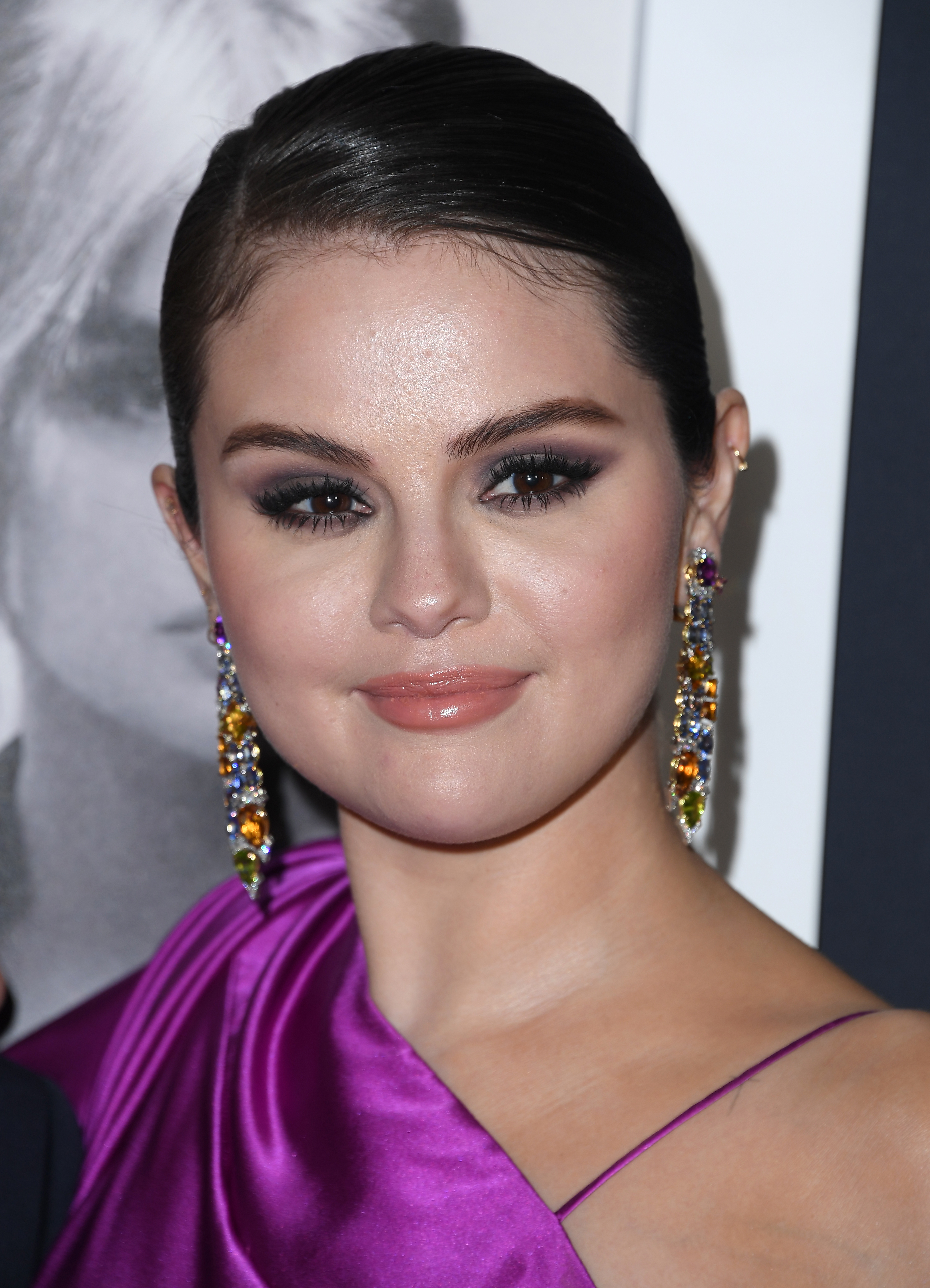 On the other side, Hailey faced widespread mockery as people started to circulate receipts that proved she was a Justin superfan who was obsessed with his and Selena's relationship before she started dating him.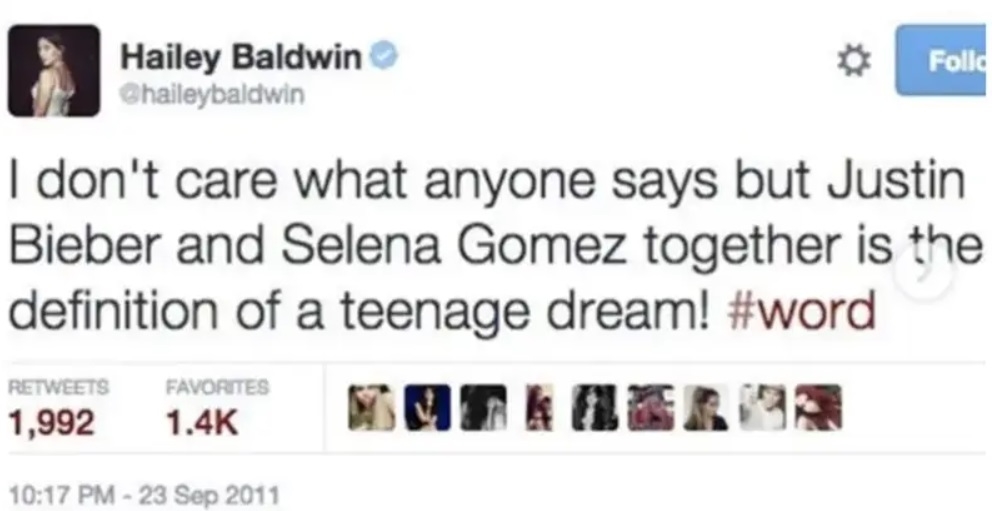 The situation went from worse to worse, and Hailey ended up losing over a million Instagram followers amid the uproar. In fact, things only improved weeks later after Hailey privately reached out to Selena, having received death threats from her supporters.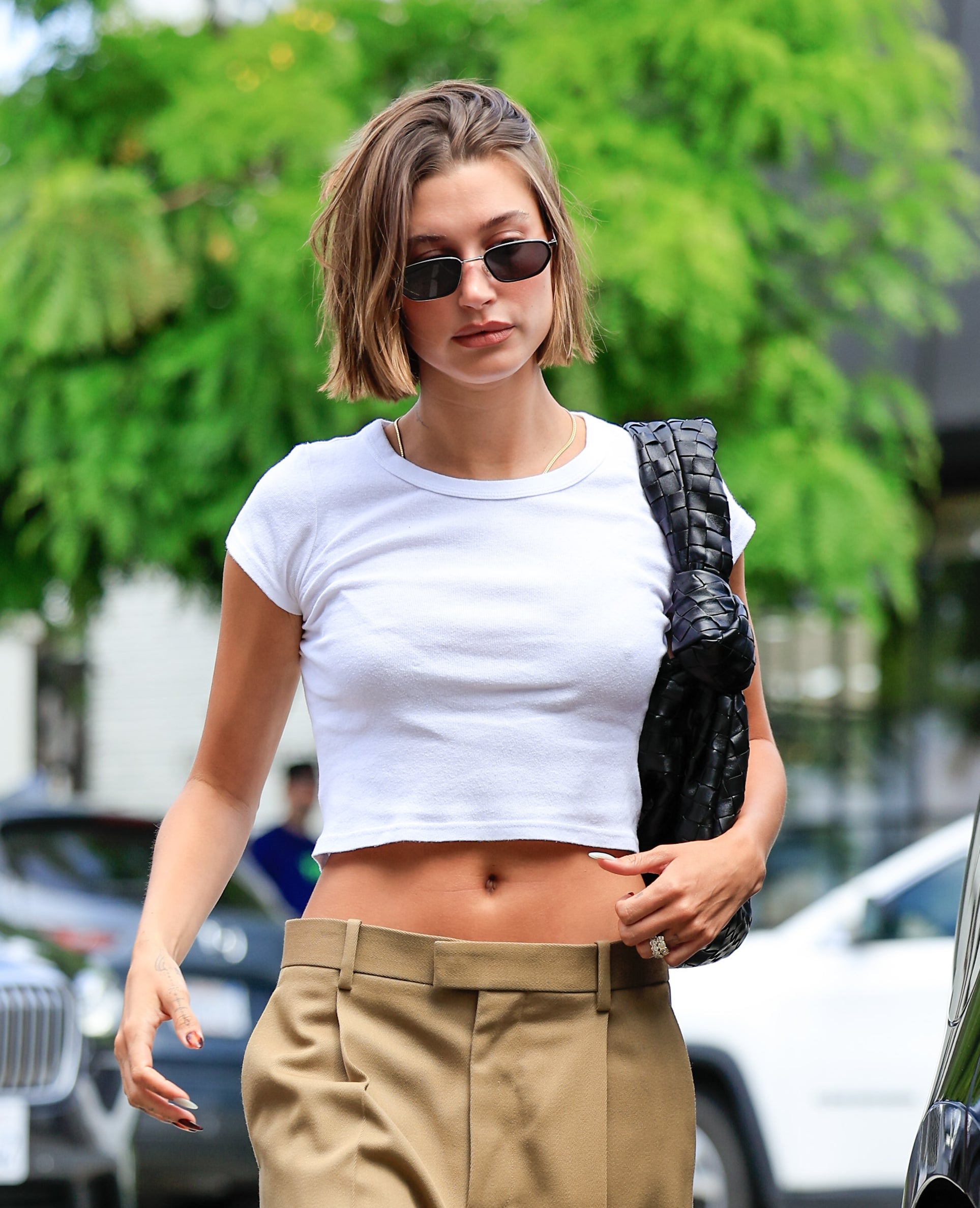 In response, Selena issued a statement on Instagram where she urged her followers to stop their "hate" and "bullying."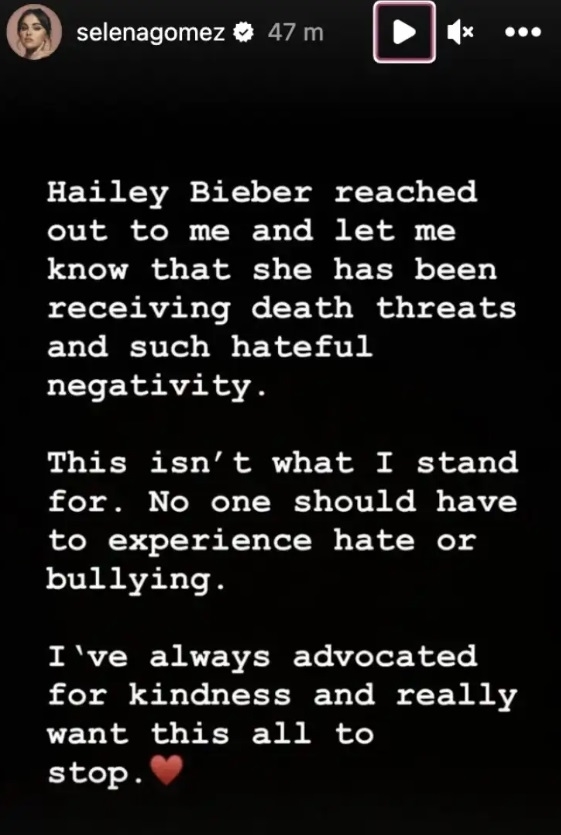 While this did put an end to the majority of the drama, it has continued to rumble on on a smaller scale. In June, Hailey reciprocated Selena's social media gesture as she posted to her own Instagram story to tell fans to stop leaving "mean or rude comments" on her behalf.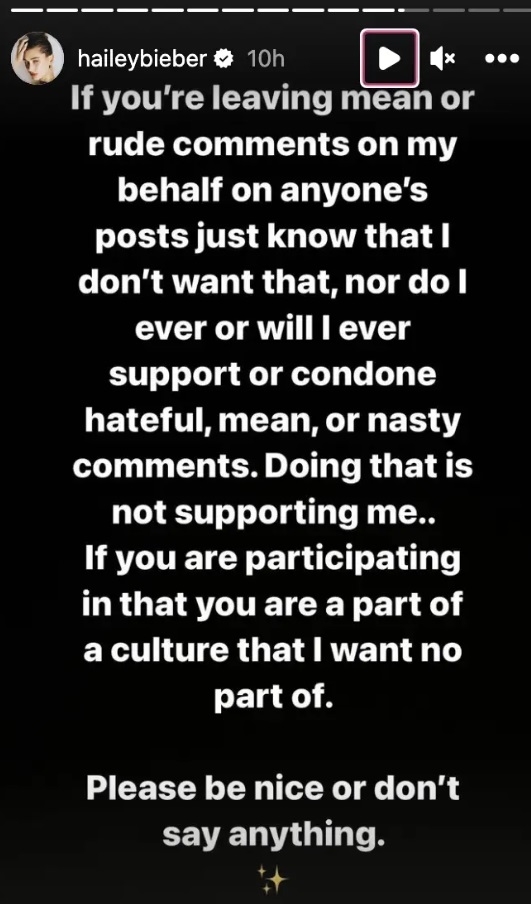 Although she didn't mention Selena by name, it is assumed that this was in response to Selena's latest Instagram post being flooded with hateful comments at the time.