By now, it's safe to assume that pretty much everybody has heard about the latest drama between Hailey Bieber and Selena Gomez.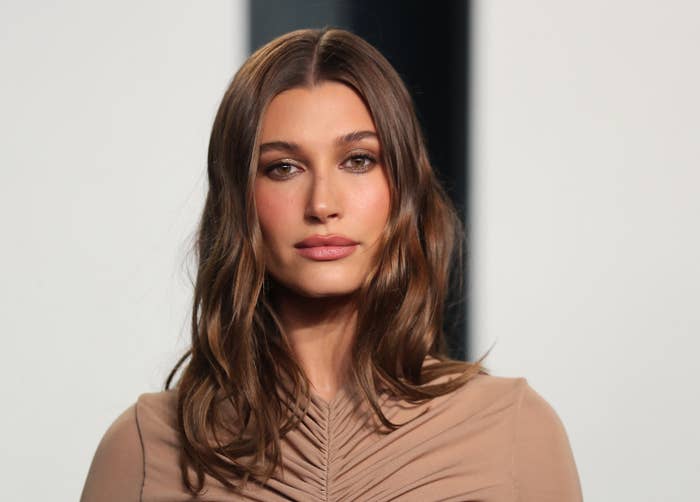 The two have been at the center of feud rumors since 2018, when Selena's on-again, off-again ex of seven years, Justin Bieber, married Hailey just six months after their breakup.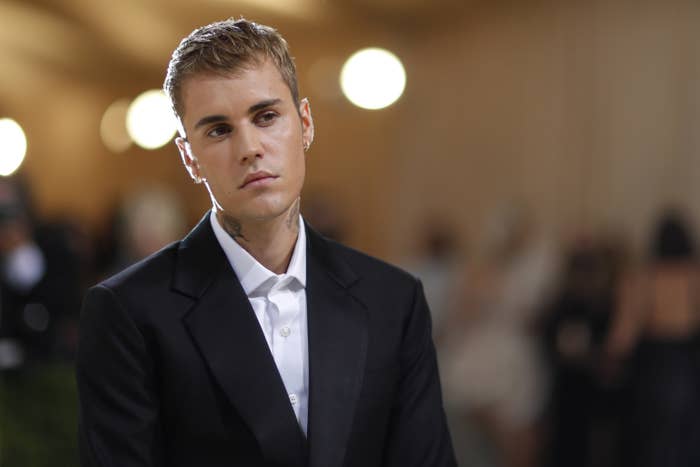 In the years since, both Hailey and Selena have repeatedly addressed the speculated rivalry, and each has come under fire from the other's fans for supposedly shady social media activity.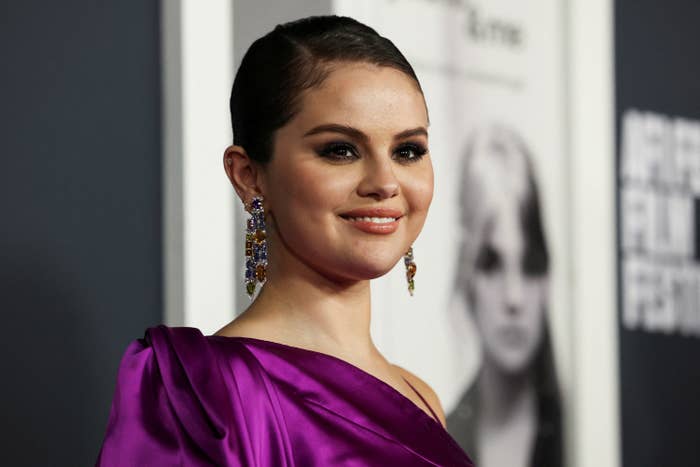 This time around, the drama was triggered by laminated eyebrows, with Hailey and her friend Kylie Jenner being accused of making fun of Selena after she admitted to over-styling her brows.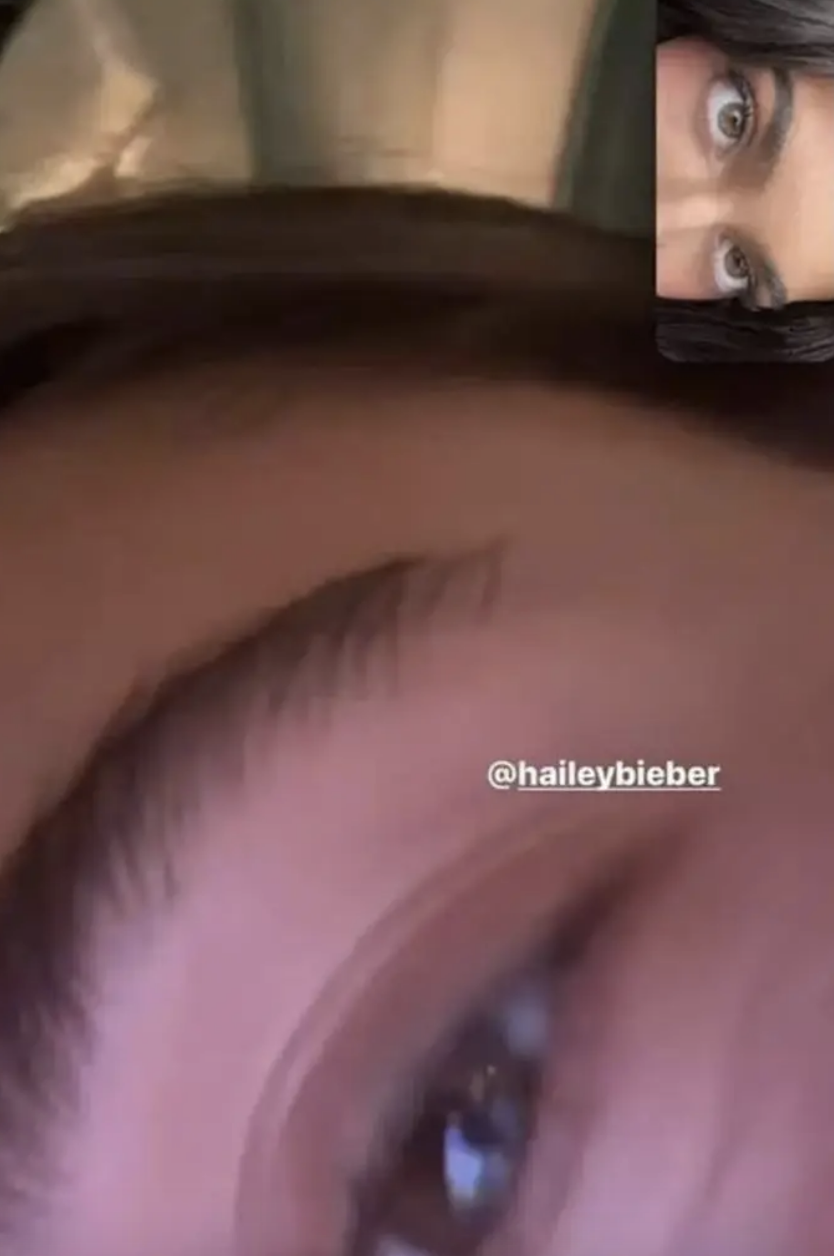 Hailey and Kylie were quickly branded "mean girls," and Selena fueled the situation when she was caught commenting on TikToks that painted Hailey in a bad light.
Before long, every aspect of Hailey's relationship with Justin started to be scrutinized online thanks to a bunch of resurfaced social media posts and videos.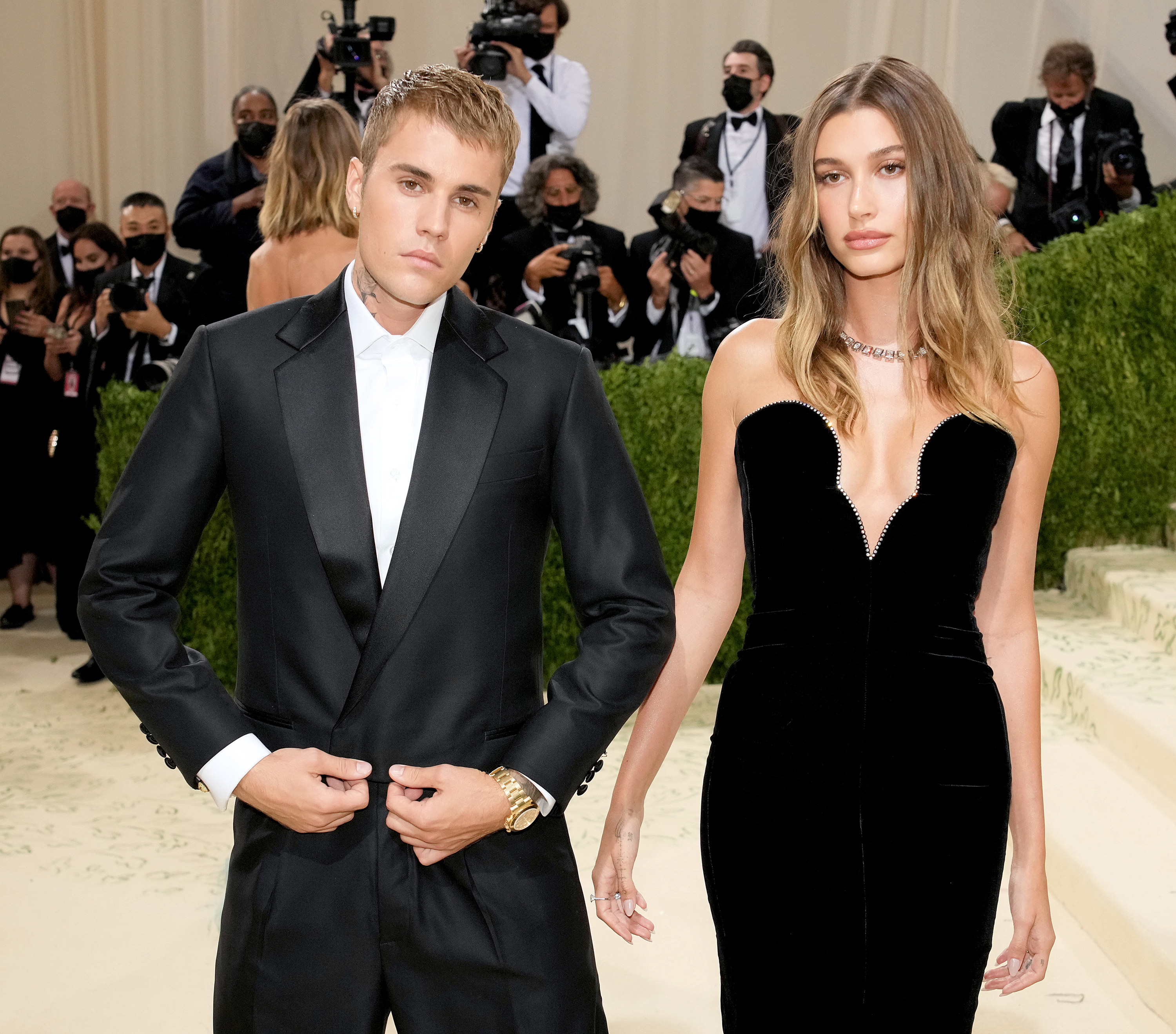 One of the first things to be recirculated was the fact that Hailey was a devoted Justin fan for years before she became a part of his inner circle. She would regularly gush about his and Selena's relationship on Twitter.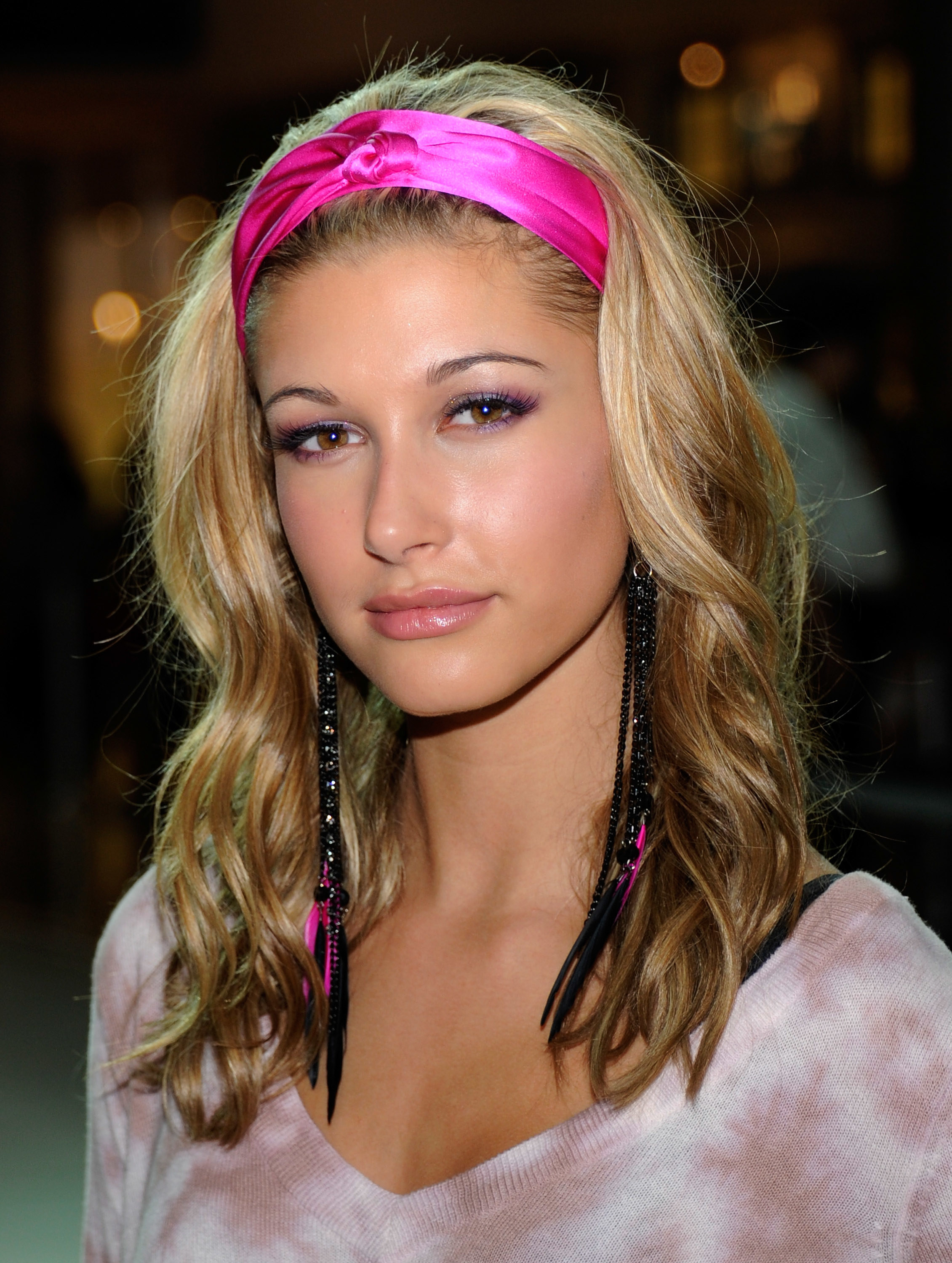 In fact, she called the then-couple "the teenage dream" back in 2011 and posed with a magazine that had Selena and Justin on the cover when she attended the premiere for one of Selena's movies.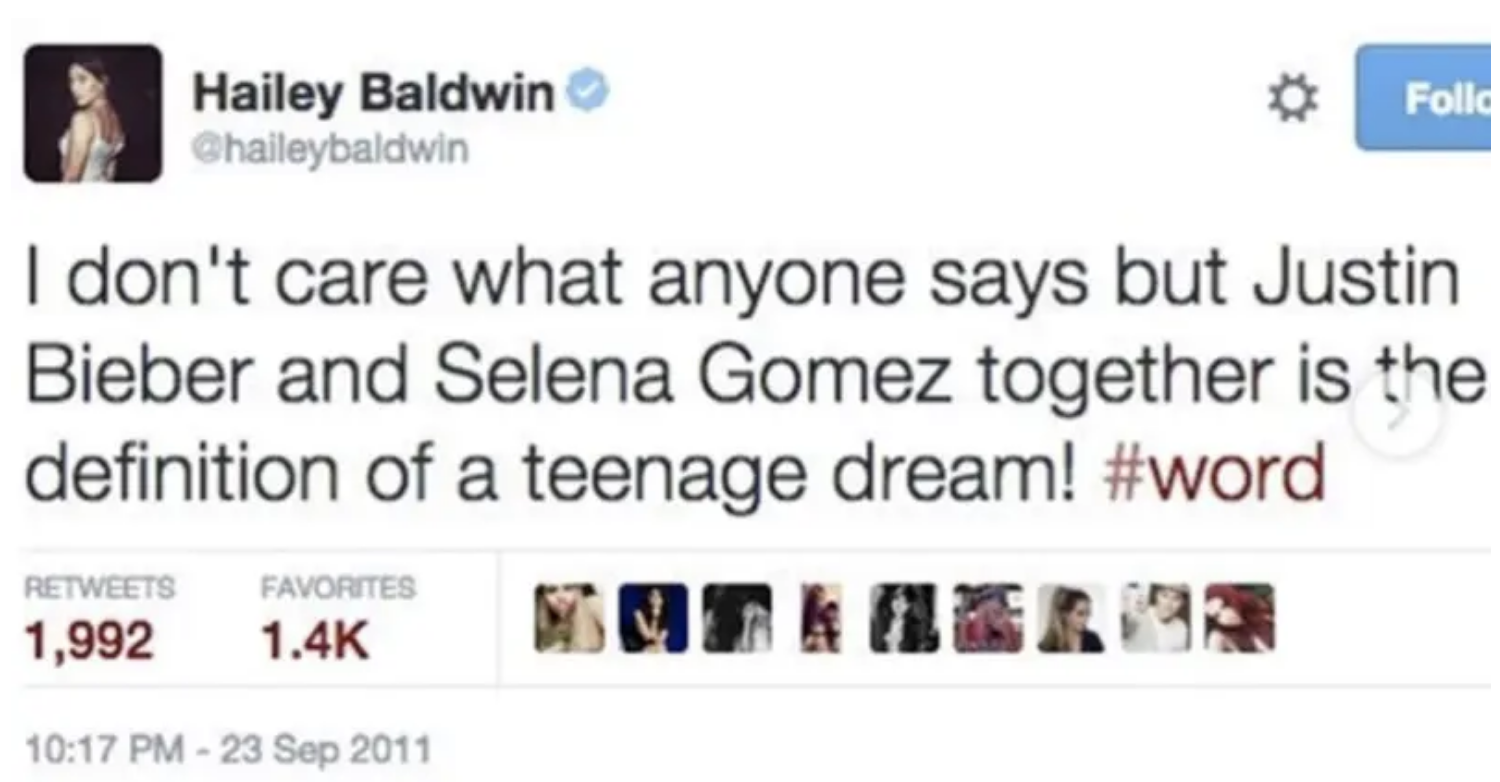 Recently, the reexamining of posts by Justin and Hailey have continued, including a video that appeared online of Hailey lurking in the background while Justin met with fans before they had started dating.
There are also several videos of Justin seemingly ignoring or forgetting about Hailey while they are out in public together. And last week, it was noted that Hailey's face dropped when her friend Kendall Jenner admitted that she never saw the marriage coming.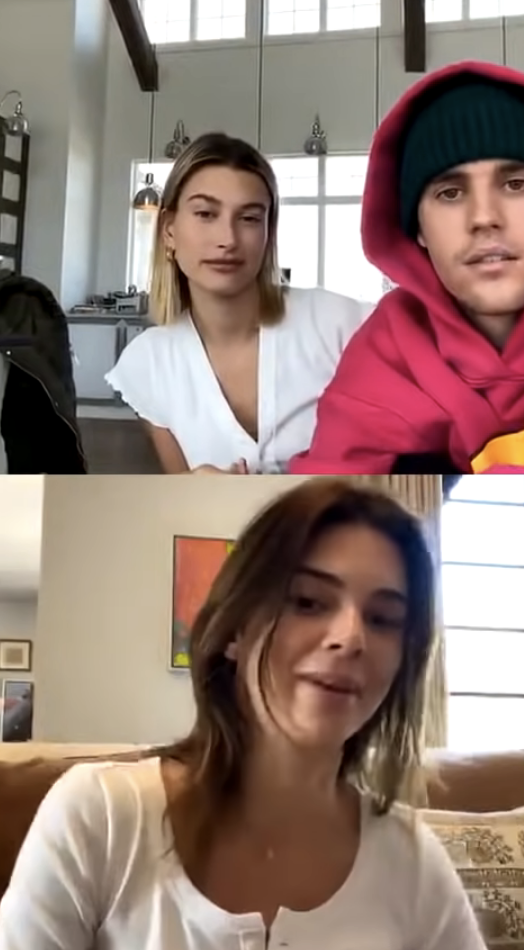 It's worth mentioning that Justin previously suggested that he and Kendall had casually dated in 2015, when he and Selena were on a break.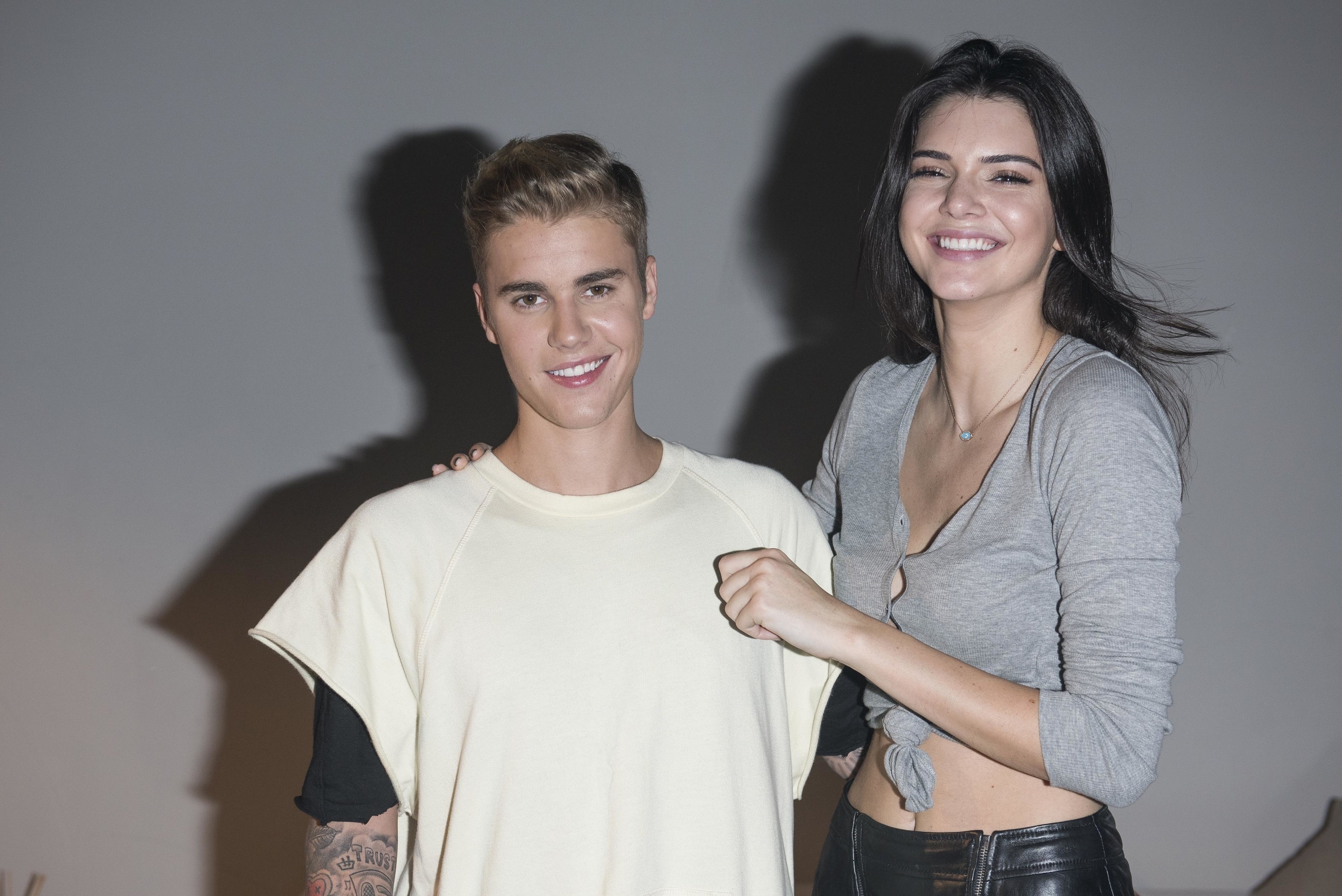 The latest resurfaced clip being reexamined is a Facebook live that Justin and Hailey did in May 2020. In it, Hailey said she has to endure constant "comparisons."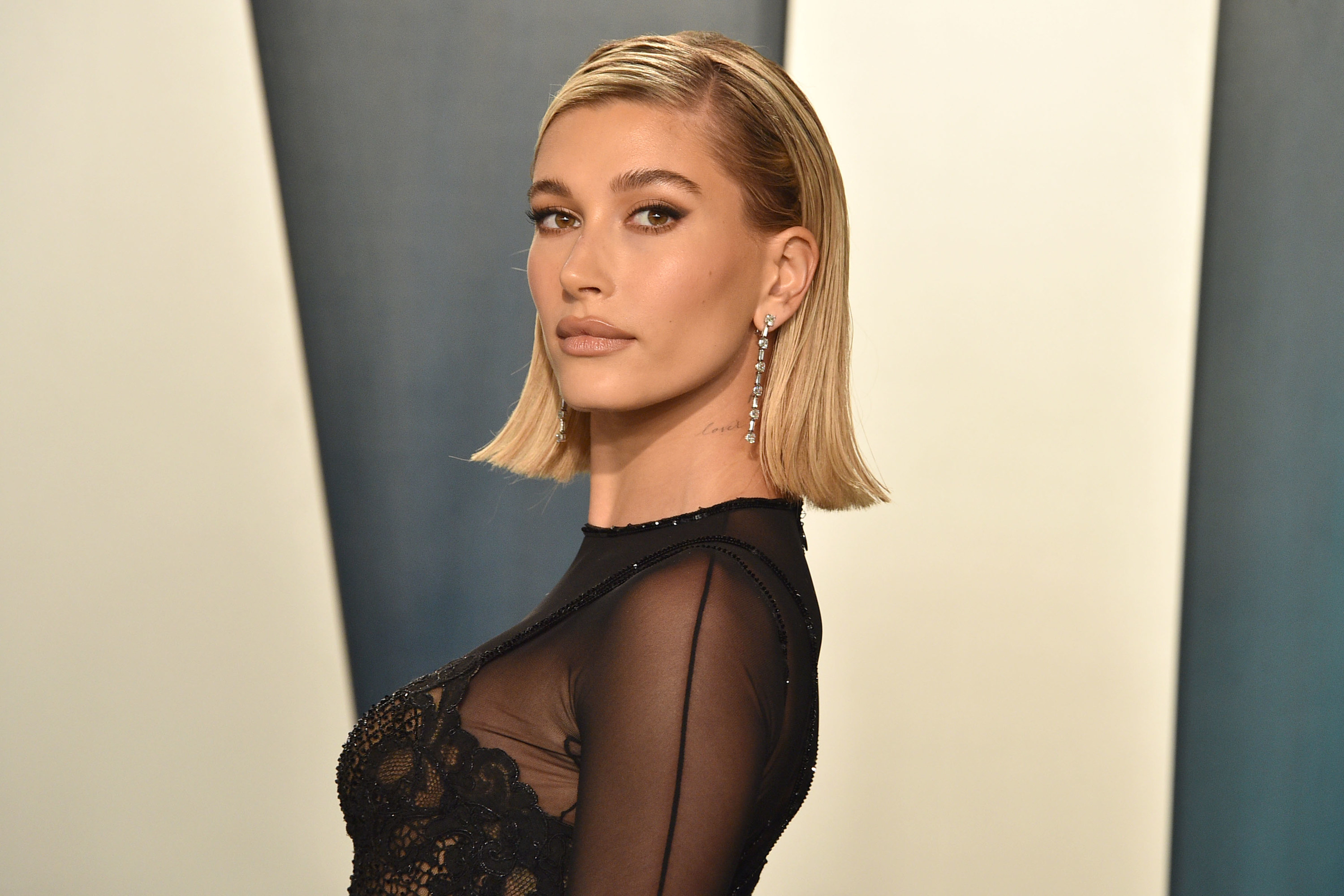 In the video chat, Hailey emotionally admitted to viewers that the constant comments that she gets from other people's fans make her feel like "less of a woman," and that this is difficult for her.
But after rewatching the video almost three years later, people have been left taken aback by Justin's response to the whole thing — with the pop star barely reacting as his wife poured her heart out.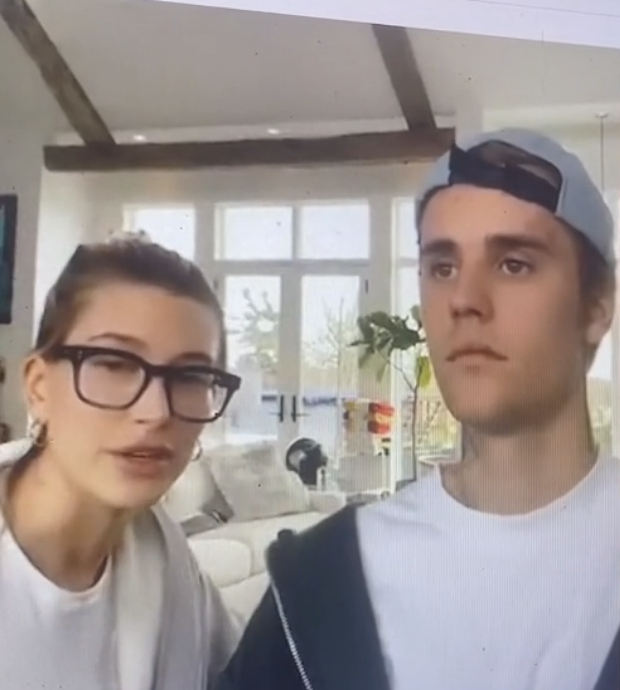 In fact, Justin's facial expression remains so vacant while Hailey is talking that some admitted to thinking that he was actually a cardboard cutout or a green screen projection when they first saw the clip.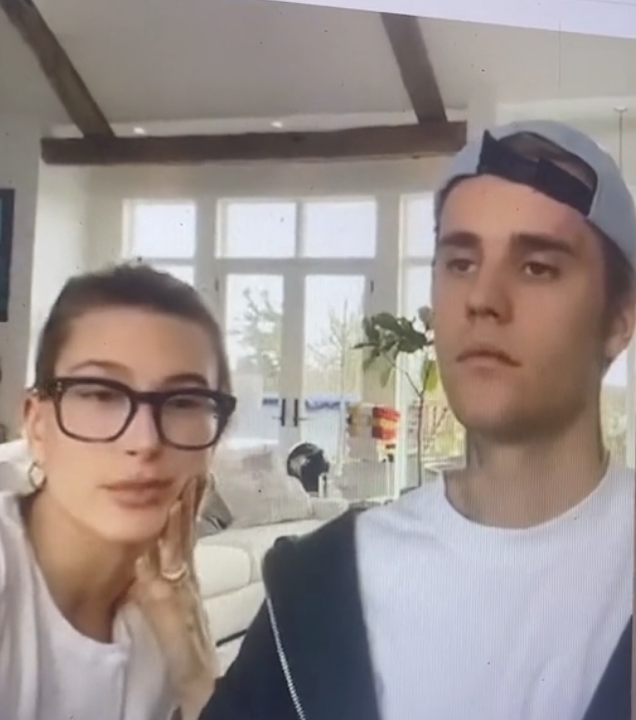 A TikTok user posted the video to their page over the weekend and told viewers in the introduction: "A few years ago Hailey was once again under fire for the whole Selena shit so she went online with Justin… And just look at his face. As she's talking about how she's literally being bullied." It's worth noting that Hailey never mentioned Selena in the video.
With Justin sitting beside her in their Los Angeles home, Hailey says to the camera: "The ways that I feel like people have made comparisons and just put me in a position where they've really made me really feel like less of a woman… it's not easy."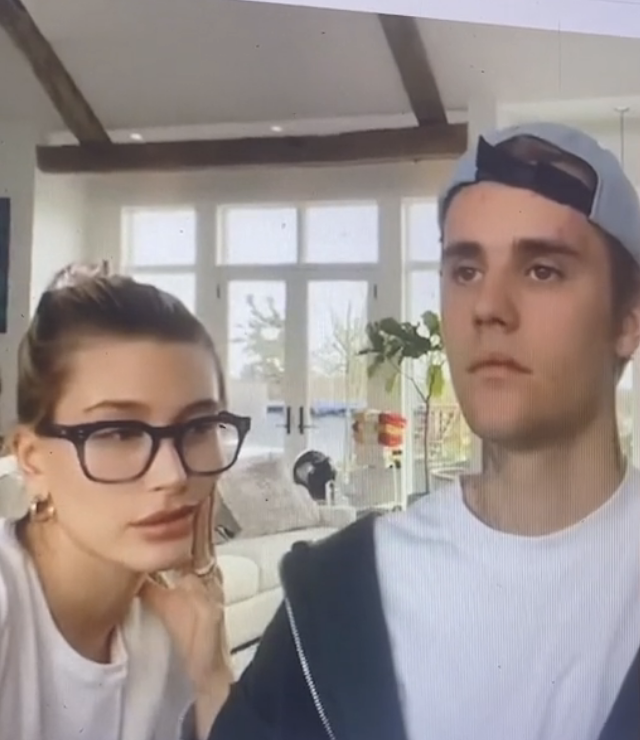 "Especially when people have fans that are really passionate and they want to express that, and they want to express their opinion," Hailey goes on. "I think a lot of the time it's children and young people who would never understand the reality of a relationship yet because they're so young."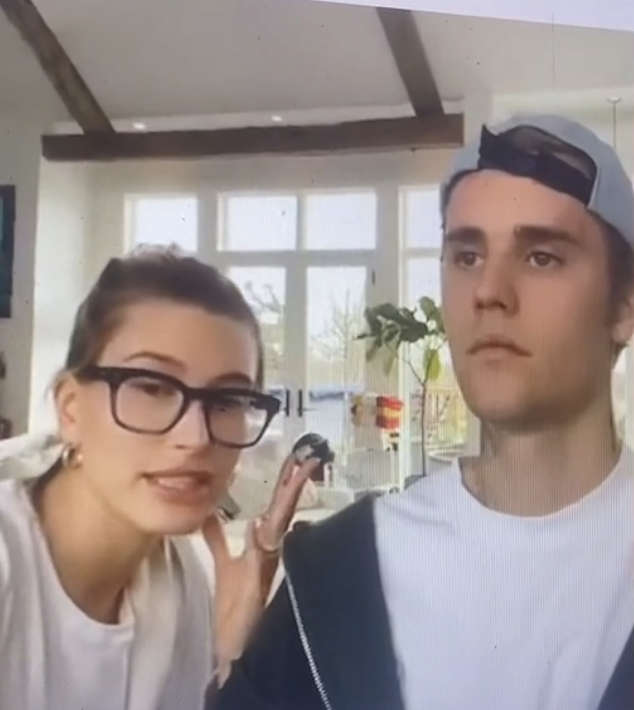 The entire time that Hailey is speaking, Justin keeps a poker face and gazes blankly off camera. He can occasionally be heard saying, "mhm," but he ultimately remains silent.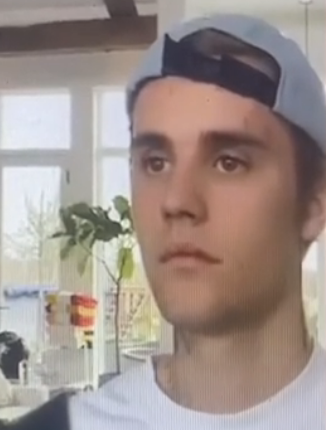 After playing the clip, the TikTok user says of Justin: "He's literally sitting there like 'mhm, mhm' the entire time. This girl is talking about literally being harassed. Like, this is the man's wife! This is your wife, my guy."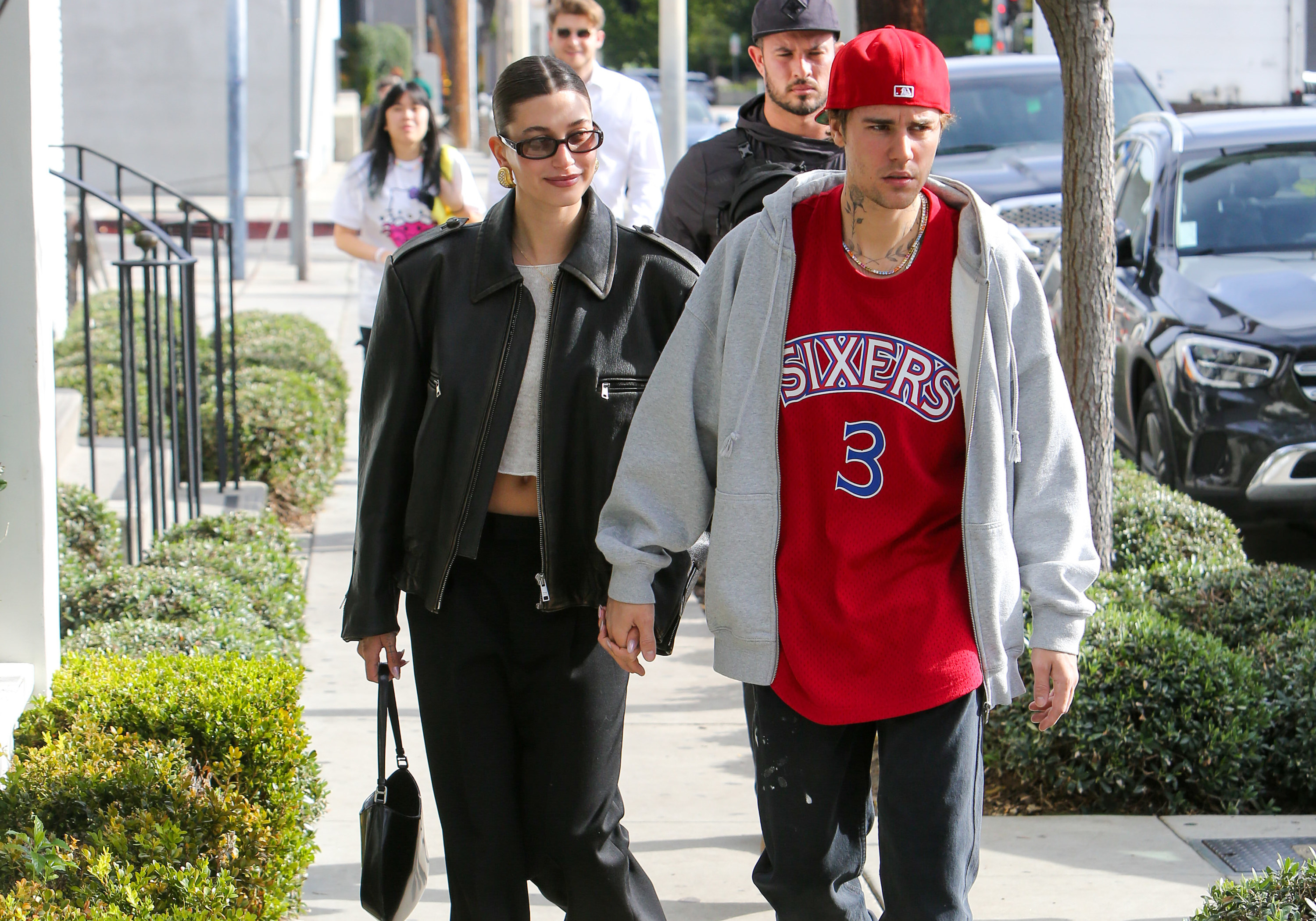 "Jesus Christ," she concludes. "I low-key feel bad."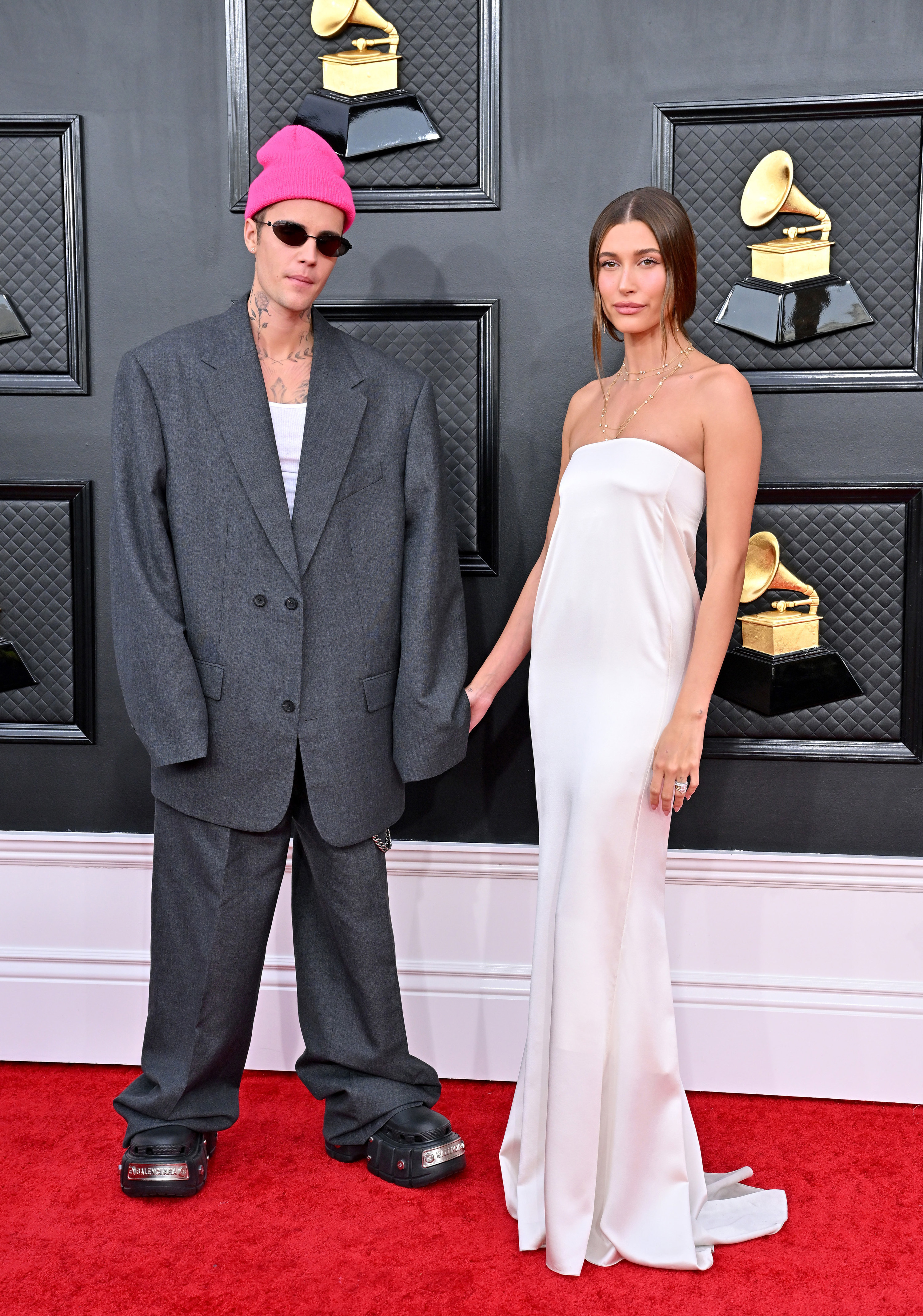 Before long, the video had racked up over 2 million views, and many people flocked to its comment section to share their reactions to what they'd just seen.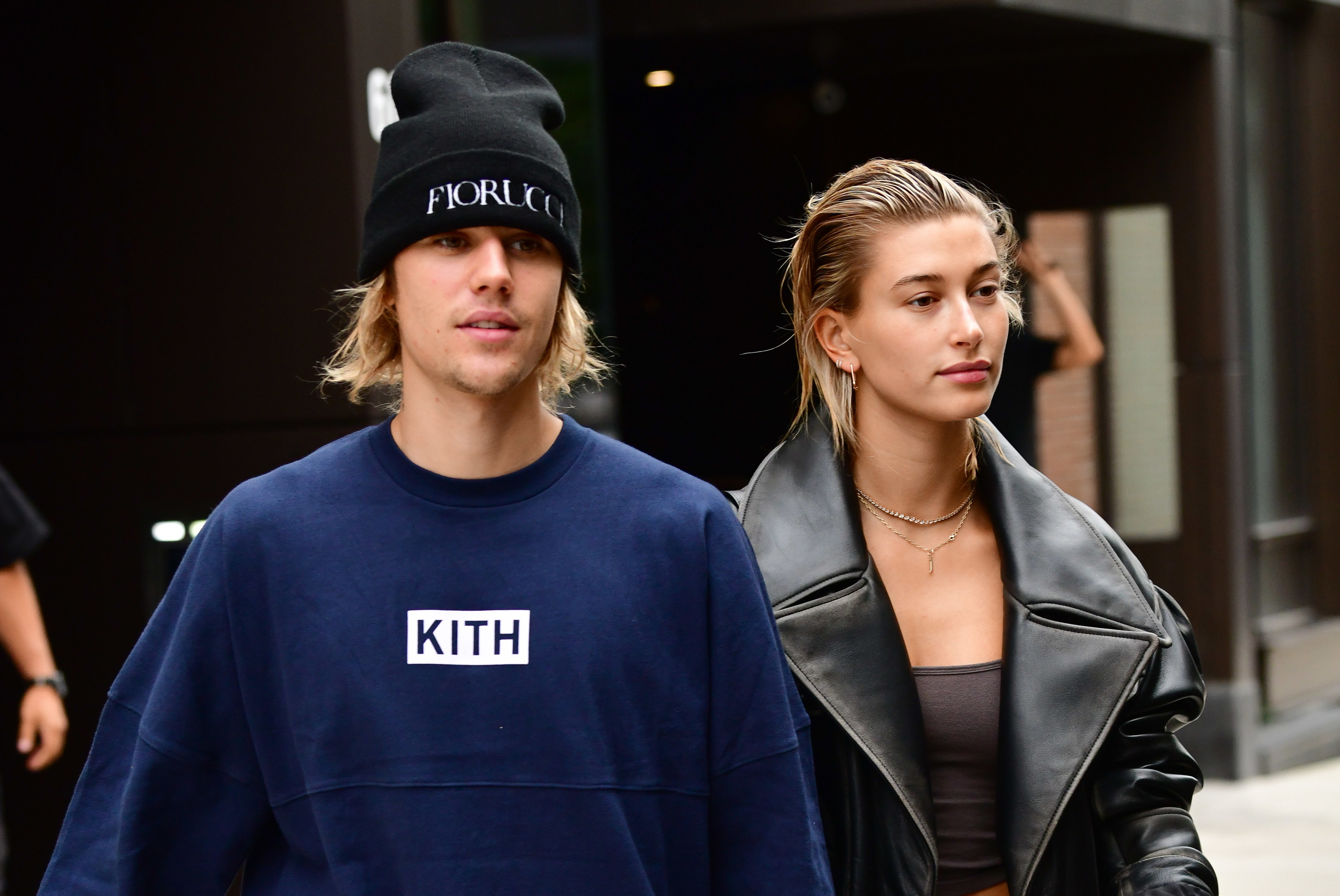 "The little 'mhm' after every sentence. He does NOT care💀😭 That's how I act when I'm uninterested," one person wrote.

Another added: "He's checked out. I think he didn't want to talk about that particular issue anymore." One more joked: "he looks like he's green screened in on a loop."


"You mean that's not a cardboard cut out???" someone else asked. Another user commented: "Like he's being hypnotized to sit there😭."

"Why does he look like he was photoshopped into the video lmaoooo," one viewer wrote. Another comment read: "this is a blink twice if you need help kind of situation."

Someone else claimed: "I think that's like a green screen lol . He was not even there."

Others speculated that he was actually preoccupied with something else when Hailey decided to start the livestream.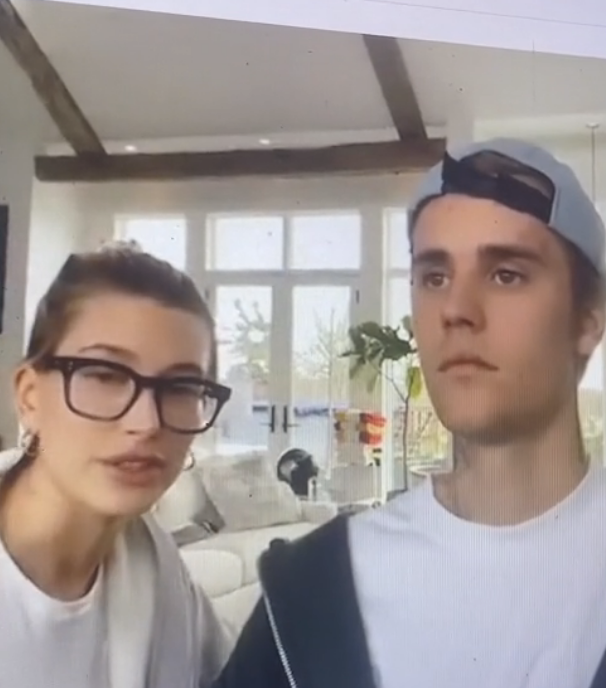 "it looks like he's doing work or something on a laptop and she just brought the camera over and started talking about it 😂," one person observed. Someone else echoed: "looks like he's playing a video game and she just started recording like that."


Some also jokingly claimed that this is evidence that Justin is also on Selena's side. One wrote: "he's silently but also loudly team selena."

Justin also recently raised eyebrows when he did not publicly acknowledge Hailey's Instagram birthday tribute to him last week — even though she was getting brutally dragged in the post's comments.
And when he posted three separate carousel posts from his birthday party over the weekend, followers were surprised that Hailey did not feature in any of the main images while Billie Eilish did.
In fact, out of the 24 pictures that Justin has posted from the party, only two include his wife — and he isn't looking at or acknowledging her in either of those photos.