Rihanna has always made it clear that she wants to be inclusive when it comes to her Fenty beauty range and Savage x Fenty clothing line.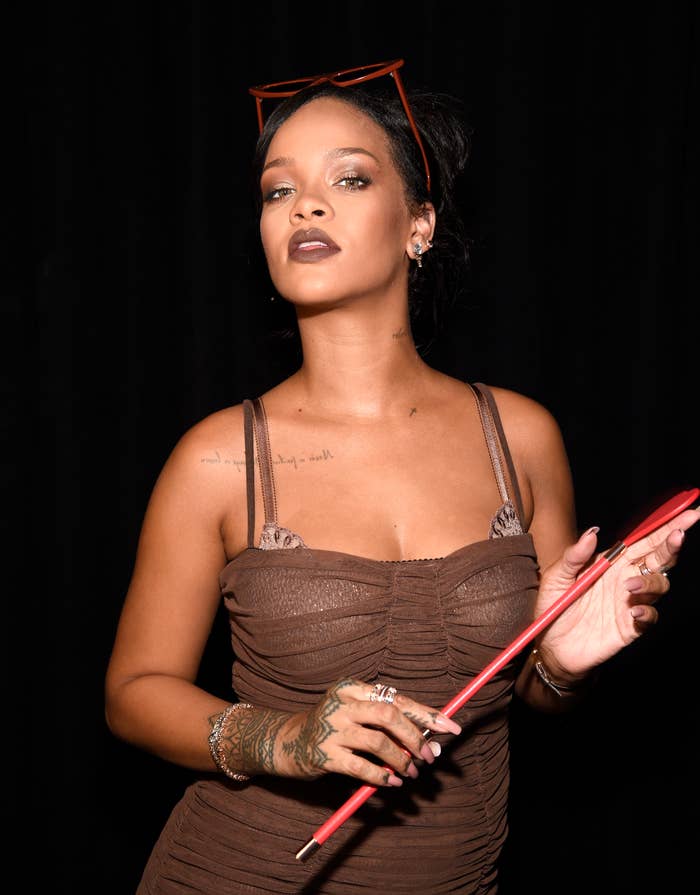 Fenty famously follows the mantra of "beauty for all" and models the products on a diverse range of people.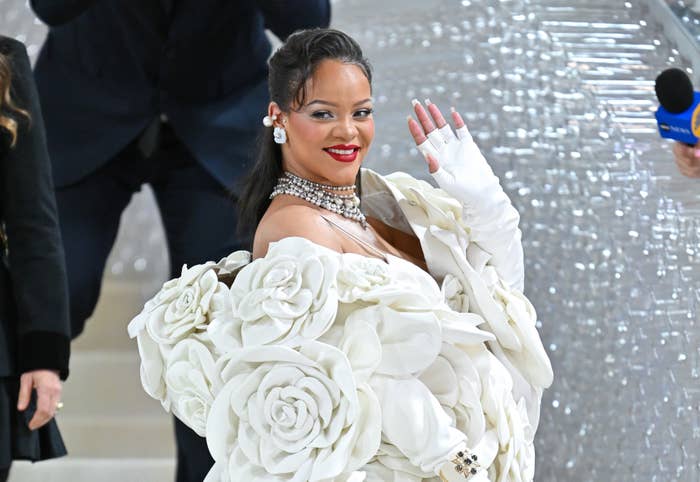 That focus on inclusivity carried over to Savage x Fenty, which the star launched with the promise that she will never let down the people who have felt excluded by lingerie brands in the past.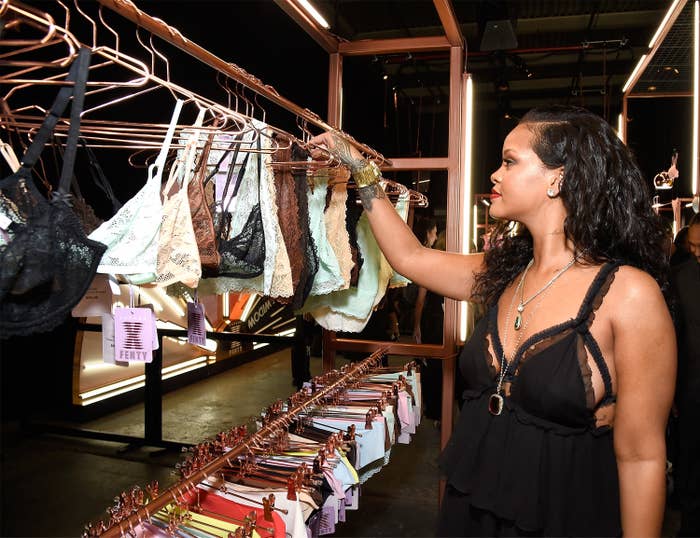 She added to Entertainment Tonight, "We cannot neglect those consumers. That consumer is one that's been neglected before and I'm not gonna let that happen here."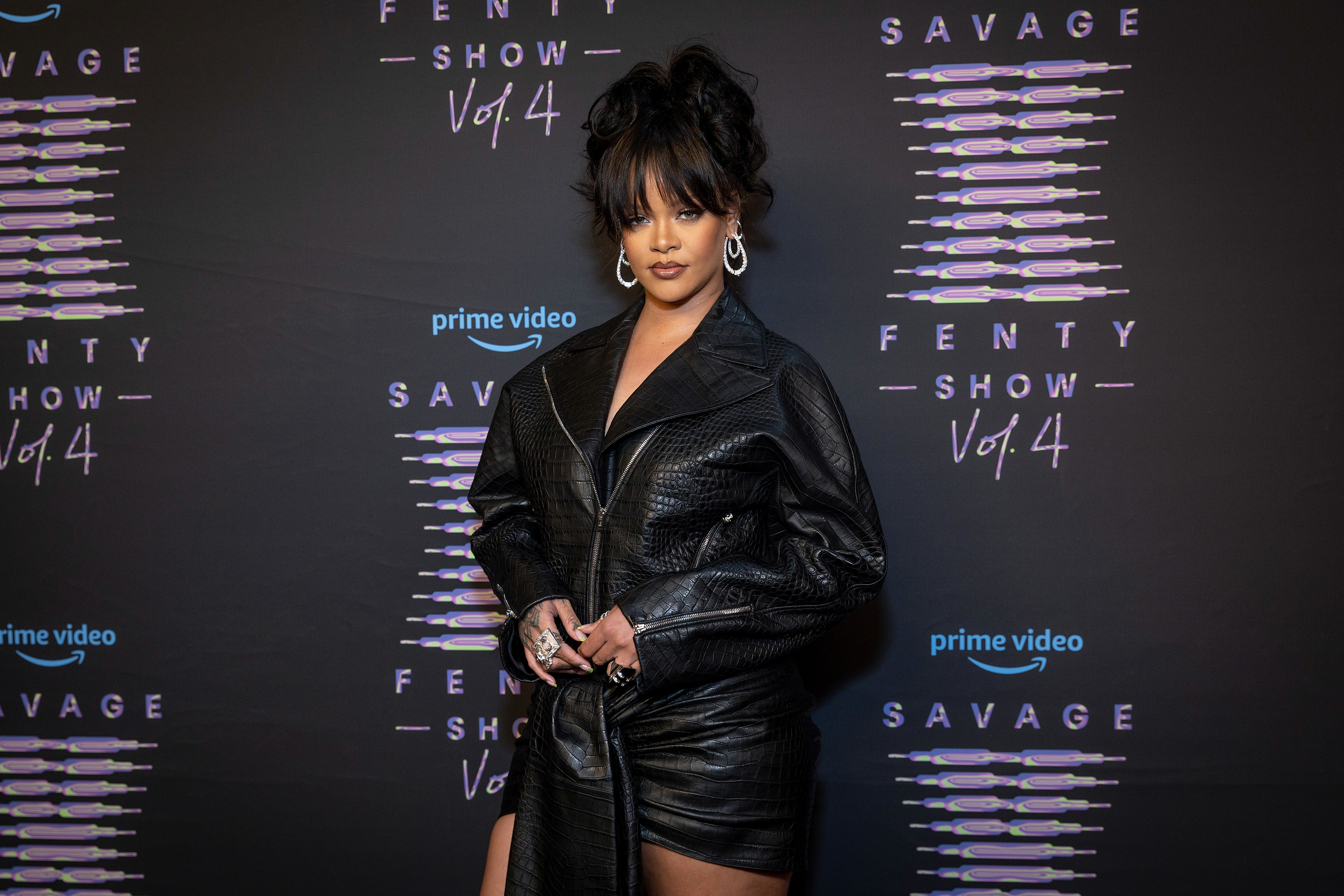 In her efforts to include everybody, Rihanna uses models aged 18–60 with different body shapes and different gender identities to showcase her collections.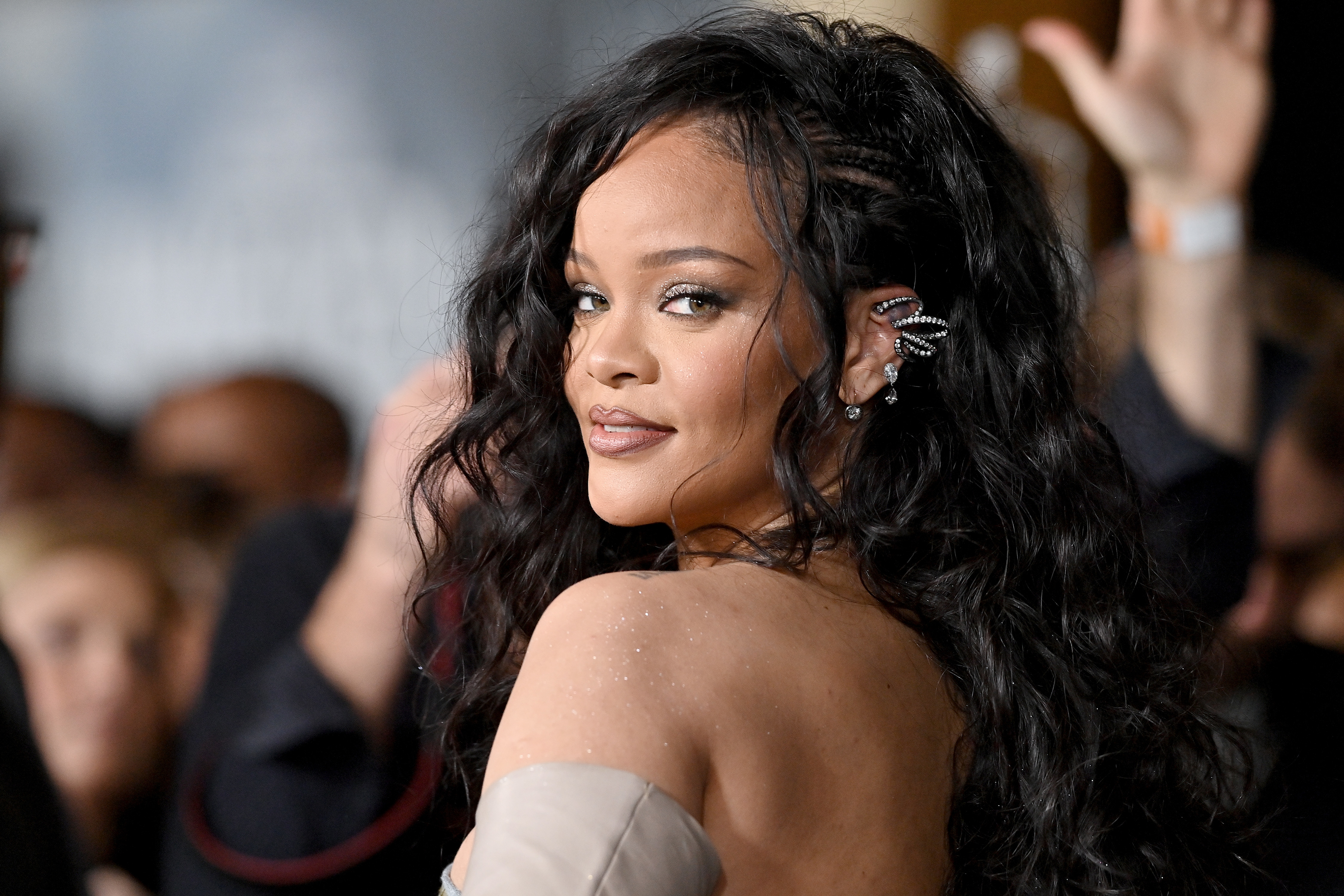 Speaking to AP about her vision for Fenty in the past, she said, "Inclusivity is part of the brand, always. We don't believe in division. We do not believe in excluding anyone."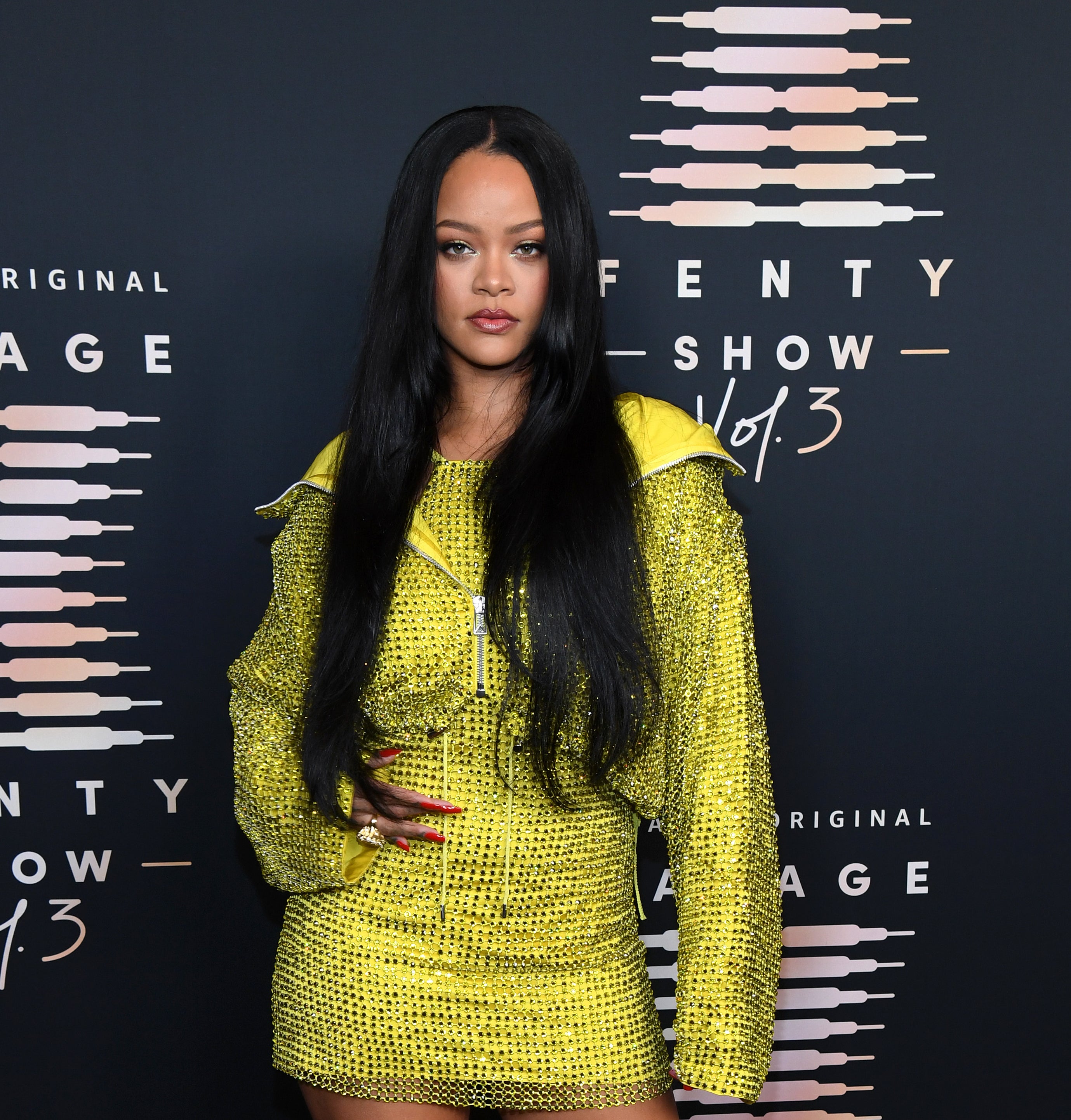 And while Rihanna's efforts have been widely praised, people couldn't help but gently roast the star when a clip of her discussing her gender-inclusive boxer briefs recently resurfaced online.
In fact, Rihanna has been accused of "trying so hard not to get cancelled" in the 2020 clip, which was filmed at her Savage x Fenty Show Vol. 2 in October 2020.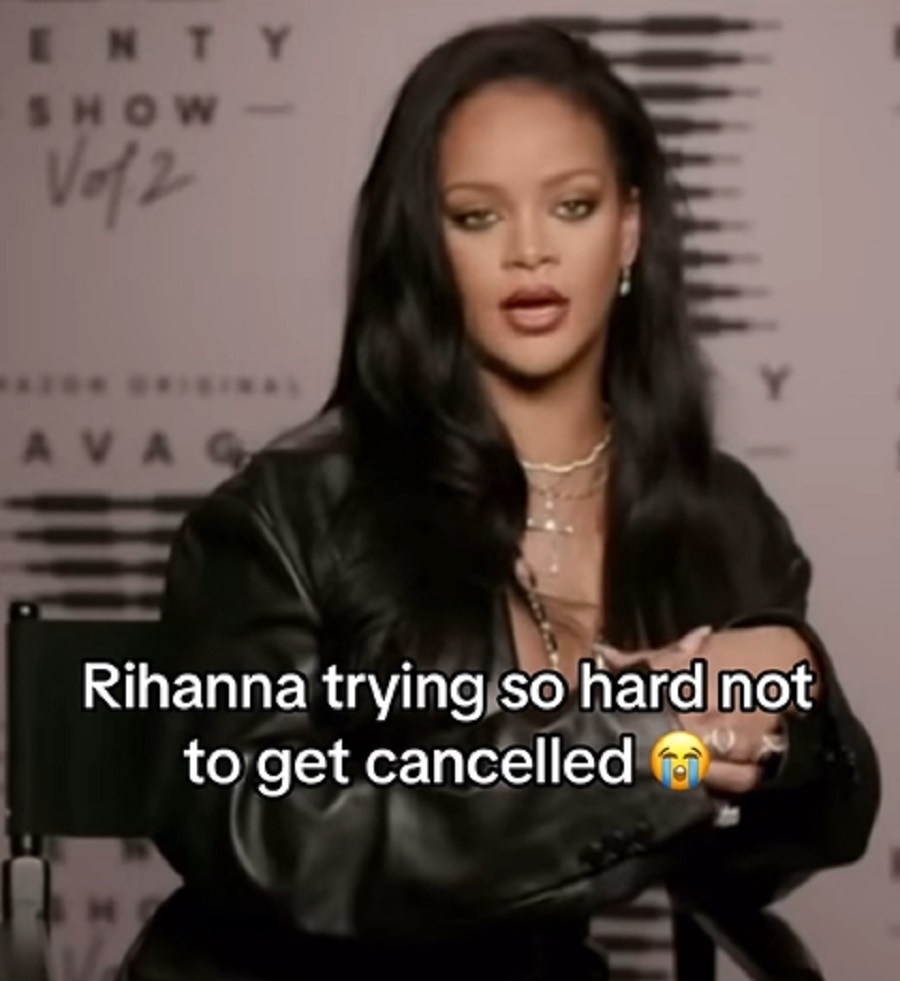 Discussing her new product, Rihanna stumbles over her words as she explains who the boxer briefs are for: "Both men and women and non-binary people of all, umm, gender appropriations and the pronouns."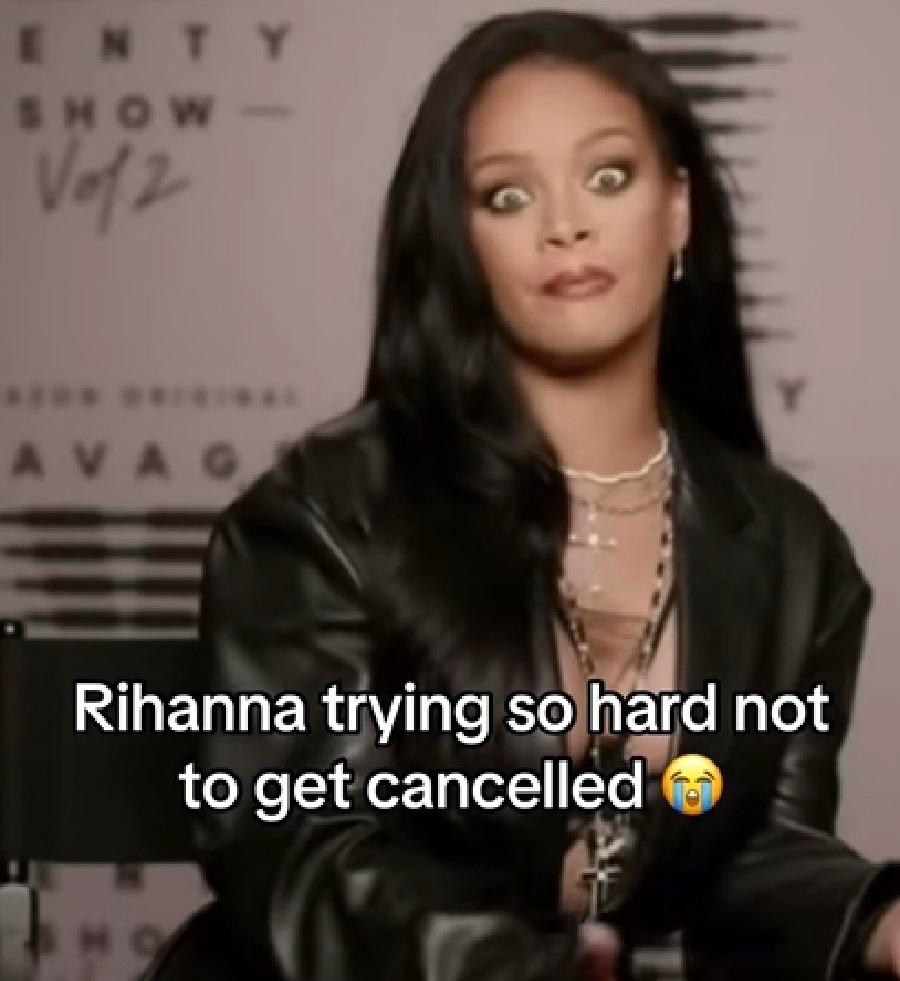 "Everyone is included," Rihanna concludes. "I didn't want this to be a 'boxers are for men' type situation."
The clip was recently reposted to TikTok, where it has been liked over a million times. In the comment sections, fans have poked fun at Rihanna for the ramble while acknowledging that her heart was in the right place.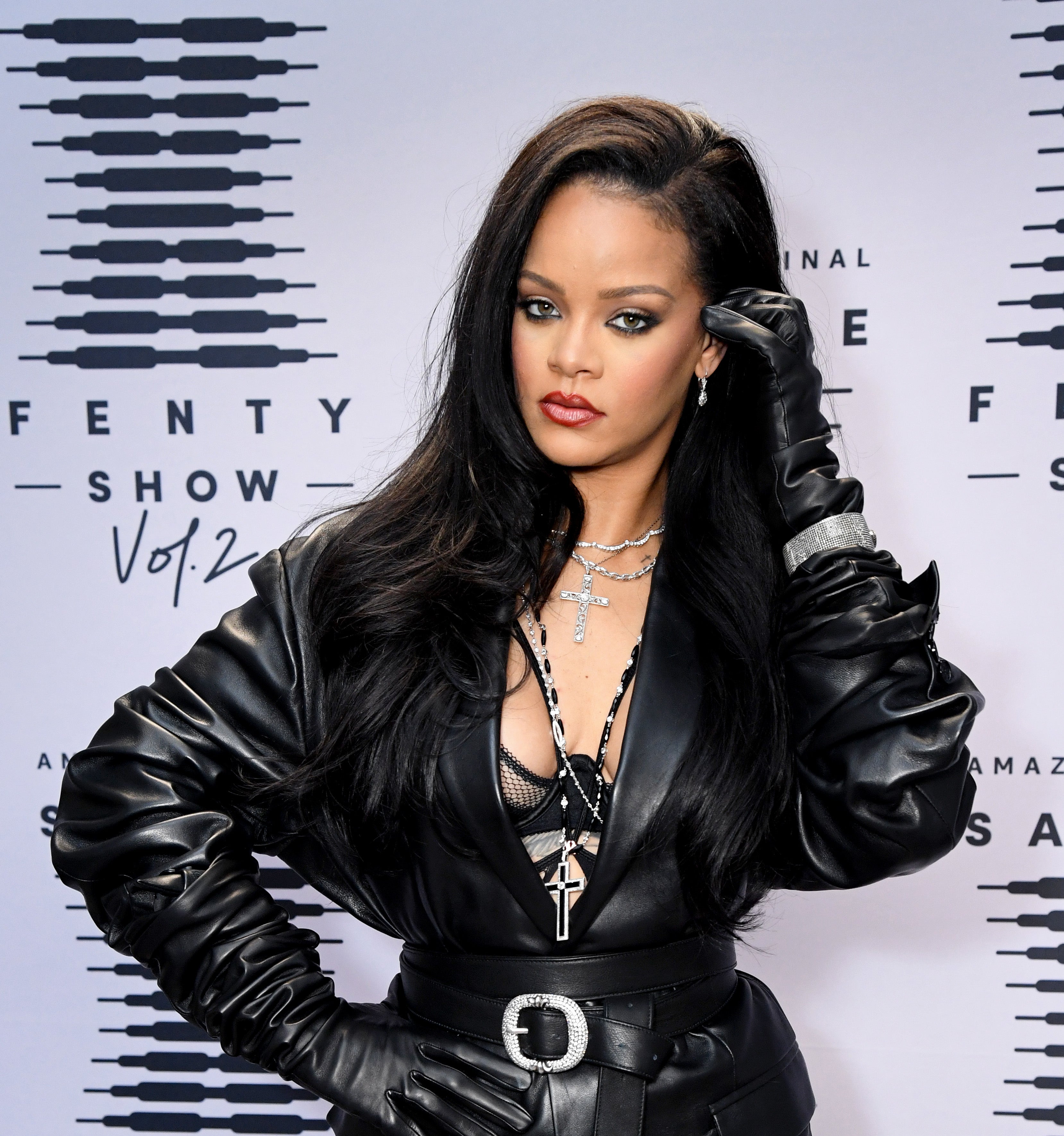 "she a lil confused but she got the spirit," one person commented. Another wrote, "she said y'all not gonna get me cancelled today. 😭"


"She was just saying words, 😭" someone else observed. One more added, "She was fighting for her life. 😭"

"🤣 at least she's trying," another wrote. Meanwhile, others couldn't help but be reminded of a similar moment with Jimmy Fallon, with one person commenting, "She was stressing like Jimmy Fallon when Ru was like 'A drag queennnnn?!'"


In case you need reminding, Jimmy's soul visibly left his body when Ru was a guest on The Tonight Show and had an unprecedented reaction to Jimmy saying that Ru's Vanity Fair magazine cover was "the first time a drag queen has ever been put on the cover."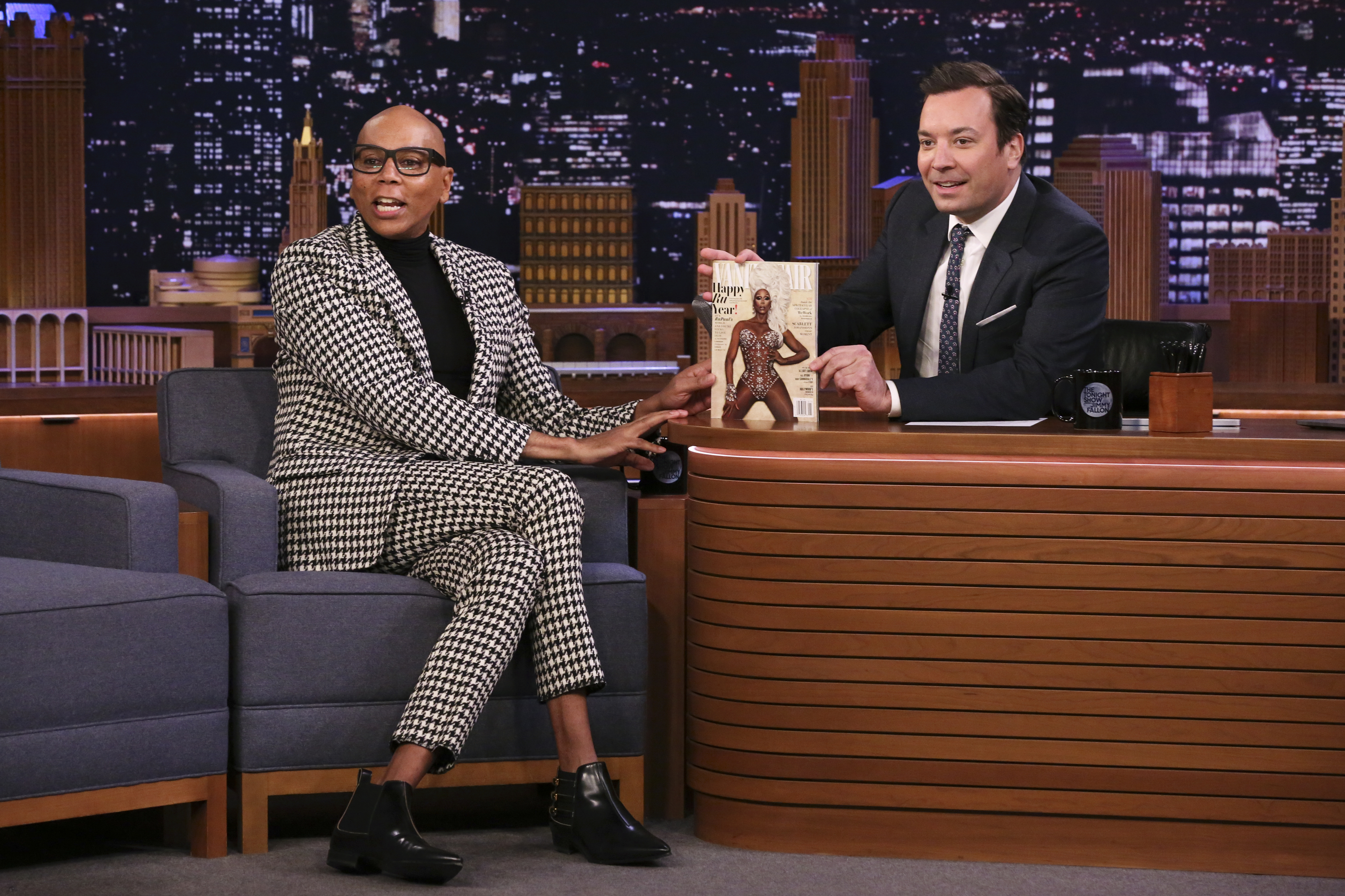 Jimmy's face dropped and he looked panicked before Ru clarified, "I am the queen of drag!"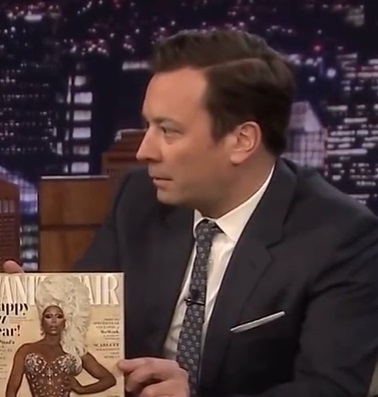 The TV host later revealed that he "really thought it was over" when Ru first responded to the question.
"Some people say I looked a little nervous at one point during the interview," Jimmy joked on the next episode of his show. "I really thought it was over. I thought that's it, I'm canceled. I'm gonna start my own hashtag: #JimmyFallonIsOverParty."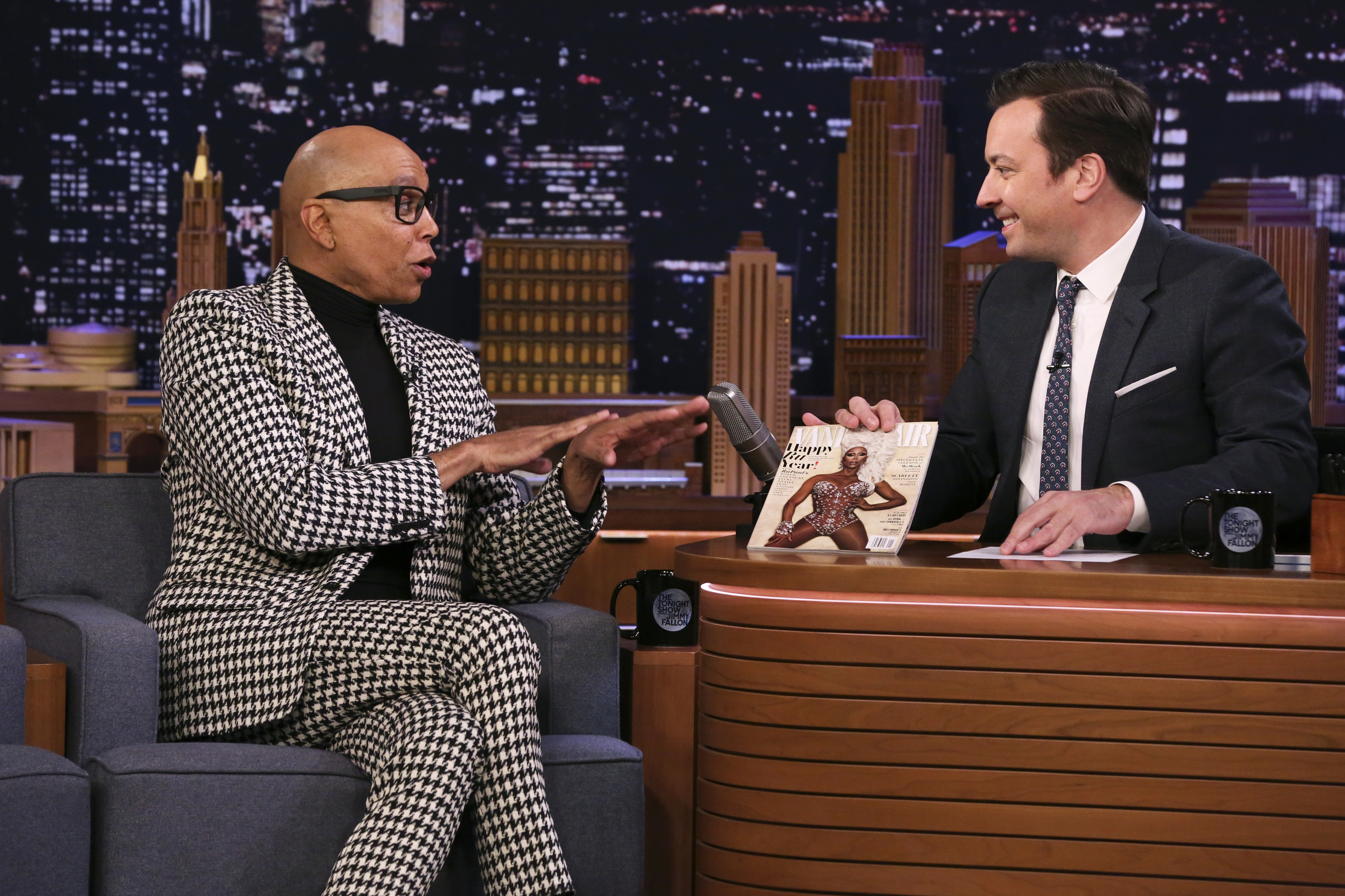 "I had a good run, y'know, 10 years in the business," Jimmy continued. "I was like, Wait, what did I do wrong? But it was so funny."
While Jimmy wasn't "canceled" off the back of this interview, he did face backlash earlier this month when he was accused of fostering a "toxic work environment" in an exposé published by Rolling Stone.