When Kylie Jenner became pregnant with her first child, Stormi, back in 2017, she famously retreated from the public eye as she tried to keep her pregnancy a secret.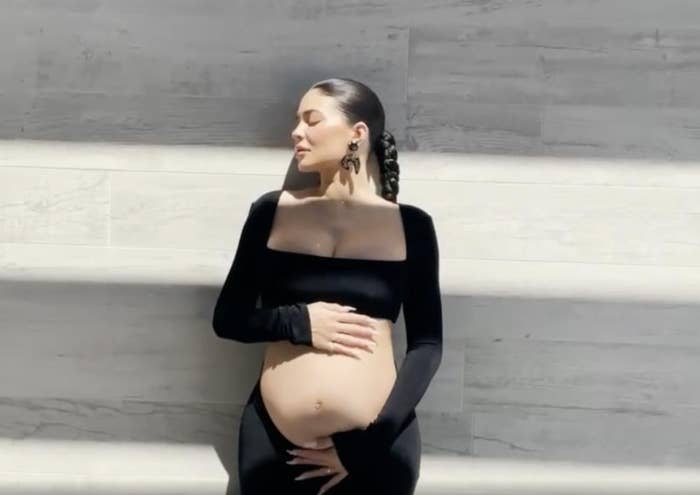 Once renowned for dominating social media during the "King Kylie" era of her teenage years, motherhood appeared to change the billionaire's approach toward how much of her private life is shared online.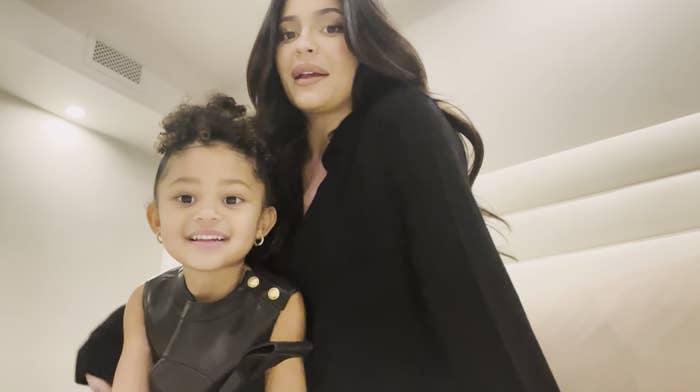 Even after she returned to Instagram to introduce Stormi to the world, it's safe to say that her posts didn't have the same pizzazz that they used to.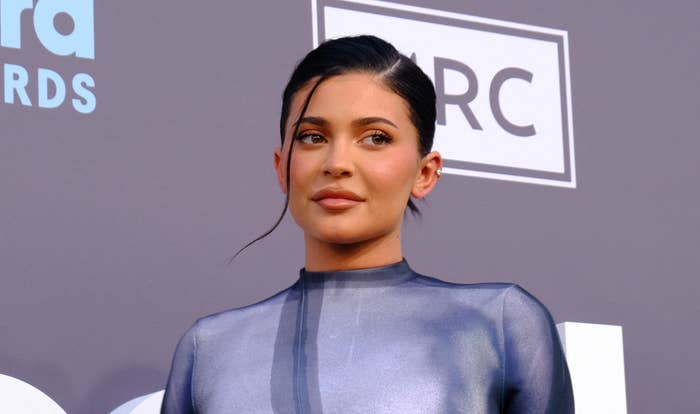 Kylie initially grew her following through candid videos and photos that offered followers an insight into her real personality.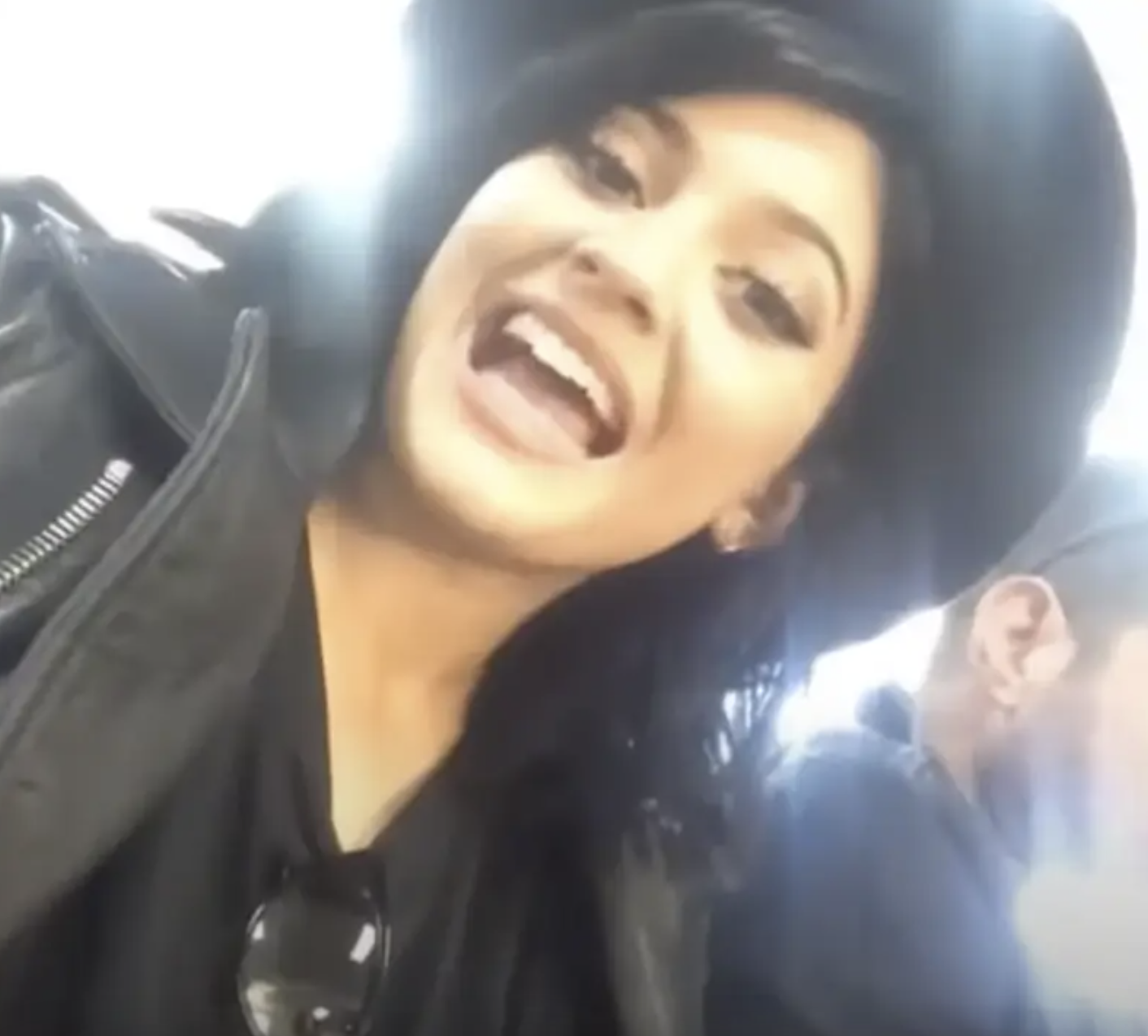 She'd share videos with her friends, pull pranks, experiment with her hair and makeup, and always managed to maintain an air of relatability despite her fame and fortune.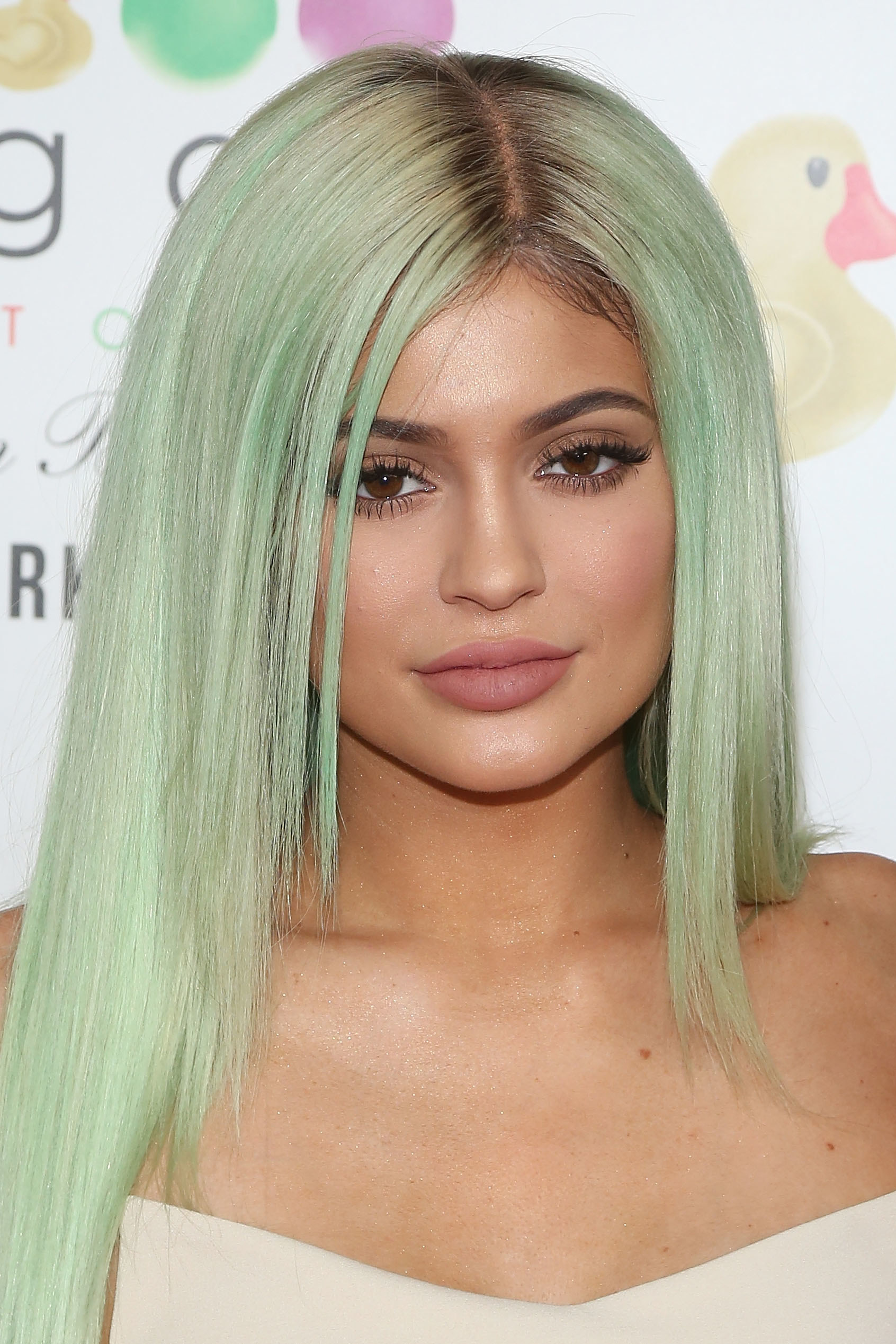 Post-Stormi, Kylie's social media uploads were mostly linked to her professional life, including promotions for Kylie Cosmetics and her other brands.
While she did — of course — still share selfies and photos with her family, they seemed much more curated and posed in stark contrast to the organic snapshots from her teenage years.
Her public appearances and scenes on her family's reality show, Keeping Up With the Kardashians, also became less and less frequent, and it wasn't long before her round-the-clock social media presence that placed personality at the forefront was established to be a thing of the past.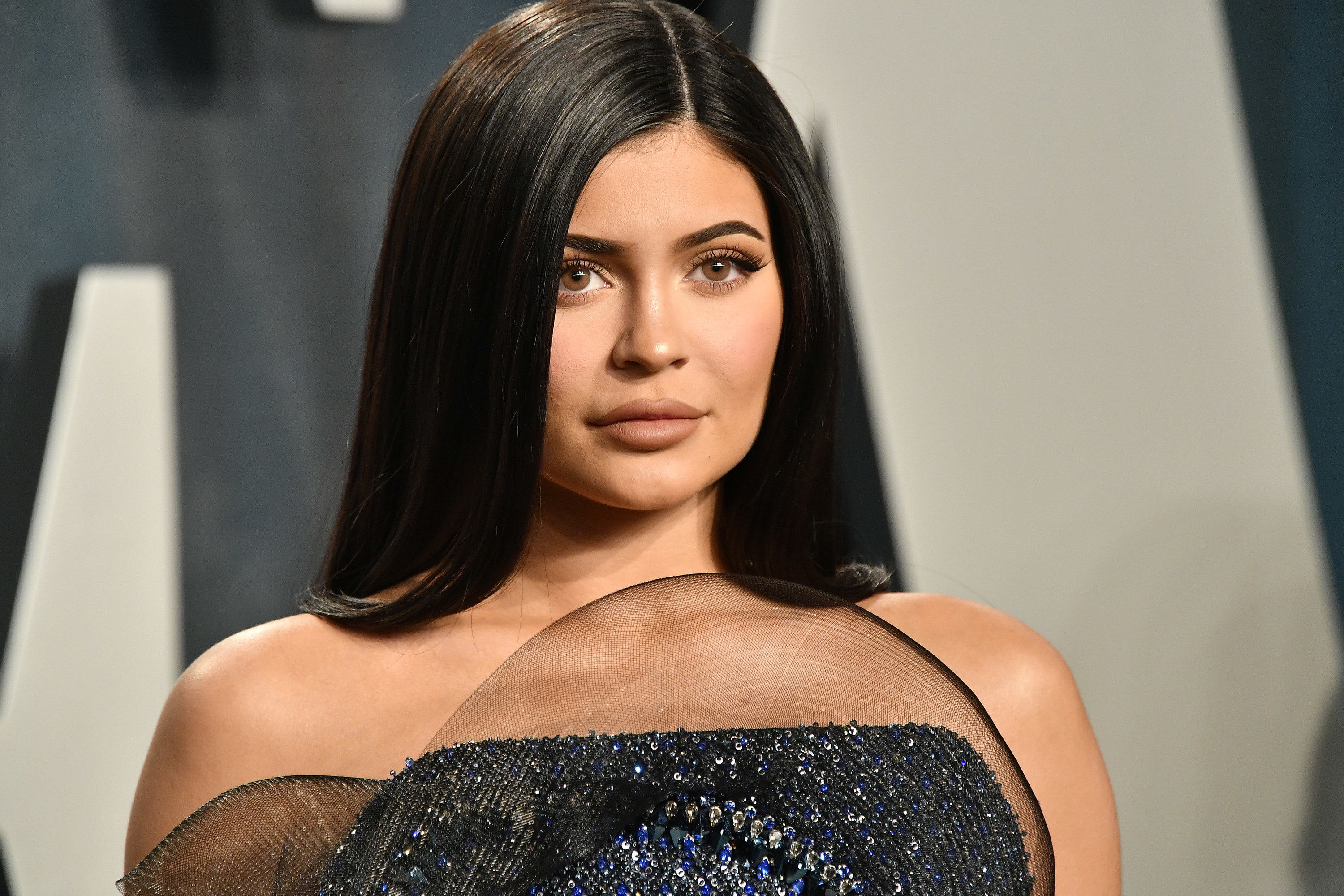 And when Kylie got pregnant again last year, she took an even bigger step back from social media, prioritizing her privacy in a way that added an air of mystery to the once-public star.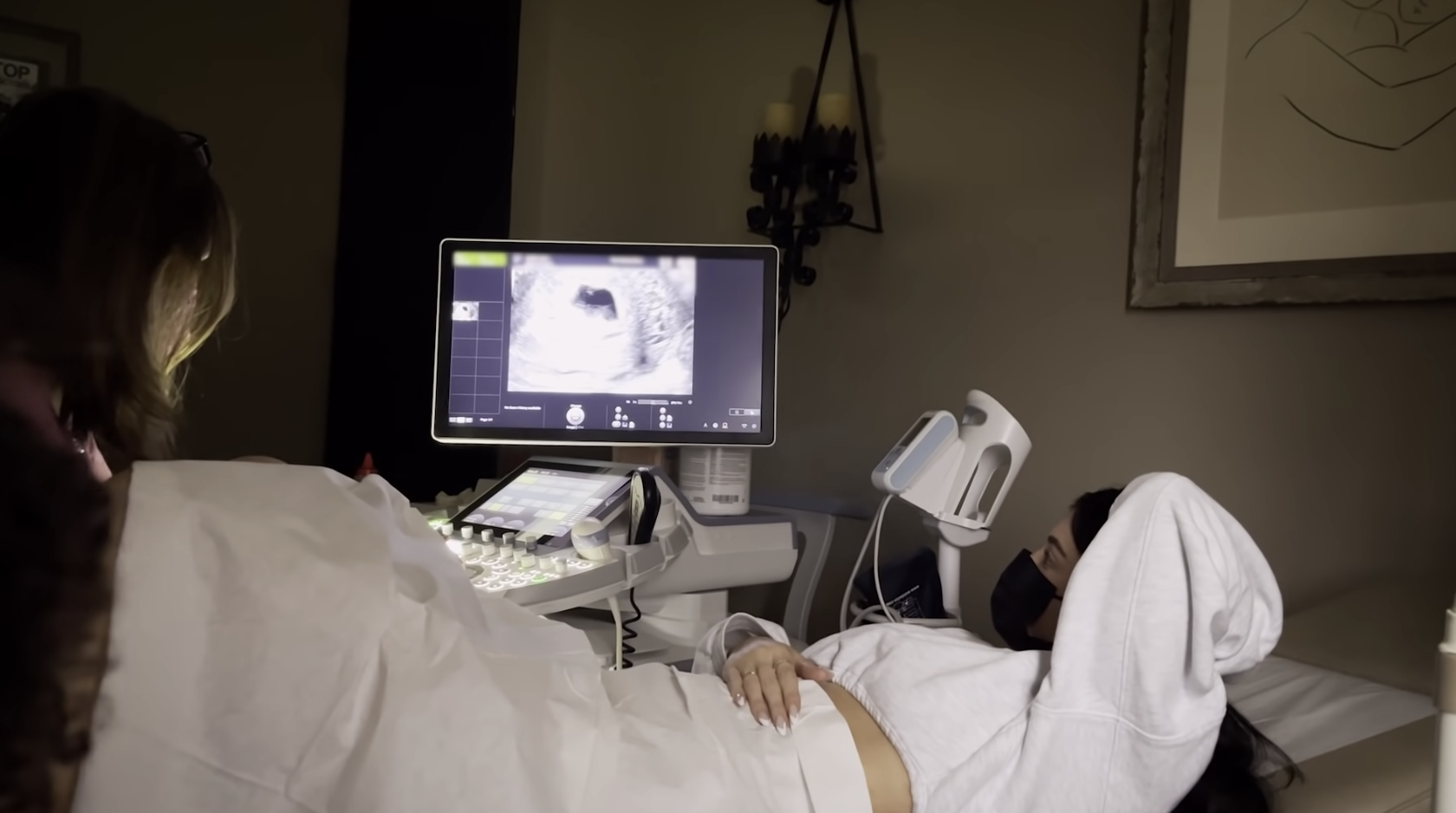 The extreme privacy continued once her son was born in February, with Kylie still yet to reveal his name or share a photo of his face.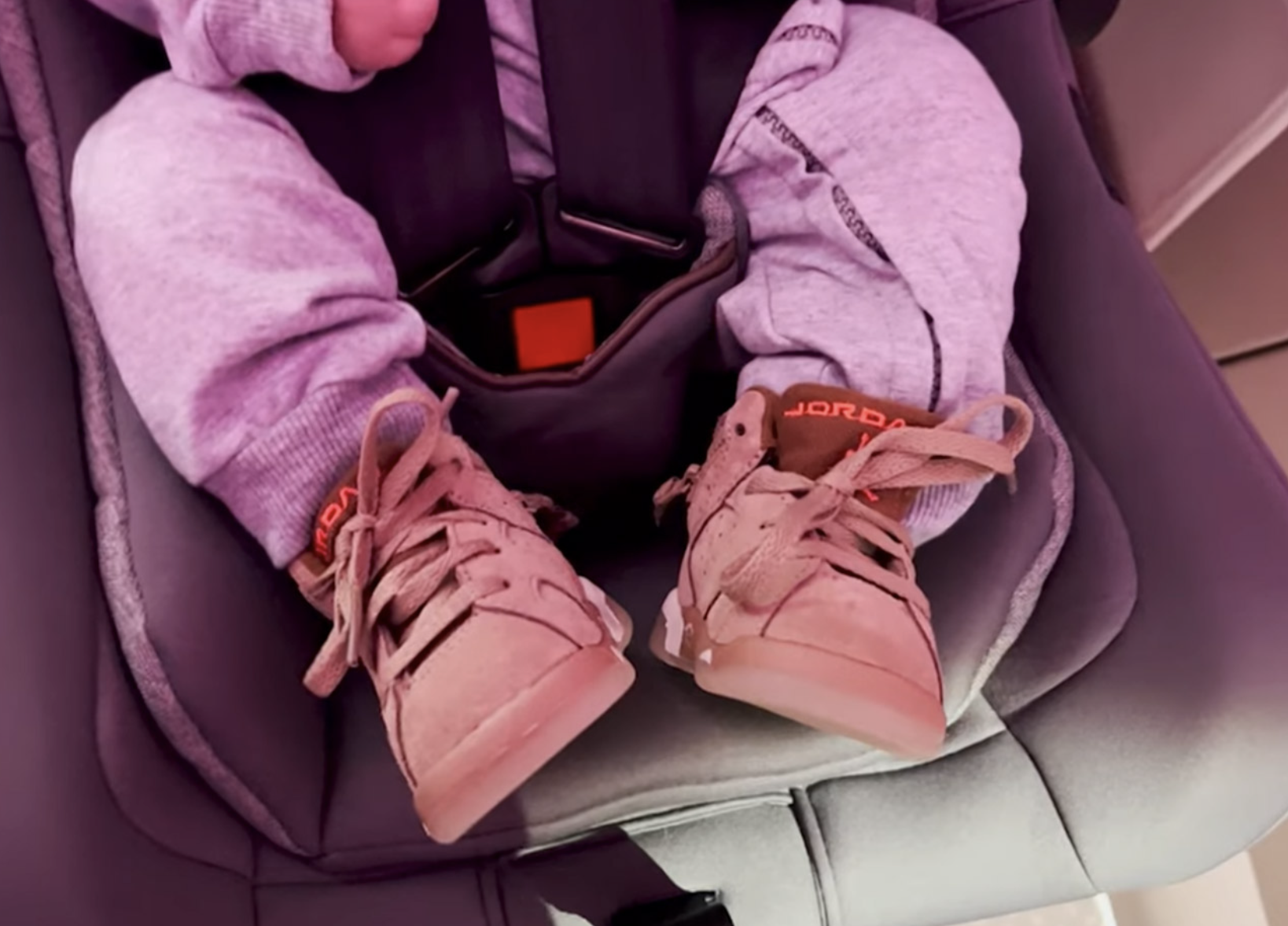 But in interesting contrast, Kylie's posts with her daughter have only increased — and fans have noticed that glimmers of "King Kylie" have started to rise to the surface again.
While her Instagram grid still remains mostly professional and curated, Kylie has been utilizing her Instagram story and growing TikTok page for more personal and lighthearted uploads.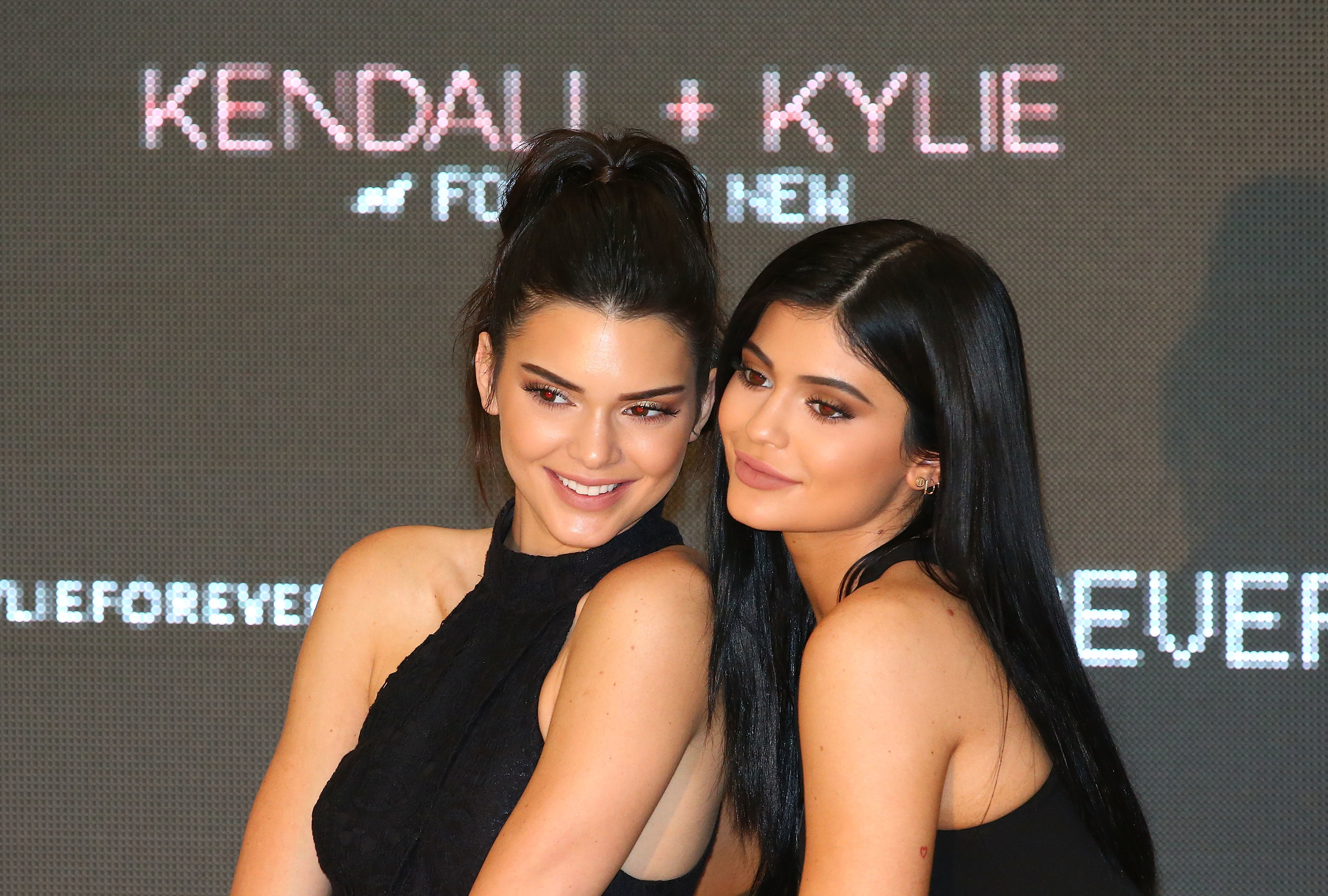 Kylie playfully called Kendall "cucumber girl" in reference to her viral moment on The Kardashians earlier this year and also uploaded inside footage from Kourtney's reception and disco.
The star's posts have increased in both frequency and their carefree nature, with fans theorizing that Kylie is using TikTok as an outlet to showcase her personality once again — with funny videos of her pranking her mom, Kris Jenner, also being shared on that platform.
Poignantly, one upload showed Kylie lip-synching to a viral audio clip of herself speaking during a 2017 episode of Life of Kylie. "Dude, I'm getting my personality back, though. Like, I'm feeling like myself again… I really was not myself," she says in the clip.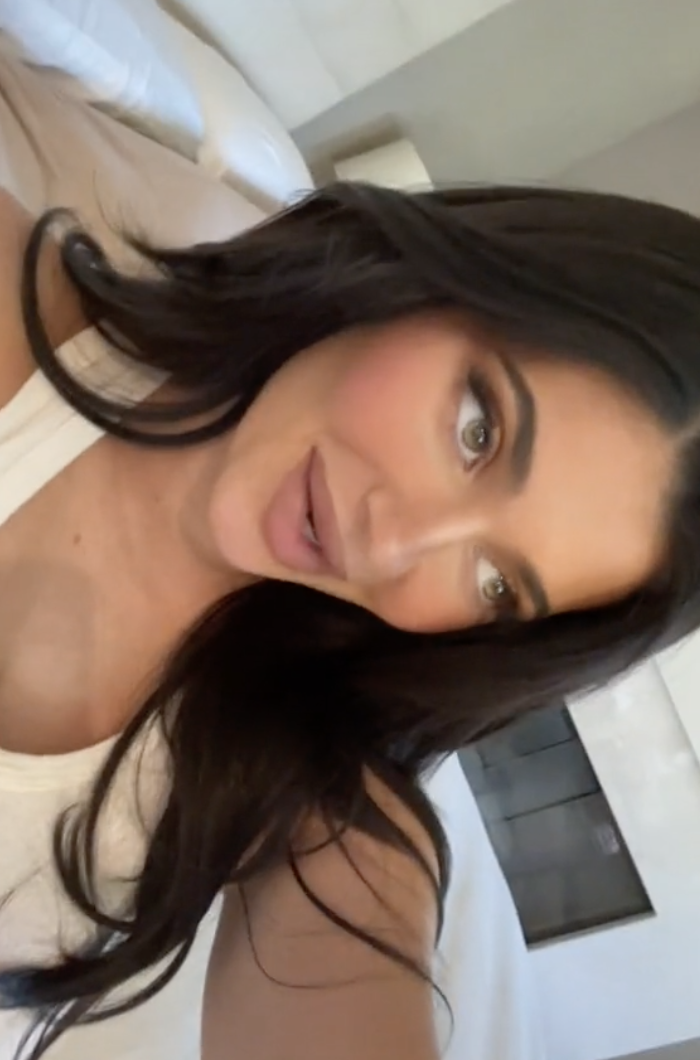 The video's caption stated that this was a reference to her "postpartum hormones" leveling out after her second pregnancy, but it also appeared to suggest that she is fully aware of her slow rebrand back to her "King Kylie" peak.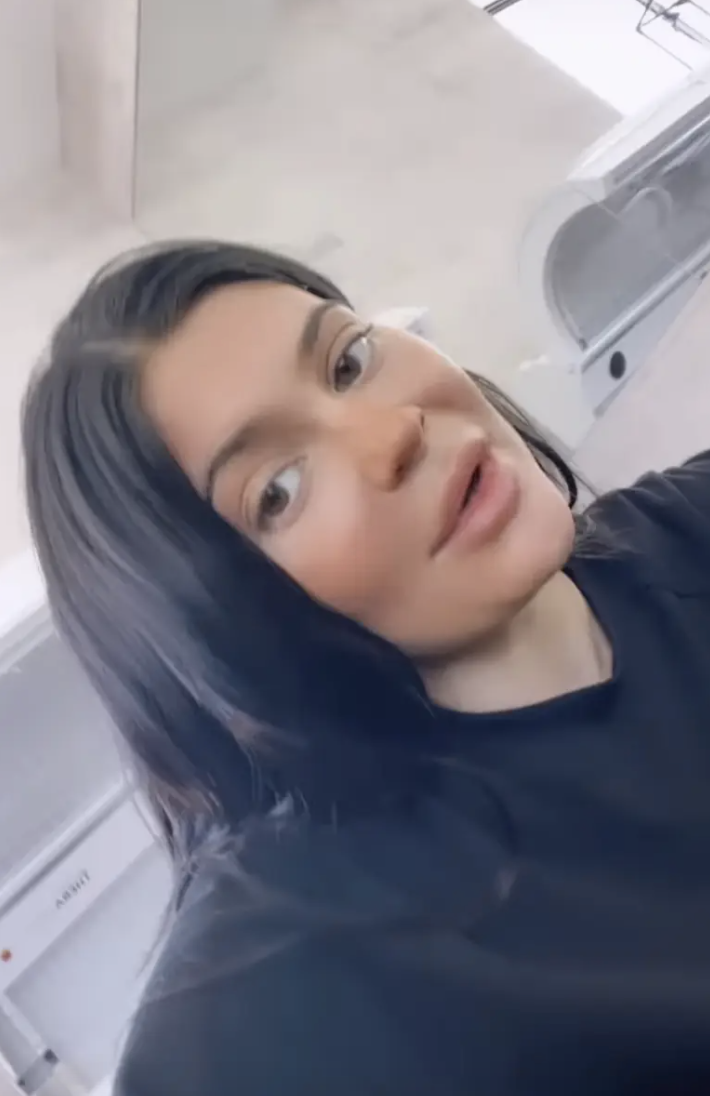 In sharing more of her personality with followers again, much of Kylie's comeback has also centered around her love of cooking, and she has posted a variety of videos online of herself making her partner, Travis Scott, food.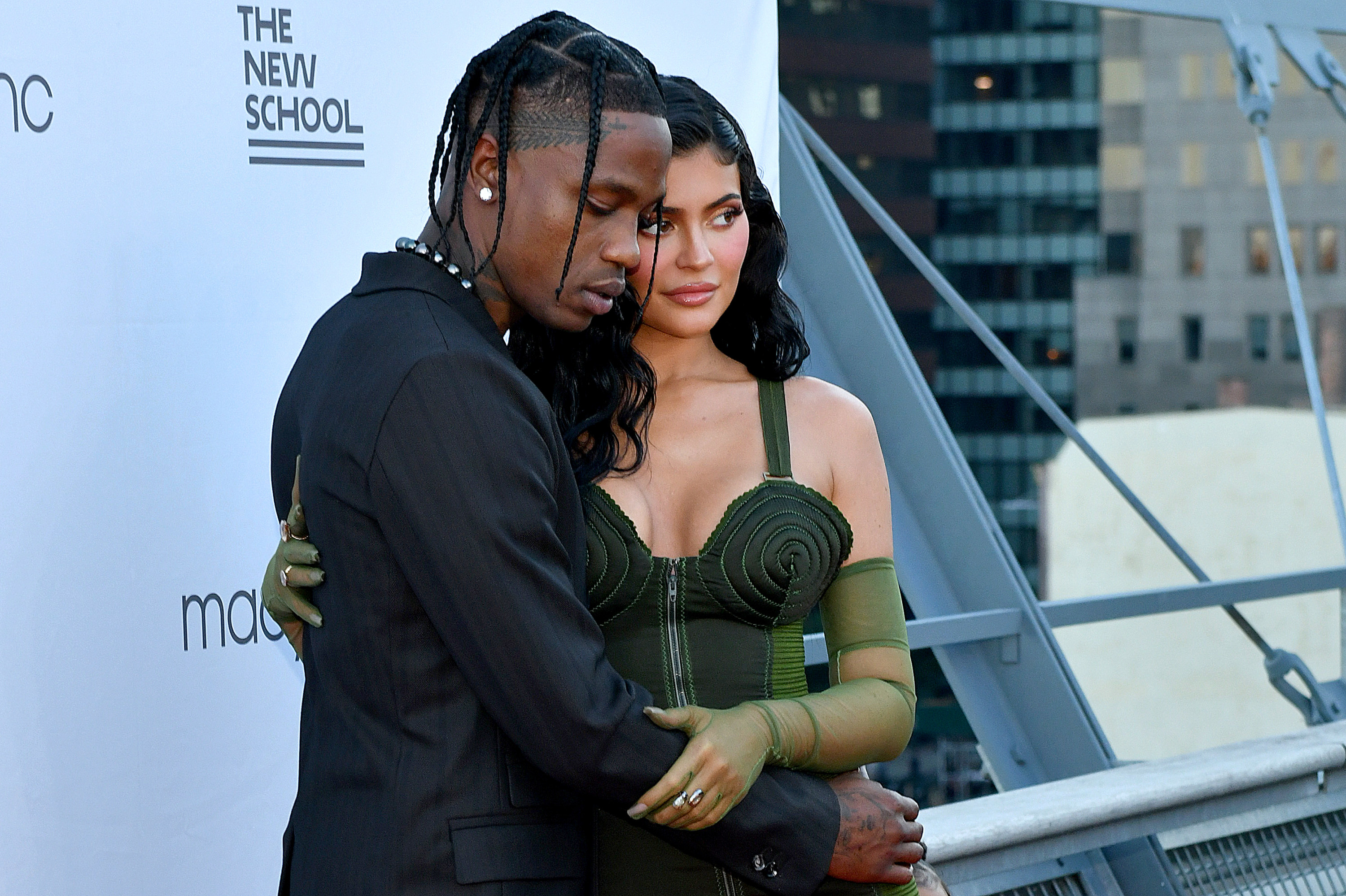 And on Wednesday, she filmed sandwich ingredients laid out on her kitchen counter, including Amoroso rolls, condiments, vegetables, meats, and cheeses before showing off the finished lunch she'd made for Travis and herself.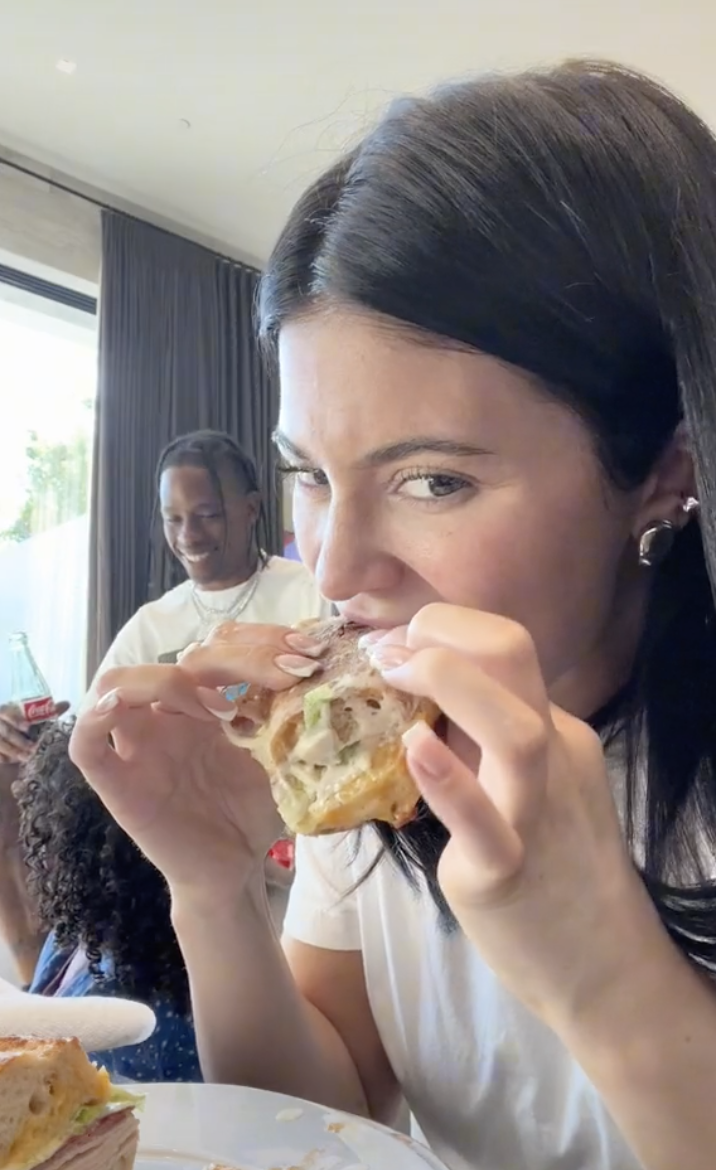 Kylie also shared a video of the sandwich-making process to TikTok, where she could be heard saying: "It looks beautiful… It does look beautiful."
"I'm convinced you either loooooove mayo or absolutely hate it," she added in the caption.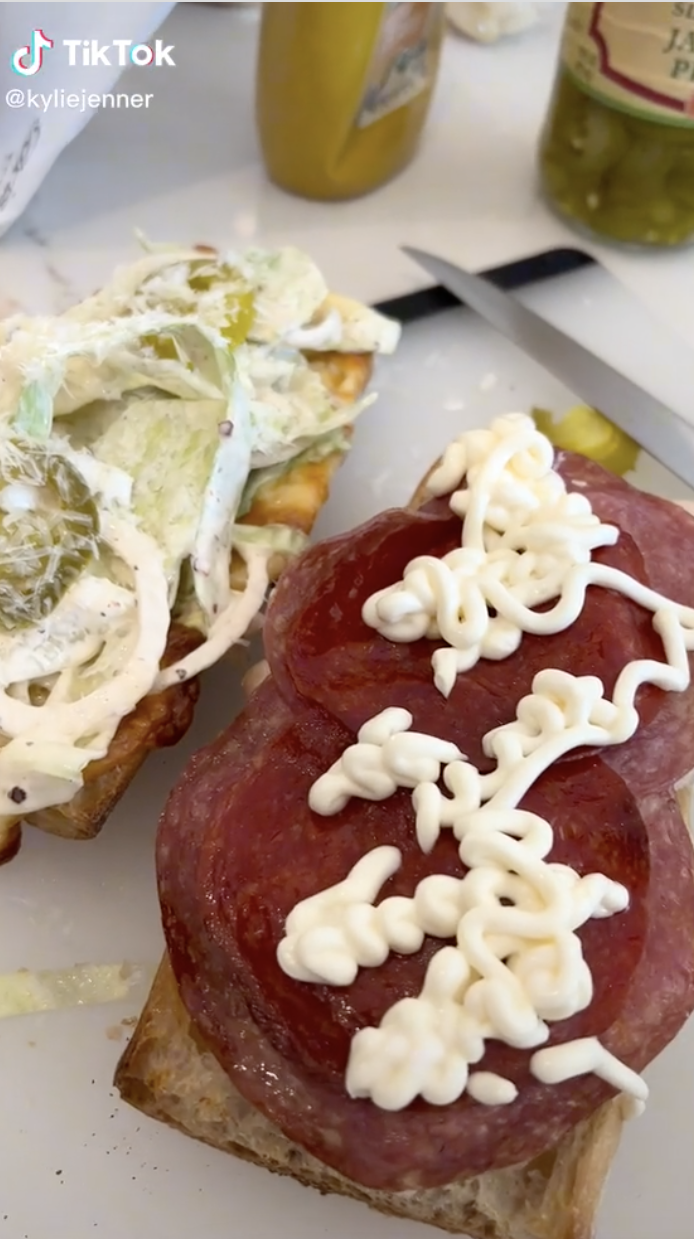 The posts were particularly exciting for Instacart delivery driver Pablo Tamayo, who had previously taken to his TikTok page to tell followers about his experience of delivering the lunch meats to Kylie's Los Angeles mansion on Wednesday.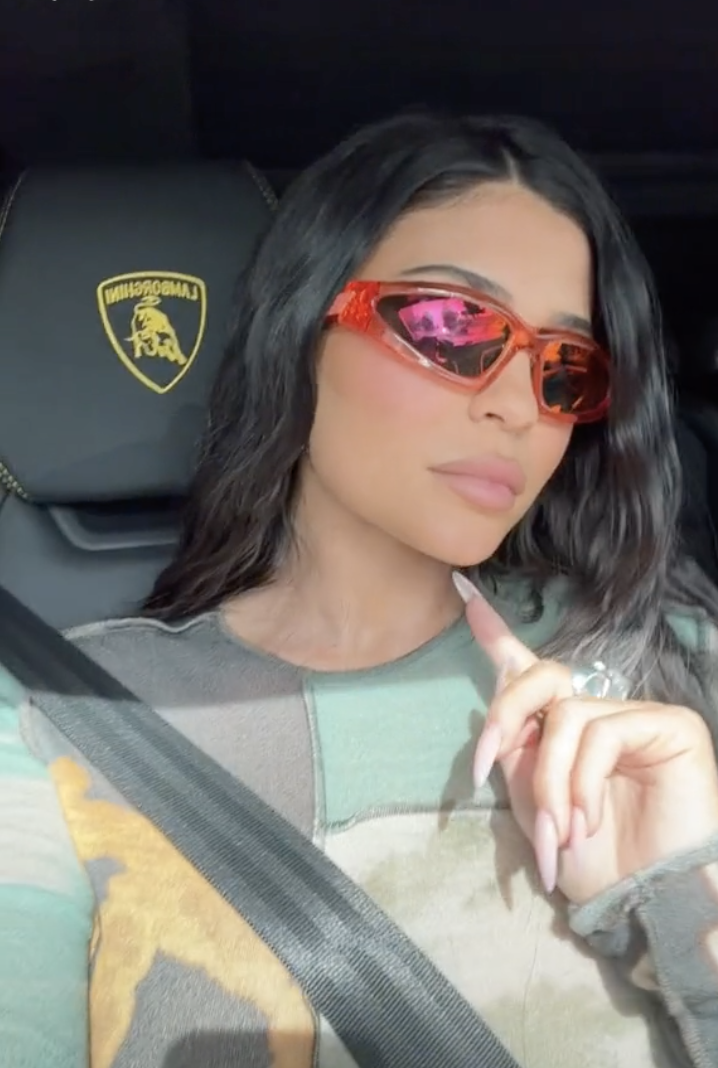 The incredibly high-energy video, which quickly went viral, was posted alongside the caption: "I CANNOT MAKE THIS SHIT UP i just delivered to Kylie Jenner😭😭" and in the clip, Pablo breaks down his exact version of events — right down to claiming to hear Kylie's baby son cry.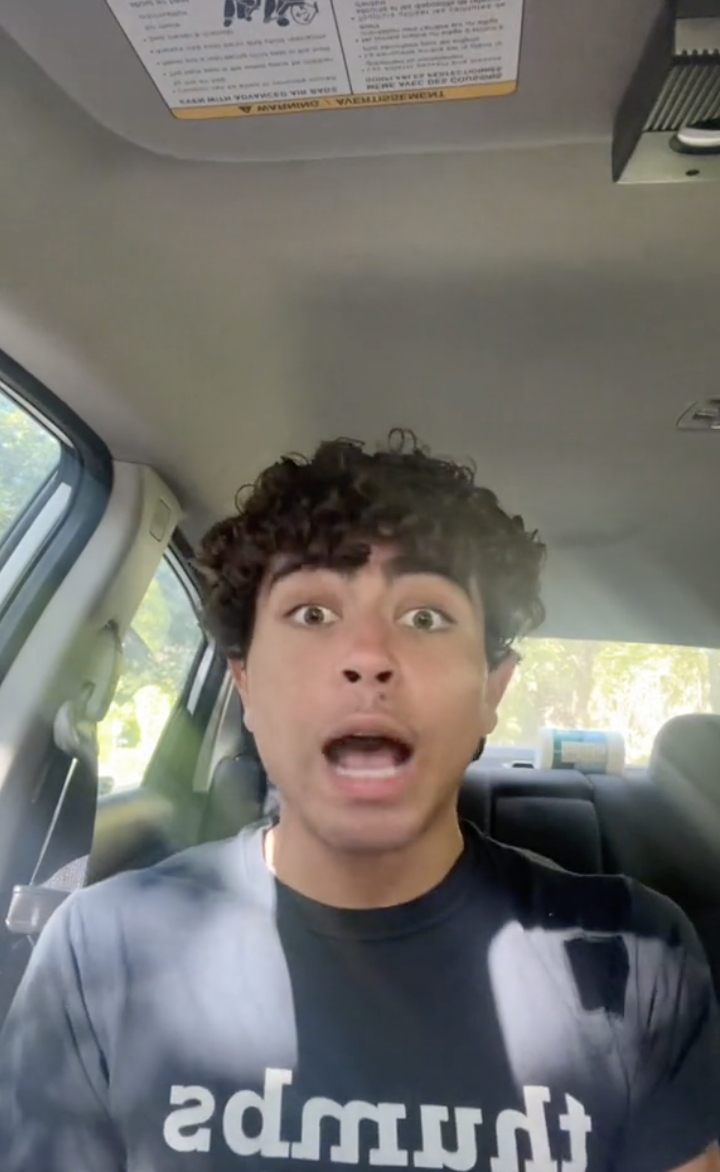 The delivery driver says that he picked up an Instacart order for $12 to be delivered to an address in West Hollywood. "As I'm driving by, I see all this security and stuff, I'm like: 'Wait, this house looks so familiar, why?'" he tells followers.
Pablo then realized that he recognized the house to be Kylie's, and he got pictures of it up on Google to confirm before making the stop.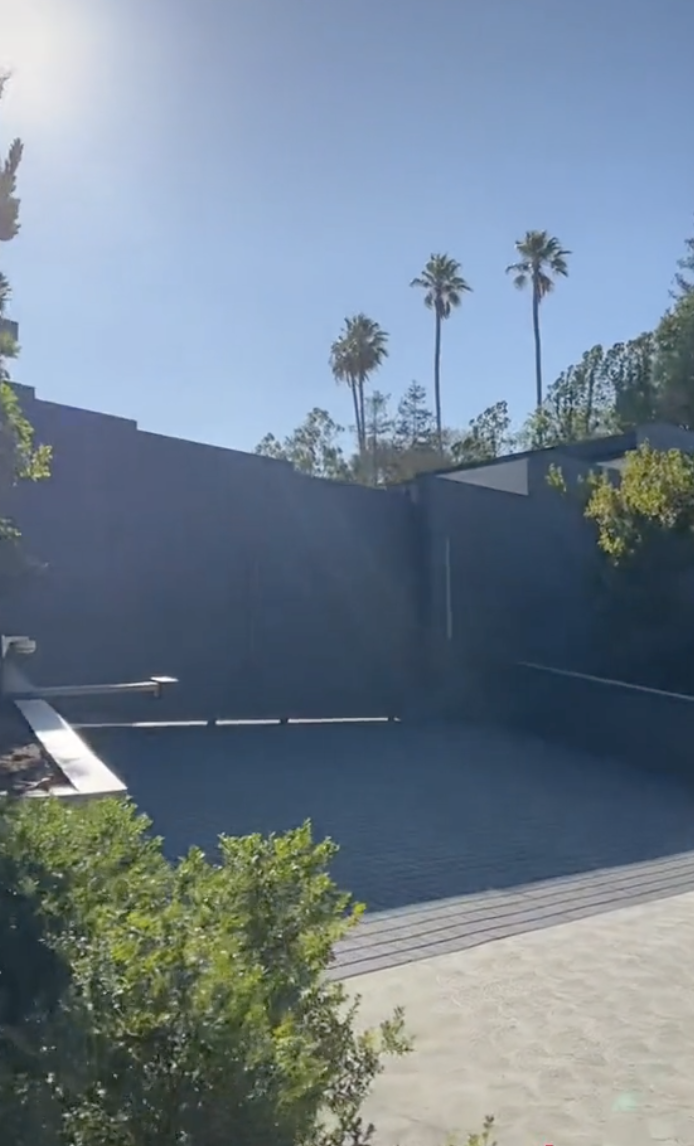 Showing the contents of the delivery, which included a packet of cold meat, Pablo jokes: "It's literally a $12 order for fucking pepperoni, this bitch could have paid me more!"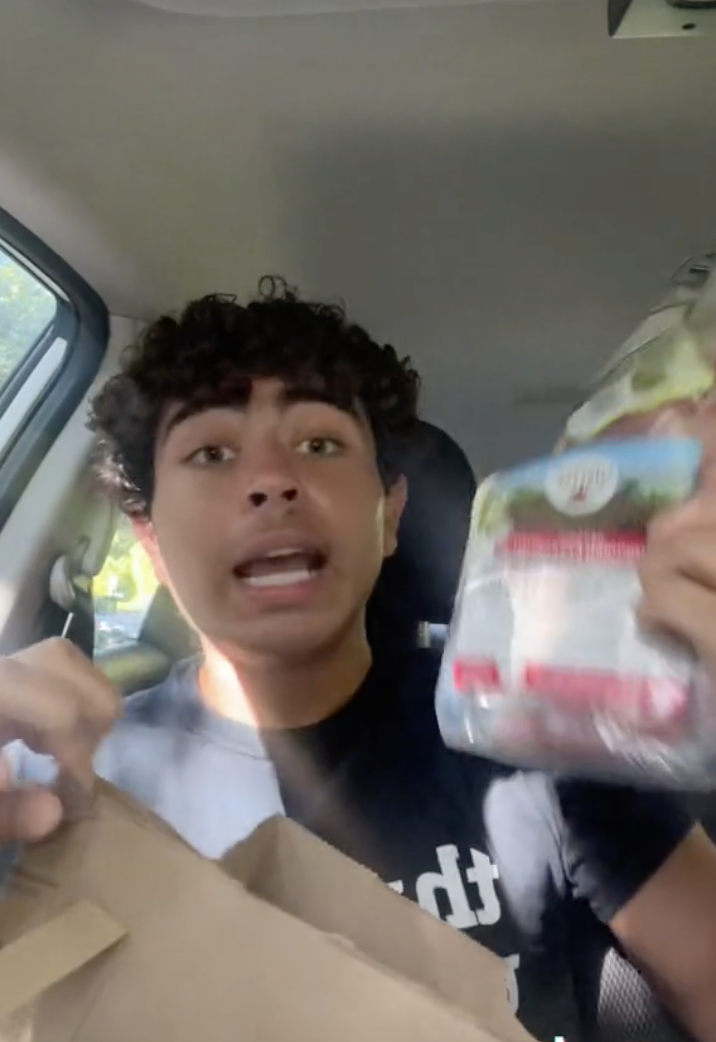 "It's under the name 'Ashton,'" he continues. "So I'm guessing it's for her assistant or something, but they said I can't leave it out, that I have to call and I have to go to the gate. I'm nervous, I'm shaking."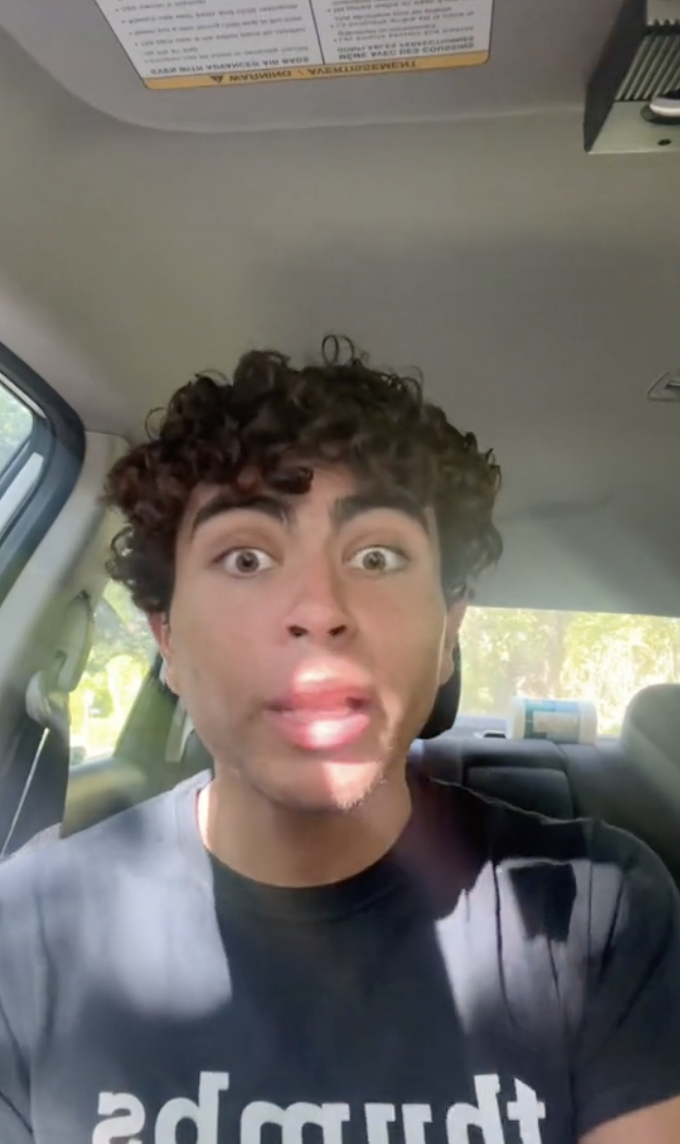 "I swear I'm going to see Stormi outside, and she'll be like: 'Who are you? You look poor,'" Pablo says. "I don't know, I'm nervous."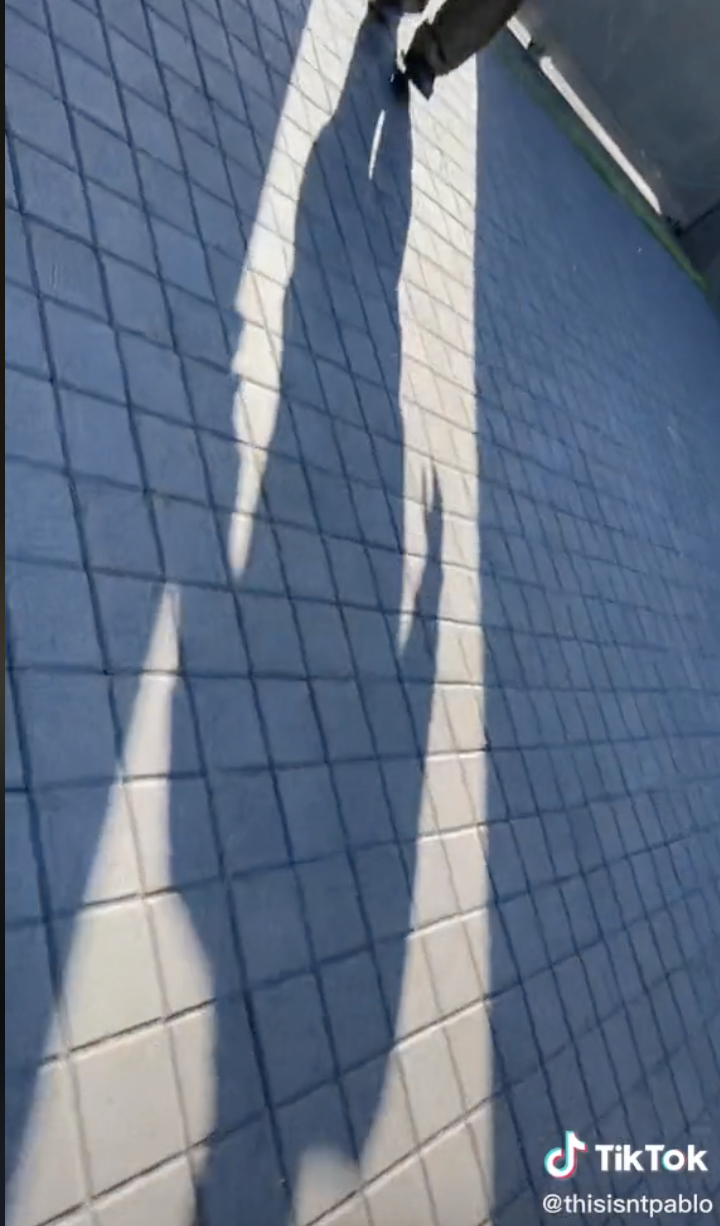 Pablo then filmed as he met a man outside of the gate to hand the delivery over, but the video cuts as he asked them if it was Kylie's house.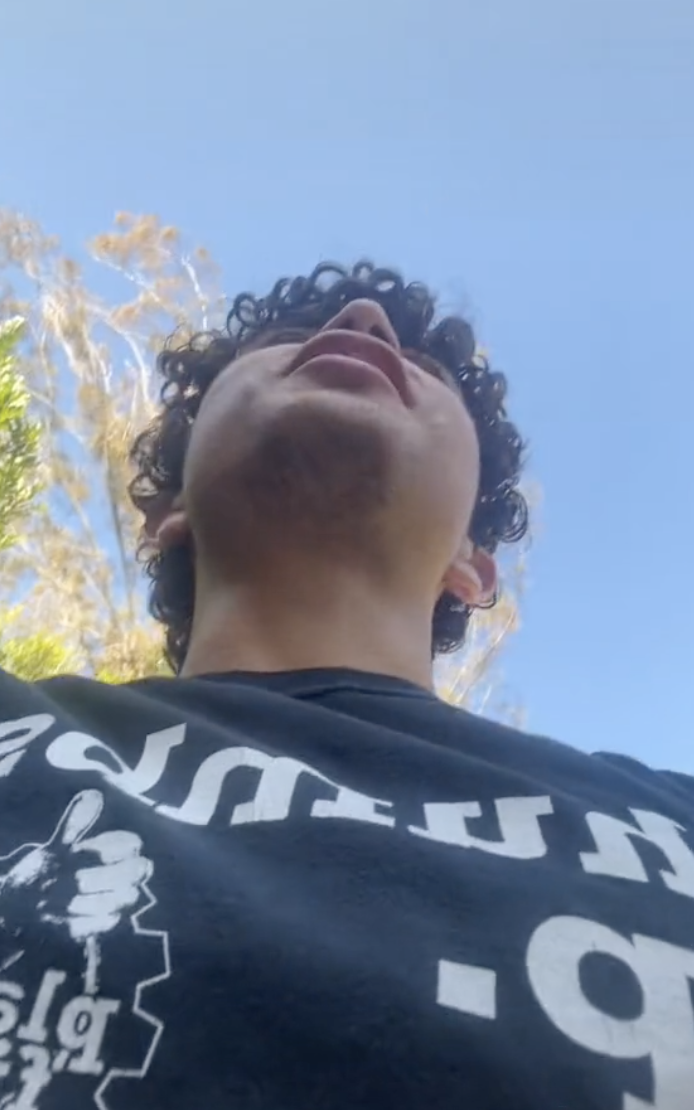 The TikTok user resumed filming once he was back in his car, saying: "I asked: 'Is this Kylie Jenner's house?' And he said, 'Yeah.' He said, 'Oh, come with me,' just to bring it in."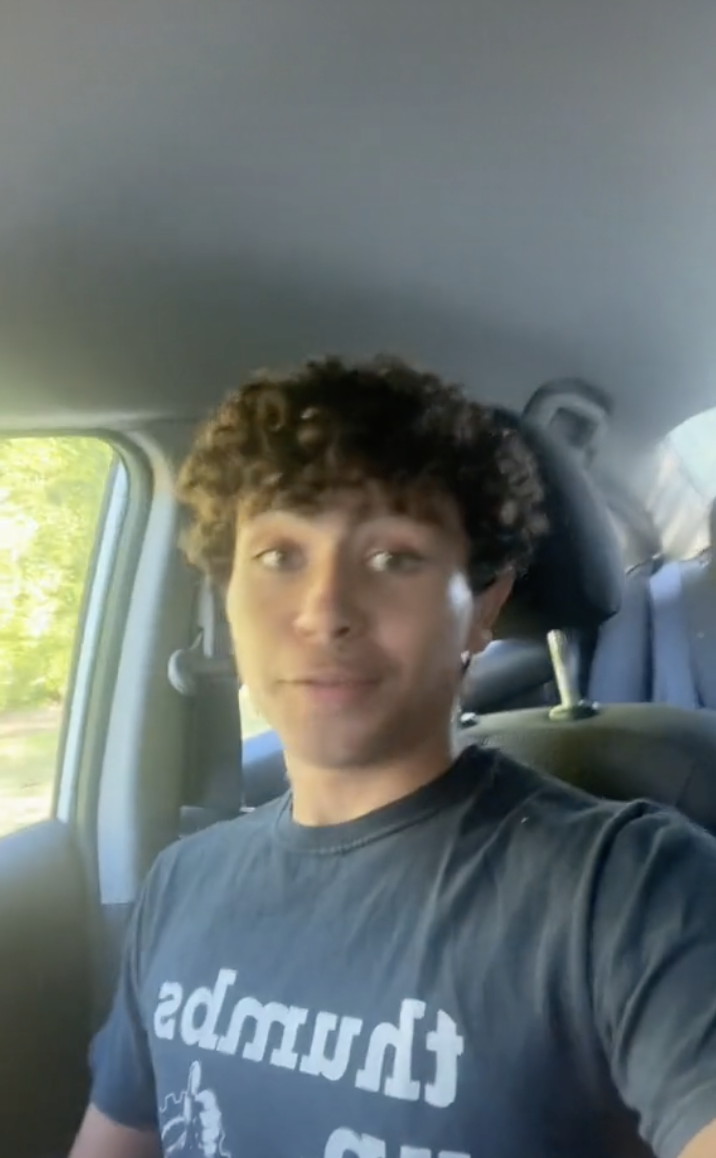 "I literally walked in there, the gate is closing behind me, I'm walking through this little pathway with, like, a river beneath it and I just leave it at the front door," Pablo claims.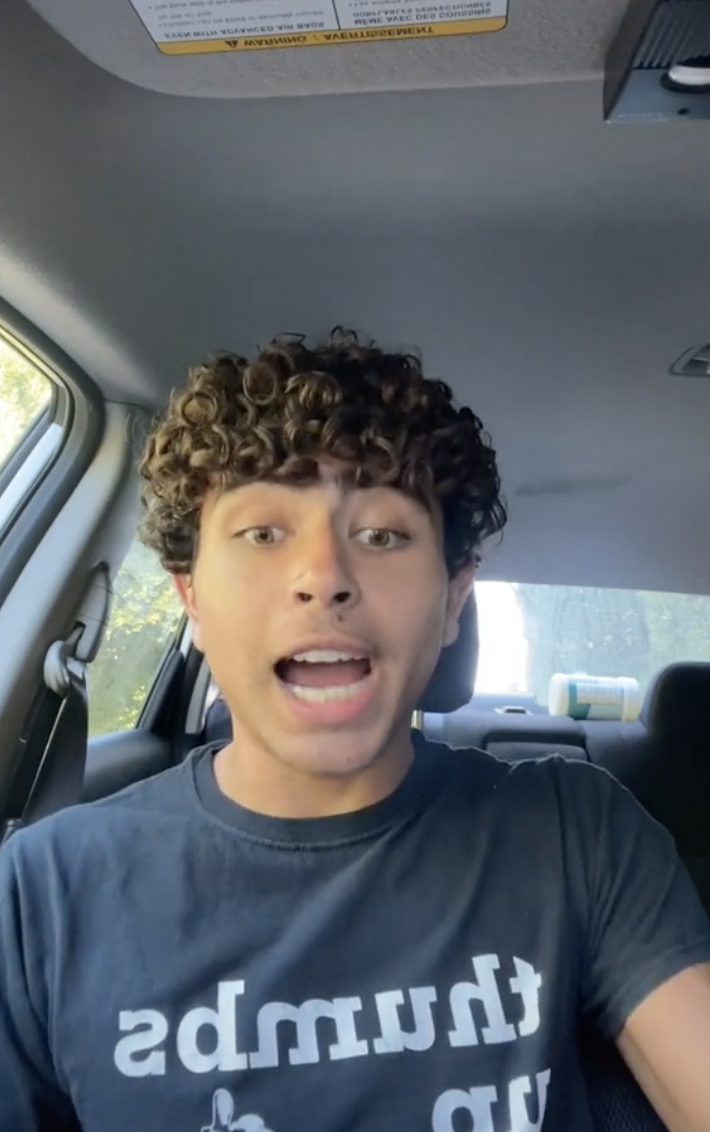 "I get to look into the whole house," he went on. "I see all these assistants, all these maids, and shit. I didn't see Kylie and I didn't see Stormi, but I swear I heard a baby scream."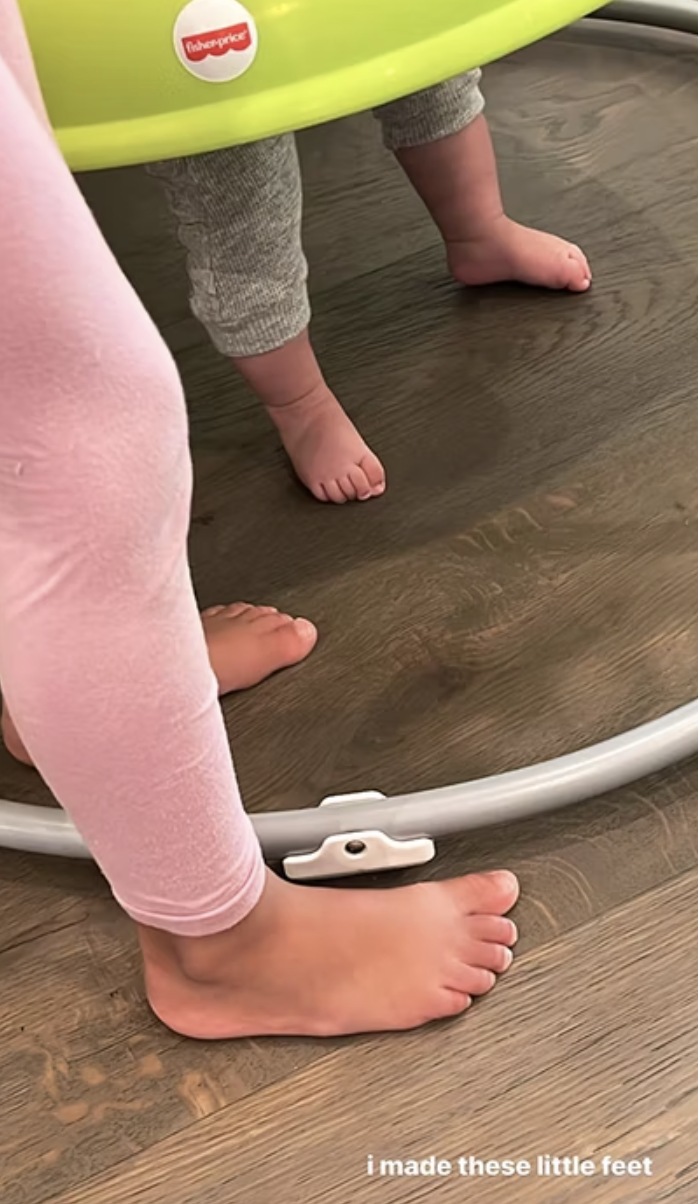 Pablo later expressed his excitement and shared a screenshot of Kylie's Instagram story as he replied to a comment from a viewer that read: "Girl, the pepperoni that you delivered is on her story!"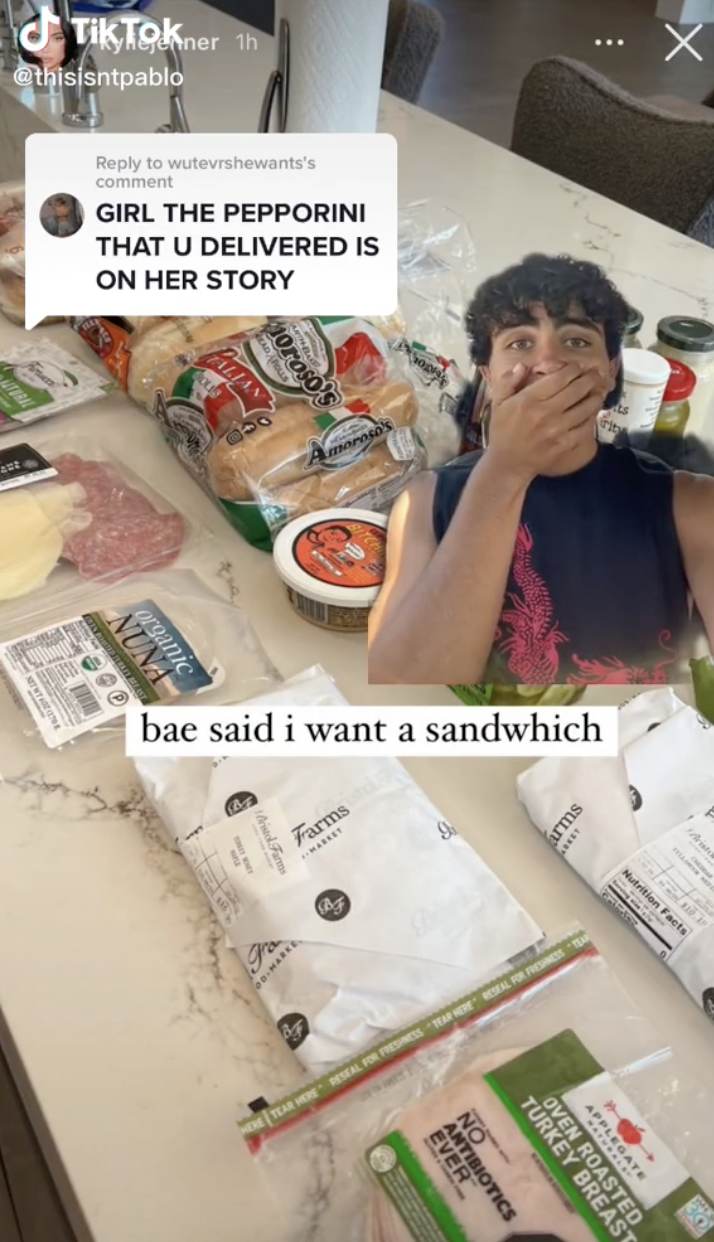 But Kylie has used her renewed social media presence to set the record straight, calling Pablo out online as she accused him of "lying for attention."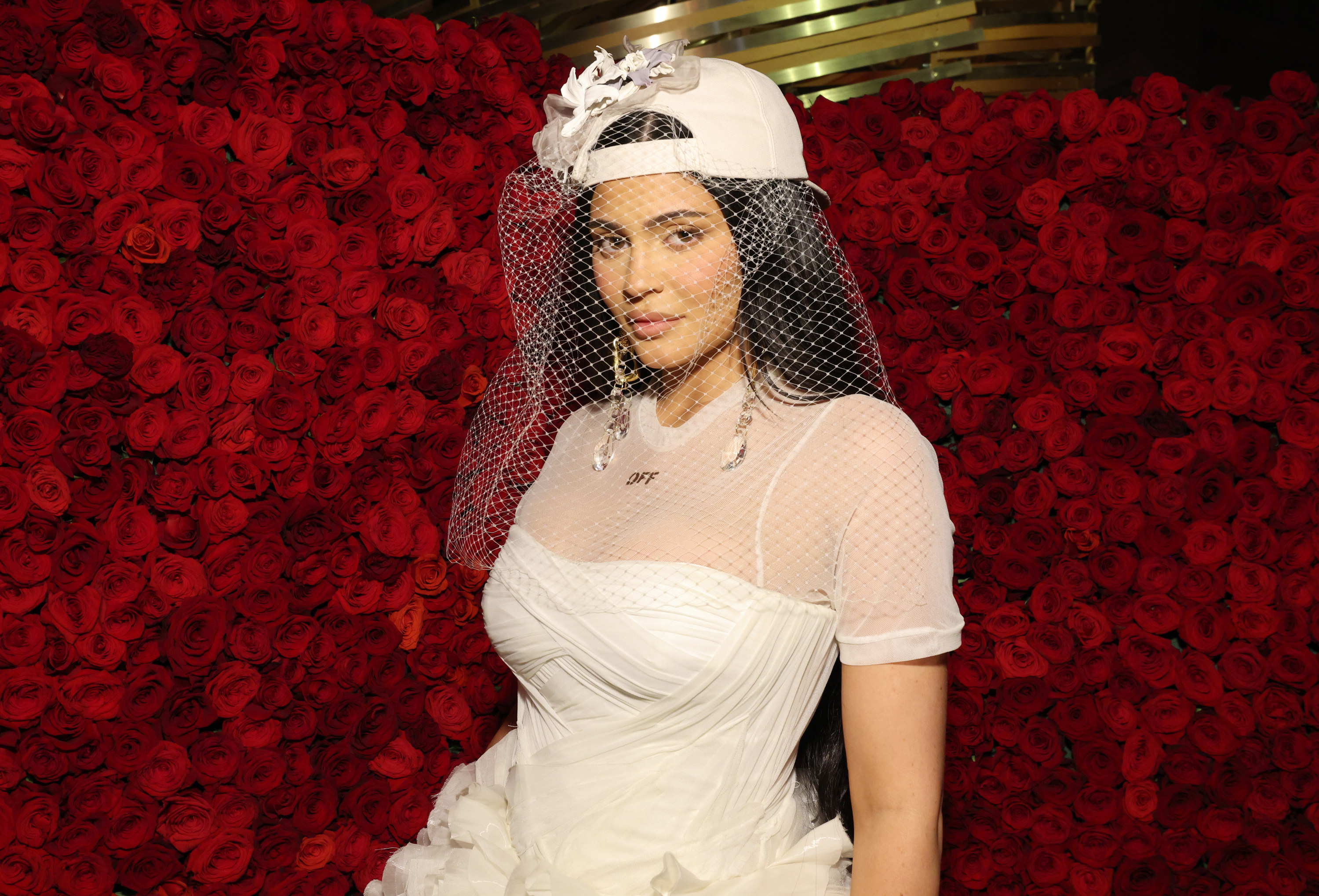 While she didn't tag Pablo directly, she wrote in the comment section of the TikTok video about her sandwich: "i did not order this myself! he WAS tipped through the app. lied too about seeing through my windows and hearing my son cry??"

"no one comes through the gate!" she added in a second comment. "the river?? no river. the lying for attention rubs me up the wrong way sorry. recipe coming soon lol."

And after some fans seemingly expressed their confusion, Kylie wrote in a third message: "if you don't know what i'm talking about just carry on 🤣💗🙏🏼"

Pablo has not yet replied to Kylie's comments, and the two videos that he posted are still live on his TikTok page.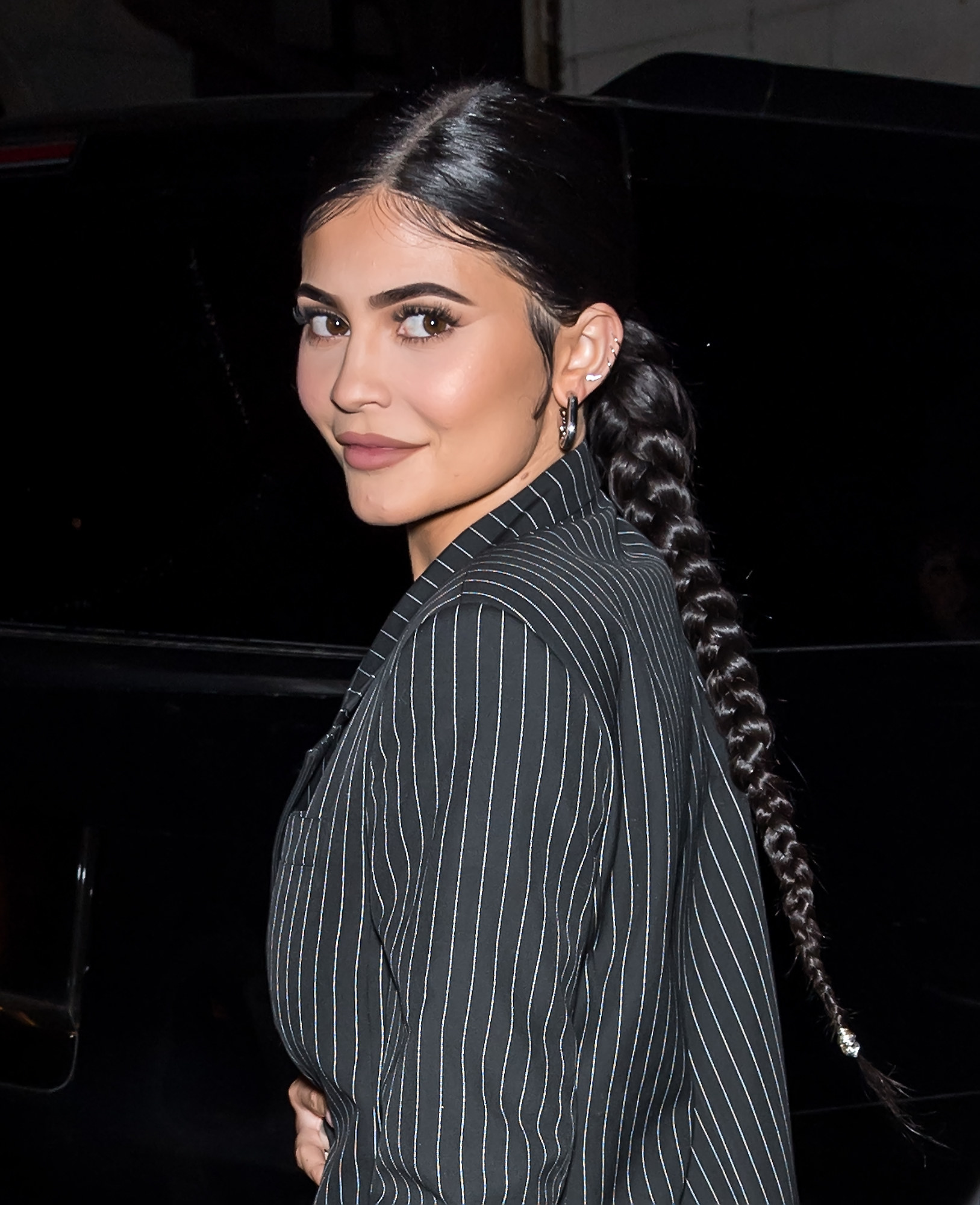 But if Kylie taking the time to call out a TikTok user for apparently lying isn't definitive proof that King Kylie is well and truly back, then I don't know what is.