In a world where keeping up with the Kardashians comes as naturally to some people as breathing, you'd still be forgiven for forgetting that Kylie Jenner gave birth to her second child earlier this year.
She and her boyfriend, Travis Scott, revealed that their son was born on Feb. 2, 2022 — the day after their four-year-old daughter, Stormi's, birthday.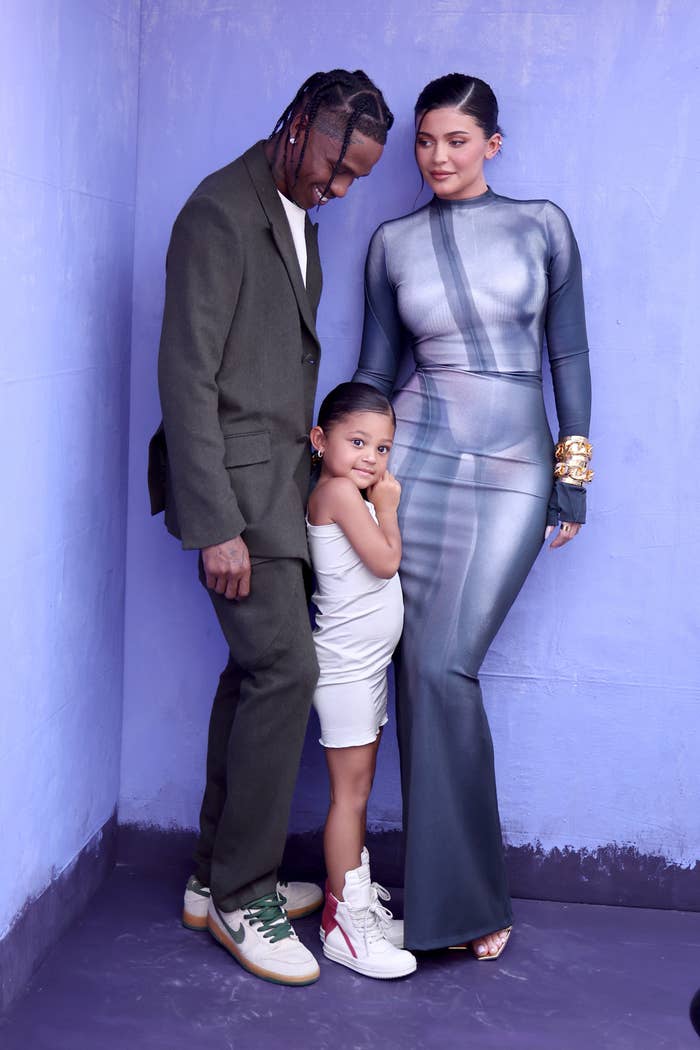 Shortly after his birth, Kylie posted on Instagram that his name was Wolf — but the following month she revealed that they'd had a change of heart.
"FYI our son's name isn't Wolf anymore," she wrote on her Instagram Story. "We just really didn't feel like it was him. Just wanted to share because I keep seeing Wolf everywhere."
The clarification came shortly after Kylie had shared a 10 minute-long documentary that chronicled her pregnancy and son's birth, including heartfelt messages to him from her mom, Kris Jenner, and sisters.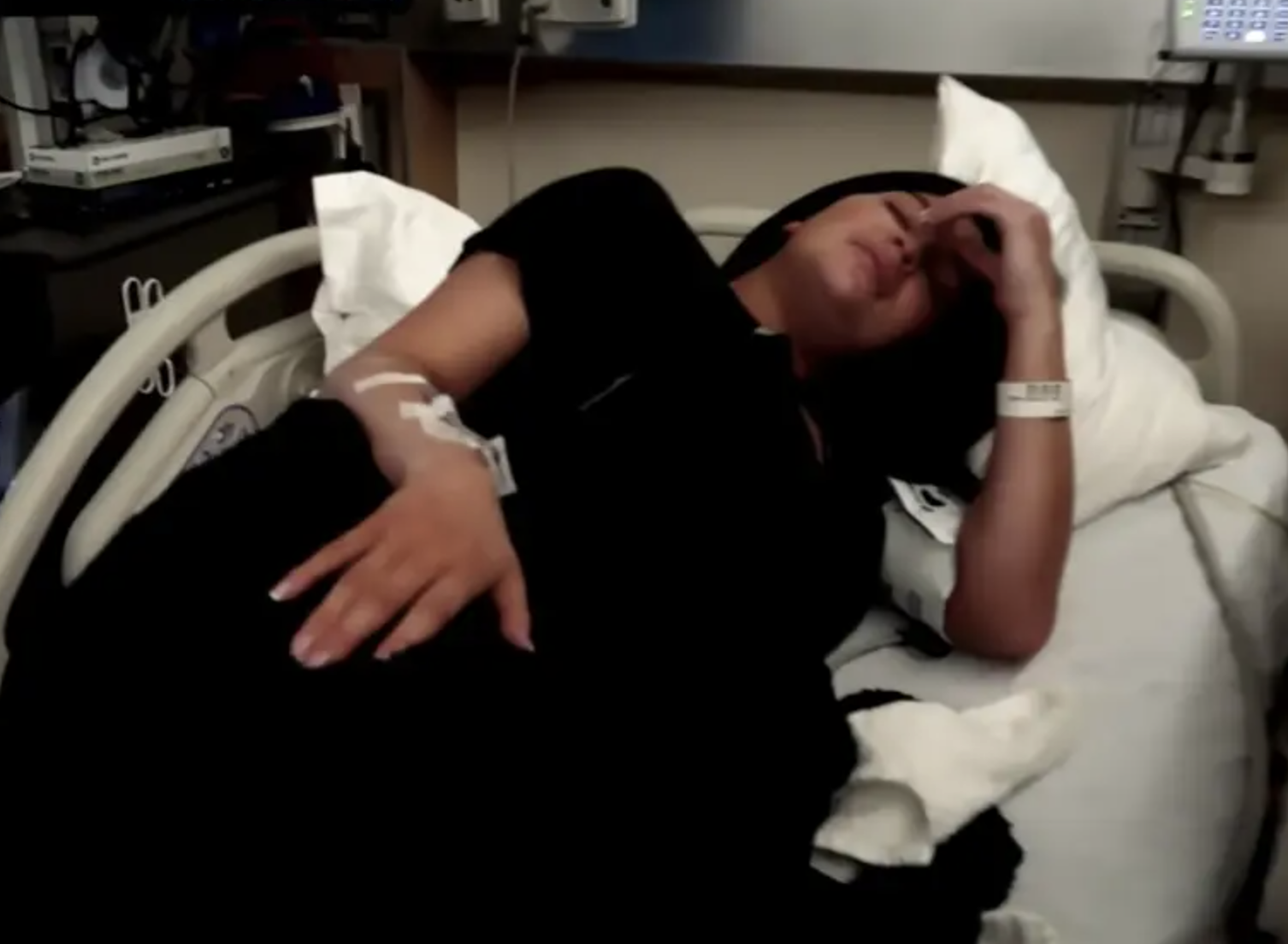 But ever since, things have been uncharacteristically quiet on the baby front, aside from the occasional glimpse at his feet in Kylie's vlogs and social media posts.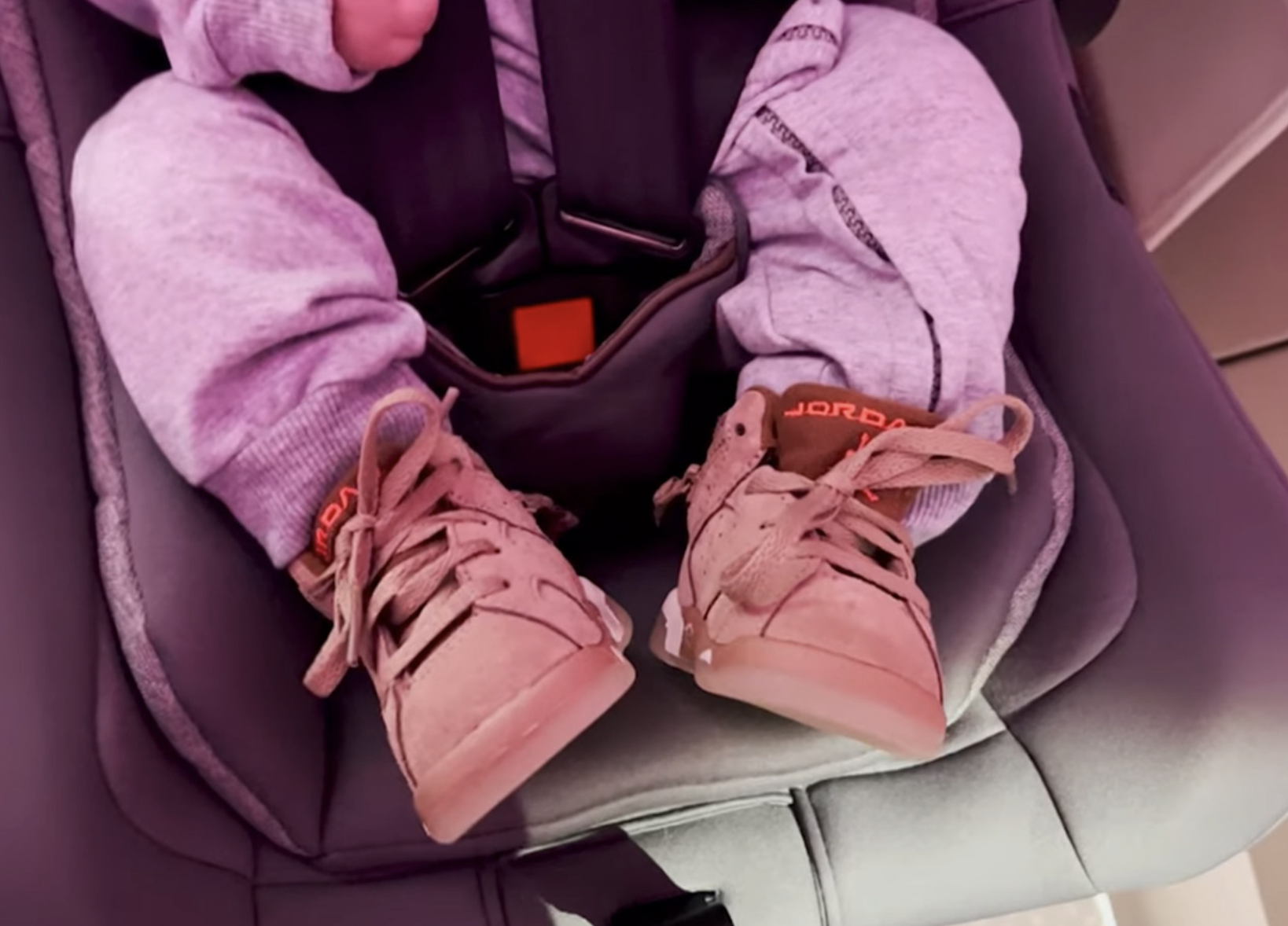 Kylie even appeared to attend her sister Kourtney Kardashian's wedding in Italy with just Stormi as her newborn was nowhere to be seen in any of the family's social media posts.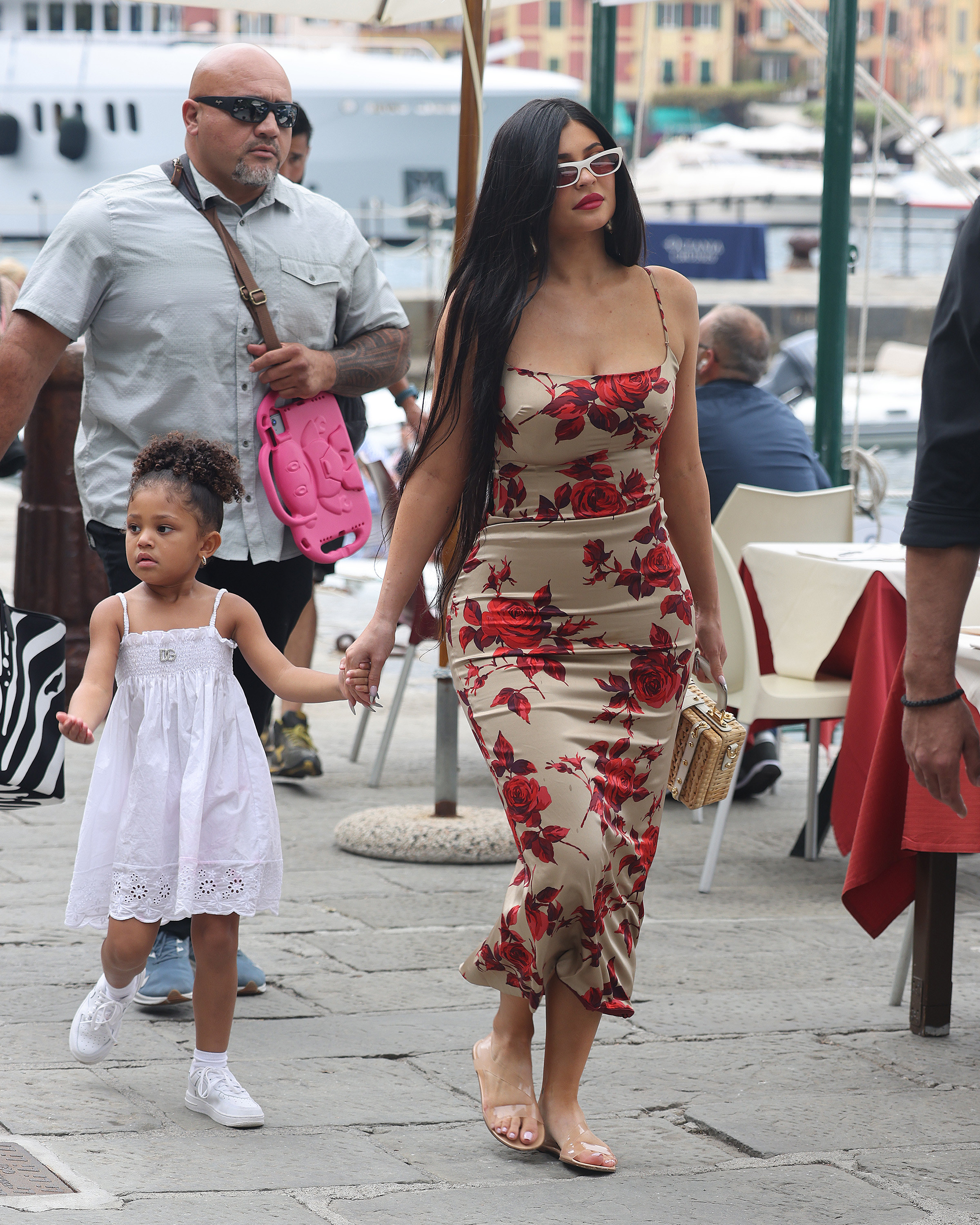 The star did not address her child's absence, and instead shared a selection of photos of herself and her daughter in Europe alongside the caption: "Just me, Storm, and Coconut [Stormi's doll] traveling the world together ✨♥️"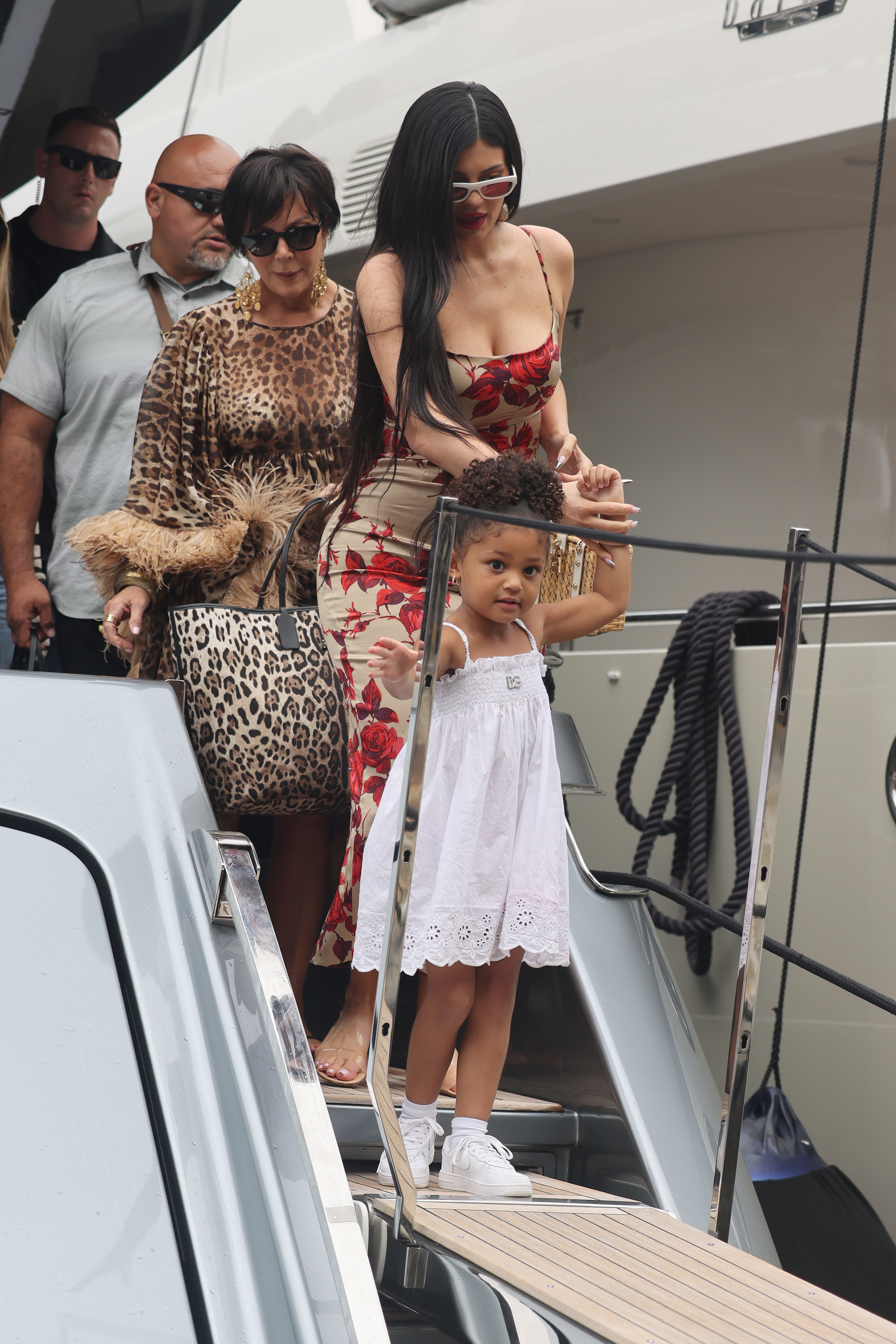 More recently, Kylie, Stormi, and Travis were spotted in Houston, Texas, but there was no sign of their youngest child being with them.
And while Kylie wasted no time in sharing photos of Stormi's face after she was born, fans are yet to get a glimpse of her son, nor has his name been revealed.
The decision appears to be especially strange because Kylie's online presence has skyrocketed since she gave birth, with there being signs that she is returning to her "King Kylie" roots.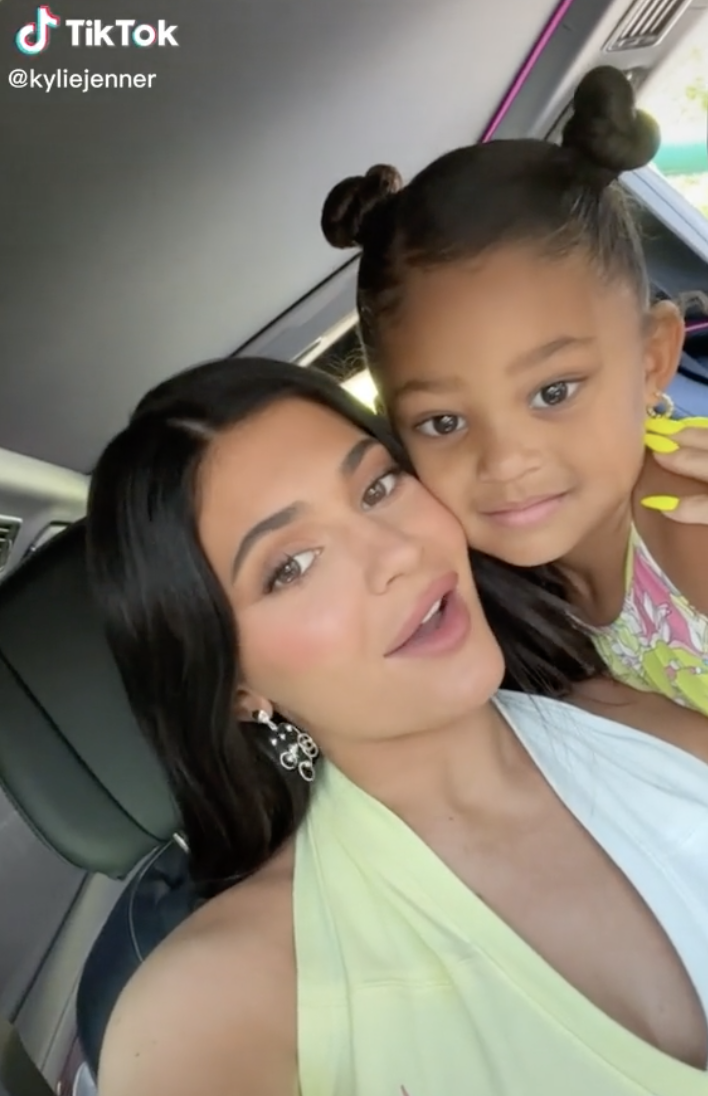 This references the 24-year-old billionaire's teenage years, when she'd share incredibly candid, fun, and light-hearted videos with her followers, something that she has started to do a lot more of in recent months.
Understandably, people have picked up on her son's extreme absence from the public eye, with one person tweeting: "Did Kylie Jenner's son even exist or was that just a dream?"
Another wrote: "Kylie Jenner withholding the name of her son for MONTHS is beyond strange to me."
So, her 351 million Instagram followers were thrilled on Sunday when she shared a photo of Travis with their kids for Father's Day.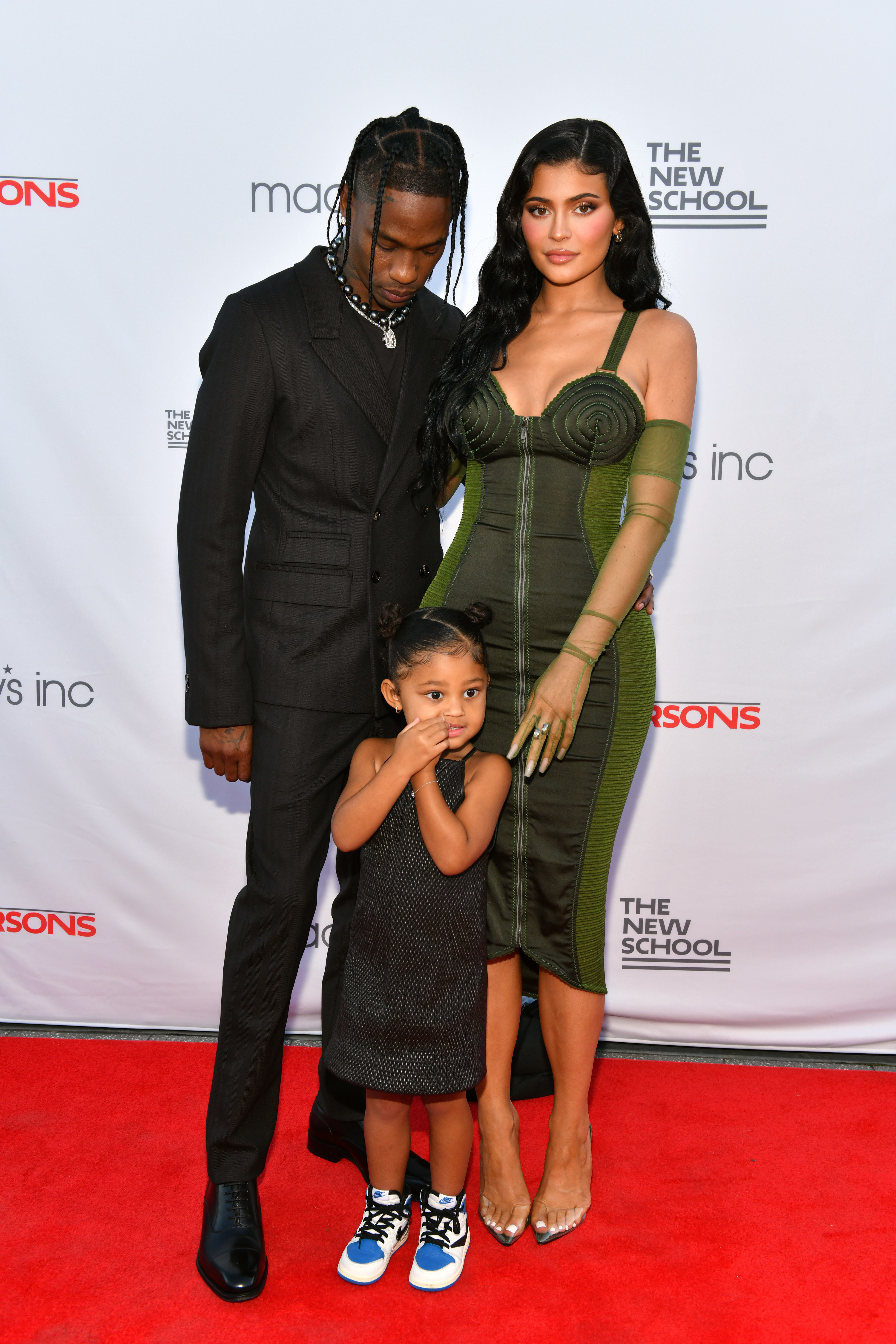 "Happy Father's day, daddyyyyy we love you 🤎" she captioned the post.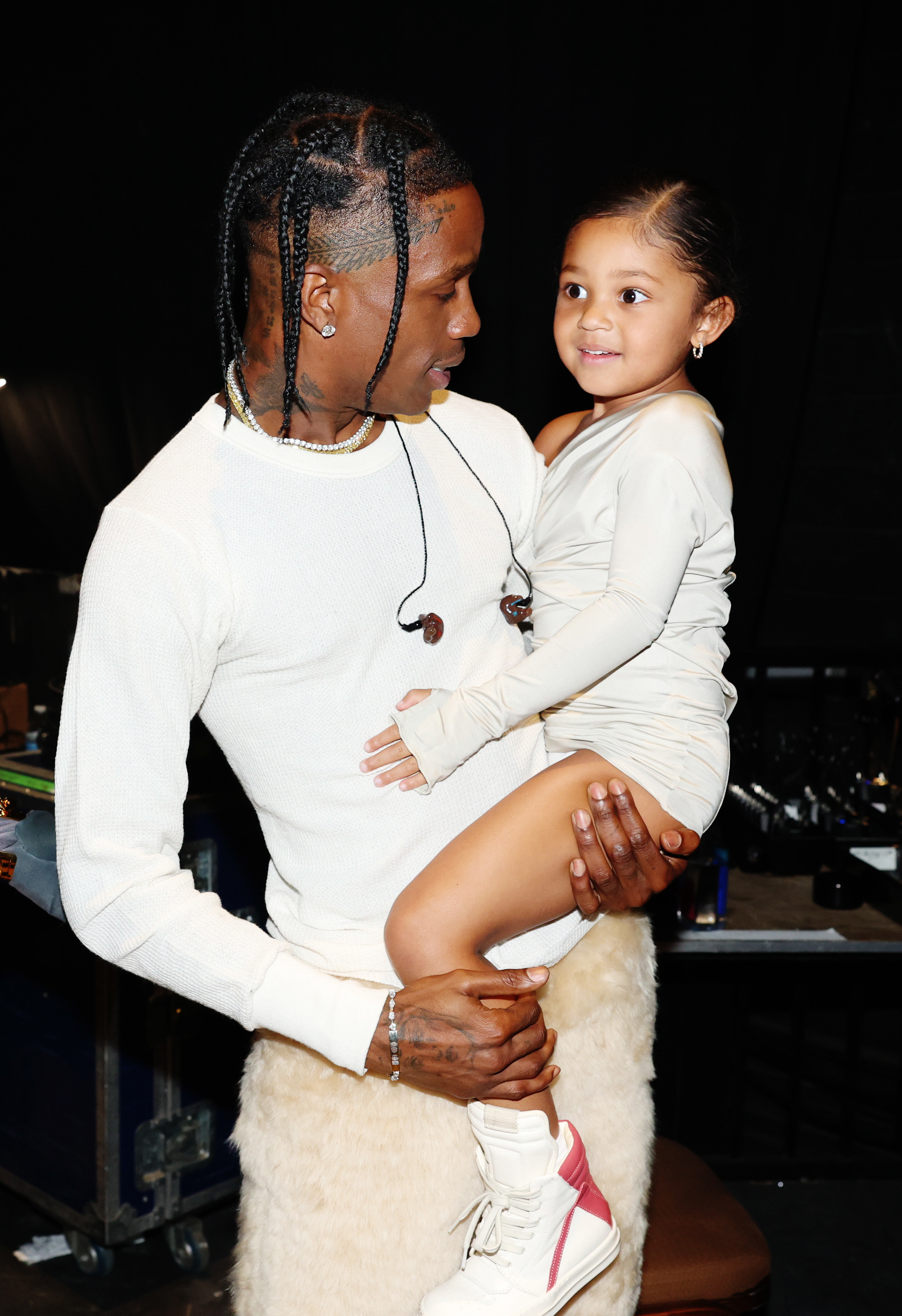 But the choice of photo actually ended up creating more questions than it answered, with many confused by how blurry and candid it is.
In the snap, the baby is laying on Travis, who is holding a bowl of ramen by his son's head.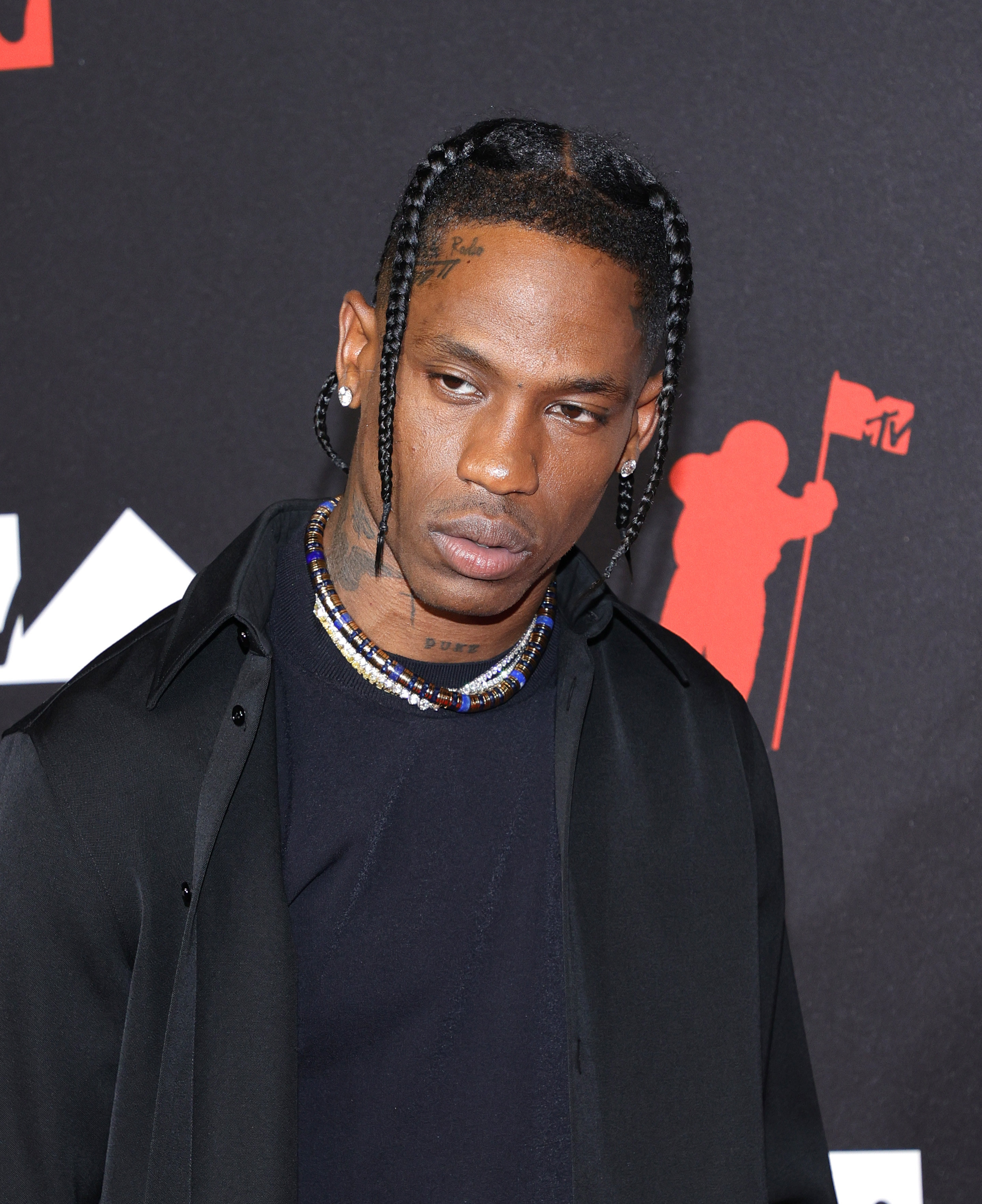 There is a brown heart emoji covering the four-month-old's face, while Stormi lays by Travis's legs with her face in full view, and her eyes closed.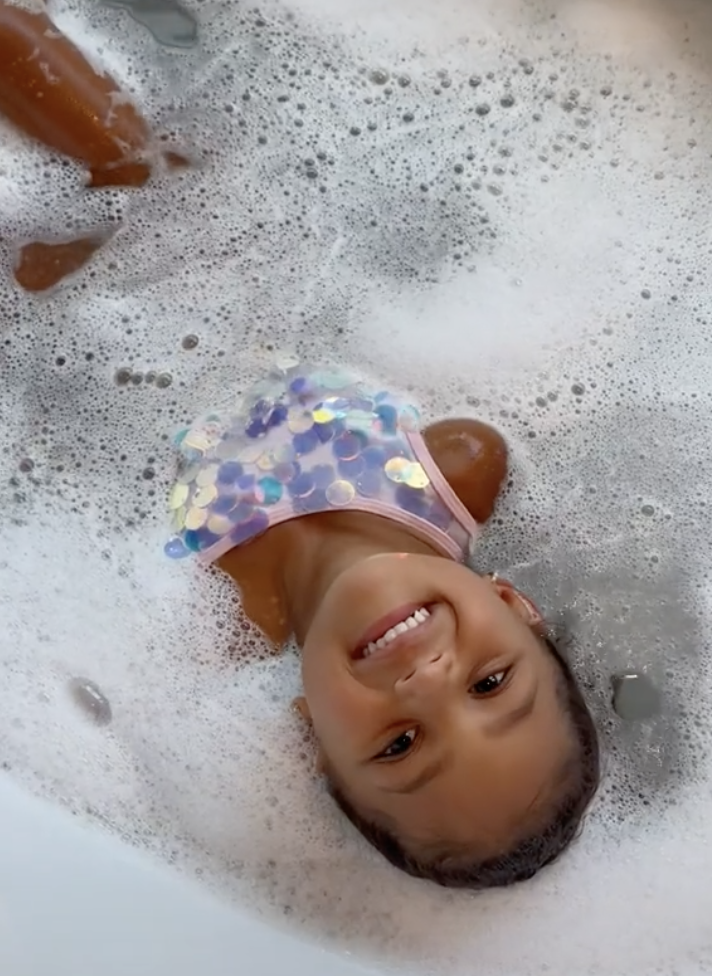 "What in the blurry hell?" One person commented on a Reddit forum. Another wrote: "This is like the worst picture she could've chosen, lol. Like why is it so blurry? I also find it weird that she puts a heart over his face but exposes Stormi."


One more agreed: "Why is it okay for her to post Stormi but not her son? I don't get it." And a fourth commented: "Out of all the photos… this?" the same user later added: "It's blurry for starters and surely there were plenty of other options? It doesn't really scream cute to me but I guess it's nice to see Travis 'in action' with his kids."


Kylie also posted a photo of Travis and the baby's feet, with the father-son duo wearing matching Nike sneakers.
Meanwhile, Kylie's sister, Khloé Kardashian admitted last month that she doesn't know when her new nephew's name is going to be announced. She said on the Not Skinny But Not Fat podcast: "I don't know. But I didn't know she was gonna even post what she posted."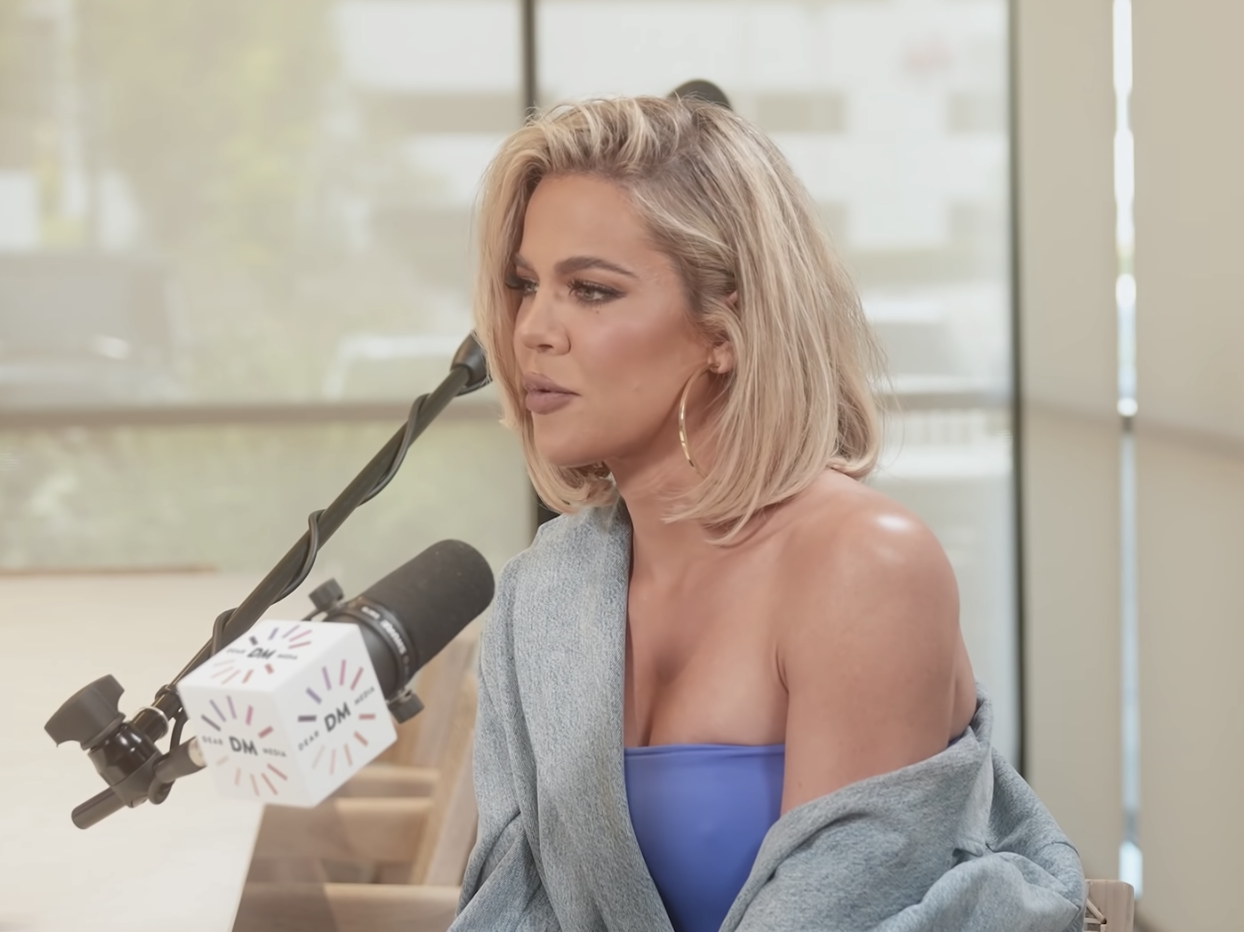 Khloé also revealed that it was her who came up with the name Wolf, adding: "I like the name Wolf, by the way. Wolf was cool. But I'm not offended that she doesn't like Wolf any more."
Fans previously theorized that Kylie changed the name from Wolf because of her ex best friend Tammy Hembrow, who has a six-year old son called Wolf and made a series of shady comments after Kylie announced the name.
Just hours after Kylie's Instagram post on Feb. 11, Tammy uploaded a photo of herself with her son and added the caption: "My Wolf 🤎"

She went on to write "Wolfie's mum" as she shared another post, and if there was any doubt about how she felt about Kylie's baby name, the then-pregnant influencer made it even more clear when she replied to a comment from a fan.
The follower had written on her TikTok post, "I JUST KNOW YOU ARE NAMING YOUR BABY BENTLEY," to which Tammy replied, "Actually liking the name Stormi atm."
Kylie hasn't commented on the speculation, or given any explanation for her and Travis's change of heart.