It's fair to say that the KarJenner family are no strangers to being accused of photoshopping their social media posts, with cynical followers often calling them out for apparent editing fails.
Then there was the time Kylie Jenner totally distorted her swimming pool in the apparent process of slimming down her legs, and even family matriarch Kris Jenner hasn't escaped the scrutiny.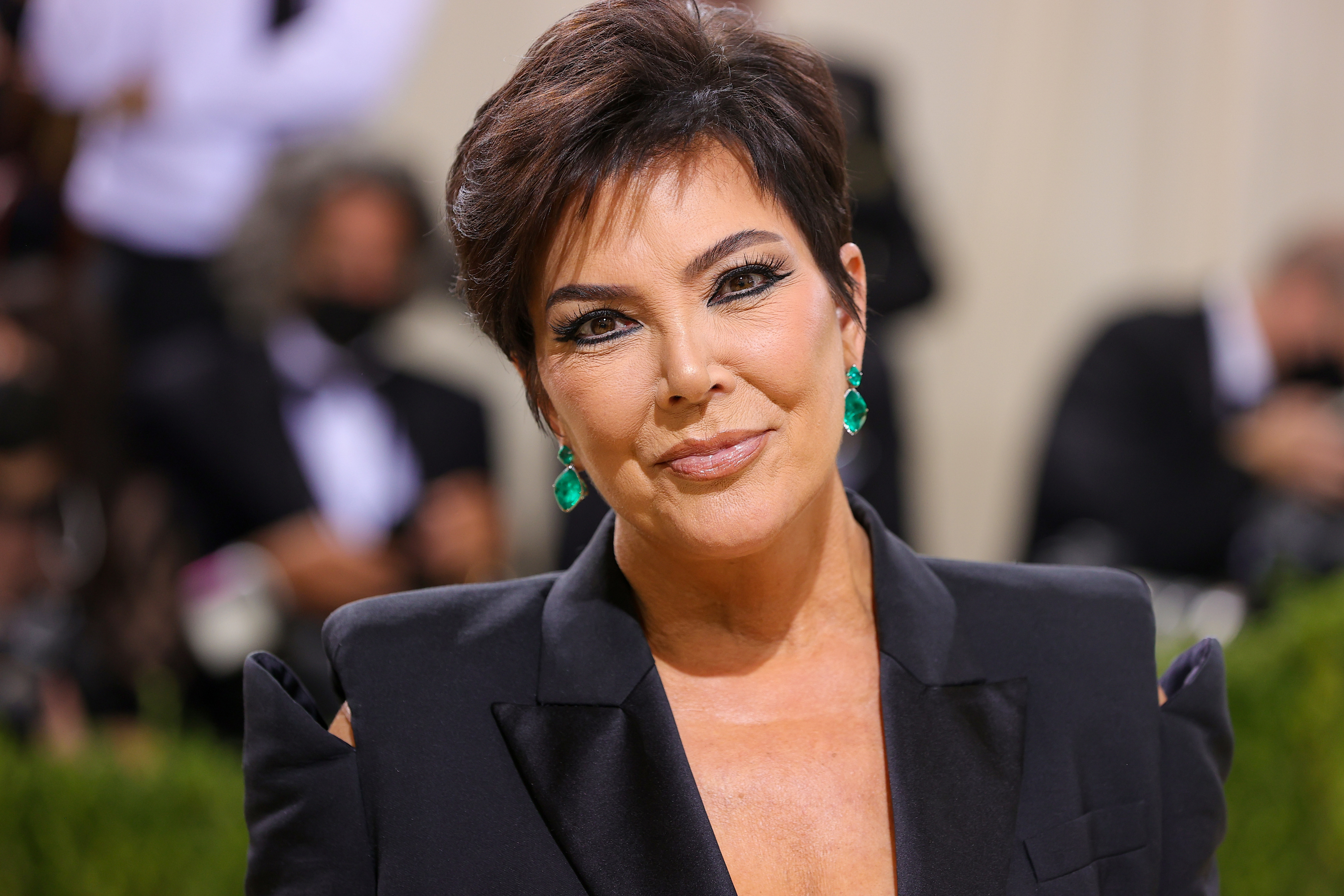 Back in 2015, the momager famously posted a heavily filtered photo of herself with celebrity chef Gordon Ramsay, who is renowned for his forehead wrinkles. Those wrinkles were suspiciously smoothed out as he posed next to a similarly flawless Kris.
The situation was made all the worse when Gordon posted his own, unedited version of the photo to his social media page, which revealed both of their natural faces.
Kris also once deleted a birthday tribute to one of her grandchildren after she accidentally included an unedited photo of herself and Kim in the carousel, and in August of this year, fans called her out after she shared a video of herself that was so heavily filtered, they initially thought that it was AI.
But without a doubt, the family member who has grabbed the most attention for their seemingly too-good-to-be-true social media photos is Khloé Kardashian, whose long fingers often spark accusations of photoshop.
However, it wasn't her fingers that inspired the scrutiny her most recent Instagram post — a loving tribute to Kris on her 68th birthday — received when it was shared Sunday.
Alongside a lengthy caption, Khloé shared a selection of new and throwback photos and videos of her mom.
The first two pictures in the carousel were taken at the same time, with Khloé and Kris sitting incredibly close to each other, staring into each other's eyes, and smiling.
In both photos, fans noticed a large dip in Khloé's right arm — which is usually a telltale sign that an image has been digitally manipulated.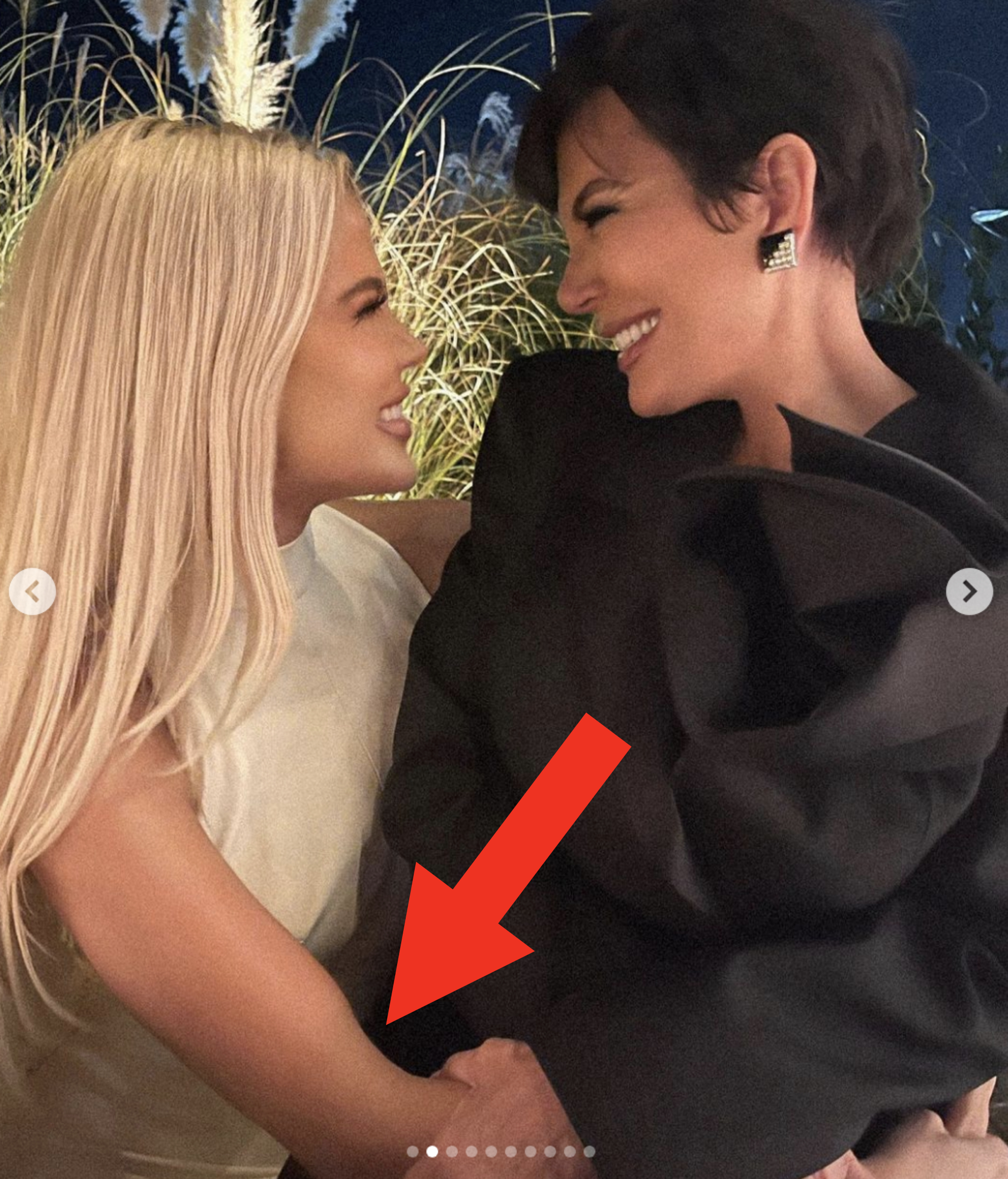 Both stars' incredibly smooth skin and unnatural-looking face shapes also sparked cynicism, with one fed-up Kardashian fan taking to a Reddit forum to say that they found the apparent editing "insulting."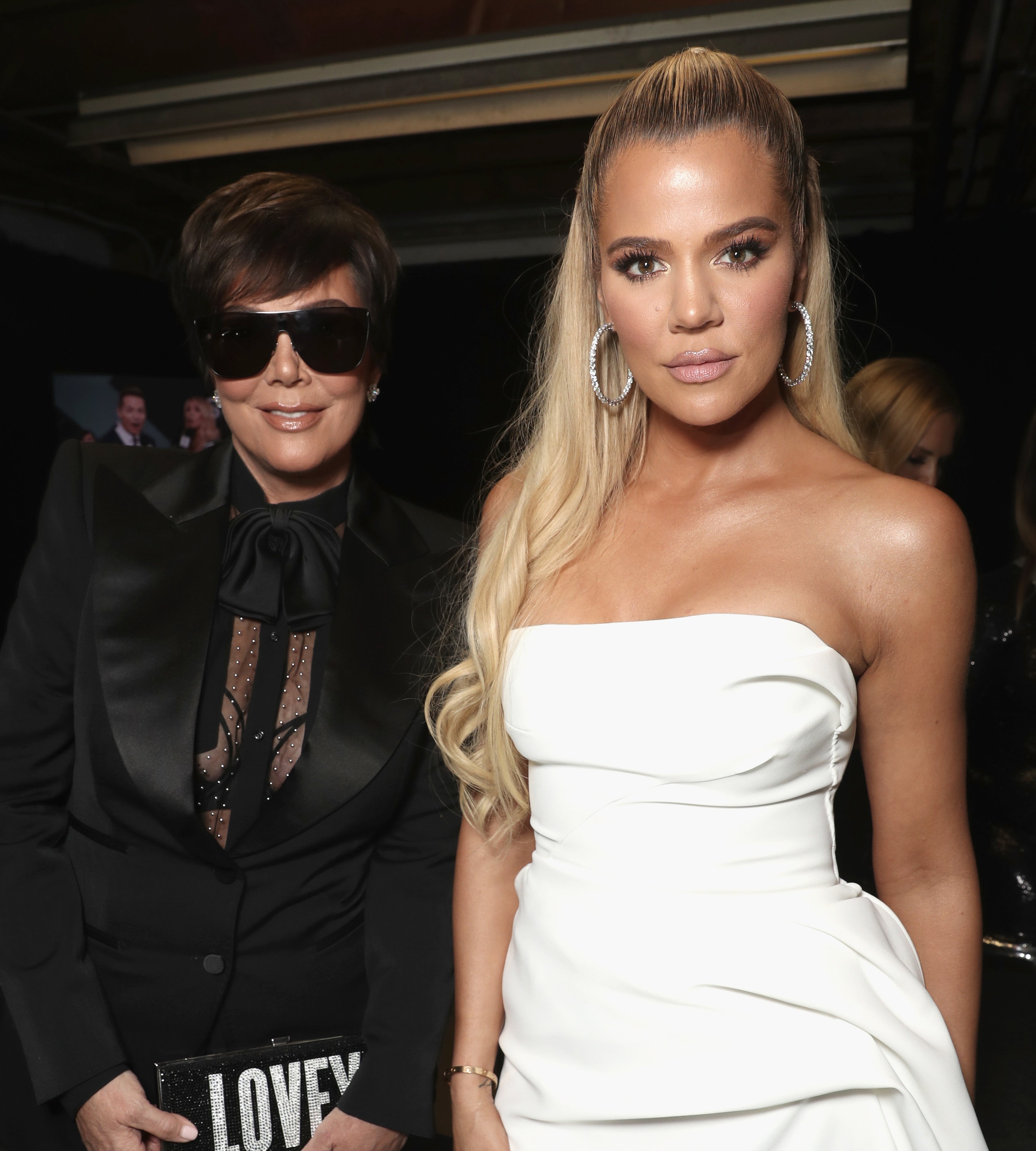 Sharing screenshots of Khloé's post, complete with a large red arrow pointing at her arm, the user wrote, "At this point it's just insulting. Photoshop is out of control. Does she think we're idiots who actually think they look like that? What's the point?"

And many others were inclined to agree as they pointed out other clues that the photos aren't a true reflection of what Kris and Khloé actually look like. One wrote, "They look terrifying. Kris's neck looks insane."

"now Miss Kris you know that ain't your neck 😂" another echoed. One more added, "Khloes forhead also looks terrifyingly flat."


"That's a weird way to photoshop an arm. You'd think she'd notice that," someone else commented. Another asked, "Legit.. who's faces are those??!"


Some cynics speculated that the KarJenners purposely edit their photos badly for engagement, with one writing, "I thought they do this on purpose so people talk about and circulate their pics?"

"I honestly think they do it on purpose for engagement at this point," another mused.

But the overriding response to Khloé's post was mostly just sadness, with one person pointing out that she should feel able to share such a sweet picture with her mom without seemingly altering how they look in it first.
"This is sad. This clearly was a very sweet photo. They should've left it alone," they wrote. Another echoed, "Ya its just so sad honestly like you can't post a photo with your mom without altering your perfectly fine arm?"

While one more simply concluded, "This is so fucking sad."

In 2021, Khloé admitted that she loves "a good filter, good lighting and an edit here and there," after an unedited bikini photo went viral online.
At the time, sources claimed that she'd been left "embarrassed" and "freaked out" when an assistant accidentally shared the unauthorized picture. Social media accounts that reposted it were even threatened with legal action if the image wasn't removed.
Khloé later addressed the situation in an Instagram post, in which she acknowledged, "The photo that was posted this week is beautiful," before adding, "But as someone who has struggled with body image her whole life, when someone takes a photo of you that isn't flattering in bad lighting or doesn't capture your body the way it is after working so hard to get it to this point — and then shares it to the world — you should have every right to ask for it to not be shared."