John Legend and Kanye West's friendship goes back decades, with the pair first meeting by complete chance in New York.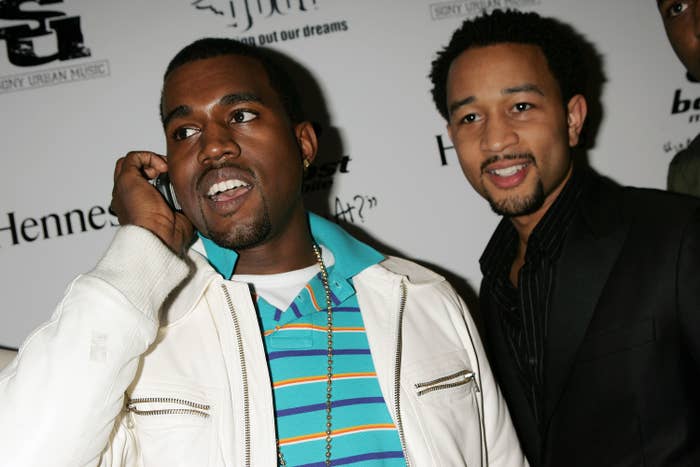 After completing four years at the University of Pennsylvania, John — who at that point went by his real name, John Stephens — moved to the city, and his roommate happened to be Kanye's cousin, DeVon Harris.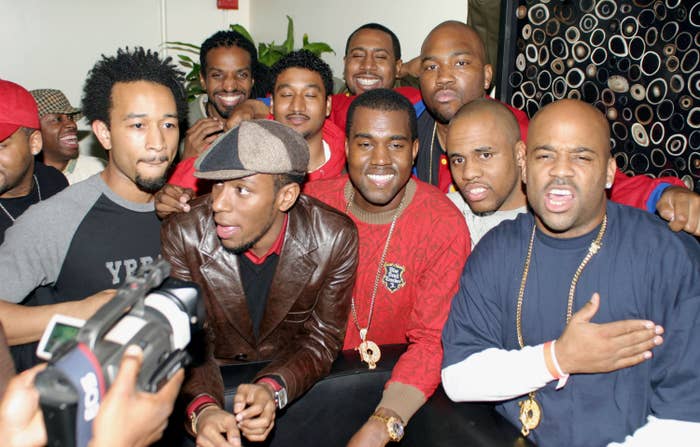 DeVon introduced John to Ye, and the rest was history. Ye was instrumental in the early days of John's career and even had a hand in giving him his stage name.
Meanwhile, John famously sang at Ye's wedding to Kim Kardashian in 2014, and the two have been just as close outside of the recording studio as in.
Explaining how his moniker "John Legend" came about, John previously told Jimmy Fallon that a friend he met through Ye, J. Ivy, started calling him "The Legend" while making music together.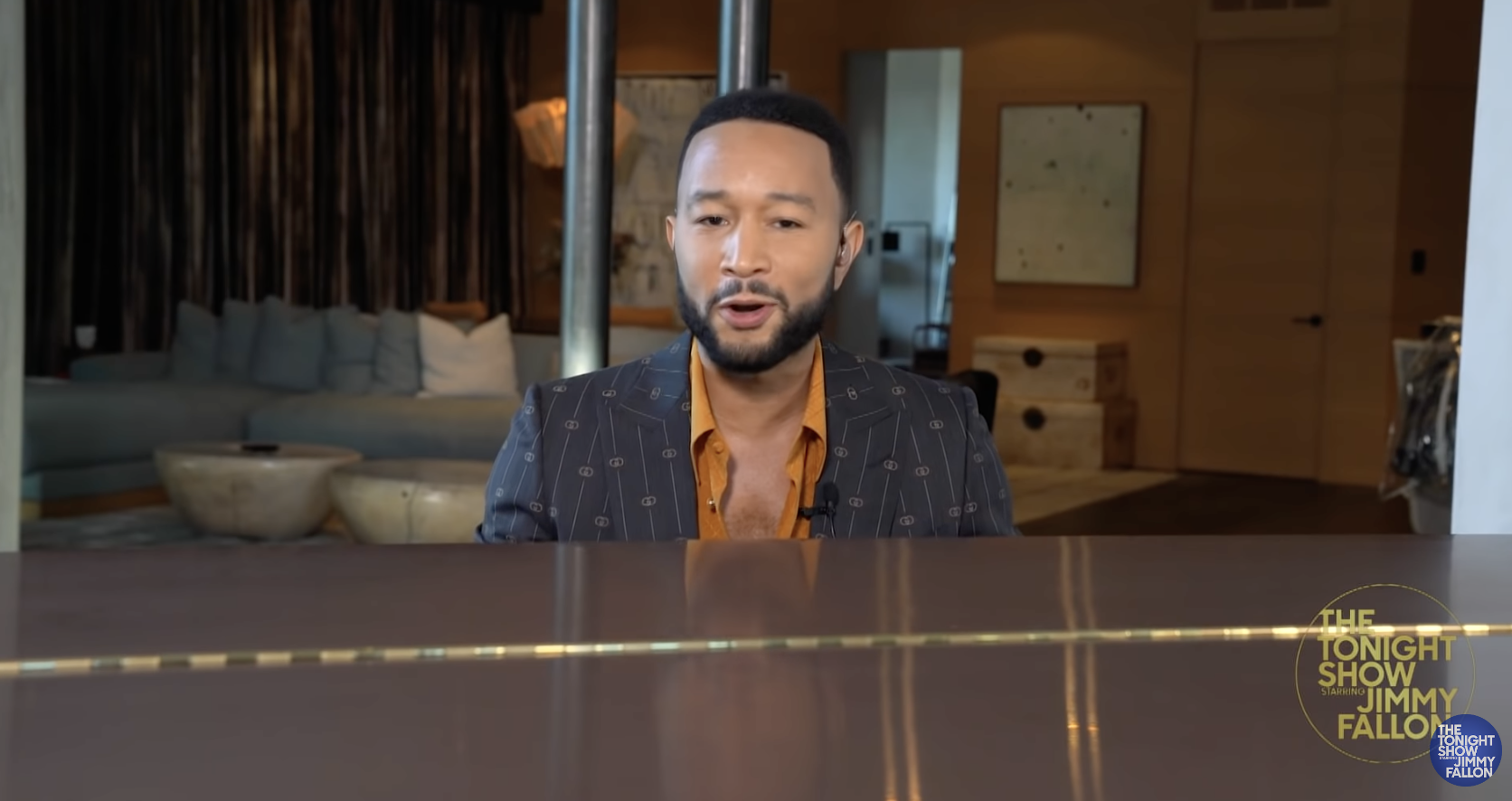 The name ended up becoming a private nickname within the circle of friends, but one day Ye put a mixtape out where he referred to John as "John Legend."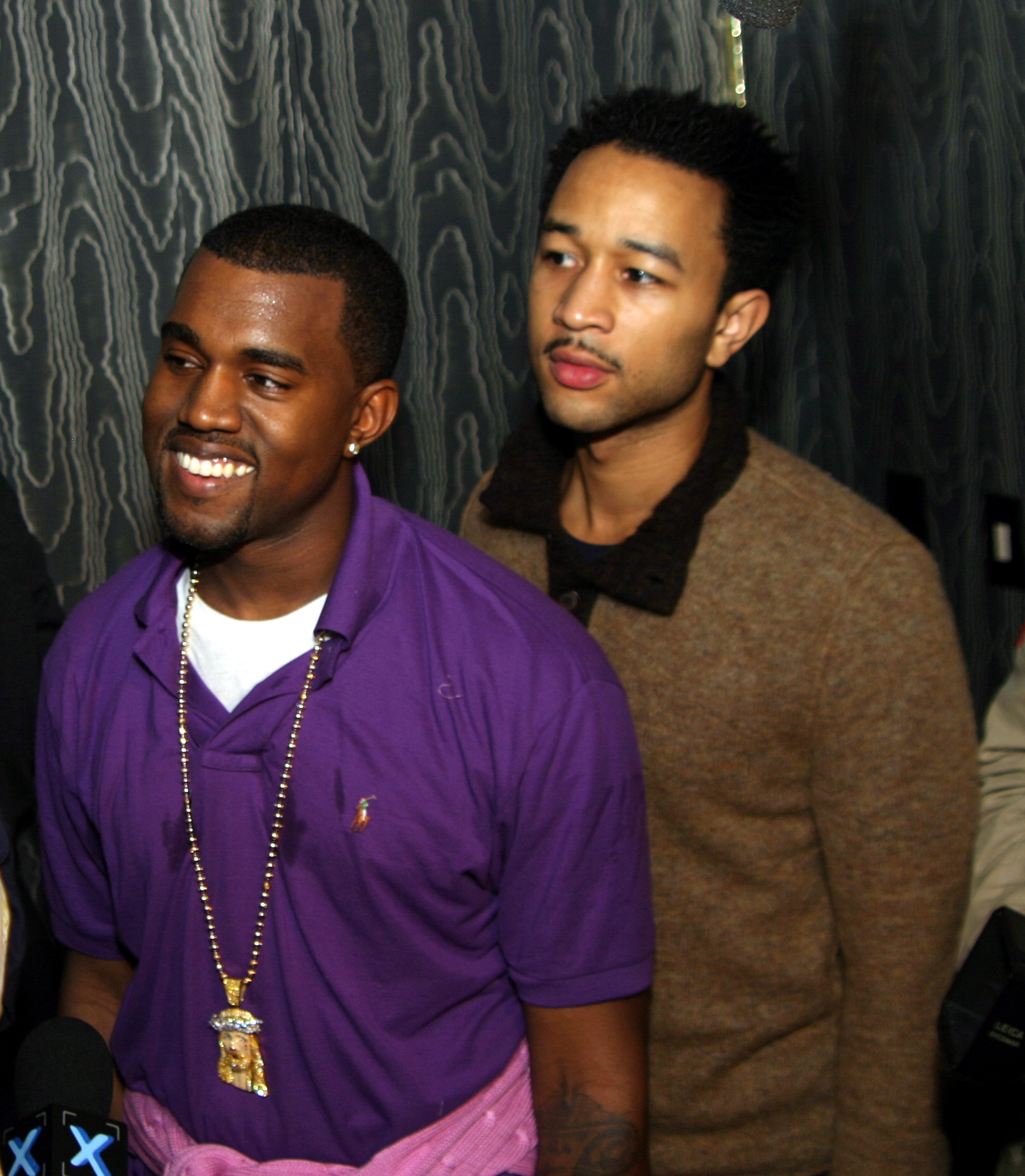 "It just started to spread among more of the people that were listening to our music," John said. "And then, at some point, I had to decide, Am I going to stick with John Stephens, which I was perfectly fine with. I wasn't looking for a stage name. Or am I going to go with this more audacious name and call myself a legend before I even have a record deal?"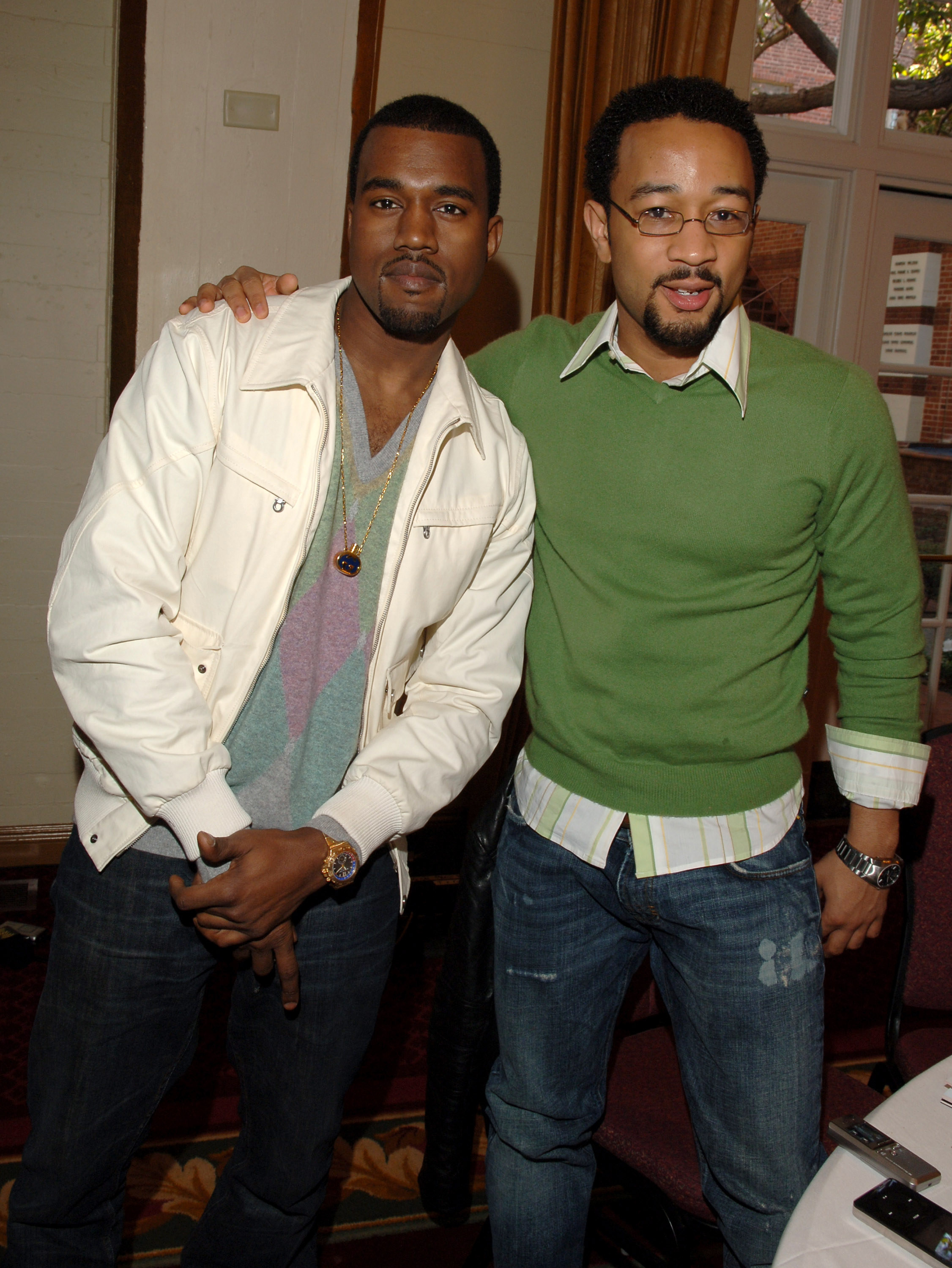 Ye was equally influential when John's record deal finally did come about, with the rapper acting as producer on his debut album, Get Lifted, in 2004. The record ended up winning a Grammy for Best R&B Album, and John also won a Grammy for Best New Artist that year.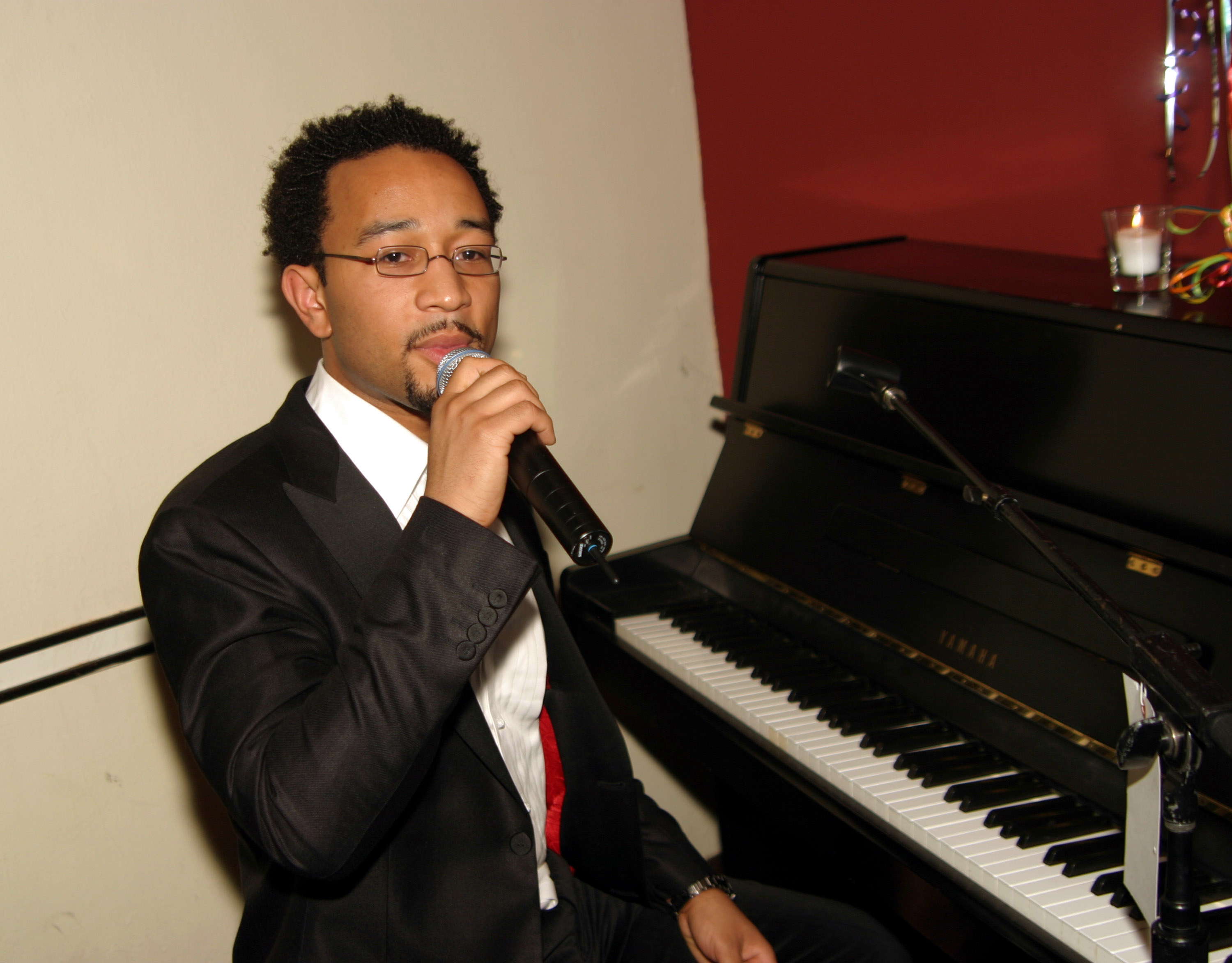 In addition to producing John's albums, Ye also acted as John's manager for a time, and the two collaborated on several tracks throughout their careers.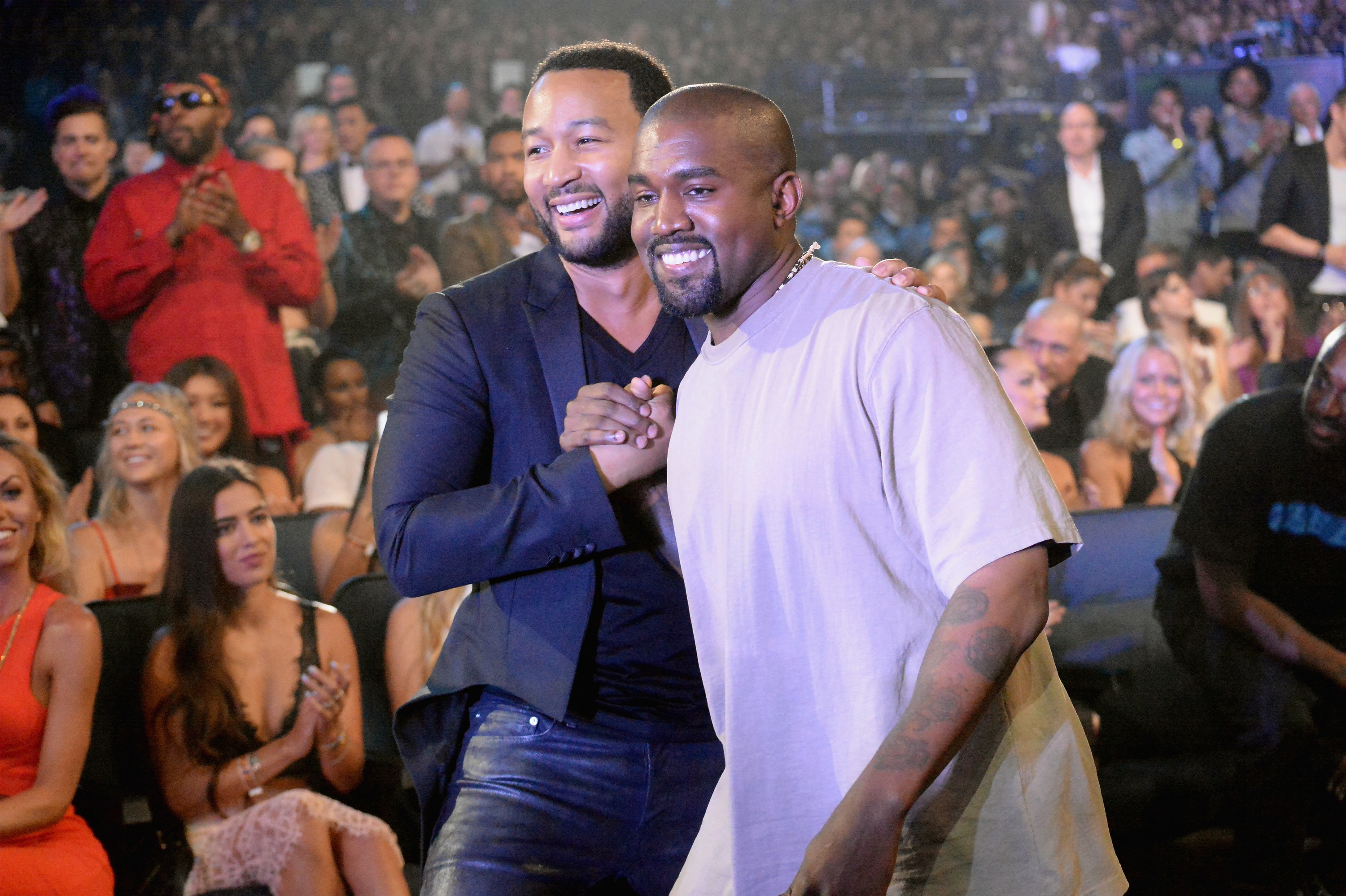 However, in 2018 their longtime friendship became strained when Ye started to publicly support controversial then-president Donald Trump.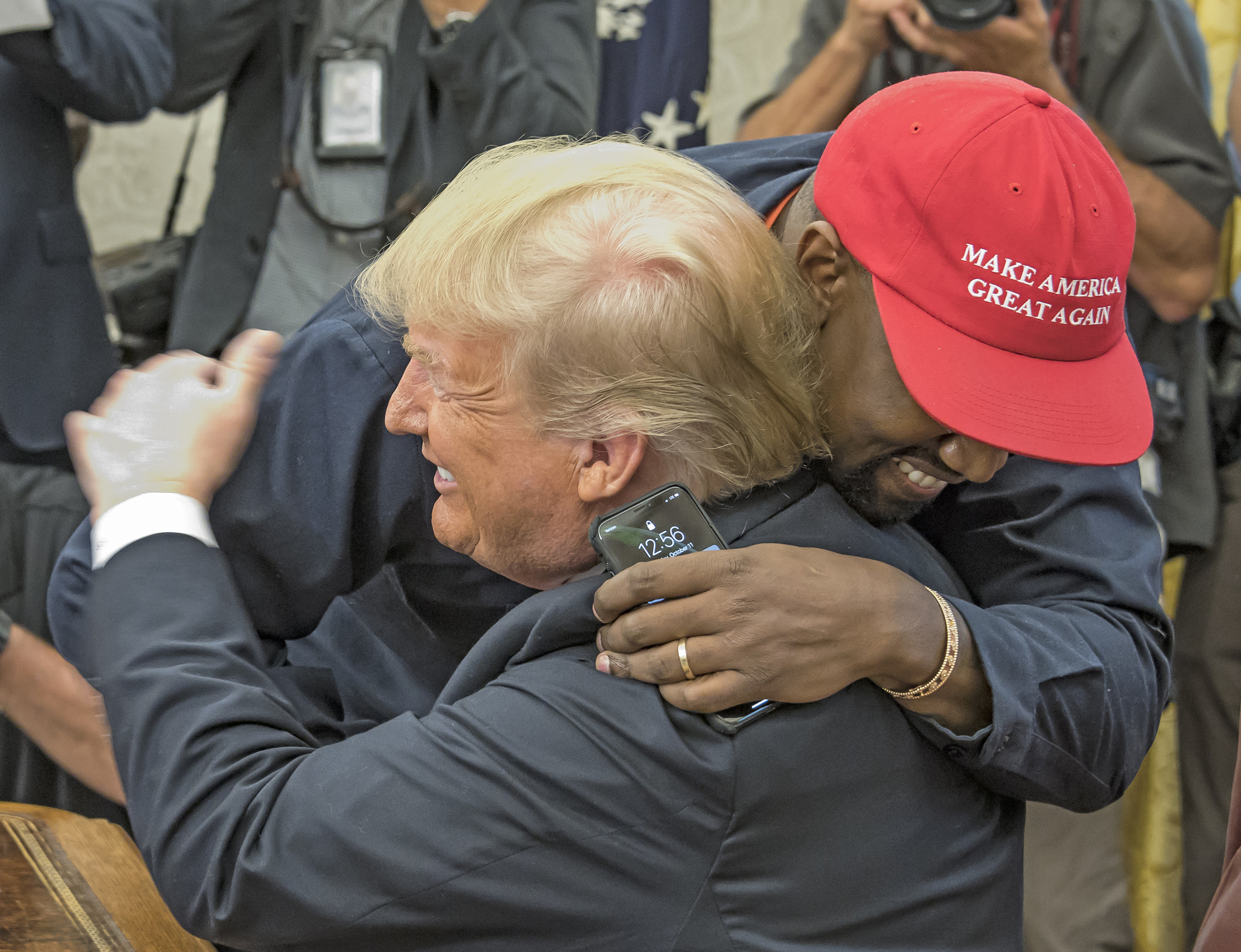 In fact, John was so concerned that he privately reached out to Ye to urge him to reconsider his support for Trump in messages that Ye screenshotted and shared on social media at the time.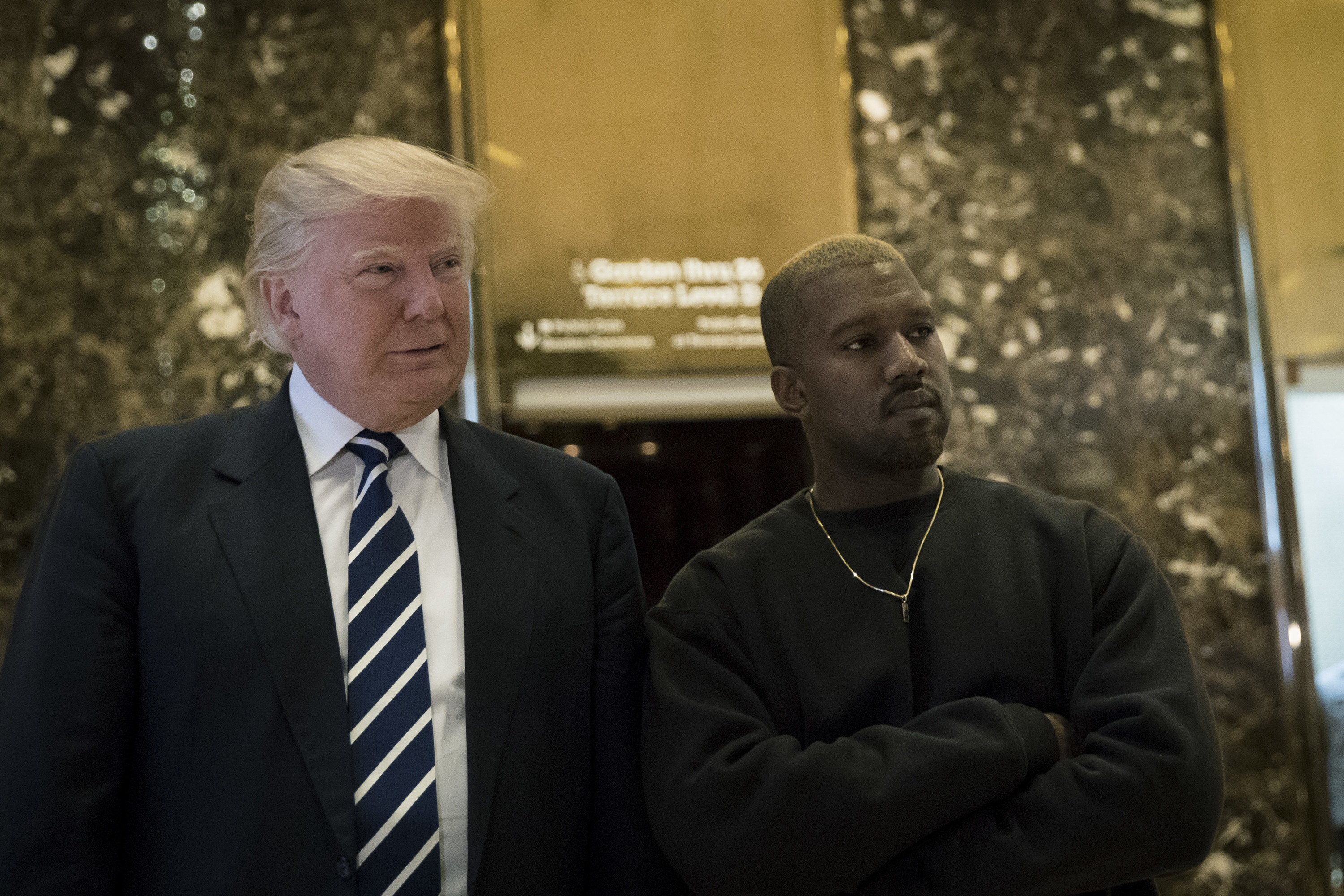 "Hey it's JL. I hope you'll reconsider aligning yourself with Trump," John's first text read. "You're way too powerful and influential to endorse who he is and what he stands for. As you know, what you say really means something to your fans. They are loyal to you and respect your opinion."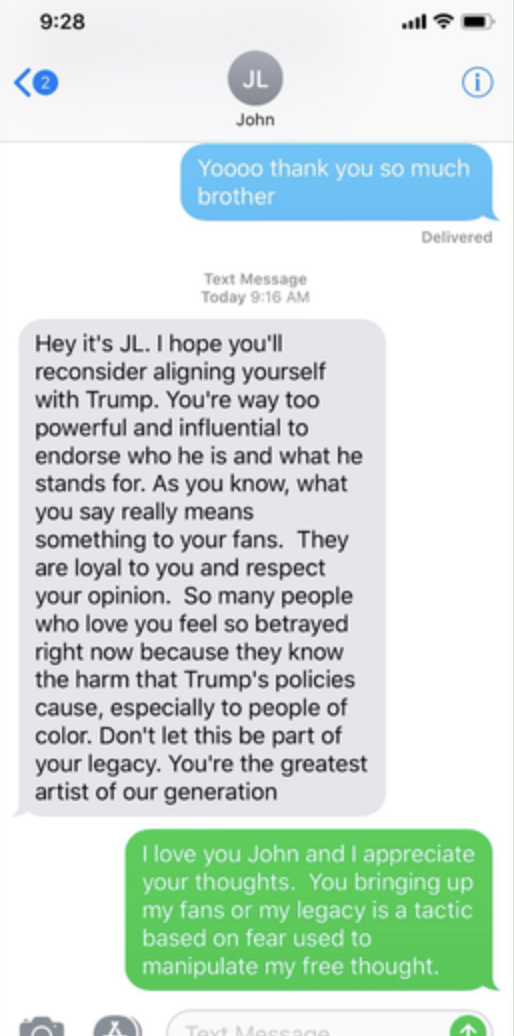 "So many people who love you feel so betrayed right now because they know the harm that Trump's policies cause, especially to people of color," he continued. "Don't let this be part of your legacy. You're the greatest artist of our generation."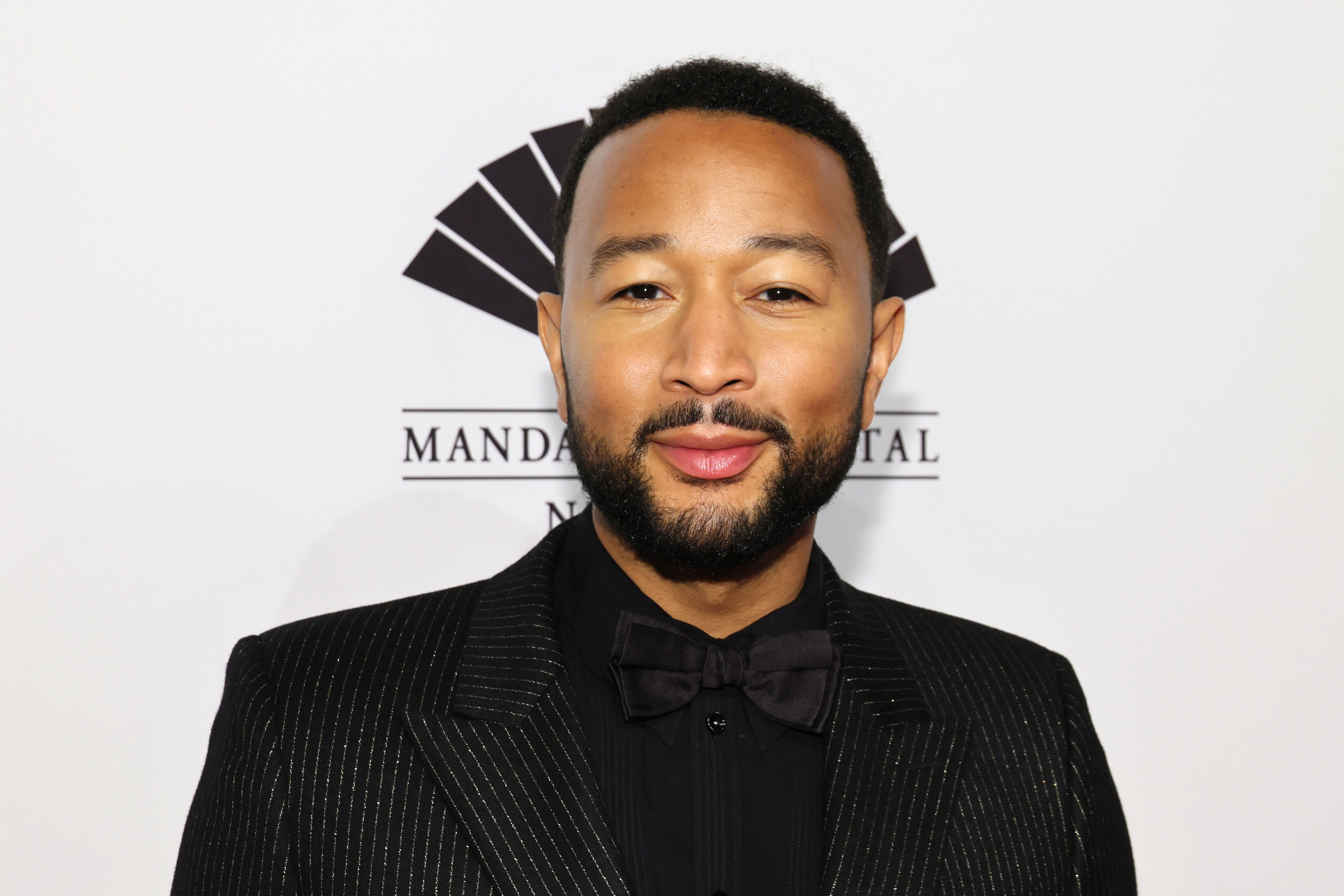 In the screenshot, Ye replied: "I love you John and I appreciate your thoughts. You bringing up my legacy is a tactic based on fear used to manipulate my free thought."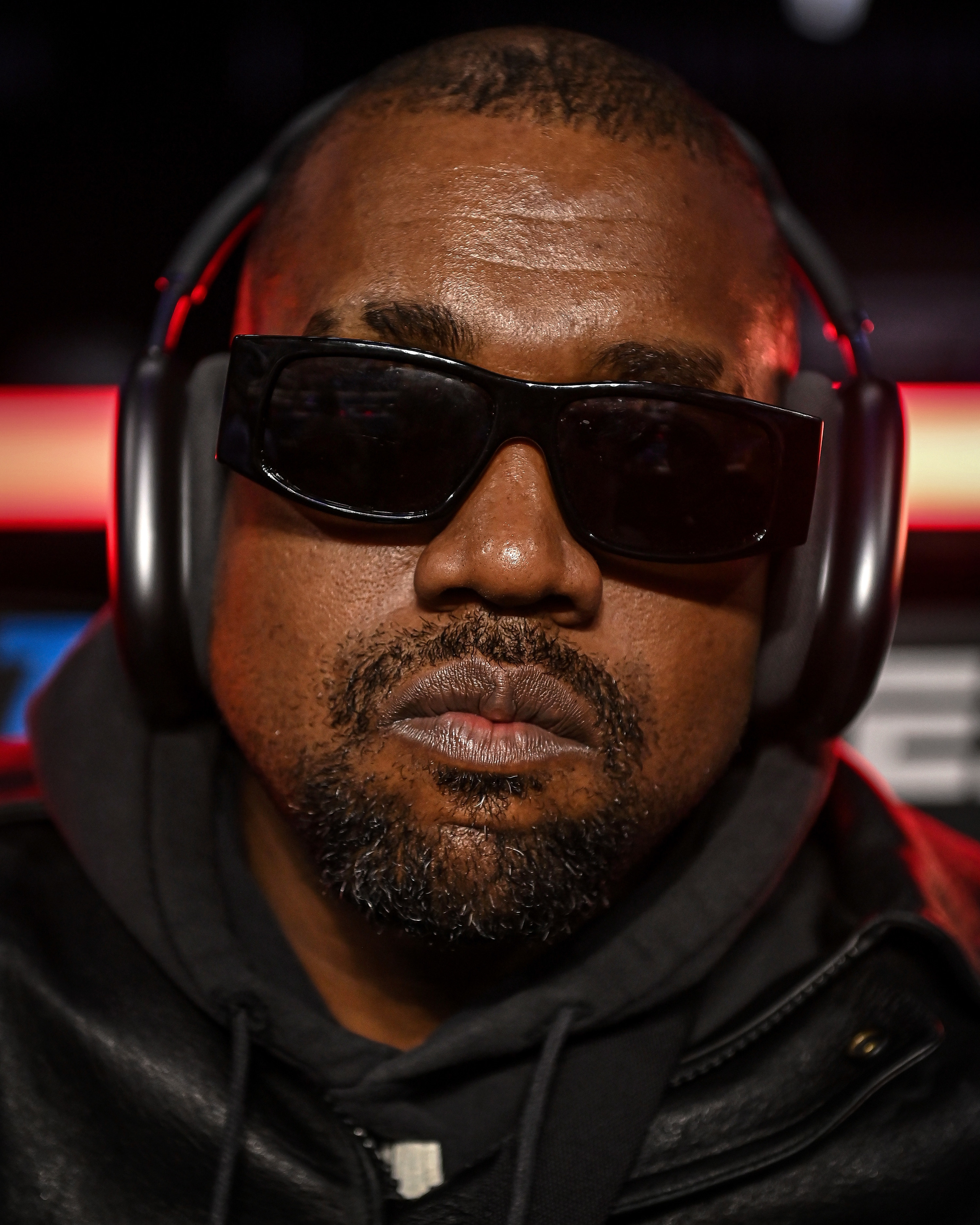 After sharing the messages, Ye tweeted: "I tweeted the John text to show that there are people around me that disagree with me and voice their opinion. I respect everyone's opinion but I stand my ground." He later added: "If you feel something don't let peer pressure manipulate you."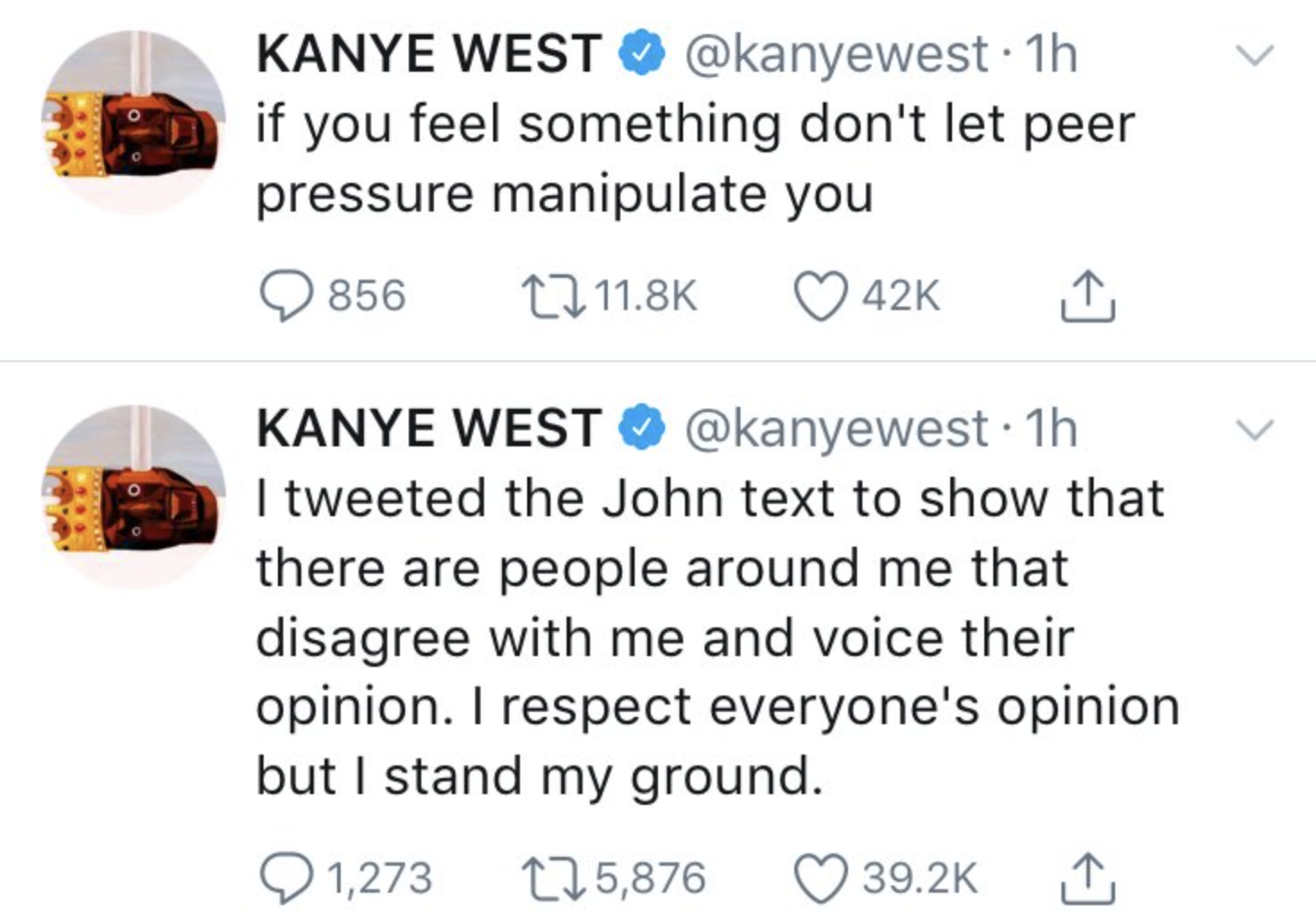 He also shared John's reply, which read: "Think freely. Think with empathy and context too. Your words and actions have consequences. Much love."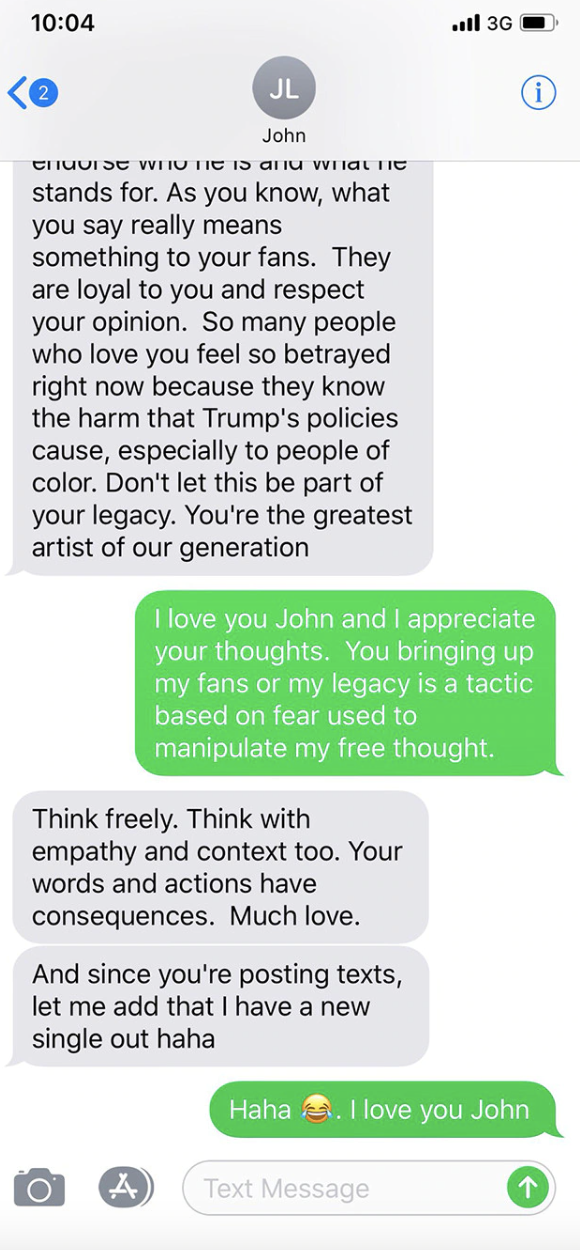 "I really appreciate this dialogue with John Legend because I'm actually very empathetic," Ye then told his followers. "I'm still the kid from the telethon. I feel when people think of MAGA, they don't think of empathy."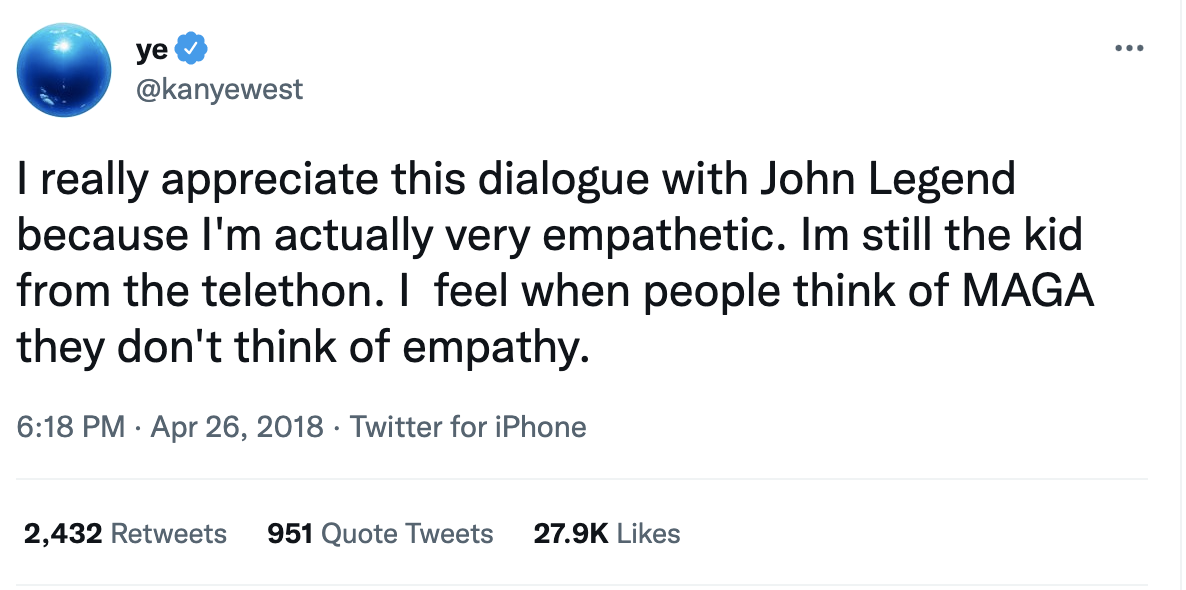 The following year, John downplayed his and Ye's relationship as he admitted that he found the rapper's support for Trump particularly "challenging" because Ye didn't have a history of being political.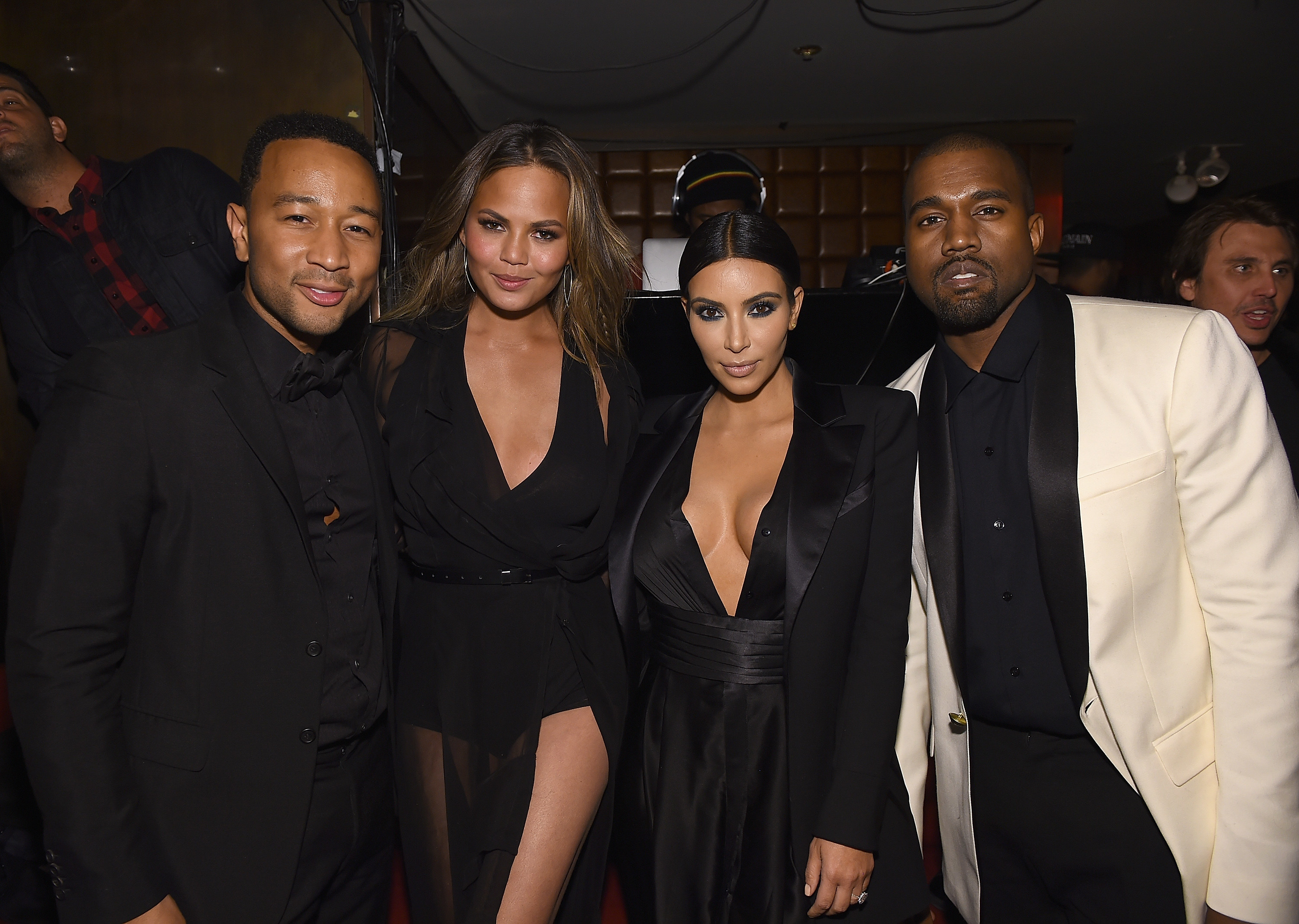 Speaking to Vanity Fair, John said of their differing political stances: "I'm not trying to disown Kanye because I still love him and love everything we've done together creatively, but we were never the closest of friends."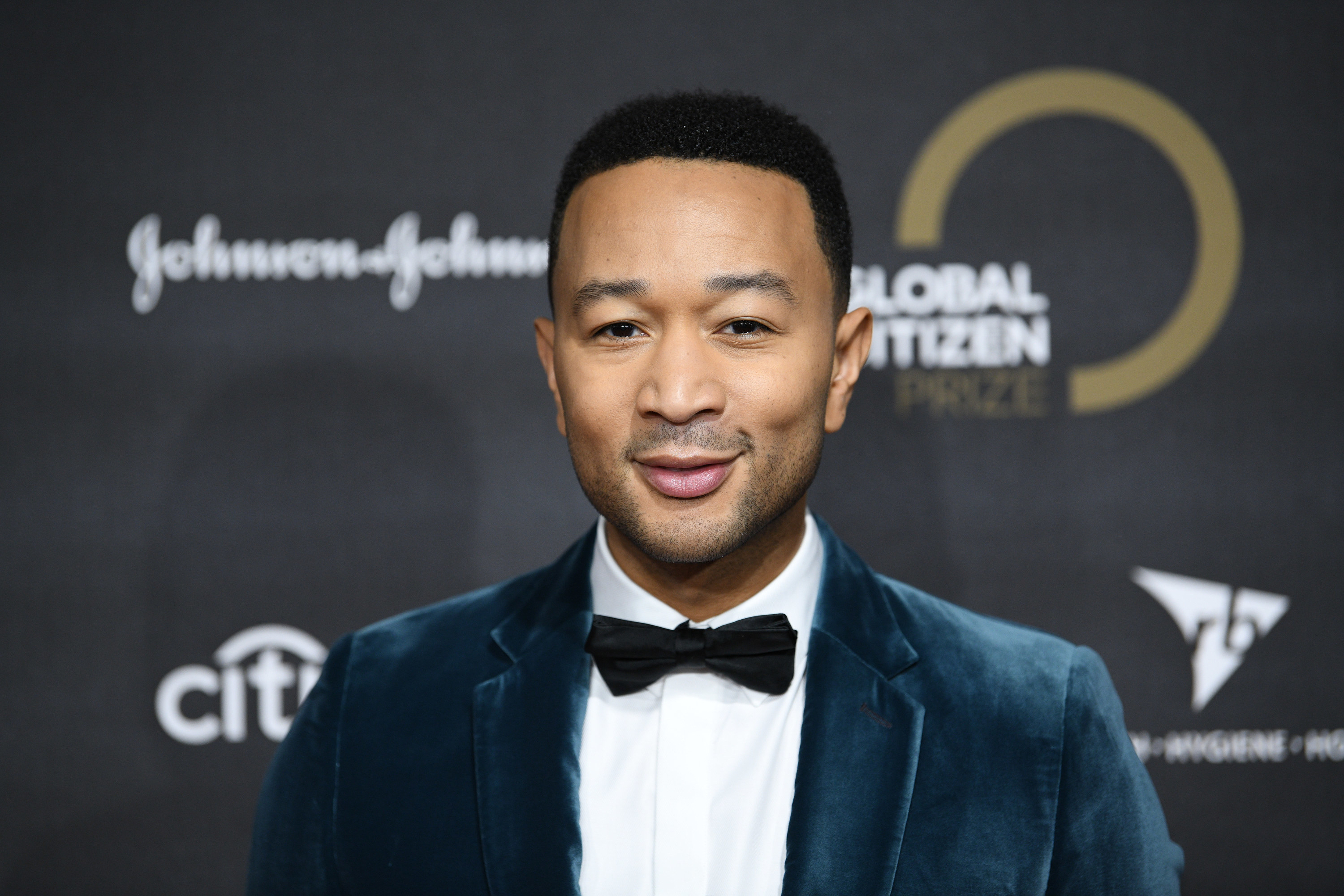 "I think what was always challenging about it was Kanye has never been political," he added. "He just kind of embraced Trump's spirit and the energy of himself being countercultural in supporting him."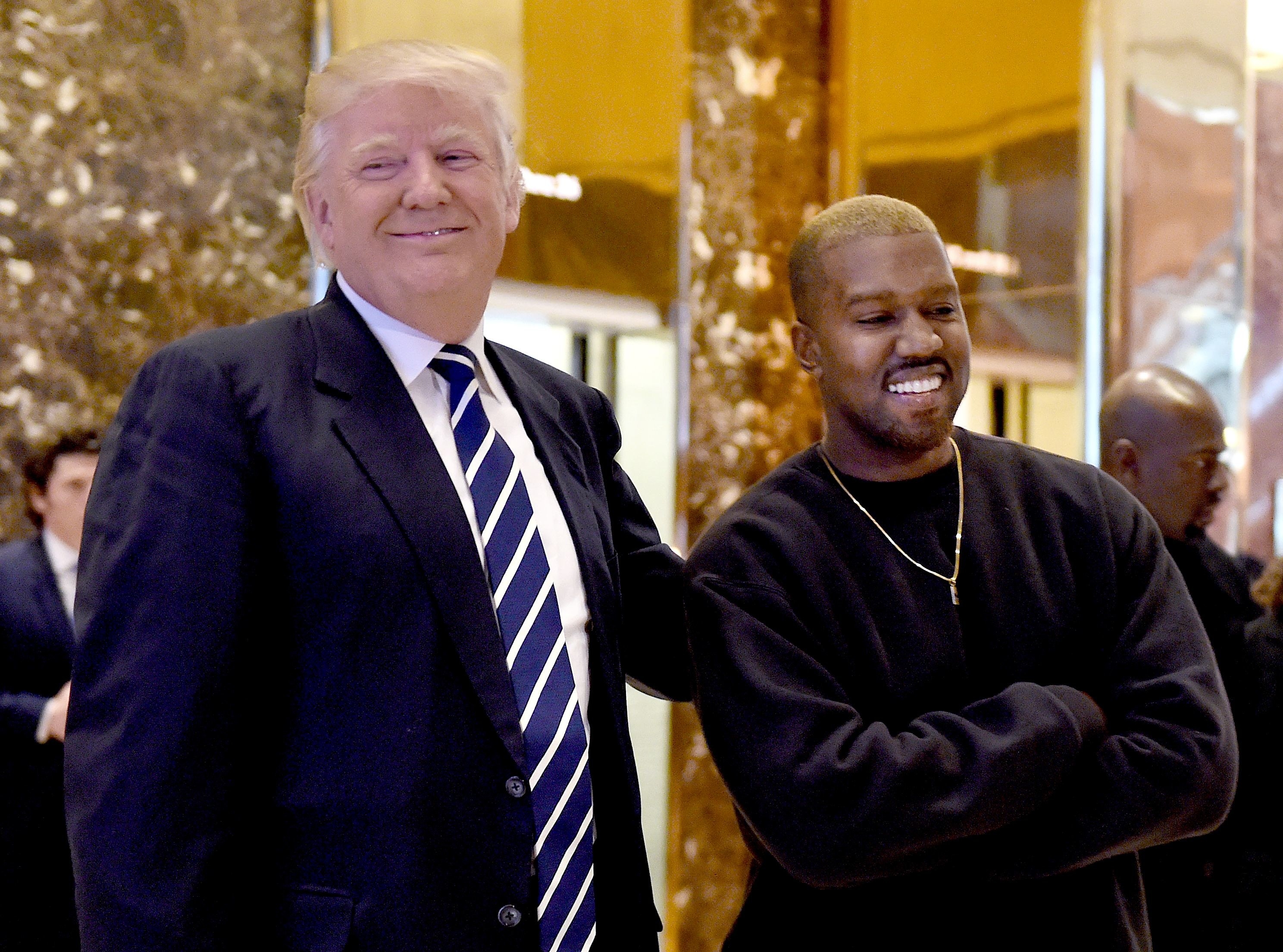 And the year after that, in 2020, Ye announced that he was running for president — something that John refused to support.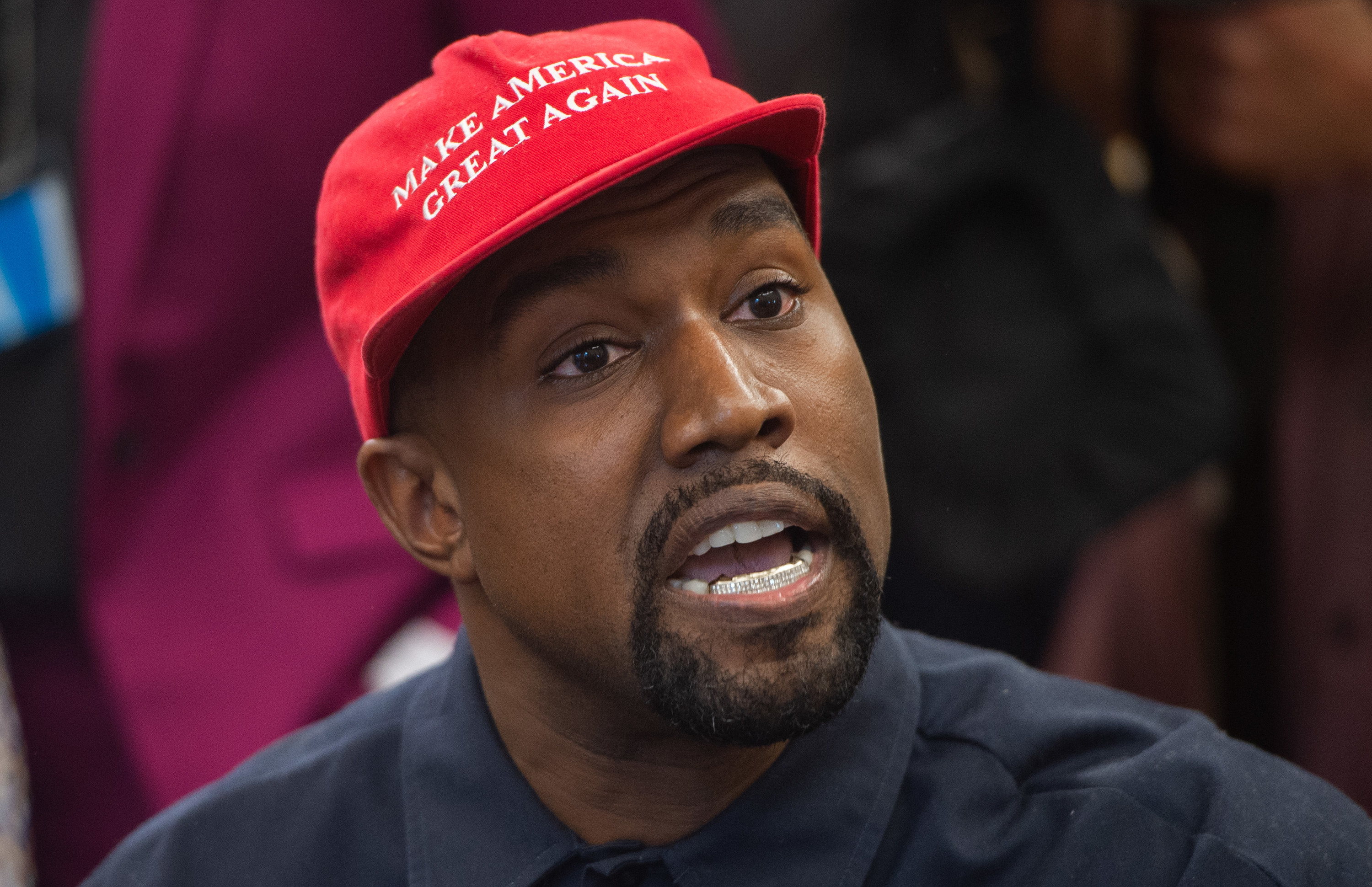 In November 2021, Ye called John out for turning his back on him, calling him a "sellout" as he confirmed that they are no longer friends and demanded an apology.
Speaking on the Drink Champs podcast, Ye said: "Both John Legend and Big Sean, when I ran for office, got used quick by the Democrats to come at their boy who actually changed their life, and that's some sellout shit. And I don't rock with neither of them. And I need my apologies."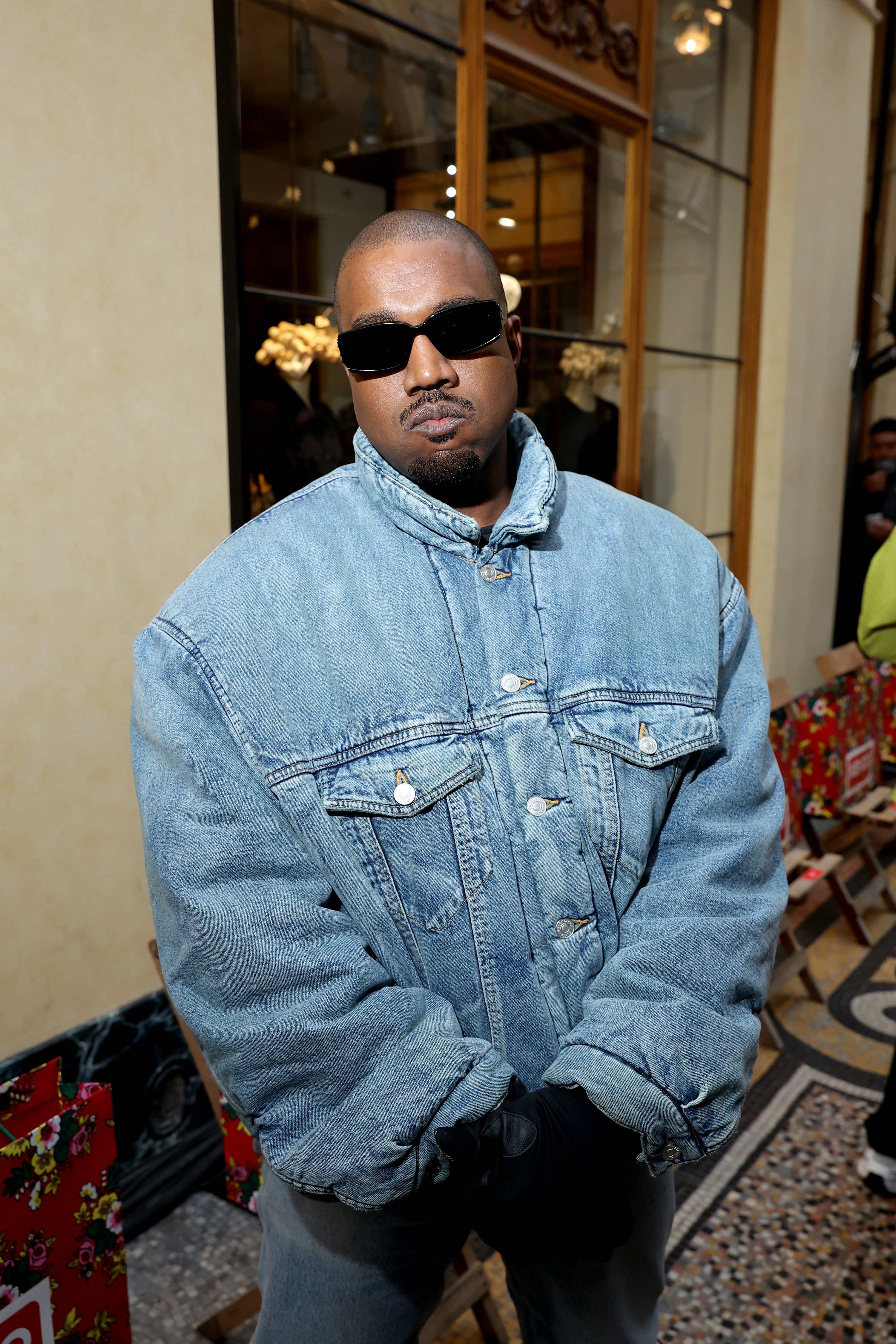 And now John has confirmed that Ye's presidential run combined with his support for Trump became "too much" for their friendship to survive.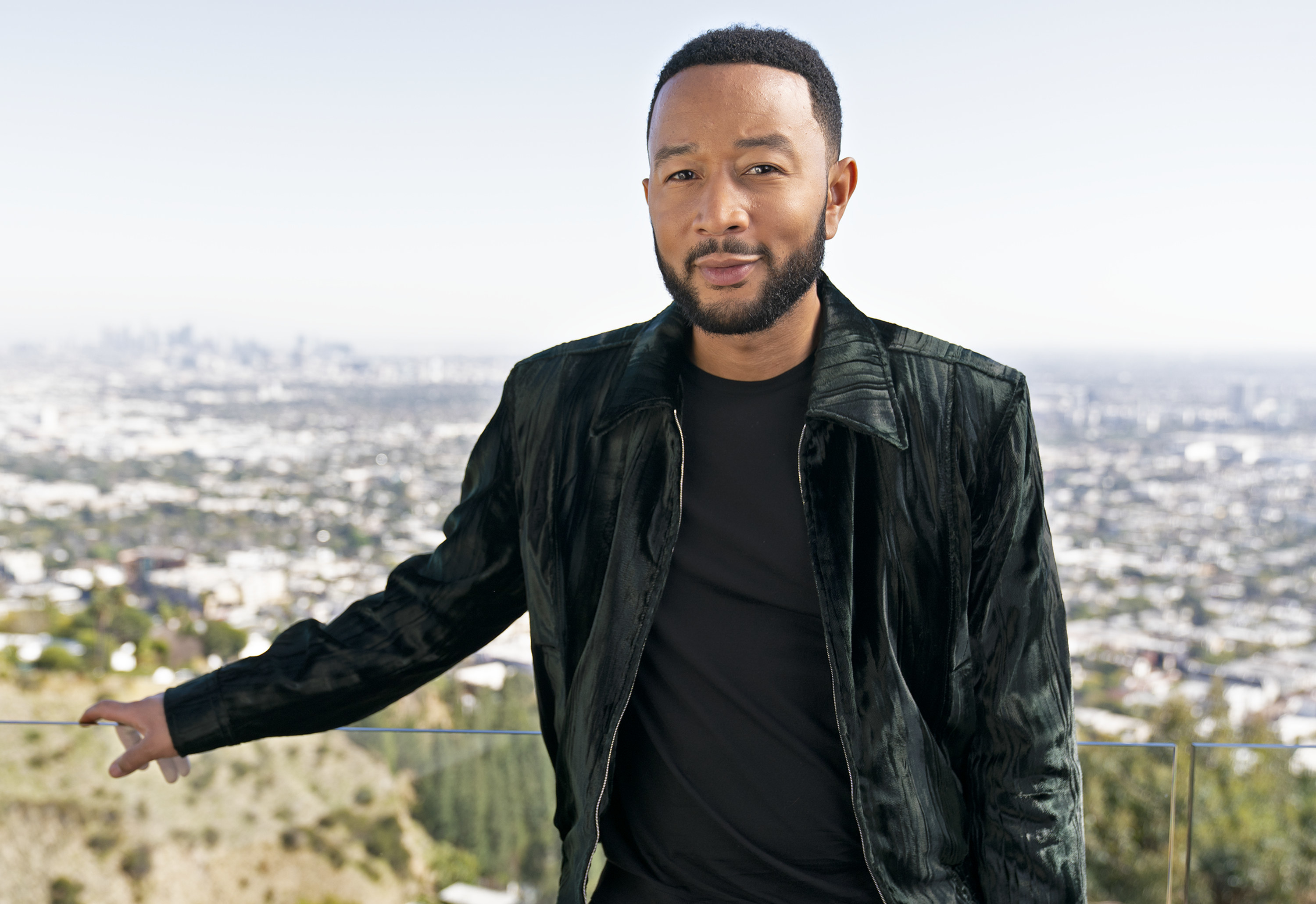 "We aren't friends as much as we used to be because I honestly think because we publicly disagreed on his running for office, his supporting Trump, I think it became too much for us to sustain our friendship," John said on The Axe Files podcast on Thursday.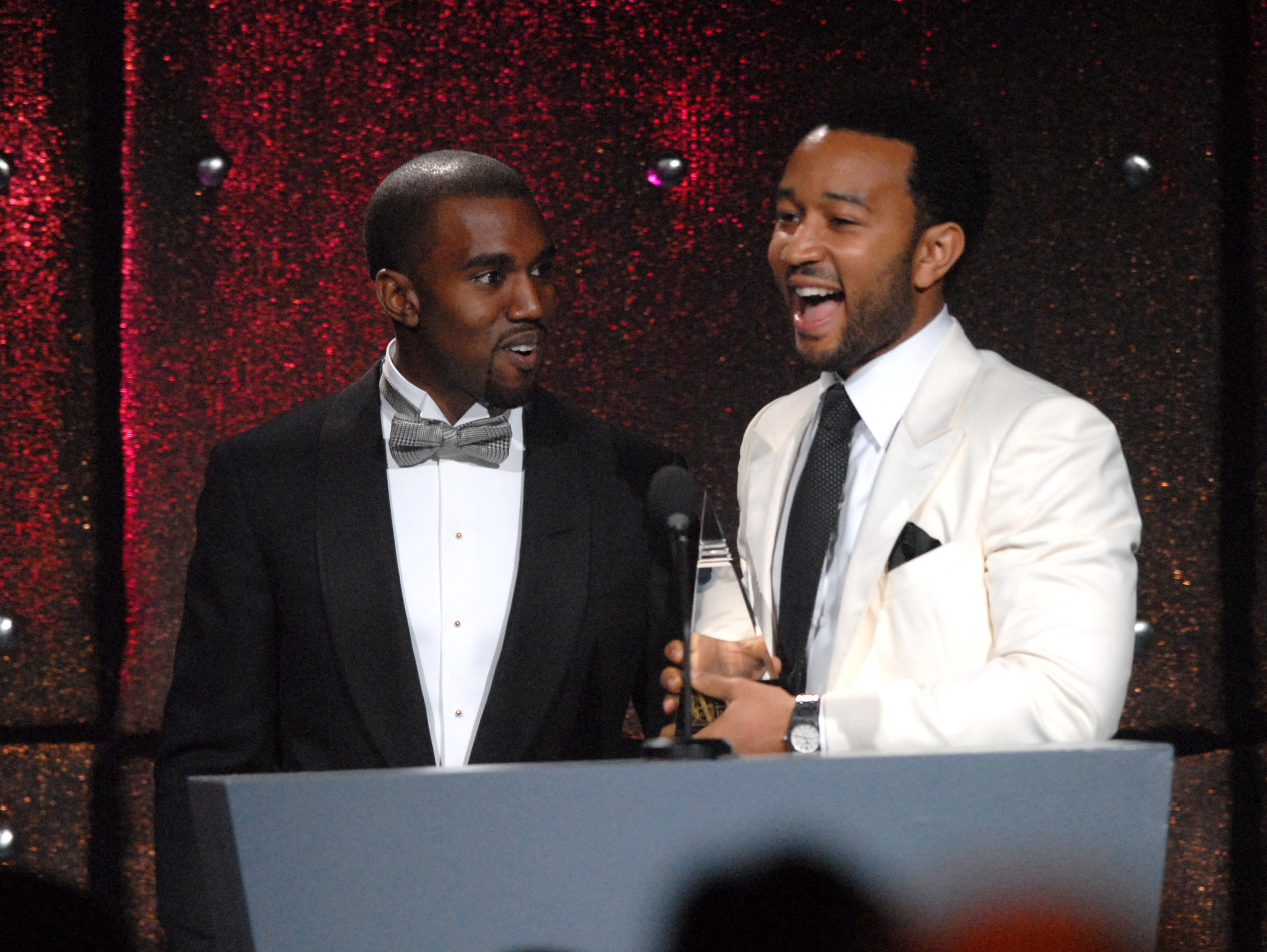 "He was upset that I didn't support his run for presidency of the United States of America for understandable reasons," John said. "I wasn't alone in that. But, you know, he was not happy about that. And we really haven't been close since then."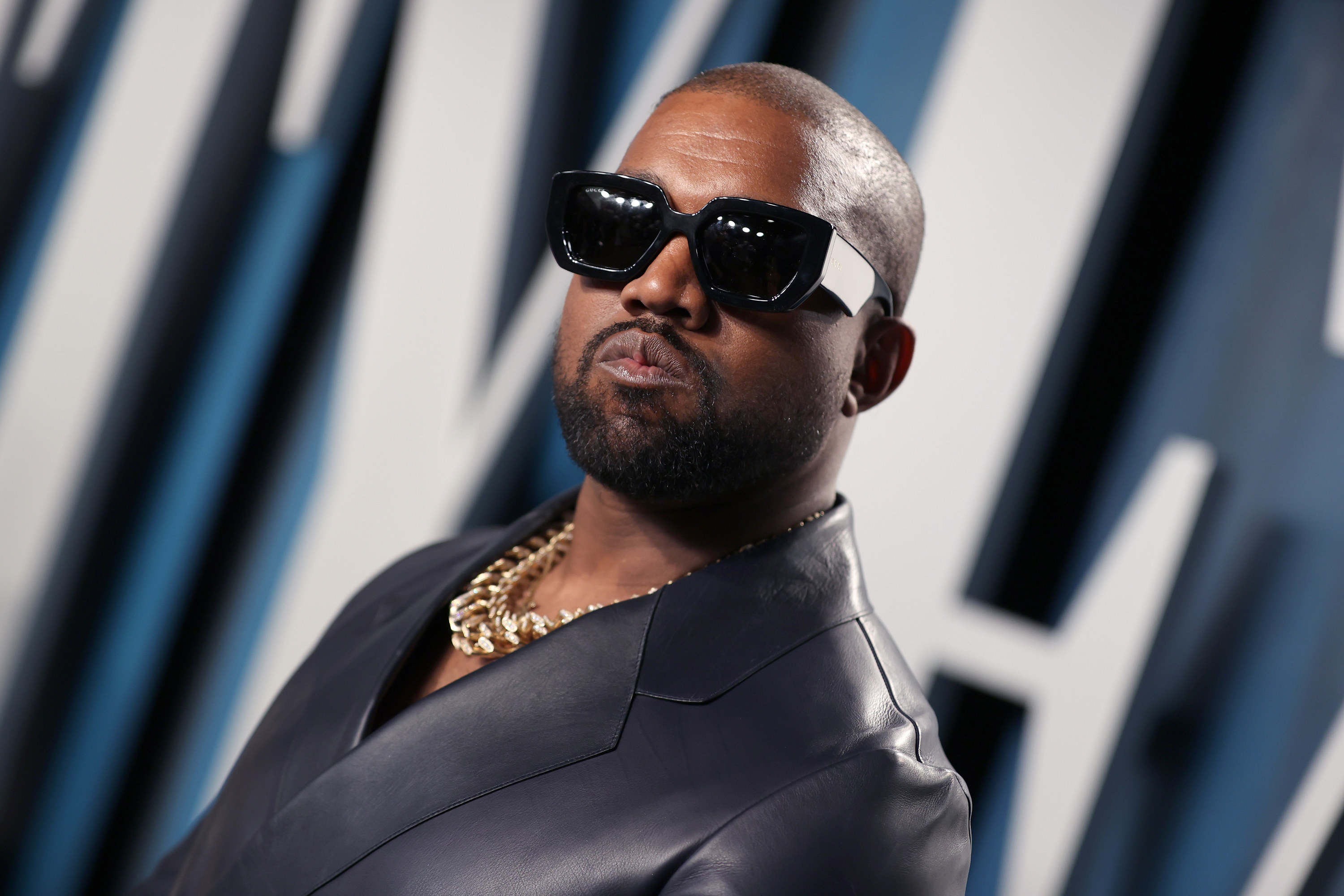 In spite of their difficult relationship, John went on to praise how "open" Ye is, and insisted that the public know the "real Kanye."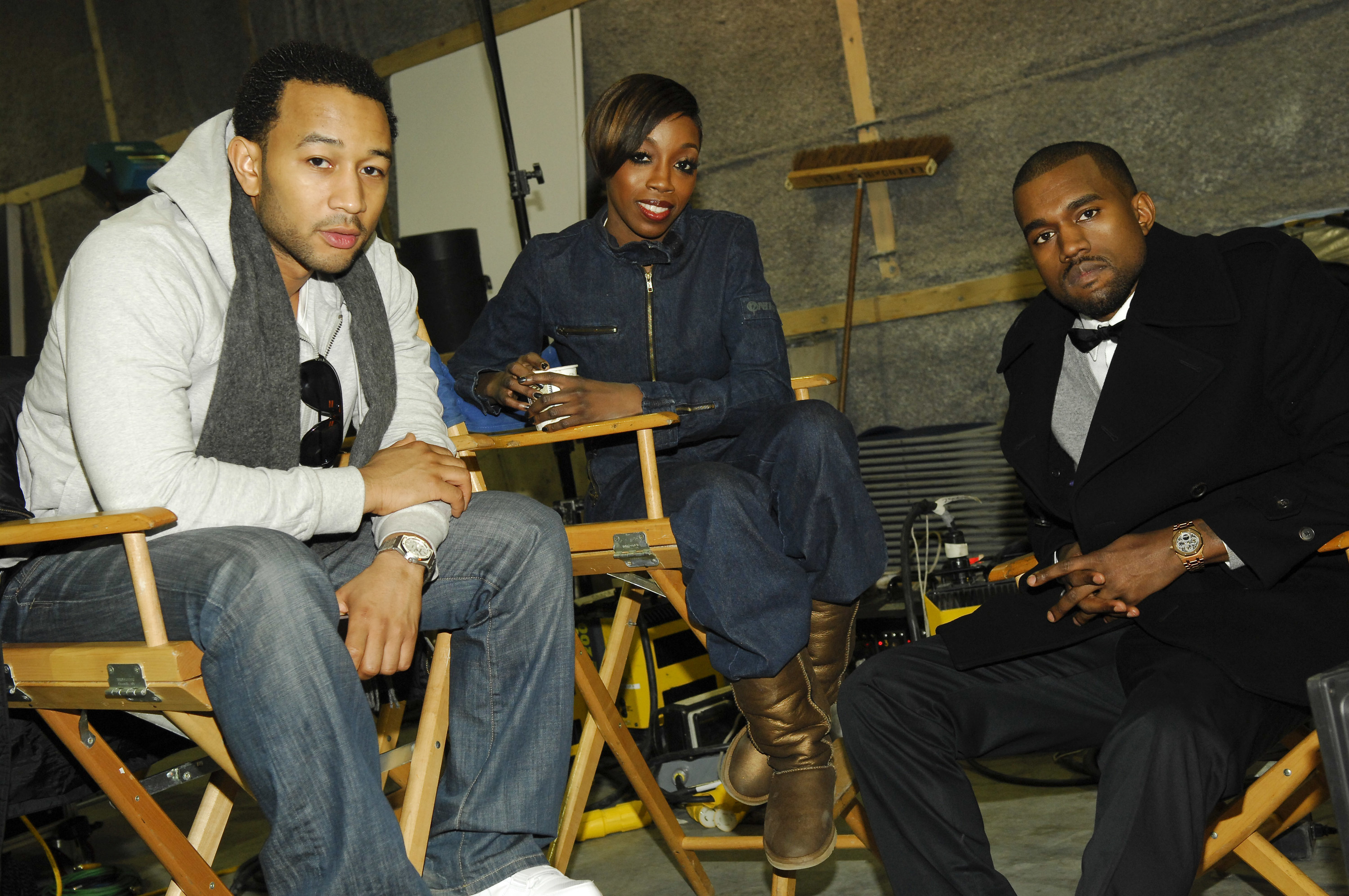 "I think he's been very open with who he is and his struggles with mental health. And he's very real, honestly. So I think there's not a lot about him that people don't get," he said.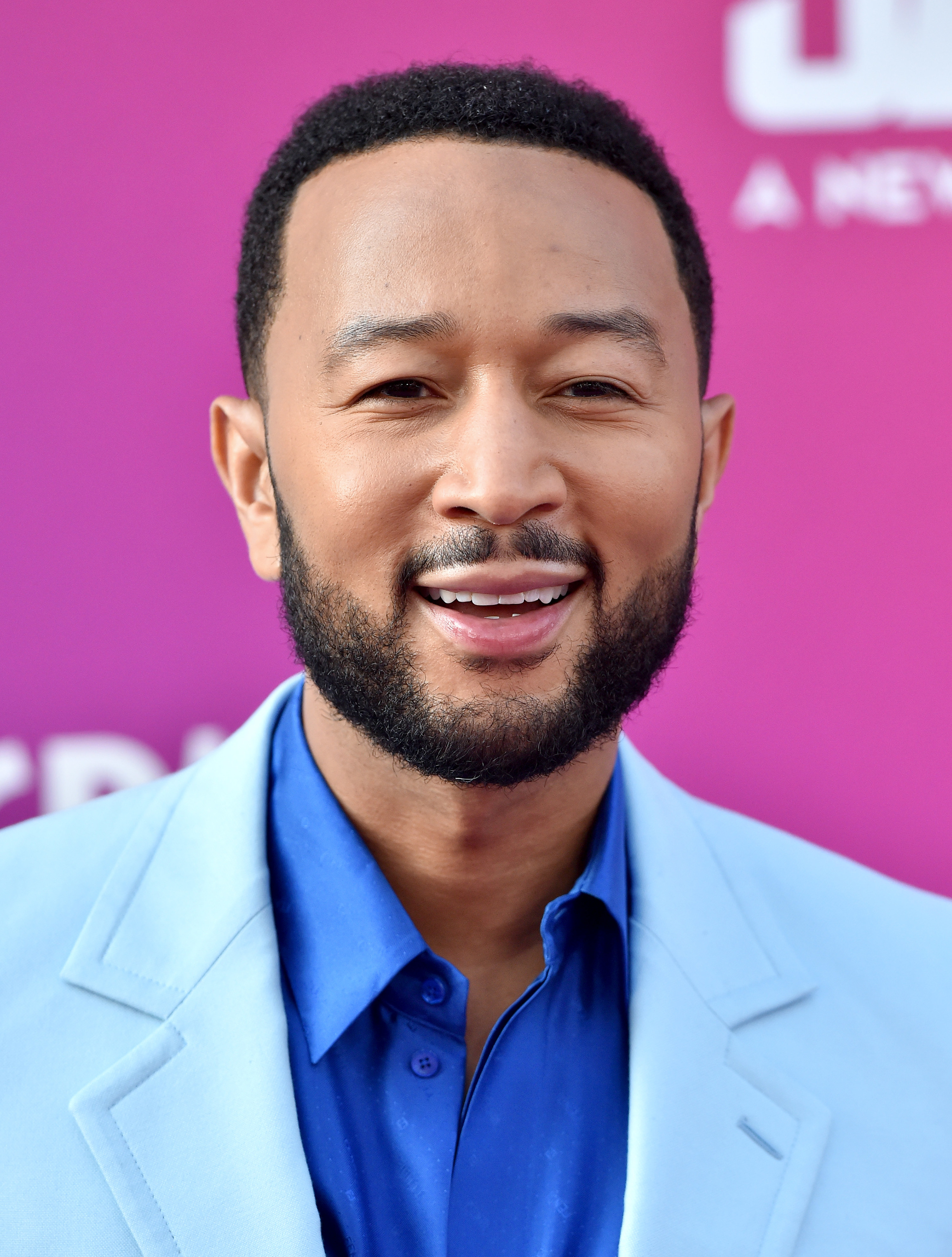 "He's been pretty upfront with his opinions, his struggles, all the things that he's dealing with. And I think what you see with him is pretty much what you get. I don't feel like he's a whole separate person in private than he is in public," John went on. "I think you're pretty much seeing the real Kanye publicly."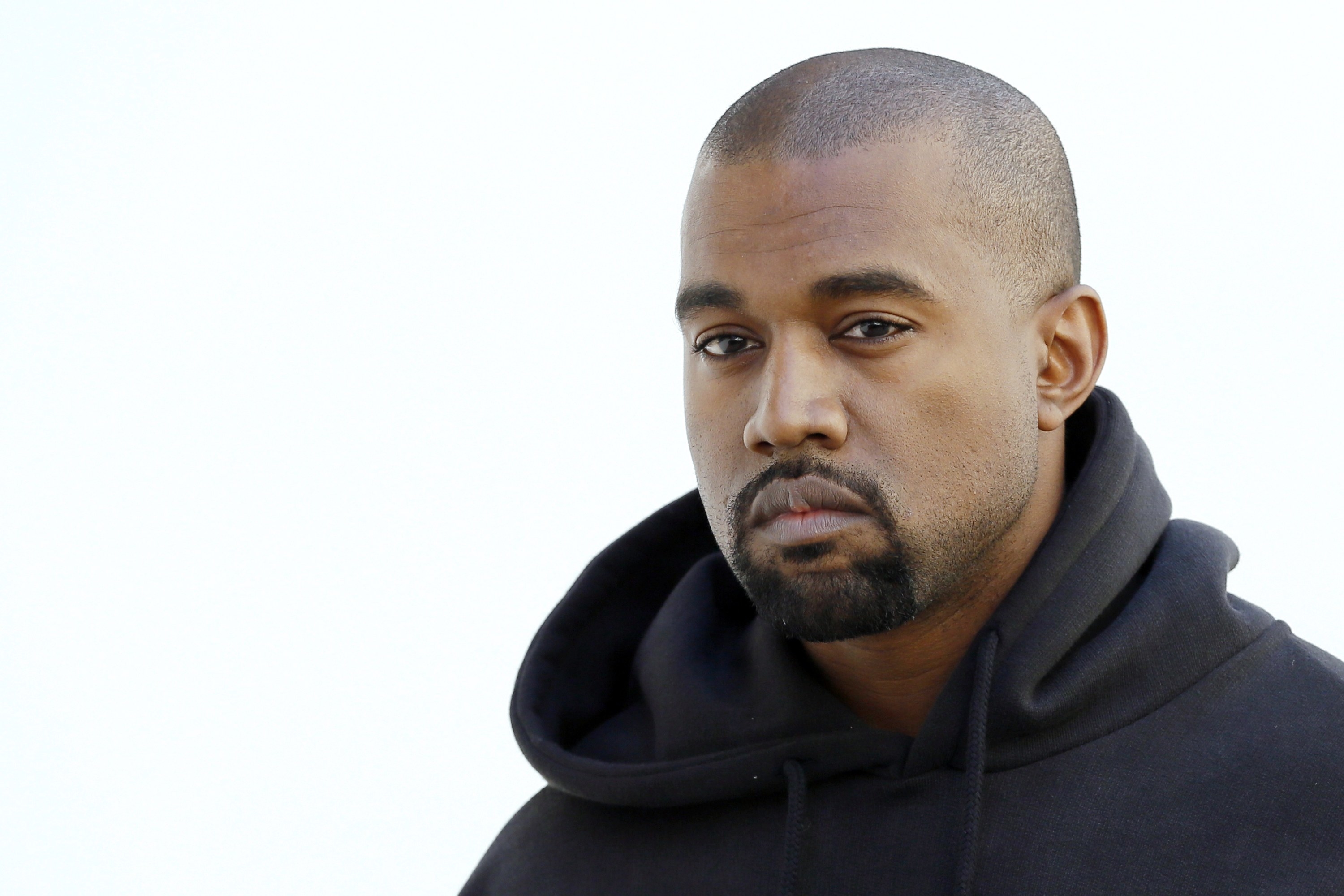 John's podcast appearance came just one day after his wife, Chrissy Teigen, announced that she is pregnant — two years after the stillbirth of their son, Jack.
John and Chrissy also share 6-year-old Luna and 4-year-old Miles.