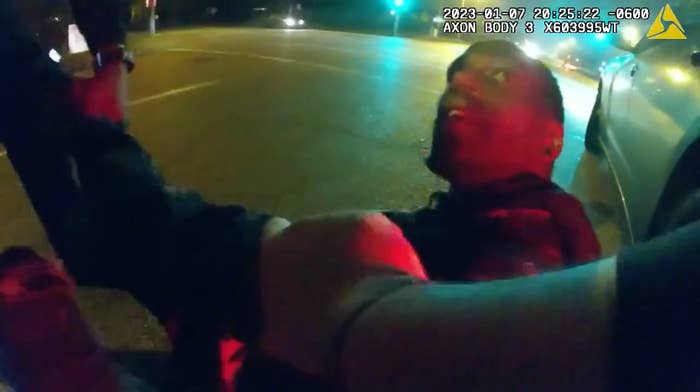 Memphis police officers kicked, punched, and struck Tyre Nichols with a baton as the 29-year-old Black man screamed for his mother, video footage released Friday showed.
Videos from a street pole camera and cops' bodyworn recording devices show an officer kicking Nichols in the face while he was being held down on the ground by two other officers. Another cop then comes over and starts striking him with a baton as the other officers bring Nichols to his feet. One of them then repeatedly lands blows to his face, causing Nichols to fall to his knees.
"I'm gonna baton the fuck out of you," one of the officers yells. "Give us your hands."
After the beating, Nichols is seen sitting on the ground, slumped against a squad car with his hands shackled behind his back while officers walk around the street corner talking about how they chased him down. At one point, Nichols's upper body falls to the ground. About 20 seconds later, one of the officers walks over to him saying, "Sit up, brah," then pulls his torso upright and walks away. Nichols's eyes appear to be shut and blood is seen splattered around his mouth.
Shortly after, officers shine flashlights on Nichols's swollen, bloodied face as medical personnel take a look at him. In a muffled voice, he asks them for water before sliding down onto the ground. The officials prop him back up. Minutes later, Nichols is still on the ground, struggling to communicate and hold his body up.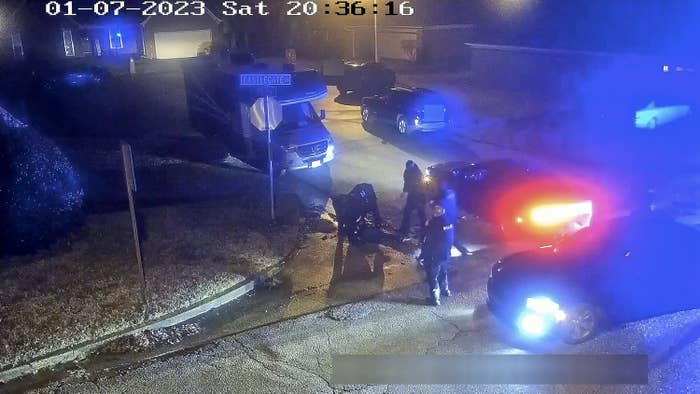 Paramedics roll up a stretcher around 9 p.m. — more than 20 minutes after officers first left Nichols slumped against the squad car, the street camera video shows. A couple minutes later, an ambulance enters the frame.
Memphis officials posted the footage on Vimeo here. Warning: The videos are graphic.
The footage of the ultimately deadly Jan. 7 encounter sparked widespread outrage across the US as Americans watched yet another Black man brutalized by police. Nichols died three days later after experiencing "extensive bleeding" from the beating, attorneys for his family said, citing an independent autopsy.
Protests broke out in multiple cities Friday night, including Atlanta, New York City, and Memphis, where traffic was brought to a standstill at the Interstate 55 Bridge.
Shelby County Sheriff Floyd Bonner, Jr., on Friday also announced that two deputies had been relieved of duty pending the outcome of an internal investigation into their conduct at the scene.
"Having watched the videotape for the first time tonight, I have concerns about two deputies who appeared on the scene following the physical confrontation between police and Tyre Nichols," he said in a statement.
President Joe Biden said in a statement that he was "outraged and deeply pained" to see the footage of the officers beating Nichols.
"It is yet another painful reminder of the profound fear and trauma, the pain, and the exhaustion that Black and Brown Americans experience every single day," Biden said, as he urged demonstrators "not to resort to violence or destruction."
While Memphis and the rest of the country braced for the release of the footage, Nichols's mother RowVaughn Wells warned parents not to allow their children to see it. Wells said she couldn't bring herself to watch the videos, but from what she'd heard it is "very horrific."
"Any of you who have children, please don't let them see it," she said during a news conference.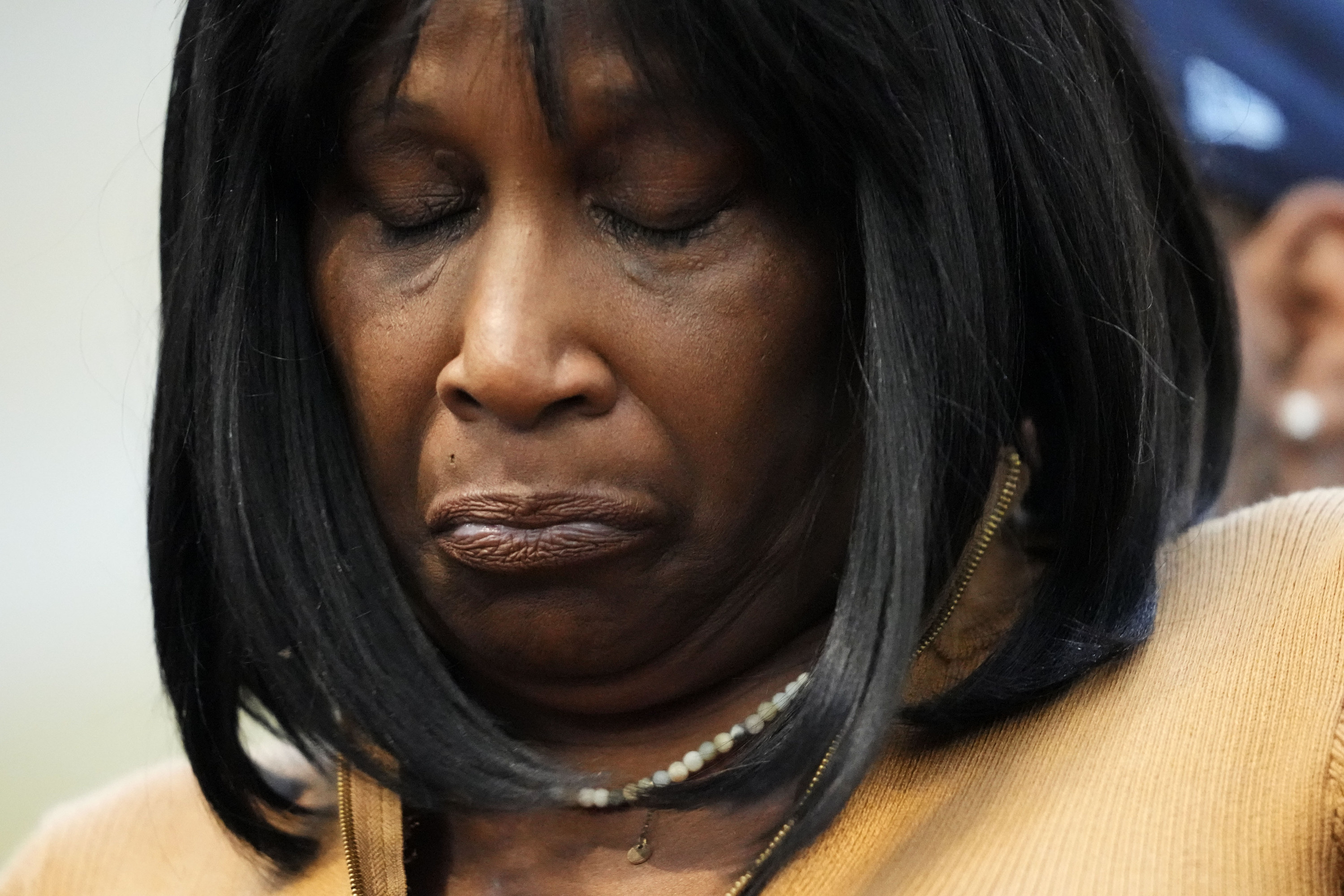 The family reiterated their calls for peaceful protest in advance of the video becoming public as their attorneys, as well as city and federal officials, described their outrage over witnessing the officers' excessive use of force after pulling Nichols over on Jan. 7 purportedly for "reckless driving."
"You're going to see acts that defy humanity," Memphis Police Chief Cerelyn Davis told CNN's Don Lemon.
Davis and the family's attorneys have compared the cops' encounter with Nichols to that of Rodney King, whose 1991 beating at the hands of Los Angeles police sparked widespread outrage and riots following the acquittals of the officers who were responsible.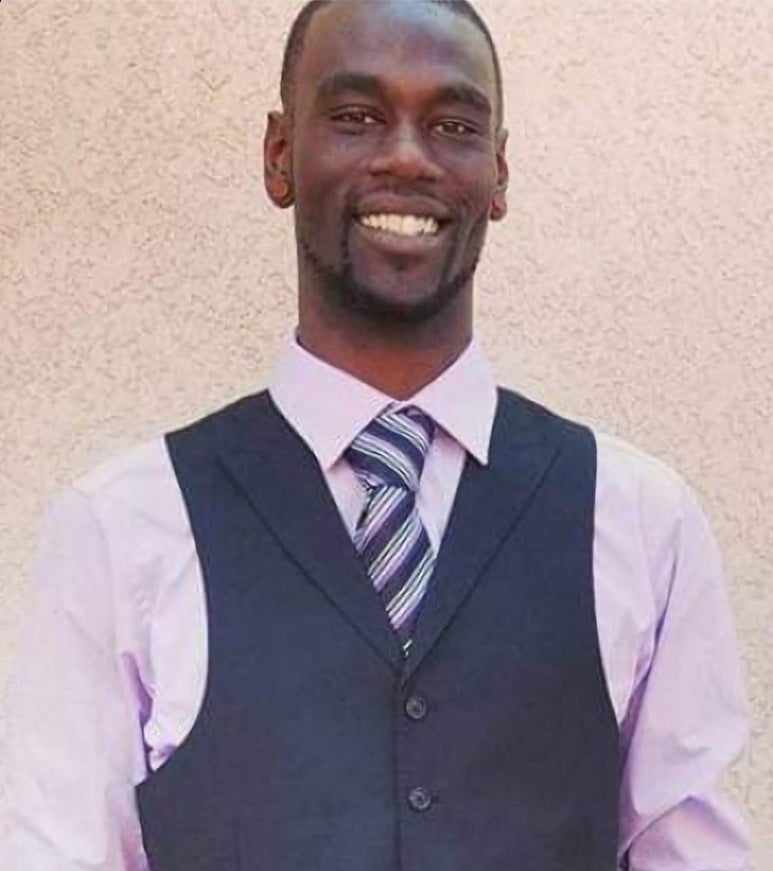 "It's very much aligned with that same type of behavior," Davis said in the interview. "I would say it's about the same if not worse."
FBI Director Christopher Wray said he was "appalled" by what he saw.
"I'm struggling to find a stronger word," Wray told reporters, "but I will just tell you I was appalled."
The Department of Justice is conducting a civil rights investigation into the incident, while the Tennessee Bureau of Investigations continues investigating the officers' actions.
Last week, the city of Memphis fired five officers who the police chief said were "found to be directly responsible for the physical abuse" for using excessive force, failing to intervene, and failing to render aid. The former cops, identified as Tadarrius Bean, 24; Demetrius Haley, 30; Emmitt Martin III, 30; Desmond Mills Jr.; 32; and Justin Smith, 28, were arrested and indicted by a grand jury on Thursday.
All five are facing charges of second-degree murder, aggravated assault, aggravated kidnapping, official misconduct, and official oppression.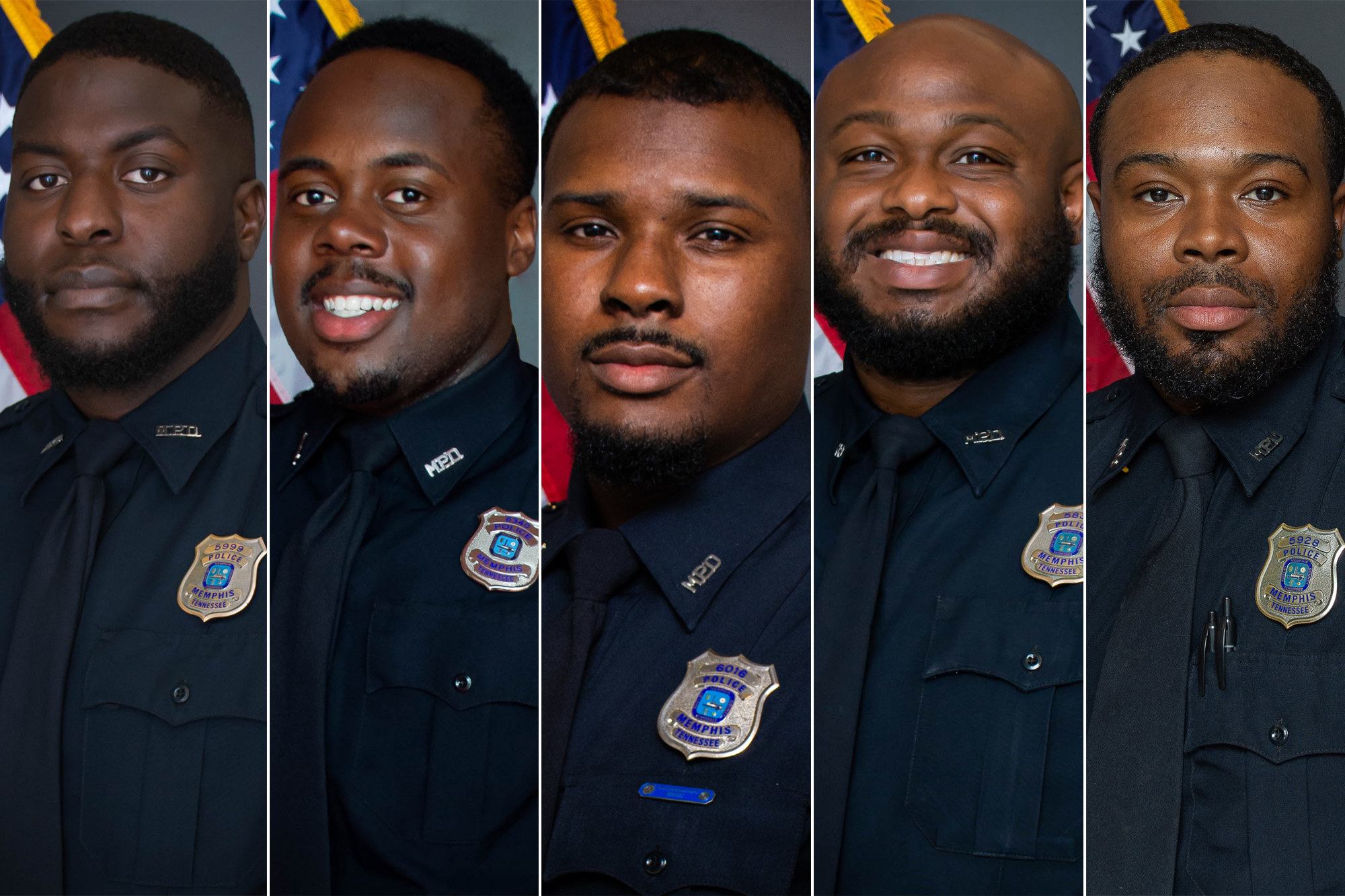 The encounter that ultimately resulted in Nichols's death occurred around 8:30 p.m. on Jan. 7 as his mother said he was driving home from a local park where he liked to watch the sunset and take pictures. According to an initial account shared by police, officers pulled over Nichols, a father and FedEx worker, for "reckless driving" when multiple "confrontations" occurred between him and the officers.
"Afterward, the suspect complained of having a shortness of breath, at which time an ambulance was called to the scene," police said.
Nichols arrived at the hospital in critical condition and died three days later, on Jan. 10. Officials have not released a cause of death, but an independent autopsy performed on behalf of Nichols's family indicated that he "suffered extensive bleeding caused by a severe beating," their attorneys said.
On Friday, Davis said the police department still has not been able to confirm whether Nichols was actually driving in a reckless manner.
"We've taken a pretty extensive look to determine, you know, what that probable cause was," she told CNN, "and we have not been able to substantiate that — it doesn't mean that something didn't happen, but there's no proof."
The videos released by the city on Friday don't show the moment that the traffic stop was initiated. Footage from one body camera video shows an officer with their weapon drawn as he approaches Nichols's car, which appears parked in the inner most lane of a large street. Officers are heard screaming at Nichols to get out of the vehicle before one of them opens the driver-side door and forcibly removes him.
"Damn, I didn't do anything," Nichols says in the video.
"Turn your ass around," one officer says.
"Alright, alright, alright," Nichols is heard saying as officers scream at him repeatedly to get on the ground.
Nichols is then seen sitting on the ground as officers hold onto him and another threatens to deploy his Taser.
"Stop, stop," Nichols says.
"Bitch, put your hands back," one officer yells. "I'm gonna knock your ass the fuck out."
"You guys are really doing a lot right now, stop," Nichols says. "I'm just trying to go home. ... I am on the ground."
A scuffle then ensues and Nichols is seen running away on foot as an officer deploys his Taser. The encounter picks up again with other officers chasing Nichols on foot before tackling him to the ground.
"Mom," Nichols screams. "Mom! Mom!"
The incident has put the special unit the officers were operating in under scrutiny. Created in 2021, the Street Crimes Operation to Restore Peace In Our Neighborhoods, also known as the Scorpion unit, is a team of 40 officers who are focused on rooting out violent crimes and motor vehicle thefts. But, in reality, the team has become a force of violence itself, according to attorneys for Nichols's family, which has called for the unit to be disbanded immediately.
"Tyre Nichols at all times was an innocent victim on that night," said Antonio Romanucci, who is representing the family alongside renowned civil rights attorney Ben Crump. "He did nothing wrong. He was caught up in a sting."
The lawyers told reporters on Friday that since taking on the case they've heard from other Memphis residents who say they were brutalized by members of the unit.
"There's a brother who said four or five days before this happened to Tyre that same Scorpion unit confronted him while he was in his car going to get pizza," Crump said. "They threw him on the ground talking about, 'where the drugs, where the weapons,' and ... put a gun to his head."
Crump said the man called the department's internal affairs unit twice to report the incident, but he never heard back. "If they would have responded to him, we might not be here today," he said.
Crump said he and Nichols's family were pleased by the decision to charge the officers responsible and how swiftly the justice system has started working in this case.
"We want to proclaim that this is the blueprint going forward for any time any officers — whether they be Black or white — will be held accountable," Crump said. "No longer can you tell us we got to wait six months to a year, even though we've got a video with evidence of the excessive force and the crime. No more can you tell us that."
Paige Skinner contributed reporting.