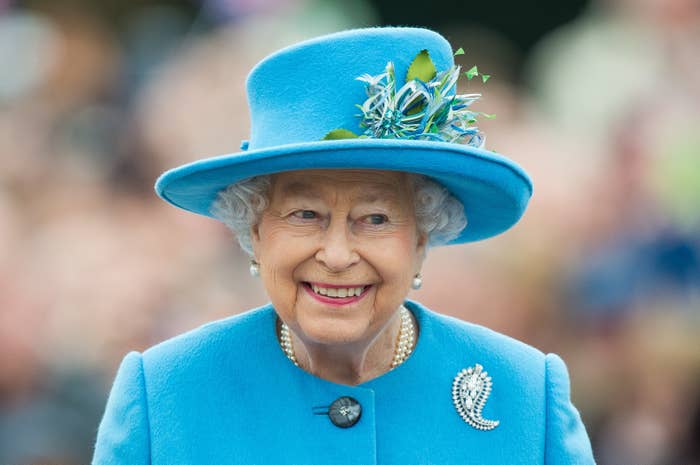 Leaders around the world paid tribute to Queen Elizabeth II following the news of her death on Thursday, describing the longest-serving monarch in Britain's history as a selfless and tireless leader who was an inspiration to generations.
"Her Majesty Queen Elizabeth II was more than a monarch. She defined an era," President Joe Biden and first lady Jill Biden said in a statement. "In a world of constant change, she was a steadying presence and a source of comfort and pride for generations of Britons, including many who have never known their country without her."
The Bidens recalled first meeting the Queen in 1982 when the president was a US senator and they traveled to the United Kingdom as part of a congressional delegation. During their first overseas trip as president and first lady last year, the Bidens said they were "charmed" by her wit and "moved" by her kindness.

Over the years, Elizabeth met with 13 US presidents and stood in solidarity with Americans as the country commemorated its bicentennial and went through the tragedy of 9/11. Following the Sept. 11 attacks, the Queen "poignantly reminded us that 'Grief is the price we pay for love,'" the Bidens recalled.
"Her legacy will loom large in the pages of British history, and in the story of our world," they said.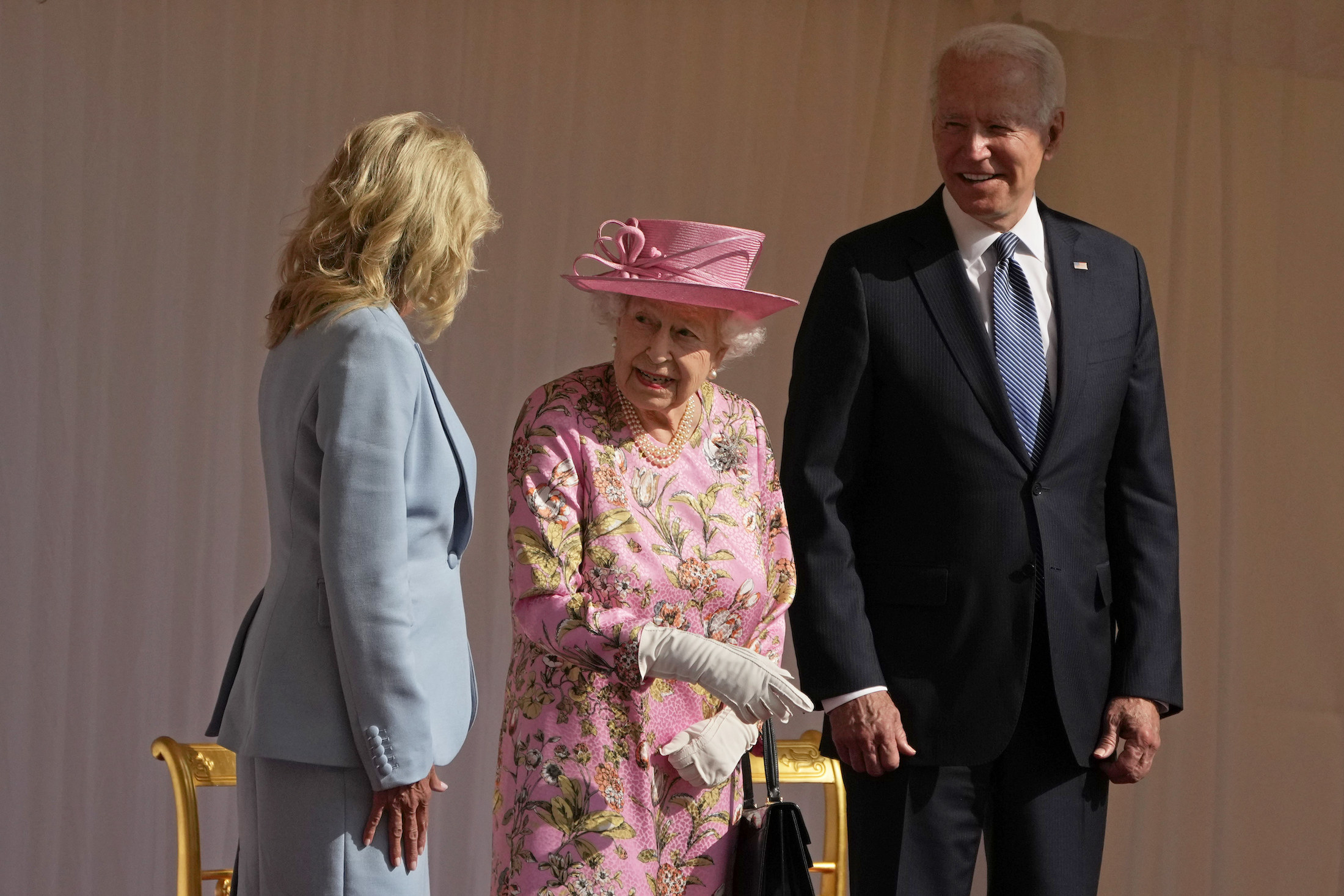 Buckingham Palace announced the monarch's death on Thursday. Earlier in the day, the royal family had said that doctors were "concerned" for the Queen's health and had placed her under medical supervision at Balmoral Castle in Scotland.
She was last pictured on Tuesday at her Scottish residence, where she met with incoming Prime Minister Liz Truss. In a speech on Thursday, Truss described the Queen as "the rock on which modern Britain was built."
"Britain is the great country it is today because of her," Truss said. "She was the very spirit of Great Britain, and that spirit will endure."
As monarch of the United Kingdom, Elizabeth was recognized as the sovereign to 14 other realms, the head of the Commonwealth, and the supreme governor of the Church of England. In her reign of nearly three-quarters of a century, the Queen was viewed as an iconic figure in public life with her influence stretching far beyond the Commonwealth.
"Her Majesty Queen Elizabeth II embodied the British nation's continuity and unity for over 70 years," French President Emmanuel Macron tweeted. "I remember her as a friend of France, a kind-hearted queen who has left a lasting impression on her country and her century."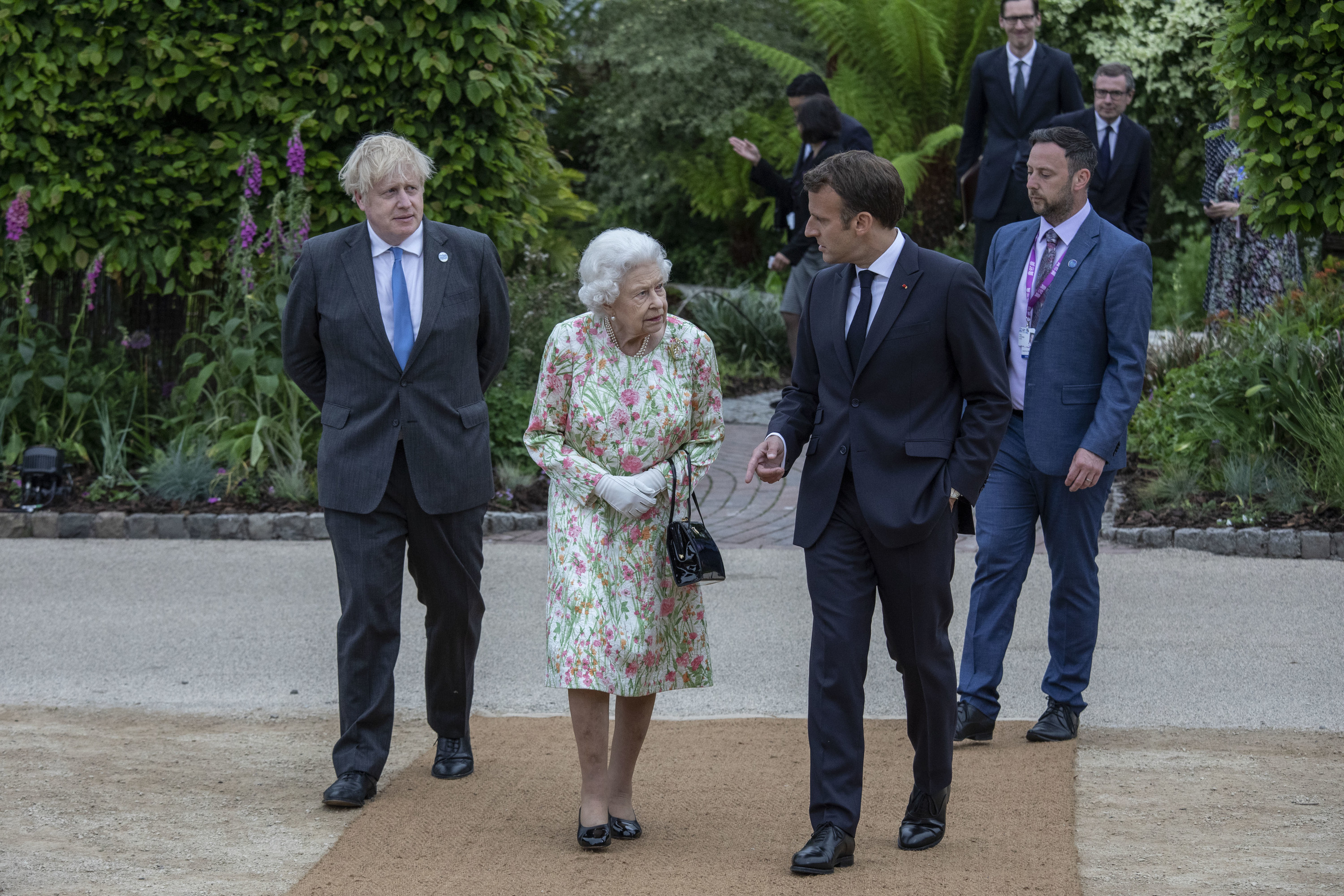 Canadian Prime Minister Justin Trudeau said the Queen was "a constant presence" in his people's lives.
"Her service to Canadians will forever remain an important part of our country's history," Trudeau tweeted. "As we look back at her life and her reign that spanned so many decades, Canadians will always remember and cherish Her Majesty's wisdom, compassion, and warmth."

During a news conference Friday morning in New Zealand, Prime Minister Jacinda Ardern remembered the Queen for her "level of knowledge and care" she had for the island nation.
"This is a time of deep sadness," Ardern said. "Young or old, there is no doubt that a chapter is closing today and with that we share our thanks for an incredible woman who we were lucky enough to call our Queen."
The prime minister recalled gifting Elizabeth an image of her from a visit to New Zealand about 50 years ago captured by a young woman with a Polaroid camera.
"It showed her in the back of a vehicle laughing," Ardern said. "Not only did she remember the visit, she could remember what was making her laugh. That speaks to me someone who gave a life of service, but also enjoyed the role that she played as difficult as I'm sure it was."
Former US president Barack Obama and former first lady Michelle Obama said in a statement that since taking the helm of the British empire at the age of 25 and up until her death, the Queen "has captivated the world." The Obamas remembered her reign as "defined by grace, elegance, and a tireless work ethic" and said she defied "the odds and expectations placed on women of her generation."
"Back when we were just beginning to navigate life as President and First Lady, she welcomed us to the world stage with open arms and extraordinary generosity," the Obamas said in their statement. "Time and again, we were struck by her warmth, the way she put people at ease, and how she brought her considerable humor and charm to moments of great pomp and circumstance.

"Like so many, Michelle and I are grateful to have witnessed Her Majesty's dedicated leadership, and we are awed by her legacy of tireless, dignified public service," they continued.
Former president Donald Trump said in a statement that the Queen leaves behind "a tremendous legacy of peace and prosperity for Great Britain."
"Her leadership and enduring diplomacy secured and advanced alliances with the United States and countries around the world," Trump said. "Melania and I will always cherish our time together with the Queen, and never forget Her Majesty's generous friendship, great wisdom, and wonderful sense of humor. What a grand and beautiful lady she was — there was nobody like her!"
In a statement, former president Jimmy Carter, who led the US from 1977 to 1981, said the Queen's "dignity, graciousness, and sense of duty have been an inspiration."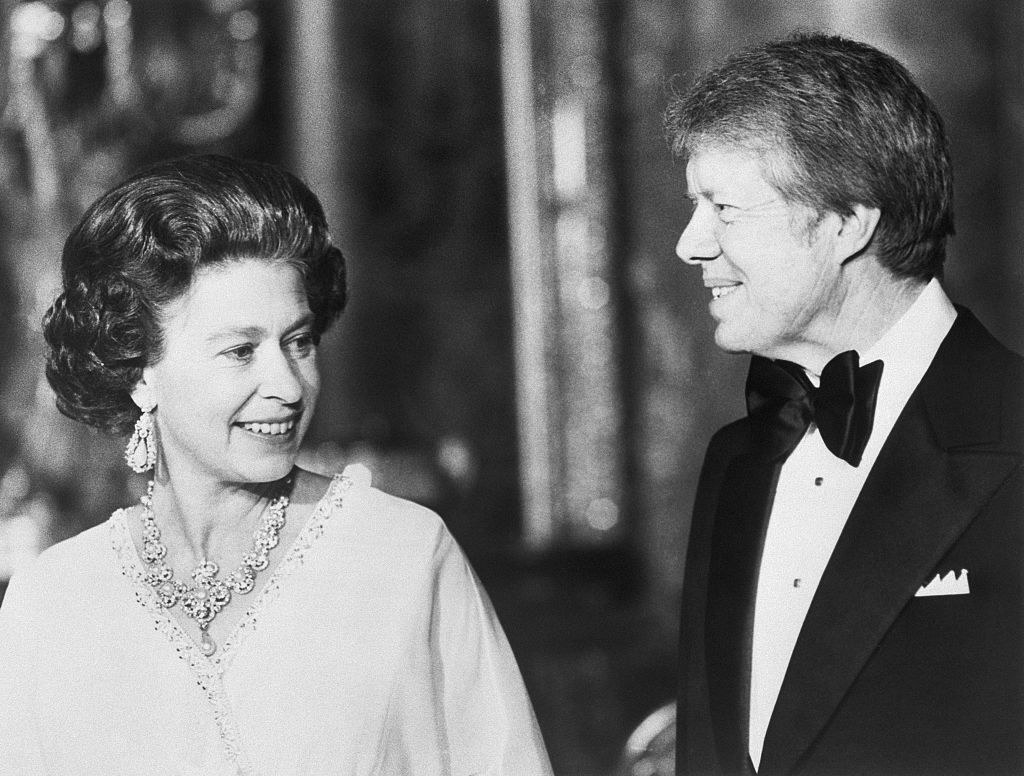 "We join the millions around the world in mourning a remarkable leader," Carter said.
Nigerian President Muhammadu Buhari expressed "immense sadness" about the Queen's death, calling her reign "unique and wonderful." Like many other African nations, Nigeria was colonized by the British empire and remains in the Commonwealth as an independent republic state.
"The story of modern Nigeria will never be complete without a chapter on Queen Elizabeth ll, a towering global personality and an outstanding leader," Buhari tweeted. "She dedicated her life to making her nation, the Commonwealth and the entire world a better place."

Jens Stoltenberg, the general secretary of NATO and former prime minister of Norway, also offered his condolences.
"Deeply saddened by the passing of Her Majesty Queen Elizabeth II," Stoltenberg tweeted. "Over more than 70 years, she exemplified selfless leadership and public service."