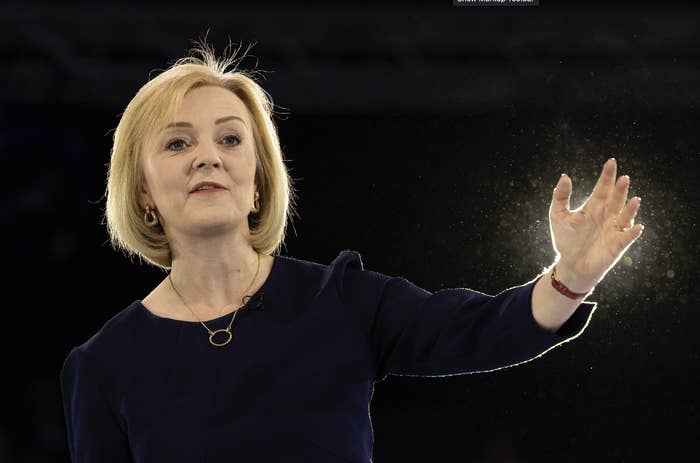 Liz Truss has won the Conservative Party leadership contest and will be Britain's next prime minister.
The foreign secretary, who had been the frontrunner for weeks, beat Rishi Sunak, the former chancellor, to become the nation's third prime minister in three years.
Truss will succeed Boris Johnson, who resigned as leader of the party in July following a mass exodus of more than 50 members of Parliament who declared they had lost faith in his leadership.
The decision on Britain's next leader was made exclusively by the members of the Conservative Party, which is made up of more than 160,000 people.

Truss, 47, has been a member of Parliament since 2010 and will be the third woman to lead Britain. She won 57.4% of the votes in the final round.
Throughout the contest, Truss, who had been a favorite among the more right-leaning of the party, was accused of intentionally styling herself in the likes of Britain's first female prime minister, Margaret Thatcher, a claim that she denied and called "frustrating."
In her victory speech, Truss told Conservative Party members that it was an "honor" to be elected leader following "one of the longest job interviews in history."
Truss paid tribute to her predecessor, Johnson, whom she referred to as her "friend" and hailed for his time in office.
"Boris, you got Brexit done, you crushed Jeremy Corbyn, you rolled out the vaccine, and you stood up to Vladimir Putin.
"You are admired from Kyiv to Carlisle," she said.
Truss told Conservative Party members that she intended to deliver "a bold plan" that would grow the British economy and deal with rising energy costs predicted to cripple families as the country heads into the colder months.
Former prime minister Theresa May posted a congratulatory message to Truss and said that it was now time for the party to come together and work to address the deepest challenges facing the country.
Truss will officially take office Tuesday after a formal transfer of power when she and Johnson travel to Balmoral Castle in Scotland to meet with the Queen.