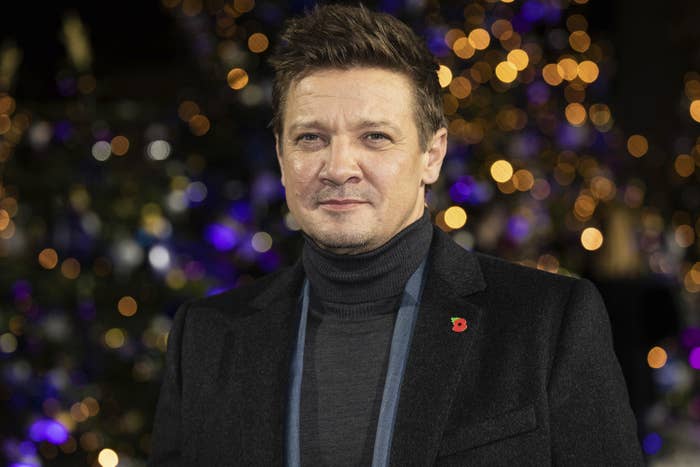 Jeremy Renner said he broke more than 30 bones when he was crushed by a snowcat vehicle on New Year's Day near Reno, Nevada.
The Avengers star shared the update with his Twitter and Instagram followers Saturday morning alongside a picture of himself laying in a bed with an attendant holding onto his bent right leg.
"Morning workouts, resolutions all changed this particular new years," Renner wrote on Instagram. "I want to thank EVERYONE for their messages and thoughtfulness for my family and I."
"These 30 plus broken bones will mend , grow stronger," he continued, "just like the love and bond with family and friends deepens . Love and blessings to you all 🙏❤️🙏."
Reno Mayor Hillary Schieve told the Reno Gazette-Journal that the actor was trying to help a stranded driver on Jan. 1 when he was run over by his own snowcat, a vehicle similar to a truck that runs on tracks instead of wheels, on a private road near the city. A 911 call log from the Washoe County Sheriff's Office reported that Renner was "completely crushed" by the vehicle.
Renner was hospitalized in critical condition and underwent surgery the next day after experiencing blunt chest trauma and orthopedic injuries.
Since then, Renner, who is currently starring in the Paramount+ TV show Mayor of Kingstown, has been sharing updates about his health on social media. Earlier this week, the actor revealed that he had returned home from the hospital and watched the season 2 premiere of his show with family.