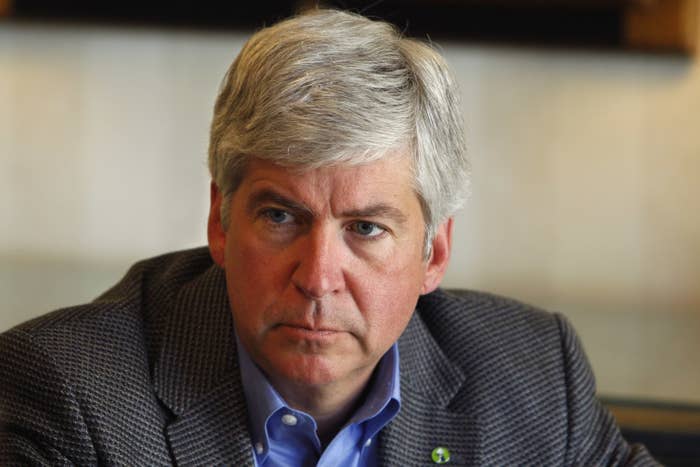 Michigan Governor Rick Snyder has asked the state attorney general to sue chemical giant 3M, suggesting that the company must pay for making toxic chemicals that wound up in the drinking water.
Towns across America are coming to grips with an alarming new source of water contamination: a common class of chemicals, called PFAS, implicated in long-term health effects. In Michigan, where the Flint lead crisis is still making headlines, more than 30 sites have detectable levels of PFAS in the water and soil. Two chemicals in this family, PFOA and PFOS, are linked to heart disease, thyroid disease, and cancer, and are thought to make vaccines less effective in kids.
PFAS chemicals are used in coatings that make products water-resistant — like on Teflon cookware, Gore-Tex fabric, and 3M's Scotchgard — and 3M is among the companies whose technology made the toxic compounds so common. The Minnesota-based company also makes firefighting foams that are used at military sites and airports, and leach PFAS compounds into the environment.
In pushing to sue 3M, Gov. Snyder appears to be trying to get in front of another potential health crisis with Michigan in the spotlight.
"It is generally understood 3M was aware of the nature of its products and the threats they posed to public health," Snyder wrote in a letter on July 13. He added that "despite this knowledge, 3M continued to manufacture, market, and sell its products containing the contaminant without disclosing to its customers and regulatory agencies the threat they posed to the general public."
Snyder asked that the AG's suit "recover the costs incurred by the state, along with compensating for the environmental harm and the public health threat." In December, Michigan agreed to allocate $23 million for water testing and public health departments in towns where PFAS was found.
A spokesperson for Michigan Attorney General Bill Schuette said that the office is considering the request. In February this year, 3M paid $850 million to settle a similar lawsuit by the Minnesota AG.
"3M cares deeply about the safety and health of Michigan's communities," company spokesperson Donna Fleming Runyon told BuzzFeed News in an emailed statement. "3M acted responsibly in connection with products containing PFAS, and will vigorously defend its environmental stewardship."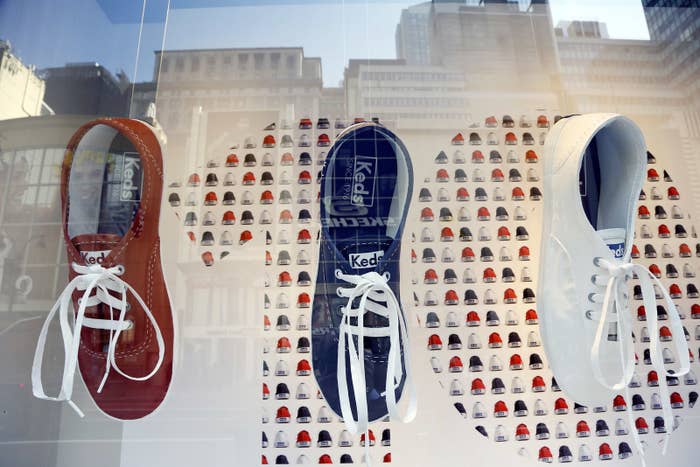 Michigan is one of at least 27 US states that have PFAS (which stands for per- and polyfluoroalkyl substances) compounds in drinking water, often near military bases, airports, or large chemical plants that dump waste into the water.
Toxicologists who study PFAS in animals and people call them "forever chemicals" because they do not break down and disappear over time. They accumulate in the environment and do not leave the body once consumed.
"It just builds up and builds up and builds up," Rita Loch-Caruso, professor of environmental health at the University of Michigan, told BuzzFeed News. "There is grave concern for pregnant women, fetuses, and very young children."
In 2016, the EPA's first survey of PFAS compounds reported that 63 drinking water systems in 22 states had levels above the agency's health standard, but subsequent surveys have added more sites to the list. A 2016 study led by researchers at the Harvard School of Public Health reported drinking water systems supplying 6 million Americans had levels of PFOA and PFAS that exceeded the EPA limit. According to a 2018 report published by the Environmental Working Group and researchers at Northeastern University, 15 million US residents are exposed to the chemicals.
"We know that as we test more around the country, more sites are going to be identified," David Andrews, a senior scientist at EWG, told BuzzFeed News.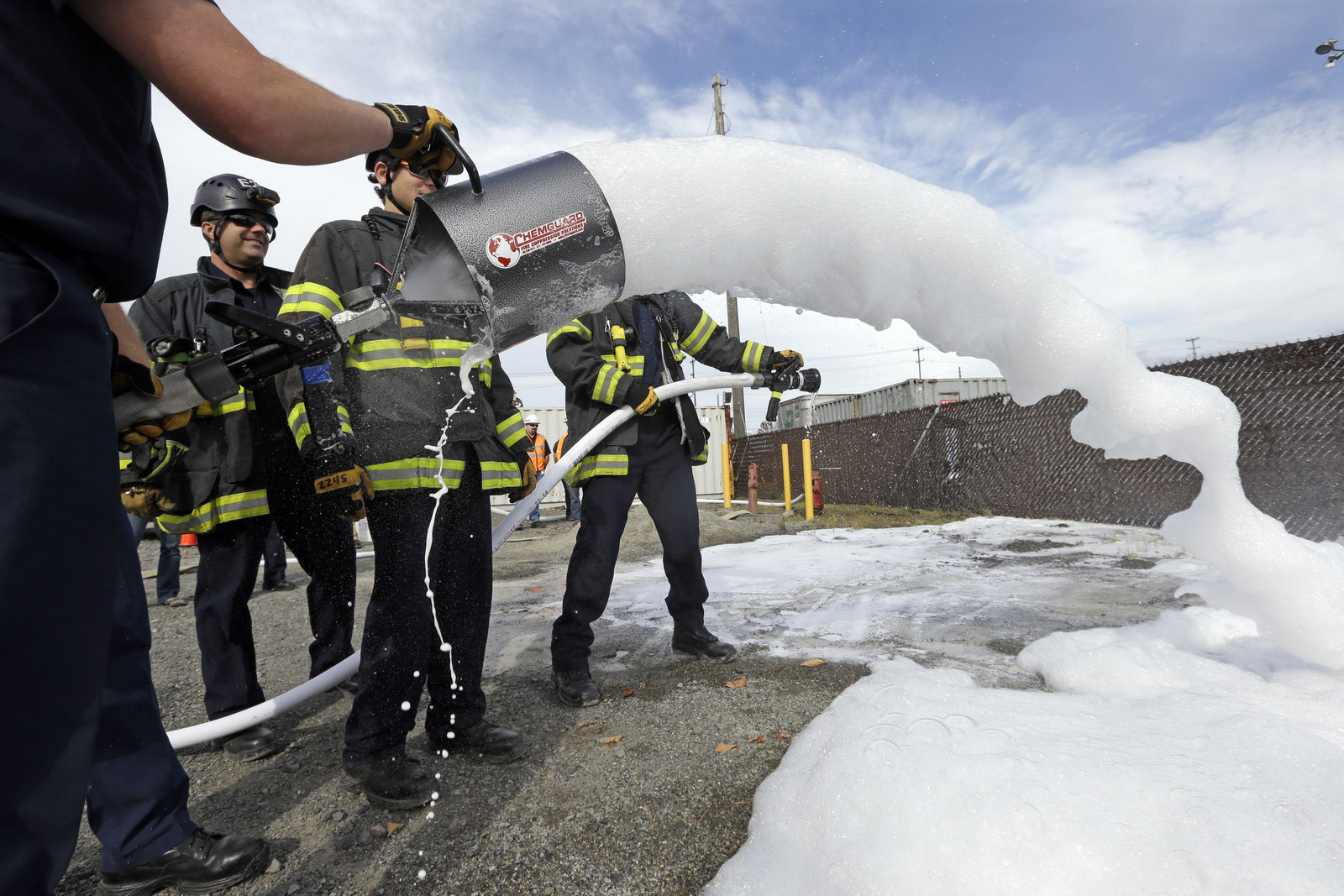 Some of the highest PFAS levels in the US were measured near dump sites used by the Wolverine World Wide shoe company (which owns the Keds brand) in Michigan's Kent County. (In January, the state sued Wolverine for its role in contaminating drinking water systems).

And by EWG's count, Michigan has the highest number of PFAS sites of any state — partly because the state has been making an effort to sample more sites, according to Andrews.
Gov. Snyder created the Michigan PFAS Action Response Team (which includes a scientific and public health advisory committees) to guide the state's response to the water pollutants. And in May, the state pledged to test 1,380 public water systems and about 460 schools for fluorinated chemicals. Michigan lawmakers have proposed setting a state limit at 5 parts per trillion for PFOA — an order of magnitude less than the EPA's recommendation.
If the AG goes through with the lawsuit, it could eventually recoup some costs for people sickened by the chemicals. But critics say the state could be backing more urgent measures, such as making stricter limits to how much PFAS can be in drinking water. (Currently, the EPA's guidelines for exposure only include PFOA and PFOS, and not dozens of other chemicals in the PFAS family.)
Former EPA chief Scott Pruitt said the agency would examine the need for a strict legal limit to these chemicals, but he resigned shortly after the agency's first "listening session" to hear input from affected communities.
In the interim, some states are beginning to make their own rules, but some say that might be a tough sell in Michigan. That's partly because a new state panel that oversees the creation of environmental rules will include several representatives from the chemical industry.
"If the Michigan [environmental agency] wants to issue a new drinking water standard they're going to have to get it cleared by this 'polluter panel' now," said Erik Olson, senior director for health and food at the Natural Resources Defense Council. "In the meantime, we've got a lot of people drinking the water containing these chemicals in it."
In cities and towns in Michigan where PFAS was found in the water, residents are concerned about their health, University of Michigan's Loch-Caruso said.
"My sense from affected communities is that they want someone to test their blood levels," she said. "There are some people whose tap water has tested at horrendously high levels, 500 times the level of the EPA health advisory."
Angela Minicuci, a spokesperson for the Michigan Department of Health and Human Services, told BuzzFeed News by email that the state agency and the Centers for Disease Control and Prevention will measure exposure to PFAS in Kent County, close to the Wolverine contamination sites.
That study is expected to begin in the fall, she said, and will include tests of residents' blood. But it's unclear how many people will be tested.