The popular, long-running series has some big changes ahead, including the fact that this will be fan favorite Andrew Lincoln's final season.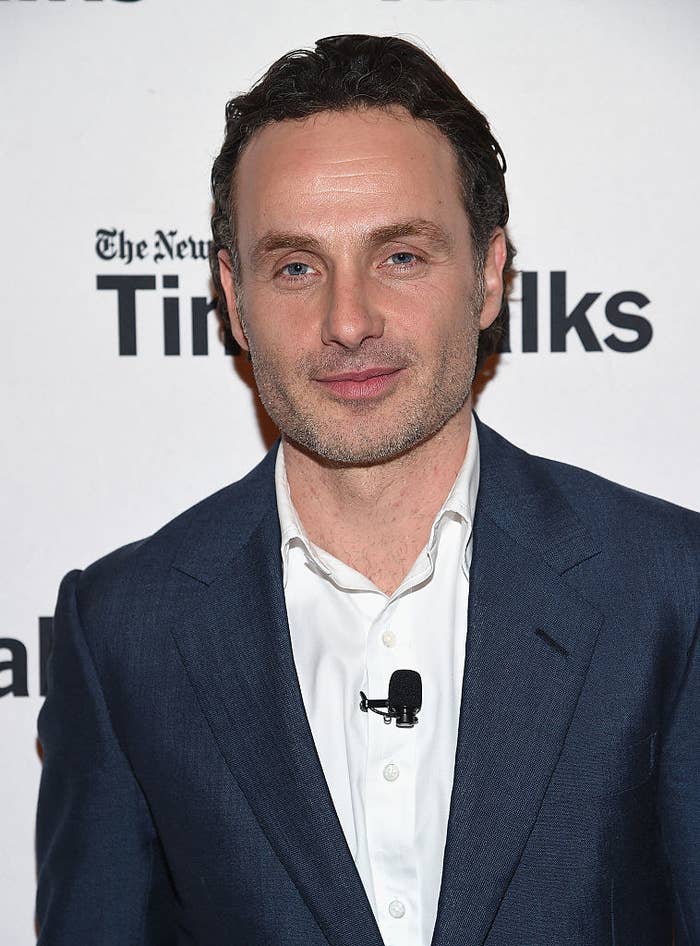 Lincoln, who plays Rick Grimes on the show, told fans at San Diego Comic Comic in July that he would indeed be leaving the horror series.
The actor described the show as one of "the most extraordinary, amazing, and beautiful experience of my career."
Robert Kirkman, the creator of The Walking Dead comics who also serves as an executive producer on the show, said the network has "something amazing planned" for Lincoln's departure.
So, without further ado, here are a dozen new photos from the next season. Here we see Daryl (Norman Reedus), Michonne (Danai Gurira), and Rick reacting to what looks like some bad news.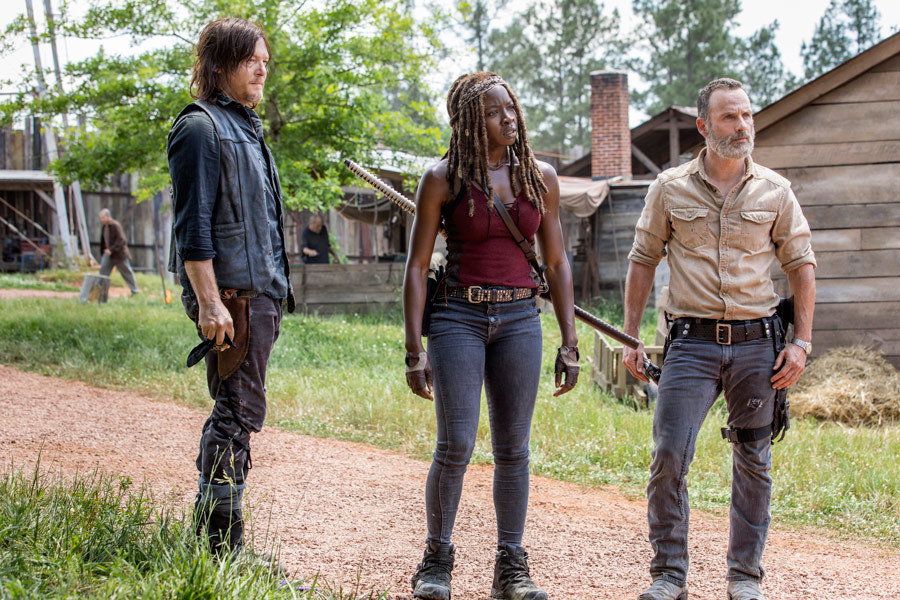 And here's Michonne possibly reacting to said bad news while sporting a smoldering glare.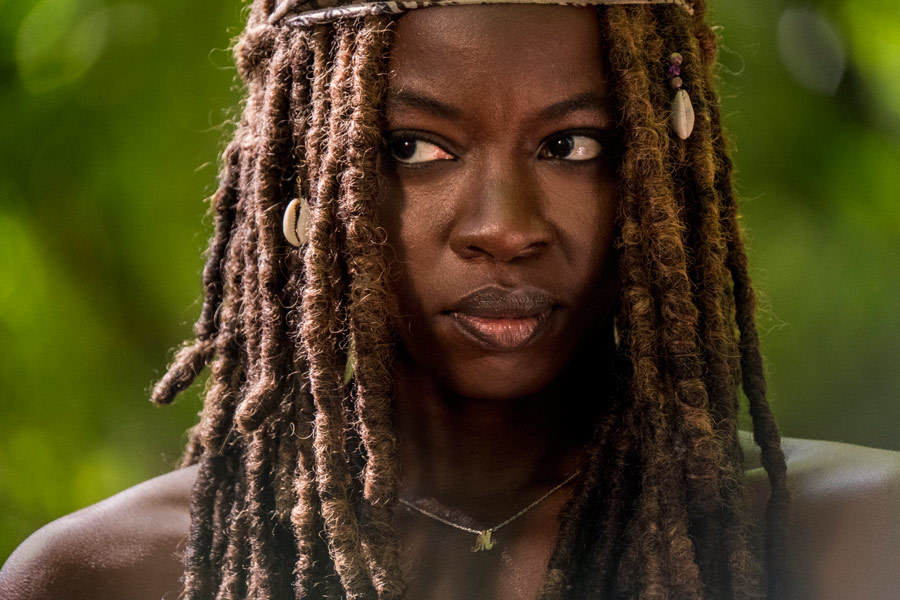 The gang is seen here pulling an Oregon trail–looking carriage down a flight of stairs at a (??) museum.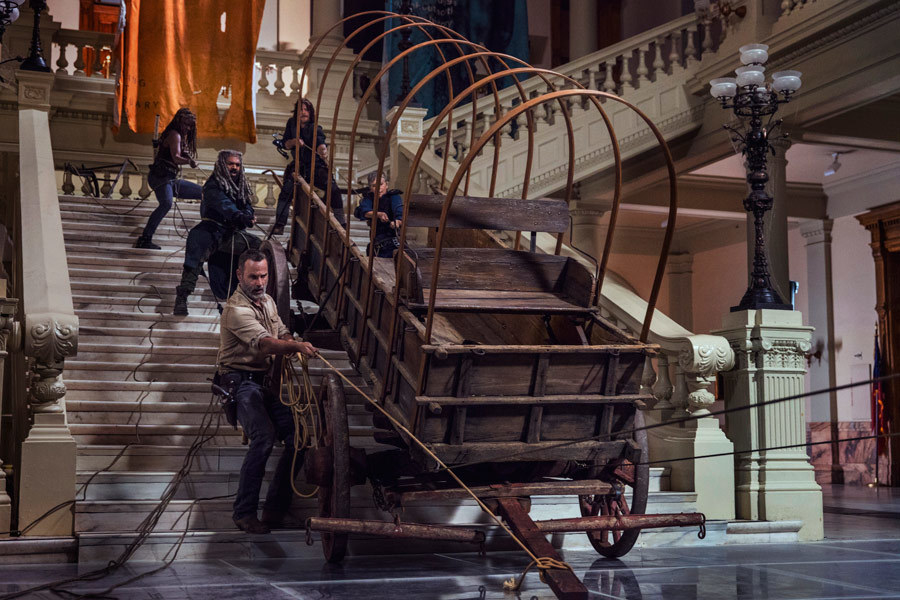 Then we see glimpse of Michonne and Rick on horseback, with that same carriage in the background. Just like in old Western times!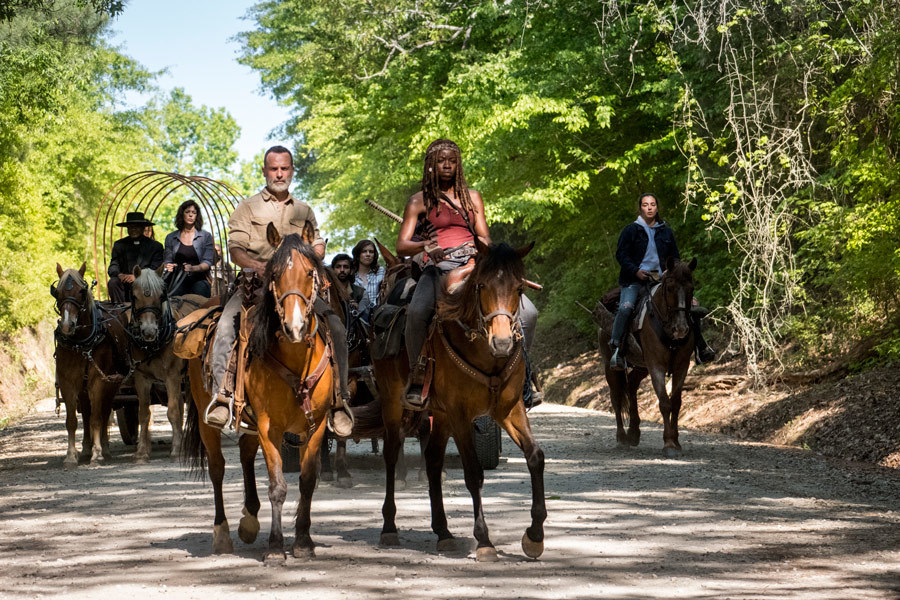 And here's Daryl in what appears to be the same location, holding a high-powered crossbow. Not like old Western times.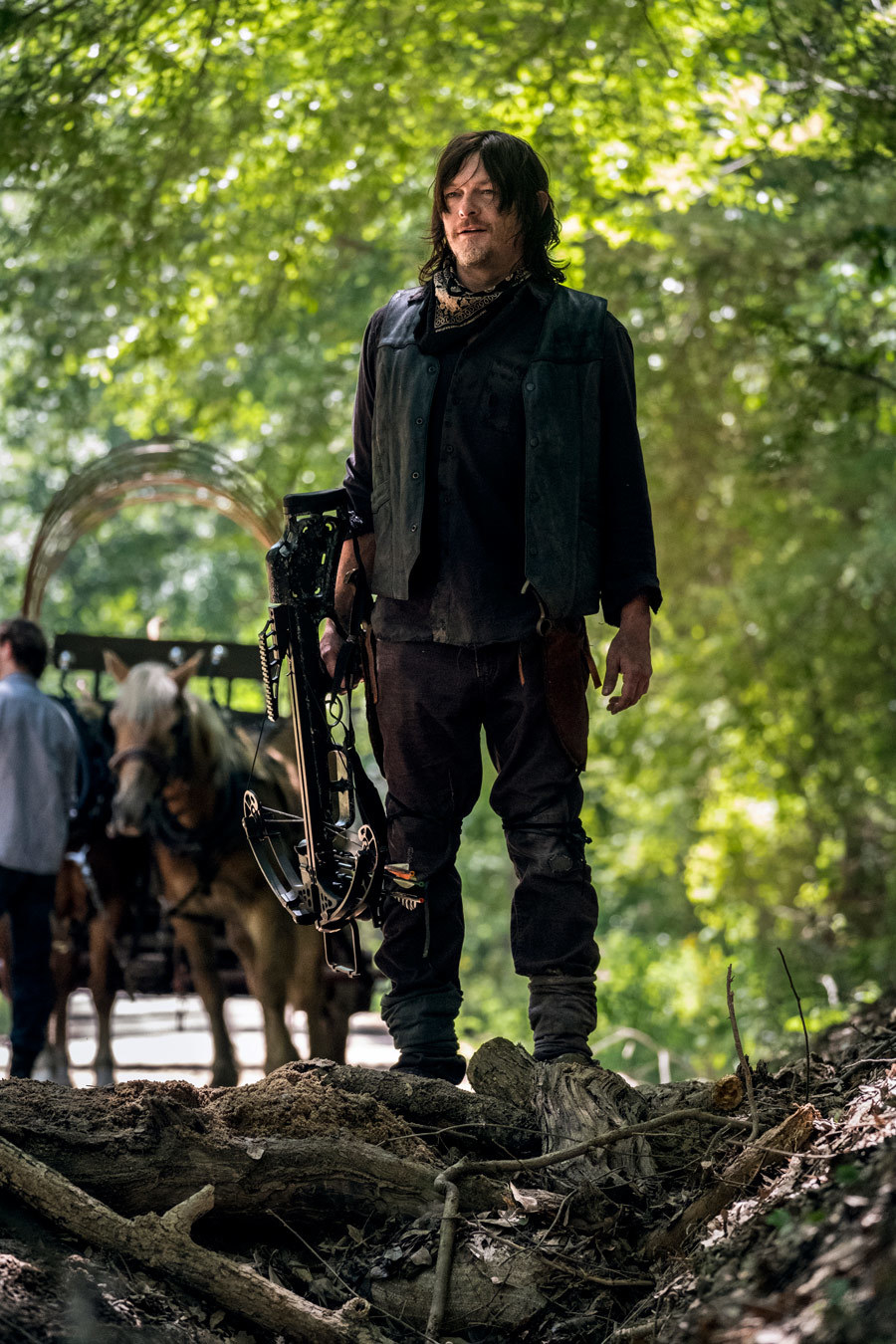 And here we see Carol (Melissa McBride) and King Ezekiel (Khary Payton) in a rather tender embrace. 👀
Ezekiel's adviser, Jerry (Cooper Andrews), hasn't been eaten by zombies yet.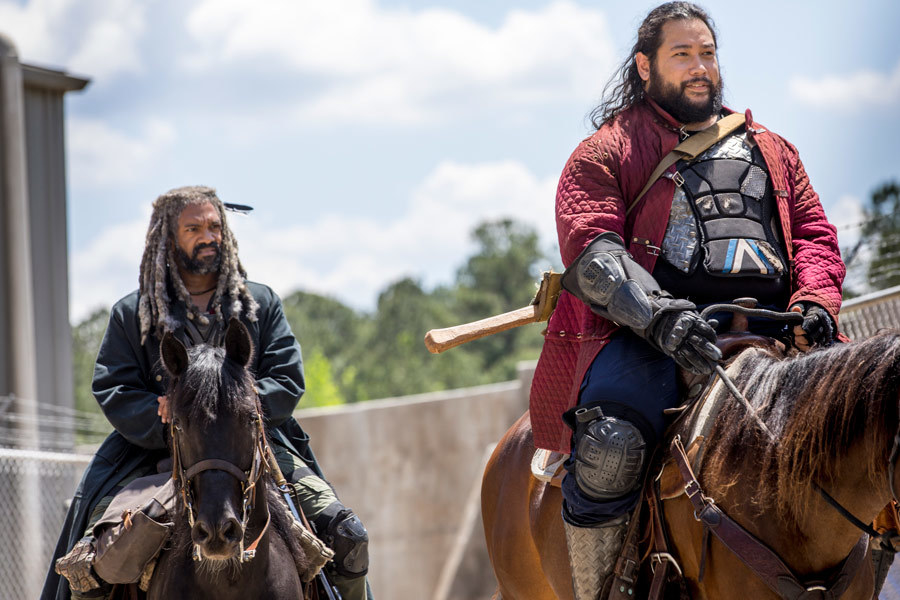 And Father Gabriel (Seth Gilliam) is still around glowering.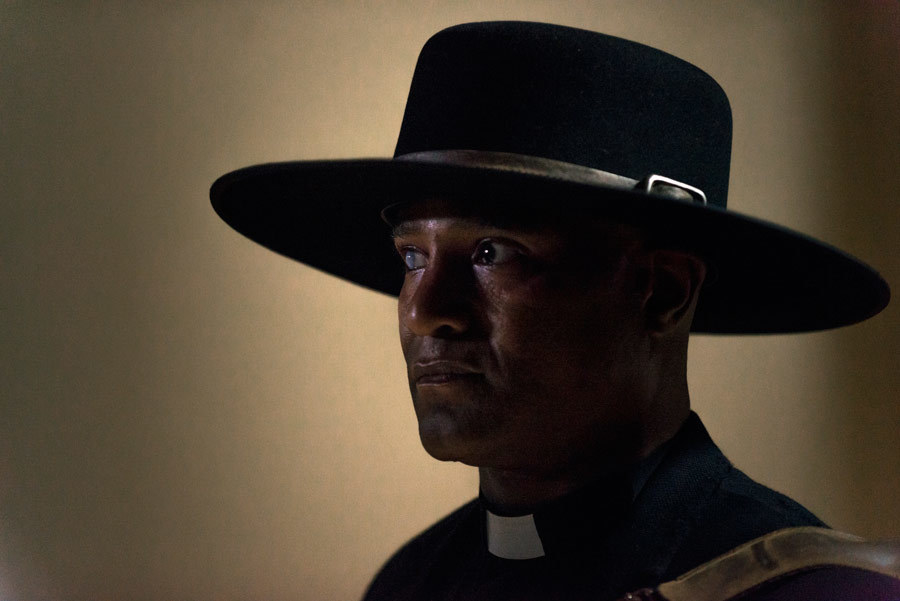 We can also see Rosita Espinosa (Christian Serratos) spray-painting a sign, but for what? Could it be a secret message? Or part of a larger scheme for deceiving an enemy? Or just some petty vandalism to kill time between zombie attacks???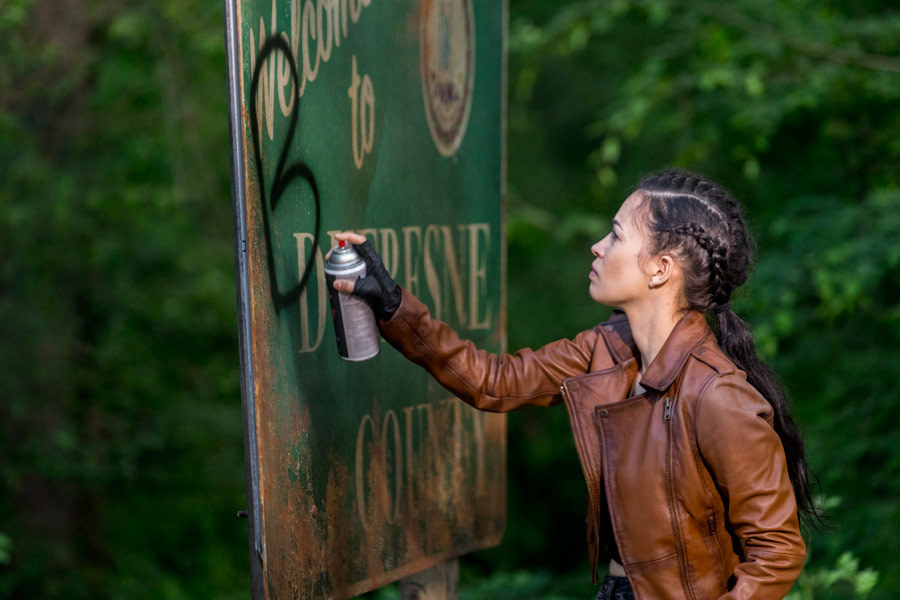 And finally there's a photo of everyone assembled in a warehouse. Looks ominous!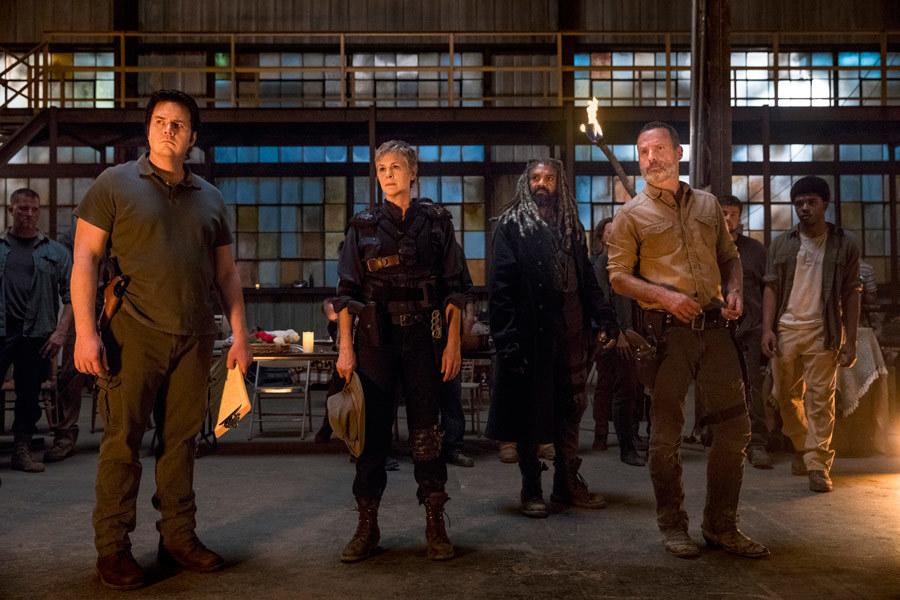 Another of the crew looking at something that's presumably a threat. Also ominous!
But who knows? There's more than a month until all will be revealed.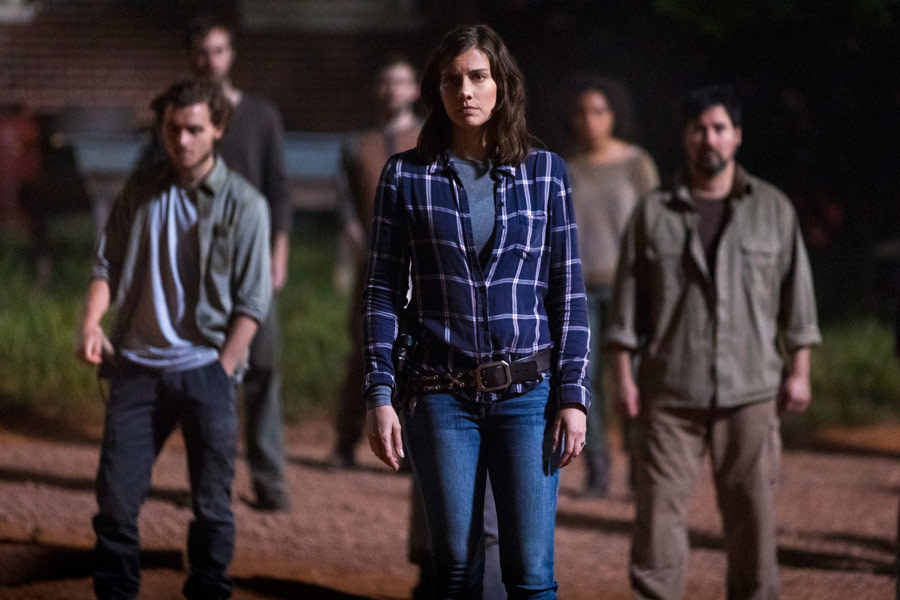 The Walking Dead premieres on Sunday, Oct. 7, at 9 p.m.