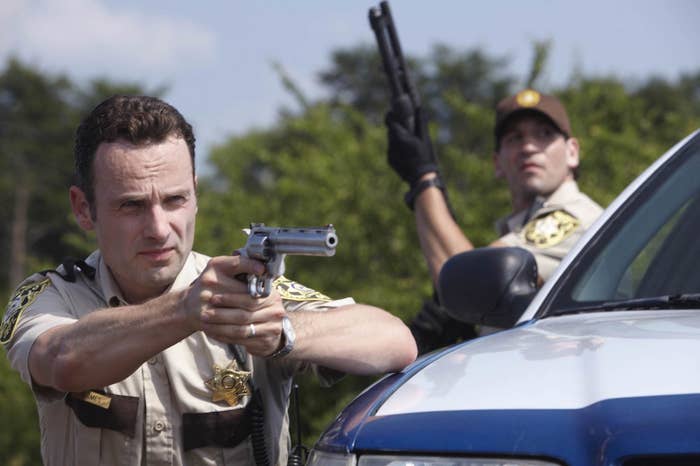 Andrew Lincoln has confirmed that he will be leaving The Walking Dead, creating room on the zombie survival horror drama for a new lead.
Addressing fans at a San Diego Comic-Con panel on Friday, Lincoln said Season 9 is "my last season playing the part of Rick Grimes."
"I love this show — it means everything to me," he said. "This has been the most extraordinary, amazing, and beautiful experience of my career."
His confirmation came one day after Robert Kirkman, the creator of The Walking Dead comics and executive producer of the massive AMC hit, revealed plans to write Lincoln's character off the show, saying in an interview for IMDb, "We have something amazing planned."
With the do-gooder, sheriff's deputy turned all-out zombie survivalist no longer leading the cast, the Hollywood Reporter has reported that Norman Reedus's character, Daryl Dixon, is in negotiations to assume the show's leading role in a deal worth $20 million. Lauren Cohan, whose character, Maggie Greene, became central to the series after her debut in the second season, is also reportedly leaving after signing on to star on a new ABC show.
But the departure of Grimes will mean the television show will be diverging further from the comic, in which Lincoln's character is still alive. Even so, Lincoln said the role will stick with him.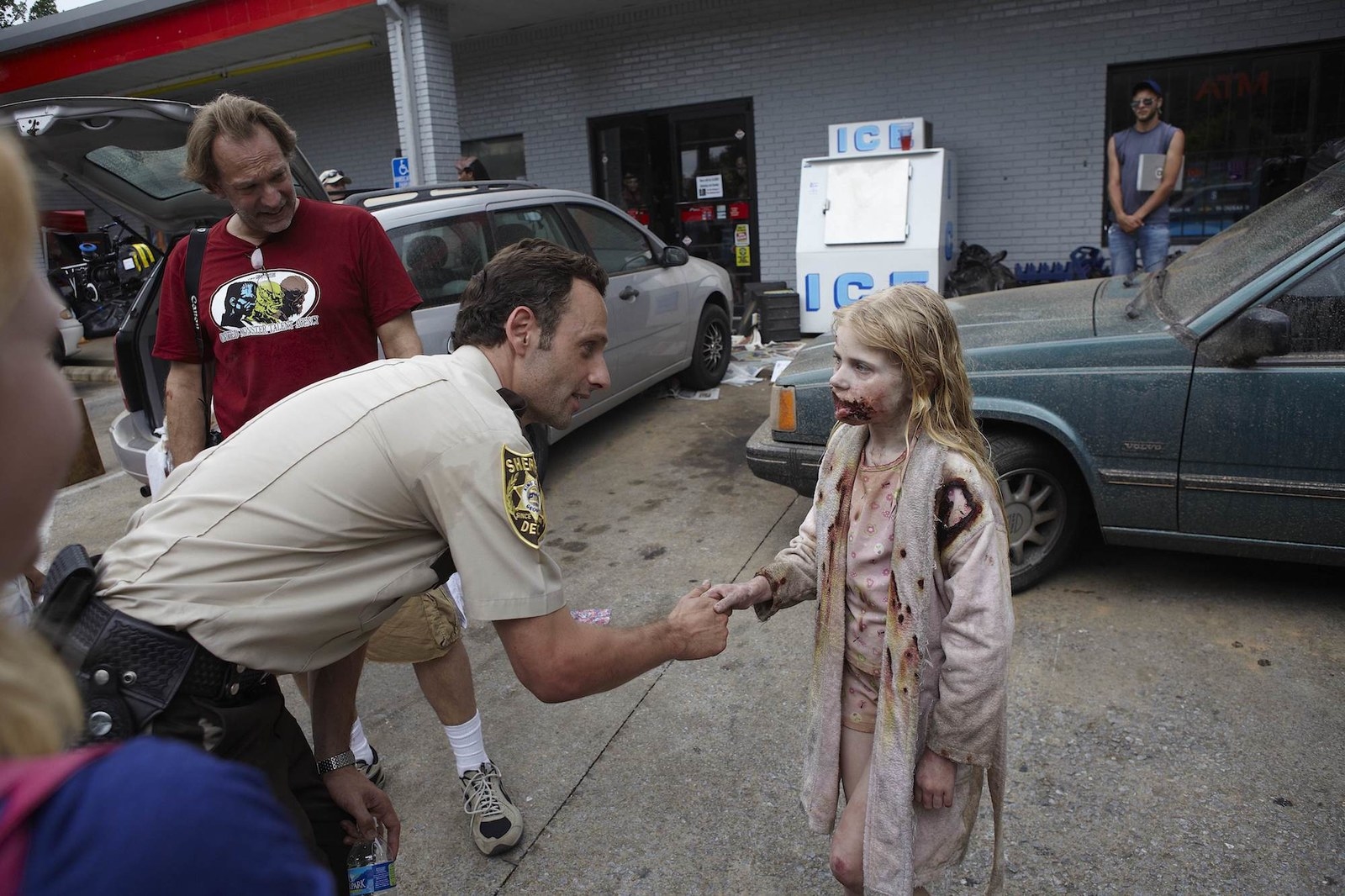 "I suppose what I wanted to say is, my relationship with Mr. Grimes is far from over, and a sort of large part of me will always be a machete-wielding, Stetson-wearing, zombie-slaying sheriff's deputy from London, England," he said, referring to his home country.
He also promised fans that the show would deliver when the next season debuts in October.
"I think there are two episodes that for me are my favorite episodes since the pilot, and I also just want to commend all of these amazing actors, everybody, the rest of the cast," Lincoln said. "I think they're doing the greatest work I've ever seen, and this has always been an ensemble, and it will continue to be an ensemble, and no one is bigger than the story, and the story this year is unbelievable."