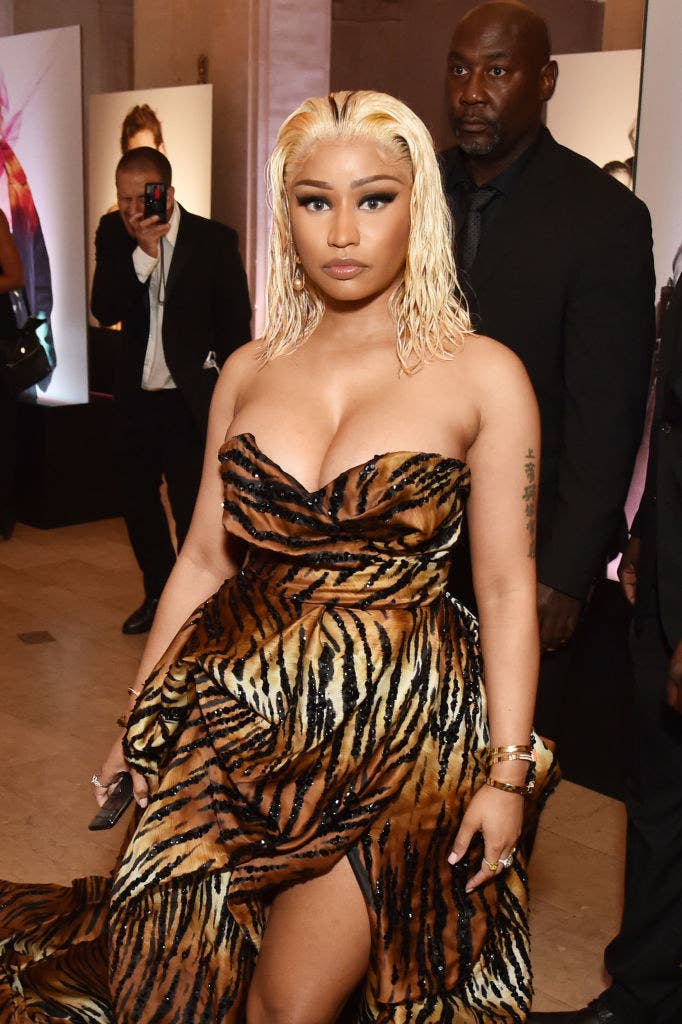 In case you aren't up to speed, here's a quick rundown of what happened on Friday night:
A scuffle broke out between Cardi and Minaj's security team when the rapper said she wanted to confront Minaj about something she'd allegedly said about Cardi's child, Kulture.
In videos taken at the time, Cardi can be seen throwing a shoe in Minaj's direction. Cardi was escorted from the event with a noticeable welt on her forehead.
Soon after, Cardi issued a statement on Instagram accusing Minaj of many things, including lying and threatening other rappers to prevent them from working with Cardi.
"The other night I was a part of something so mortifying and humiliating," Minaj said Monday, in her first comments on the incident (save for liking a few tweets about the debacle).
Minaj told Queen Radio she was disappointed because the incident took place around "upper echelon people" who "passed by looking at this disgusting commotion."
Minaj also denied having ever commented on Cardi's mothering skills. "I would never discuss anyone's child," she said. "I would never talk about anyone's child or parenting."
Minaj then launched into a slew of allegations regarding Cardi, from comments on her success in the music industry to rumors that Cardi ordered an attack on two women in a strip club.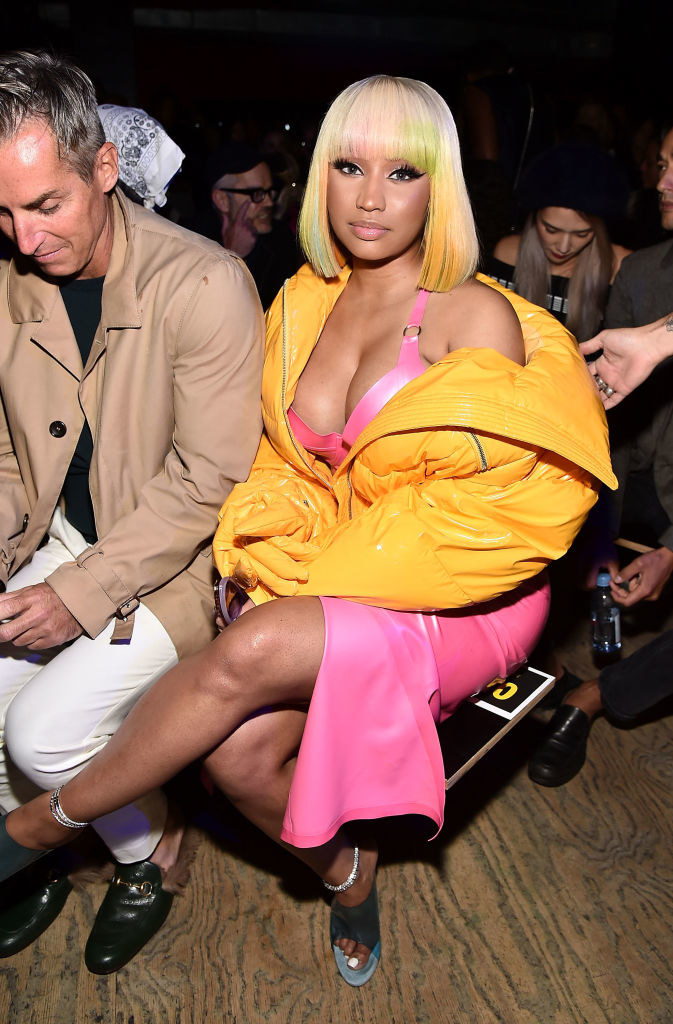 Minaj accused Cardi of building her career off of sympathy and payola, referring to the illegal practice of using bribes to promote a song on commercial radio. Cardi became the first woman rapper to nab two No. 1 songs on the Hot 100 this year, however, so Minaj's claim appears to be unfounded.
Minaj then brought up "two innocent girls in the strip club" who she said have claimed they were blocked from earning money by Cardi. It appears Minaj was alluding to Jade and Baddie Gi, two bartenders who have alleged Cardi ordered an attack on them.
"You getting girls beat up because of what your man's doing?" Minaj said Monday.
BuzzFeed News has reached out to Cardi B's representatives for comment.