After the release of her chart-topping single "Bodak Yellow" last year, many wondered if the rising star would be able to maintain her momentum and follow up her initial hit with even more certifiably hot tunes — and she has.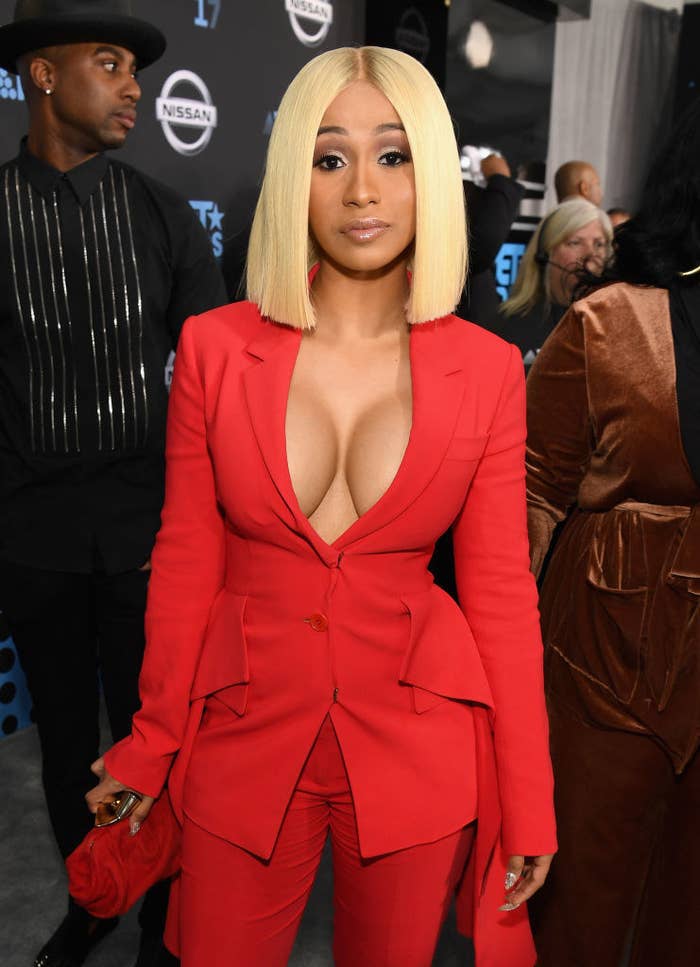 Prior to the release of Invasion of Privacy, the rapper offered up "Bartier Cardi"(feat. 21 Savage) and it was received favorably, as well as "Be Careful," which garnered positive responses too.
And we can't forget the tracks she featured on, like Migos' "MotorSport" and Bruno Mars' "Finesse."
Want proof of just how big this is? On the album's very first day, it was certified gold by the Recording Industry Association of America, meaning it was sold, downloaded or streamed more than 500,000 times.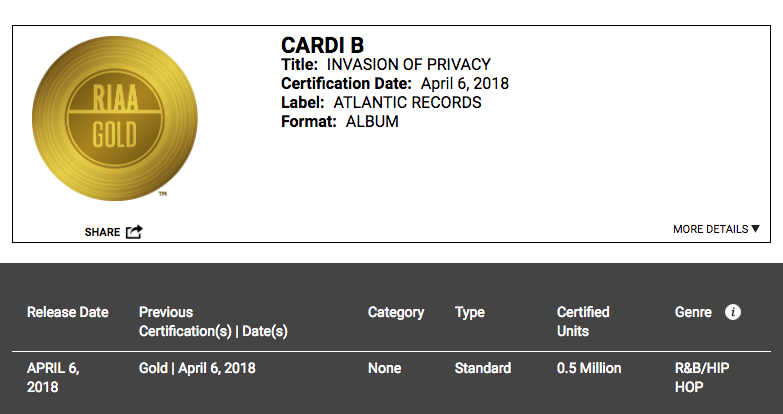 With the release of her first full-length album, the internet is losing its collective mind — and wig.
Meanwhile, self-proclaimed "haters" have come out in support of the real-life Binderella, giving her props.
Desus Nice, one half of the Viceland show Desus & Mero, shouted out his fellow Bronx native on the release of her record.
We stan a meteoric glo' up.
The tunes are making some people shimmy and shake inadvertently.
And the lyrics have proved to be particularly resonant for a lot of folks.
"Cardi B's album is an emotional rollercoaster," one Twitter user said.
Though lots of individual tracks have received praise from people on the 'net, Cardi B's "Bickenhead," a play on Project Pat's "Chickenhead," is definitely a standout.
And the lyrics on "She Bad" referencing Rihanna and Chrissy Teigen have got a LOT of people talking, including Chrissy herself.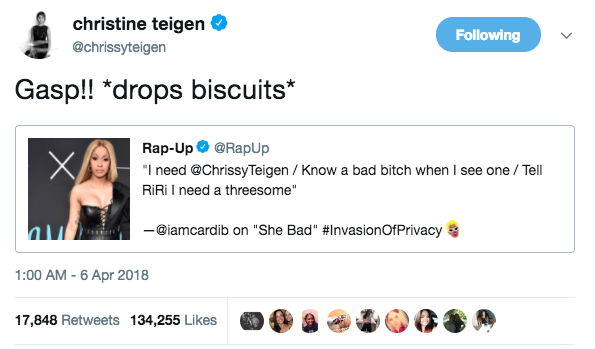 So yeah...this album is 🔥🔥🔥.
As the rapper says on "I Do," the final track on the album, "My little 15 minutes lasted long as hell, huh?" It sure did, Cardi. It sure did.