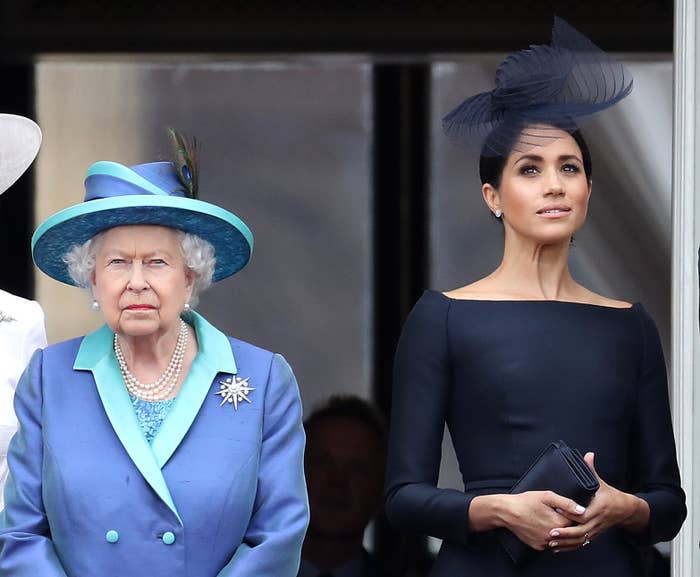 Like millions of other Americans this past Sunday, I was glued to the TV as Oprah sat down with Meghan Markle and Prince Harry. It was the first major interview the couple had given since the news broke — more than a year ago — that they would be stepping down as senior royals. In a statement released at the time, the couple said they intended to "carve out a progressive new role within this institution" while continuing "to fully support Her Majesty The Queen."

That decision, as viewers learned on Sunday night, had been in the works for some time, and was prompted, at least in part, by the barrage of negative headlines and unfair criticism the couple, but mainly Meghan, received from the British tabloids.
The tell-all interview, which Oprah prefaced by saying that no topic was off-limits, more than delivered on its hype. Meghan revealed her mental health suffered so much — from the negative headlines about her in the press and the lack of help she received from the palace — that she had considered suicide. The prince said that his father, Prince Charles, had stopped taking his calls, and explained that his family had been cut off financially by the rest of the royals. Oprah's much-memed reactions heightened the drama of the moment: From incredulously asking "What?" and "Who is having that conversation?" to the slight eyebrow raise after saying "Were you silent or silenced?" They were welcome reminders of her genius.
But one of the biggest, most shocking allegations was that someone in the royal family — a person Meghan and her husband refused to name — asked about how dark their then-unborn first child's skin tone might be. The comment confirmed something that could previously only be speculated about: While the world was ready to accept a woman of color into the royal family, the family itself was not. Here was evidence that the first Black royal had experienced racism from her husband's family, an archaic comment with undertones of the racist one-drop rule. Some may think racism is always easily recognizable: a grand, overt, and clearly unmistakable transgression. But sometimes — or, arguably, most times — it is subtle, which is why it persists. But it can be as insidious as a prince saying racism doesn't exist within his family when that is patently false.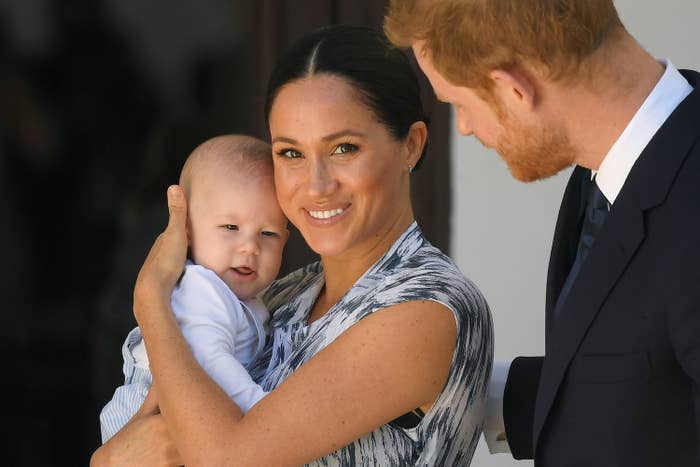 Meghan said she was told her son, Archie, would not be given the title of prince, which meant he would not receive the security traditionally provided to royals. This was yet another example of how Archie was treated as though he were second-class in his own family. "He needs to be safe," Meghan told Oprah. "We're not saying don't make him a prince or princess, whatever it's going to be. But if you're saying the title is going to affect their protection, we haven't created this monster machine around us in terms of clickbait and tabloid fodder. You've allowed that to happen, which means our son needs to be safe." There may have been other reasons why Archie wasn't made a prince — several other royal offspring have not received the title. But according to Meghan and Harry, the royal family brushed off the many chances they had to course-correct. They didn't acknowledge the impact being biracial could have on Archie's safety. The Queen could have made an exception for him to be recognized as a prince — she did this for Prince William's second and third child. It's hard not to see the implication that they simply did not view Archie as a valued member of their family; that, somehow, the child was inferior to them.
It's no small thing for the royal family to be called out for racism, and it's especially stunning considering the call was coming from inside the house. Meghan and Harry have made it clear that doing the work of anti-racism is important to them; they've spoken out about the issue several times. Last year, in an interview with GQ, Prince Harry talked about the importance of recognizing unconscious bias: "Once you realize or you feel a little bit uncomfortable, then the onus is on you to go out and educate yourself, because ignorance is no longer an excuse," he said.
But Meghan and Harry declined to name the person who made the comment about Archie's skin tone. Harry said he would never reveal the identity of the person because it would be "very damaging" to them. I can't blame the couple for not calling out royals more explicitly; while we were all watching at home, hungry for more details, I knew it had to be difficult for him to talk about the flaws of his family. The couple were probably aware that talking about racism in the royal family would have major repercussions, which may be why they opted for a more delicate approach. But I wish they had responded differently. Bringing the culprit to light would have broken the wall of secrecy that produced their suffering. Their reluctance allows the parasite of racism to thrive in plain sight.
Once the bombshell interview aired, the royal family had to do damage control. "The issues raised, particularly that of race, are concerning." the Queen said in a statement on Tuesday, adding, "While some recollections may vary, they are taken very seriously and will be addressed by the family privately." Folks began to speculate about who had made the comment in question. Oprah revealed Monday morning on CBS that neither of his grandparents were responsible, so many started guessing Harry's father, Charles. In a move that seemed calculated, a way of blunting the allegations of racism, the Instagram account for Clarence House — the residence of Prince Charles and his wife, the duchess Camilla — posted photos of the future king visiting a pop-up vaccine location where he's seen interacting with Black people.
On Thursday Prince William responded to a reporter who asked, "Is the royal family a racist family, sir?" The prince replied, "We are very much not a racist family." But you don't have to go that far back to see why someone would ask the question. Take King Edward, who caused a constitutional crisis when he wanted to marry the twice-divorced American socialite Wallis Simpson: It's been alleged that the two were Nazi sympathizers, which, last I checked, is pretty racist. In 2017, Princess Michael of Kent, the wife of one of the queen's cousins, wore a blackamoor brooch — jewelry that, as Harper's Bazaar noted, "fetishizes images of slavery" — to a Christmas lunch at Buckingham Palace, which Meghan attended. (The princess later issued an apology.) In 2005 Prince Harry himself, then 20, was photographed wearing a Nazi uniform to a costume party, keeping the family tradition alive, I suppose.
There's also the well-documented history of racism from Prince Philip. Philip has repeatedly made offensive statements, from asking an Aboriginal Australian if they were "still throwing spears" to saying students would become "slitty-eyed" if they stayed in China too long. He apologized for making a racist comment about Indians, but doubled down on his remark about the students, saying, "The Chinese weren't worried about it, so why should anyone else?" Examples like these fly in the face of the Queen's statement. If these issues were truly of concern, wouldn't they have been addressed sooner? All these instances — and now the family is shocked?
Whether they acknowledge it or not, racism is a feature of the royal family and its history. The effects of British colonialism and imperialism, which decimated several ethnic groups and their ways of life, are still felt today. The royal family's attempt to flatten the conversation, with ambiguous social media posts and statements that feel insincere, makes it seem as though the whole definition of racism simply amounts to treating Meghan and Archie poorly. This is why talk of making the royal family more inclusive can feel absurd. The monarchy symbolizes white supremacy to the 10th power.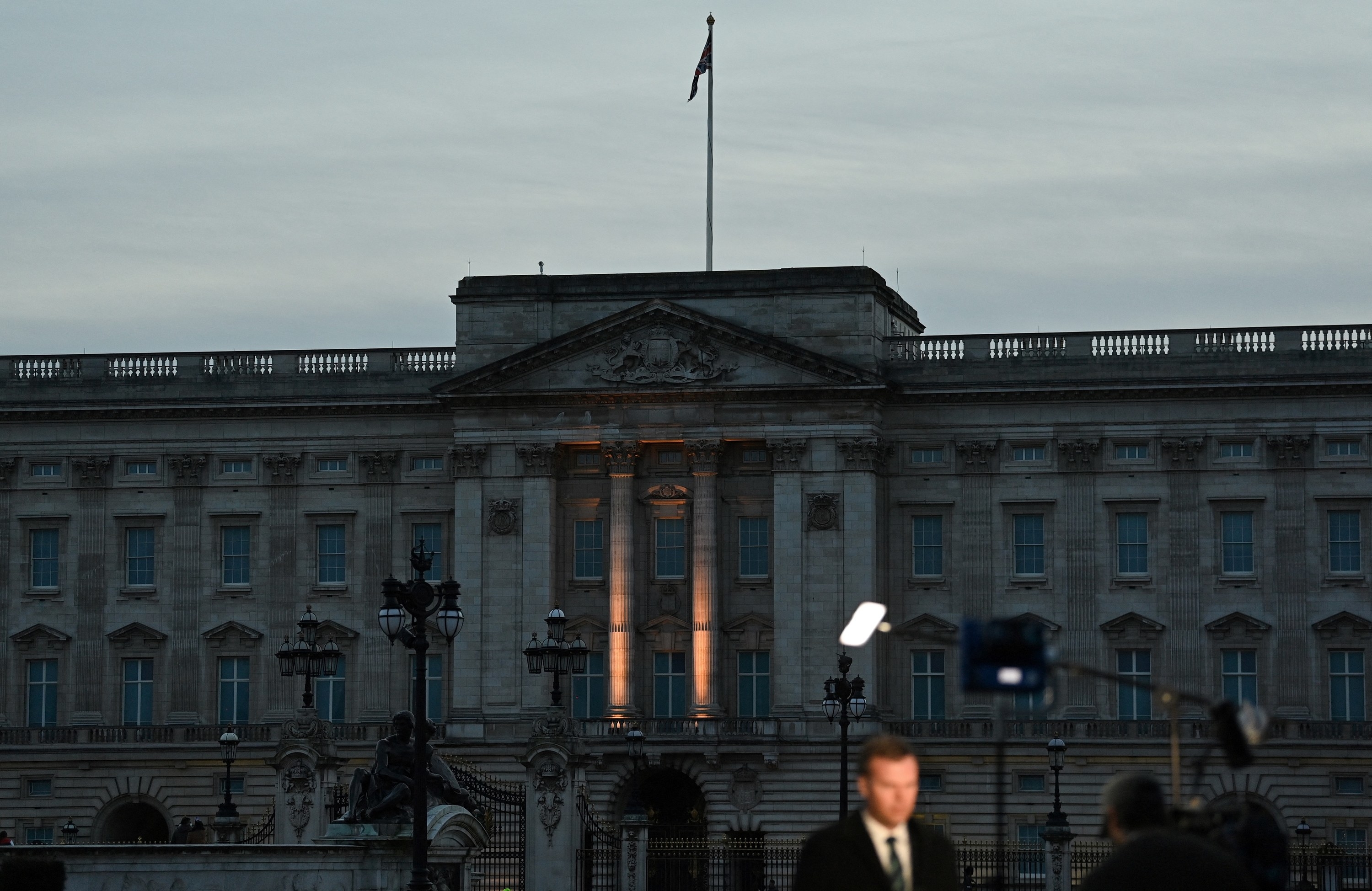 The institution — as Meghan and Harry repeatedly called it during the interview — continues to thrive because nothing can threaten what it means; it is above everything, including its actual members and their suffering. At one point, Harry told Oprah that some royals continue to go along with the charade because that's just the way things are, the way they've always been. "I will always love [Charles], but there's a lot of hurt that's happened," Harry said. "But they only know what they know, or what they're told." This commitment to the status quo, to being silent when problems arise, continues to benefit the royal family. And that's why it works, to their benefit and to the detriment of others. What's in it for them to denounce racism?
As a biracial woman marrying into the royal family, Meghan has made strides in terms of representation, but that only does so much. Representation is no match for centuries-old rituals and a way of life that is out of step with much of the world. It's not enough, and will never be enough, to force a racist institution to update itself. That would be antithetical to everything it represents: a fairy-tale veneer made possible by years of suffering at the expense of Black and brown people. The monarchy's history is much too dark to be redeemable.
There's a compelling moment in Season 1 of The Crown, where Elizabeth's grandmother writes the young queen a letter. Her grandmother, Queen Mary, reminds her that she is no longer Elizabeth Mountbatten, but Elizabeth Regina, and while the two will "frequently be in conflict" with each other, "the crown must win — must always win." That rings true as we watch the royal family's "duty" once again take precedence over what really matters. When it comes to the British royal family, whiteness will always triumph. ●