The journalists at BuzzFeed News are proud to bring you trustworthy and relevant reporting about the coronavirus. To help keep this news free, become a member and sign up for our newsletter, Outbreak Today.
A longtime journalist for the Associated Press based in New York City who ran more than 80 marathons around the world has died as a result of the coronavirus.

Friends, family, and colleagues of Anick Jesdanun — who went by Nick — are mourning the man they say was "the picture of health."
Jesdanun's cousin, Prinda Mulpramook, said he had no underlying health conditions and was not considered to be high risk if he developed COVID-19, the disease caused by the novel coronavirus.
Mulpramook said that Jesdanun, 51, had completed 83 full marathons — including 15 in New York City.
"He had run so many New York City Marathons (15!) he was now guaranteed entry for life," Mulpramook wrote in a now-viral Facebook post.

Running was a hobby he picked up in his thirties.

"In 2002, he decided to run the NYC marathon after talking about it for two years," Mulpramook told BuzzFeed News. "He was nervous, but his excitement was palpable. It ended up igniting a new passion that brought him lifelong friends, took him to all seven continents, and he finished those 83 marathons."

But Jesdanun didn't run for a fast time, his cousin Risa Harms said — he did it for the experience.

"He said that he took some pit stops to check out the penguins," she said, referring to the marathon he ran in Antarctica. "He didn't run for time. He always brought a camera with him to capture spectators and the sights."

According to Mulpramook, Jesdanun tested positive for the virus but did not require hospitalization.
"Perhaps the most frightening part of his story is how he had been recovering over a string of days. A doctor's visit even confirmed his vitals were good and his lungs were clear," Mulpramook told BuzzFeed News.
Mulpramook said that while Jesdanun showed signs of recovery, on April 2 he went to the emergency room because he was having trouble breathing.

"Then there was a sudden setback — and in almost the blink of an eye he was admitted to the hospital and passed away later that same day."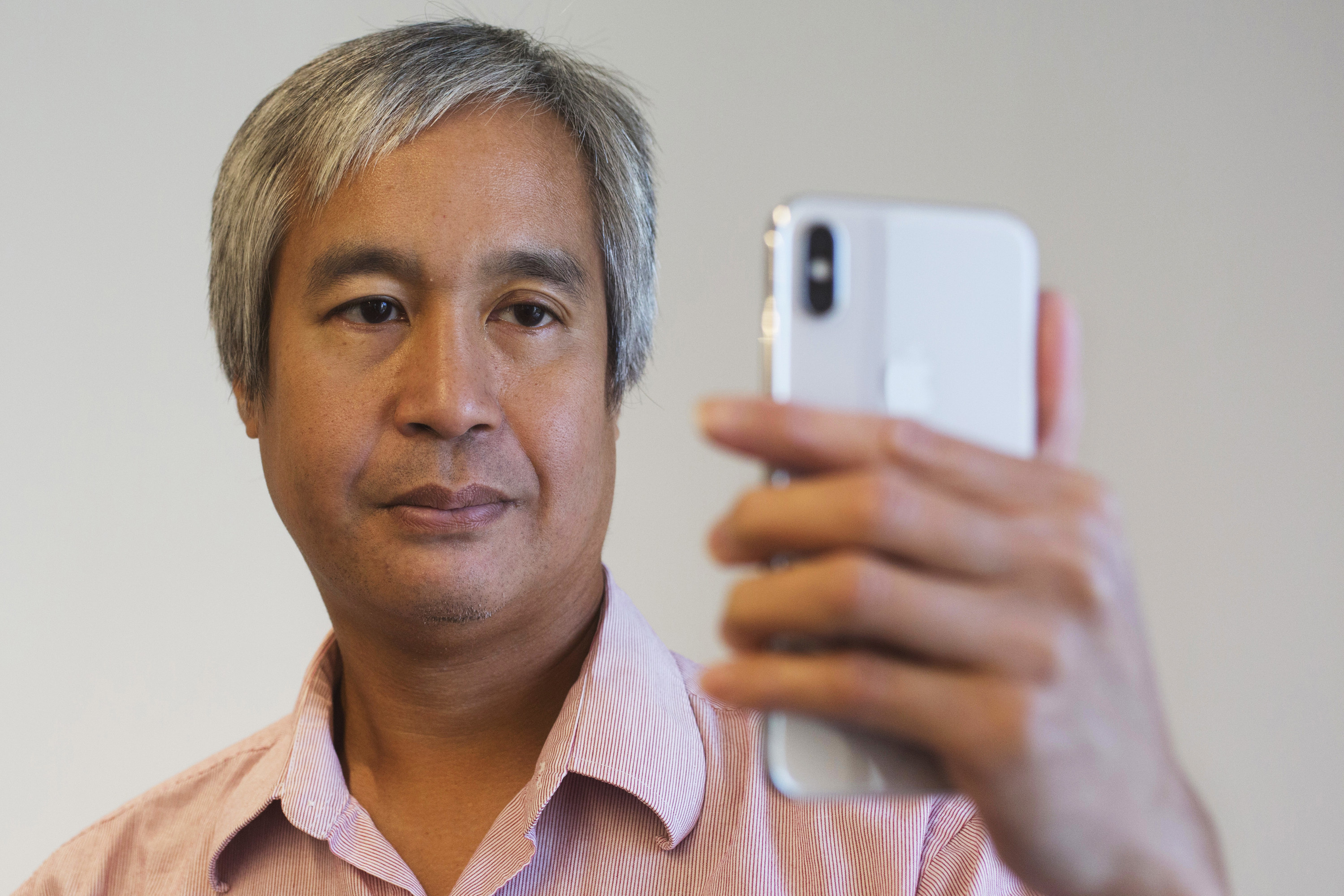 Jesdanun's cousins said they were all first-generation Americans who grew up as close as siblings. Jesdanun, who was born in Pennsylvania and grew up in New Jersey, was the oldest of the cousins, Harms said, and the cousins' parents, who are from Thailand, would tell the younger ones "we hope you grow up to be like Nick."

"He was our roadmap for the American dream," Harms said, praising Jesdanun's successful career with the Associated Press.
Jesdanun worked his entire career with the AP and was the first reporter at the organization to be given the "internet writer" byline 20 years ago. At the beginning of his career, he wrote about how the internet was changing every facet of life, including dating, reading, democracy, and access to health care, according to the AP.

"Nick was the steady bulwark of AP's tech team for two decades," said Frank Bajak, AP's first technology editor. "He had the deepest institutional memory of AP's tech coverage and patiently educated dozens of novice colleagues in all things digital."
Mulpramook, Jesdanun's cousin, told BuzzFeed News she wants people to recognize that everyone is vulnerable to getting sick.

"Out of all the members of our family, Nick is the one who shouldn't have succumbed to this virus," she said. "But we would have been foolish to think he couldn't."
She urged people to do everything in their power to try and not contract the coronavirus.
"Nick was the picture of health. Once he started showing symptoms of the virus, he did all the right things, listened to all orders," she said. "Yet he died alone, never having seen his family again. We cannot allow arrogance or ignorance to put ourselves or others in danger. None of us are invincible."