The pair, who were previously engaged back in 2002, tied the knot in a quiet and impromptu ceremony at the Little White Wedding Chapel in Las Vegas on Saturday.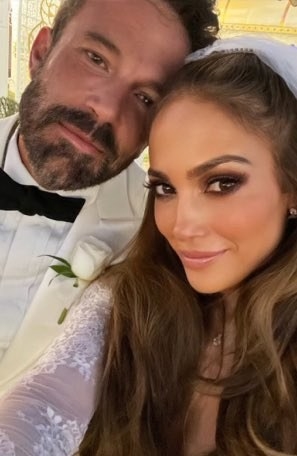 As you might be aware, the recently rekindled lovers previously called off their wedding plans in 2003, before ultimately splitting the following year and eventually going on to marry and have kids with different people.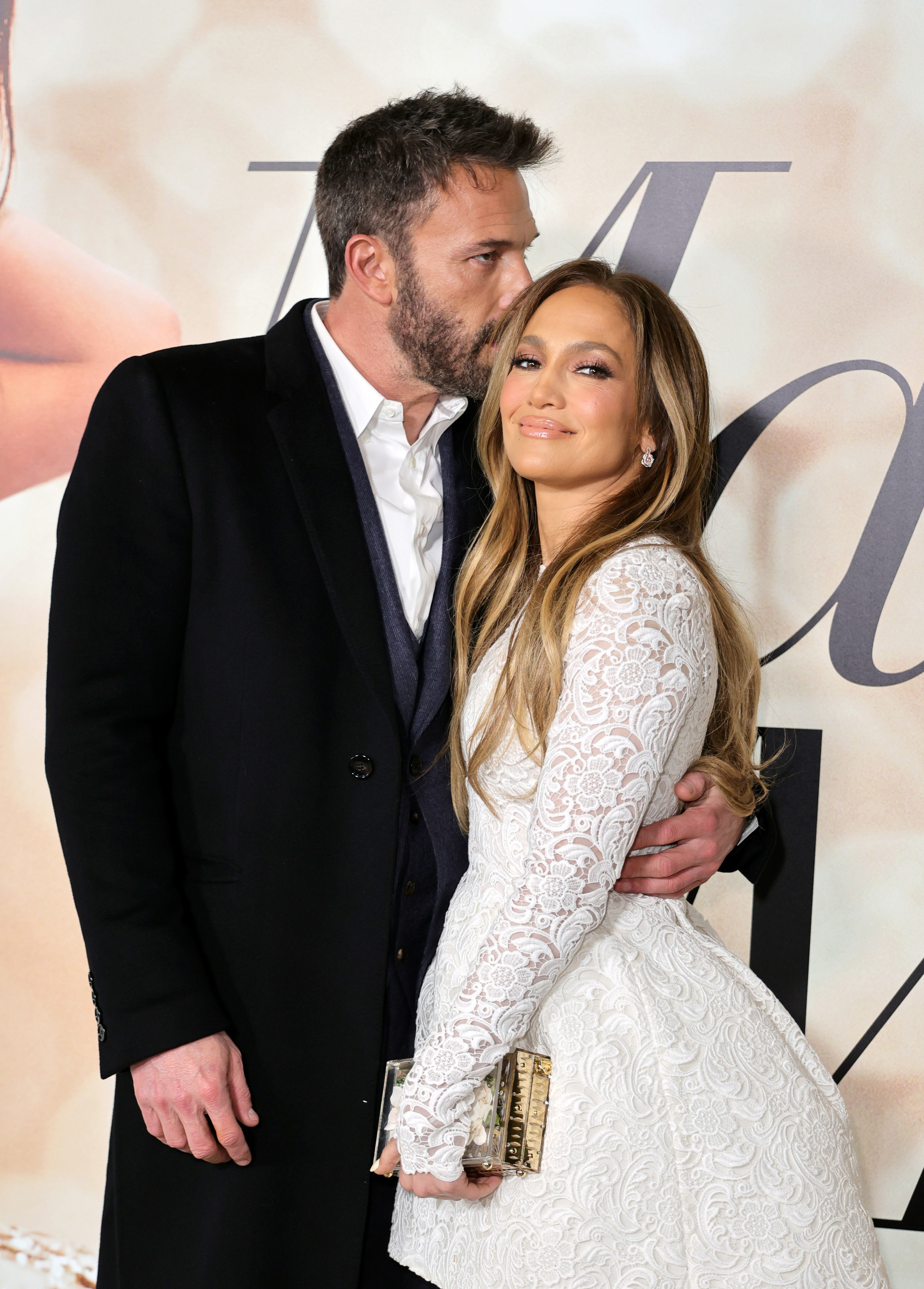 Fast forward to July, and Mr. and Mrs. Affleck finally walked down the aisle, with Jen going on to gush about the big day in a special edition of her newsletter, On the J.Lo.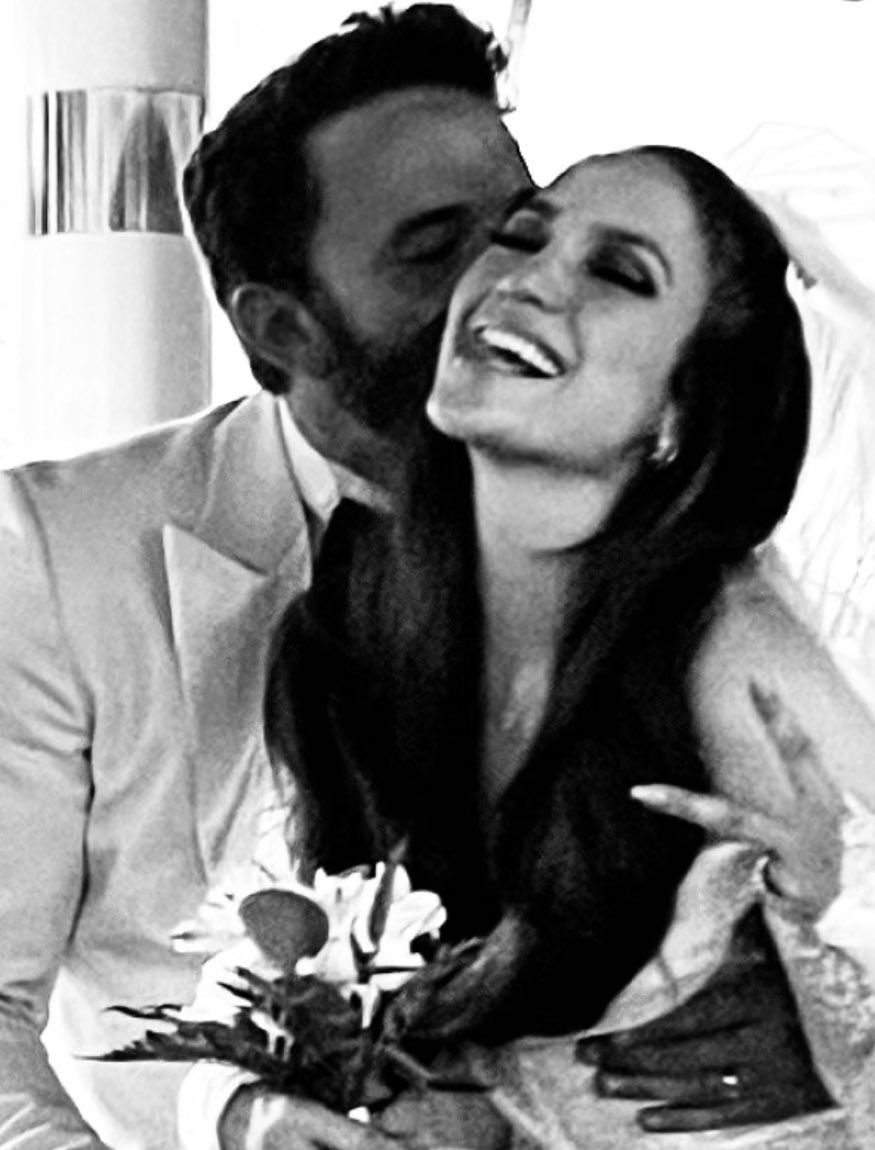 Revealing that she and Ben "barely made it" to the chapel before it closed, Jennifer detailed the spontaneous and low-key event, which only saw a few people in attendance.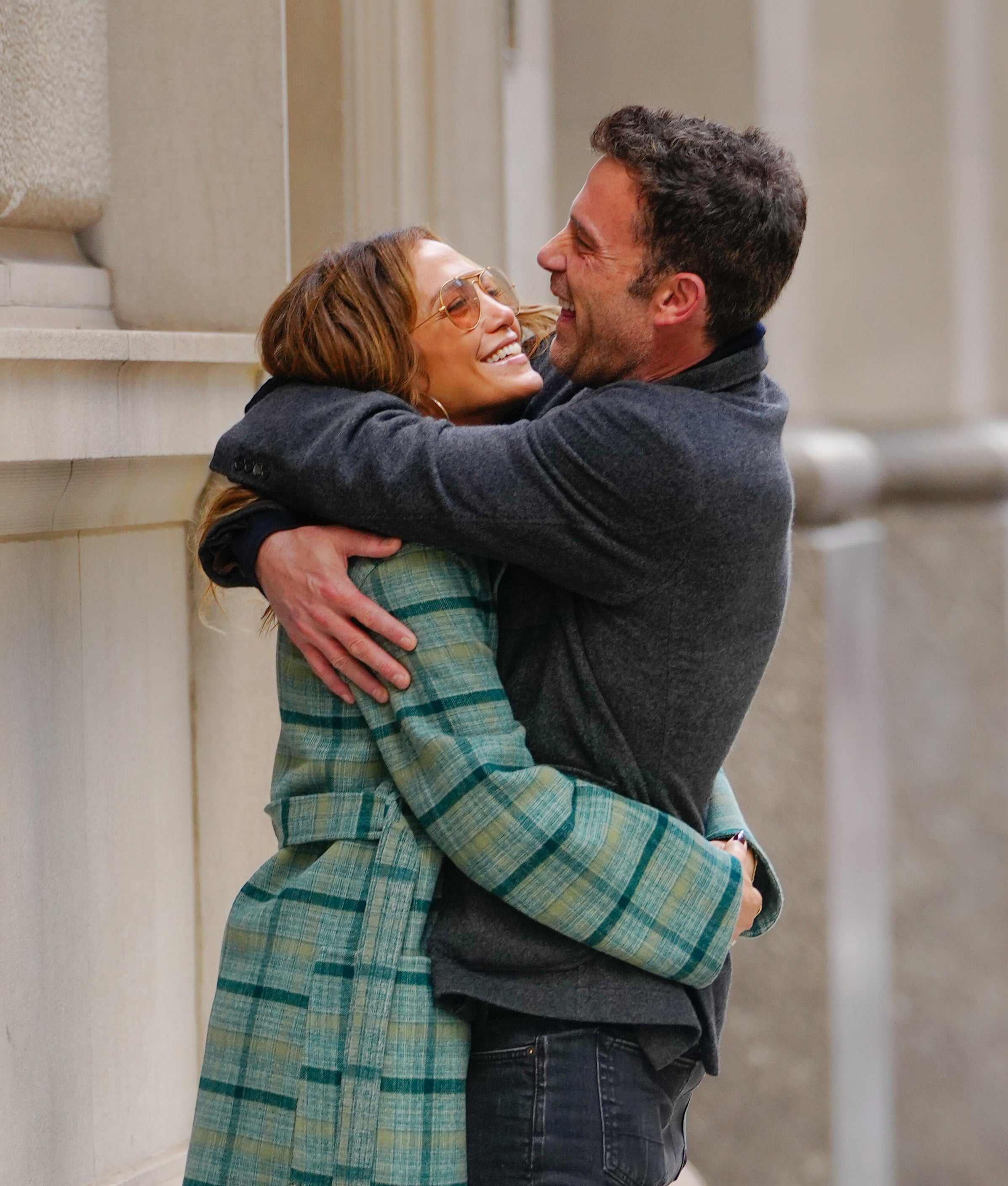 And now, one of the people present at the venue on Saturday, Kenosha Portis, has given fans some more insight into Jen and Ben's nuptials.
Kenosha, who works at the Little White Wedding Chapel, sat down with Good Morning America this week to detail the "sweet" and "emotional" event, revealing that the staff were actually getting ready to close before the pair suddenly showed up.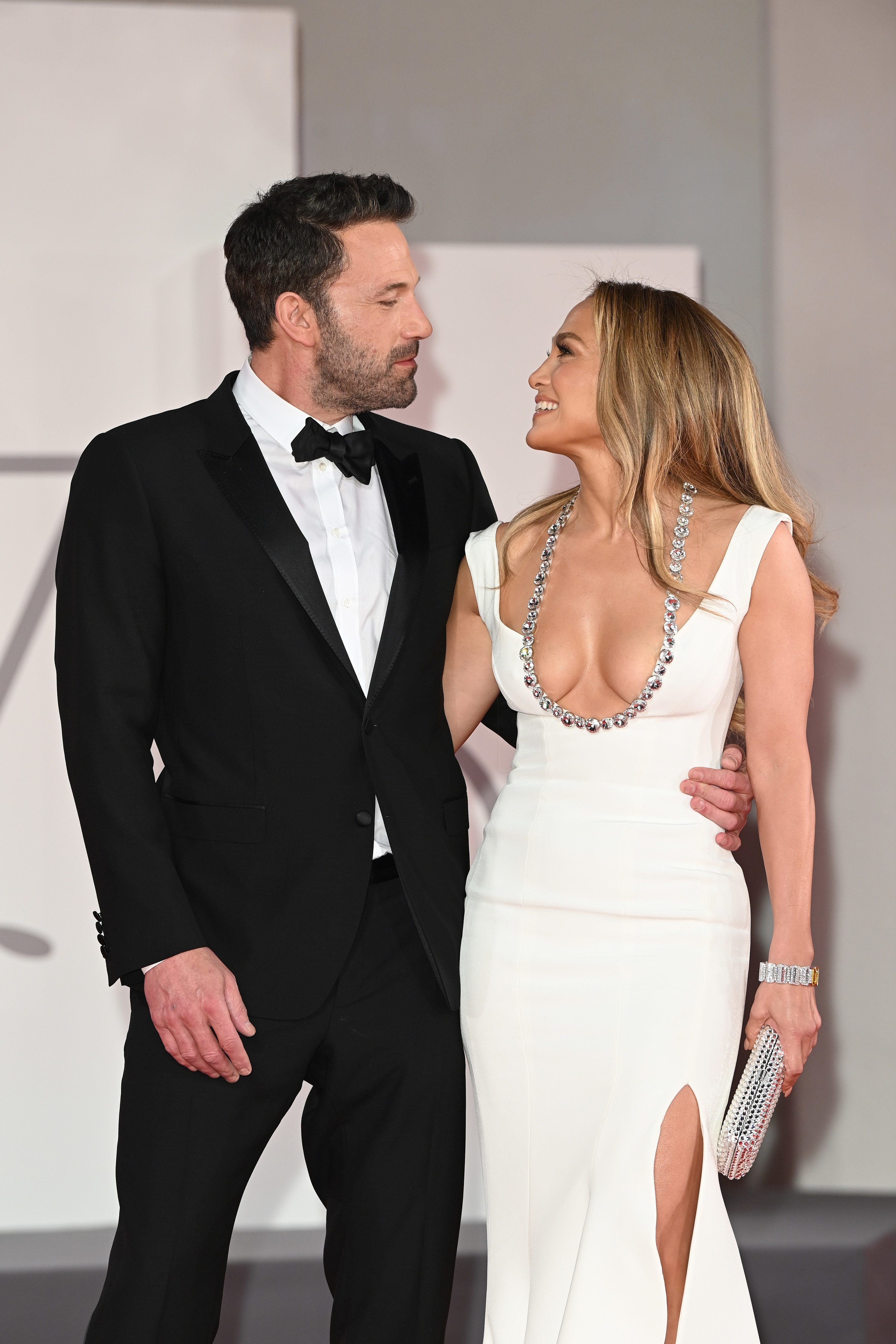 "It was so exciting," Kenosha said. "I mean, we were getting ready to close and we had a special guest arrive as a walk-in. I started shaking a little bit. I'm like, 'Oh my god, this is Jennifer Lopez we are getting ready to marry!'"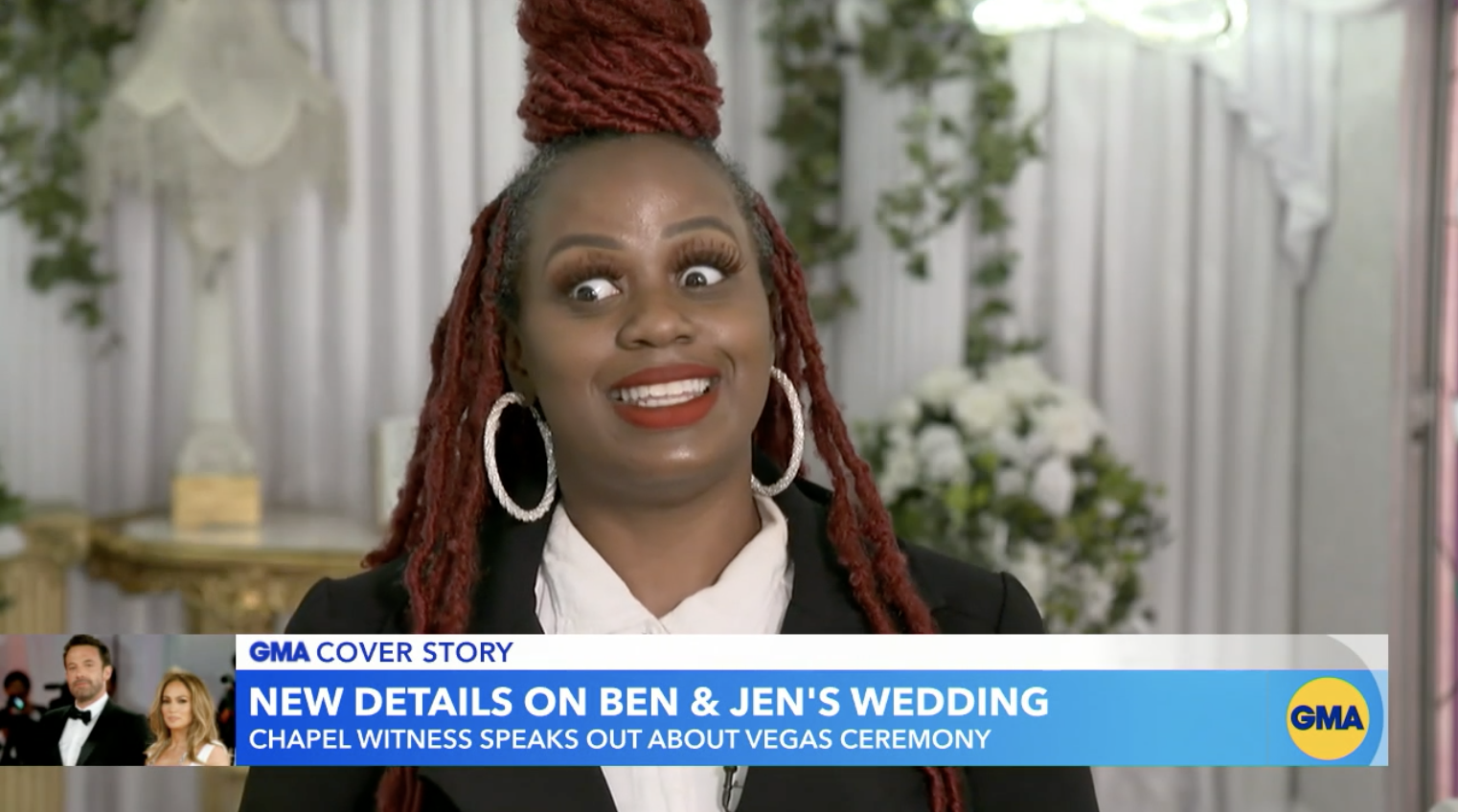 Going on to describe the "affectionate" ceremony, Kenosha revealed that Jen and Ben "cried to each other" as they read their vows aloud.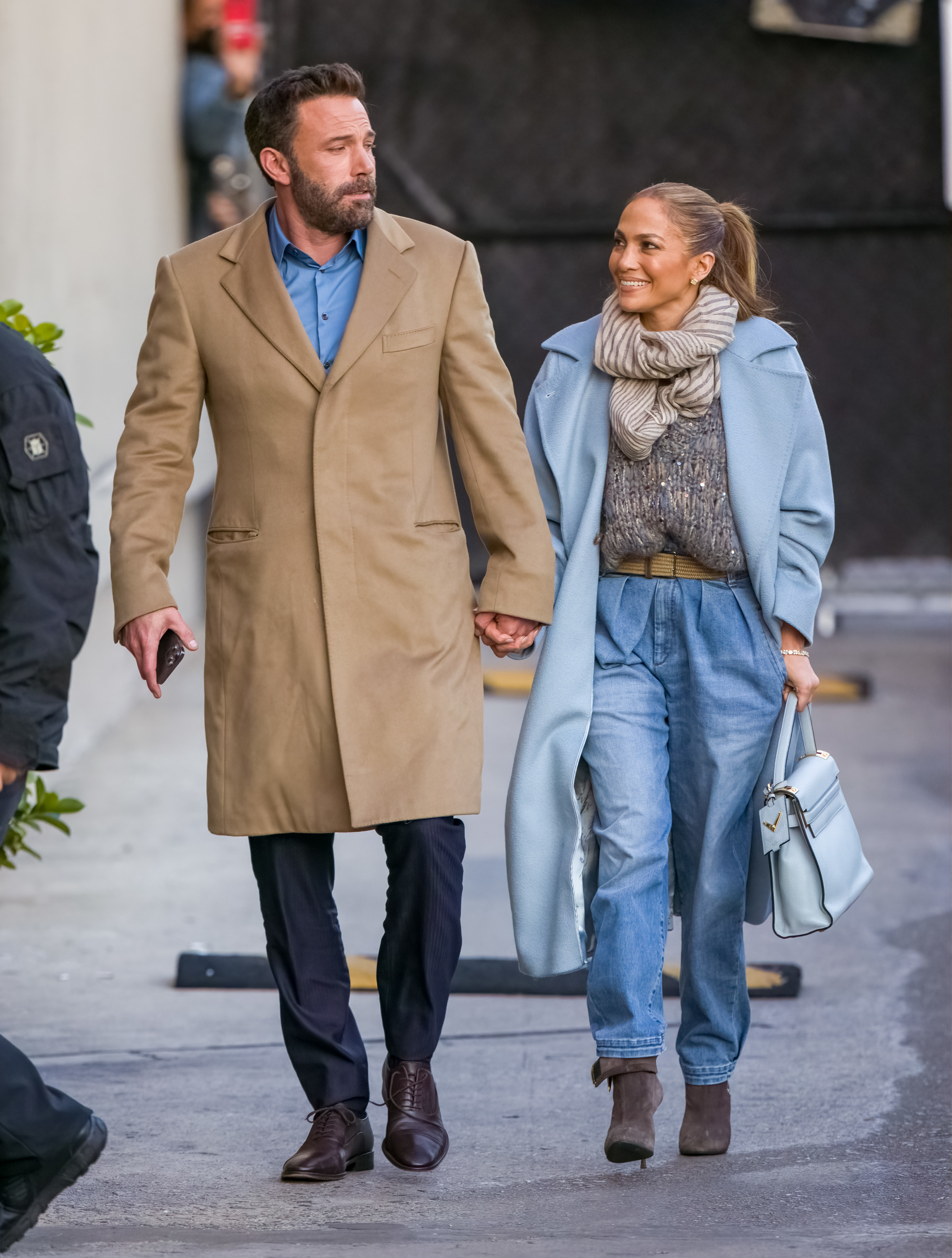 "As they were reading each other's vows — they were very sweet," she said. "They both were emotional. They cried to each other. The kids were right there behind them."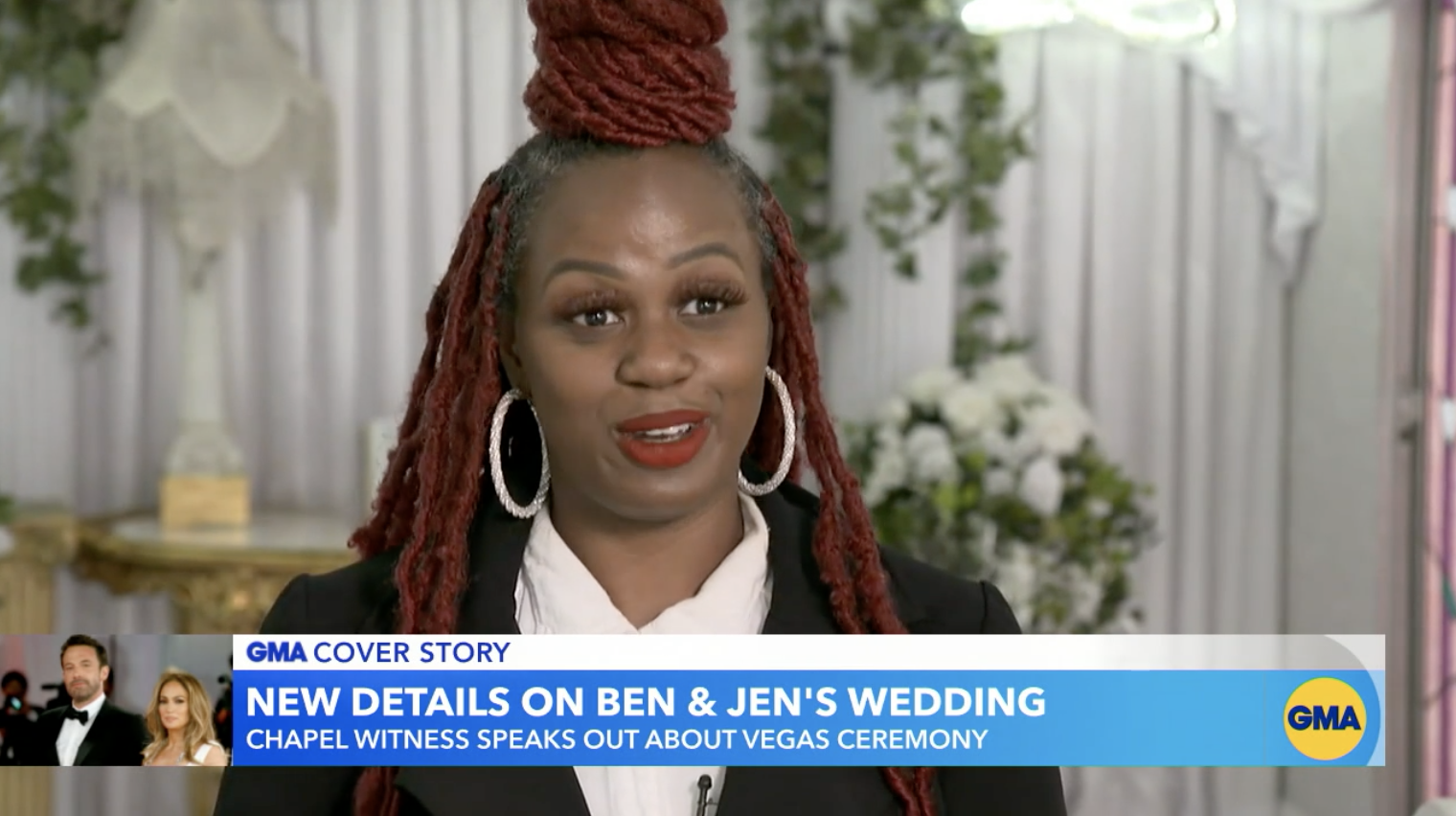 Offering further details on Jennifer's gorgeous and long-preserved dress, Kenosha described the entire fit as "very sleek and beautiful."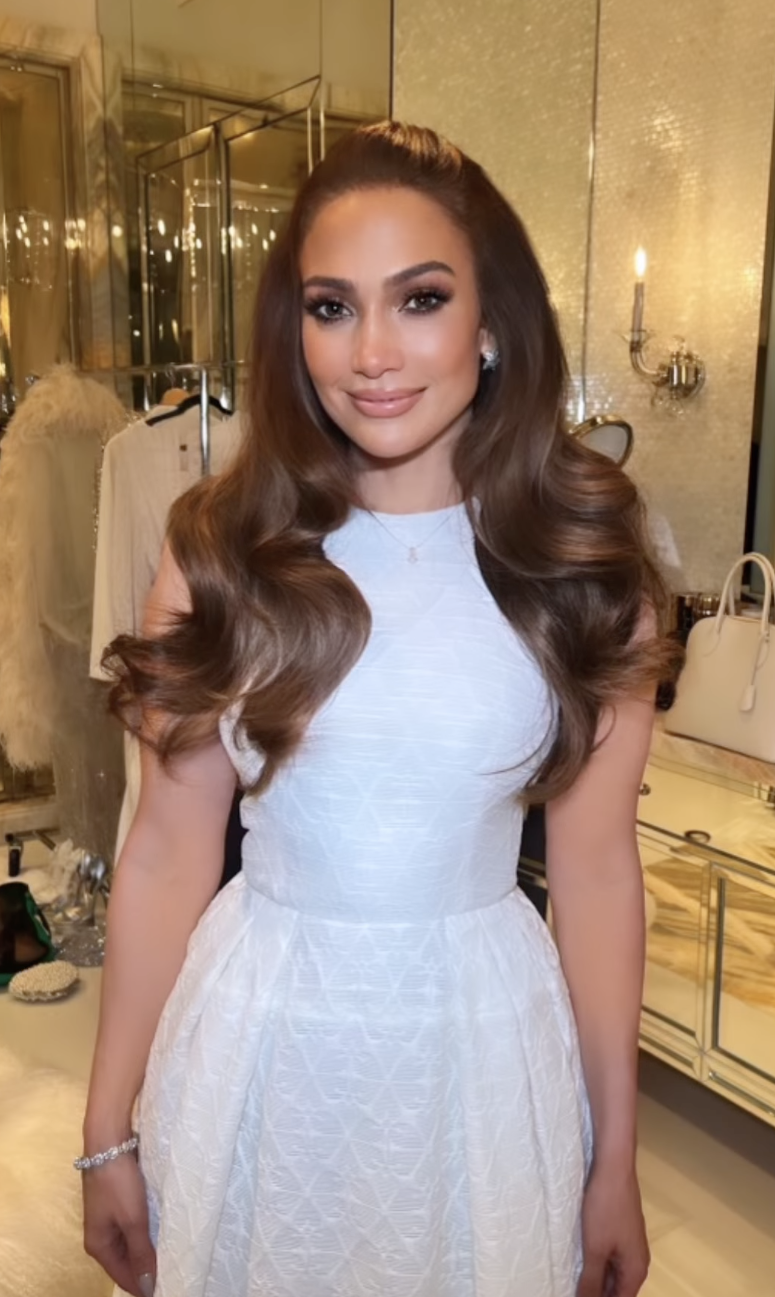 "She had on a nice elegant beige lacy-type dress. It had a train on it. The veil was beautiful," she gushed. "Everything was very sleek and beautiful. She was stunning."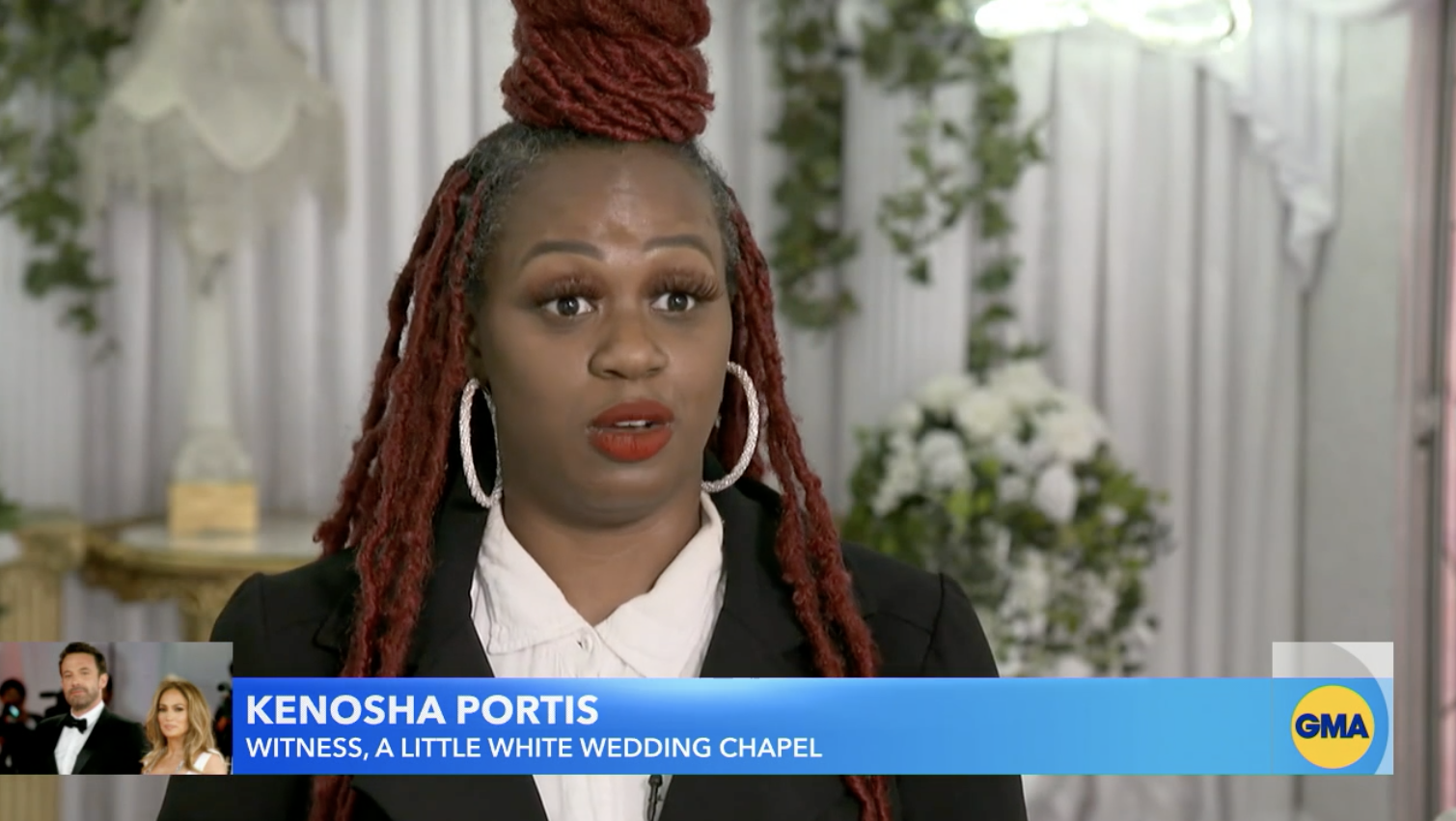 "She had a beautiful white bouquet and [Ben] had a boutonnière as well that matched that," she added.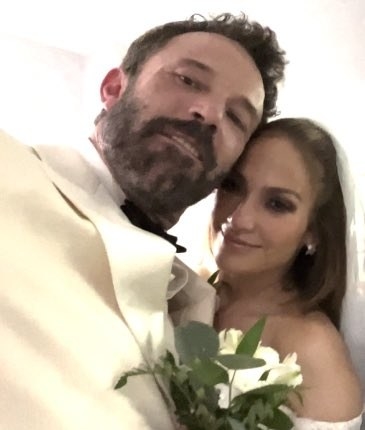 Jennifer opened up about the dress herself in an Instagram video recently shared by her hairstylist, Chris Appleton. "I've had this dress for so many years, and I've just been saving it, saving it, saving it, and now I'm wearing it on my wedding day," she said.
It's since been revealed that Jen's dress was the same one she wore on the poster for the 2004 movie Jersey Girl, which she starred in alongside Ben.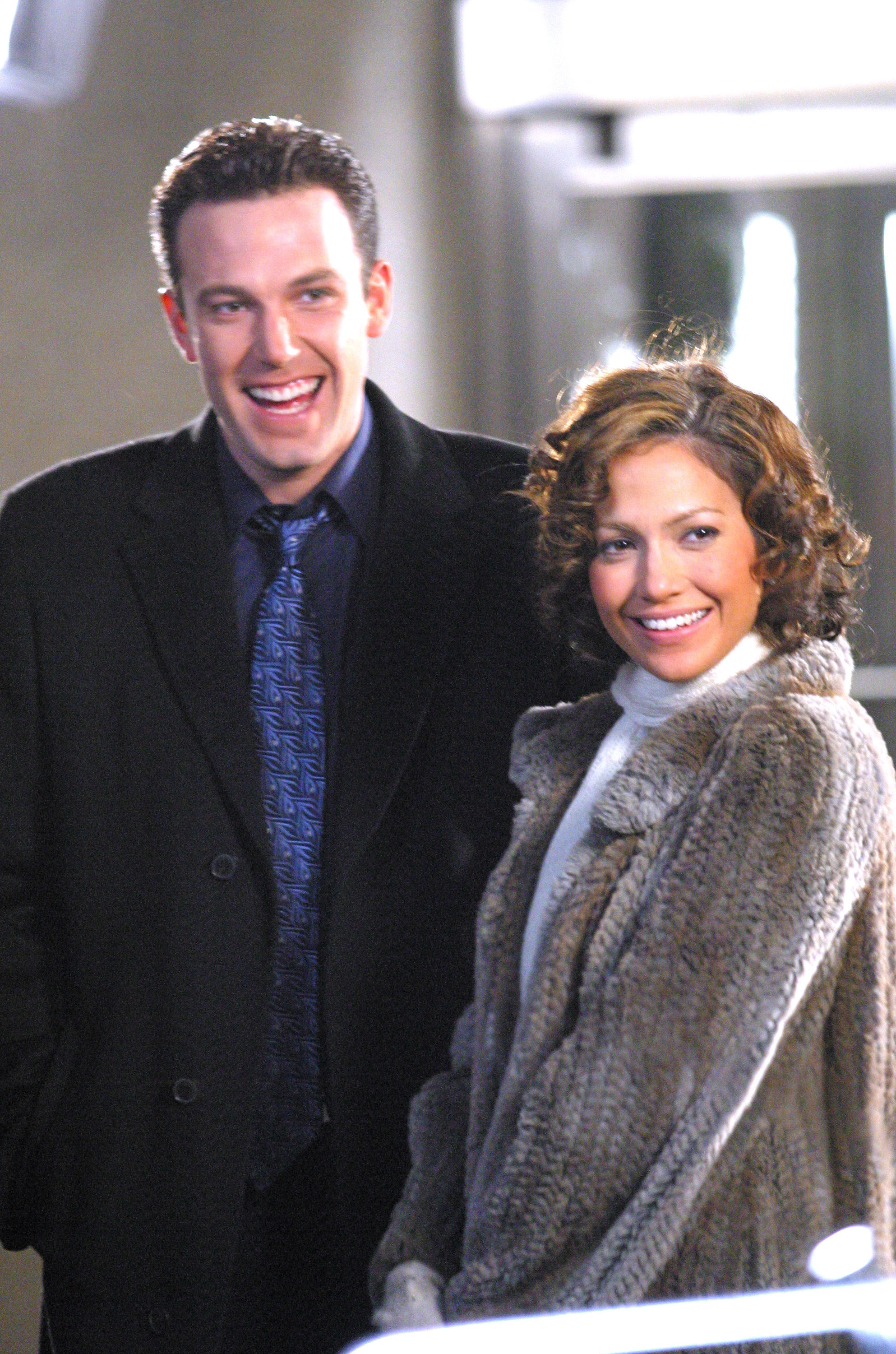 And giving fans insight into the ceremony, Jen gushed that the big day was everything she and Ben "could have imagined" and something they'd "dreamed of long ago."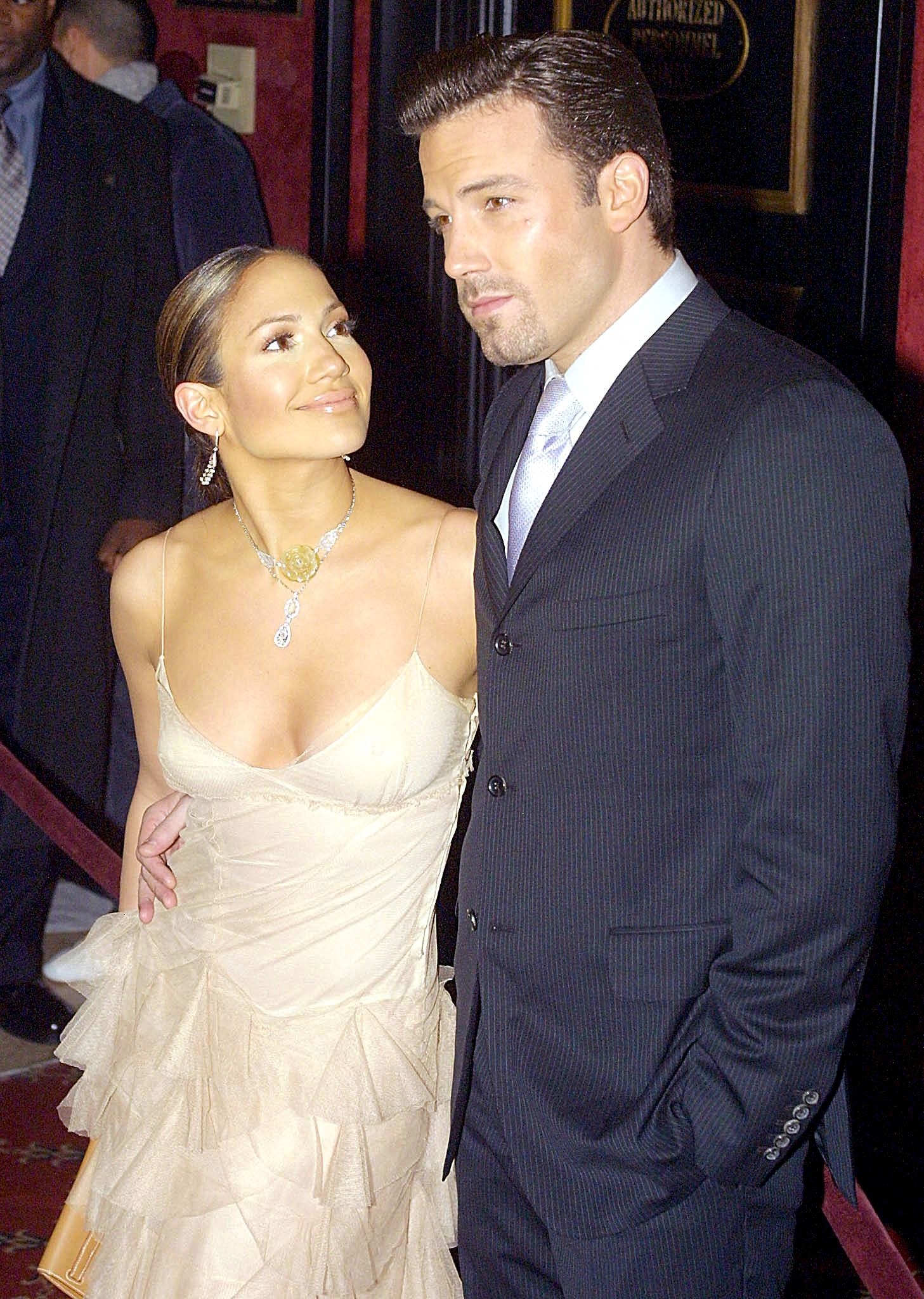 "So with the best witnesses you could ever imagine, a dress from an old movie and a jacket from Ben's closet, we read our own vows in the little chapel and gave one another the rings we'll wear for the rest of our lives," she wrote in her newsletter.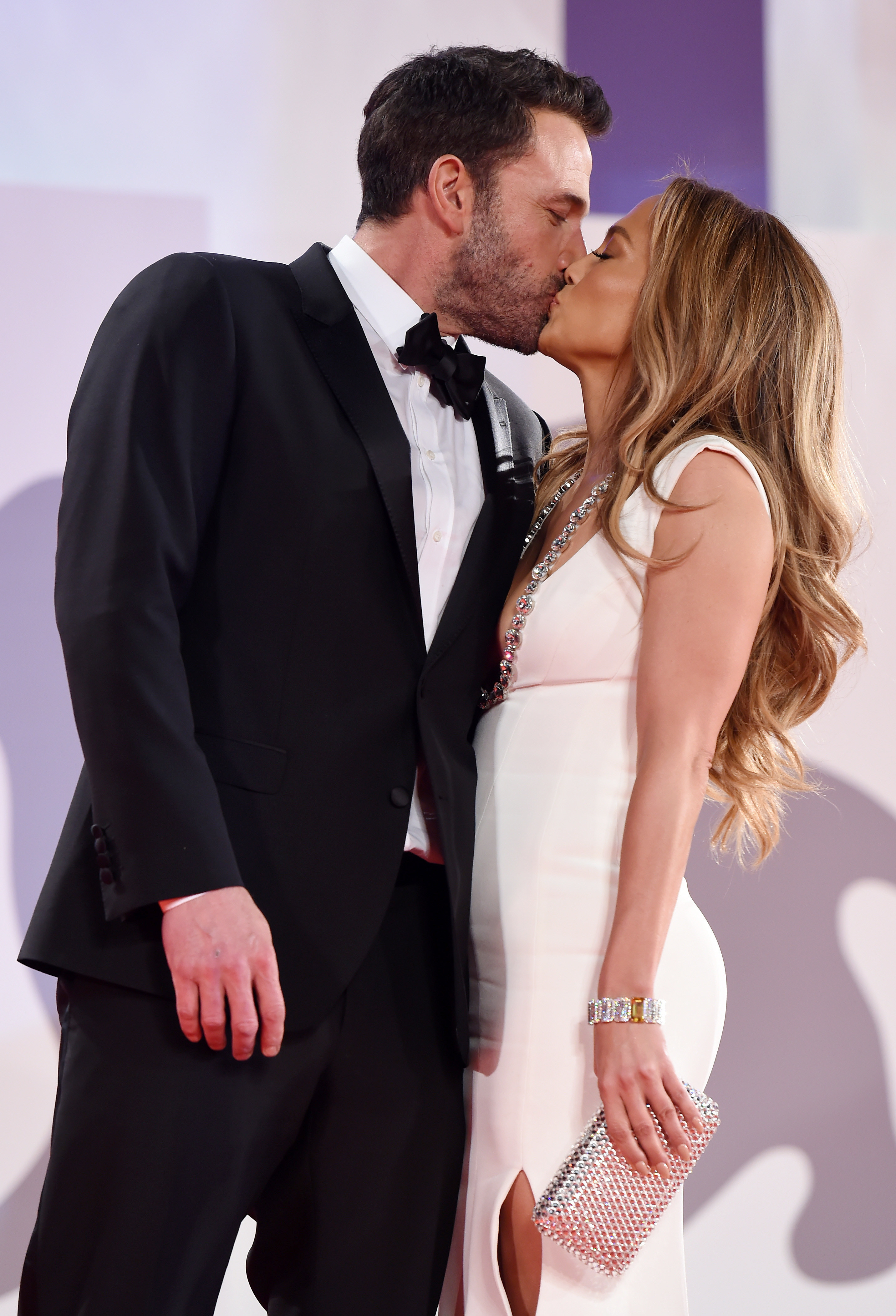 "They even had Bluetooth for a (short) march down the aisle," she added. "But in the end it was the best possible wedding we could have imagined. One we dreamed of long ago and one made real (in the eyes of the state, Las Vegas, a pink convertible and one another) at very, very long last."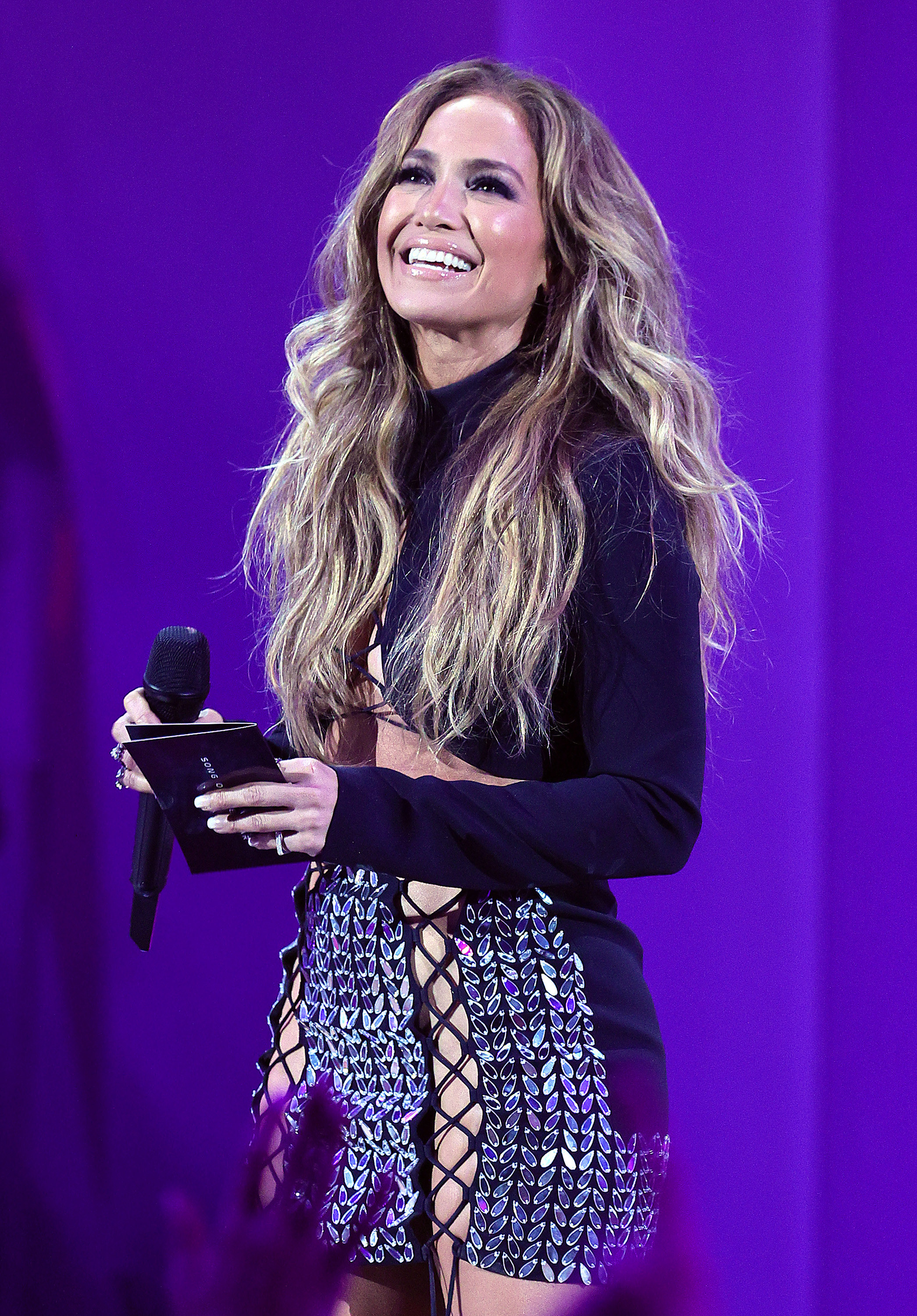 Jen went on to write: "Thank you to the Little White Wedding chapel for letting me use the break room to change while Ben changed in the men's room." She then noted that the pair are "so grateful" to have "a new wonderful family of five amazing children" and a life that they've "never had more reason to look forward to."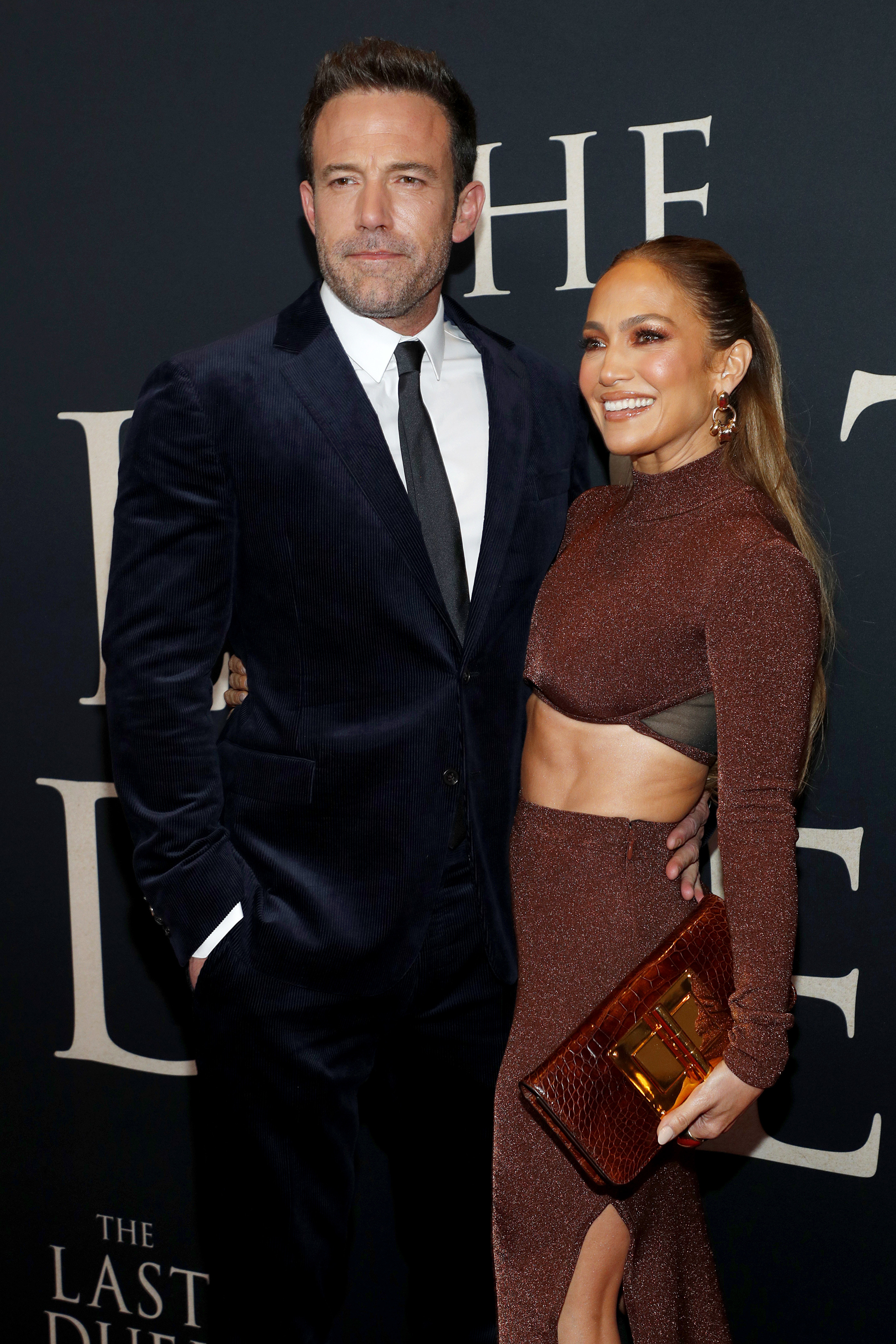 Ever since tying the knot, Ben and Jen — who wasted no time before proudly flaunting her huge wedding ring — are both reportedly "the happiest they've ever been."
Meanwhile, an insider has since revealed that the newlyweds plan on hosting another memorable — and much more extravagant — ceremony in celebration of their wedding.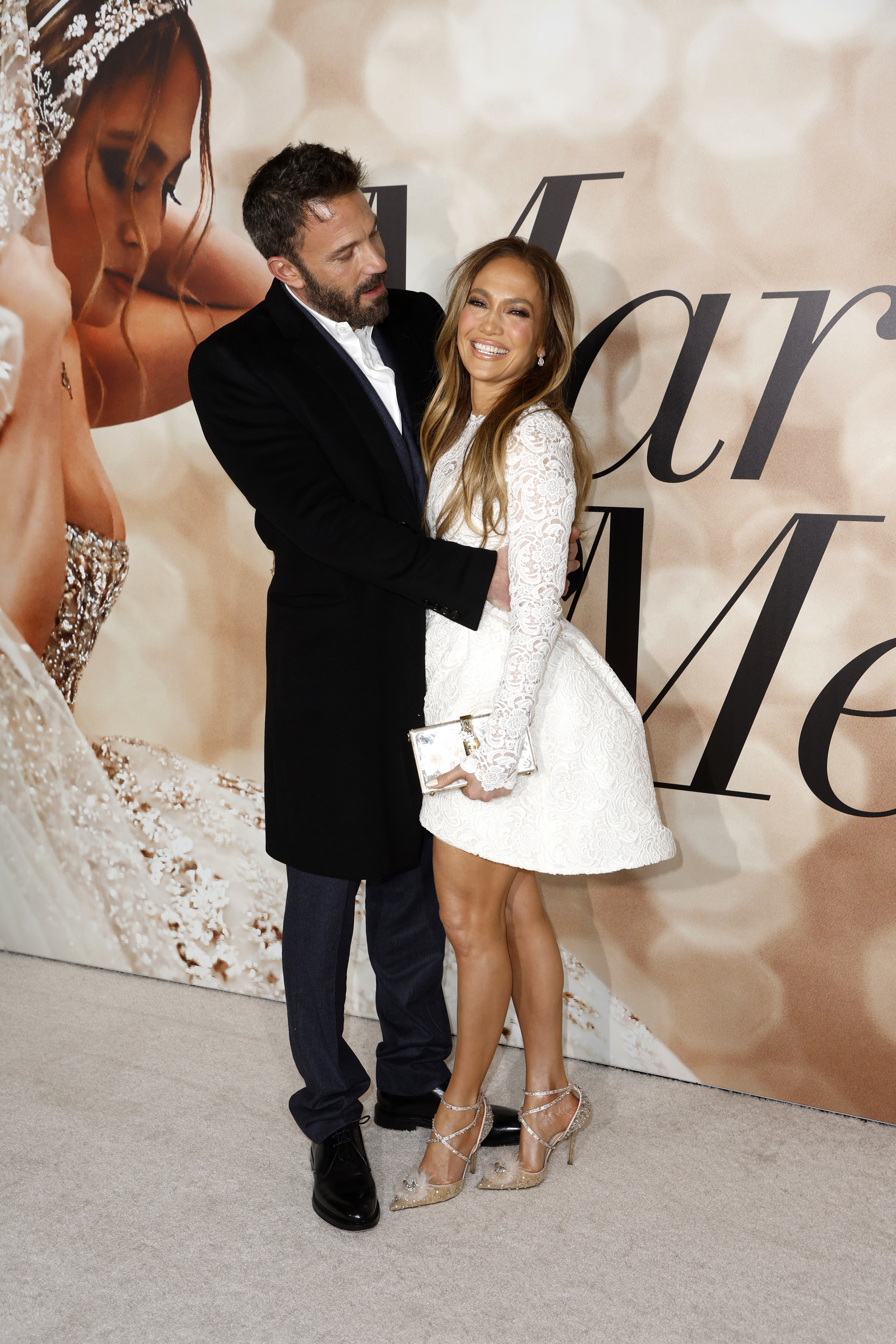 Apparently, the couple are set to host the party at Ben's massive 87-acre property situated just outside Savannah, Georgia — which, interestingly, is the exact same location that they planned on getting married at the first time around.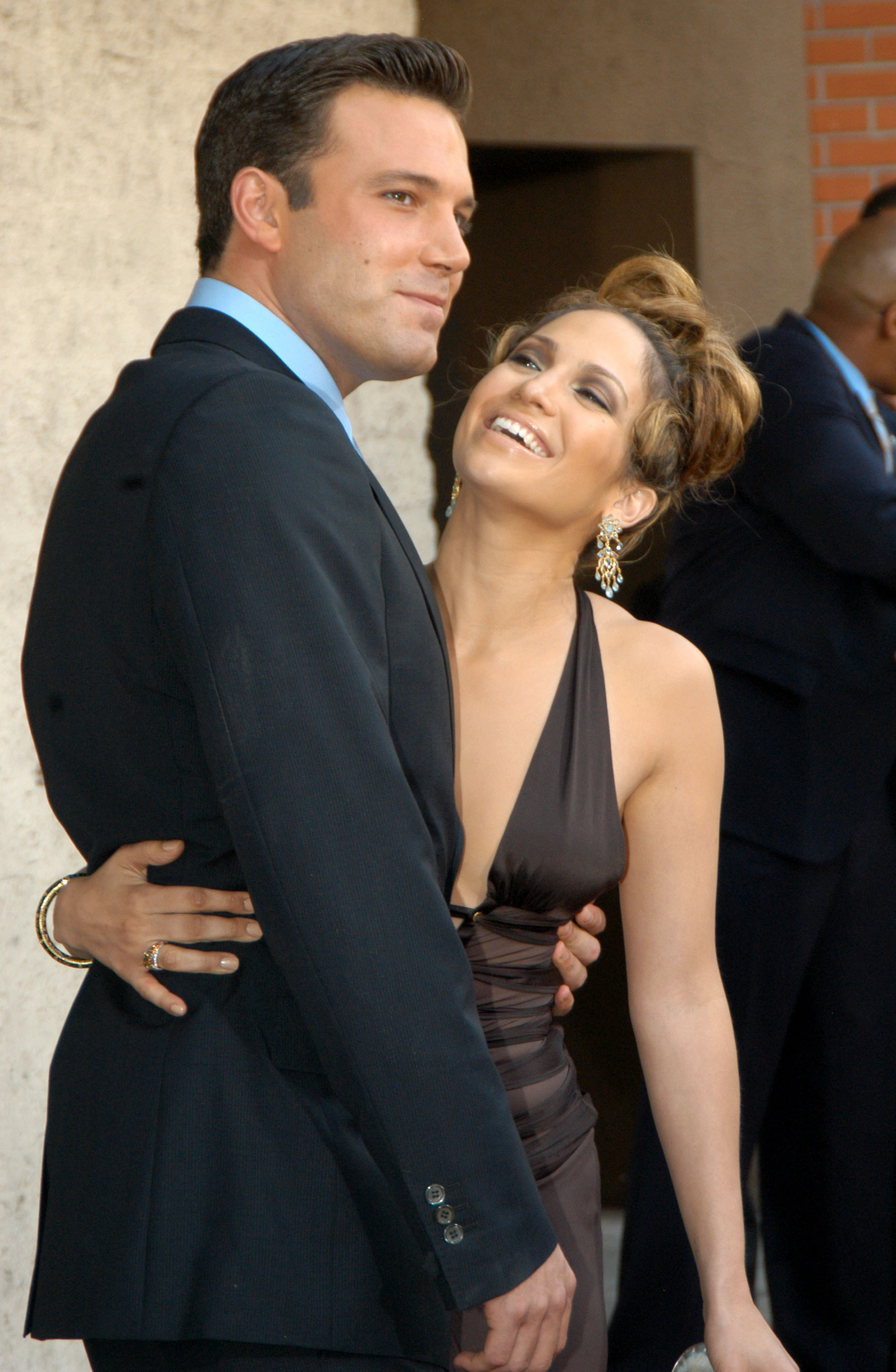 Jennifer and Ben were forced to call their wedding off due to "excessive media attention," with the pair releasing a joint statement at the time revealing that they even considered "hiring three separate 'decoy brides' at three different locations" for fear of their safety.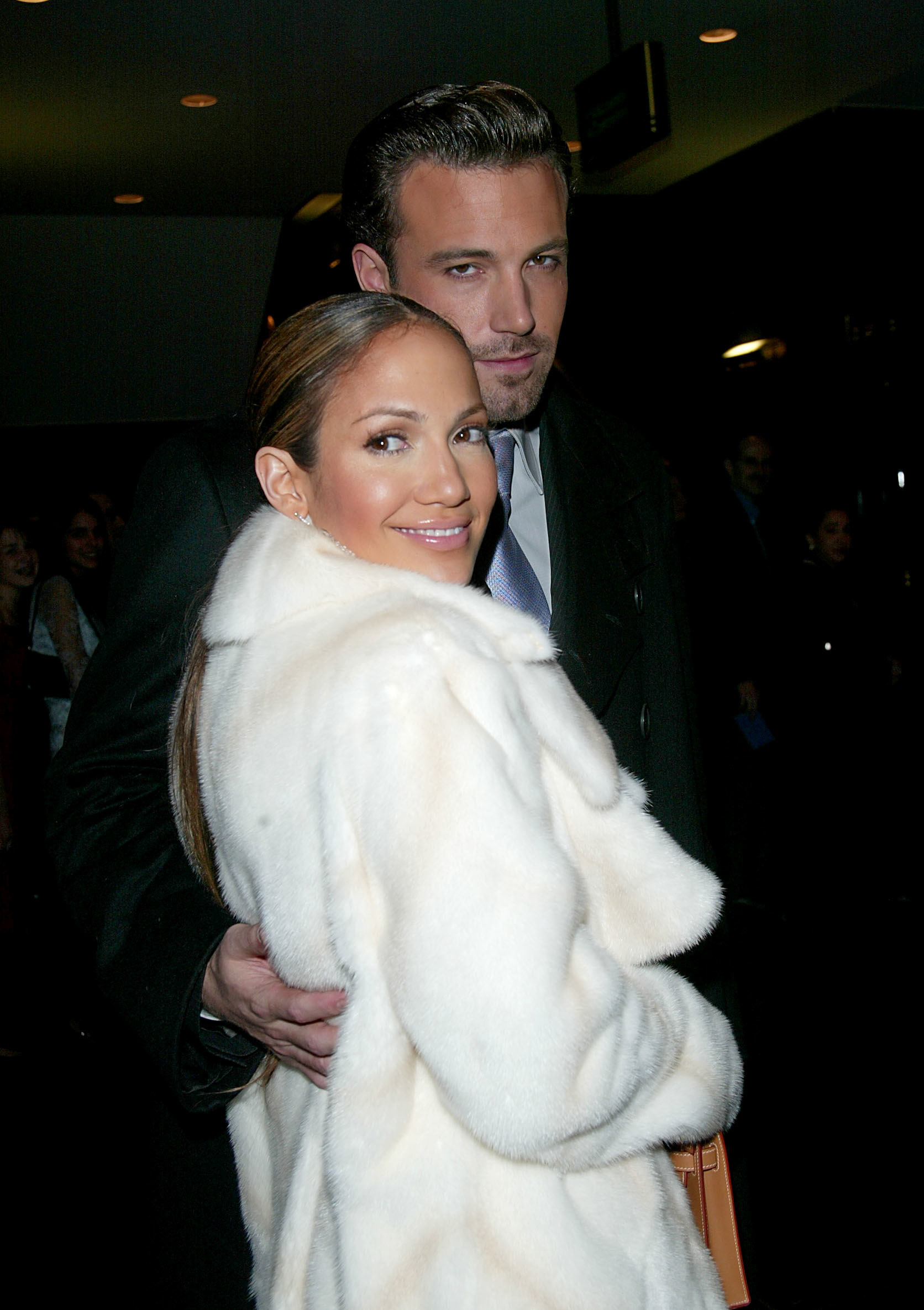 Well, given that — almost two decades later — Jen and Ben ultimately managed to celebrate their dream day in peace, a second grand ceremony being in the cards wouldn't come as a huge surprise from these newlyweds.