For a quick bit of background, Sam and Britney were together for roughly six years before announcing their separation earlier this month.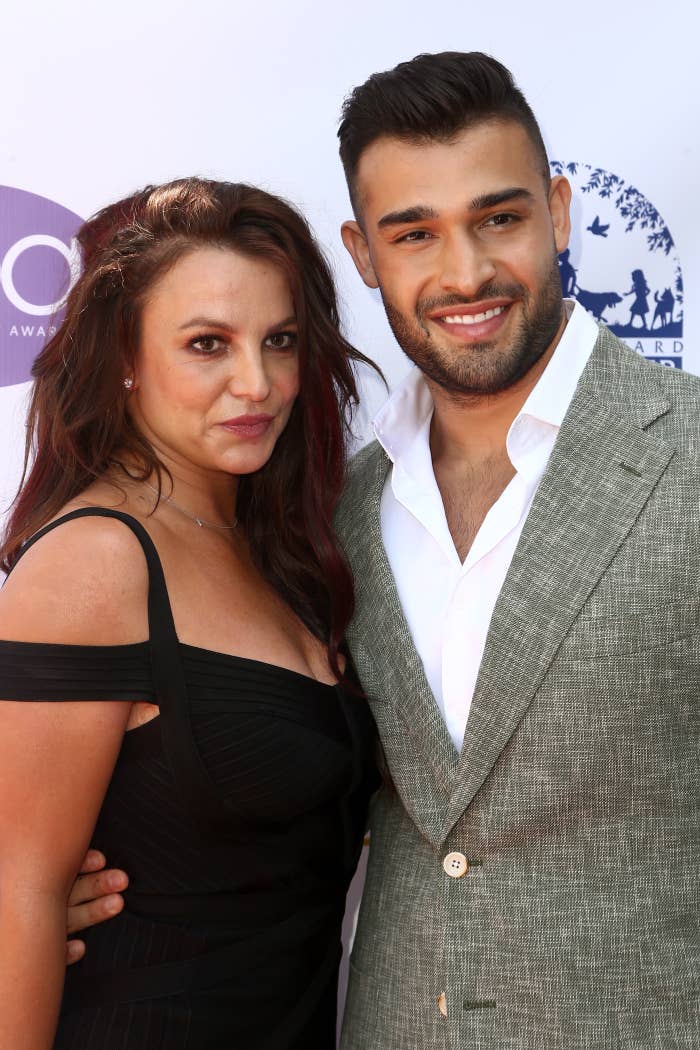 They met back in 2016 after he appeared in her "Slumber Party" music video, and ultimately tied the knot last June — after Britney's 13-year conservatorship was finally terminated.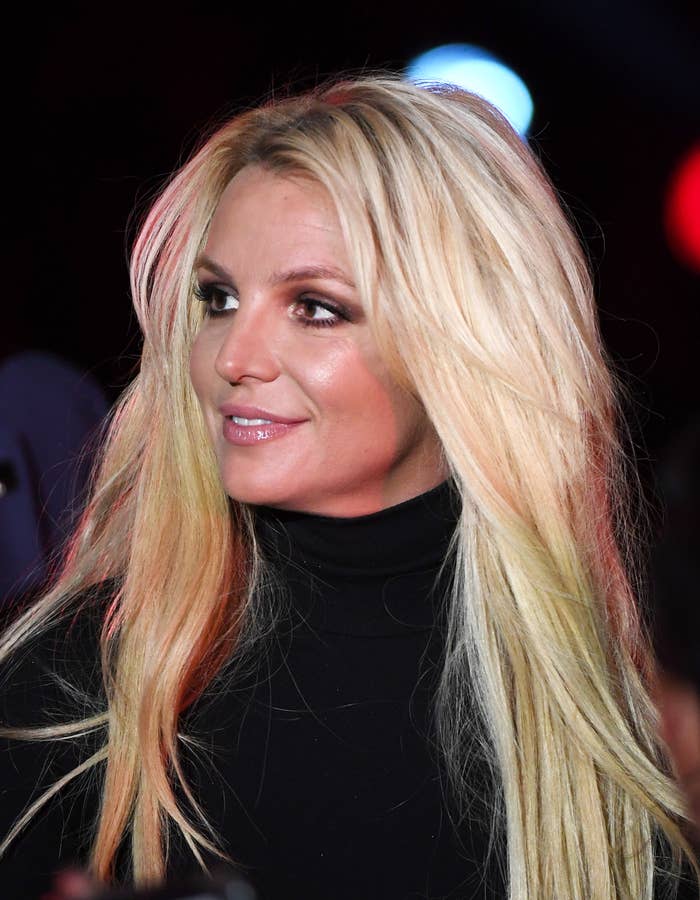 When TMZ broke the news of their split, the outlet claimed that Sam and Britney had had a heated dispute after he confronted her over rumors that she'd cheated on him. An insider later alleged that Britney denied cheating on Sam, and their court documents, which were later obtained by BuzzFeed, cited "irreconcilable differences" as the reason for their divorce.
The legal filings also revealed that Sam had requested that Britney cover his attorney fees and sought spousal support from her, despite having been the one to file for divorce.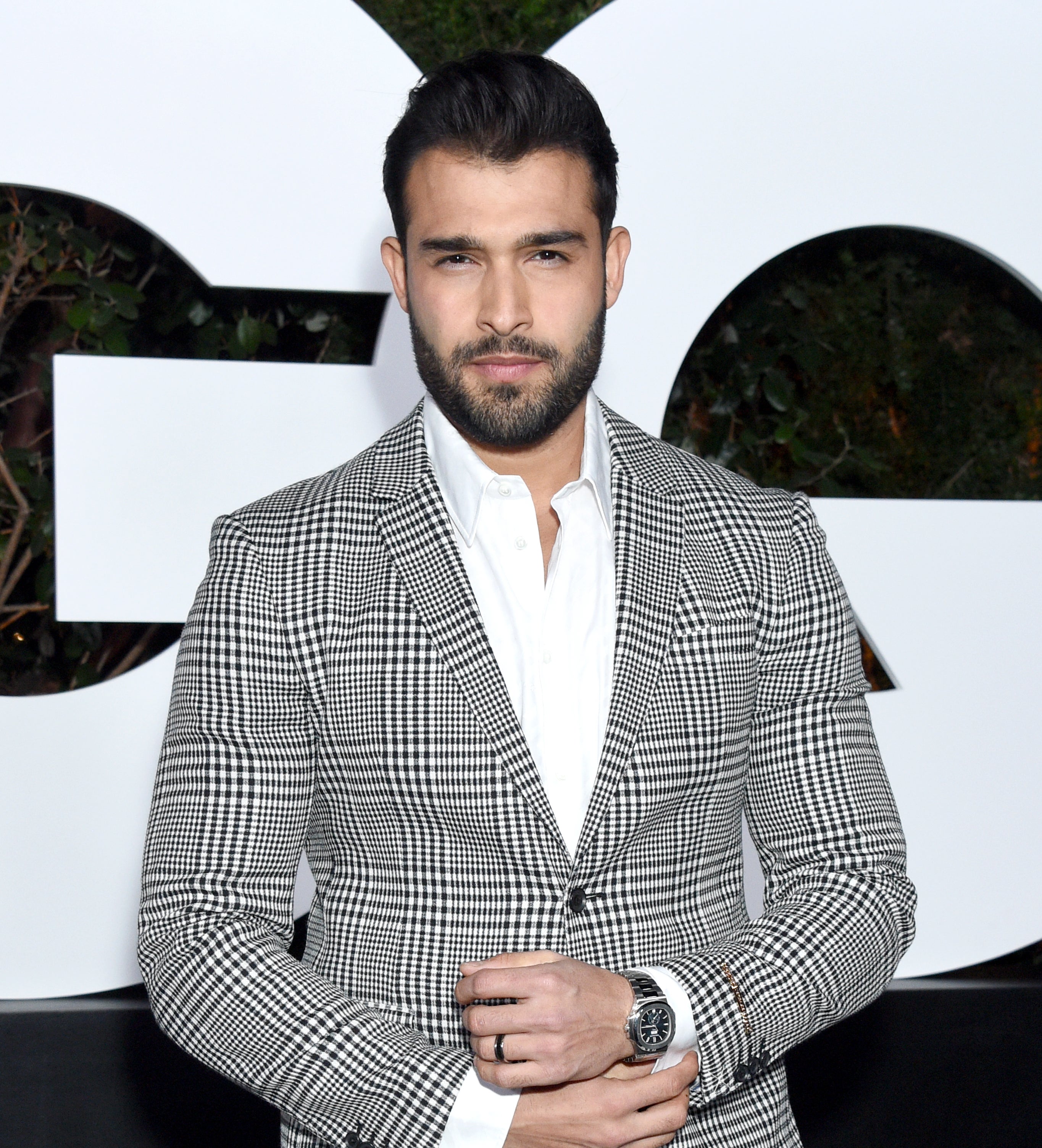 Both Sam and Britney have remained fairly quiet since initially confirming that they were parting ways.
Sam wrote on Instagram, "After 6 years of love and commitment to each other my wife and I have decided to end our journey together," his statement read. "We will hold onto the love and respect we have for each other and I wish her the best always. Shit happens."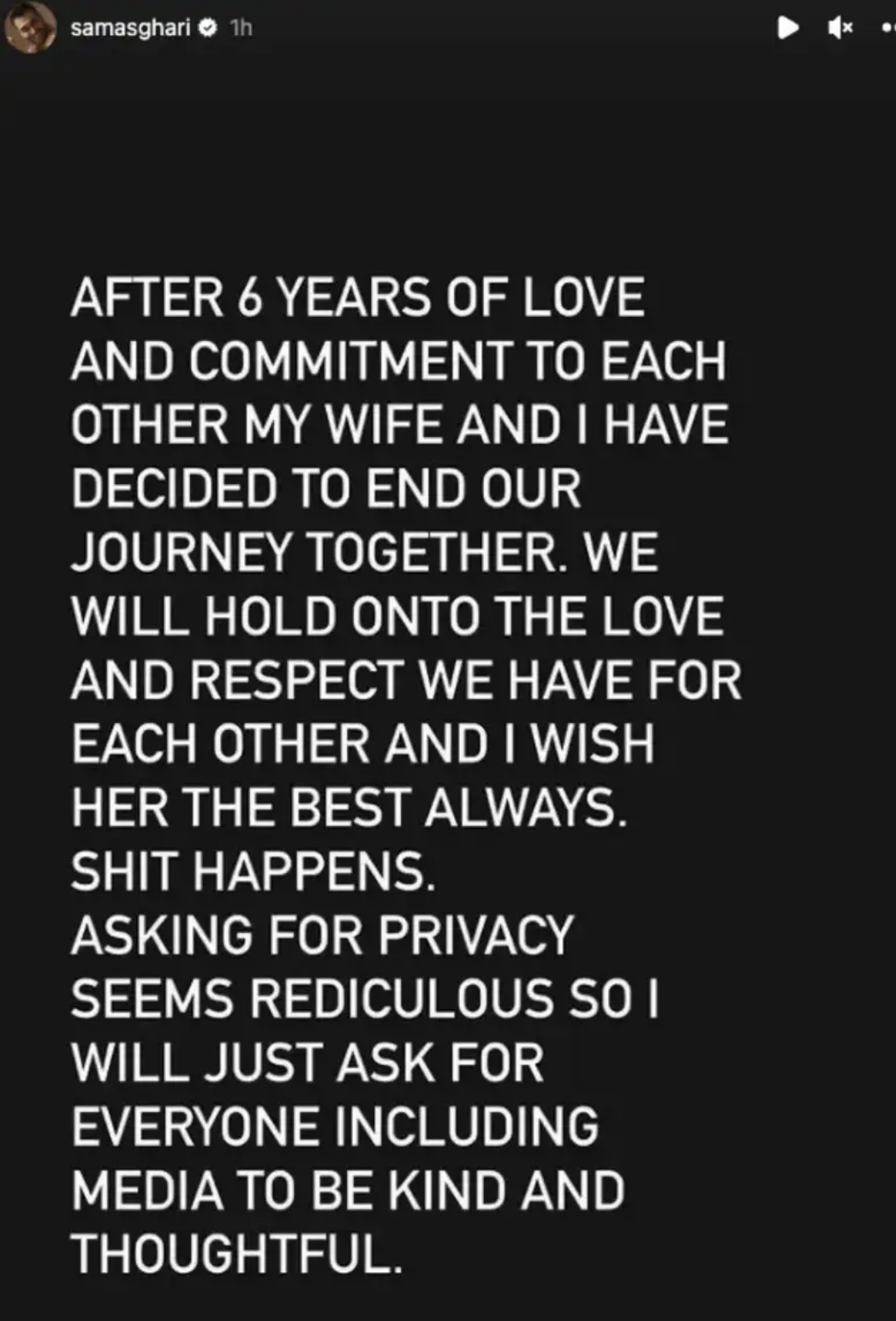 Meanwhile, Britney later spoke out and said, "As everyone knows, Hesam and I are no longer together... Six years is a long time to be with someone, so, I'm a little shocked, but… I'm not here to explain why because it's honestly nobody's business!!! But, I couldn't take the pain anymore, honestly."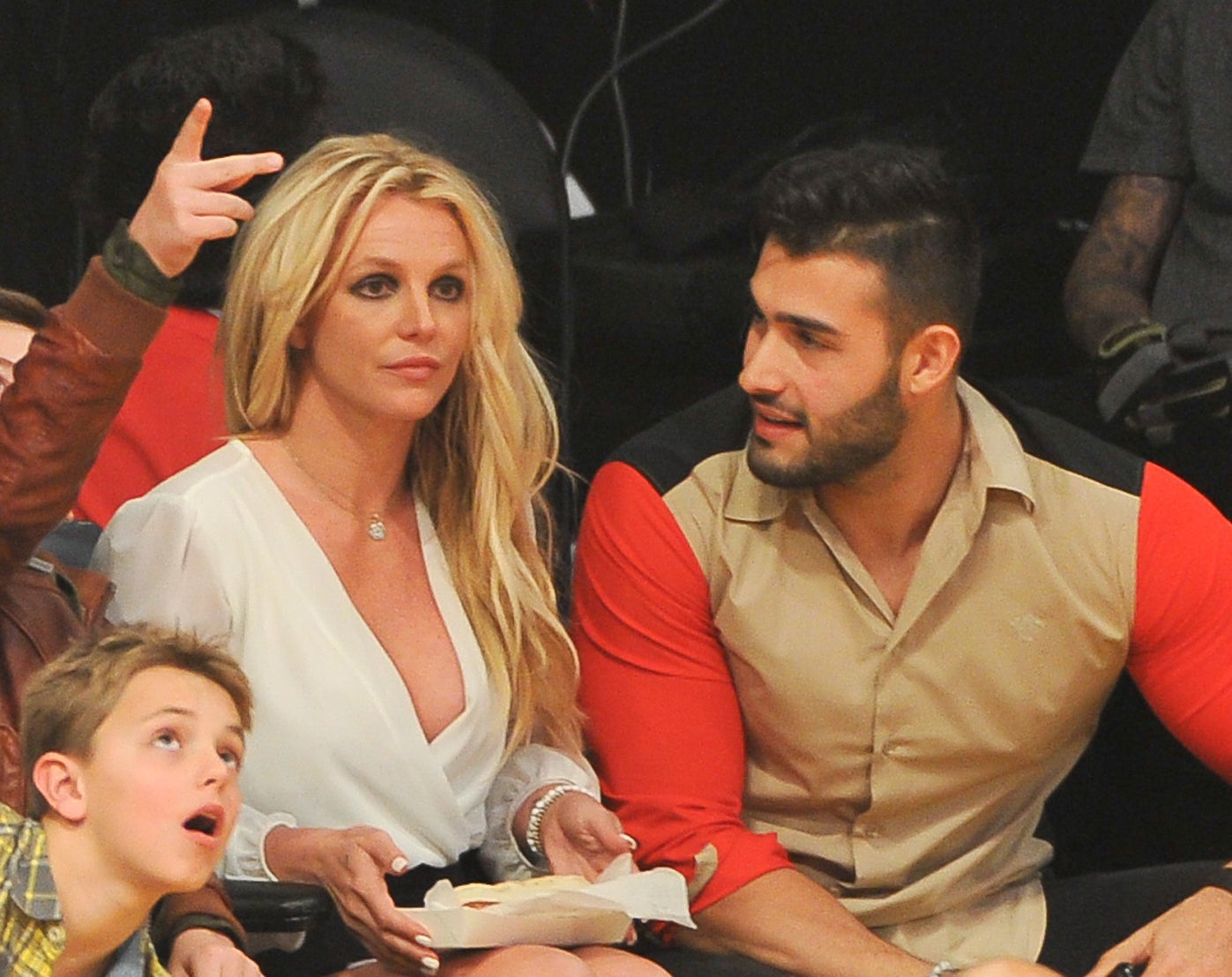 But now internet users are noticing that Sam has unfollowed Britney on Instagram.
According to US Weekly, Sam was still following Britney as recently as Aug. 30, though he hit the unfollow button at some point later that day.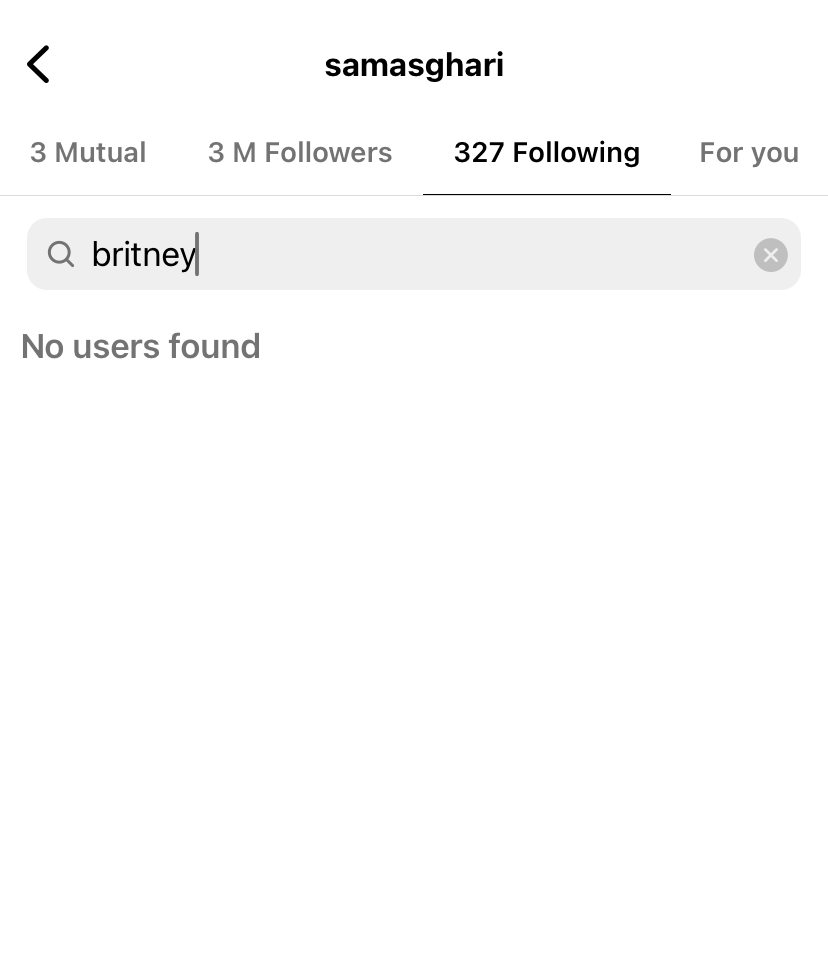 Britney, on the other hand, is still following her estranged husband on the platform.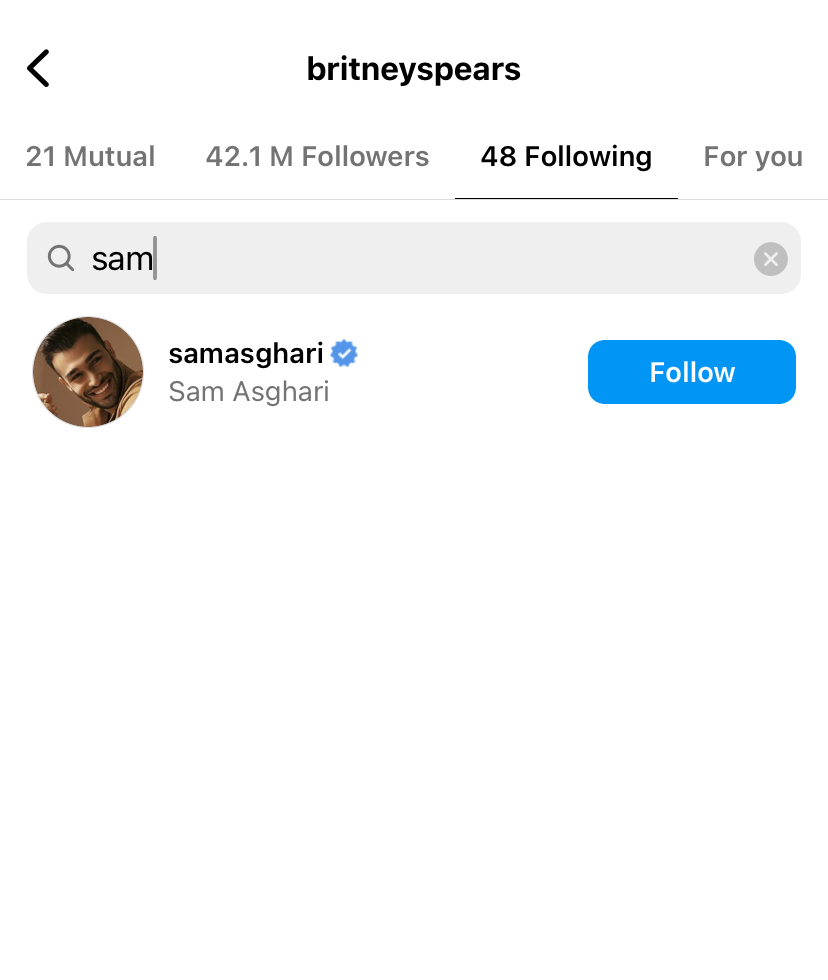 This comes just a week after reports claimed that Britney was covering the fees of Sam's new apartment.
According to TMZ, which heard from sources connected to the pair, Britney was paying $10,000 a month for Sam's apartment after he moved out of her Thousand Oaks, California, home. Neither Britney nor Sam's representatives returned BuzzFeed's request for comment about this claim.