Season 4 of The Kardashians premiered on Hulu last night — and it's safe to say that it's back with a bang.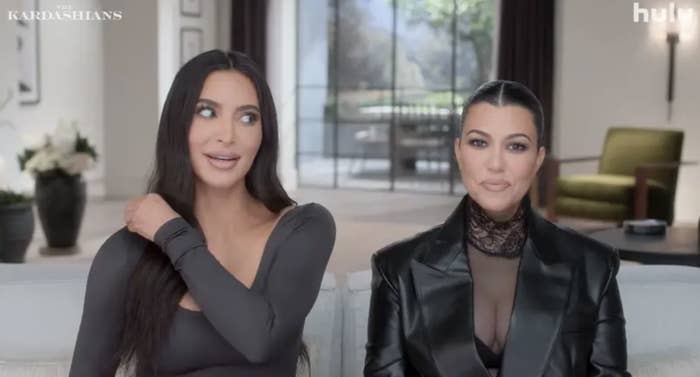 For those who need a quick refresher, Season 3 rounded off with Kourtney and Kim finally squashing their age-old feud, which was reignited shortly after Kourt's wedding in May 2022.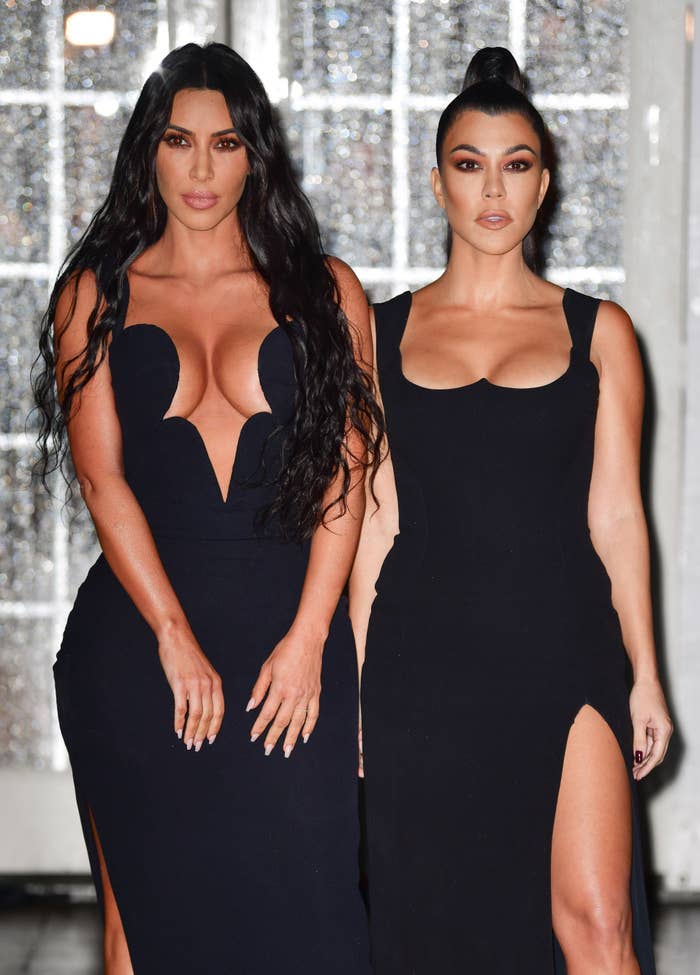 Four months on from the lavish Italian event, which was hosted by Dolce & Gabbana, Kim collaborated with the brand herself for a '90s-inspired collection. Kourtney ultimately accused Kim of copying her wedding and using it as a "business opportunity" given that the style of the collection wound up being similar to that of her wedding, which featured several exclusive looks from D&G's '90s archive.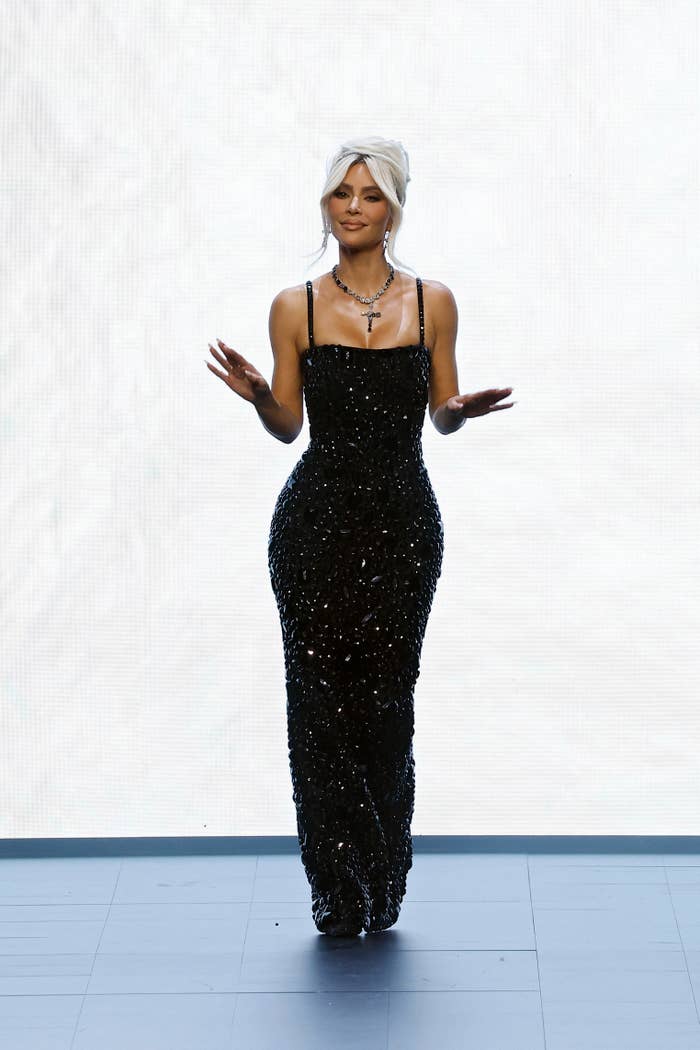 The sisters went back and forth for weeks making scathing jabs at one another. Kim, for example, branded Kourtney as "jealous" and a "hater," while Kourt went as far as to say that she "didn't feel truly supported" by Kim on her big day.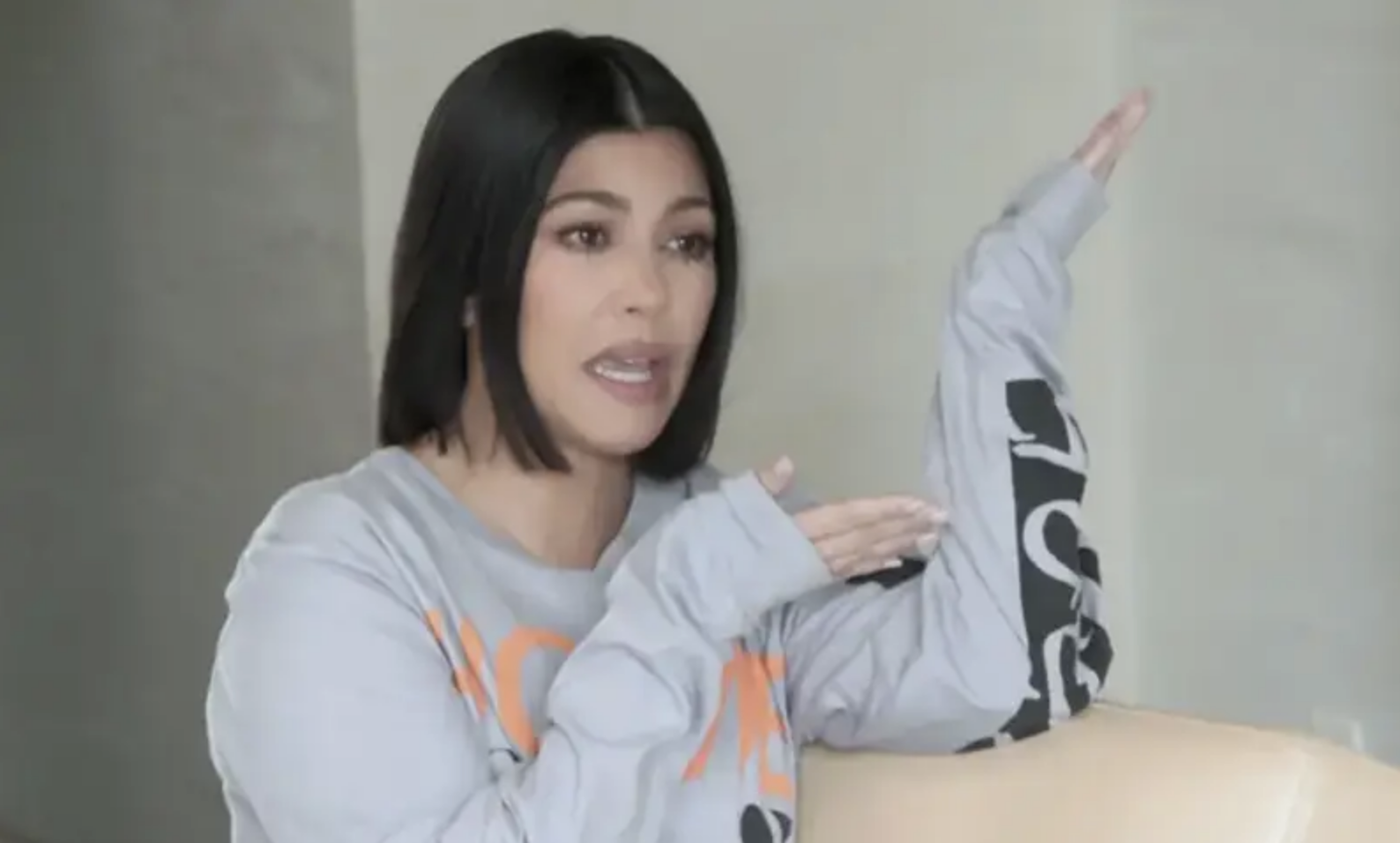 However, as mentioned, the season eventually ended with the sisters talking things out. During their chat, Kim apologized to Kourt after acknowledging how distant they had gotten lately — namely since their infamous physical fight in 2020, which eventually occurred as a result of Kourt's decision to step back from filming and prioritize her three kids instead. Kourt is mom to 13-year-old Mason, 11-year-old Penelope, and 8-year-old Reign, and she's repeatedly made it known that parenthood is her top priority.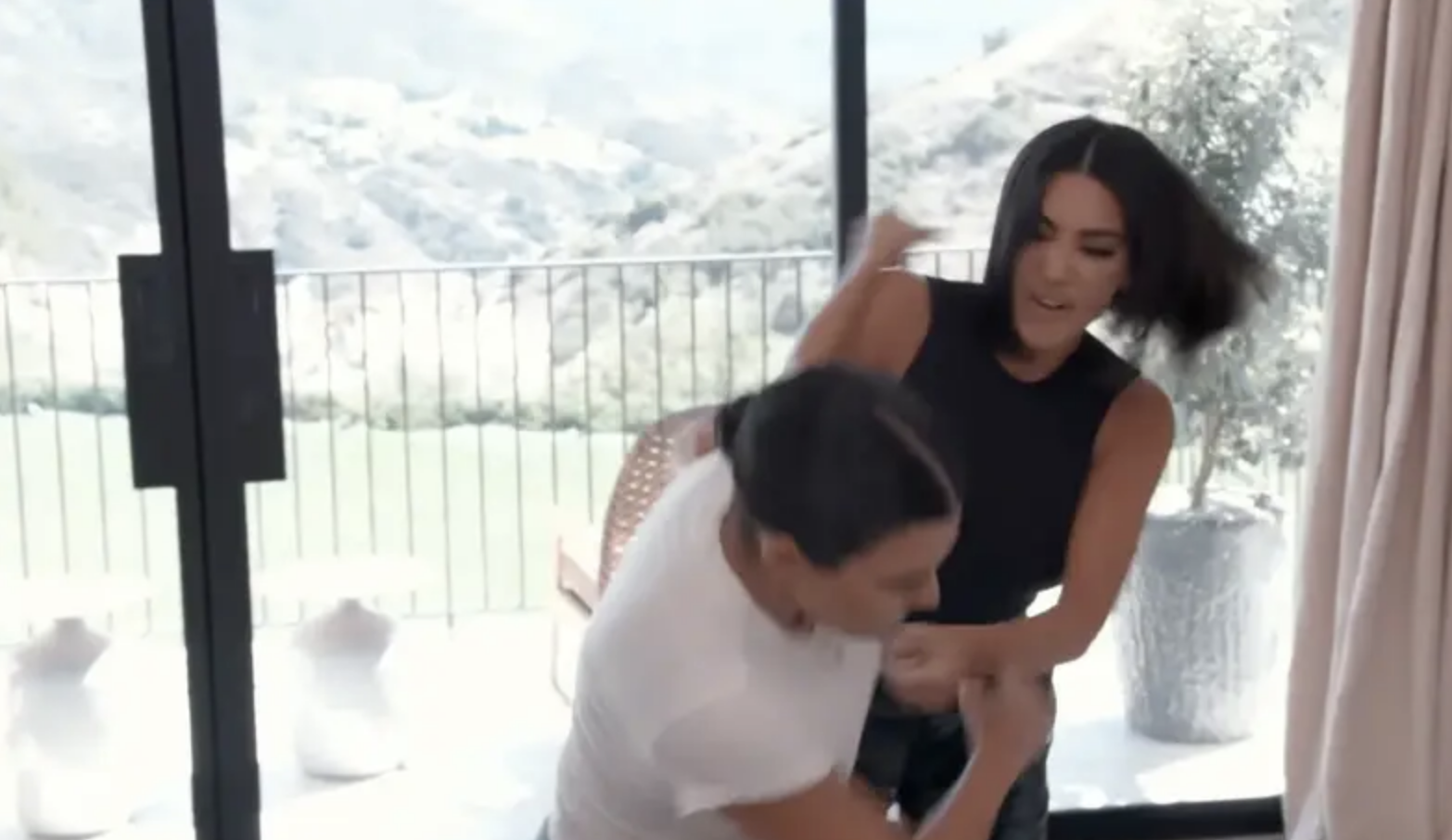 But it turns out that while the pair had actually sorted things out by the time Season 3 wrapped, the discord between them was reignited after they watched back the feud when the episodes aired.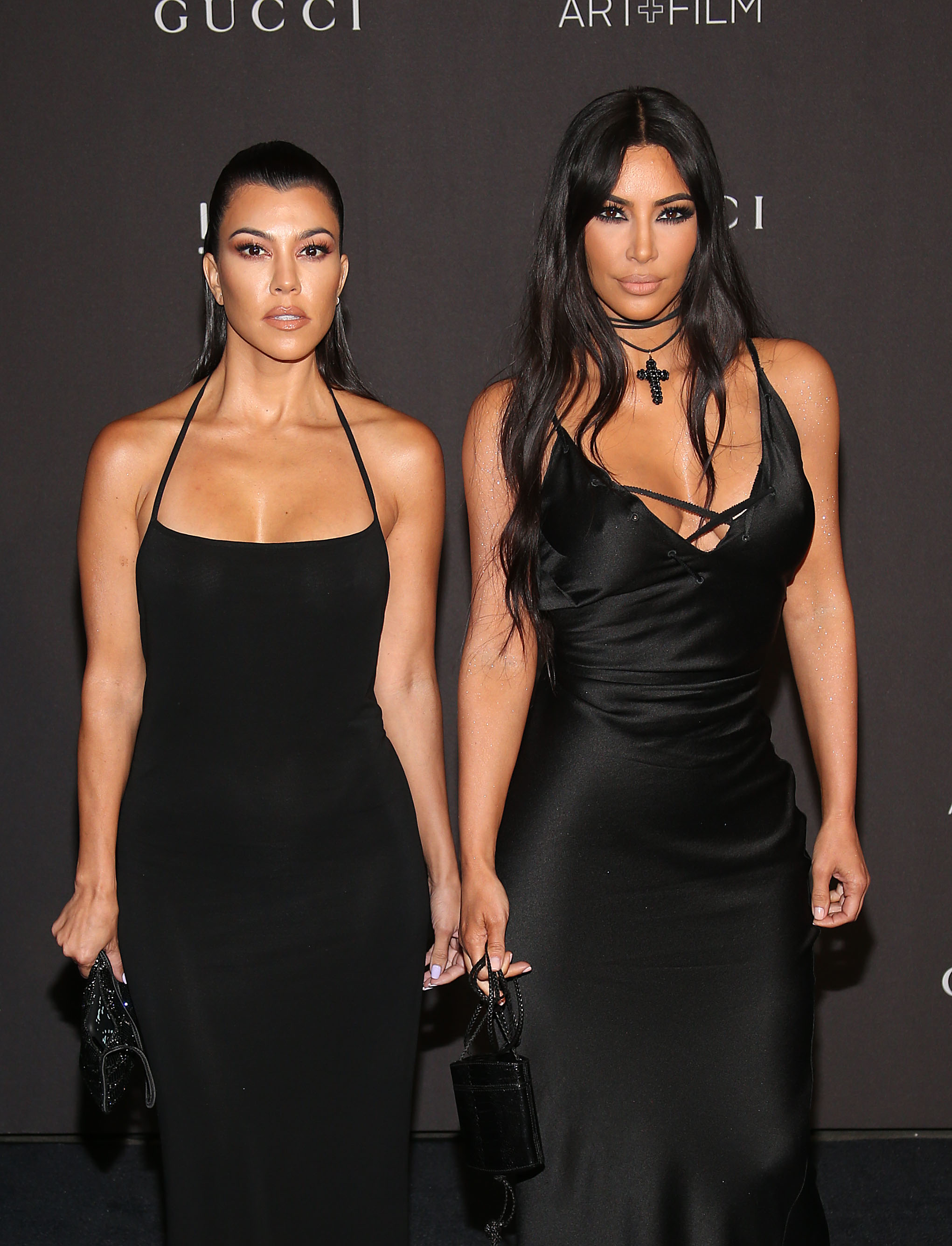 Explaining this in last night's new installment, Kourtney says, "I think last season was really hard. What's harder than watching it back in real-time is watching it back in the edit, which isn't a natural way of living."
Kourtney then reveals that she and Kim had a "heated phone call" three days before all members of her family — bar her — took a trip to Cabo.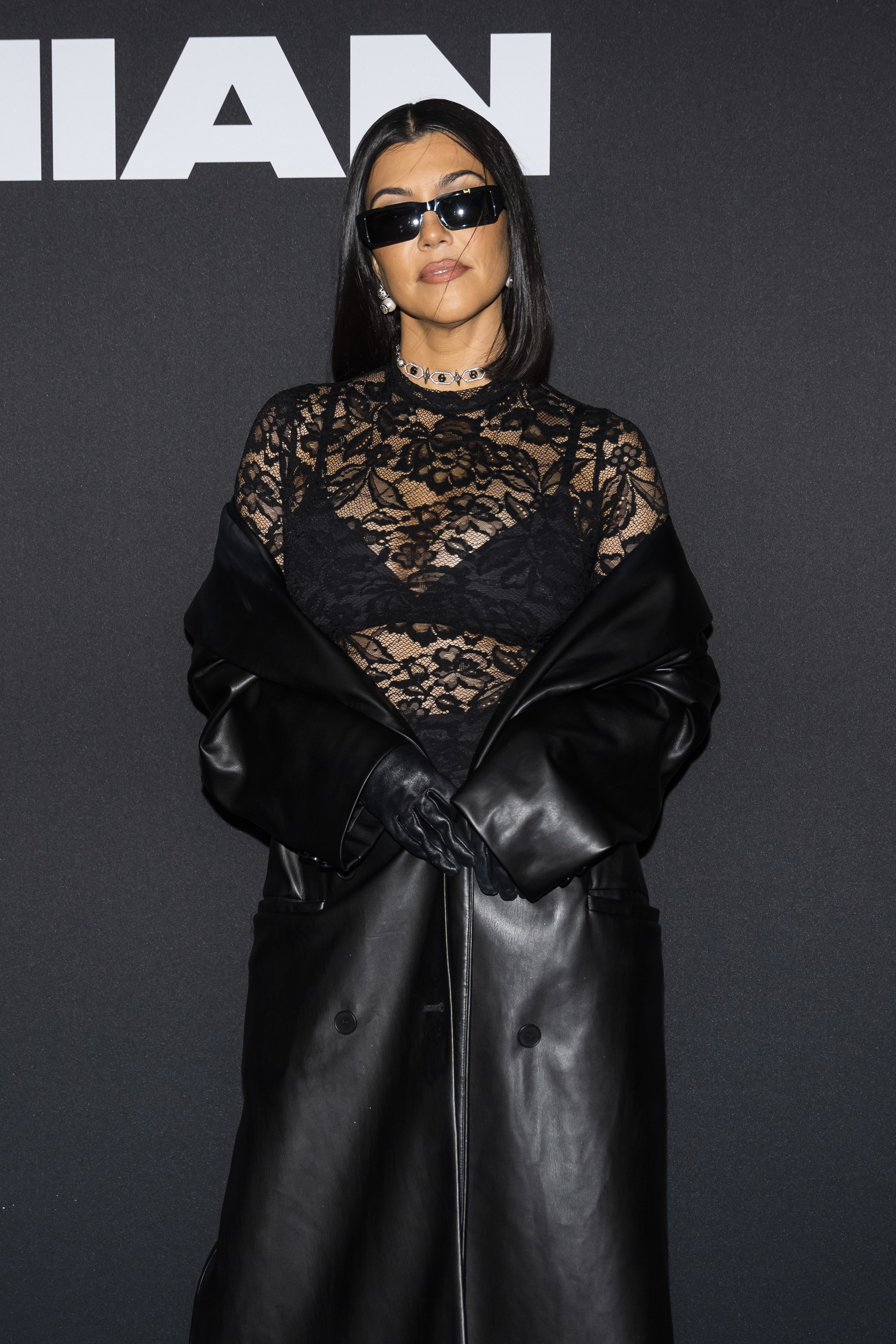 The conversation starts out fairly amicably, with Kim inviting Kourt to Milan with her for a Dolce & Gabbana dinner that she has to attend as part of her contract with them. Although Kourtney turns down the invite, joking that she's "all Dolce'd out," she tells Kim that she always has her support.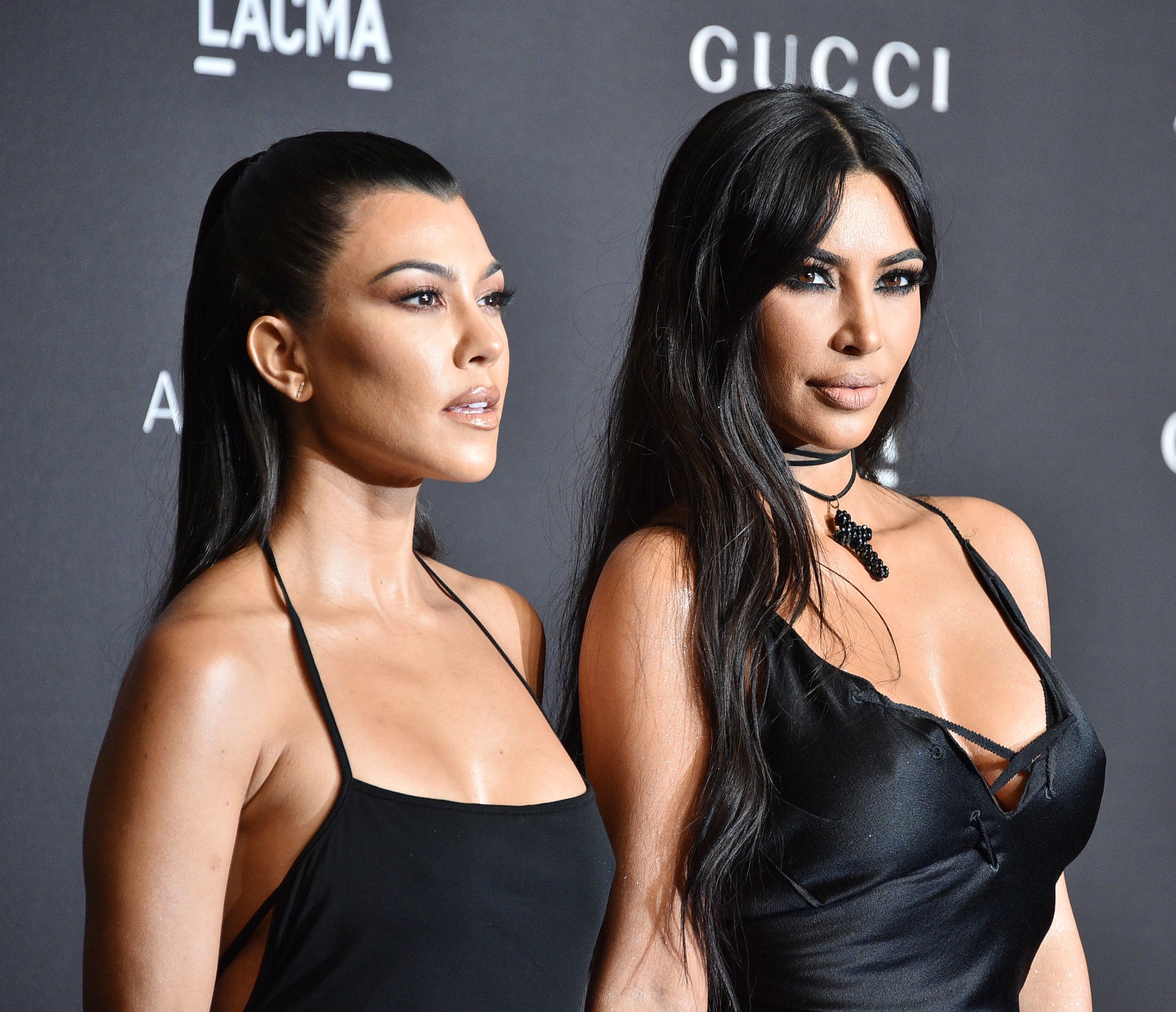 However, the pair then go on to discuss the specifics of their feud once again, with Kim noting that she got "worked up" watching the episodes back.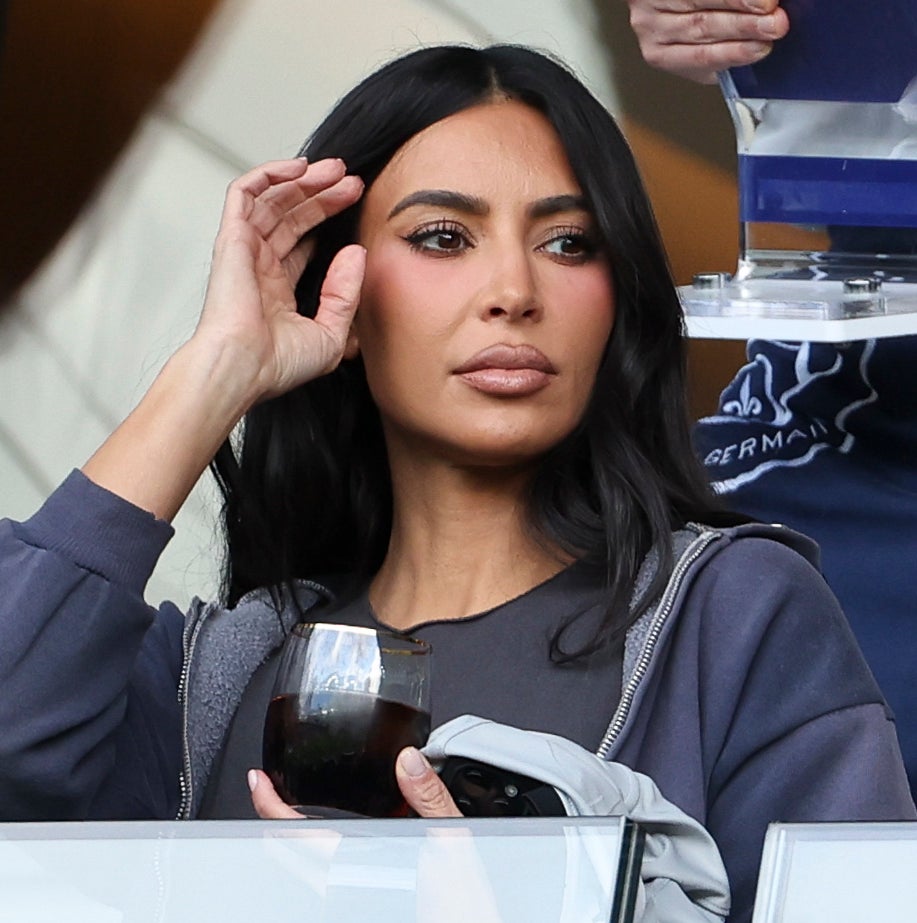 Kim also says that she sees "both sides," noting that they each get "riled up" at one another after watching the show back. However, Kourtney says that she isn't "riled up," and that watching the episodes instead makes her "not wanna be around."
To this, Kim replies, "And that's totally your choice and decision. I just think that we should have a conversation about it." Kim goes on to say that she was frustrated watching the episodes back because she felt like "nothing happened at the wedding" — seemingly referring to Kourt's claims that Kim "wasn't happy" at the event and was secretly having business conversations with Dolce the entire time.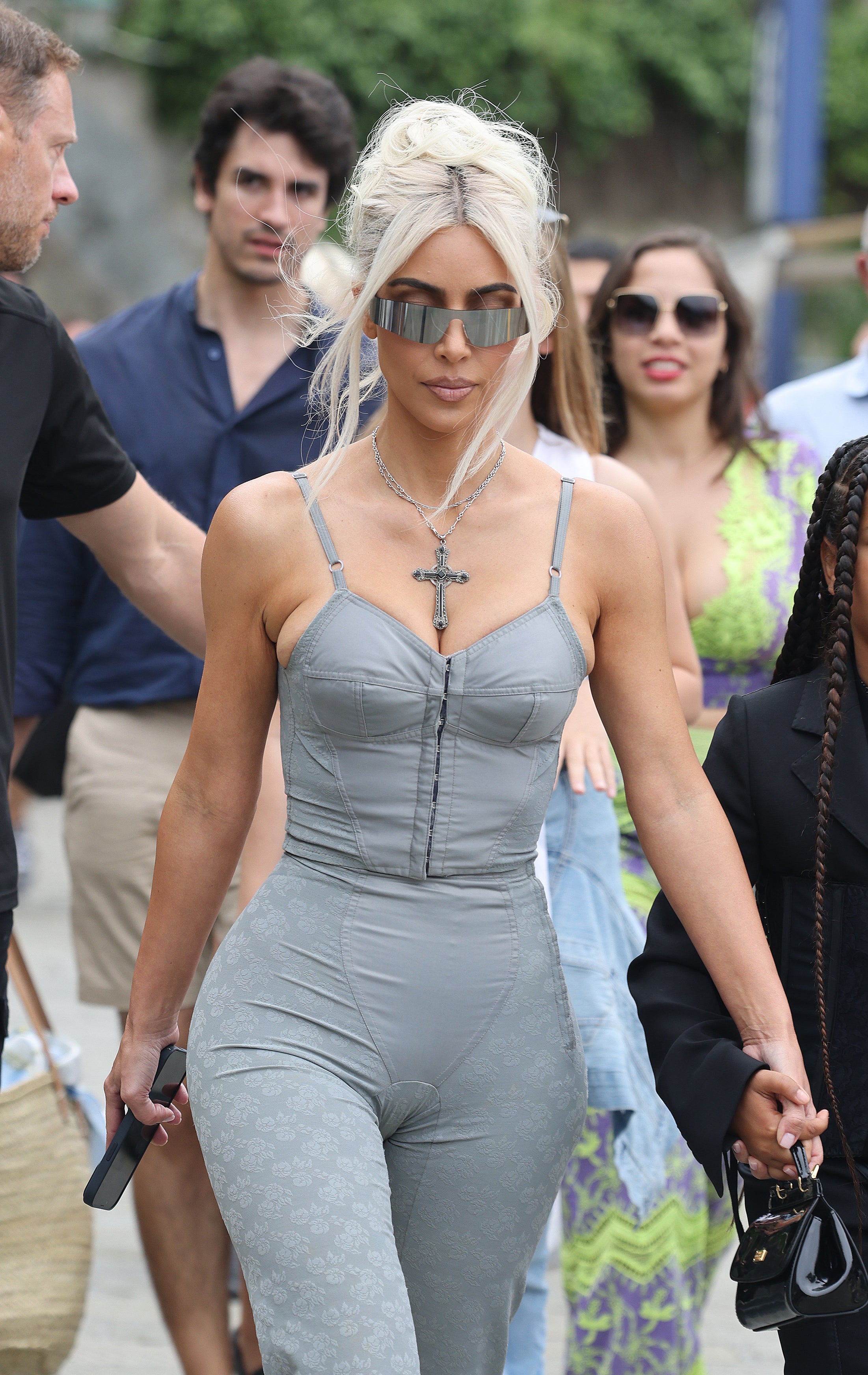 Explaining her side of things, Kourtney says, "I think you saw this thing that was mine, and that wasn't yours, and you wanted it... and you took it and made it bigger."
Kim then interjects, saying, "No, that's where I think that you're wrong." She notes that she actually didn't like aspects of the looks worn at Kourtney's wedding, and says that she "tried to do everything" to stay away from visually copying Kourt in her own collection.
However, Kim then goes on to say that while she tried not to copy the vibe of Kourt's wedding, the theme was actually "not that original" in the first place.
"Everyone does '90s. Like, it's not a new concept is what I'm trying to say and there's only so many looks to pick from," she says.
Kourt then says Kim is "missing the point" by focusing on the "bullshit details." She says, "It's all your egotistical, selfish mind can think about. You cannot stand someone else being the center of attention."
"You came to my wedding, you couldn't be happy. You complained from the second you got there 'til the second you left. That's what it's about," she continues, before adding, "Forget about 'you couldn't be happy.' You couldn't be happy for me. You couldn't be happy that I was the center of attention and you weren't."
At this point, Kim looks visibly annoyed, asking Kourt, "What is it that you feel so low of me? I want you to dig deep and figure out why you hate me so much and why you're so angry with me, 'cause all of this never happened!"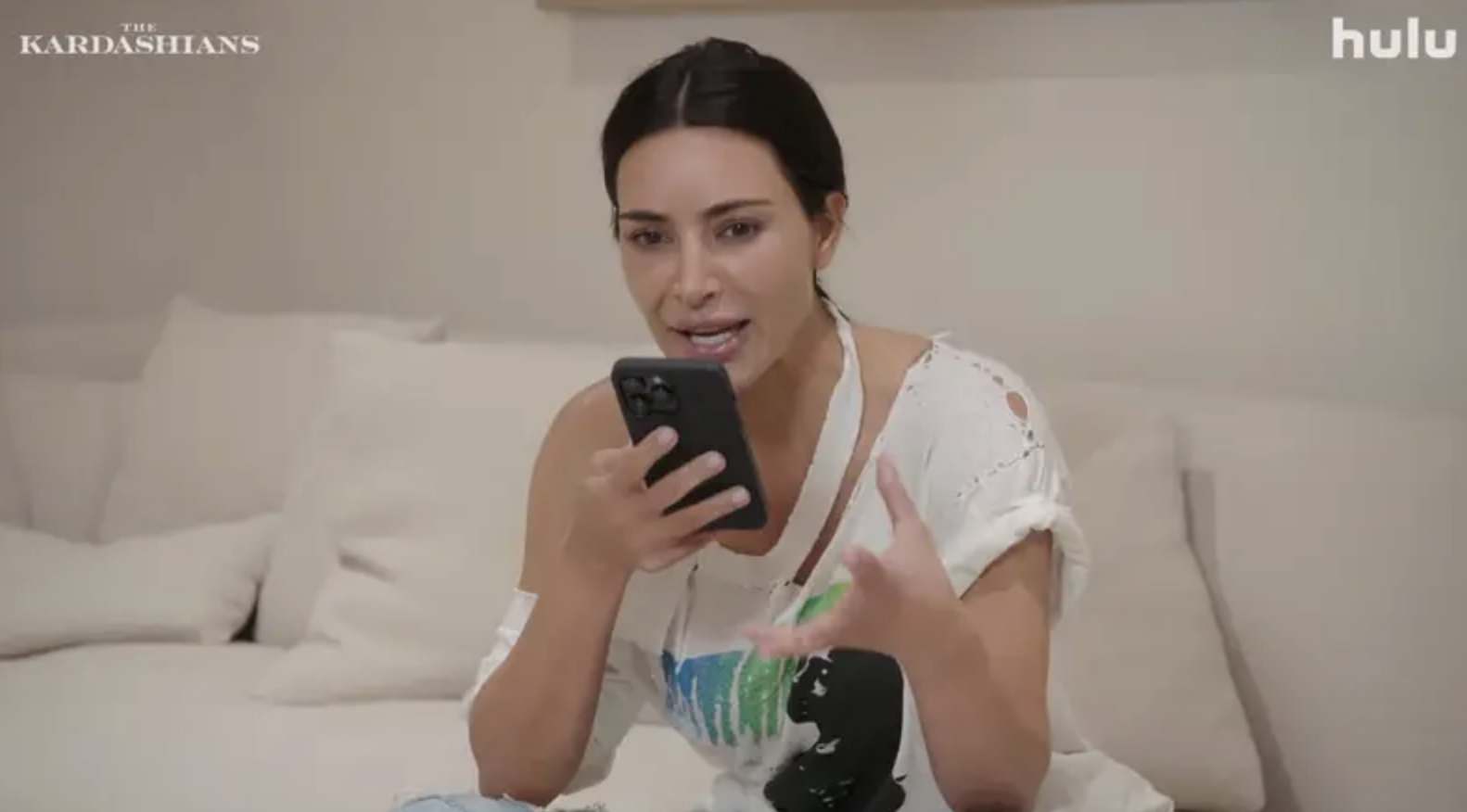 Kim then insists that she was "so happy" for Kourtney at her wedding, to which Kourt outright disagrees — prompting Kim to tell her she has a "serious vendetta" and that she's "different" from how she used to be.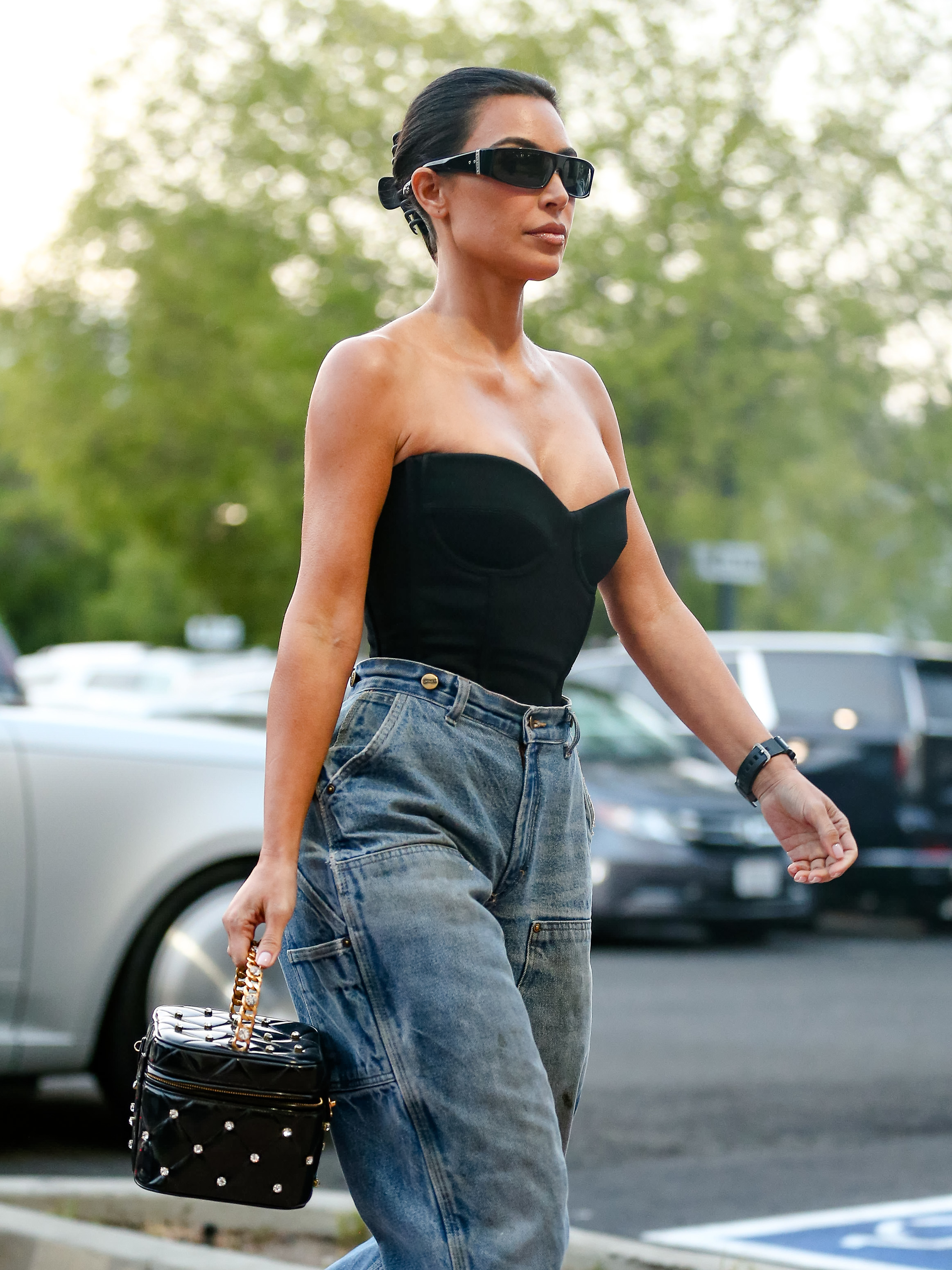 "You hate us, you're a different person, we all talk about it," Kim says, visibly frustrated. Kourt replies, "'Cause I don't need you guys anymore. I don't need to be a part of it."
Kim then takes things a step further by telling Kourtney that all of her closest friends secretly talk negatively about her behind her back.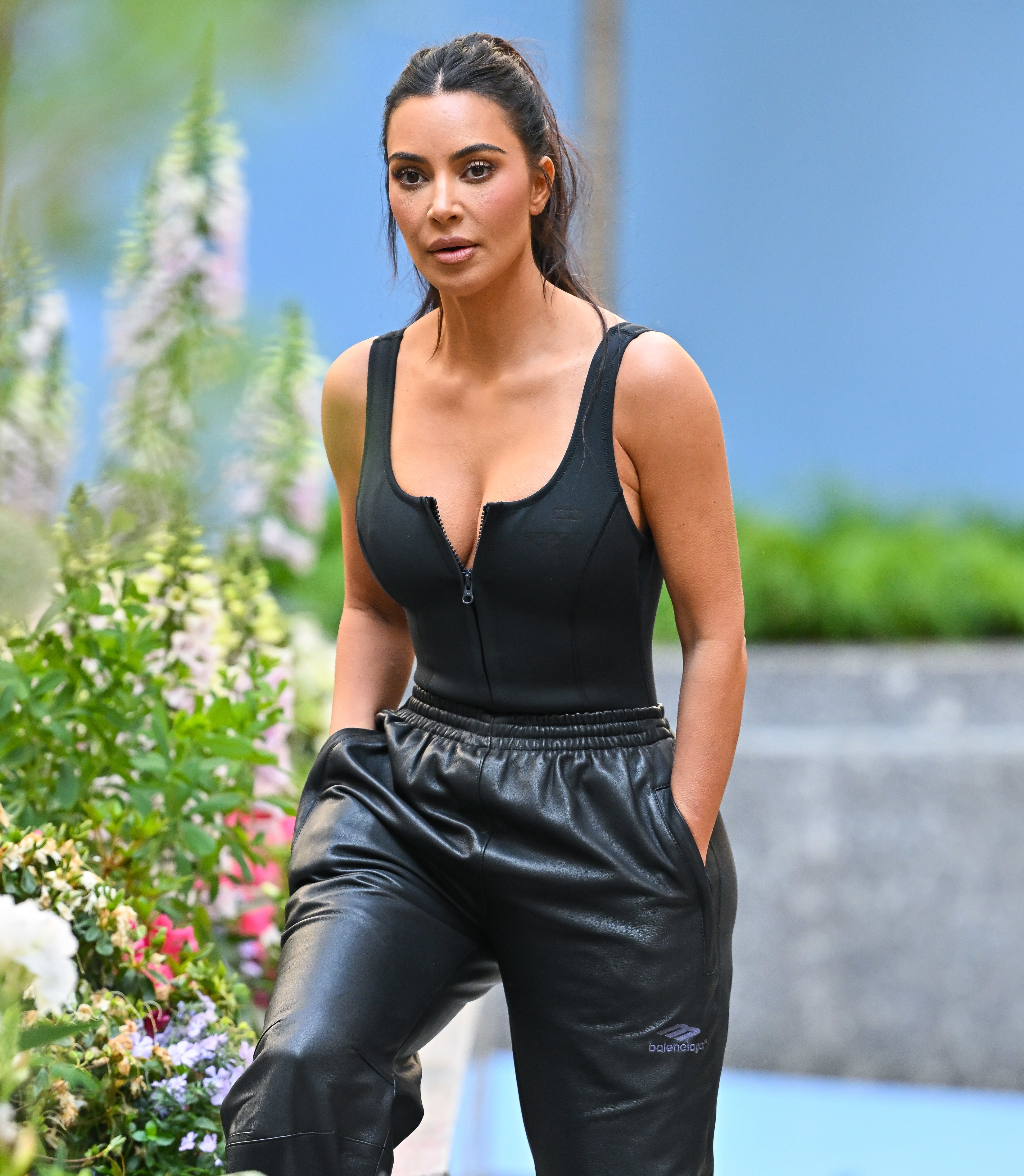 "All of your friends call us complaining — whether you think they're the ones going to you, they're all coming to us on the side saying the opposite to us, so we're all confused," Kim says.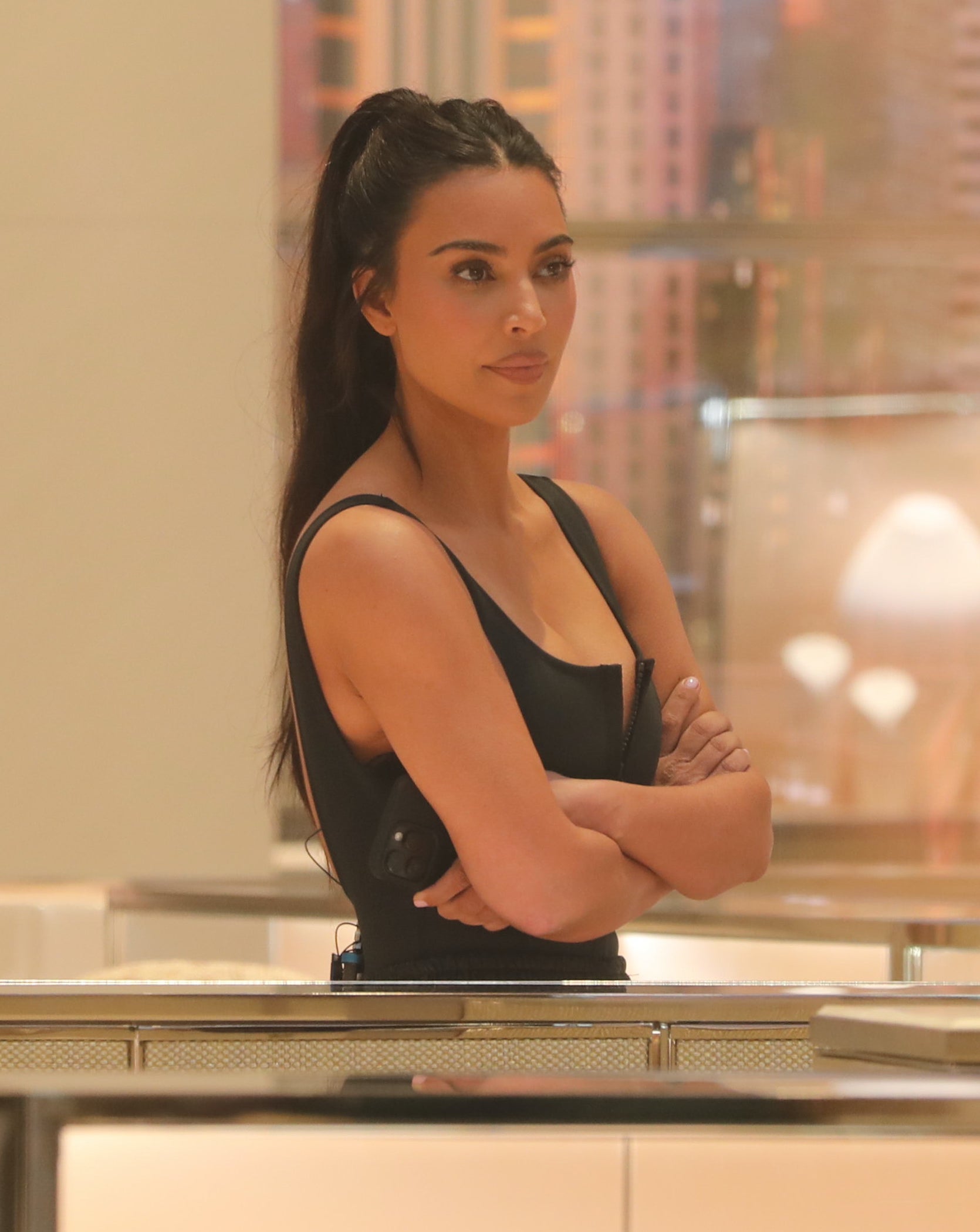 "We're on a group chat that's actually labeled 'Not Kourtney,' so we know and have to funnel what your friends are saying to us. And have to figure out why you're such a different person and why you have this vendetta," she continues.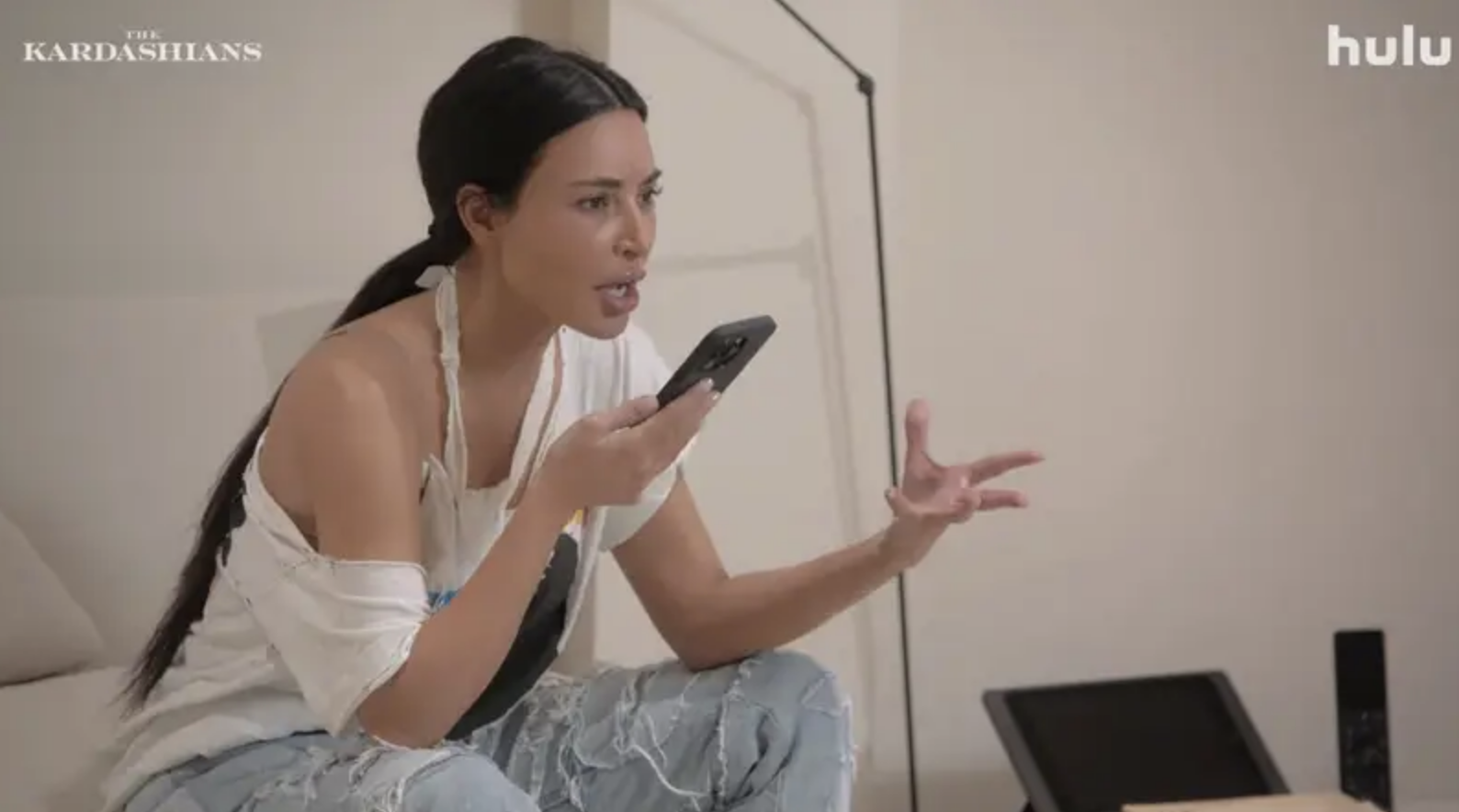 Kourtney replies, "It's about you. You are a narcissist. It is all about you. Anything you do, it's about you, and how it looks to the world about you. You just wanna clear up your facts — take out my whole fucking side of the episode, I don't give a fuck what anyone thinks about me."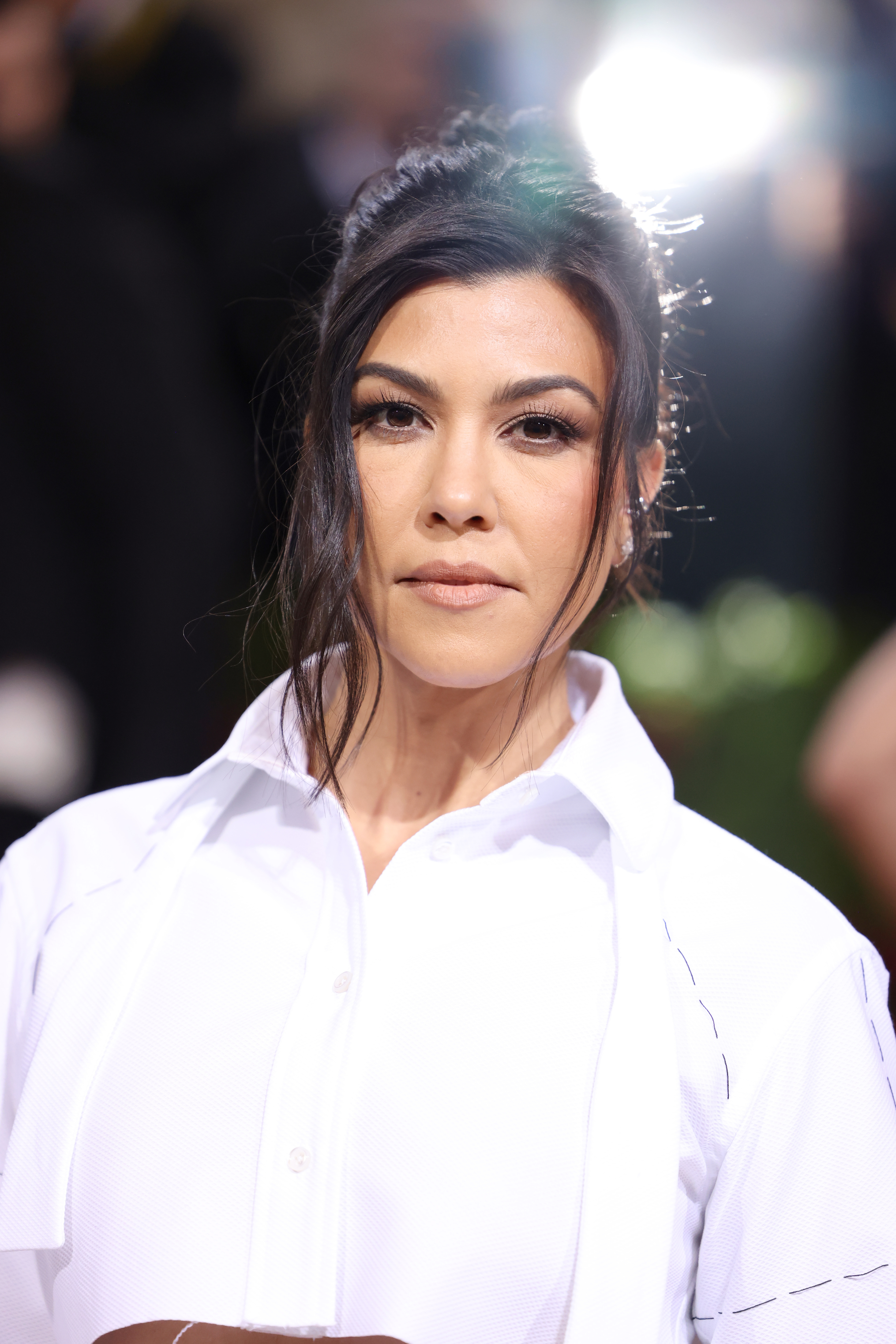 Suddenly changing tune, Kim asks Kourtney, out of nowhere, if she's genuinely "happy," before noting that all of her friends and family are "concerned" about her. "We all think that you're just really not happy," she says.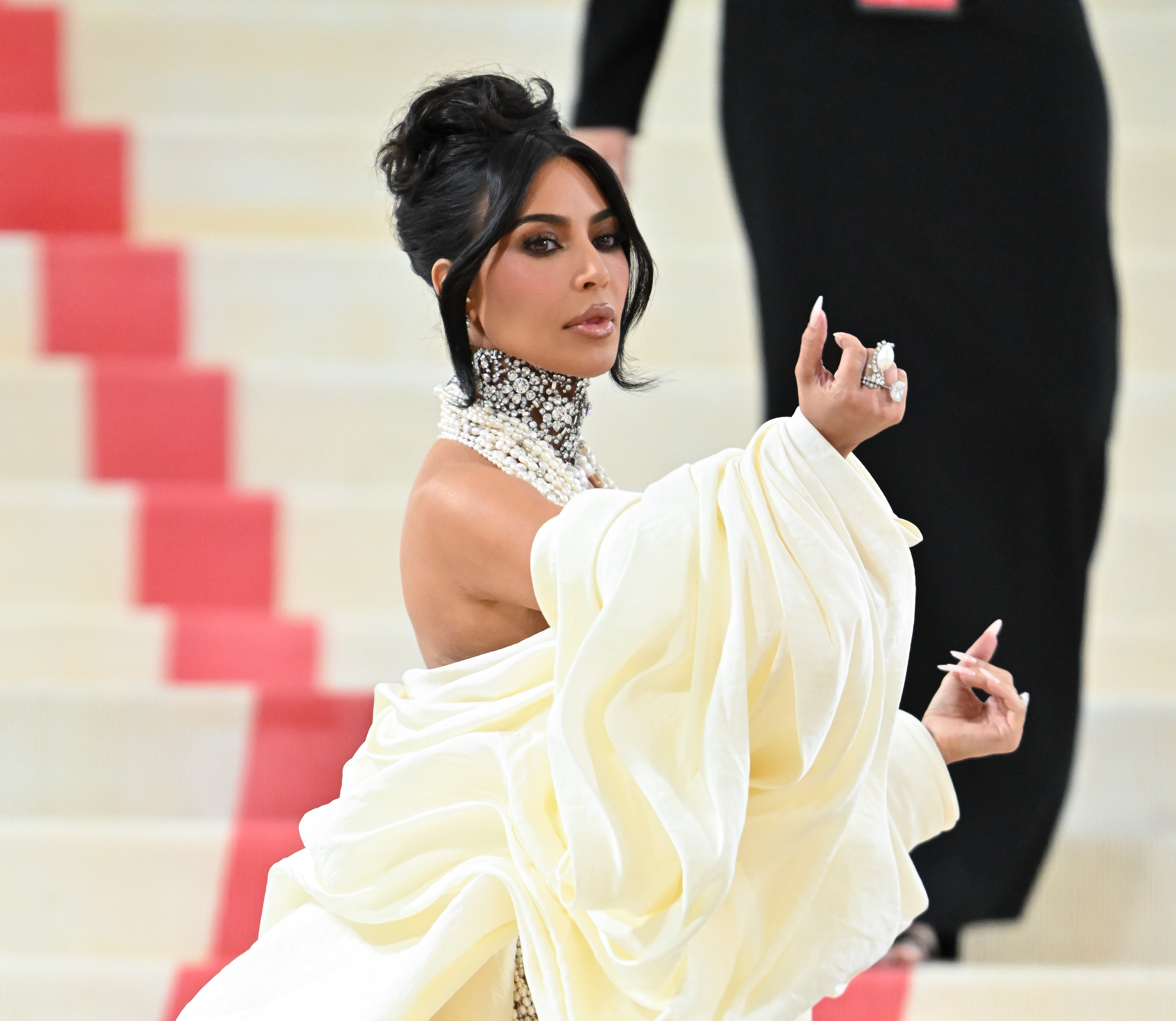 Kourtney maintains that she's in a great mood when she's not around her sisters, before revisiting Kim's earlier comments about being "so happy" for her and questioning why she'd tell her such spiteful things if this was the case.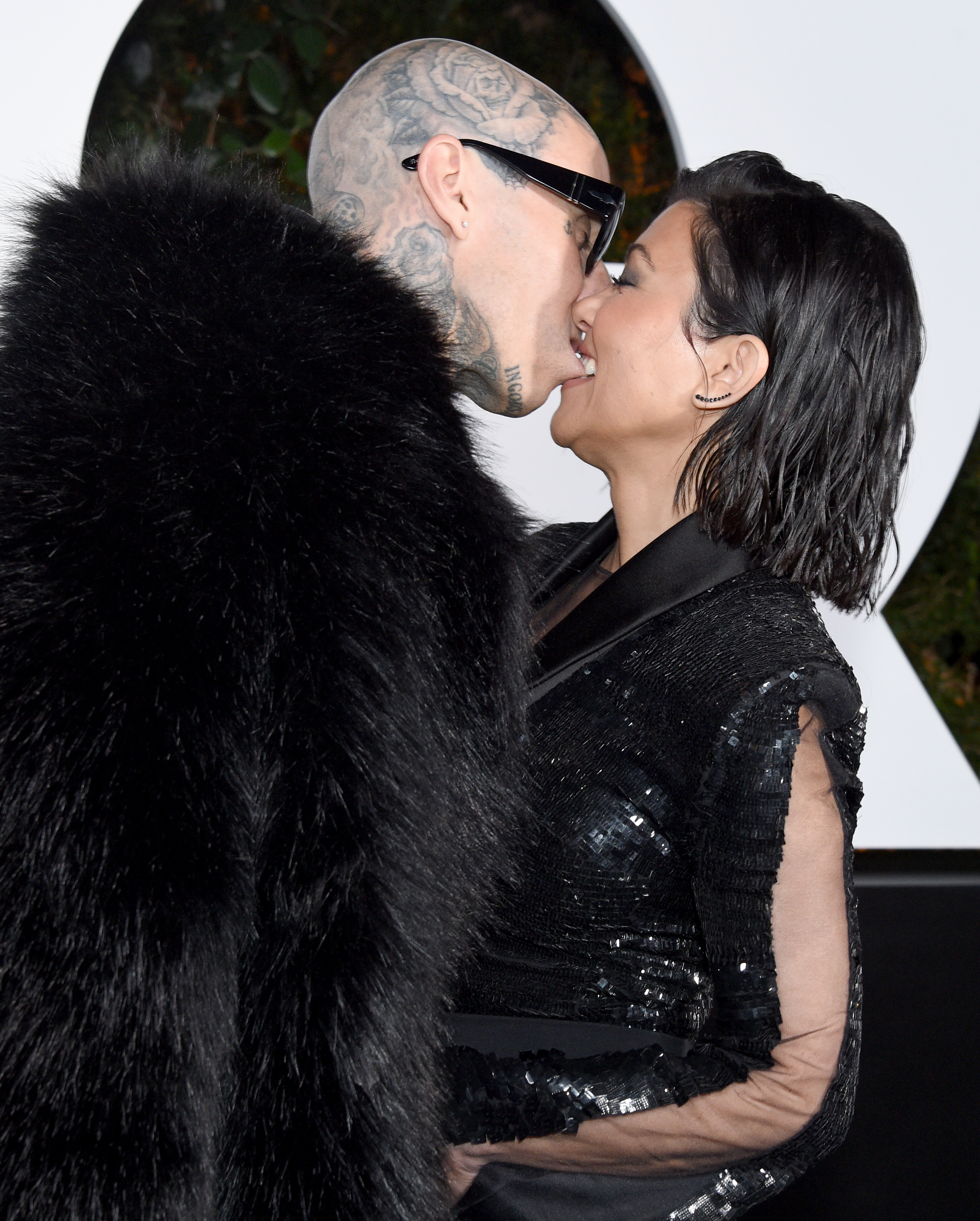 "So you're telling me that I'm unhappy, and that I'm miserable, and that you have a side chat called 'Not Kourtney' — but you're telling me that you're happy for me?" she asks.
"I have a happy life. And the happiness comes when I get the fuck away from you guys. Like, specifically you," Kourtney adds.
To this, Kim replies, "Understood. I'm concerned, but I won't be, 'cause I'm a narcissist so I'm only gonna think about myself and be concerned about myself."
Kourtney then urges Kim to "think about" the fact that she's openly discussing feeling like she wasn't supported by her at the wedding. Kim asks how she can prove that she was actually happy for Kourtney, to which Kourt says, "Certainly not by having side chats specifically [with] me as the topic."
"Who the fuck has time? Maybe you guys need to go think about if you're not happy. That's what you have time for? To sit and have side chats, specifically to talk about me?" Kourtney says.
Kim replies, "We're allowed to express concern. We have side chats about everybody. That's just what you do." Kourtney says, "Then get a fucking life. I don't have side chats about anyone."
Kim then goes as far as to tell Kourtney that her own kids have complained about her behind her back, too.
"Well, your kids have even come to me with problems that they have and how you are, so," she says.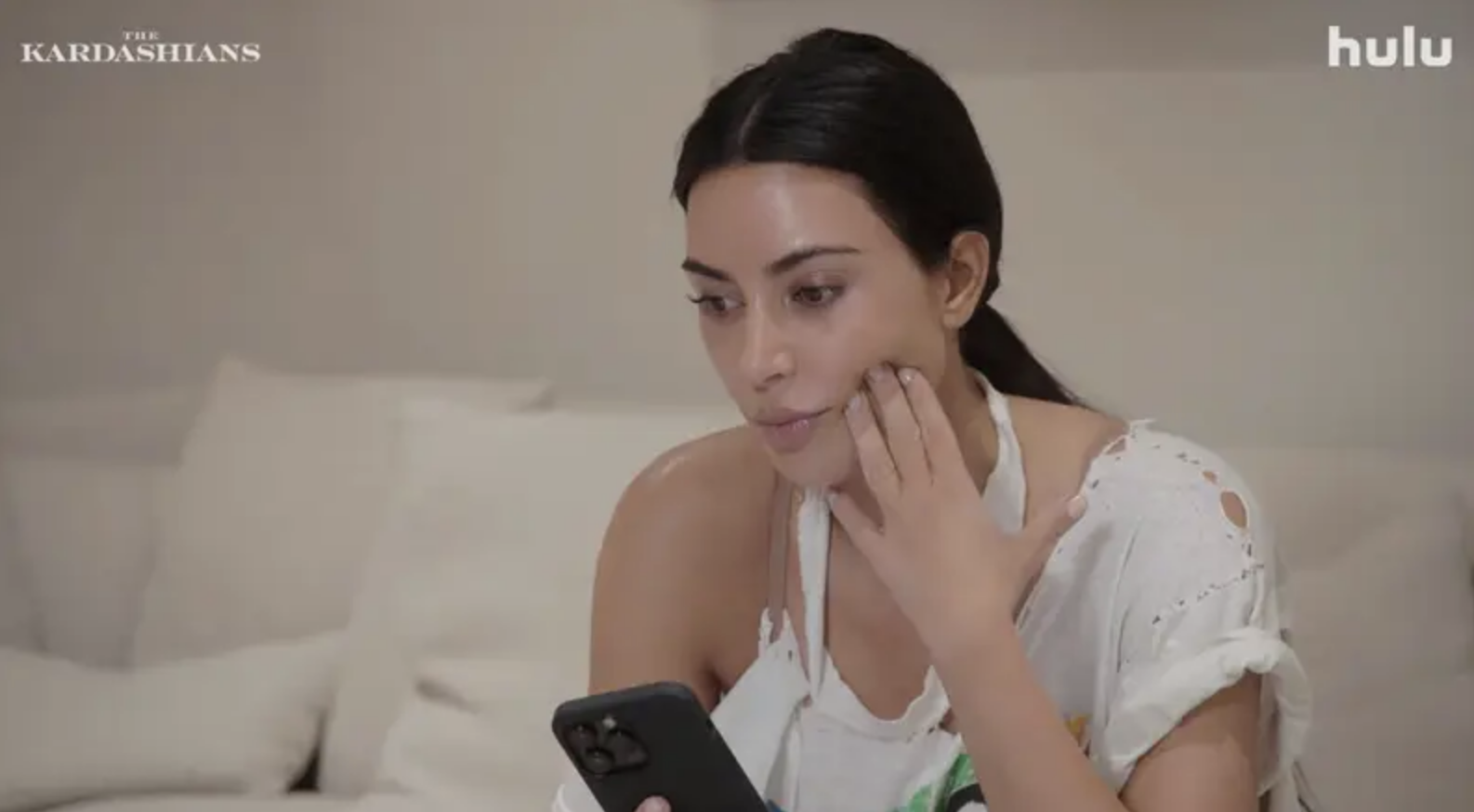 At this point, Kourt understandably sounds hurt, and proceeds to break down into tears. "It's you, and my friends, and my kids, and everyone against me," she says.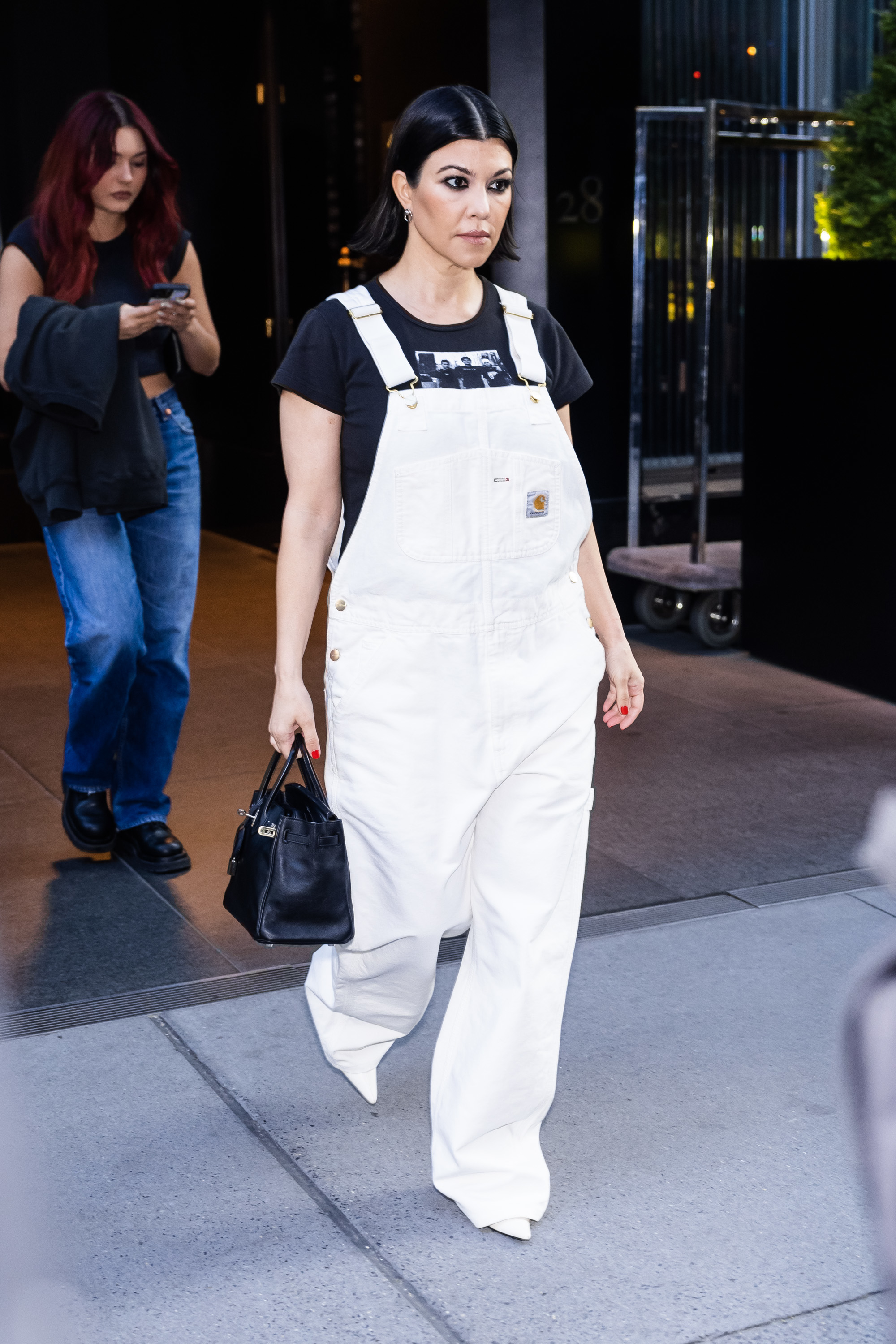 "You're just a fucking witch, and I fucking hate you," she says through tears. Kim bluntly says, "OK," before Kourtney hangs up the phone.
The pair later sit down for a joint confessional, where they reflect on the heated phone call.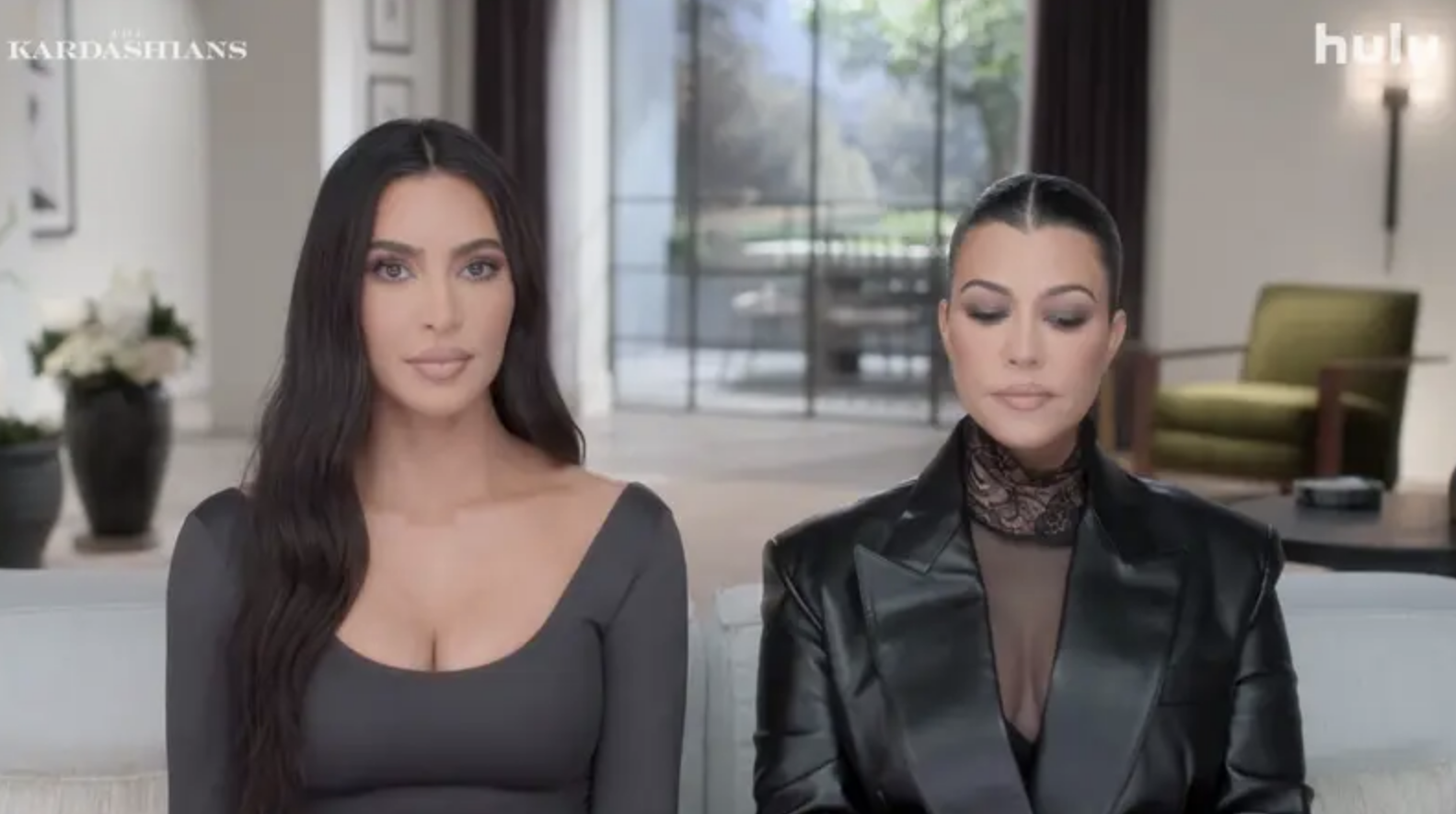 Kourt says, "I think it felt to me in the call that Kim was just using any weapon she could find to hurt me... almost like weaponizing everyone against me. And I think we both got to a place that we weren't proud of."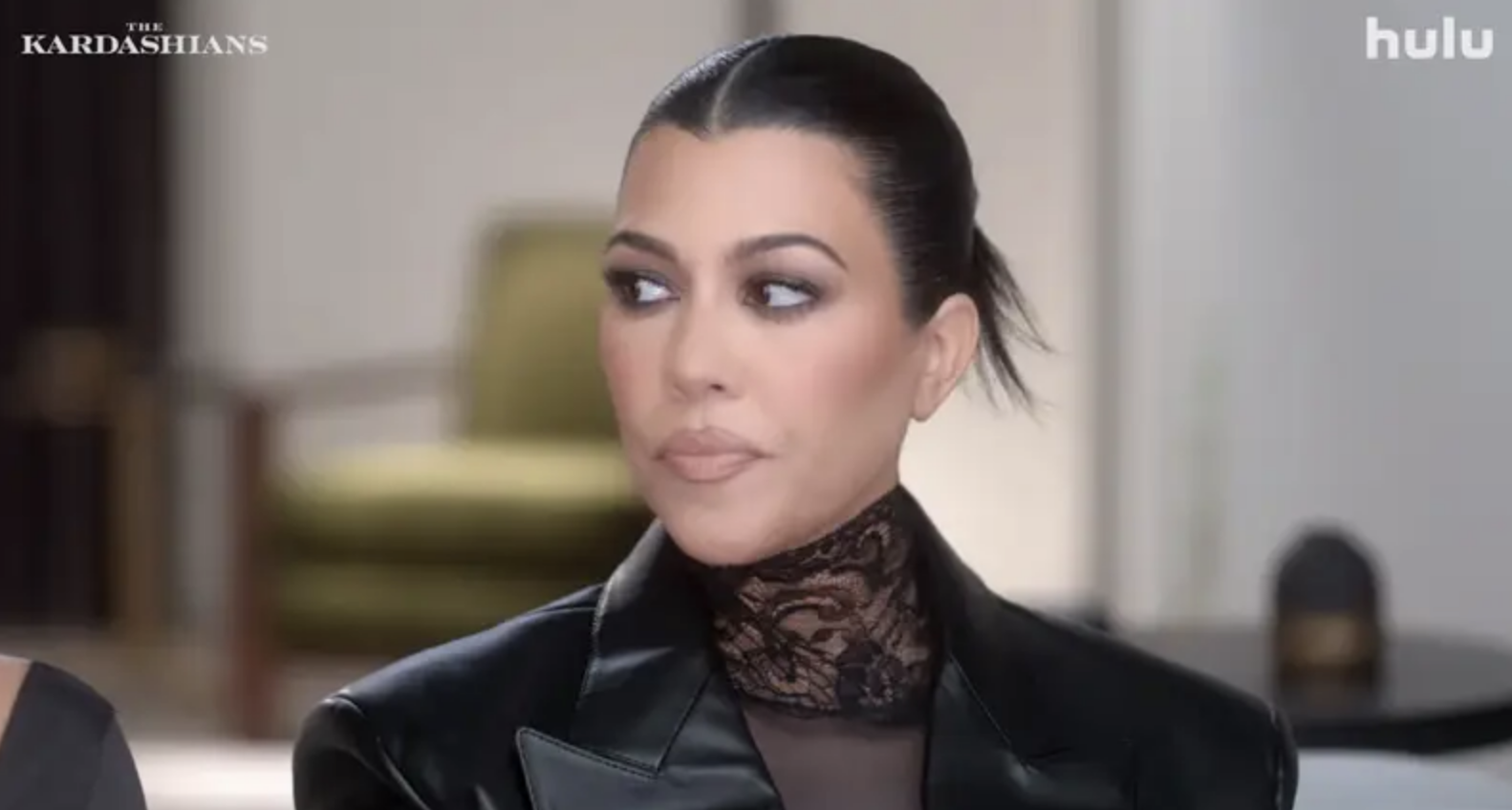 In a separate confessional on her own, Kourt further describes the phone conversation as "really hurtful."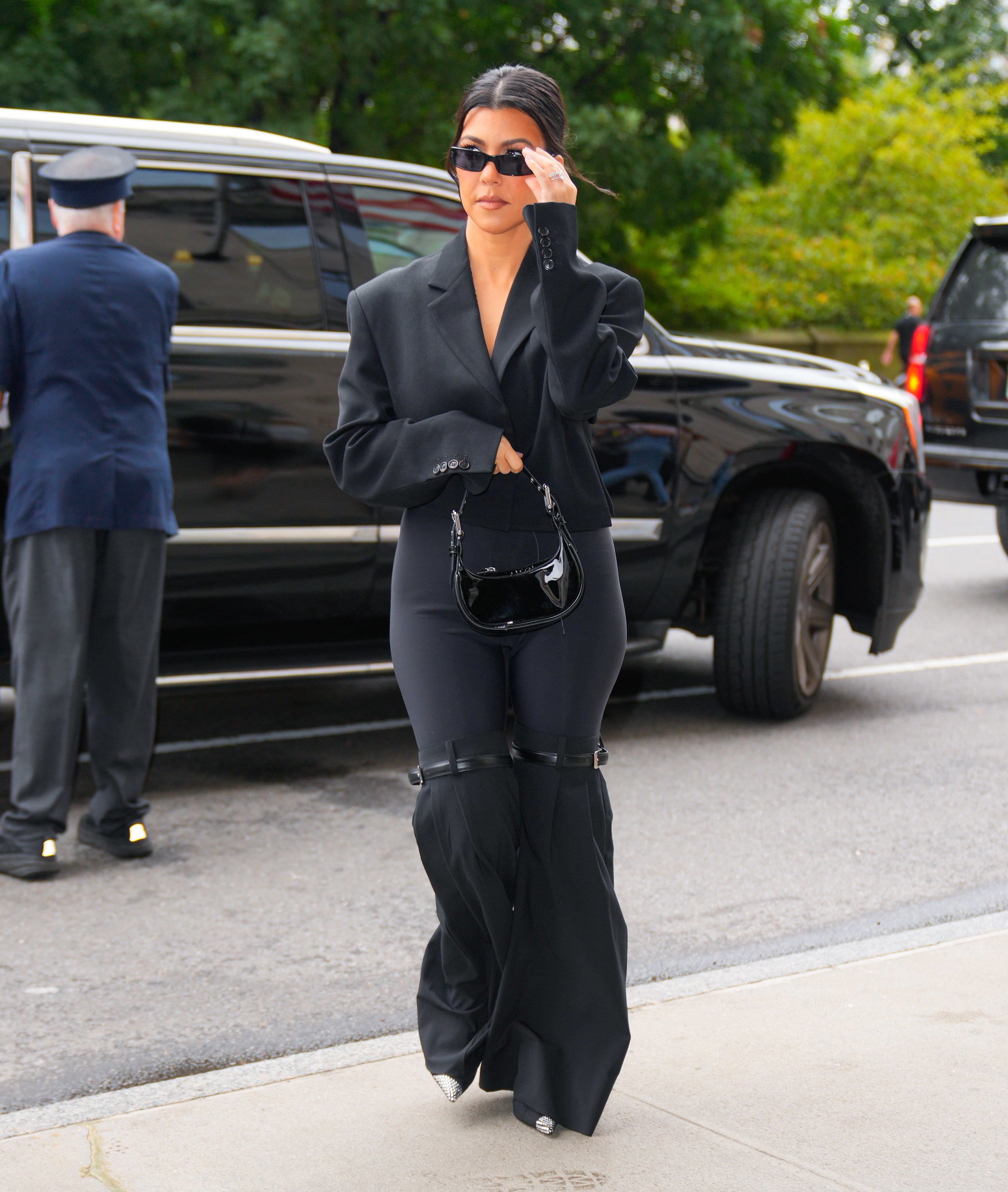 "I felt reminded of this characteristic that has been in my family for so many years where we say mean things to hurt each other. And it's what I work hard at in therapy to change," she shares.
"And when I'm reminded of those types of things, it really is hurtful. Like, why would my family treat me that way?" she adds.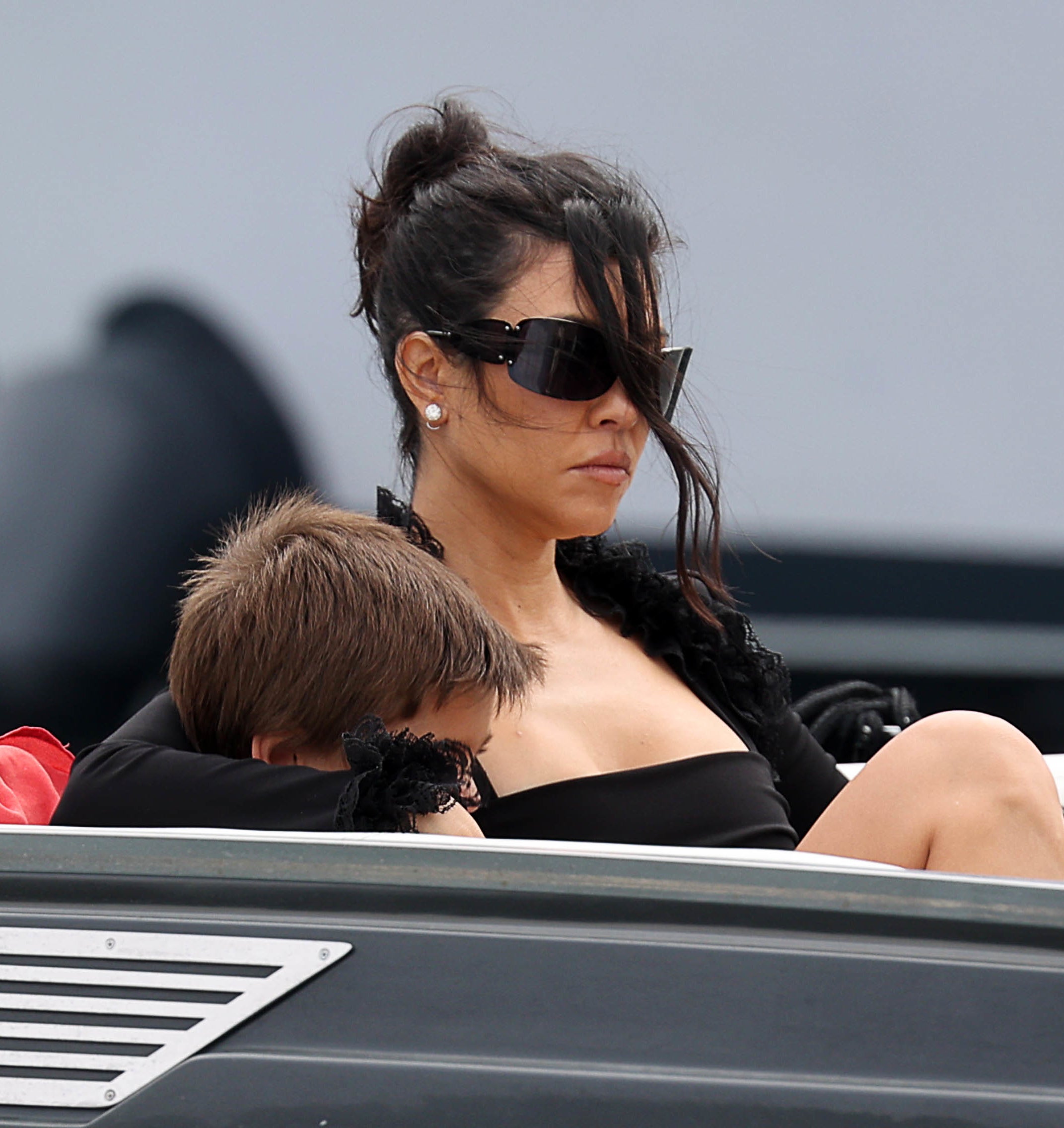 You can watch the latest episode of The Kardashians now on Hulu, or Disney+ internationally. The next episode will be released on Oct. 5.