The business mogul and reality star was photographed modeling a hot pink bikini set, which consisted of a micro thong and zipper top. You can see the photos here.
Given that the pictures were snapped by paparazzi, several social media users presumed that the shots were totally candid when they first surfaced online — and even wound up praising Kim's apparently "natural" look.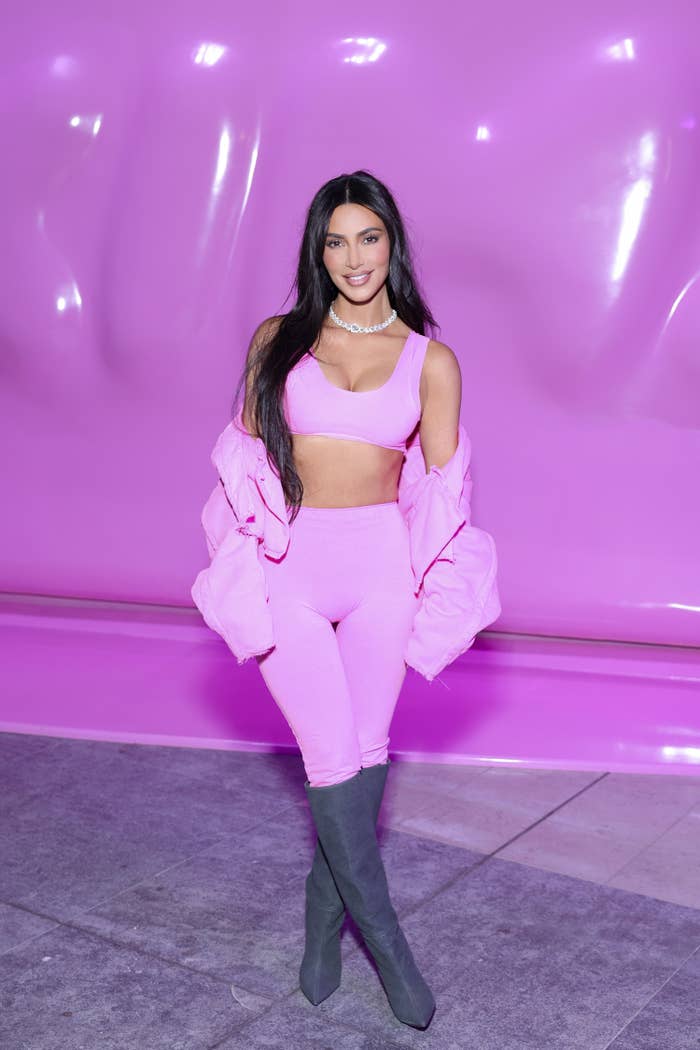 "Maybe I'm naive but these photos look like real unstaged paps pics," someone wrote on Reddit. "It's really nice to see her natural," another user added.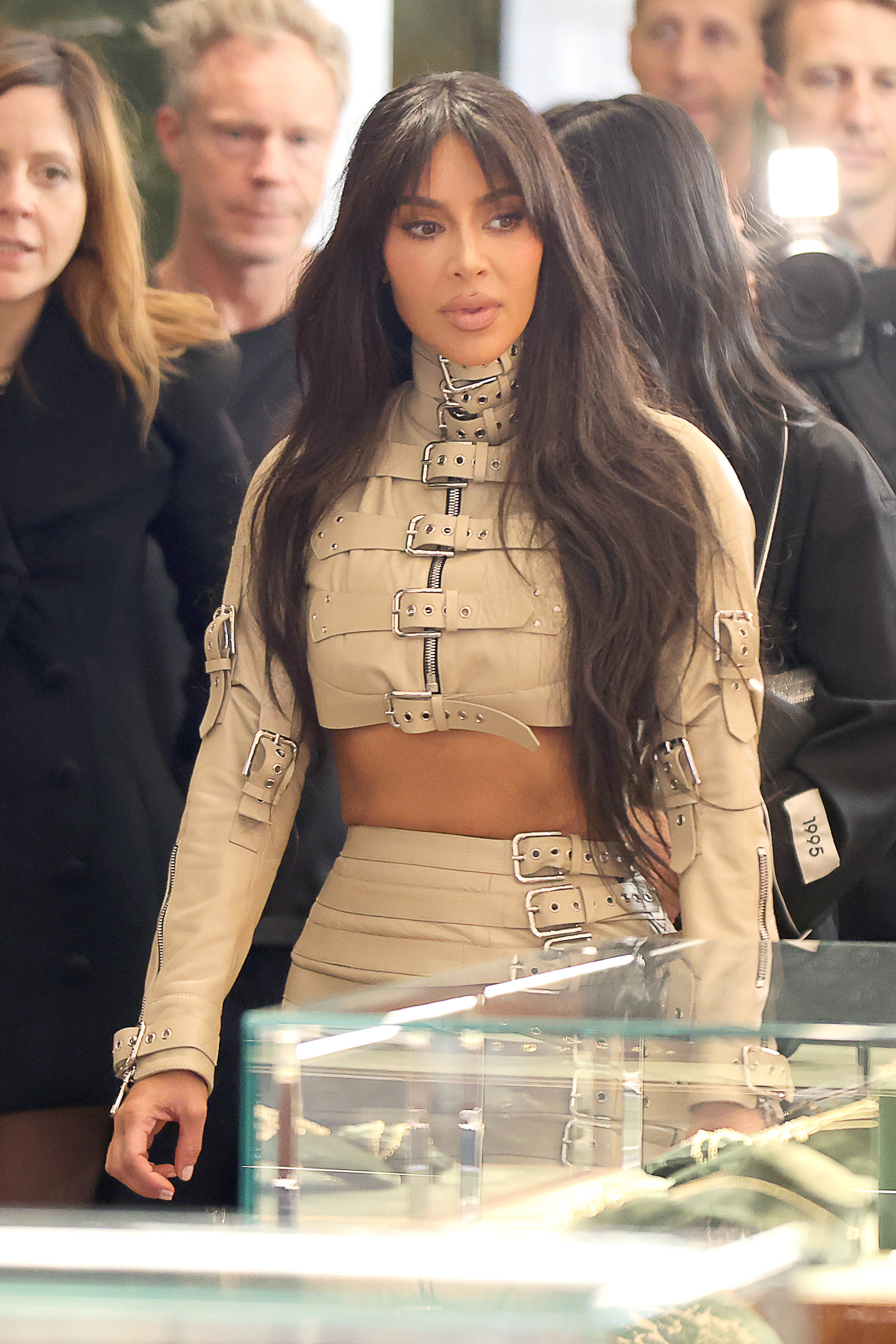 However, after several fans studied the photos a little closer, they ended up noticing that the pictures appeared to be edited.
As one Reddit user wrote, Kim's "right leg and foot" appeared to be altered in the snaps. "These are like …mid photoshop session," they wrote. "On most of them you can even see the black outline where they've highlights her body in order to photoshop it."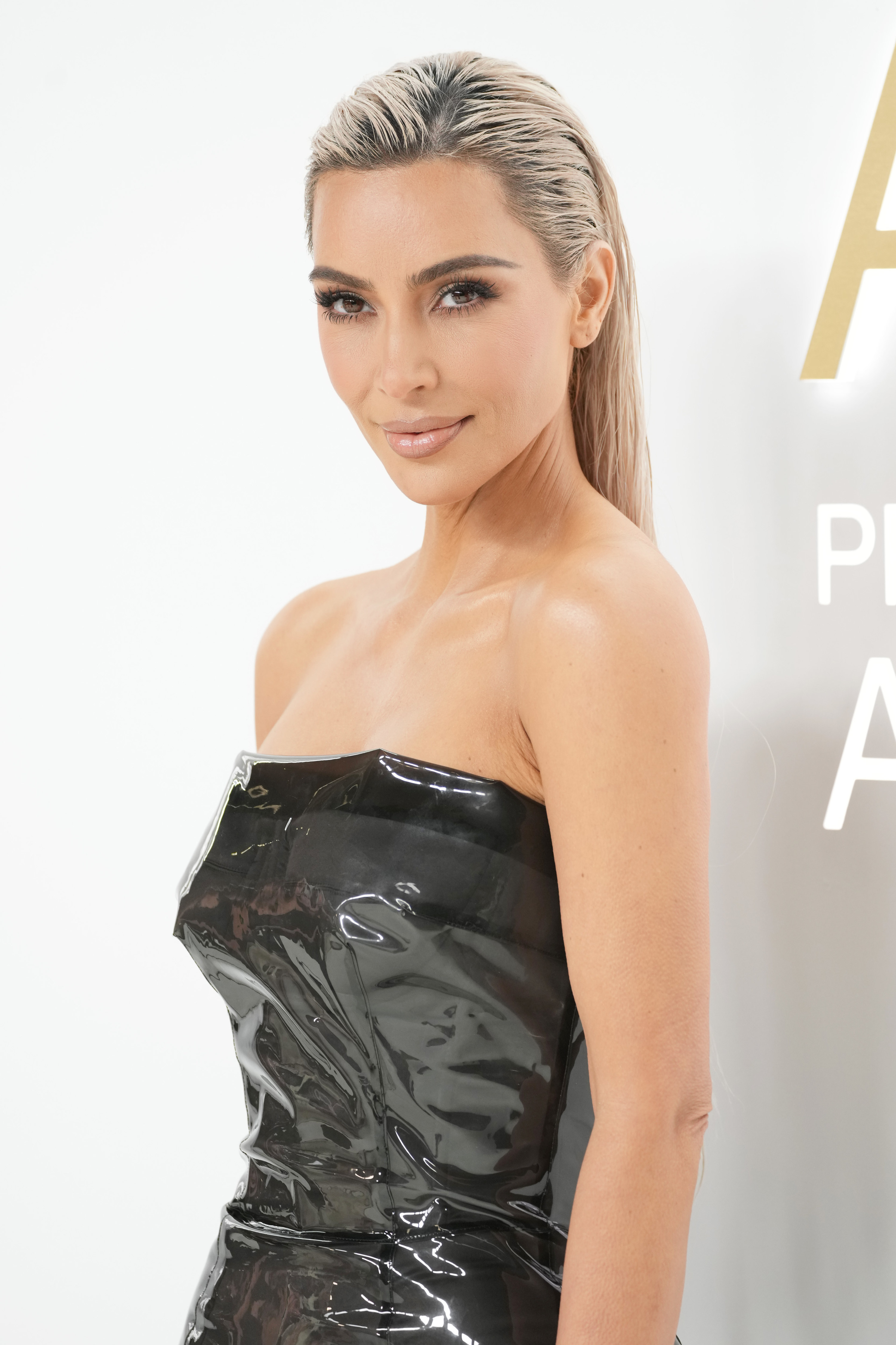 Going on to accuse Kim of purposefully staging the photos, fans suggested that she'd intentionally tried making it seem as though the pictures were candid.
"They're 100% intentionally made to look accidental- that's not what her stomach looks like or her ass let's be real," one user wrote.
"Nah these are from back grid, hired photogs for celebs. They edit their pics," someone else guessed.
"These are staged and edited," one user wrote, while another added, "Definitely photoshopped pap pics."
While it's unknown whether these particular photos were edited by Kim or not, fans of the reality star will be well aware that tweaking paparazzi shots is pretty standard practice for her.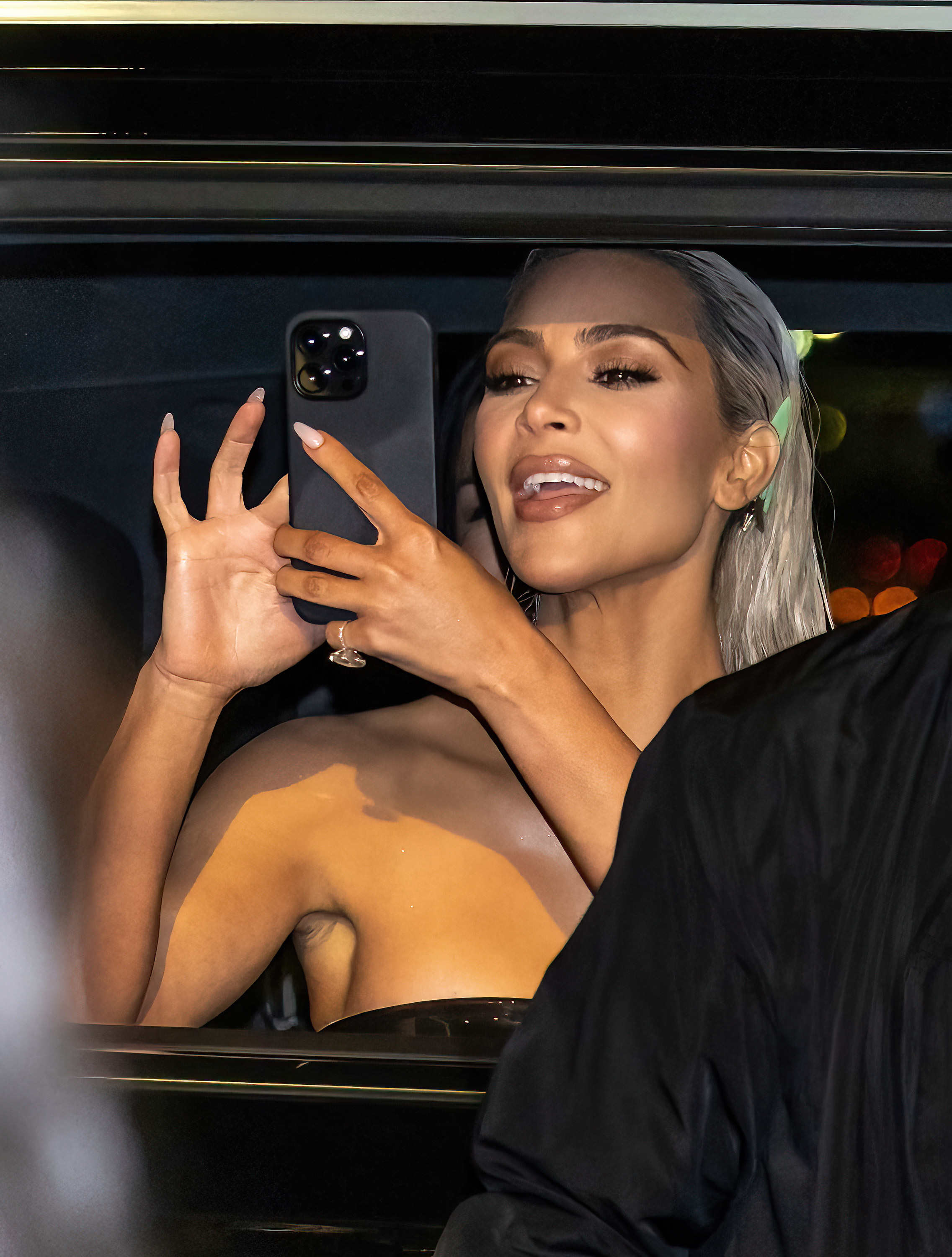 In fact, Kim was totally occupied by her laptop during a trip to Miami with her sister Khloé and their friends last March as she focused on checking all the photos before they were printed.
"I don't trust anybody else to tell me when I look good," the Skims founder admitted.
"I'm editing all of our fucking photos to delete all the bad ones, and they have to go to print tonight," she said, adding that she'd remove all photos that her friends looked "bad" in, even if she didn't. "No one else is gonna look at 10 people in a photo, but I do," she said.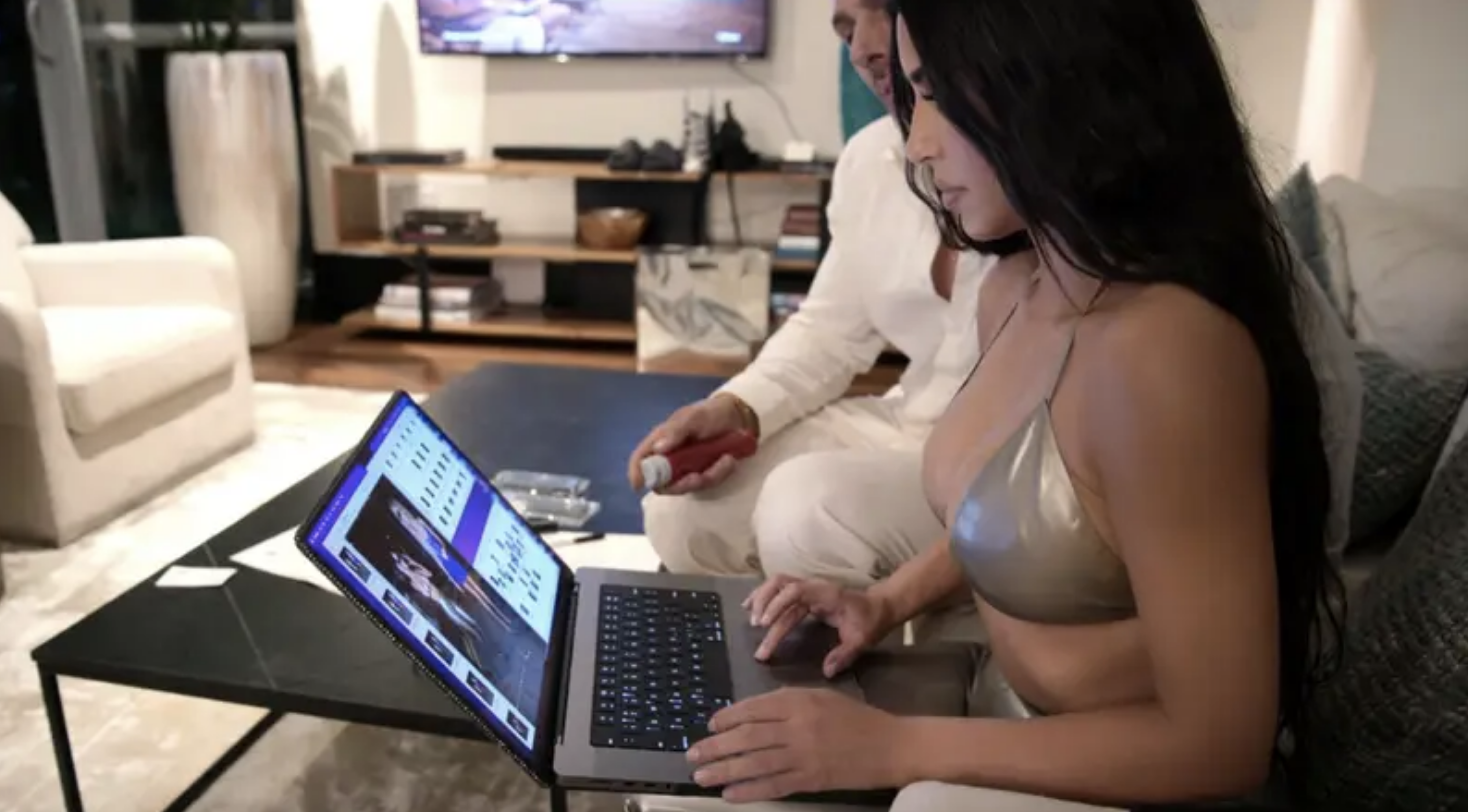 This came roughly five years after Kim infamously panicked when a bunch of paparazzi pictures that she didn't like went viral during a 2017 vacation in Mexico.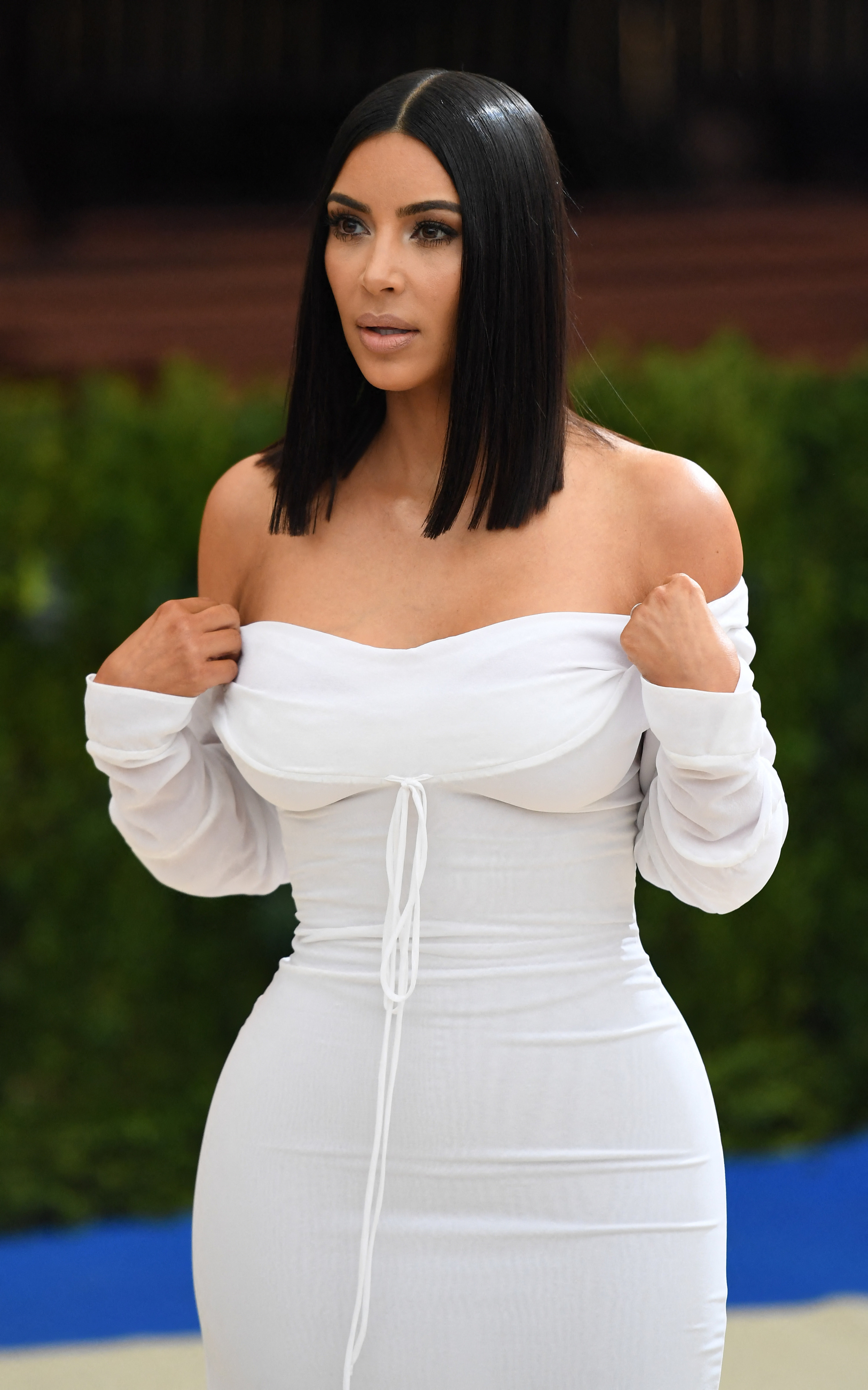 In the photos, Kim — who was wearing black bikini bottoms with a gray vest — was taking a stroll along the beach with some of her friends. She deemed the pictures to be unflattering and quickly set out to "untag" herself from every single one.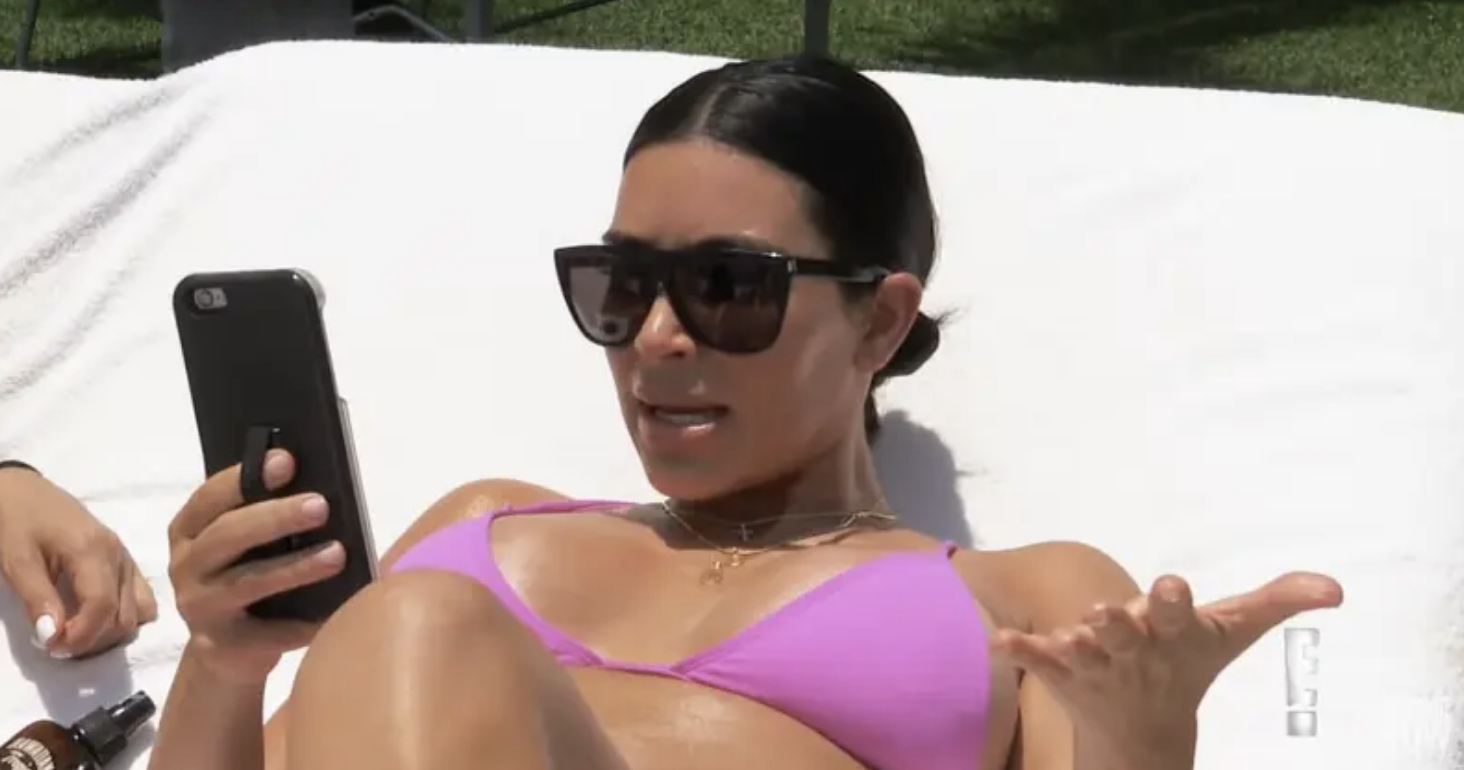 "Fuck! I don't get it! Like, I literally don't look like this," she said. "I need to untag myself in everything. I'm literally gonna go inside and just start untagging."
Kim later claimed that the pictures had been digitally edited in order to "make them look way worse." However, the agency that took the photos hastily denied that this was the case.