If you've been keeping up with the range of celebrity Halloween costumes this year, you might have seen that Khloé Kardashian dressed up as a Bratz doll.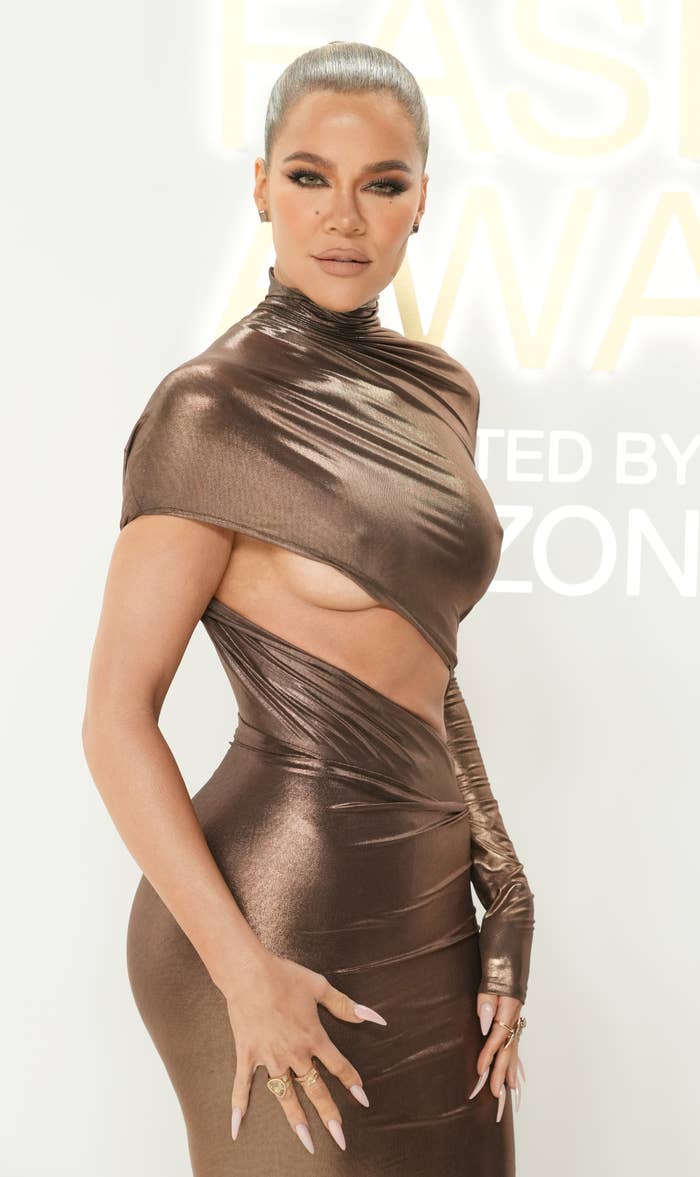 However, as soon as Khloé shared photos of the group in their costumes, she was quickly met with heaps of negative comments.
Several internet users agreed that they felt Khloé looked "completely different" and "unrecognizable" in her Bratz getup, with multiple people accusing her and the others of "absurd" editing.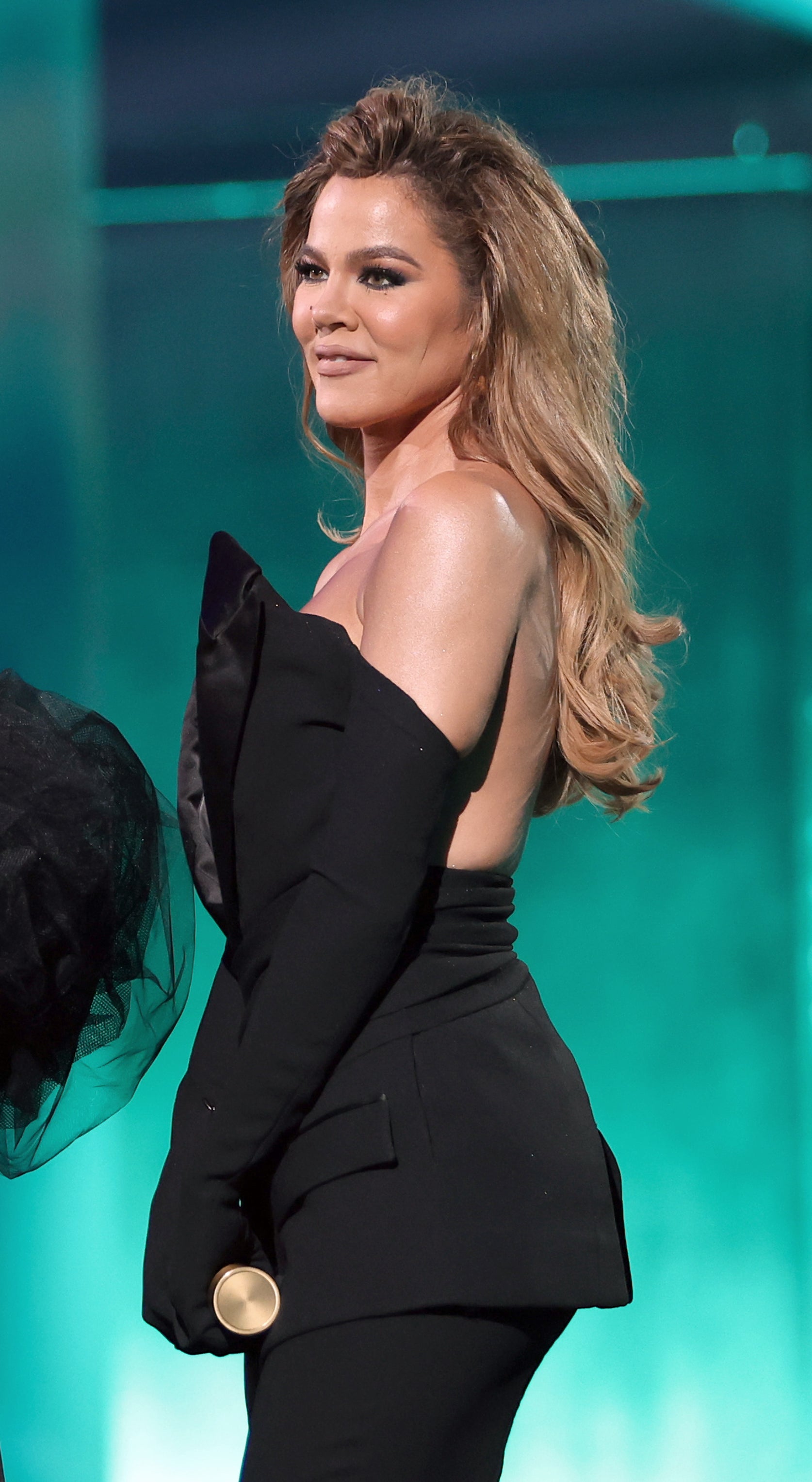 Some of the comments under her Instagram post read, "Girl who the hell is this, you're not even recognizable," "Was genuinely trying to figure out who was who," and, "I can hardly even tell which one is Khloe."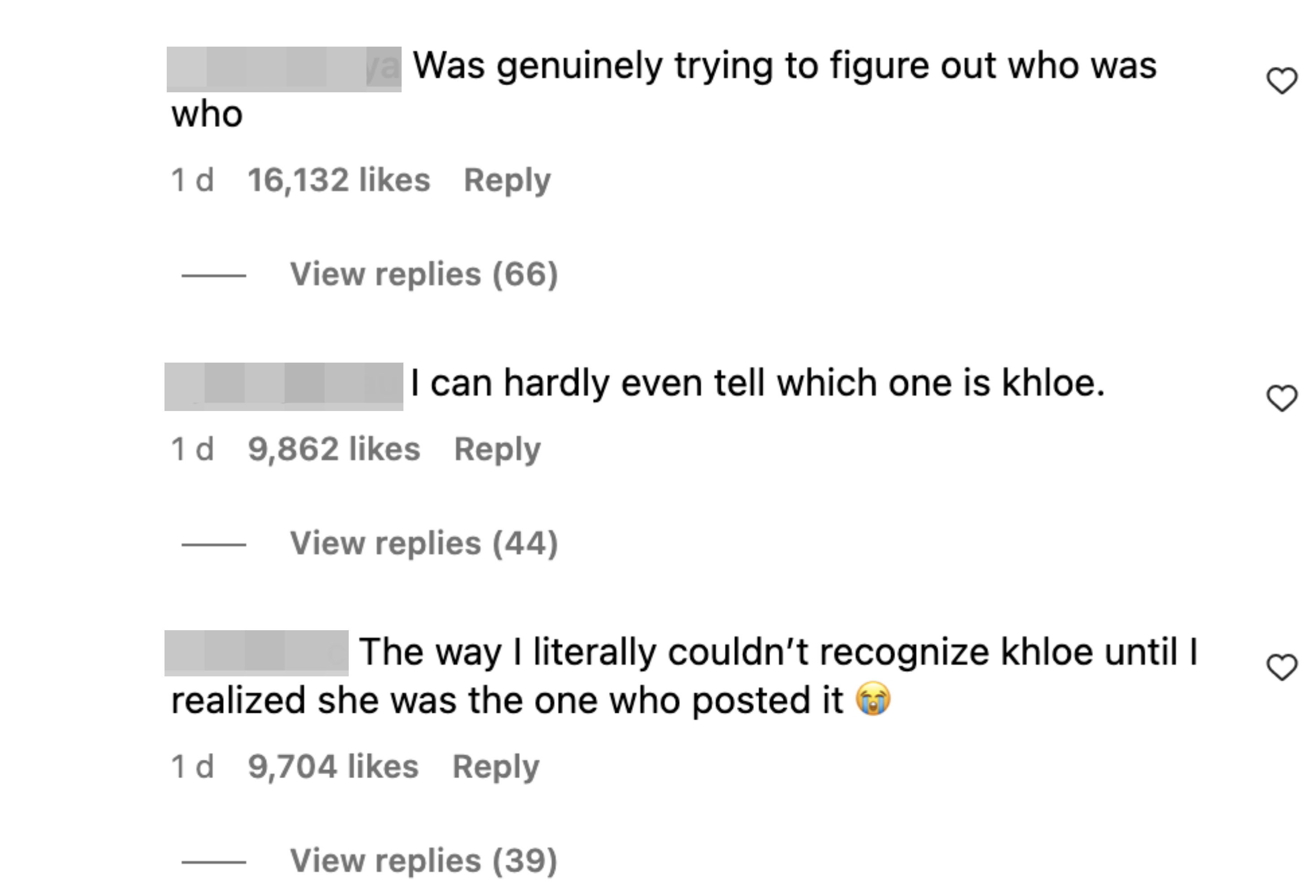 And while some people defended Khloé, arguing that the "whole point" of Halloween is to look "unrecognizable" in costume, many others couldn't help but point out that this isn't the first time the reality star has been accused of drastically altering her appearance.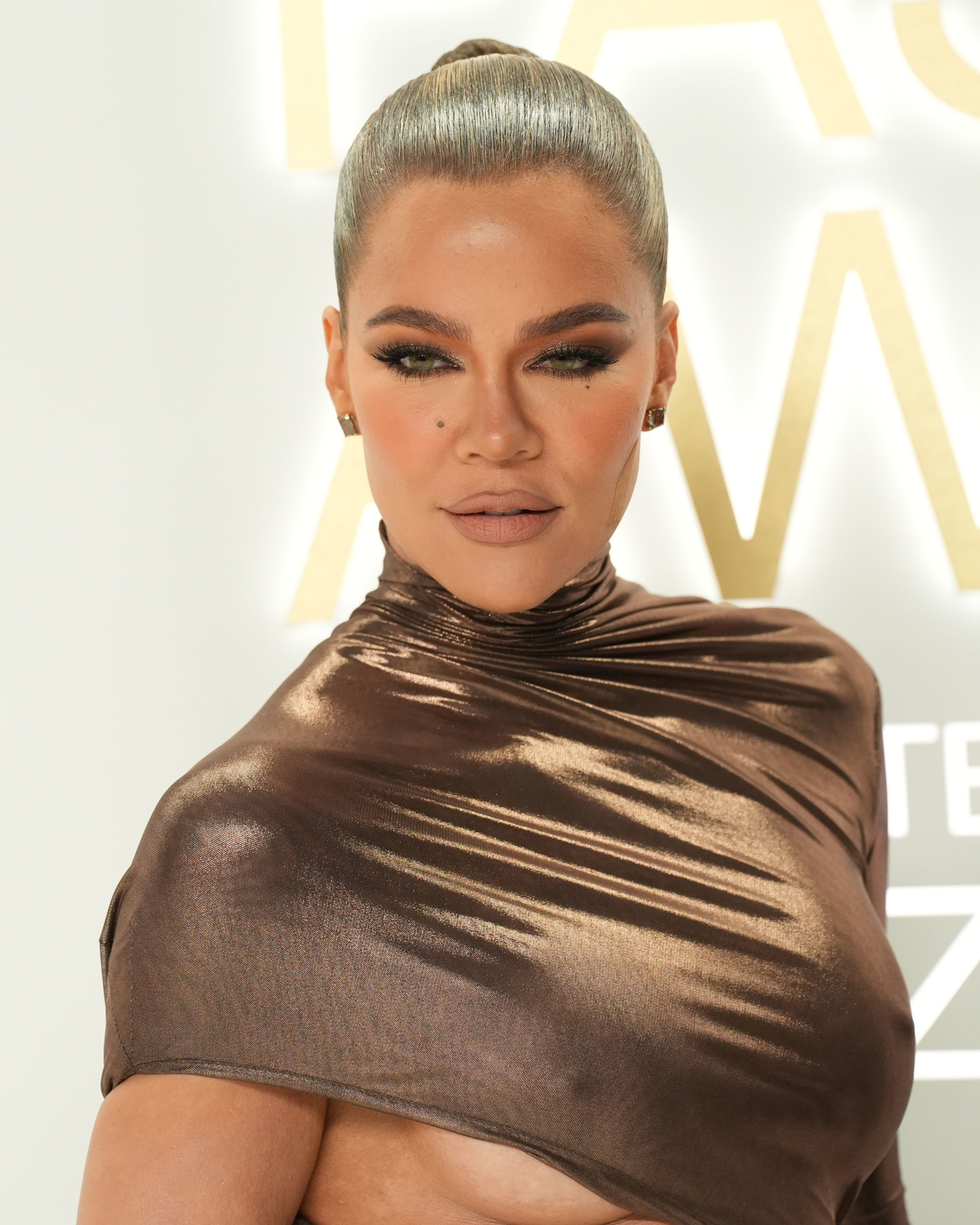 Last year, Khloé addressed the long-running narrative that she's had multiple "face transplants," telling Amanda Hirsch on the Not Skinny But Not Fat podcast: "It did used to bother me when people were [saying] I've had 12 face transplants. I'm like, 'Oh, my god, I have?' I was like, 'That's crazy.' It offended me."
Elsewhere, Khloé has revealed that she had one nose job in 2019, and that she frequently uses editing tools to digitally alter her social media photos.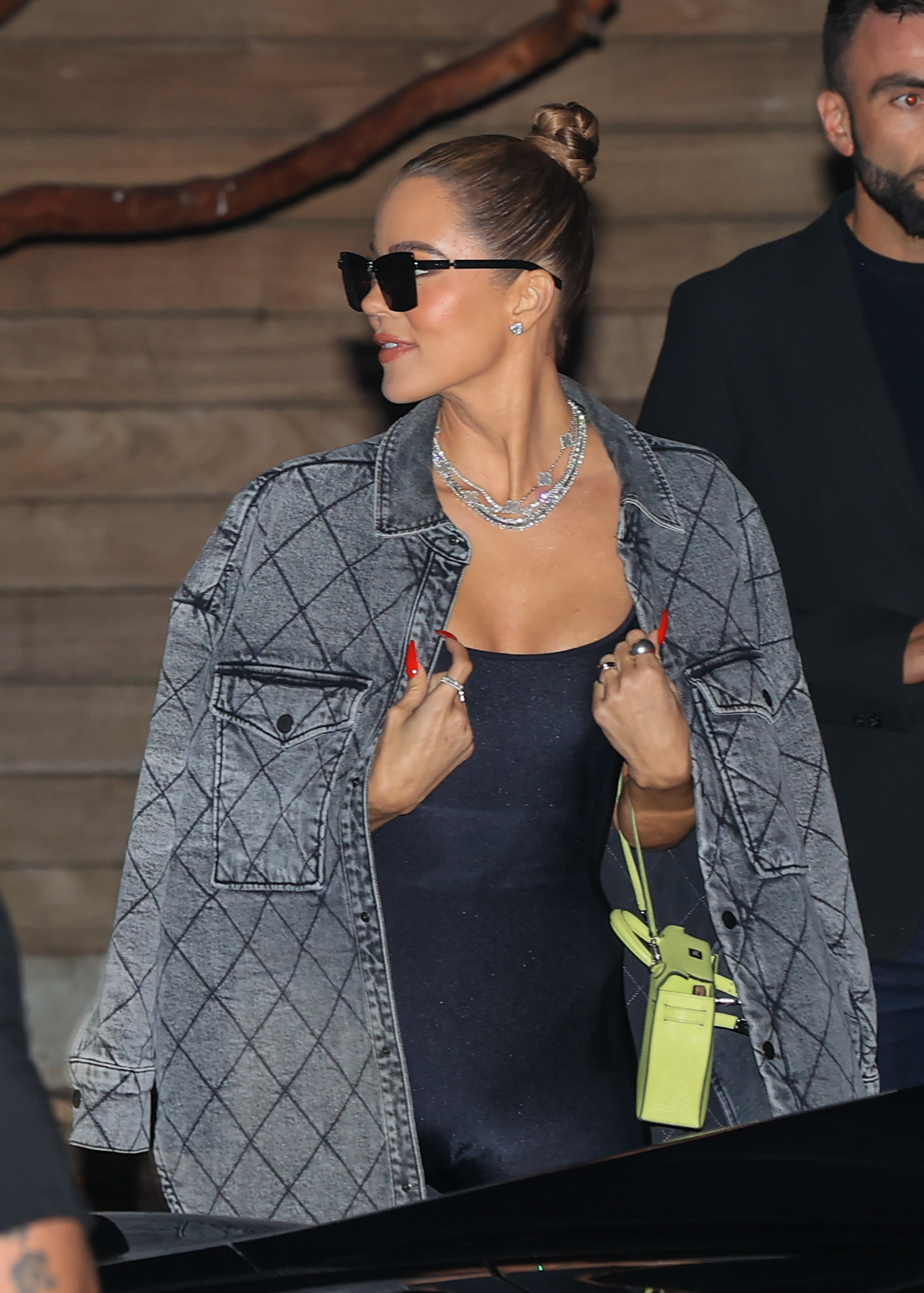 With this context in mind, several comments on her Bratz costume brought her history into view. "it's insane how unrecognizable she's becoming," one person said. "Genuinely— don't they not get facial dysphoria when they look in the mirror or see pictures of themselves? Like I wonder what Khloe looks like in her head. It's gotta be trippy as hell scrolling through your camera roll and seeing 8 different people who are you," wrote another.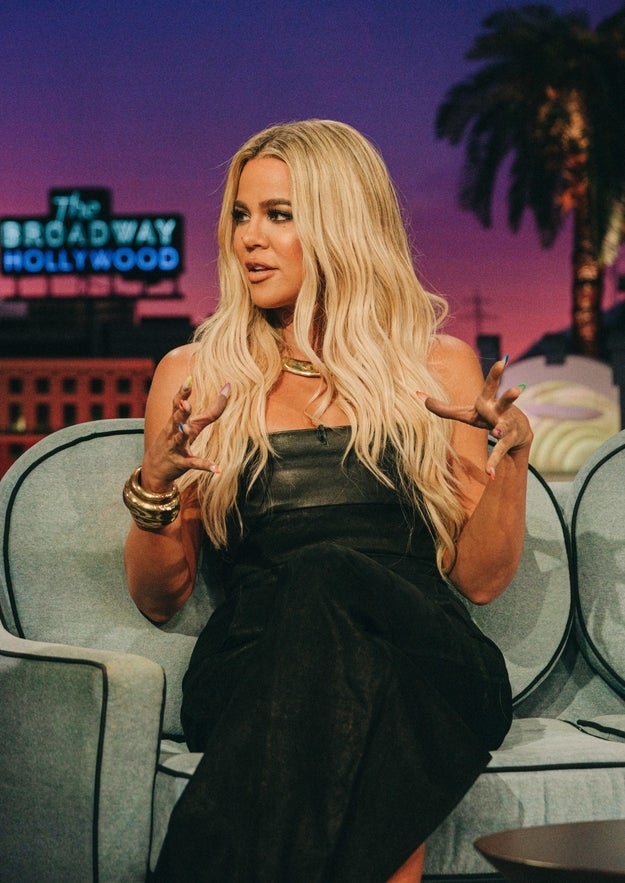 It's also worth noting that several internet users accused Khloé of "Blackfishing" with her Bratz costume, which is when a white person purposefully attempts to appear as though they are Black. Many people pointed out that Khloé had seemingly darkened her skin tone — something that her family has faced backlash for numerous times over the years.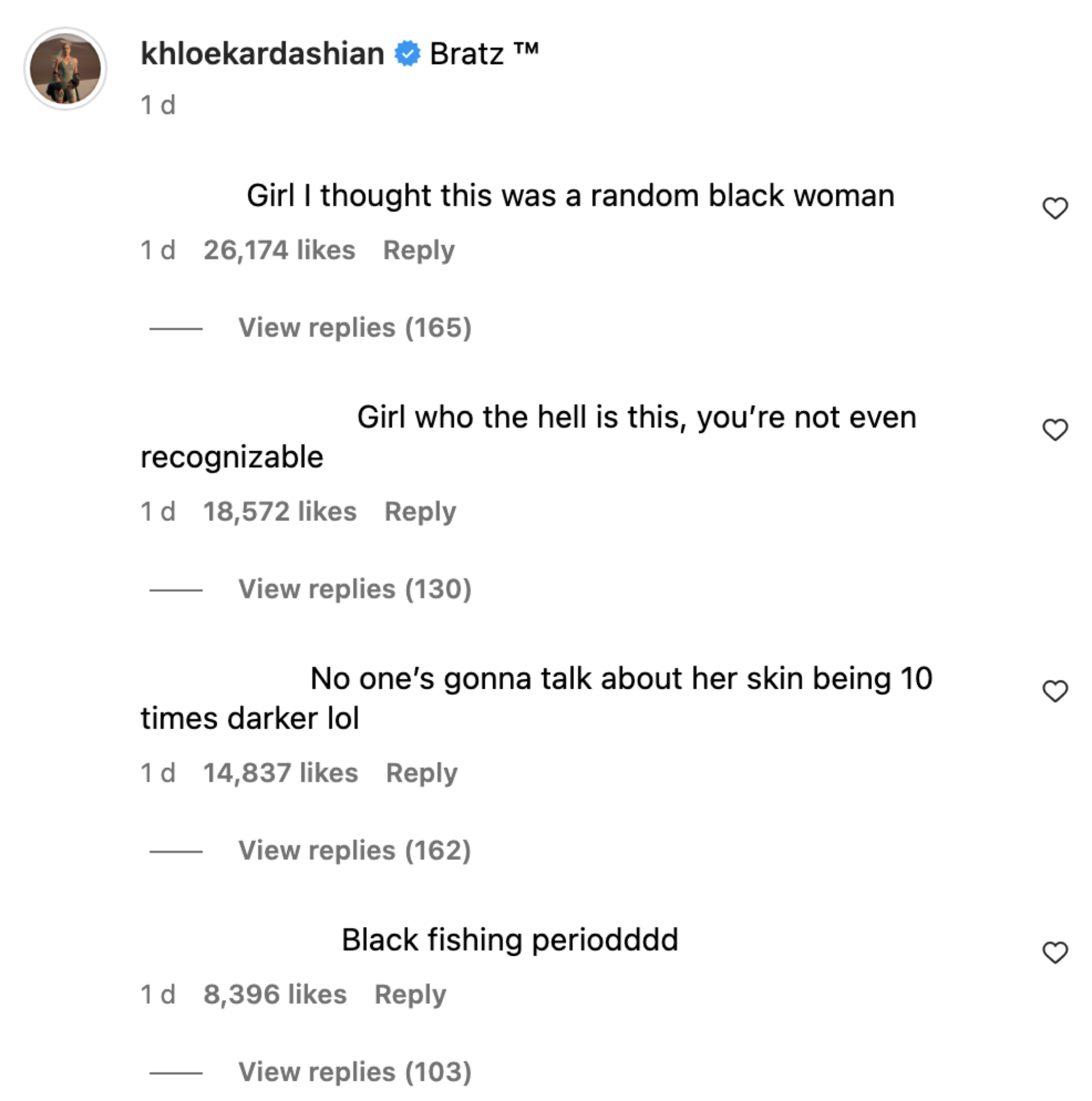 Before long, Khloé ended up taking to her Instagram stories to address her Halloween appearance, explaining that she and her group used facial prosthetics to look "more like a doll."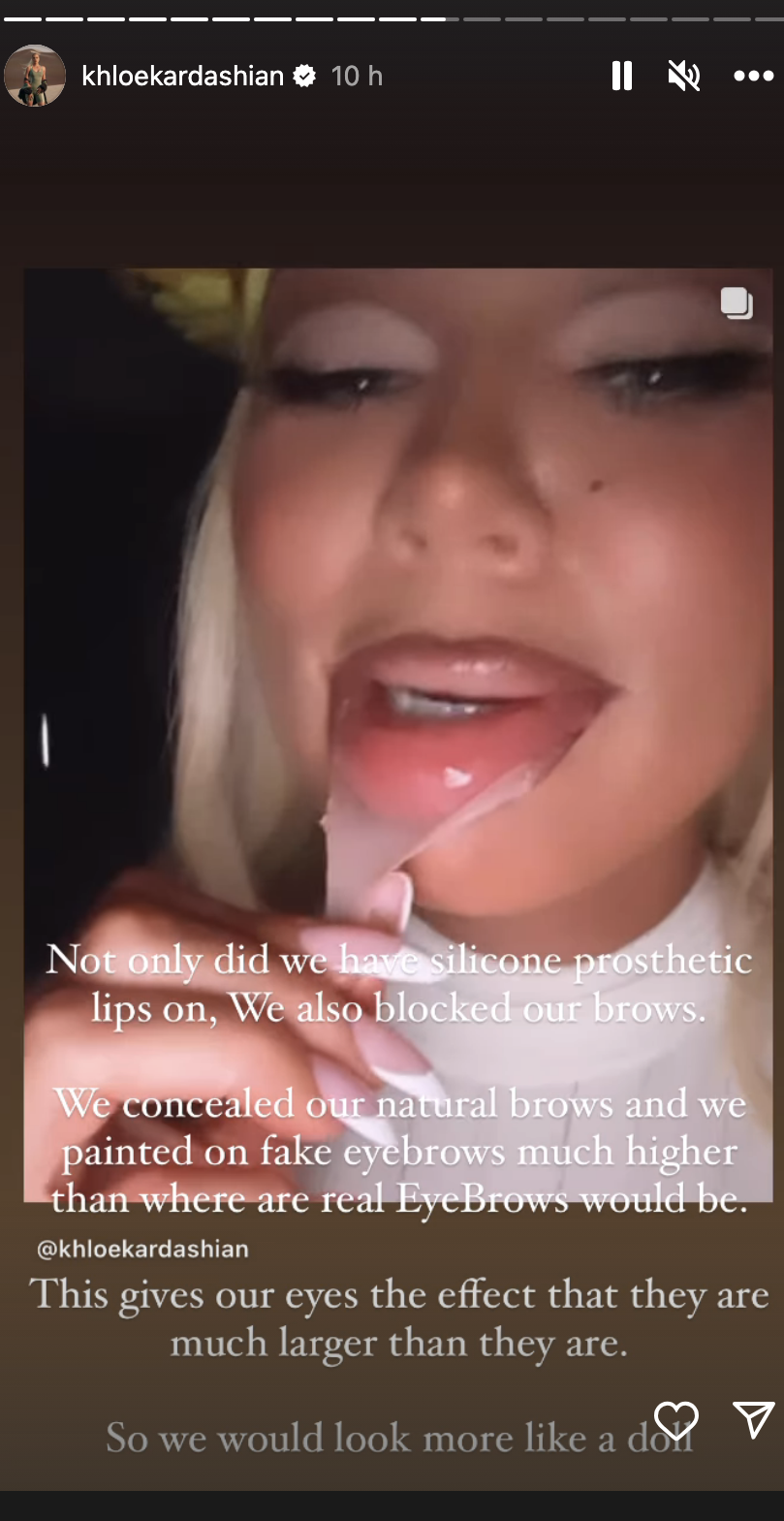 "We concealed our natural brows and we painted on fake eyebrows much higher than where [our] real eyebrows would be," she continued. "This gives our eyes the effect that they are much larger than they are. So we would look more like a doll."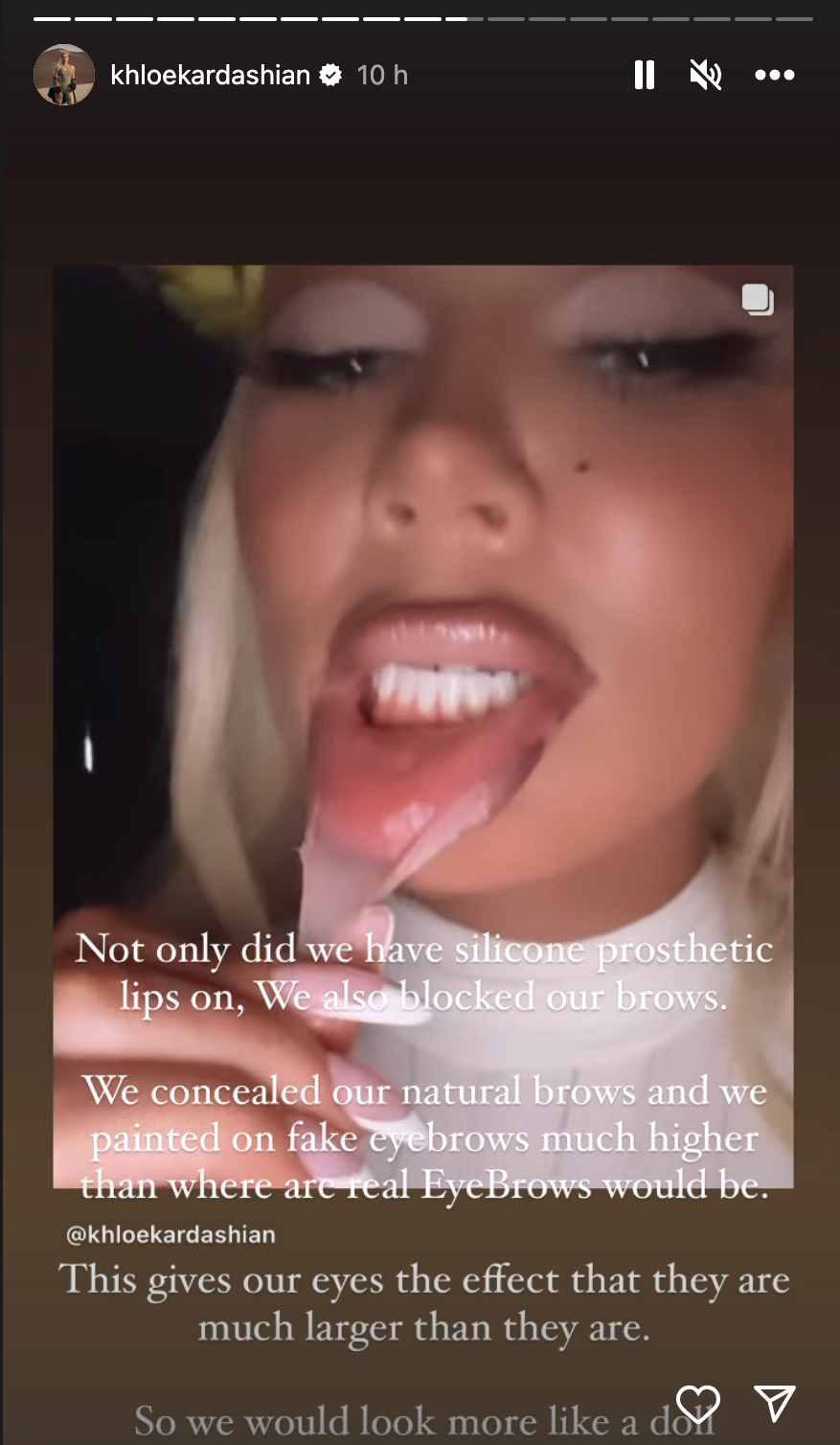 Khloé did not address the accusations of Blackfishing, but we'll be sure to let you know if she does.