Two decades after making her first appearance on The Ellen Show as its debut guest, Jennifer Aniston returned to the set last night to join host Ellen DeGeneres for the final episode.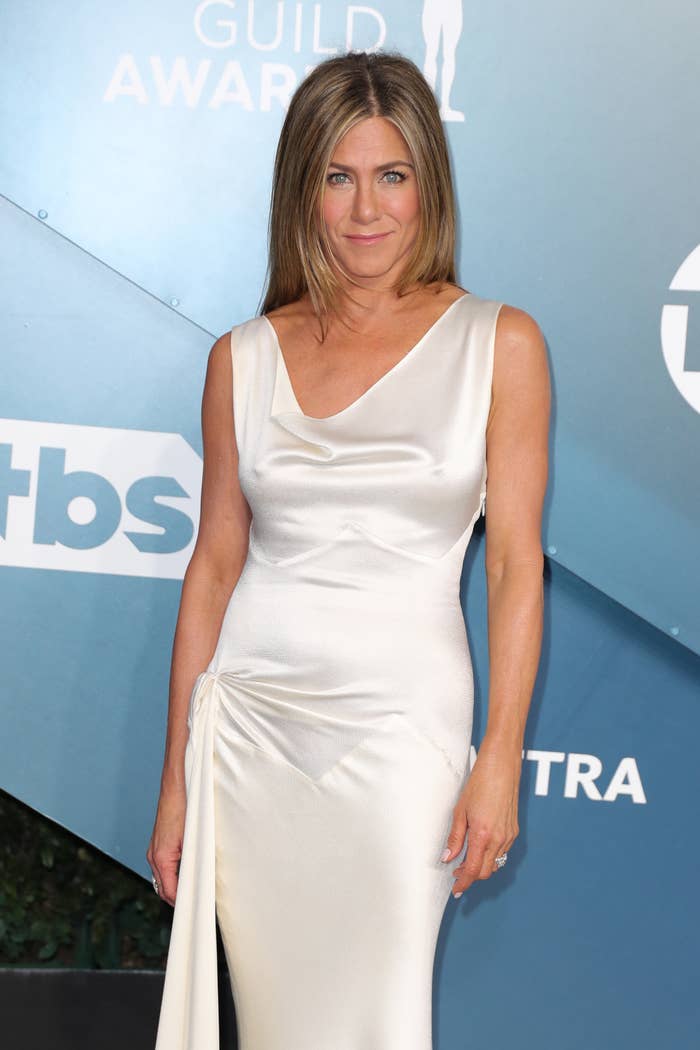 Over the 19 years that the talk show has been on air, Jennifer has definitely made her mark as one of its most memorable guests with her 20 different features, including the time that she took over as host.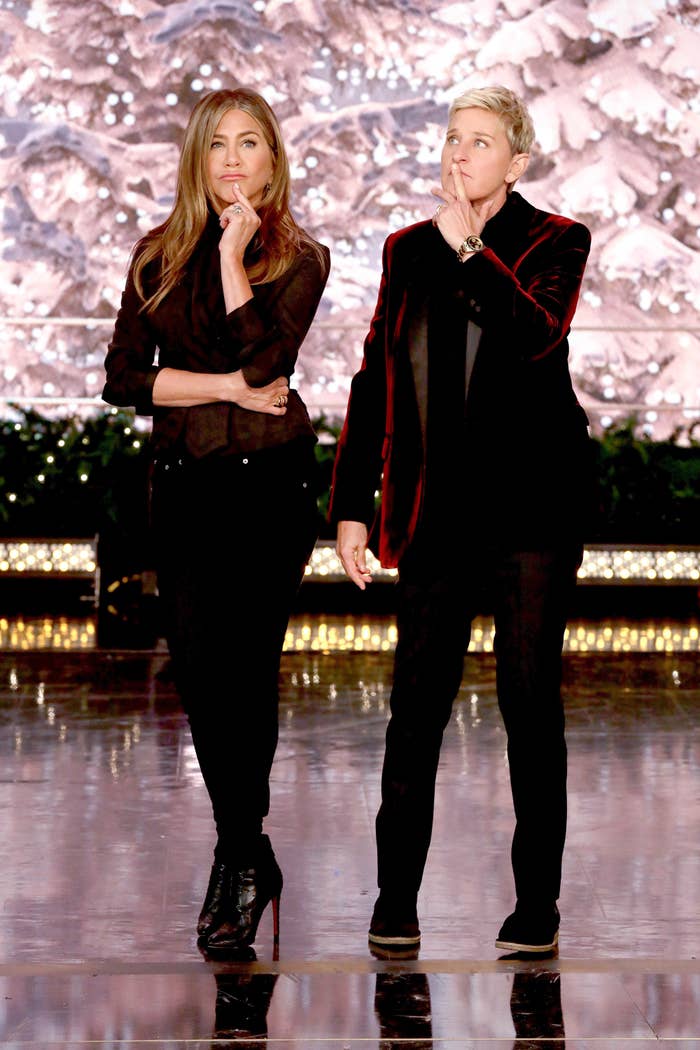 And in the final episode, which aired on Thursday night, Jen certainly grabbed viewers' attention once more as she made a jab at her past after the end of the famous sitcom Friends, in which she played the lovable character of Rachel Green.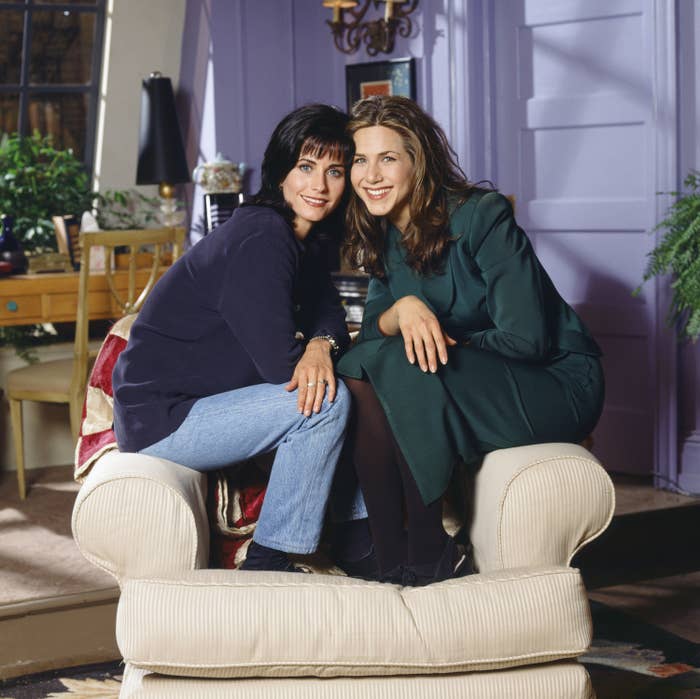 Jen starred alongside David Schwimmer, Lisa Kudrow, Courteney Cox, Matthew Perry, and Matt LeBlanc in the fan-favorite series, which aired from 1994 to 2004.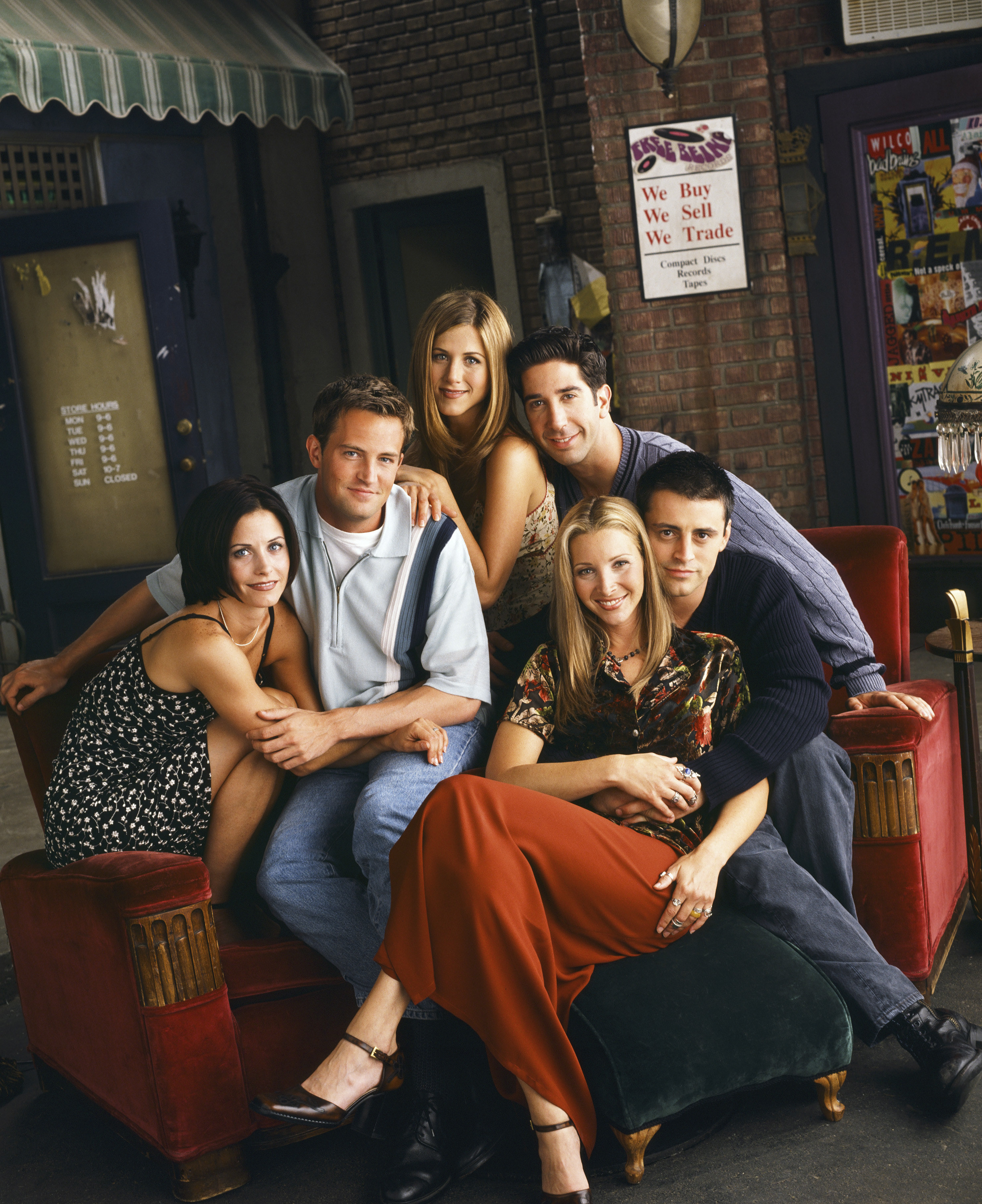 And the end of Friends was as devastating for the cast as it was for its fans, with Jen speaking about her own experience handling the change on Ellen.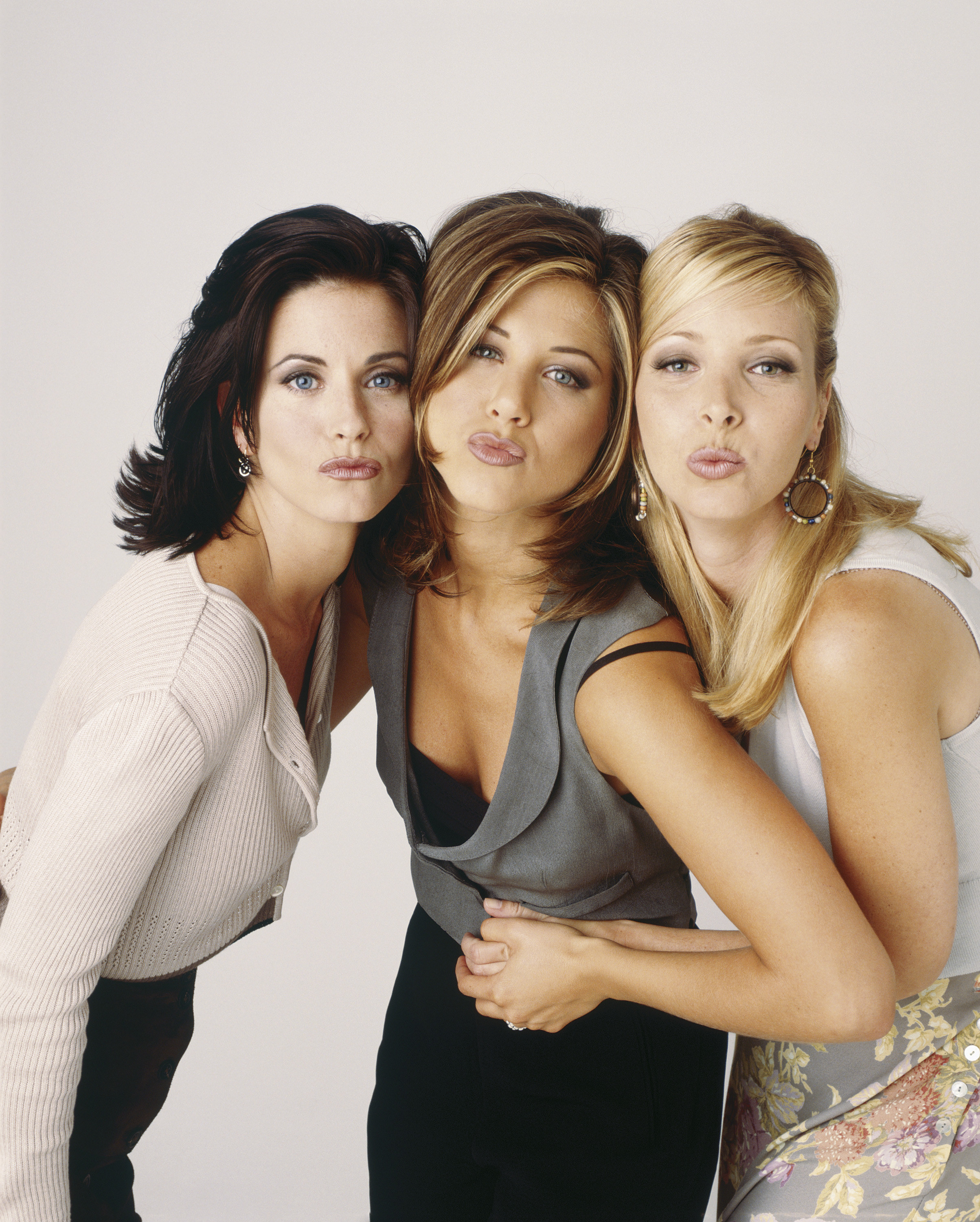 "I wanna talk about the ending of Friends," the host says to her. "What did you do to deal with that?"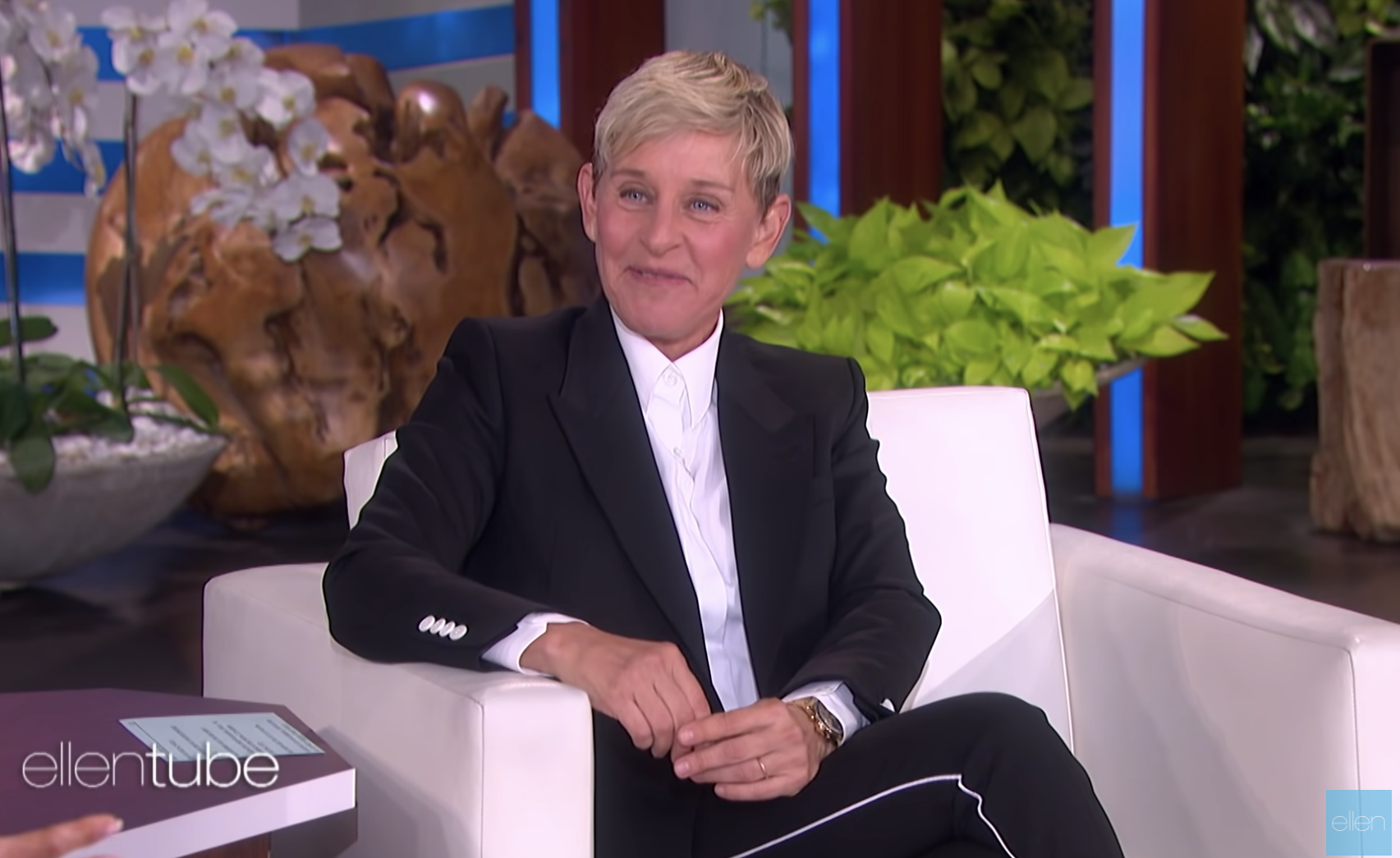 Jen laughs before comically sighing and saying, "Oh, the ending of Friends. Well, I got a divorce and went into therapy," a nod to her public divorce from ex-lover Brad Pitt in 2005. The pair, who were easily one of the internet's favorite couples in the early aughts, got married in 2000 before announcing their split five years later.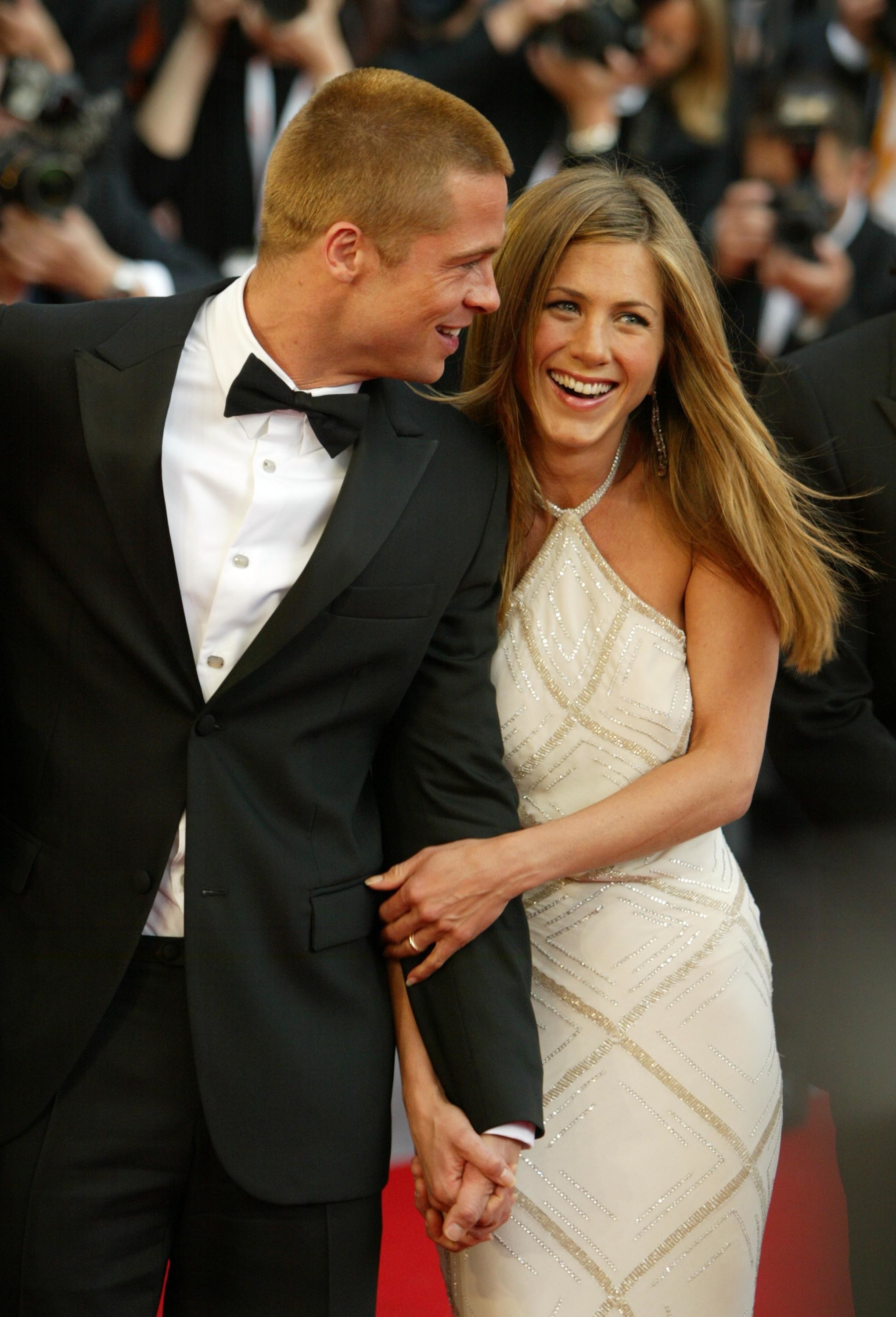 "Then I did a movie called The Break-Up," she went on, referring to her 2006 hit with costar Vince Vaughn. "I just leaned into the end. I was just like, 'You know what, guys? Let's make this a completely new chapter.'"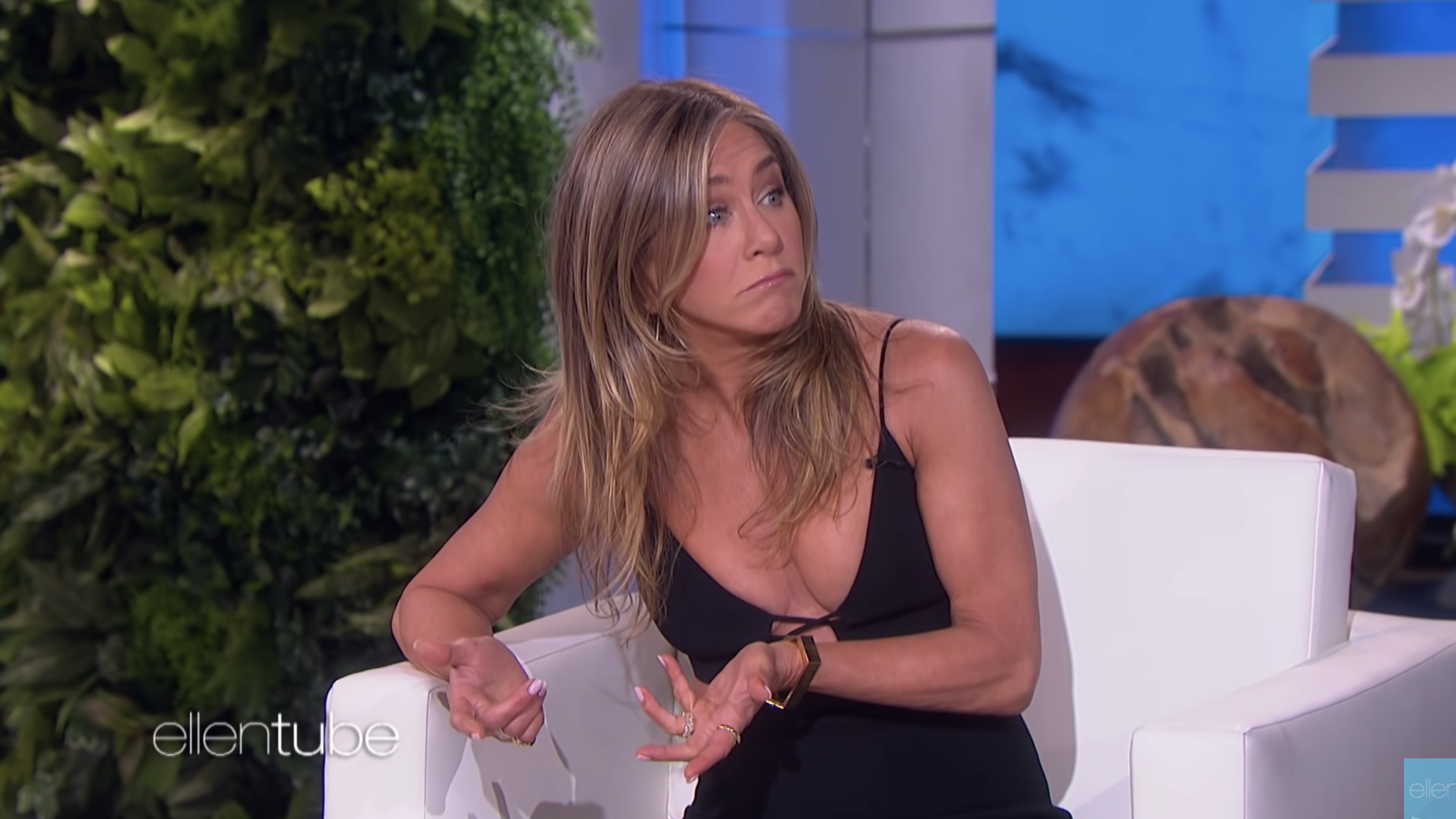 After their divorce, Jen and Brad went on to date and wed Justin Theroux and Angelina Jolie, respectively, though they both ultimately ended up splitting from their spouses.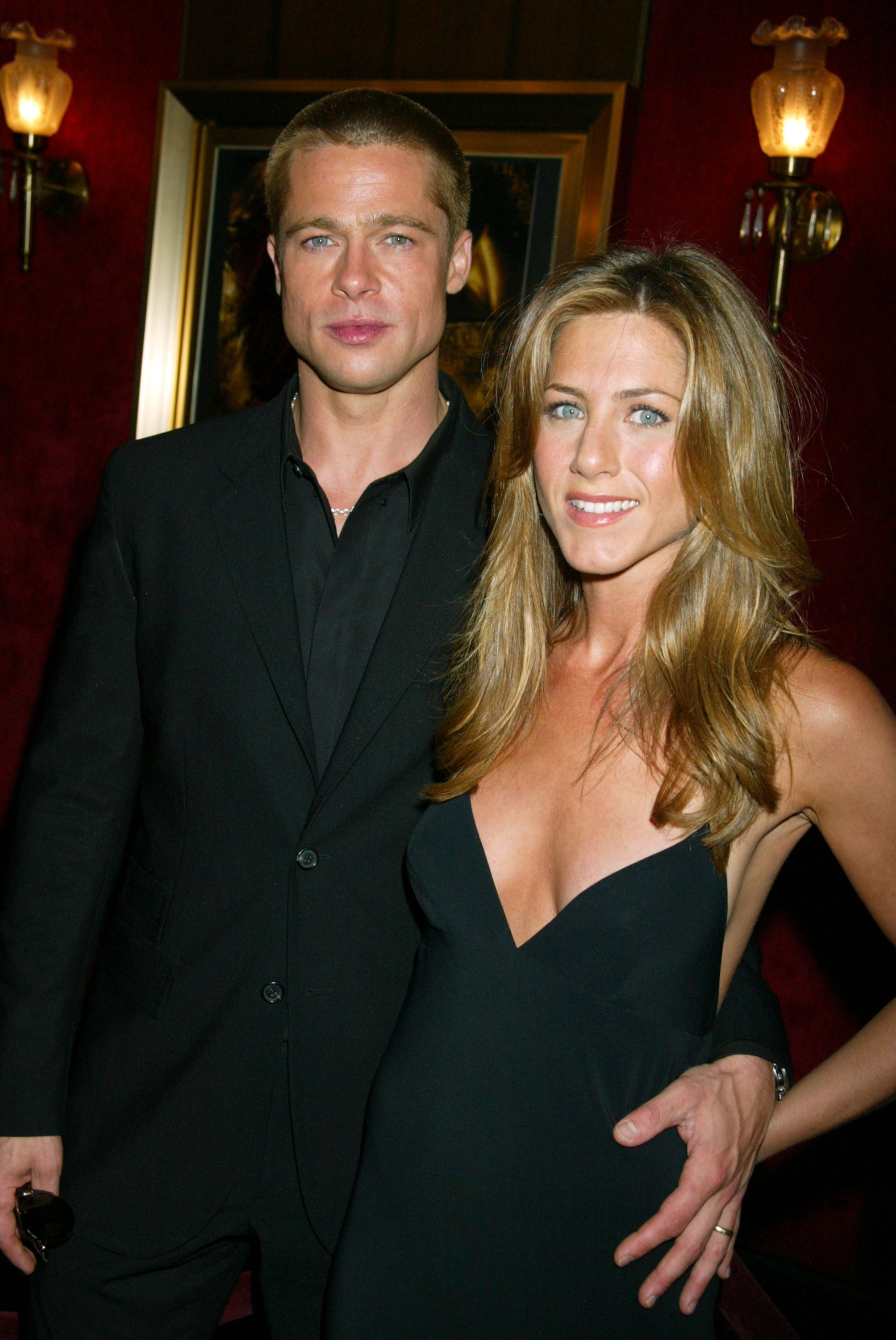 But over the years, Brad and Jen have remained close friends, with her lighthearted quip a clear sign that she's not afraid to poke fun at their past.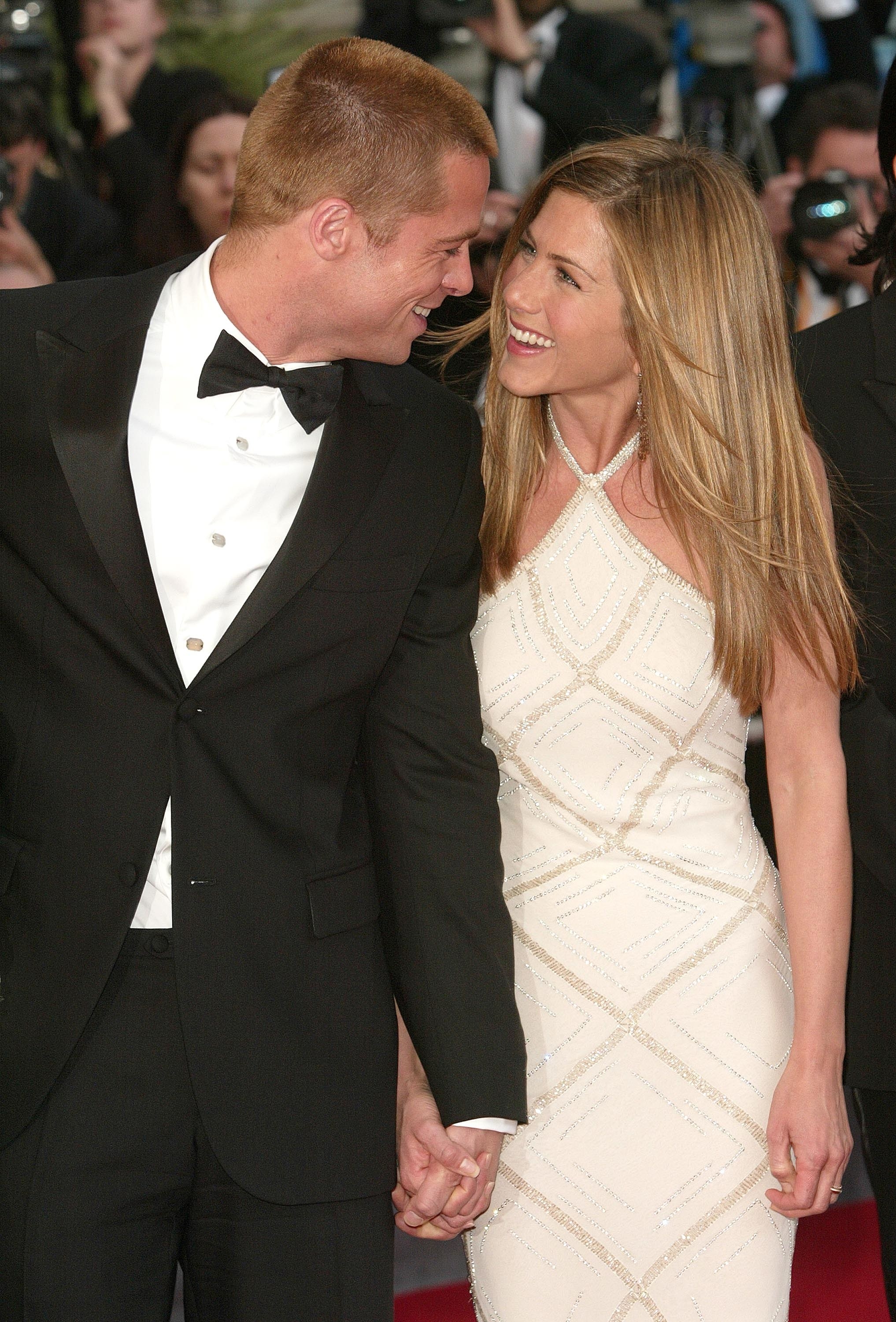 In fact, the pair have appeared so amicable that they've repeatedly sparked rumors — or, perhaps, wishful thinking from fans — that reconciliation was in the cards.
Perhaps most memorably, the two reunited at the 2020 Screen Actors Guild Awards and worked fans into a frenzy.
Before the two actually got to chatting in those now-iconic pictures, Brad made a hilarious quip at his own failed relationship with Angelina during his acceptance speech for his role in Once Upon a Time in Hollywood at the SAG Awards.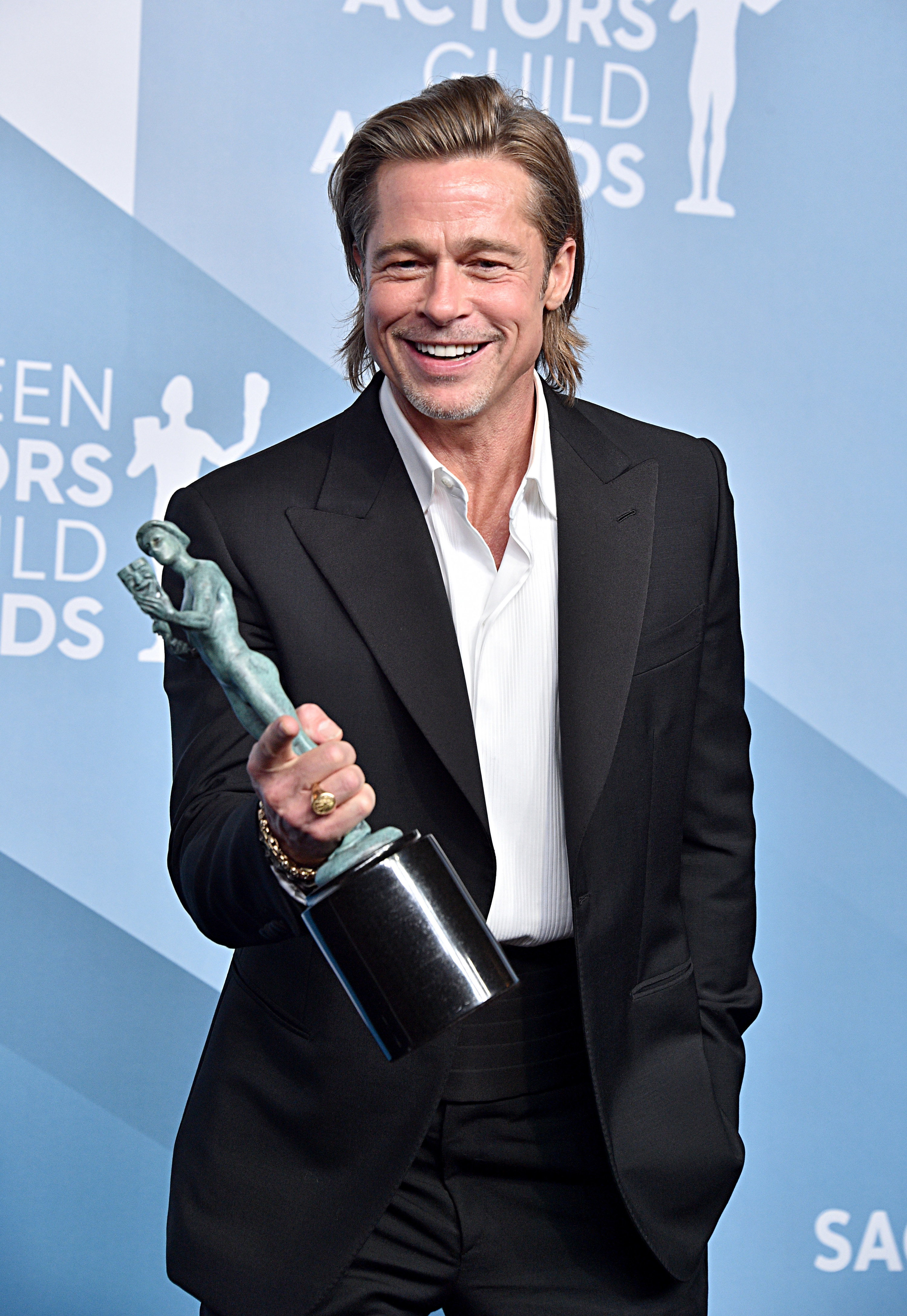 "[I played] a guy who gets high, takes his shirt off, and doesn't get on with his wife. It was a big stretch," he joked onstage while the cameras conveniently cut to Jen sitting in the audience laughing the whole thing off.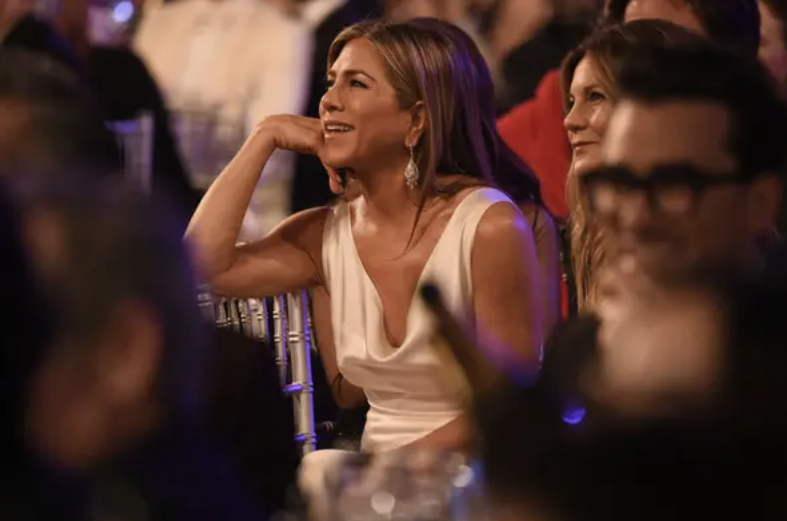 Fans' hopes that the two would rekindle their past spark only grew later that year in September, when Jen and Brad both took part in a fundraising table read of Fast Times at Ridgemont High.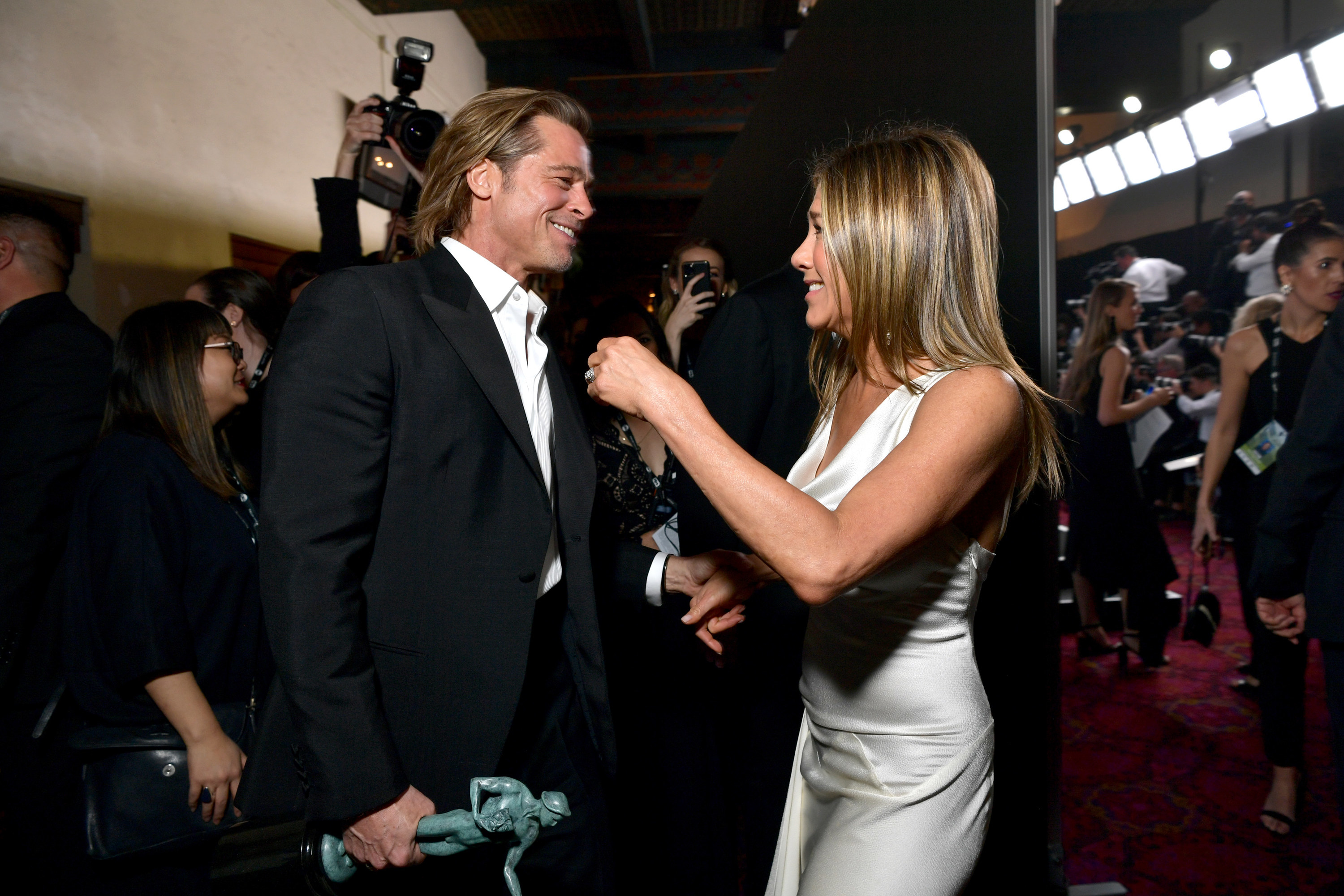 Alongside other celebrities, like Morgan Freeman and Matthew McConaughey, Jen and Brad played some very flirty characters during their virtual reading, and the tension was enough to send viewers into a frenzy once again.
However, in an interview with Howard Stern a few months later, Jen shut down the speculation, saying that she and Brad were still just friends.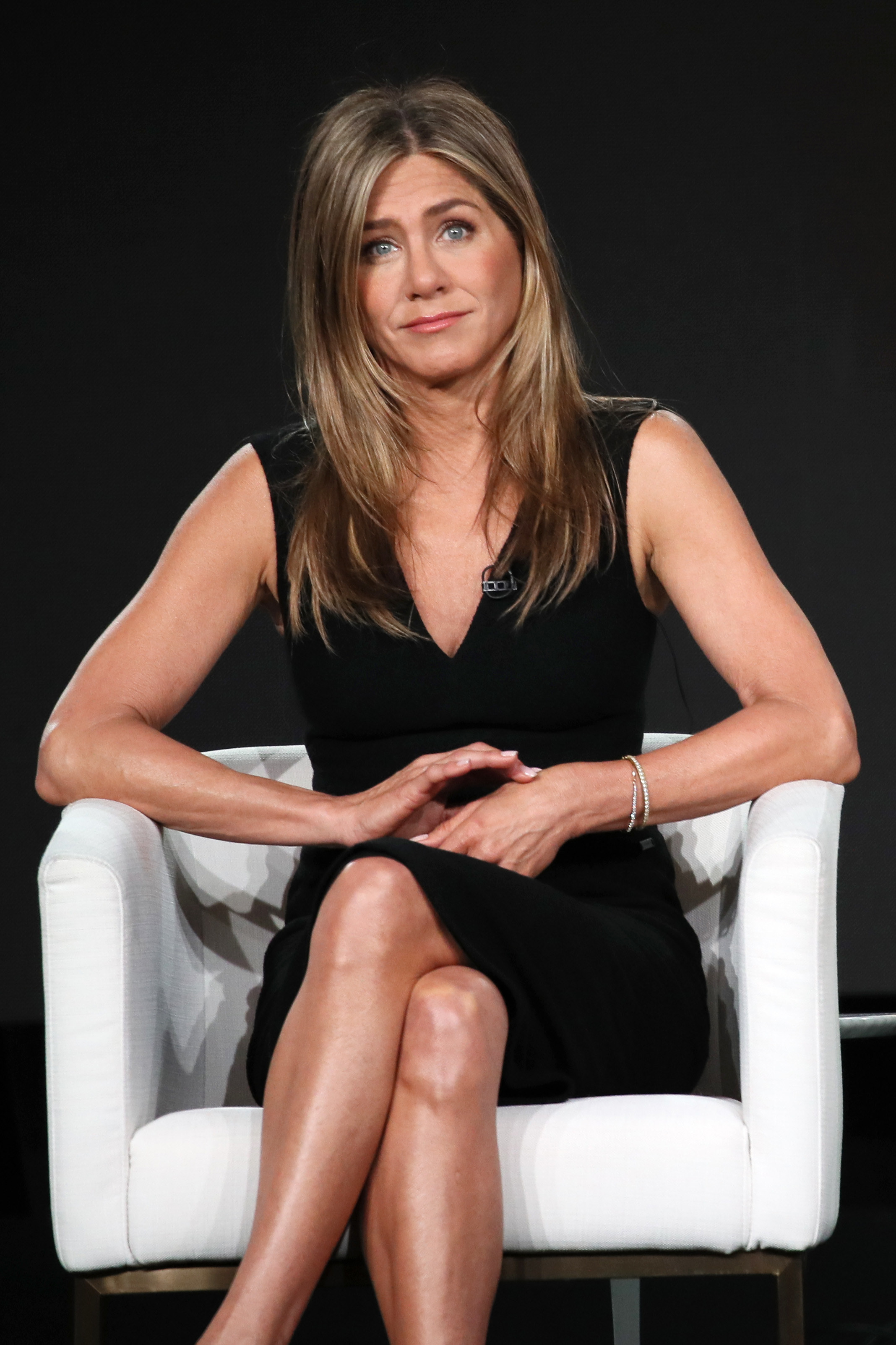 "It was absolutely fun," she said. "Brad and I are buddies. We're friends."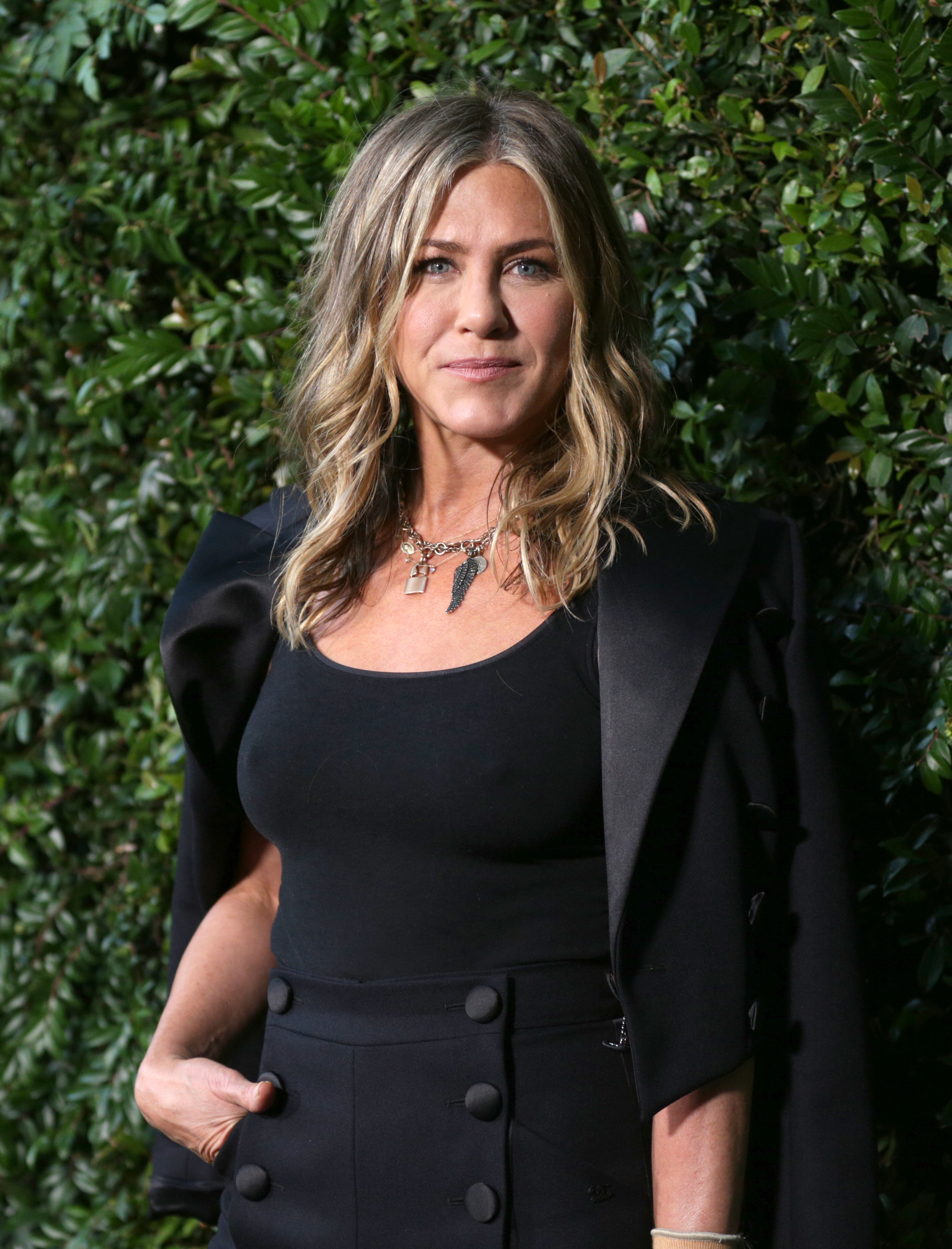 "We speak, and there's no oddness at all, except for everyone that probably watched it and was wanting there to be, or assumed there to be," she said seemingly of all the discourse around the imagined tension between the two. "We had fun, and it was for a great cause."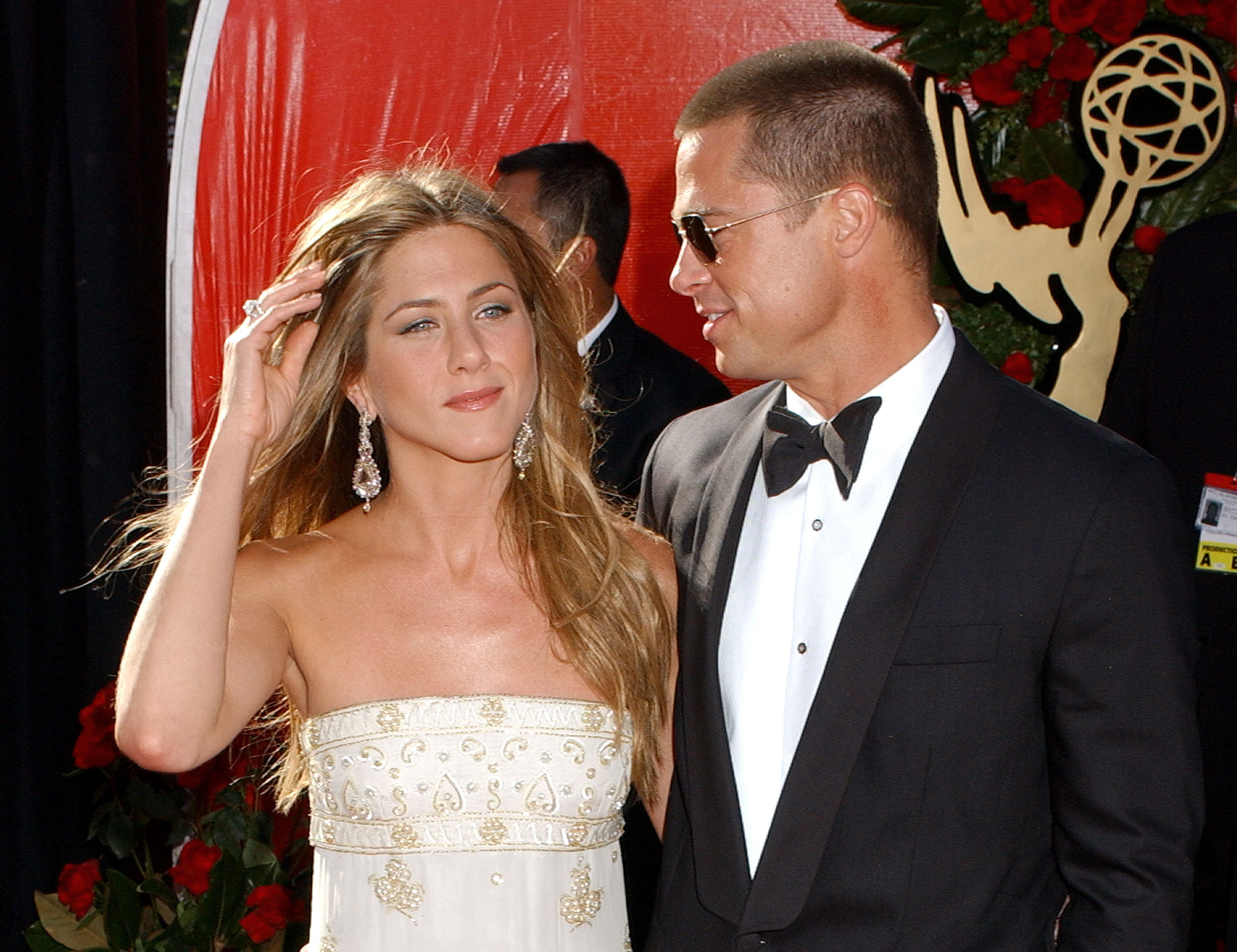 As well as her lighthearted jab at the divorce, Jen's joke about having gone to therapy when Friends came to an end is something that the star has actually alluded to before — after the televised reunion aired last May.
Jen and her costars reunited onscreen for the HBO Max special after years of having embarked on their own various endeavors.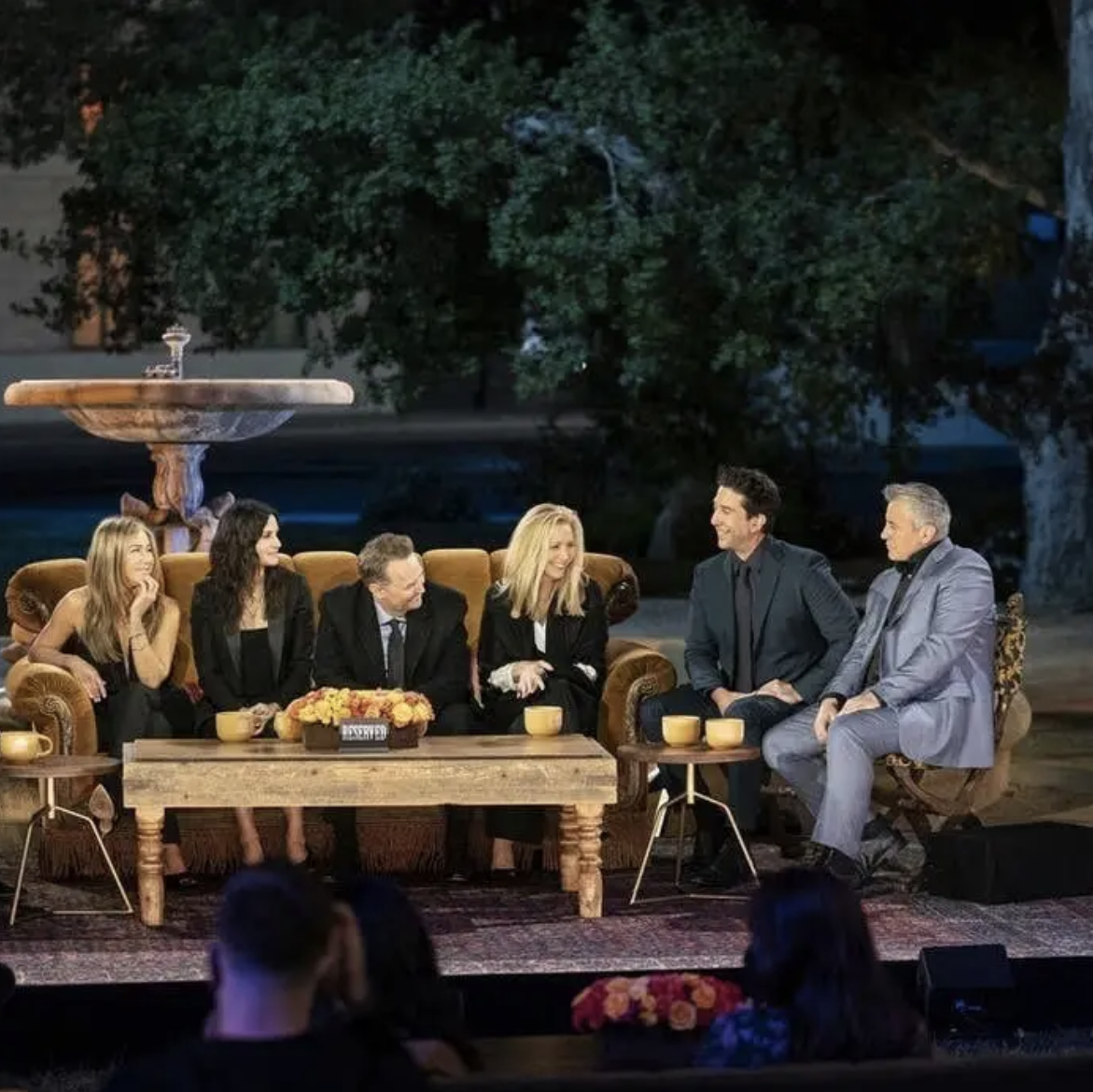 A few months after, however, Jennifer ended up admitting that things weren't quite as smooth sailing as the cast had hoped, revealing that it was actually "brutal" filming the reunion because of the different paths they'd all gone down.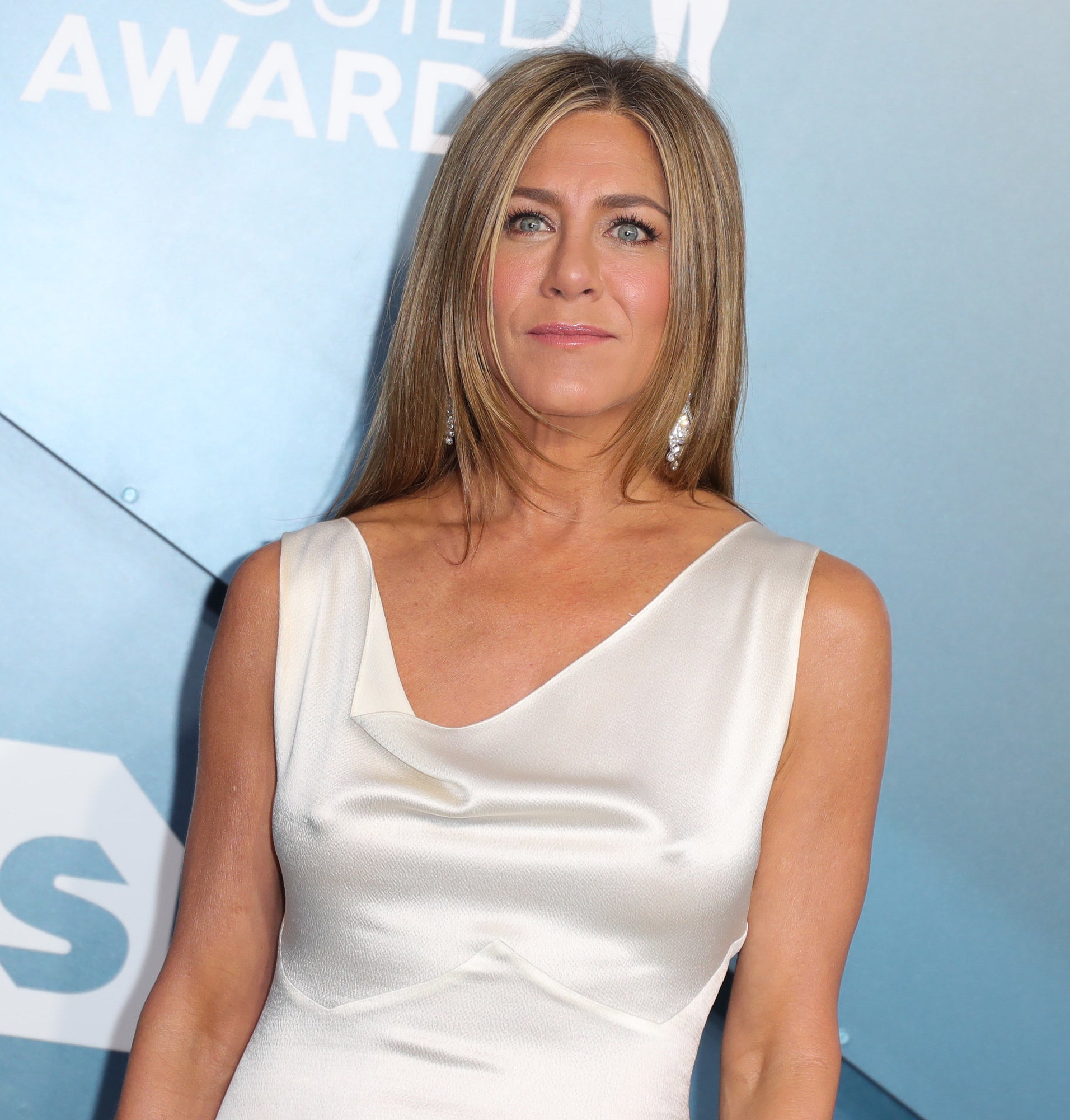 "I think it really took us all down way harder than we anticipated," she admitted during an appearance on the Literally! With Rob Lowe podcast last September. "In your mind, you think, 'Oh, this will be really fun to time travel.' It turns out it's kind of hard to time travel. ... It was brutal."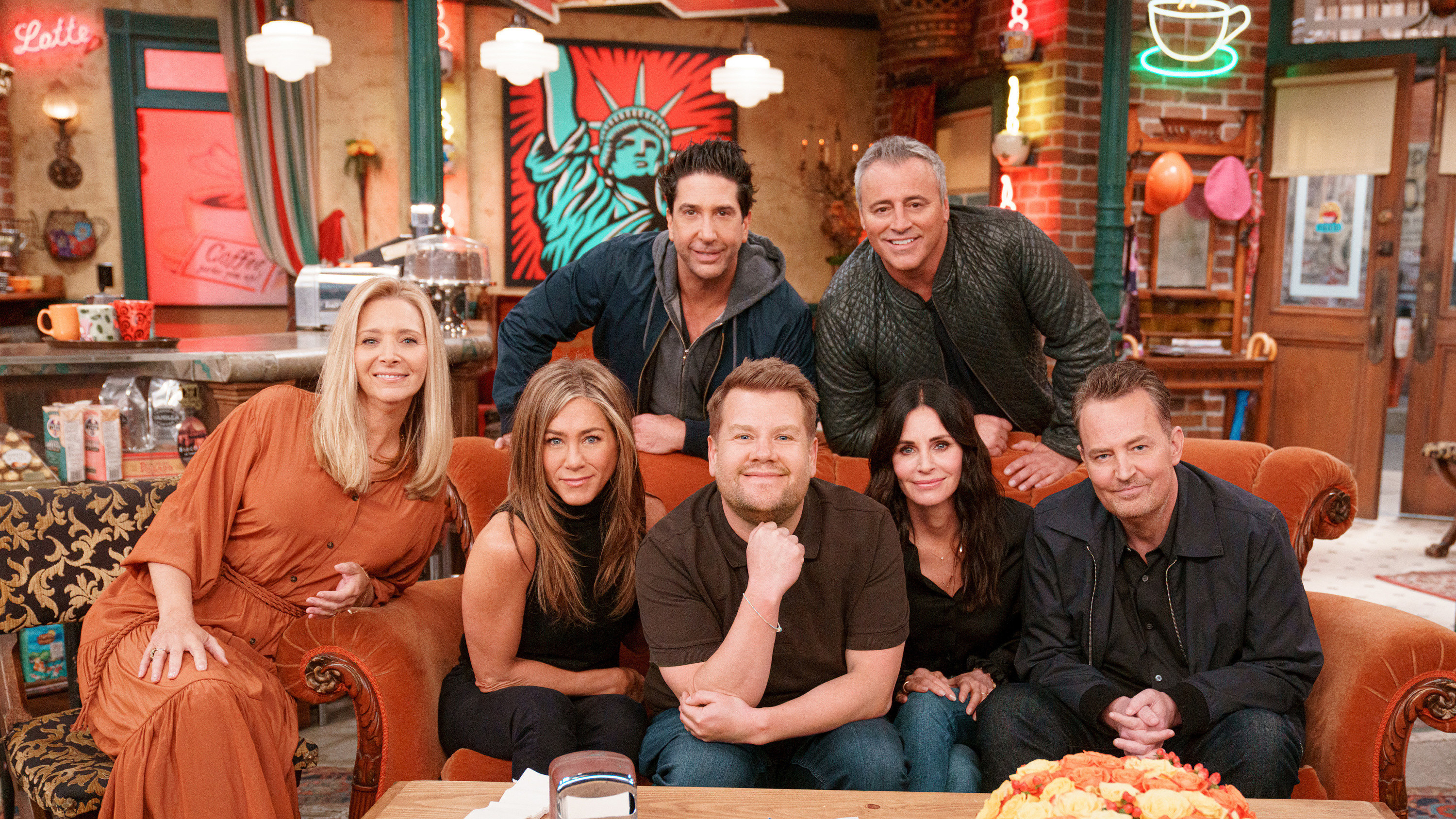 "We have all gone down different roads," she went on. "Some easy and some not so easy, for each of us," she said, adding that the experience was "nostalgic in a way that's kind of also a little melancholy."