Natalie Portman shut down rumors on Thursday that she'll be returning as Padmé Amidala in Star Wars: Episode IX, the next installment of the sci-fi fantasy series scheduled for release in December 2019.
"I'm guessing that's not true because I don't know about it yet," Portman said on BuzzFeed News' Twitter morning show AM to DM.
The last time fans saw Padmé was in the third Star Wars prequel, Revenge of the Sith, before her character died giving birth to Luke Skywalker and Princess Leia, so it would be unlikely for Portman to make another appearance.

Still, fan sites circulated rumors that Portman's character might make a return in the next Star Wars movie, saying Episode IX might include scenes in "the world between worlds," which is featured in Star Wars Rebels and can allow old characters to be seen before their deaths.
Director J.J. Abrams has been silent on the matter, but some reports said the movie might show the moment when Anakin Skywalker (aka Darth Vader) chokes Padmé in Revenge of the Sith.

Portman told AM to DM that she tries not to return to old roles.
"I really am always interested in trying new things, so there hasn't been one I've been hankering to [revisit]," she said.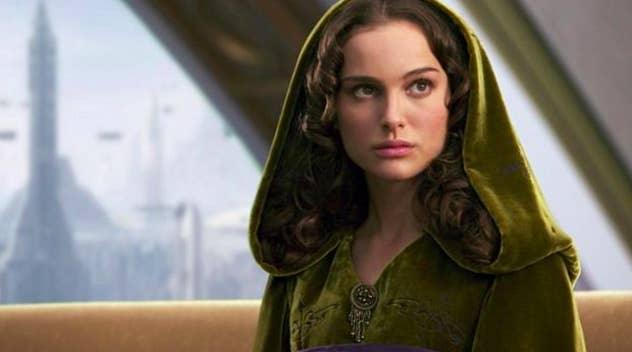 A lot of cast members are returning for the upcoming film: John Boyega, Adam Driver, Oscar Isaac, Lupita Nyong'o, Kelly Marie Tran, and Mark Hamill. Filmmakers will also use previous footage of Carrie Fisher in Star Wars: Episode IX.
Portman, who started acting when she was 13 years old and stars in the new film Vox Lux, in which she plays a pop star, also talked about her experience in the limelight and encountering fans in public.
"Once I was coming back from my grandmother's funeral and I was at the airport — I was maybe 18 or 19 — and someone came up to me," she said. "And I was like, 'It's really not a good time, I'm sorry,' and they were like, 'Come on, it's no big deal.'"
Portman said it's important to respect other people's privacy because "you never know what's going on in someone's life at that moment."