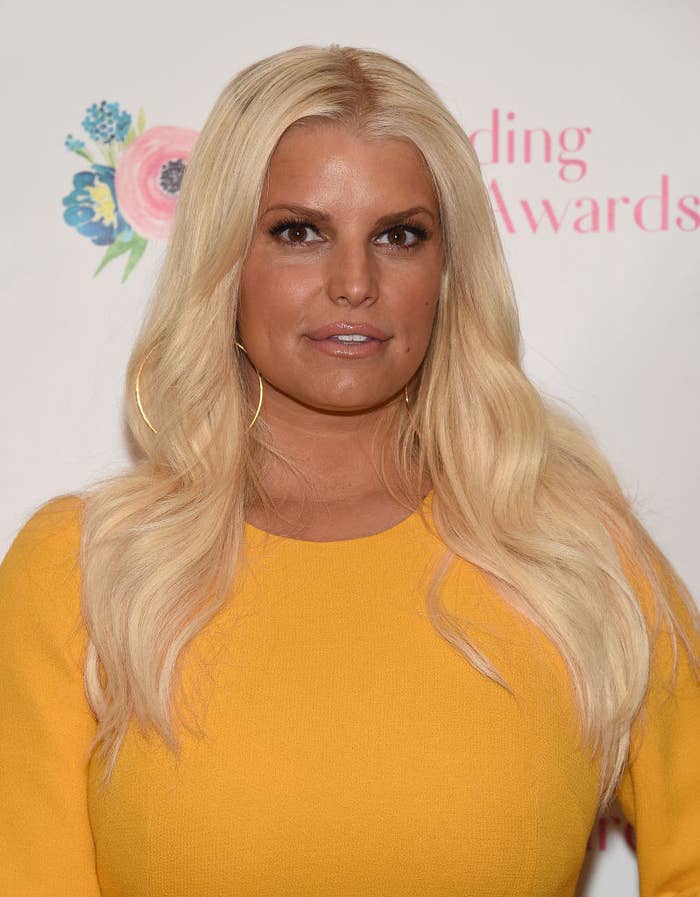 Singer Jessica Simpson and actor Natalie Portman have become entangled in a drama which seems to have spawned from a misunderstanding that has blown out of proportion.
Confused? Us too. So let's try to break it down.
On Tuesday, Portman chatted with USA Today about her role in the upcoming film Vox Lux, which sees the Oscar-winning actor playing a pop star.
In the interview, Portman said she felt "lucky" to have grown up during the legendary pop star Madonna's prime, because she was "someone who was brazen and disobedient and provocative and trying to mess with people and always changing."
"I thought it was a great thing to see in a woman growing up," Portman said.
Portman then brought up the weird standards in the early '00s when she remembered feeling that women were expected to somehow be both virginal and sexual in the images they projected, citing Simpson as an example.
"I remember being a teenager, and there was Jessica Simpson on the cover of a magazine saying 'I'm a virgin' while wearing a bikini, and I was confused," Portman said.
"Like, I don't know what this is trying to tell me as a woman, as a girl," she said.
Portman's comments didn't seem to be blasting Simpson, per se, as much as the music industry itself and the message it sends young girls.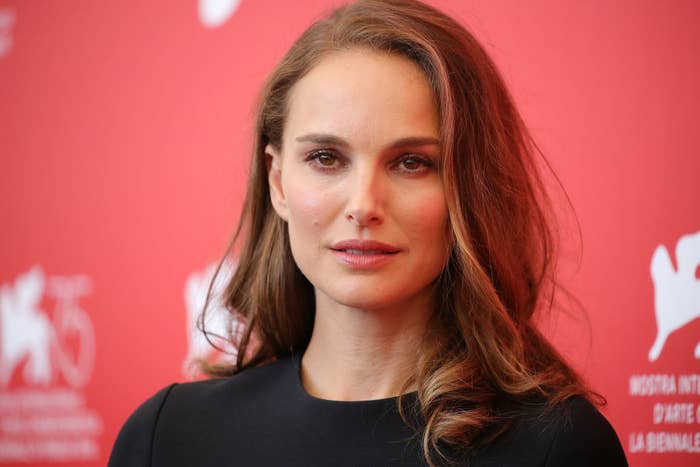 Well, Simpson appears to have taken Portman's comments personally.
On Wednesday, she posted a statement Twitter addressing Portman directly and suggesting the actor was shaming another woman for her choices.
"I was disappointed this morning when I read that I 'confused' you by wearing a bikini in a published photo taken of me when I was still a virgin in 1999," Simpson wrote.
"As public figures, we both know our image is not totally in our control at all times, and that the industry we work in often tries to define us and box us in," she continued.
Simpson said women should have the power to wear whatever they want and shouldn't be criticized by other women for their choices.
But many people who responded to Simpson's tweet said she may have taken Portman's words out of context.
One person asked Simpson if she'd considered that Portman wasn't calling her out specifically, but the magazine in which the singer appeared.
Another person chimed in to say that both Portman and Simpson are essentially advocates for the same things when it comes to how women are represented in media.
"Natalie was commenting on the oversexualization of LITERAL teens & the creepy obsession with purity/virginity," one voice of reason said.
After this story first published, Portman's representatives sent BuzzFeed News a screenshot of the actor's response to Simpson on Instagram.
"Thank you for your words. I completely agree with you that a woman should be allowed to dress however she likes and behave however she likes and not be judged," Portman wrote.
"I only meant to say I was confused — as a girl coming of age in the public eye around the same time — by the media's mixed messages about how girls and women were supposed to behave. I didn't mean to shame you and I'm sorry for any hurt my words may have caused. I have nothing but respect for your talent and your voice that you use to encourage and empower women all over the globe," Portman said.
Representatives for Simpson didn't immediately respond to a request for comment.
But we're keen to know what you think. Did Simpson take Portman's comments out of context? Or did the actor deserve to be called out? Let us know in the comments!
UPDATE
This post has been updated to reflect a statement from Natalie Portman.