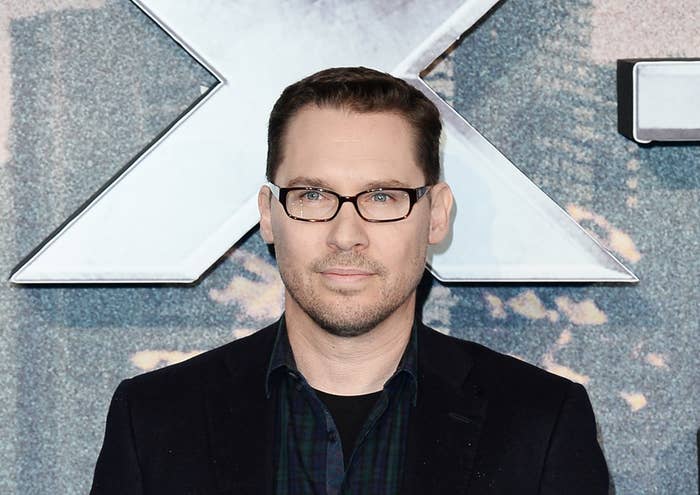 Hollywood filmmaker Bryan Singer, who has long denied accusations of sexual misconduct against younger men, some underage, is now being accused of sexual assault of minors — including a 13-year-old boy on the set of his 1998 film Apt Pupil — in a new investigation by the Atlantic.
Singer's lawyer, Andrew B. Brettler, did not immediately respond to a request from BuzzFeed News for comment, but according to the Atlantic he told the magazine that Singer "categorically denies ever having sex with, or a preference for, underage men."
The story covers much of Singer's career, from his breakout 1995 film The Usual Suspects to his run directing several of the X-Men movies, to his most recent film Bohemian Rhapsody, which was nominated for five Academy Awards, including Best Picture. (Singer was fired from the film before production had concluded, but retains sole directing credit.)
The new allegations in the story focus largely on the late 1990s, after The Usual Suspects had won two Oscars, including Best Supporting Actor for Kevin Spacey, and while Singer was working on his 1998 film Apt Pupil and 2000 blockbuster X-Men.
• Victor Valdovinos says that when he was 13 years old, Singer recruited him to be an extra on Apt Pupil, which was shooting at Valdovinos' school in Altadena, California, near Los Angeles, in 1997. Valdovinos says that after he arrived for shooting, he was told to strip naked and wear only a towel for a shower scene, at which point Singer directed him to a secluded part of the set and repeatedly molested him throughout the day. "[He] grabbed my genitals and started masturbating it," Valdovinos said in the story.
Singer denied ever meeting the boy.
• A man using the pseudonym Andy said that in 1997, when he was 15, Singer initiated sex with him at the estate of Marc Collins-Rector. Singer was an investor in Digital Entertainment Network, Collins-Rector's late-1990s internet venture, and Andy said that he had met Singer because he had been in a sexual relationship with Collins-Rector since he was 14. (Collins-Rector pleaded guilty in 2004 to transporting minors across state lines for sex, and became a registered sex offender.)
Andy also said that the late actor Brad Renfro — who, at 14, was filming Apt Pupil — was in the bedroom when Singer initiated sex with him, and then left the room. The story also alleges, via two unnamed sources, that Singer would refer to Renfro as his boyfriend.
• A man using the pseudonym Eric said that he started a sexual relationship with Singer when he was 17 and Singer was 31 that lasted for roughly five years, and that he told the director his age before they first had sex. "I spent a decade in therapy trying to figure out if what happened was bad or not bad," Eric said in the story. "And if it was bad, was it my fault? What I've decided is that adults are supposed to look out for kids."
• A man using the pseudonym Ben said that when he was 17 or 18, he met Singer at party at Singer's home in the late 1990s, and Singer seduced him into oral sex. Ben also said that he saw singer "stick his hands" down people's pants without consent and that he plied people with alcohol and drugs.
Singer himself revealed in October that a new investigation into him was going to be published, then at Esquire, writing in an Instagram post that he had "known for some time" that the magazine may publish a "negative article" about him.
Following the release of the Atlantic story on Wednesday, Singer released a new statement.
"The last time I posted about this subject, Esquire magazine was preparing to publish an article written by a homophobic journalist who has a bizarre obsession with me dating back to 1997," Singer said. "After careful fact-checking and, in consideration of the lack of credible sources, Esquire chose not to publish this piece of vendetta journalism. That didn't stop this writer from selling it to the Atlantic.
"It's sad that the Atlantic would stoop to this low standard of journalistic integrity. Again, I am forced to reiterate that this story rehashes claims from bogus lawsuits filed by a disreputable cast of individuals willing to lie for money or attention. And it is no surprise that, with Bohemian Rhapsody being an award-winning hit, this homophobic smear piece has been conveniently timed to take advantage of its success."
When Singer was fired from Bohemian Rhapsody, a biopic about Queen singer Freddie Mercury, in December 2017, a source close to 20th Century Fox told BuzzFeed News at the time that it was due to "a pattern of unreliable behavior on the set." Singer was replaced by director Dexter Fletcher.
Singer released a statement at the time saying he had asked Fox for time off to care for the health of one of his parents, a situation that he said also "took a serious toll" on his own health, but he said "the studio was unwilling to accommodate me and terminated my services."
After it opened on Nov. 2, Bohemian Rhapsody became a major box office success, earning nearly $800 million worldwide. The film subsequently won the Golden Globes for Best Motion Picture — Drama, and Best Actor in a Motion Picture — Drama, for Rami Malek's performance as Mercury. The film has also earned major nominations from the SAG Awards, the PGA Awards, and the BAFTAs. And on Tuesday, Malek was among the film's five Oscar nominations.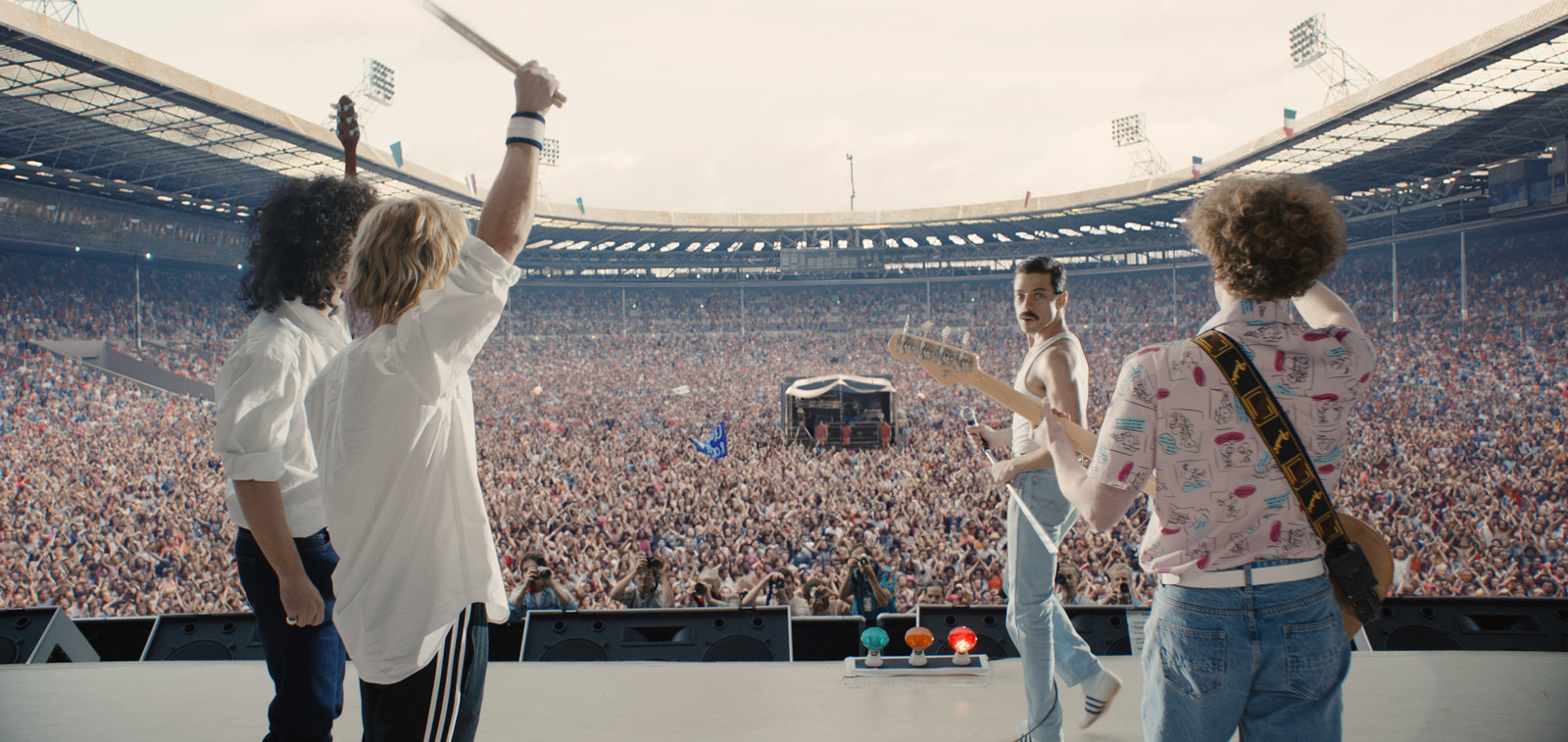 In the months after Singer's statement, the filmmaker continued to post photos and videos from the set of Bohemian Rhapsody. After it won the Golden Globes, Singer posted a photo of himself sitting in the director's chair on set with the caption, "What an honor. Thank you #HollywoodForeignPress." When asked about Singer backstage at the Golden Globes, Malek and other producers had no comment.
The new allegations against Singer published in the Atlantic come after years of previous accusations of sexual misconduct — all of which the director has strongly denied.
In 1997, three minors who were extras in Apt Pupil said he pressured them to film a naked shower scene, but prosecutors declined to file criminal charges and a lawsuit was dismissed for lacking sufficient evidence.
Actor Michael Egan filed a civil lawsuit in April 2014 saying Singer coerced him multiple times into performing sex acts years earlier as a minor. The lawsuit was eventually dropped.
Then in May 2014, an anonymous man in the UK said he was raped by Singer and Gary Goddard, a Hollywood designer. Both men denied the allegations and the lawsuit was dismissed. That same month, a formal complaint was filed with New York police saying Singer committed a sex crime against a man in his twenties, but the director was never charged with a crime.
In December 2017, Cesar Sanchez-Guzman filed a civil lawsuit against Singer after alleging the filmmaker raped him aboard a yacht near Seattle in 2013 when he was 17 years old. The lawsuit is ongoing, according to court records.

Sanchez-Guzman also spoke to the Atlantic about his experience and expressed dismay that Bohemian Rhapsody was winning awards.
"The industry will brush things under the rug and pretend nothing happened," he said.
UPDATE
This story has been updated with a statement from Bryan Singer.