Brad Renfro looked different, but Fernando Altschul expected that — they hadn't seen each other in 10 years, when Renfro was 14 years old. The two had first met on the 1998 psychological thriller Apt Pupil, Renfro as the film's star along with Ian McKellen, Altschul as its 34-year-old first assistant director, working with director Bryan Singer. Despite the fact that Renfro had a knack for making his job difficult — like sneaking cigarettes when union reps were visiting the set — Altschul still liked the kid, who at 11 had vaulted from obscurity to movie stardom when he was selected to star opposite Susan Sarandon and Tommy Lee Jones in the 1994 John Grisham thriller The Client.
It was now 2007. Renfro was an adult, playing a supporting role in the dark ensemble drama The Informers, and Altschul was again the first AD. When the two clapped eyes on each other for the first time in a decade, what Altschul saw shocked him. He was familiar with Renfro's struggles with drug use, including an infamous 2005 arrest for attempting to buy heroin in Skid Row in Los Angeles. But he did not expect Renfro, who'd gained a considerable amount of weight, to reference his addiction quite so blithely.
"He jokingly told me he'd put down the spoon and picked up the fork," Altschul, now 55, told BuzzFeed News.
Just a few months later, on Jan. 15, 2008, Renfro's girlfriend found his body in his Los Angeles apartment; the coroner report stated he died from "acute heroin/morphine intoxication." He was 25.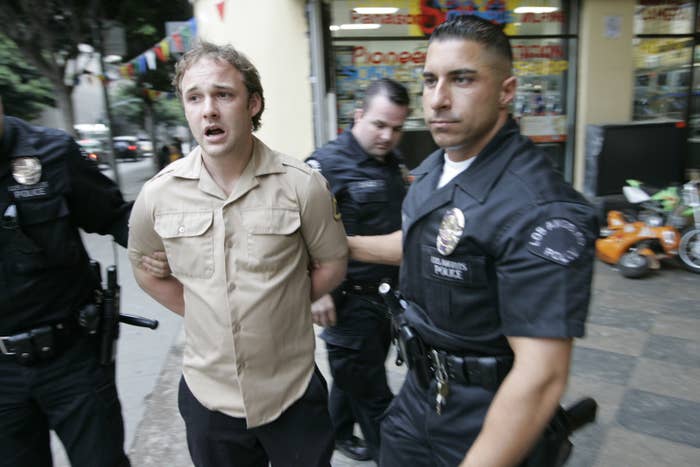 It had been years since Renfro had delivered a performance that caught the public's attention, and at the time, he was treated as yet another addition to the mournful legacy of former child stars — Dana Plato, River Phoenix, Judy Garland — whose lives collapsed from Hollywood darling to death by overdose. One of the many consequences of the reckoning currently facing the entertainment industry, however, has been reassessing the lives and careers of actors who just seemed to fade away.
Before Renfro had turned 14, he'd become a Hollywood heartthrob, praised in the press by a director for his "sex appeal," and filmed shirtless with a frequency that in hindsight feels at best disquieting, and at worst, exploitative. What is genuinely alarming, however — what suggests that Renfro had no business weathering the pressures of stardom no matter his preternatural talents — is that as an adult, Renfro told friends that he'd been born addicted to heroin and had started injecting the drug around age 12. One friend told BuzzFeed News that Renfro had said his mother enabled his heroin use. (Renfro's mother and paternal grandmother — who served as his guardian for most of his childhood — have both died; despite repeated attempts, BuzzFeed News could not locate his father for comment.)
"How can you break the rules? I want to break the rules."
Renfro became an overnight star because he was a rowdy kid with natural talent who stood apart from more seasoned child actors. But 10 years after Renfro's death, interviews with Renfro's former colleagues make plain that the mechanisms in place to protect child actors — mechanisms compromised by conflicts of interest and a dependence on parents and guardians — were scarcely capable of protecting kids like Renfro, and largely remain so today.
As one person who worked with Renfro when he was a child told BuzzFeed News, "He just had an enormous amount of energy, and he looked for trouble. How can you break the rules? I want to break the rules."
Without anyone able, or willing, to enforce those rules, it appears Renfro broke, too.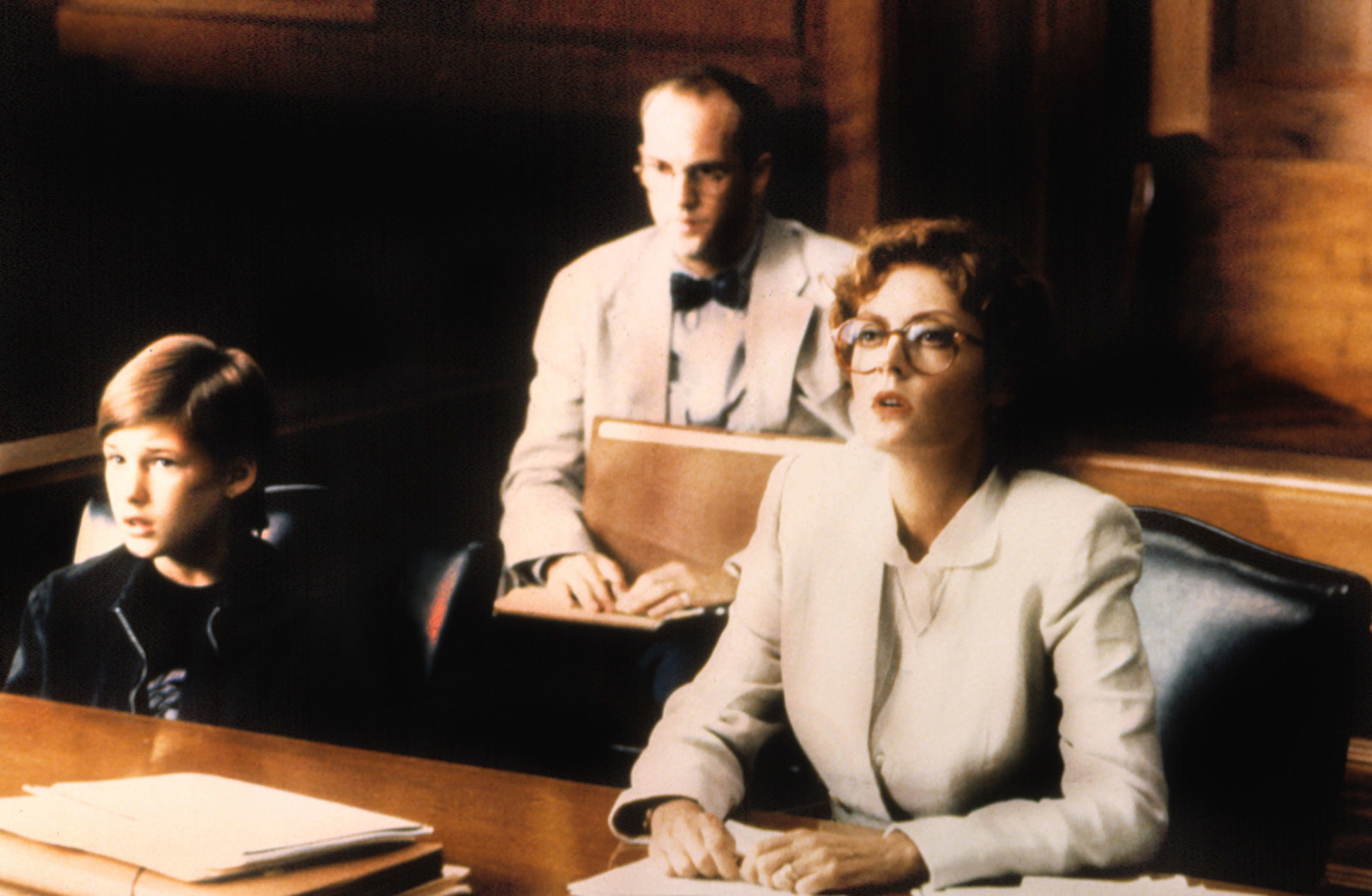 When Renfro was cast in The Client from a pool of 5,000 kids as Mark Sway — a foul-mouthed delinquent from a Tennessee trailer park — he was a 10-year-old from Knoxville with the same floppy bangs and youthfully handsome face of so many other popular child actors of the 1990s who funneled through Nickelodeon and Disney Channel shows. Renfro's edge, however, was that he actually had an edge.
"In every city, we contacted sources like Jesuit priests, alternative schools, and police departments," the film's late casting director Mali Finn told the New York Times in 1994. "We asked, 'Do you know any tough kids?' Not that we were looking for a delinquent, but a tough boy."
The effort was driven by director Joel Schumacher's desire for a sense of authenticity. "I wanted a kid who understood in the marrow of his psyche what it was like to grow up too soon," he said in the same story. Looking for a kid who is the role as much as they can perform it — especially one with no prior acting experience — remains common practice: It's how the young boys in Moonlight and Lion were cast, and how Quvenzhané Wallis earned an Oscar nod for Beasts of the Southern Wild.
Renfro's parents divorced when he was 5; his mother remarried and moved to Michigan, and Renfro's paternal grandmother, Joanne Renfro, became the primary caregiver for an increasingly wayward child. Various interviews with Renfro over the years reported that he smoked pot for the first time when he was 9, first got drunk at 11, and was expelled from school after he lit up a joint in front of a school official.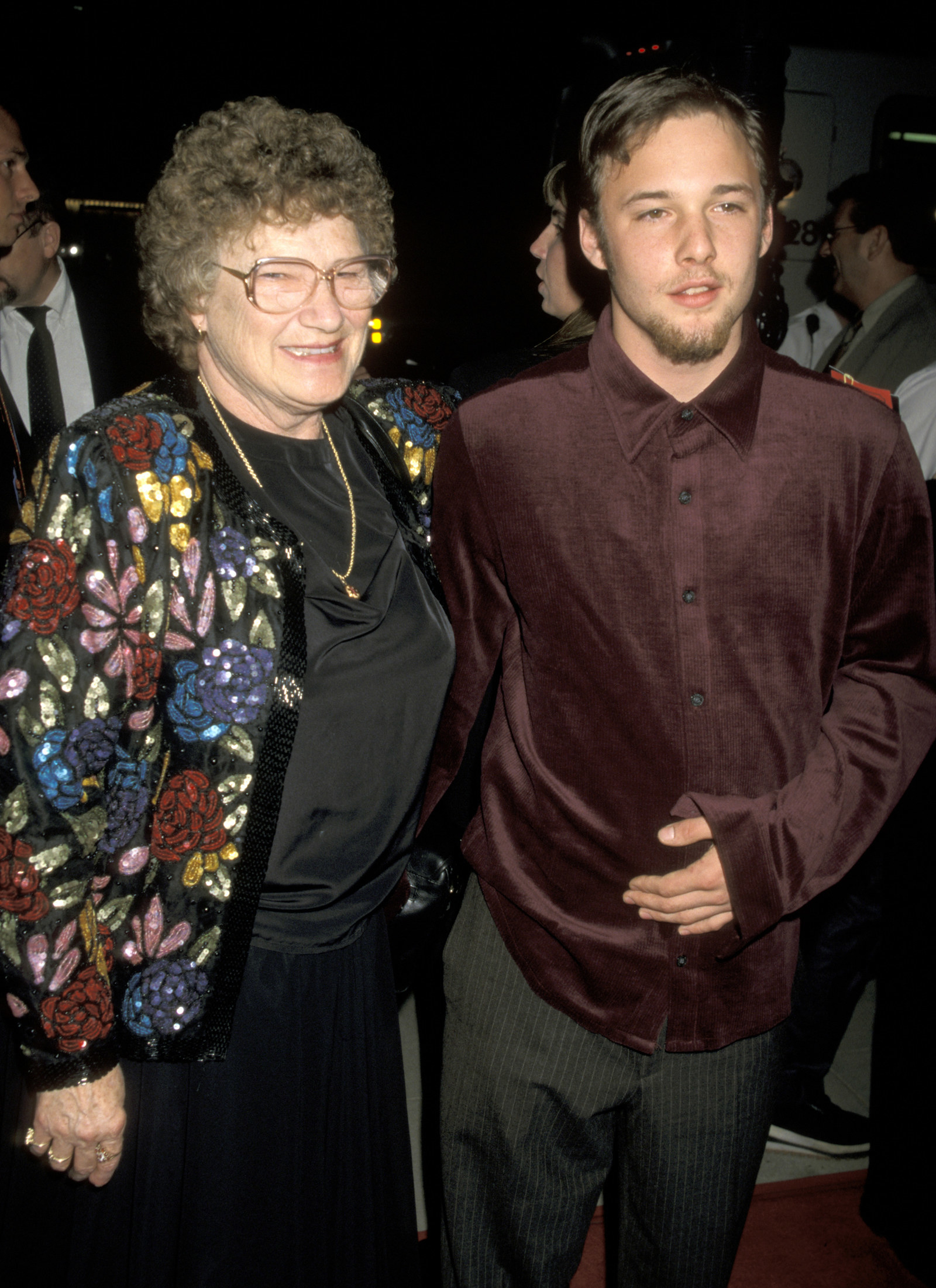 Dennis Bowman — the retired Knoxville police officer who oversaw Renfro's D.A.R.E. program, and first recommended he audition for Finn — remembered Renfro as a "problem child" and "out of control" in a Los Angeles Times interview after Renfro's death. "He had these street smarts and the swagger of a 19- or 20-year-old," Bowman said; the idea that Renfro was older than his real age would be repeated about him in the press throughout his adolescence.
Renfro's ability to age up made him especially appealing for roles that required a world-wise maturity, be it the iconic Mark Twain vagabond Huckleberry Finn in 1995's Tom and Huck, a New York City tough kid scraping through a juvenile prison in 1996's Sleepers, or a high schooler obsessed with the Holocaust in Apt Pupil. But it also meant that it could be easy to forget just how young Renfro actually was.
"He was 15 or 16 or something I think when we were doing that job," Tom and Huck production designer Gemma Jackson told BuzzFeed News when asked about her immediate memories of Renfro. "He was sexually active. He had a girlfriend who was years older than him." Reminded that Renfro was actually just 13 while making the film, Jackson paused. "Thirteen," she said finally. "OK. He was very young. … I guess that would now be a problem, wouldn't it?"
This was not the first time Renfro had fielded this kind of pointedly ardent attention, either: In 1995, director Peter Horton told the Chicago Tribune that Renfro "has tremendous charisma and sex appeal," and that local girls would follow Renfro around during production of The Cure. (When reached by BuzzFeed News, a representative for Horton said he declined to comment.) "They had birthday cards for him," Horton said in 1995. "This was a little town in Minnesota, and I expected the cards to say, 'Happy Birthday, Brad. We think you're really cool.' But it was like, 'I dream of waking up next to you.'"
Renfro had just turned 12.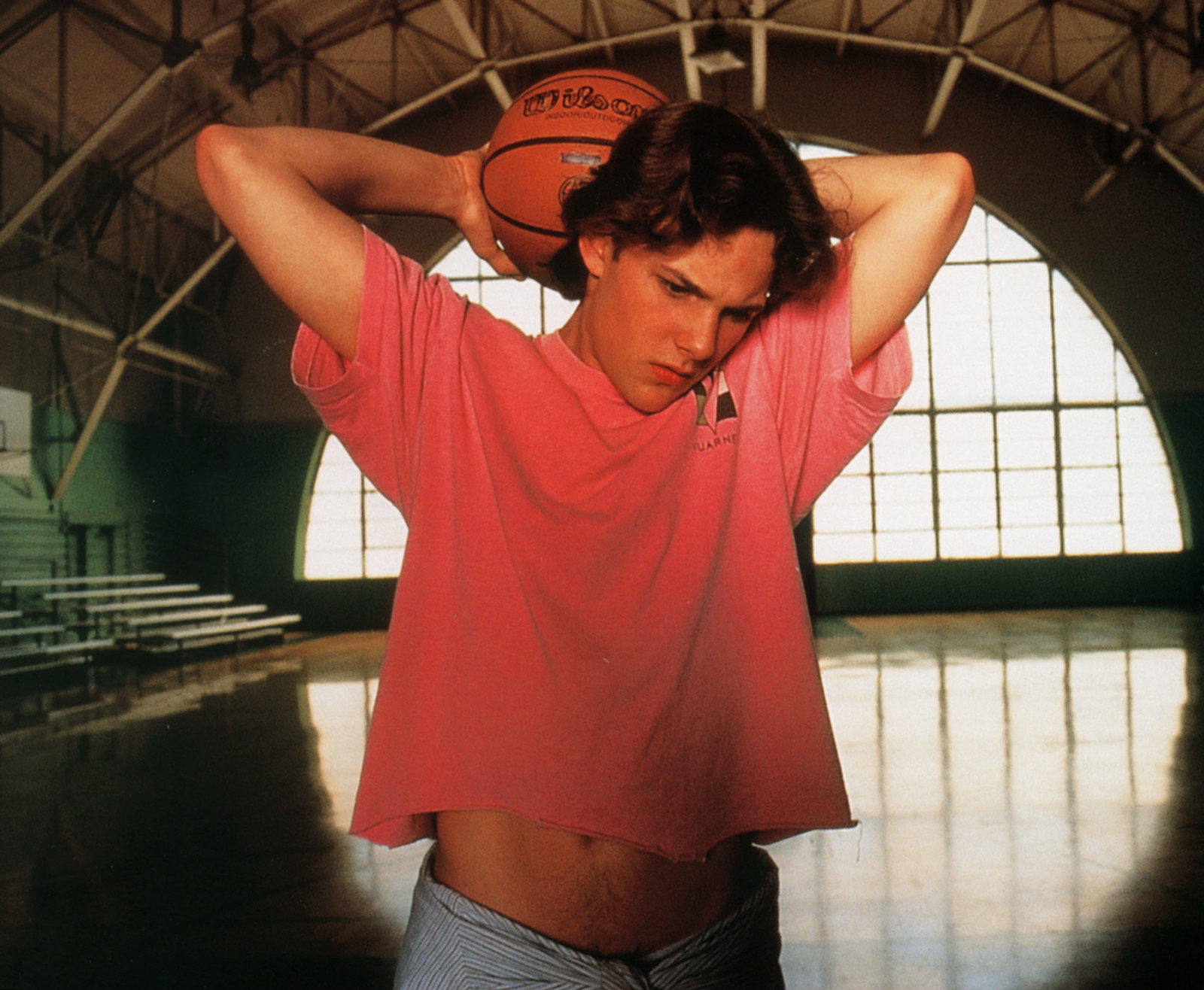 Despite having zero real acting experience before getting cast in The Client, Renfro took naturally to life on a major studio movie. He could memorize his lines with ease. While other child actors would spend more time in their trailers with their families, he'd wander and ask questions of department heads about set construction or costume design. Film sets can often feel like ad hoc families, but in Renfro's case, it became almost literal. "This was a really emotionally abandoned person," his manager J.J. Harris told the LA Times. "He was just obviously screaming for someone to establish some kind of boundaries for him, something that never happened in his life." (Harris died in 2013.)
There are several authority figures on a movie set: the director, the producers, and the lead actors, of course, as well as the first assistant director, the person responsible for keeping the production moving and on schedule. "Somehow, I had a lot of credibility with [Brad]," said Altschul of his tenure as the first AD on Apt Pupil. "I took the role of the adult, like, 'Get your shit together, you need to know your lines for tomorrow, go to sleep,' kind of stuff."
Other than the parent or guardian, however, there is only one other person with genuine authority to set clear boundaries for and on behalf of an underage actor: the studio teacher. It's a little-known, seldom-discussed role, and yet it plays a critical function in the lives of child actors.
Laws protecting child actors date back as far as 1939, and the Screen Actors Guild contract with education requirements for minors on set was introduced in 1980. But statutes concerning the supervision of underage performers on set vary widely from state to state. In California — and on any studio production employing California residents — the studio teacher is responsible for the education of child actors, and they also have the authority to shut down a production if they feel it is endangering the health, safety, or morals of the underage performers in their charge. If a studio teacher believes a scene to be too unsafe, or pushing too many moral boundaries — most often uttering profanity, but especially anything that could be perceived as sexual — they can do everything from discussing alternatives with the film's producers to actively ceasing production until the issue is resolved.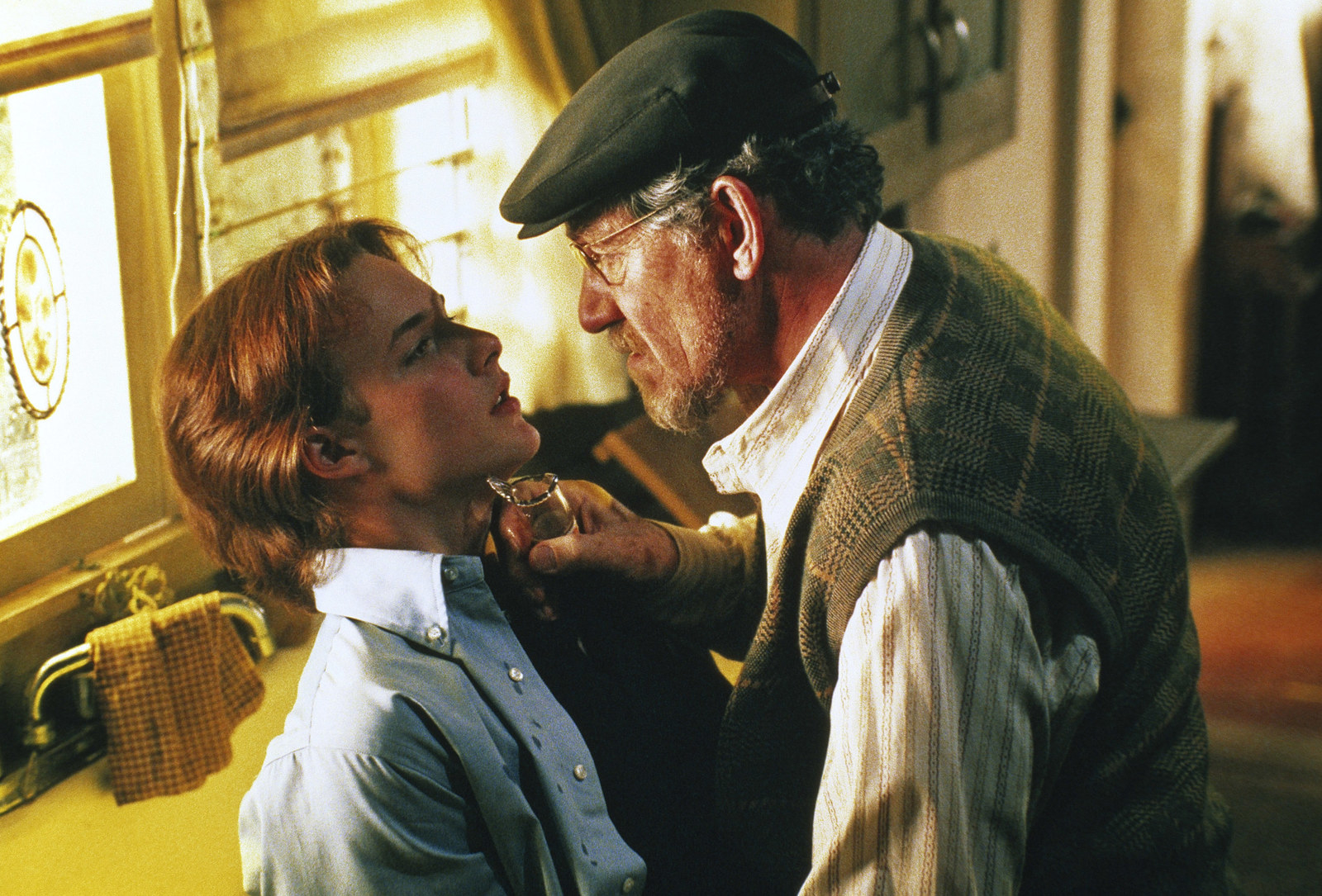 "I've shut down the set for reasons for safety," said Jack Stern, a studio teacher who has worked since 1995 on films like The Nutty Professor, Bring It On, and Mr. & Mrs. Smith. "We can stand in front of the camera to stop the filming. I've done it before many times."
The job is designed to be a firm, final safety net for child actors, to guard against filmmakers tempted to cut corners when faced with the unrelenting pressure to — in the industry parlance — "make their day" and stay on schedule. And that can happen with some frequency. On a production years ago, studio teacher Jo Ann Smith, who has also worked on films like Waterworld and American Pie, said she discovered with no notice that some of the kids she was overseeing on the set were working on stunts miles away from where she was tutoring others.
"They [had] told me it would be right by where we were doing school and I would be able to see everything," Smith said. After a pointed discussion with the producers, Smith said they hired another teacher for the day, so she could be on set to supervise the kids who were working.
"Studio teachers have always felt it was a conflict of interest for the production company to be paying [us]."
Confrontations between studio teachers and filmmakers expose a conflict of interest within the current system: Studio teachers are hired and paid by the production itself, rather than an outside authority. On another project involving several underage performers, Smith was hired after filming had already started because another teacher had been abruptly let go. "The teacher felt that [she was fired] because she was following the labor law, and insisting that the child leave when he was supposed to leave," said Smith. That teacher had already alerted the Division of Labor Standards Enforcement to the issue, which ultimately shut down the film for several hours until producers could straighten things out. But the original teacher was not rehired.
"The studio teachers I know, we have always felt it was a conflict of interest for the production company to be paying [us]," said Smith. "But that's just the way it's set up. That does not absolve us from doing our job."
Film and TV sets are rife with people paid by the production with responsibilities that could cost it valuable time and money, from location managers to fire safety officers. But studio teachers remain unique in their mandate to protect minors, and how often that mandate can collide with a production's bottom line.
"These issues arise, I would say, almost every day that a studio teacher is working on a set," said Doug Boney, a union representative for studio teachers in California.
Smith and Stern both said they've known of studio teachers who acquiesce to a filmmaker's desire to push past the number of hours allowed by law for a minor to work on a given day. According to Altschul, that happened on Apt Pupil.
"I basically left the movie because we were going over the allowable hours, and I didn't feel comfortable staying on set," he said. "I said, 'If you guys are going to keep shooting, I'm leaving the set.'"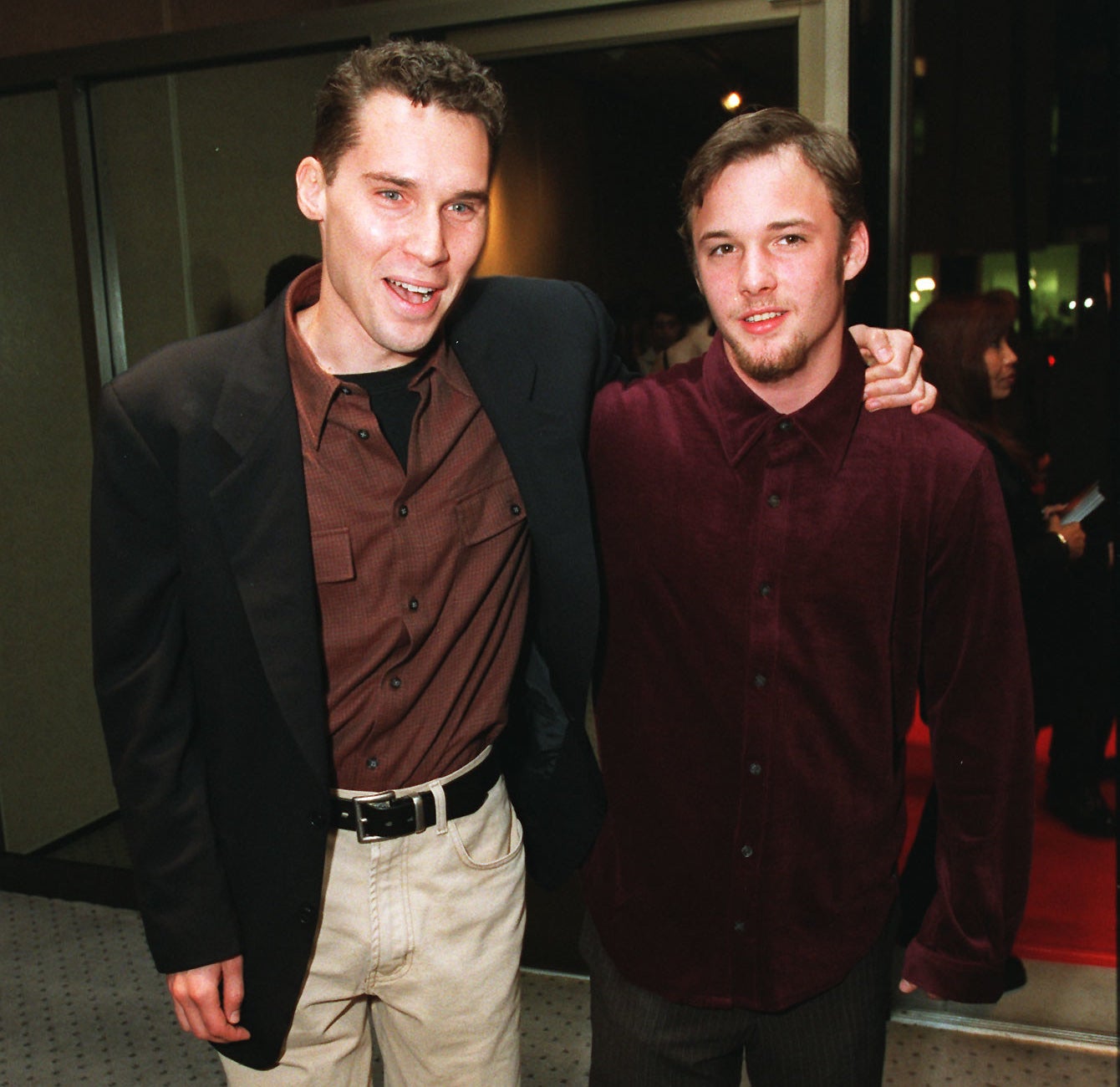 Eventually, Altschul said he was persuaded to return to the Apt Pupil set by director Bryan Singer. (Through his lawyer, Singer denied Renfro ever went over his allowable hours, and said that Altschul never walked off the set.) At some point during the shoot, he was invited to a party for other people in the cast and crew. He was shocked to realize Renfro was there, too. While it was a casual, low-key gathering, there was alcohol, and no other children present. "It was not my crowd, so I left early," he said. But while he felt "a 14-year-old had no business being" at the event, Altschul held back from persuading Renfro to leave.
"He was there of his own accord, as far as I could tell," Altschul said. "And it would have been out of place for me to say [anything]. I'm not going to stand in loco parentis for him."
When an underage actor is no longer on set for the day, their parent or guardian is supposed to assume all personal responsibility for them. For Renfro, that role fell to his grandmother, Joanne, and, according to multiple people who spoke with BuzzFeed News, she was not nearly capable of corralling him.
"He didn't really respect her, in the sense that he wouldn't listen to her," said Altschul. "I'm sure she did the best she could with him. But he was in such a rebellious mode that I don't think she could handle him."
"He would come in tired," a film industry veteran who worked with Renfro as a minor, and asked to remain anonymous to protect their ongoing career, told BuzzFeed News. "I would try to find out what happened, and the grandmother was never straight with me. I came to realize later that she lied to me a lot. … That was the first inkling where I thought, Oh, this isn't just cigarettes. There could be more going on with this kid, and I don't have control over it."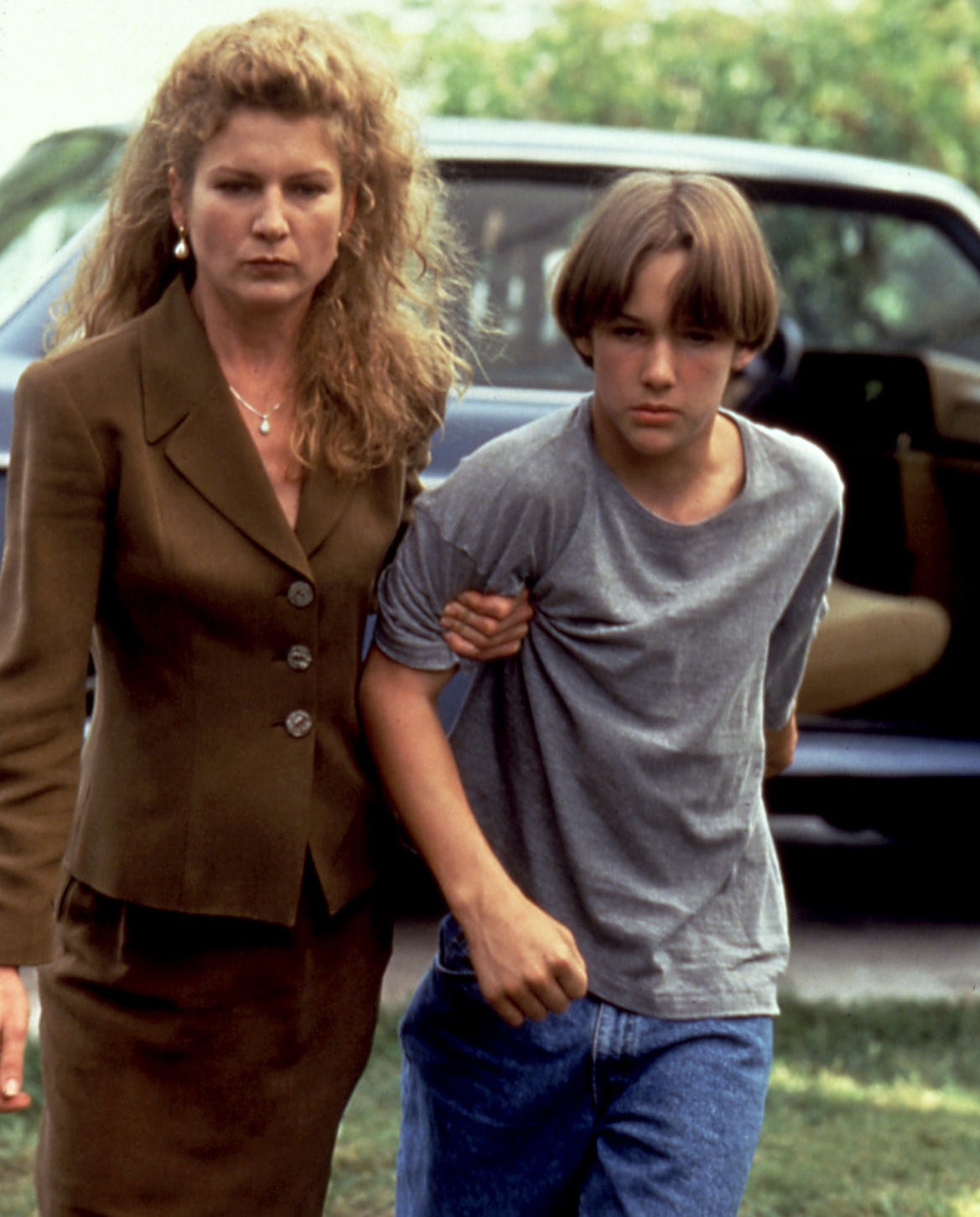 Visits from Renfro's father didn't appear to help matters much, either. "I didn't think he was a good influence to be around him," said the veteran. "We had asked him to stay away so he could do the movie."
There was reason to worry about how Renfro was spending his time off the set. In 2014, in the wake of the death of actor Philip Seymour Hoffman from an accidental drug overdose, director James Merendino (SLC Punk!) posted to Facebook about his memories of when Renfro would stay at his home as an adult to break his addiction to heroin. In the post, Merendino wrote that Renfro "had been injecting heroin at 12 years old." This would have been around the time he was either making or had already finished The Cure.
"That's what he told me," Merendino said to BuzzFeed News. "He was very open about it to everybody — anyone who would listen." The filmmaker said he met Renfro when he was visiting the set of the actor's 2002 film Deuces Wild, with the intent that the two might work together on a movie. That project never came together, but they still became friends, and once Merendino understood the depths of Renfro's drug habit, he offered his guest home to the actor as a drug-free sanctuary, which he said Renfro availed himself of multiple times.
"He would always say, 'It's a miracle that I'm still alive.'"
The filmmaker said Renfro had also confided where he'd gotten the drug: "He told me his mother gave it to him."
Another source who was close to Renfro as an adult — and asked to remain anonymous given their position in the industry — told BuzzFeed News that the actor had said that he was born addicted to heroin, and that he first learned how to shoot up the drug in his early teens.
"He would always say, 'It's a miracle that I'm still alive,'" said the friend.
None of the adults who worked with Renfro as a child who spoke with BuzzFeed News said they suspected Renfro might be addicted to a drug like heroin. They just knew something was off.
"I never got that he was druggy at all — except that he was Brad, troubled Brad," said the veteran. "Everybody wanted to help him. Everybody was trying to help Brad feel OK."
Entertainment is one of the only industries in the country that not only regularly employs young children, but also puts them in positions of major importance that affect the livelihood of dozens, if not hundreds, of adults around them. That can be an overwhelming position to be in for any child — and even a destructive one. It's become something of a ghoulish Hollywood ritual whenever news stories of former child actors who have killed themselves enter the news cycle, with little sense of what the industry could have done to save them.
Even the child stars who somehow "survive" Hollywood can still carry scars. In 2005, actor and filmmaker Sarah Polley (Go, The Sweet Hereafter) published a letter she sent to director Terry Gilliam about her experience as a 9-year-old actor on Gilliam's 1988 film The Adventures of Baron Munchausen. Polley wrote about feeling "incredibly unsafe" while making the film, citing trips to the hospital due to everything from freezing water to loss of hearing due to having her heart monitored after an explosion went off too close to her.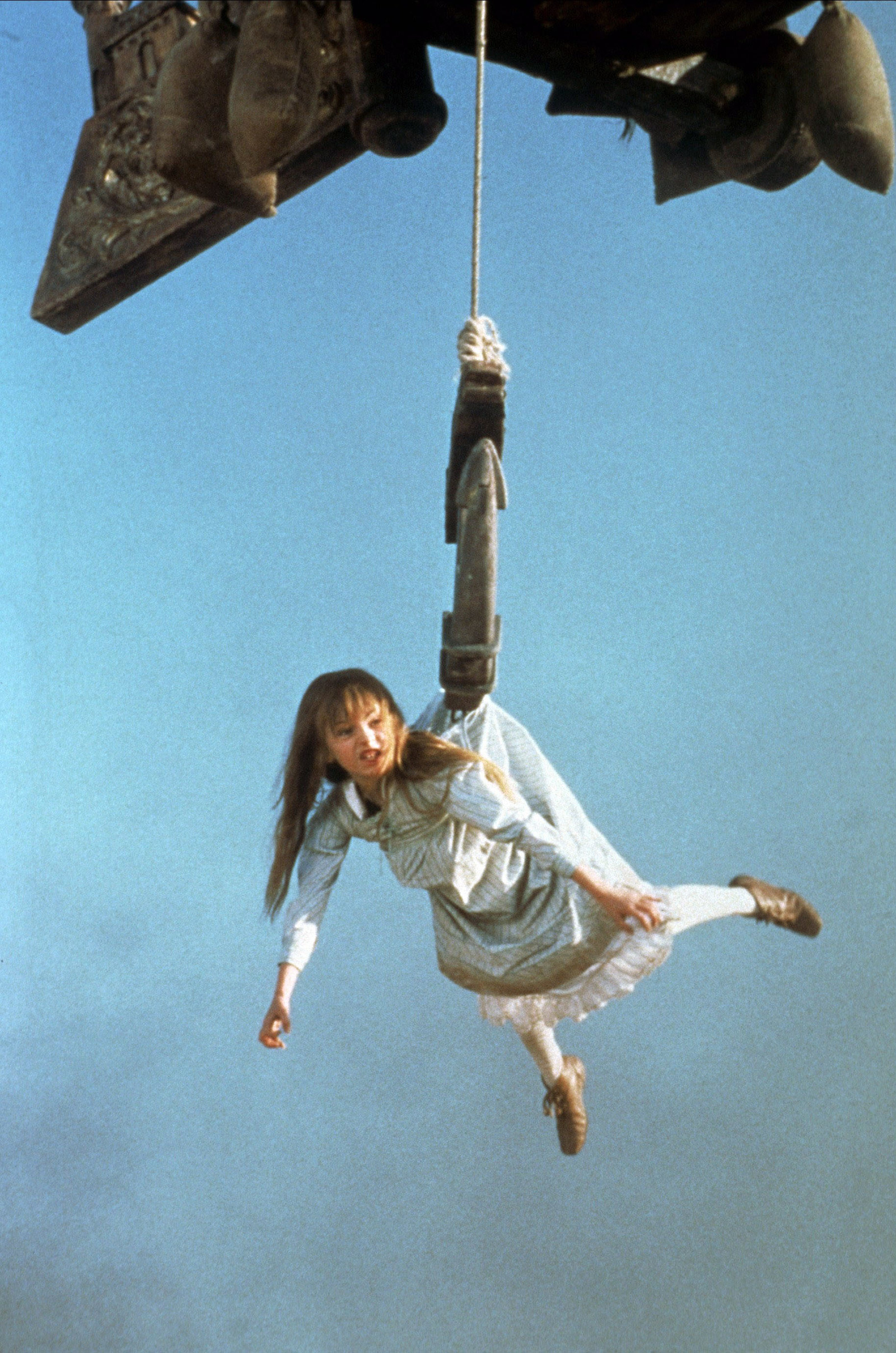 Polley, however, is clear that she does not ultimately blame Gilliam for her experience. "The only people who I hold responsible (and who, by definition were supposed to be responsible) are my parents," she wrote to Gilliam. "They didn't want to be an annoyance or an inconvenience to anyone, and it must have been daunting to imagine holding up 100 people for your kid." (Through a representative, Polley declined to comment for this story.)
It is the central dilemma for all child actors, one the industry has never resolved: While a child is hired because they are (presumably) right for the job, the adults who are responsible for that child may be unable to handle the outsize money, fame, and responsibilities that come with the job.
"I can see that there is not a good family structure if the parents are not willing to walk away from this and just say, 'My kid's welfare comes first,'" the veteran said. "Because then the kids have nothing to fall back on. They don't have a parent that's pulling them up saying, 'Oh, no, stop.'"
Without a parent or guardian to say "stop," the job falls to the only other adult legally responsible for child actors — studio teachers, or their equivalent. But if a child actor's behavior outside of work begins to affect their on-the-job performance, the studio teacher's hands are tied.
"If there is an issue that's happening off set that's affecting the minor's work on set, the studio teacher may talk to the minor to see what's going on, and then try to work with production to see what they can do to resolve the issue," said Boney, the studio teachers union representative. "But the studio teacher's job is not to oversee anything happening with the minor that does not happen on set."
The studio teacher system isn't perfect, either. In 2014 and 2015, Deadline reported that at least three people who were not certified by the state of California faked their credentials and worked on independent, student, and short film productions as studio teachers, with children, sometimes maintaining the fraud for years. Boney said that those reports appeared to alert more productions to the importance of cross-referencing a prospective studio teacher's credentials with a statewide database, rather than relying on third-party referrals. And any production employing child performers that works under a contract with the actors union SAG-AFTRA is required to follow stringent standards for using an accredited studio teacher. But the onus for getting that right remains on each individual production. "An independent producer — it's up to them to know the laws," said Boney.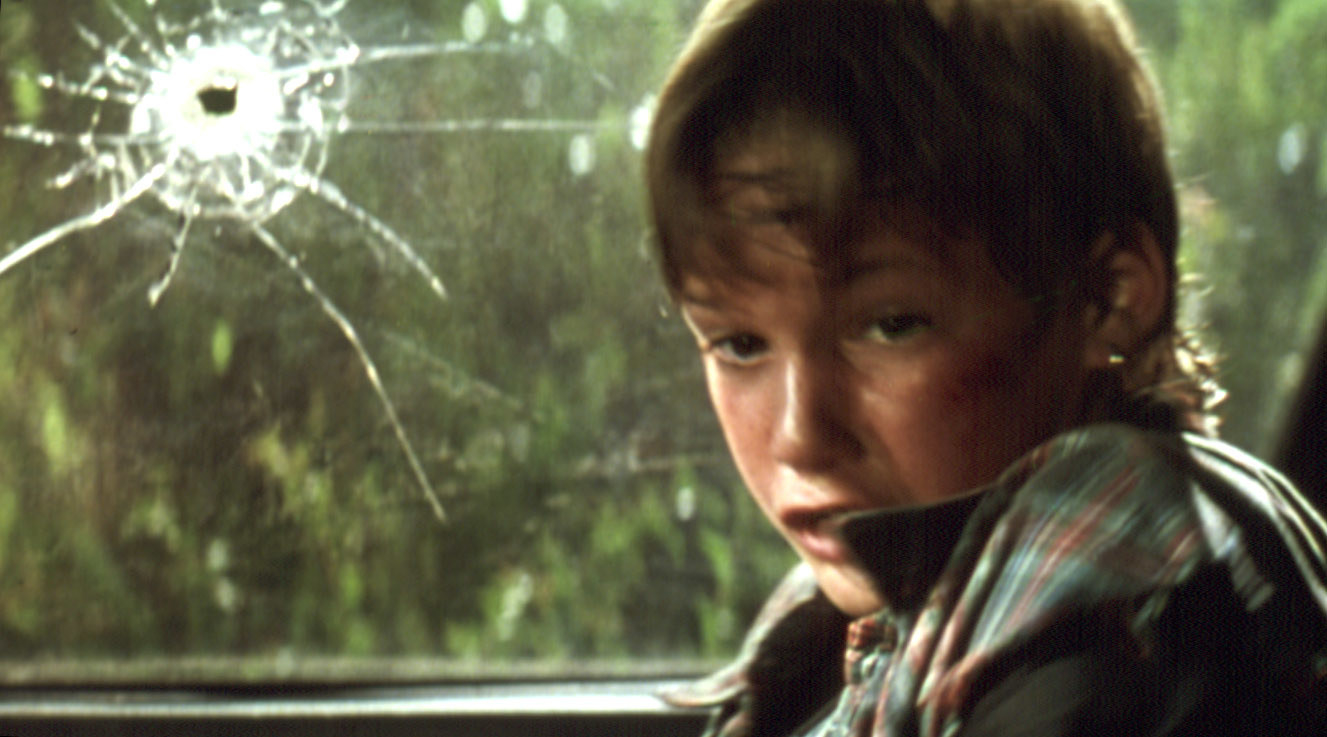 With no boundaries off the set, Renfro kept getting pushed past perceived limits for child actors on the set, as well. In The Client, shot when Renfro was 11, his character is repeatedly physically threatened with knives and guns — unusual in its intimacy and intensity for a film involving children. In Sleepers, shot when Renfro was 13, several boys endure scenes of physical, verbal, and sexual abuse, and Renfro's character consistently bears the worst of it. In Apt Pupil, shot when Renfro was 14, he strips naked for a shower scene (shot, barely, from the waist up), gets an attempted blow job from a girl in a car, and kills a homeless man in a basement.
Apt Pupil was a particularly fraught production in terms of alleged envelope-pushing behavior. The film became infamous for an incident in which three minors — none of them Renfro — claimed they were coerced into disrobing for a shower scene. Prosecutors declined to file charges, and a lawsuit against Singer, Altschul, and the studios and production companies behind the film by the minors' parents was dropped. (Through his lawyer, Singer contended there was "never any merit" to the allegations of misconduct on Apt Pupil; decades later, he'd face multiple other allegations of misconduct with minors, which he has also denied. Altschul declined to comment on the Apt Pupil incident.)
Even in Disney's Tom and Huck, there's a scene in which Renfro and his costar Jonathan Taylor Thomas have to cover themselves head to toe in mud, but while Thomas still wears long, baggy pants, Renfro appears to be wearing only briefs.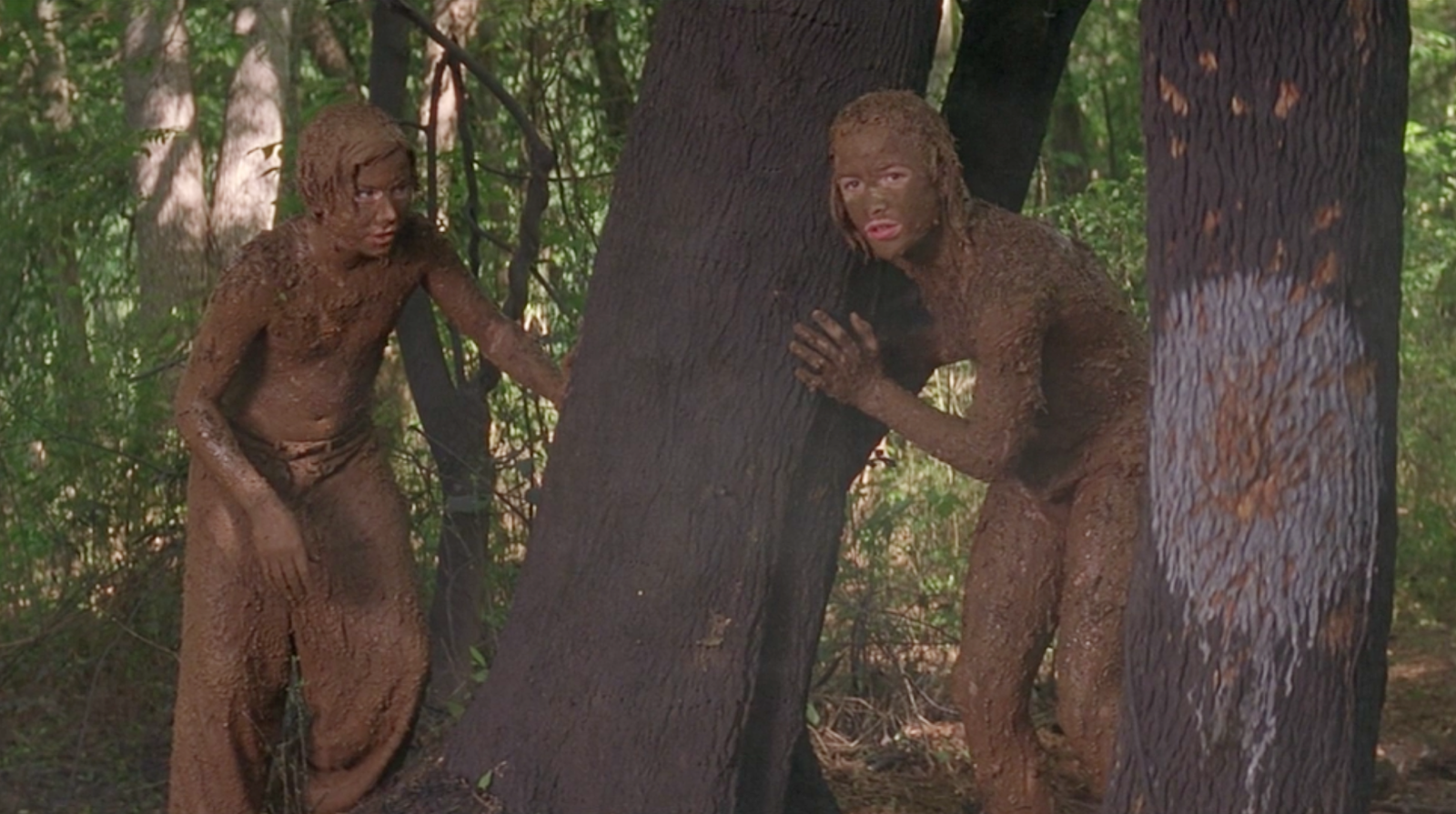 "It was miserable," director Peter Hewitt said of the scene. "They were just freezing, because it was cold, wet mud. So I think we tried to film that as quickly as possible. Any acting they did, they had to do while really suffering."
Hewitt, however, said he has no memory of anyone approaching him on Renfro's behalf — he's not sure if he ever spoke with Renfro's grandmother beyond a friendly greeting. "[Brad] pretty much seemed to do whatever he wanted to do," he said.
And as Renfro's career progressed, his restlessness and penchant for trouble only grew, to the point where Sleepers director Barry Levinson reportedly assigned someone tasked to shadow Renfro 24 hours a day. But despite the best intentions of people to keep Renfro working, apparently no one in the industry decided: No. Forget his talent, forget his star power, forget his ability to draw an audience. This child should not be on a film set. We're recasting the role. Instead, throughout the '90s and Renfro's early adolescence, Hollywood kept courting the child actor, trading on his name and fandom.
"I feel like we've failed children like Brad in some ways."
"I feel like we've failed children like Brad in some ways," said Altschul. "Maybe there should be someone who says a person in his situation isn't psychologically ready to be on such a volatile place as a film set. I don't know how you make that judgment, and if you're offering somebody money, [how] they're going to say no to it."
On rare occasion, a production might employ a mental health professional to oversee sequences of significant intensity, like when director Jennifer Fox worked with a psychiatrist on her upcoming HBO film The Tale for scenes depicting child sexual abuse. But while studio teachers are responsible for child actors' overall health, there is no specific directive in California law or in the SAG-AFTRA contract specifying care for their psychological health. And the pressures on a child's mental well-being can be considerable, just from the disruption of relocating, often at great distances, and getting separated from friends and family for long stretches of time.
In 2003, under the auspices of SAG president and former child actor Melissa Gilbert, the actors union and the nonprofit industry organization the Actors Fund founded the Looking Ahead program. With a focus on mental health services and career development beyond acting, the program was designed to provide exactly the kind of comprehensive support system for young working actors — ages 9–18, members of SAG-AFTRA, and residents of Southern California — that a film or TV set cannot provide. "We do get to hear when there are issues that are going on that not just affect the child's career, but affect their well-being," said Chris Smith, the supervisor of Looking Ahead, and its main social worker. "We are trying to position ourselves as a resource for when there are challenges for young performers, [so] that families, studio teachers, studios, [and] directors can reach out — have us intervene with the family and the child so that things do not worsen."
Renfro was barely an adult by the time Looking Ahead launched, and by then his life had already begun to careen into a downward spiral, which included arrests in 1998 for cocaine and marijuana possession, in 2000 for attempting to steal a yacht in Florida while making the 2001 film Bully, and in 2006 for a DUI and heroin possession.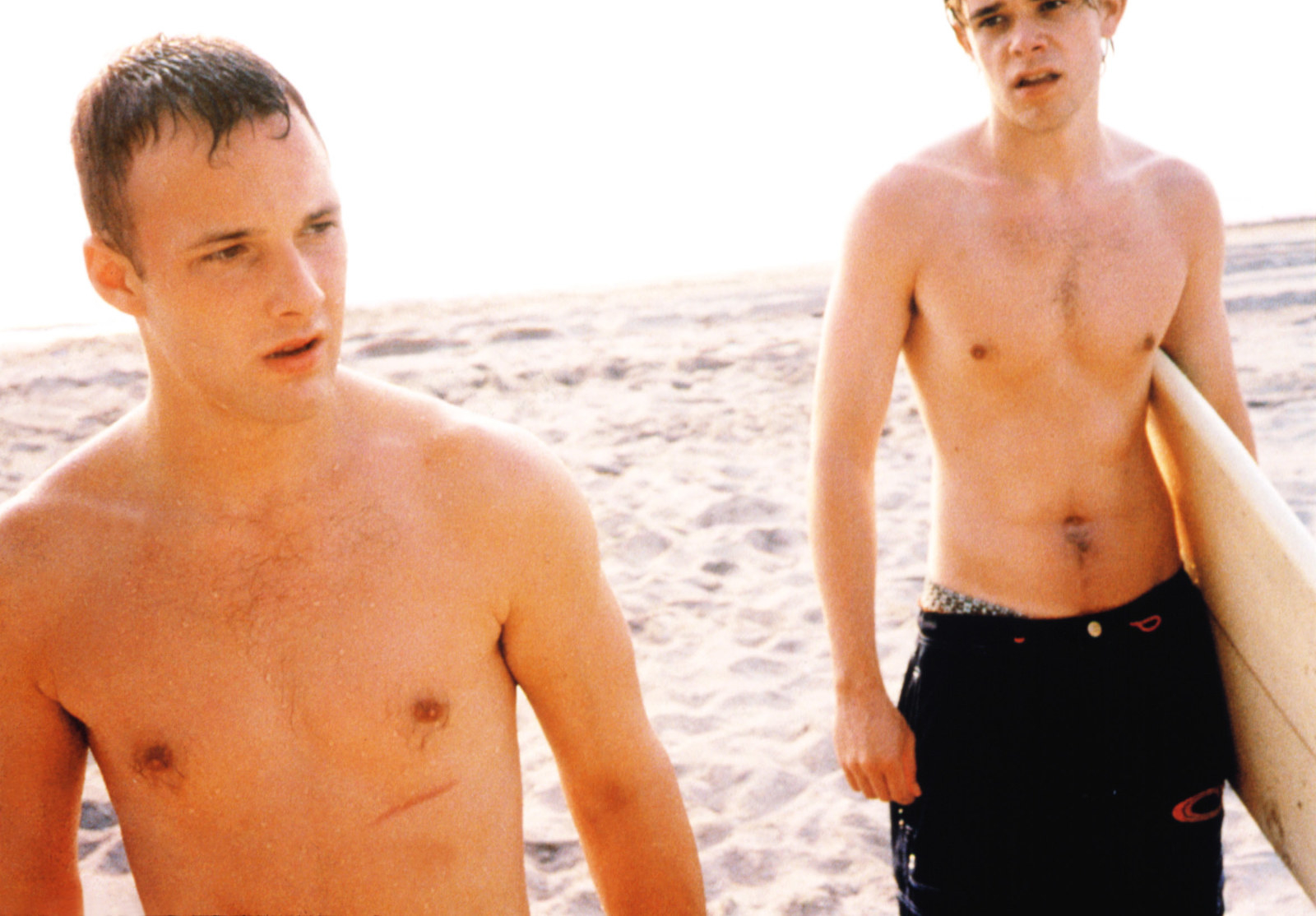 By all accounts, however, Renfro never held any of the adults in his life responsible for what had become of it. "He very much blamed himself for absolutely anything and everything he ever did," said Merendino.
"He felt guilty about his parents, like he let them down," said the industry veteran.
It is abundantly clear that Renfro's parents and his paternal grandmother did let him down. It is also true, though, that for all his many well-meaning adult colleagues, the necessities of filmmaking — from finding an actor with the ability to captivate an audience to making it through the day's production schedule on time and on budget — ultimately steamrolled over Renfro's best interests. Again and again, he was cast in roles that called upon him to marshall a maturity beyond his years, in locations far from home, and with a porous support structure that lasted only as long as he was an employee.
"Ultimately, someone has to be willing to say, 'We're pulling the plug on this kid.'"
"Ultimately, someone has to be willing to say, 'We're pulling the plug on this kid,'" said the industry veteran. "It never got to that point [with Renfro]. You start shooting, and you've got enough film in the can, people don't want to say, 'Oh, well, let's fire this kid and start all over again.' Let's just get through this movie — that's what it becomes from production's point of view."
It's a brutal moral question no one quite seems to want to ask, let alone answer: When does a child's psychological welfare outweigh the financial imperatives of finishing a movie? Studio teachers aren't empowered to outright fire a child actor from a production, and they're further incentivized to try to make that production a success, even if that means working around a minor's ultimate best interests. And if the parent or guardian is checked out, and their child's darker facets are what keeps them employed, it's not in any way surprising that an actor like Renfro would slip through a system so ill-equipped to save him anyway. Nor is it at all clear that it cannot — or will not — happen again.
"I could see handwriting on the wall," the veteran said of Renfro. "He called me when he was 18, and said he felt insecure, since he had been in rehab a couple of times. And I said to him, 'I'll help you any way I can, Brad. Any way I can.' He never called me back. That was the last time I spoke to him. I have a picture of him in my office. I keep it there all the time. I loved him." ●