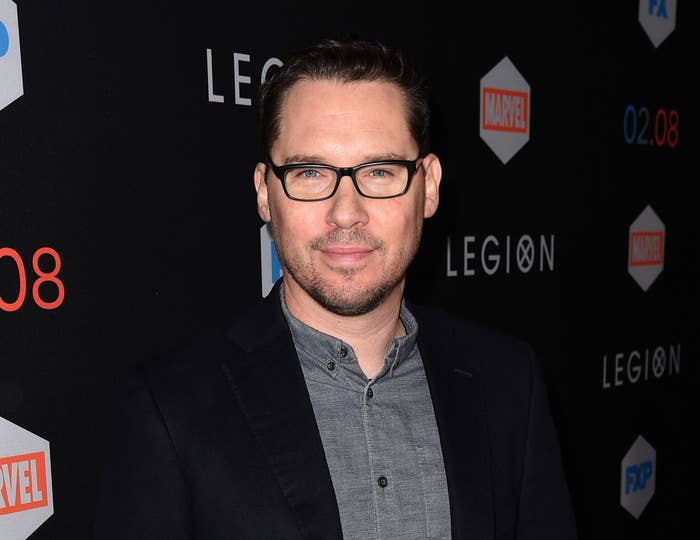 Twentieth Century Fox has fired director Bryan Singer from Bohemian Rhapsody, in which Rami Malek is playing the late Queen singer Freddie Mercury.
The studio announced on Friday that it had shut down production after Singer failed to return to London, where the movie is filming, after the Thanksgiving holiday. On Monday, a spokesperson for the studio told BuzzFeed News, "Bryan Singer is no longer the director of Bohemian Rhapsody."
A source close to the studio said that Singer was fired because of "a pattern of unreliable behavior on the set," and that it was in the "best interest of the film to have another director finish the film." The movie is scheduled to be released on Christmas Day of 2018, and Fox is still aiming for that date.
On Dec. 6, Fox announced that actor and director Dexter Fletcher (Eddie the Eagle) had been hired as Bohemian Rhapsody's new director for the roughly two weeks left in filming on the production.
According to the Hollywood Reporter, Malek and Singer did not get along, and Malek complained to Fox that Singer was not showing up for work (even before the shutdown). A source close to Malek told BuzzFeed News that the actor felt that he was directing the movie himself, and that Singer treated Thomas Newton Sigel, the film's cinematographer, disrespectfully. Sigel has had to fill in for Singer in his absences.

Late Monday, Singer issued a statement saying he had asked Fox for time off in order to deal with "pressing health matters concerning one of my parents" which "took a serious toll on my own health." He denied that tensions with Malek were the cause of his absenteeism and firing. The statement was issued through Andrew Brettler, a partner at Martin Singer's law firm, Lavely & Singer (no relation).
Here is Singer's full statement:
Bohemian Rhapsody is a passion project of mine. With fewer than three weeks to shoot remaining, I asked Fox for some time off so I could return to the U.S. to deal with pressing health matters concerning one of my parents. This was a very taxing experience, which ultimately took a serious toll on my own health. Unfortunately, the studio was unwilling to accommodate me and terminated my services. This was not my decision and it was beyond my control. Rumors that my unexpected departure from the film was sparked by a dispute I had with Rami Malek are not true. While, at times, we did have creative differences on set, Rami and I successfully put those differences behind us and continued to work on the film together until just prior to Thanksgiving. I wanted nothing more than to be able to finish this project and help honor the legacy of Freddie Mercury and Queen, but Fox would not permit me to do so because I needed to temporarily put my health, and the health of my loved ones, first.
In 2014, Singer was accused in a lawsuit of sexually assaulting Michael Egan in 1999, when Egan a minor. Egan eventually had to drop the lawsuit. Because of this uproar, as well as earlier accusations, Singer's name has long been associated with Hollywood sex scandals and continues to be a topic of interest during the recent reckoning on sexual misconduct.

A spokesperson for Malek said the actor has no comment. And Fox had no comment on Singer's statement.
UPDATE
This story has been updated with the news that Dexter Fletcher will now be the director of Bohemian Rhapsody. A previous update on Dec. 4 included Bryan Singer's response to his firing.
CORRECTION
Bryan Singer's statement was sent from Andrew Brettler, a partner at Lavely & Singer, who is representing Bryan Singer in this matter with Fox. An earlier version of this story stated it had come "through Martin Singer," who counts the director as a client.