Ariana Grande's "Thank U, Next" Video Is Here And My God, It's Epic
The video, which Grande has teased for what seems like forever, features parodies of Legally Blonde and Mean Girls, among other classic movies from the 2000s.
After Grande and Pete Davidson ended their engagement, she released the hit single in which she talks about her other ex-boyfriends and past relationships.
In the opening verse, the singer mentions Davidson, Big Sean, Ricky Alvarez, and the late Mac Miller.
"Thank U, Next" went right to the top of the Billboard Hot 10 upon its release.
Grande also performed the empowering track for the first time on The Ellen DeGeneres Show with an iconic ode to the movie The First Wives Club.
Amid frenzied anticipation as the video was released, YouTube confirmed it set a new record for content using the platform's new Premiere tool, allows viewers to experience the premiere of a video together.
The "Thank U, Next" video peaked at around 829,000 viewers watching simultaneously with over 516,000 messages posted in the discussion sidebar, another all-time record for Premiere on YouTube, the company said.
There's the Jonathan Bennett (aka Aaron Samuels from Mean Girls) cameo we were all promised.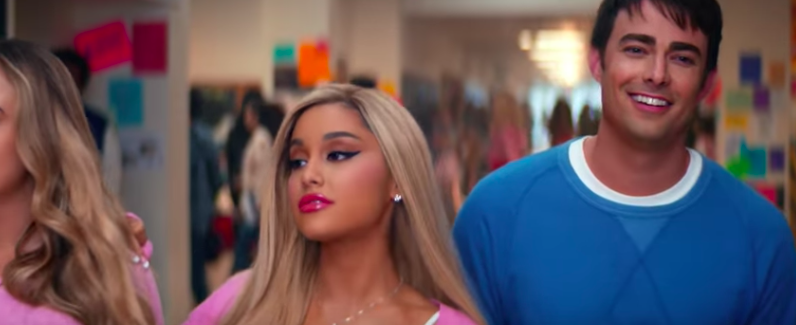 And people were surprised to see Kris FREAKING Jenner play Amy Poehler's "cool mom" character.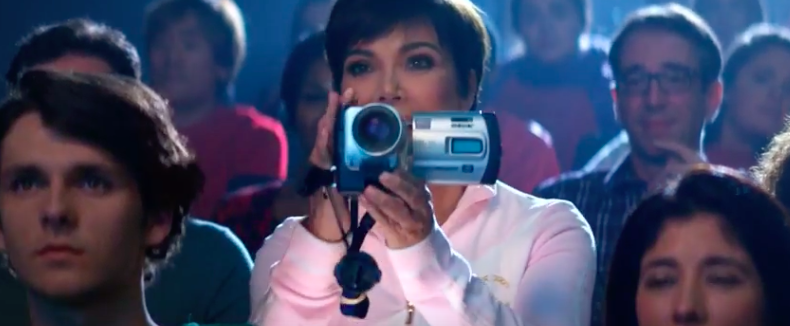 Ariana's former Victorious cast member Matt Bennett helped the singer re-create the tooth-brushing scene from Bring It On.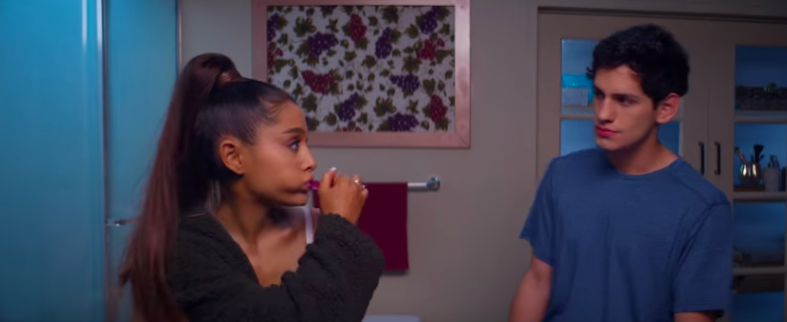 Jennifer Coolidge, aka Paulette Bonafonté, from Legally Blonde also makes an appearance.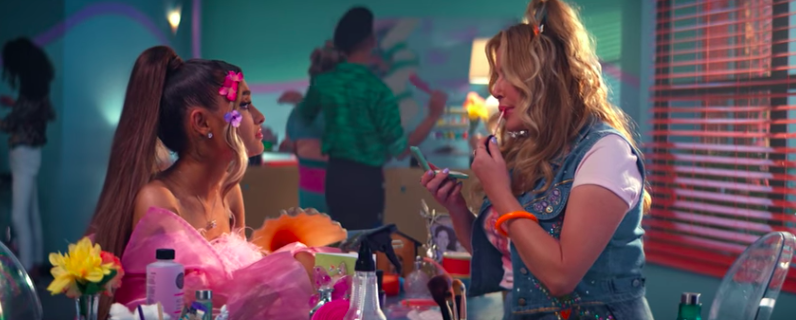 Plus, the UPS guy is wearing the acronym "BDE" on his uniform.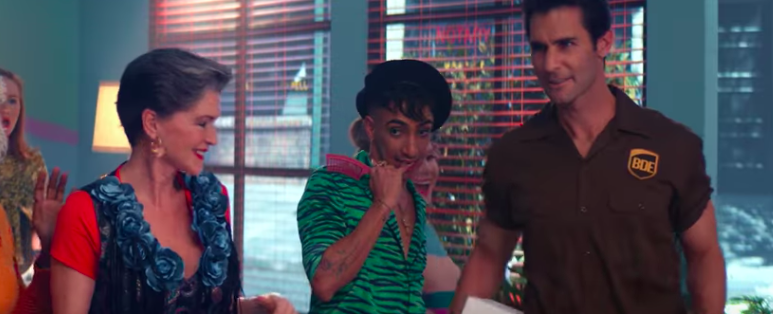 For weeks, Grande has been teasing behind-the-scenes images from the "Thank U, Next" music video, prompting fans to speculate what films she would be parodying.
And this isn't the end of the "Thank U, Next" video saga. Grande says there will probably be a director's cut with all the material left on the cutting room floor.
So what did you think of the video? Did it live up to the hype? Let us know in the comments!