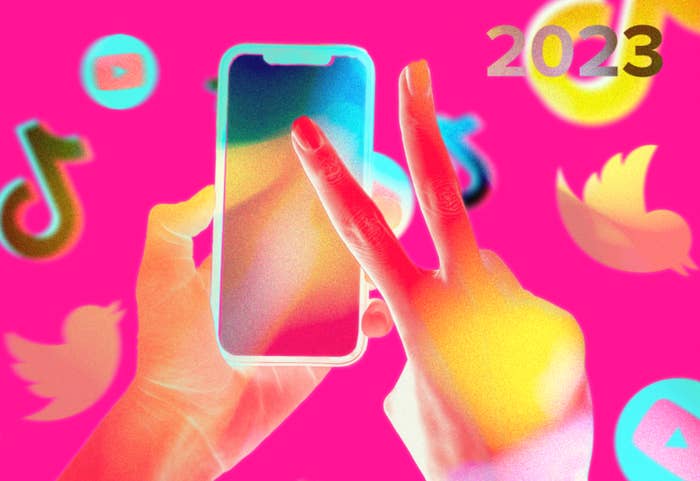 Nothing has the potential to make someone feel behind on the times like seeing social media buzz about an unrecognizable face or name. The TikTok, YouTube, and Twitch algorithms all have the potential to thrust random creators into the spotlight and make influencers out of civilians. We'll be keeping an updated list of all the top creators of 2023 to keep you in the loop.
It's hard to report how many social media followers Alix Earle has because she gains tens of thousands of them every day. TikTok's newest white It girl is a 22-year-old student at the University of Miami who led a revival of the "get ready with me" (GRWM) video trend. Her product recommendations, from luxury skincare to clothing hauls to a hair oil traditionally used by Black women, sell out items and spark controversy. She shares candidly about her life in storytime videos, from her experience with sorority recruitment to her relationship with her stepmom Ashley Dupré.
MrBeast
Jimmy Donaldson, known online as MrBeast, is the highest-paid and most-followed creator on YouTube with 133 million subscribers. The 24-year-old is known for his videos in which he pulls off extreme feats, like staging a real-life Squid Game re-creation and burying himself alive. Lately, he's been criticized for dramatic acts of charity as viewers question whether "stunt philanthropy" counts as a selfless act or is just another instance of the quest for online attention sucking the meaning out of everything.
Yes, the actor-singer-personality is now a bona fide creator, too. Keke Palmer delighted the internet by livestreaming herself playing The Sims in January, which led her to create a Twitch channel. The 29-year-old, who goes viral just about every time she's given a microphone, is now providing commentary on her gameplay for her followers. Yes, it's just as delightful as it sounds.
A 24-year-old makeup artist with a thick Boston accent has become one of the most influential characters in the beauty community. Mikayla Nogueira, who has 14 million followers on TikTok, faced backlash when fans assumed she used false lashes to amplify the look of mascara she promoted on behalf of L'Oréal, whom she partners with. Nogueira hasn't addressed those allegations. This led to a conversation about honesty in influencer marketing and created the type of beauty community drama the internet hasn't seen in years.
With each passing day comes a new update on Andrew Tate, the misogynistic influencer who is currently being held in pretrial detention in Romania on human trafficking and rape charges. Tate, 36, is a former professional kickboxer who rose to prominence in 2022 for his posts promoting anti-LGBTQ and anti-women rhetoric. Despite being deplatformed and detained, he has maintained influence through Twitter bots, Hustlers University courses, and a broad fanbase of young people spreading misinformation.
Scar Girl
Annie Bonelli, also known on TikTok as "scar girl," is an 18-year-old with a prominent scar on her face. She has had the mark for nearly two years but recently faced accusations of faking it, which she has vehemently denied. Still, people flood her videos with comments about the authenticity of the scar.
Ice Spice
One might consider Ice Spice more of a traditional celebrity than a creator, but her influence on internet culture is undeniable. The 23-year-old, whose real name is Isis Gaston, has managed to produce content that consistently goes viral. Her songs "In Ha Mood" and "Munch (Feelin' U)" are popular TikTok audios, and her signature orange Afro appears often in visual memes.