Warning: this is exceptionally wholesome content, and if you don't want to feel all soft and maybe get a little teary and want to call your mom right now, click on over to something else. Got it? OK, moving on.
TOM HANKS. IS PLAYING. MISTER ROGERS. IN A MOVIE. AND NOW WE HAVE A TRAILER. 🚨🚨🚨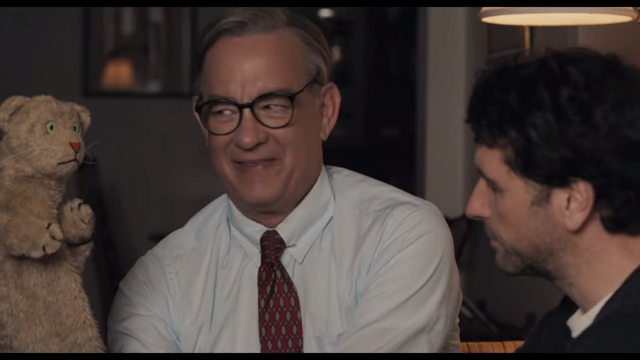 Pretty much everyone is a weepy bucket of emotions over the sweet trailer.

And amazed at how much Hanks as Rogers just makes sense.
Tragedy struck the set of the film in October, when 61-year-old crew member James M. Emswiller died after he fell from a balcony during a smoke break.
The upcoming movie comes less than two years after the release of Won't You Be My Neighbor? — a tearjerking documentary about the man behind the show.

A Beautiful Day in the Neighborhood hits theaters this Thanksgiving.