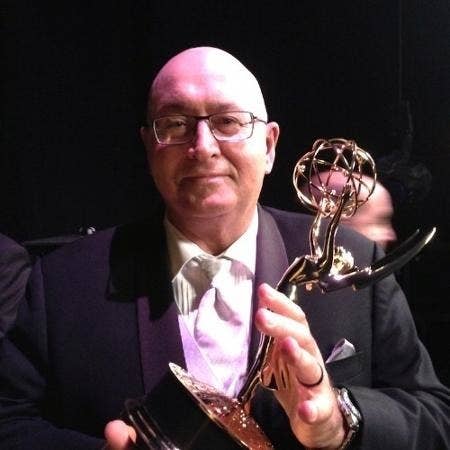 A crew member died Thursday after an accident on the Pennsylvania set of the upcoming Mr. Rogers biopic starring Tom Hanks.
James M. Emswiller, 61, fell from a balcony while taking a smoke break on the set of You Are My Friend in Mt. Lebanon, local authorities told BuzzFeed News.
Police Chief Aaron Lauth said Emswiller's death may have been precipitated by a medical emergency that caused him to fall.
Lauth said Emswiller fell from the second story of a building, from a height that would have been 13–15 feet from the ground, he estimated.
Prior to authorities arriving on the scene, a medic hired by the production crew was in the process of giving the victim CPR, Lauth said.

Emswiller, who worked on the film as a sound mixer, according to IMDB, was taken to the UPMC Mercy hospital soon after.
He died at 8:36 p.m., a spokesperson for the Allegheny County Medical Examiner's Office told BuzzFeed News, nearly an hour after the incident occurred.
The medical examiner's office ruled his death an accident and concluded Emswiller's death was caused by "blunt impact injuries to the head and torso."
Filming on the project was suspended for the remainder of the evening after Emswiller's death, though the Blast reports that the Occupational Safety and Health Administration, also known as OSHA, has opened an investigation into the incident. OSHA didn't immediately respond to a request for comment.
Emswiller had dozens of credits to his name, including having worked on films such as The Avengers and Jack Reacher.
He won an Emmy in 2015 for Outstanding Sound Mixing for a Limited Series or a Movie for his work on the HBO film Bessie.
In a statement to BuzzFeed News, the production company behind the project, Sony and TriStar Pictures, said, "This is a devastating tragedy, and the studio is investigating the matter."
"Our thoughts and prayers are with Jim's loved ones, friends, and colleagues."
UPDATE
This post has been updated to reflect the cause of death.