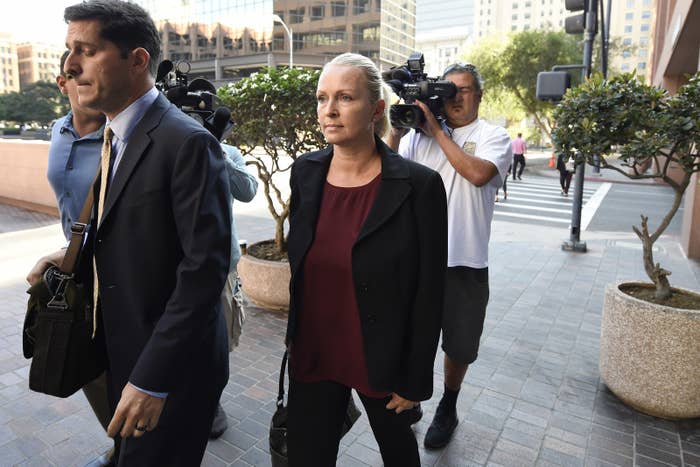 The wife of Republican California Rep. Duncan Hunter changed her plea from not guilty to guilty in a San Diego court Thursday, admitting that she and her husband misused more than $200,000 worth of campaign funds for personal gain.
Margaret Hunter admitted in court that she and her husband used the funds "as their personal bank account," according to the US attorney's office. She pleaded guilty to a single count of conspiracy to defraud the United States, for which there is a maximum sentence of five years in prison.
As part of the new plea agreement, she is also required to help in the investigation of her husband and any others involved in her crimes. The Republican congressman, who has also been indicted, has not changed his not-guilty plea.
Margaret Hunter admitted in court that the couple used the funds to go on expensive trips, including to Las Vegas, Disneyland, and Laguna Beach, California, as well as a $10,000 trip to Italy. They also spent the money on golf, shopping sprees, private school tuition for their kids, dinners, and plane tickets for their pet rabbit, Eggburt.
Between 2010 and 2016, the couple concealed their alleged crimes by designating the expenses as "campaign related," she admitted.
When the pair were first charged last year, Rep. Hunter seemed to blame his wife for the controversy.
"She was also the campaign manager, so whatever she did, that'll be looked at too, I'm sure," he told Fox News. "But I didn't do it. I didn't spend any money illegally."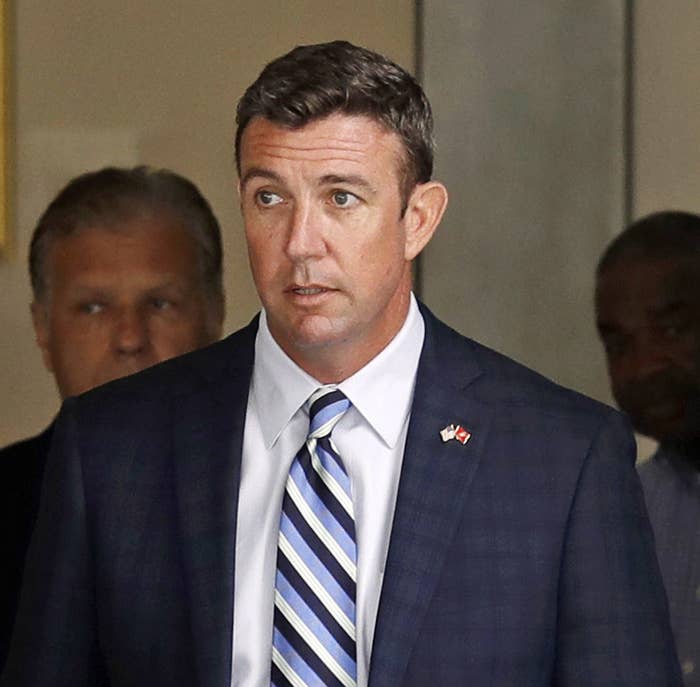 Margaret Hunter shared a statement through her lawyers Thursday, saying she has "accepted full responsibility for [her] conduct" with her guilty plea.
"I am deeply remorseful, and I apologize. I am saddened for the hurt I have caused my family and others," she said.
"I understand that there will be more consequences stemming from my actions but, as demonstrated by my plea today, I have taken the first step to face them," she added.
She is expected to be sentenced Sept. 16.

Duncan Hunter's lawyer, Gregory Vega, said in court that Margaret Hunter's guilty plea does not "change anything" in his case, according to the San Diego Union-Tribune.

"At this time, that does not change anything regarding Congressman Hunter," Vega said. "There are still significant motions that need to be litigated."
When BuzzFeed News telephoned his congressional office Thursday, an aide said they had no comment and hung up the phone.
But Hunter told CNN, "As Margaret's case concludes, she should be left alone. I am the congressman, this is my campaign, and any further attention on this issue should be directed solely to me."
Despite the indictment, Rep. Hunter was reelected in November's midterm elections after running a series of anti-Muslim advertisements against his Democratic challenger, Ammar Campa-Najjar.
Following reports of Margaret Hunter's guilty plea, Rep. Hunter's former opponent responded to the news on Twitter.
"Confused? I'll clarify: @Rep_Hunter is going to jail," Campa-Najjar tweeted.